Update (Jul 13, 2021): Pokémon Air Adventures have been postponed. An update will be shared at a later date, but for now, there will be no shiny Corsola or other in-game bonuses starting on July 22.
Due to recent developments, we will be postponing the Pokémon Air Adventures collaboration that was scheduled to begin on Thursday, July 22, 2021. We apologize for any inconvenience this causes. We will share more information once details are finalized.https://t.co/qBCocW6S7R

— Pokémon GO (@PokemonGoApp) July 13, 2021
---
Shiny Corsola will be appearing in Pokémon GO from July 22, as a tie-in to The Pokémon Company launching Pokémon Air Adventures, an initiative that helps create travel memories.
The Pokémon Company has launched Pokémon Air Adventures, an initiative started in Japan that helps create wonderful travel memories.
Bonuses
Okinawan kariyushi shirt Pikachu available in Okinawa, Japann
In order to celebrate, in Okinawa, Japan, a special Pikachu wearing an Okinawan kariyushi shirt will be appearing in Pokémon GO starting July 22!
This Pikachu will be appearing for over a year, so if you are able to travel and get the chance to visit Okinawa, you can try looking for one!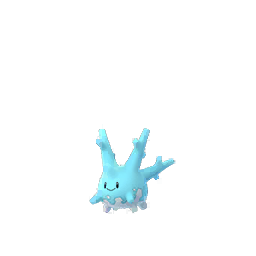 Shiny Corsola available in regions where Corsola spawns. See List of Regional Pokémon in Pokémon GO for more info
Shiny Corsola will also be appearing in Pokémon GO for the first time starting July 22! Corsola can be encountered only in certain regions. If you're lucky, you might soon find a Shiny Corsola!
There is no time limit planned for this appearance, so when you're able to travel to a region where Corsola appears in the wild, you can venture out to search for a Shiny one!
More costumed Pokémon are coming
Just like with the Pikachu wearing a kariyushi shirt, we're looking to introduce more costumed Pokémon that are available only in certain regions of the world, so please keep an eye out for more news!