Trainers, Niantic has just launched Ingress Prime, bringing a fresh take on their oldest game to all agents around the world. Although we do not cover Ingress regularly on the Hub, we do cover it to some extent on Metahub, our sister website, where you can get all the latest leaks and information about Ingress Prime.
UPDATE: EVENT IS LIVE! GO AND GET THAT BEAUTIFUL SHINY PONYTA! Don't forget to pick up your new Ingress themed clothing from the in-game store. Yaaya created a beautiful info graphic for the event: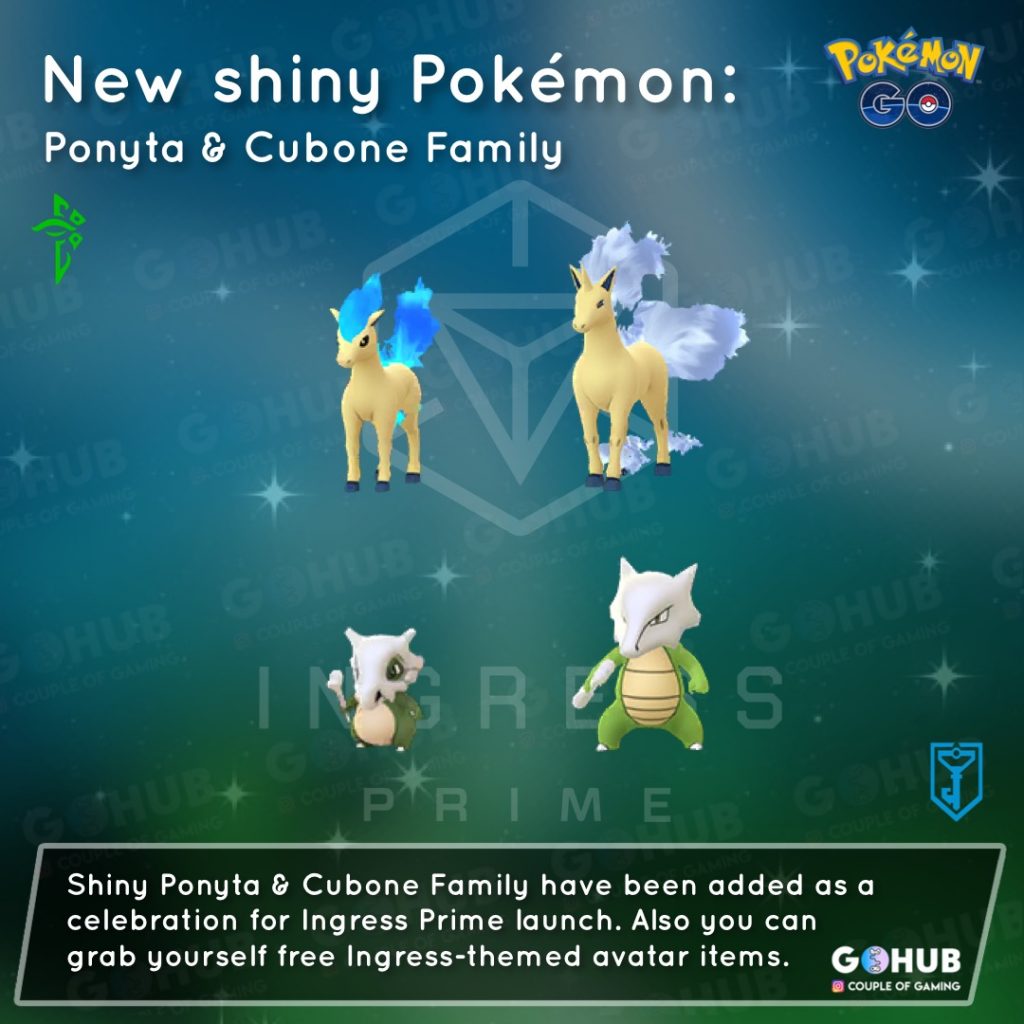 For us, as Pokemon GO players, the most exciting part of the announcement is the following message Niantic sent us (and other media outlets) with the Ingress Prime press release:
Ingress Prime Celebration in Pokemon GO: Pokemon GO will also feature a celebratory in-game event where shiny green Cubone and blue Ponyta will be available for capture. Additionally, players will be gifted free in-game avatar items in support of Ingress Prime.
Ingress Prime features two factions, Enlightened and Resistance, which are green and blue themed, so Cubone and Ponyta make a lot of sense if they want to do a cross promotional event. Here's how their shiny versions look like:
No release date for the Pokemon GO event was shared, but we expect it to start soon. You can view the Ingress Prime release trailer here: