Trainers,
it seems that Yokohama based players have a lot to look forward to during the Pikachu Outbreak event, from August 9 to 15. Shiny Pichu, Pikachu and Raichu icons were discovered in the Pokémon GO network traffic, indicating we could be finally getting new shiny Pokémon!
Please, be aware that this is not confirmed and that we don't have any idea if these Pokémon will be available worldwide or not. This is completely new info and we're trying to figure out all of the moving parts.
Before we share the new models, huge shoutout to ZeChrales of Pokémon GO Dev community. Without Chrales this would never have been discovered.
Official Hub overview: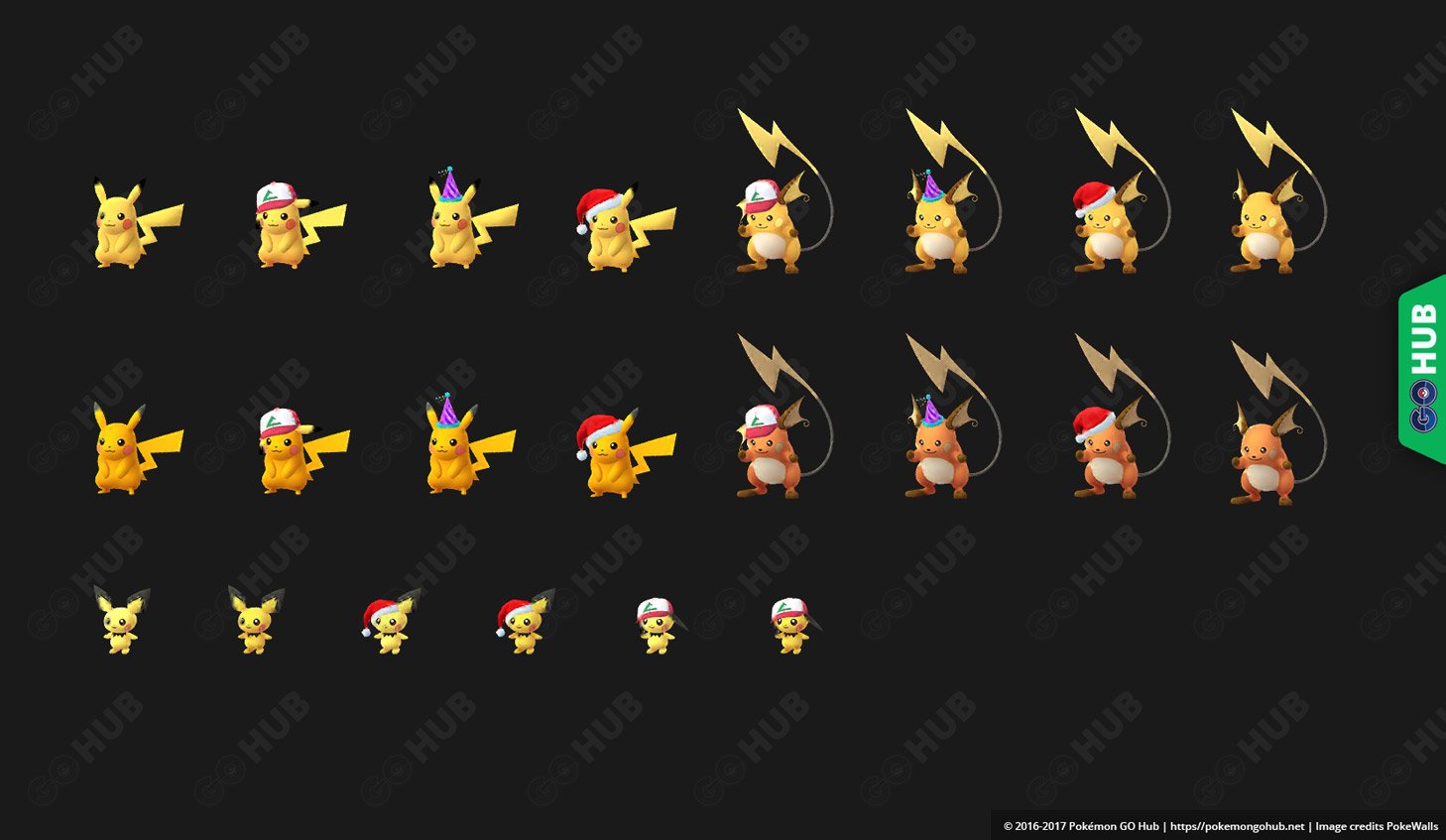 Majority of new icons (not all gender/cap combinations are included):
It's widely believed that these new shiny variants will become available during the Yokohama Pikachu Outbreak. We'll report more once more info becomes available.