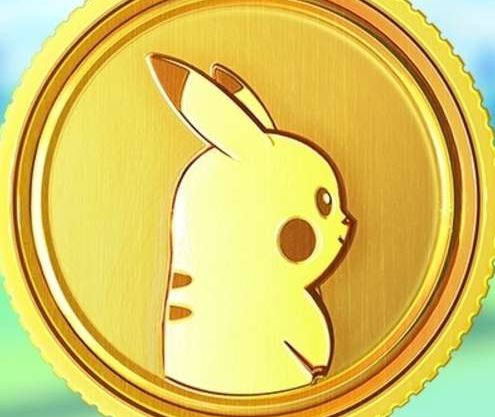 Niantic has responded to feedback for their newly added PokéCoin feature. This feature was released earlier this year and granted trainers the ability to earn free PokéCoins per day by participating in various challenges via the Today View tab.
With an effort to make PokéCoins more easily obtainable for trainers playing at home during the pandemic, Niantic wants to continue to add different tasks and challenges into the current list.
With this new update coming in the near future, trainers in Australia, Germany, New Zealand, and Taiwan will soon be able to earn PokéCoins by completing new Team GO Rocket–related tasks alongside the current daily activities.
This update will eventually be released worldwide, however, these new tests will only be limited to the above-mentioned locations. As of now, the current featured activities include tasks such as:
· Make an Excellent Throw
· Evolve a Pokémon
· Make a Great Throw
· Use a Berry to help catch a Pokémon
· Take a snapshot of your buddy
· Catch a Pokémon
· Power up a Pokémon
· Make a Nice Throw
· Transfer a Pokémon
· Win a raid
Judging by the simplicity of these tasks, we can safely assume that the new Team GO Rocket-related tasks will follow the same uncomplicated guideline. With information not publicly released yet as to what exactly these new tasks could entail, we can speculate that these could include simple tasks such as:
· Defeat a Team GO Rocket Grunt
· Catch a Shadow Pokémon
· Purify a Shadow Pokémon
Players will still have a limit of earning 50 PokéCoins per day. To make sure you are taking full advantage of this, keep in mind that in order to receive these PokéCoins trainers must still have to partake in Gym defending which can grant you up to 30 PokéCoins (6 PokéCoins per hour) and a total of 20 PokéCoins for completing the set tasks in the Today View Tab.
We can expect this update to the PokéCoin system for Australia, Germany, New Zealand, and Taiwan in the coming weeks. While its hard to tell exactly when this will occur on a world-wide scale we can hope that Niantic will continue to make the PokéCoin system bigger and better with new challenges and different ways to earn free daily PokéCoins.
This update will benefit trainers by adding in a new spin to their daily tasks and create a more diverse challenge for earning free daily PokéCoins. While many trainers prefered the old system which included only defending gyms to earn 100 PokéCoins per day, this would not be possible with the current worldwide situation.
Now that the biggest event of the year, Pokémon GO Fest 2020 has come and gone, the team can now focus on more quality of life improvements and continue to strive towards giving trainers the best experience possible in Pokémon GO.
Be on the lookout for this update soon. To get live updates as soon as Niantic announces them, be sure to stay up to date on Twitter and Facebook to not miss a thing.
Stay safe trainers!
-Adam 'Avrip'