As you may or may not be aware, the ROMs for Sun and Moon have leaked and are extensively datamined by several leakers and homebrew development groups.
Recently, they've discovered something that we found incredibly exciting: it is, or at least it will be, possible to transfer Pokemon from Pokemon GO to Pokemon Sun and Moon!
The discovery was found in the infamous text file 70, which describes where the Pokemon originated from: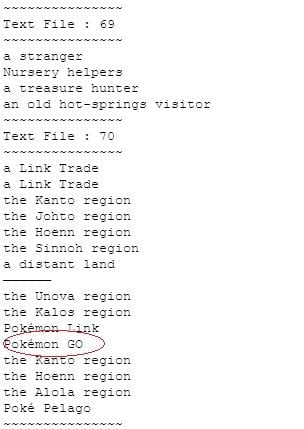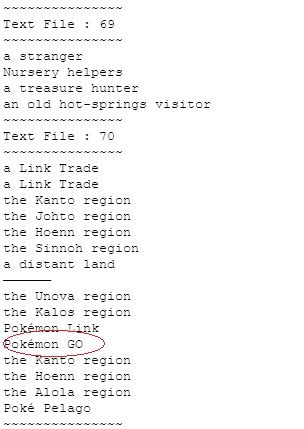 As observed, the file contains references to more regions/sources you will be able to obtain Pokemon, such as Pokemon Link and Poke Pelagio, which also comes as news.
If you've been following along the Sun and Moon saga, this comes as no surprise, as compatibility between Pokemon GO and Sun and Moon was hinted a few times ago by the game director Junichi Masuda!
These leaks come from a verified source on reddit, namely the /r/pokemon community. As explained by the leaker:
the 69 text file shows who you received the Pokemon from and
the 70 text file shows where it originated from, hence the different regions