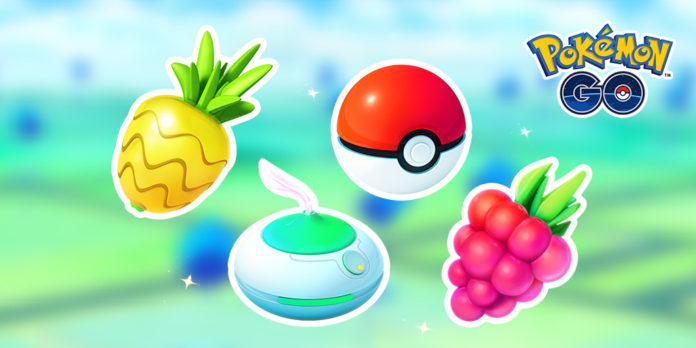 Hello Trainers!
Niantic has recently announced that a monthly subscription to Ingress is coming soon, and they've shared details on what it'll look like.  You can read all about the details here.  The subscription in Ingress is called "C.O.R.E."  Community, Offers, Recognition, and Expansion
Knowing the details about the ingress sub, we can speculate what a subscription to Pokémon Go might look like.  So, let's do that!
The Ingress Rewards
The monthly subscription for ingress will get you the following bonuses:
500 capacity expansion to Inventory
C.O.R.E. Agent Profile Medal
C.O.R.E. Agent Codename Flair
Monthly 2,500 CMU grant*
1 C.O.R.E. Loadout Kit every month
View Inventory and acquired Portal Keys on Intel Map
The Possible Conversion
The Cost
The Ingress C.O.R.E. subscription was announced at $4.99 USD per month.  I don't anticipate the cost will be much different for Pokémon Go.
500 capacity expansion to Inventory
This one could just be a simple 1:1 conversion.  500 extra item storage.  We could however see them split this into 250 Pokémon storage and 250 Item storage.
Another question here is will this be permanent, do you get these bonuses forever or are they only available to you while you're subscribed?
Personally, I think we will get a 250/250 split and that extra space will only be available to you while your subscribed.  So if you drop your subscription, you'll have to dump items/Pokémon to clear space.
C.O.R.E. Agent Profile Medal
Again a simple 1:1 conversion, you'll get a medal showing that you're subscribed.
C.O.R.E. Agent Codename Flair
This will probably be similar to the way Lucky friends show up on the friends' list.  Your name will show up a different colour, and perhaps have some sort of sparkle to it.
Monthly 2,500 CMU grant
As a one-time bonus Ingress agents get a 7,500 CMU grant when they subscribe and get 2,500 monthly for every month after while subscribed.
This is an interesting one as we can't just straight convert this to Pokécoins. In Ingress 2,500 CMU costs $1.99 USD, 7,000 CMU costs $4.99
If you convert that to PokéCoins it would be the equivalent of 200 Pokécons monthly and a one-time bonus of 550 Pokécoins.
| CMU | Cost | Pokécoin Equivalent |
| --- | --- | --- |
| 2500 | $1.99 | 200 |
| 7000 | $4.99 | 550 |
1 C.O.R.E. Loadout Kit every month
This will probably equate to a free box every month.  I wouldn't anticipate that the box will contain many items, perhaps a handful of Pokéballs, maybe a premier/remote raid pass, some revives, potions.   Maybe an incubator?  I could also see Niantic rotating what's in the boxes every month as well.
I've said since that the Community Day ticket should be included in any monthly subscription, they could put that in the box.
View Inventory and acquired Portal Keys on Intel Map
I don't see a direct comparison to Pokémon Go with this one.  Perhaps we'll get some vanity items, a special subscription jacket or a new pose?  A wild stretch here could be that we could get remote access to what field research is at a Pokéstop by clicking on it.
Conclusions
There are some major differences between Ingress and Pokémon Go, but there are enough similarities that will allow us to make comparisons.  I think if we get some extra Pokémon/Item storage and a Community day ticket monthly then it'll probably be worth it depending on the cost.
What do you think we'll get as part of the subscription?  Are you considering paying monthly for bonuses?  Let us know what you think!
That's all for now, stay safe out there trainers!