Well hello, Trainer! As you are currently reading this guide for returning players, we can only assume you have decided to open up Pokémon GO again!
While we are happy to see returning players, you should know Pokémon GO has changed A LOT. Whether it's been from the very beginning, or just a year ago since you have last played, you've got quite a bit of catching up to do! When we say 'a lot,' we mean 'a lot.' Therefore, this guide will appear in 3 parts. As new content will continue to be added, these Guides will be updated in the future! Without further ado, welcome to
Part 3: No Matter the Weather: Creative Catching and Enormous Events
In this guide, you'll get an overview of what may have changed since the last time you've played in terms of creative gameplay, events in Pokémon GO, and other miscellaneous features.
Weather System
Real-time weather now has its influence on Pokémon GO! You can now see in-game weather conditions while playing. The table underneath gives a brief overview of the Weather System.
Weather System in Pokémon GO
Specific weather conditions boost certain Pokémon Types (appear more and stronger)
Weather-boosted Pokémon can be caught above level 30
Weather-boosted Pokémon reward bonus Stardust when caught
Weather-boosted Raid Bosses are at level 25 when encountered
Different Weather Conditions
 There are 7 different weather conditions in Pokémon GO, each boosting certain types of Pokémon
Sunny – Clear
Boosted Types

Grass

Ground

Fire

Partly Cloudy
Boosted Types

Normal

Rock

Cloudy
Boosted Types

Fairy

Fighting

Poison

Rain
Boosted Types

Bug

Electric

Water

Snow
Boosted Types

Ice

Steel

Fog
Boosted Types

Dark

Ghost

Windy
Boosted Types

Dragon

Psychic
Want to learn more about Pokémon GO Weather? Please visit the following articles:
AR+ and GO Snapshot
Niantic didn't forget the creative Trainers among us! With the AR+ feature, Niantic focused on one of the key aspects of the game. At its core, Pokémon GO is still an Augmented Reality game, so it's only normal they try to create the best AR-experience as possible. In addition to that, a new Camera-function was released: GO Snapshot. With GO Snapshot, the world of AR opens up even more!
AR+
Since the release of Pokémon GO, Trainers were able to catch Pokémon in AR-mode, as well as photograph Pokémon encountered in the wild. With AR+, taking pictures of your Pokémon literally got a new dimension.
When catching a Pokémon, you can now choose to enter AR+ mode. For AR+ to work, you have to give Pokémon GO permission to use your device's camera, as well as to activate it in your Pokémon GO Settings.
While you can take amazing pictures with AR+, you have to be careful with it. Be aware that Pokémon can still flee when in AR+ mode. However, a great solution was brought to you by Niantic, in the form of GO Snapshot!
GO Snapshot
Go Snapshot introduces a new way of photographing your Pokémon. With this feature, you can now take photos of EVERY Pokémon in your Storage! Since you already caught the Pokémon, you don't have to worry about it fleeing anymore!
How to Use GO Snapshot
Enter GO Snapshot 
Tap the Camera-icon at the top right corner in your Pokémon Screen
Tap the Camera in your Item Bag and choose the Pokémon you want to photograph
Take Photos with GO Snapshot
Flat Area
Search for a flat area to place your Pokémon until you see yellow footsteps appear
Tap on the yellow footsteps to let your Pokémon out of its Pokéball and place it somewhere
The Pokémon will be anchored to the spot you tapped
Move Around
You can move around your Pokémon to try out different angles and capture its best side
Draw Attention

Tap on your Pokémon to get its attention and to show its attack animation
Brush across your Pokémon to get it to face you
Take Photos
Tap the Camera-icon to take a photo of your Pokémon
You can take multiple photos in one session
Share Photos
Your first 10 photos will show after your session
You can share your photos via your device's built-in sharing menu
GO Snapshot isn't all about taking fancy photos, Trainers. With the implantation of this brand-new feature, Smeargle has finally made its appearance in Pokémon GO! To catch Smeargle, you have to wait until it photobombs one of your GO Snapshot photos. Let's take a look at how this Photobomb feature works.

How to get Smeargle in Pokémon GO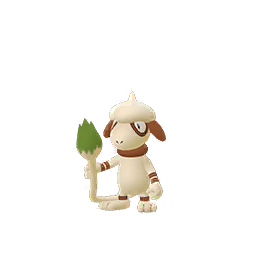 Start snapping photos using GO Snapshot (see table above)
Review your photos to check if one got photobombed by Smeargle
If photobombed, return to the map and wait for Smeargle to spawn (careful, it can run away)
You can only get photobombed by Smeargle once a day
Cameraman Badge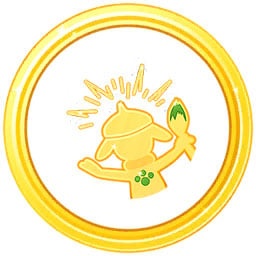 Photobombs will contribute to your "Cameraman" Badge

Bronze: 10; Silver: 50; Gold: 200
Additional Notes
During Events, Pokémon appearing in a photobomb may change
Pokémon GO Events
Through the years, Niantic stepped up their game when it comes to events in Pokémon GO. Besides the small in-game events that are being held more often, some new exciting ones got introduced as well. Not only do we have a monthly Community Day now, Niantic also introduced all-new Pokémon GO Live Events. Let's take a look!
Community Day
Community Day is a special event held every month. Each month one Pokémon is featured – this means spawns are greatly increased for the event window, the Shiny Form of that Pokémon is introduced, and an Exclusive Move is available to that Pokémon Family. Additionally, other bonuses are also in effect during the event window.
Community Day
Event Features
Event Window
Community Day takes place once a month
The event takes place on a specific day and time during a 3 hour window
Event features are only active during this 3-hour window
Spawns and Shinies
Spawns of the featured Pokémon get heavily increased
The Shiny Form of the featured Pokémon gets introduced
The Shiny Form becomes available at the start of the Event window
Shiny rates get of the featured Pokémon get heavily increased (around 1/20)
Event Bonuses
Every Community Day features in-game bonuses
Bonuses can be increased catch-stardust, increased catch-XP, and reduced Egg-distance
Every Community Day, only one of the above bonuses can be active
Every Community Day features 3-hour Lures
Exclusive Move
An Exclusive Move gets introduced for the final evolution of the featured Pokémon's family
The Exclusive Move can only be obtained during the Community Day Time Window
The Exclusive Move CAN NOT be learned from TM's
Trainers can obtain the Exclusive Move up to 1 hour after the event ended
Research Tasks
Research Tasks from Pokéstops change to Community Day related Tasks
Tasks focus on catching a certain amount of the featured Pokémon
Event Box
A special Community Day Box Sale appears in the Shop every month
Items in the Box complaint the Event Bonuses of the specific Community Day
You can learn more about Community Day here (coming soon).
Pokémon GO Fest
Pokémon GO Fest is a Live-event hosted by Niantic. Previous editions took place in Chicago, but since 2019, there will also be a Pokémon GO Fest in Dortmund, Germany and Yokohama, Japan. The table below lists the most important features of Pokémon GO Fest.
Pokémon GO Fest
GO Fest Features
Challenges and Rewards
Trainers at GO Fest work together to complete certain challenges
Trainers all over the world can contribute to these challenges
These challenges unlock global in-game rewards
Special Research
Special Research gets released at Pokémon GO Fest
Go Snapshot Photo Ops
Special locations to take amazing photos with the GO Snapshot feature
Team Lounges
Special Team Lounges where Trainers can relax and talk with fellow Trainers of Team Instinct, Mystic, and Valor
Pokémon
Rare Pokémon will appear in the park, including Pokémon never seen before in that area (Regional Pokémon)
Safari Zone
Pokémon GO Safari Zone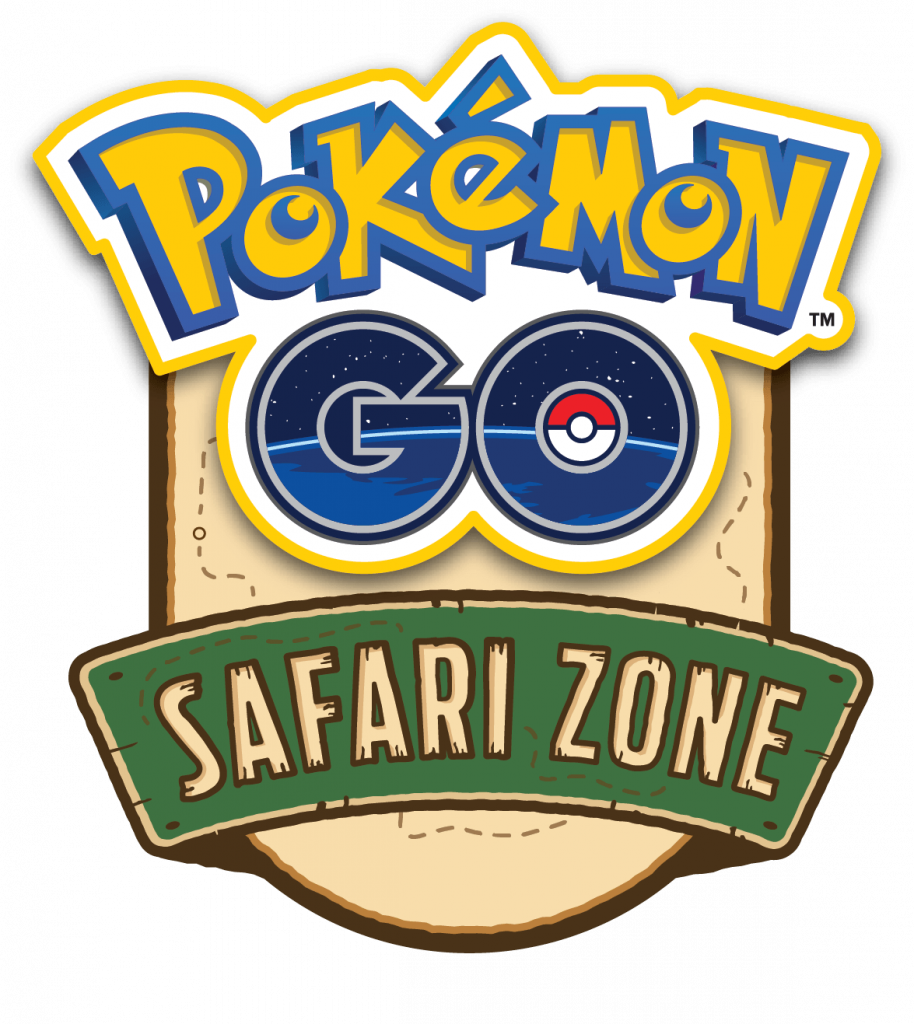 Pokémon GO Safari Zone is similar to GO Fest, but way smaller. Mostly, features include the introduction of new shiny Pokémon, and Regional Pokémon appearing in the hosting city/park.
Pokéstop Nominations
Calling all Rural Players! This one's for you, Trainers. The long-awaited Pokéstop Nomination feature finally got introduced to Pokémon GO. While currently still in beta-testing, a lot of countries already have access to this feature. At this time, Trainers in South Korea, Thailand, Indonesia, Taiwan, Denmark, Latin America, India, and Malaysia can use this function. Wonder how you need to submit a Pokéstop Nomination? Let's take a look!
Pokéstop Nominations
How To Submit a Pokéstop Nomination
Before Submission
Before you're going to submit a Pokéstop Nomination, make sure to check Niantics criteria on what makes a good Pokéstop
Start Submission
Go to a location that you think would make a good Pokéstop
Go to your Pokémon GO Settings and tap the "New Pokéstop" button
Set Location
On the map, an orange Pokéstop pin show which represents the location of your nomination
Tap or drag the Pokéstop pin to the most accurate location representing the object of your nomination
Existing Pokéstops will show with a blue Pokéstop marker
Nominations to close to an existing Pokéstop will be considered ineligible
Photo Location
Take a clear photo of the object/location you want to submit
You can not submit photos you didn't take yourself
Avoid photos that contain people, body parts, animals, or copyrighted objects/materials
Surrounding Photo
Take an additional photo of the surrounding area around the location you're submitting
This photo is for reviewers only and will not appear in-game
Title and Description
Add a detailed and unique title to your nomination
Try to use the official name of the object or location
Add a description to your nomination such as the history of the object or location
Do NOT use HTML, URLs, or references to game-specific terms (Gym, Raid, …)
Preview and Submit

Check your nomination one last time before finalizing and submitting
Once checked, tap the "Confirm" button
Argumentation
Give the reviewers some context about why your nomination is a valid candidate for a Pokéstop
These sections are for reviewers only and will not appear in-game
When your nomination is complete, tap the "Submit" button
Review
After completion, you will receive a confirmation email
Your submission will be sent to the review community
You will receive an email which states whether your nomination was accepted or not
Pokémon Let's GO
Two new Pokémon games were released for Nintendo Switch consoles: Pokémon Let's GO Eevee and Pokémon Let's GO Pikachu. "What does that have to do with Pokémon GO?" I hear you say. Well, quite a lot, actually! You can send Pokémon from Pokémon GO to Pokémon Let's GO! But that's not everything, Trainers. When you send Pokémon over to someones Let's GO game, you can obtain a Mystery Box!
A Mystery Box is a mysterious old box, similar to an Incense. When you open a Mystery Box, a certain Pokémon will start to appear for a limited time. This Pokémon is the Mythical Pokémon Meltan!
Mystery Box in Pokémon GO
How to Acquire and Use a Mystery Box
Send Pokémon to Nintendo Switch
Enter "GO Park" in Pokémon Let's GO on Nintendo Switch
Send a Pokémon (Gen I only) to one of the GO Parks
You will receive 100 XP and a Mystery Box as a reward
Use the Mystery Box

Open your Item Bag en tap the Mystery Box icon
When opened, you will be returned to the Map
Meltan will start spawning for 30 minutes (17-20 spawns)
You DO NOT have to walk to get more spawns
Shiny Meltan
During Limited Events, Shiny Meltan can appear
Returning to Pokémon GO: In Closing
Well, that's it for Part 3 of Returning to Pokémon GO, Trainers! As you can see, a lot has changed since the game was released in Summer 2016. I hope this guide will encourage you to take on new adventures, and help lots of other Trainers returning to Pokémon GO. Need more catching up? Be sure to check out previous parts in the Returning to Pokémon GO series:
I hope my guides offered you the help needed to get you back to Pokémon GO. Stay safe, happy exploring, and enjoy this wonderful Pokémon GO Community.