This month we decided to ask for AR photographs featuring those marmite costume Pokémon! Love them or hate them, they've become a huge part of Pokémon GO events, so we wanted to see your best shots involving them.
Unedited Images
The below AR images have not been edited in any way.
'Where Flowers Bloom' by Feresk, Cebu City, Cebu, Philippines.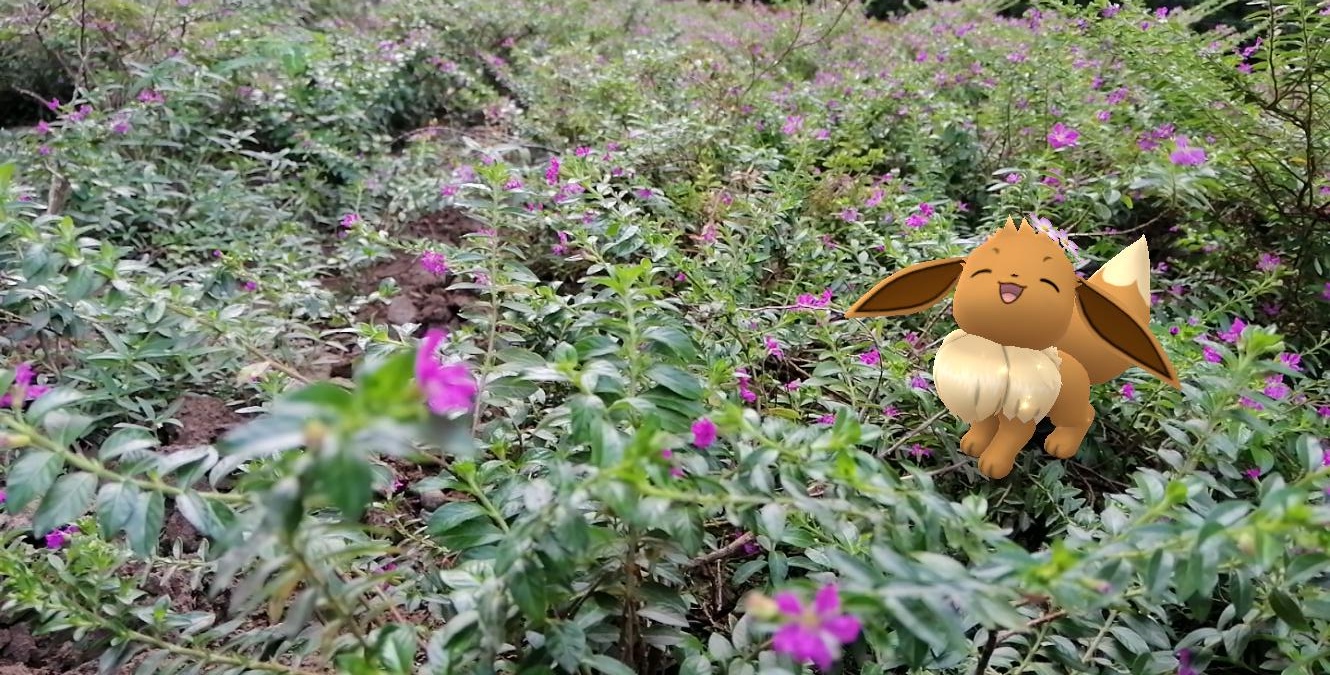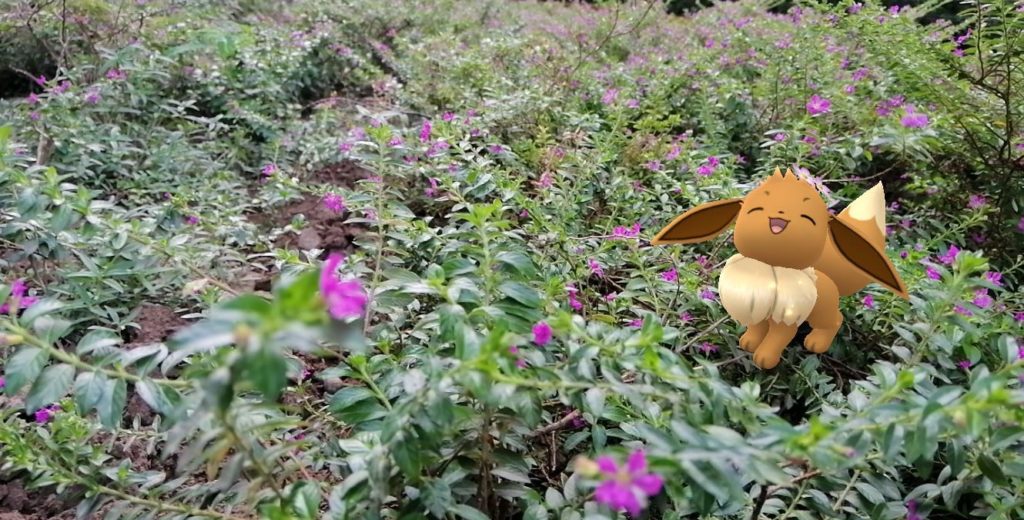 'My little girl gathered for herself some flowers and put it on her head. Now all I have to figure out is how to convince her to go home with me.'
'Midsummer night dream.' by nanarrn, Hiroshima City, Japan.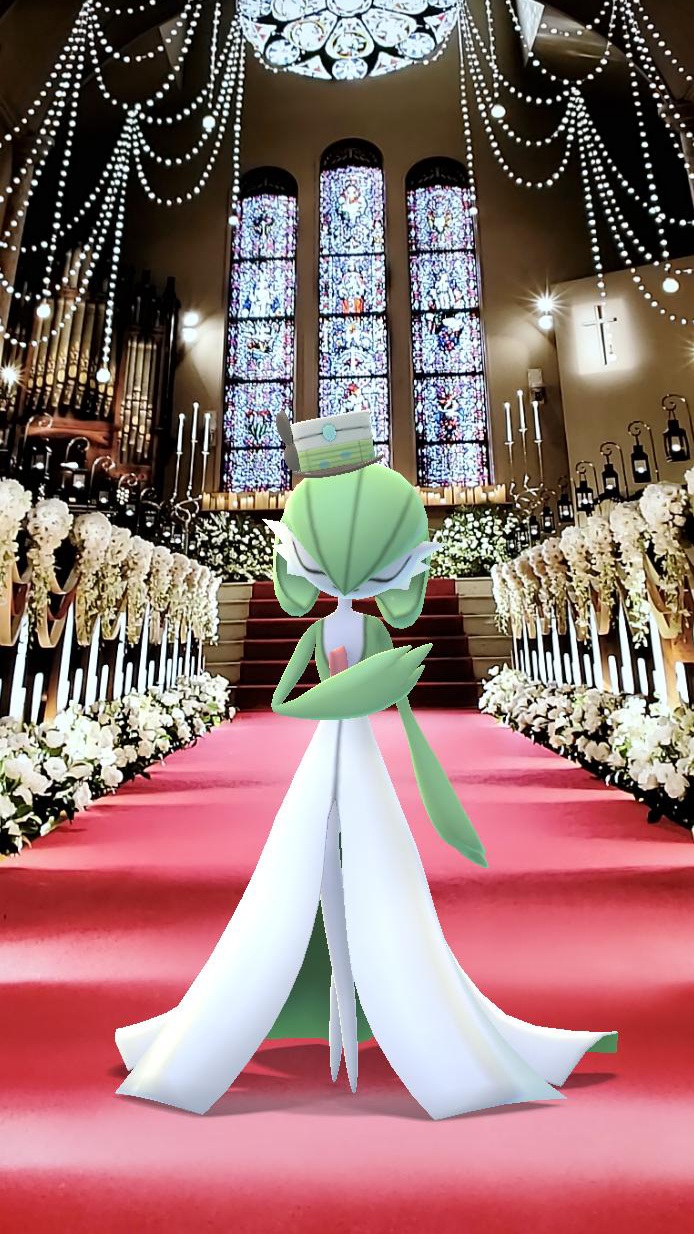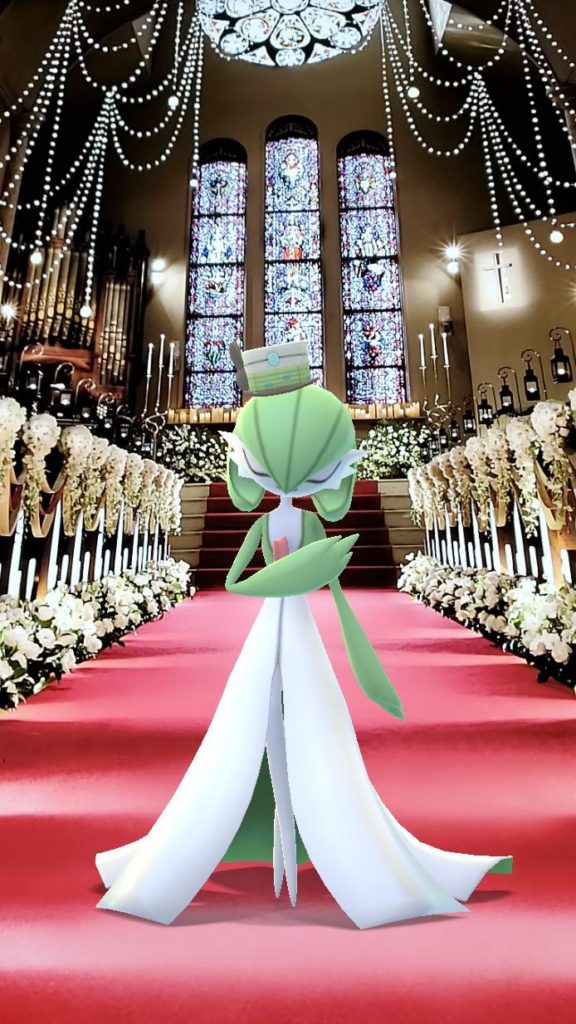 'The costume makes you feel a special night.'
'She Dropped Her Paddle!' by AmyArcanine, Michigan, United States.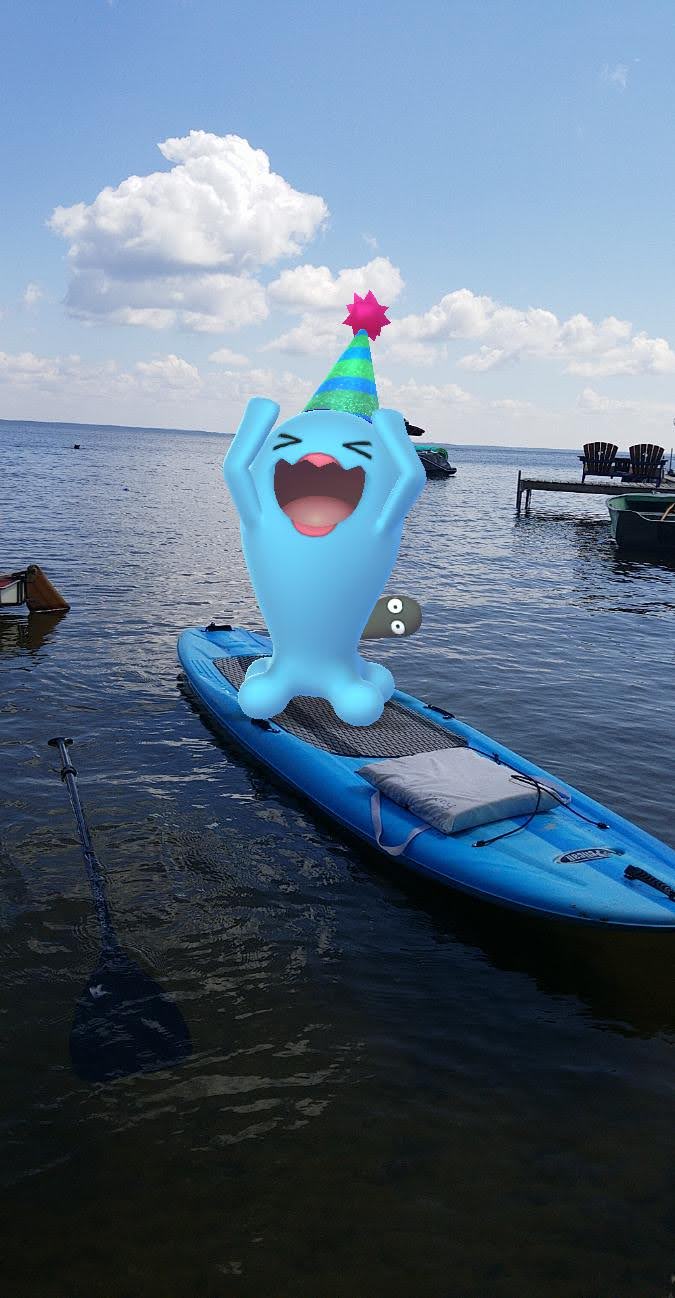 'I was walking along the lakeshore when I heard someone sobbing. The sound was coming from this poor Wobuffet. She was all dressed up to go to a party, but dropped her paddle in the lake. Lucky for her I was able to rescue the paddle and she was able to make it to her party on time!'
'Gunking up the Fountain!' by MysticSquirrel, Indianapolis, Indiana.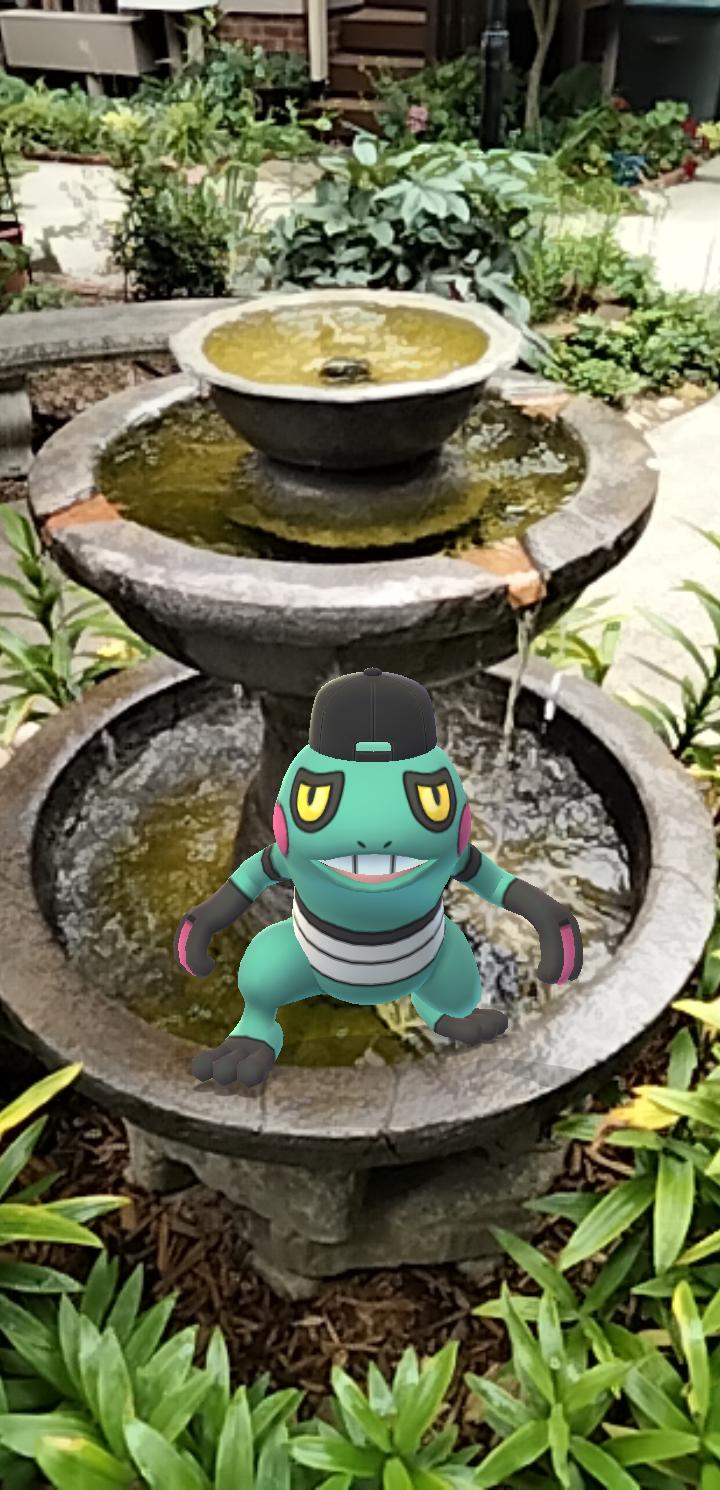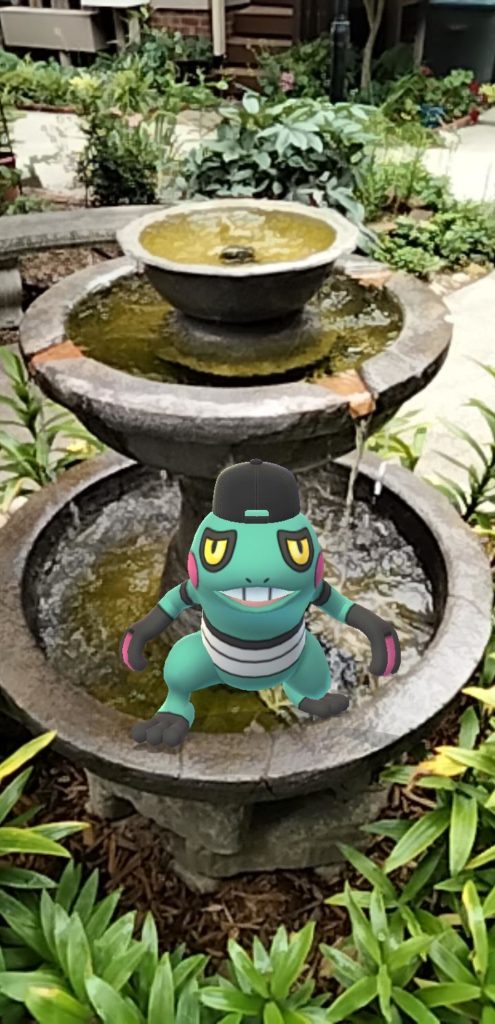 'Having a Sunday lunch with an old Pal, I see this lil beauty hanging out in the Fountain. Always time for a good Snapshot!'
'Strike a pose.' by ずんだオレ, Harajuku.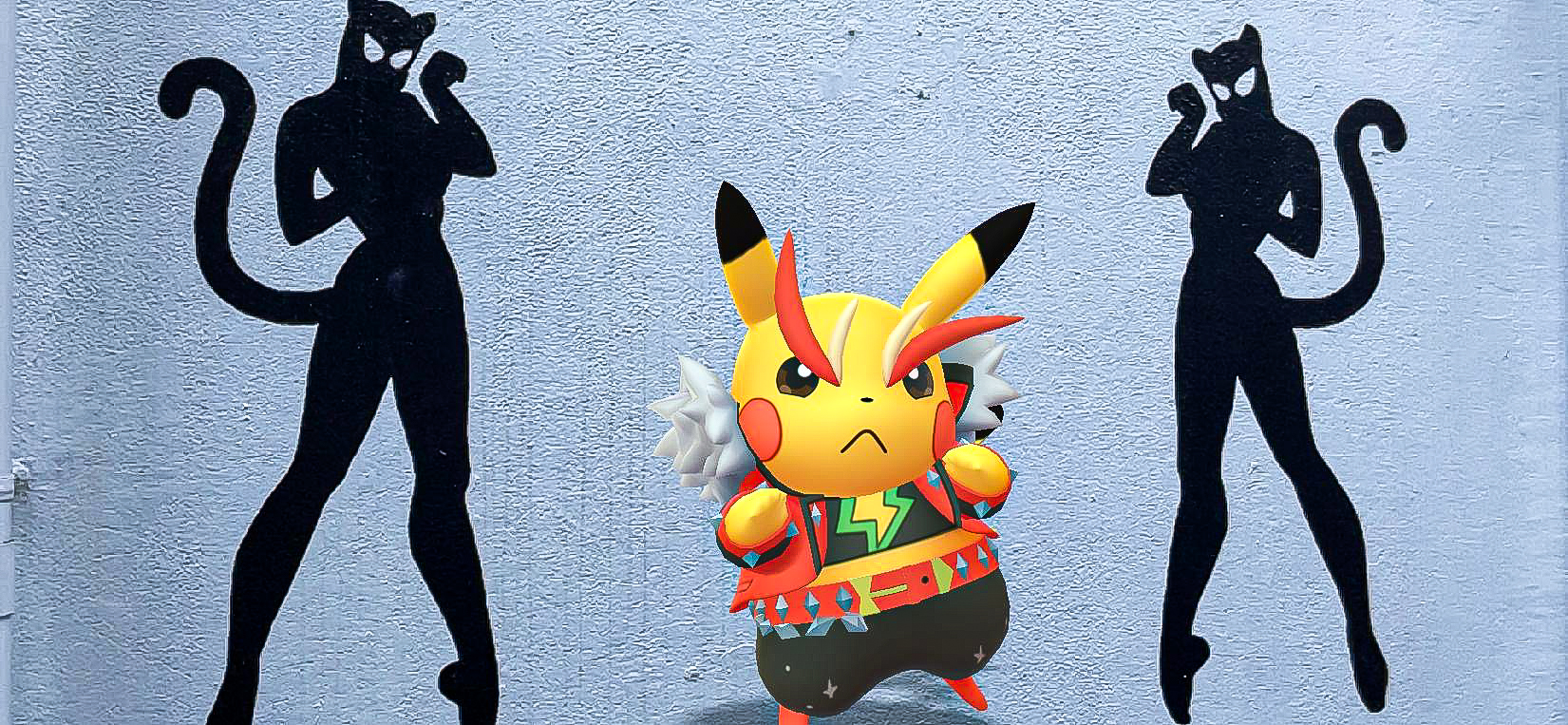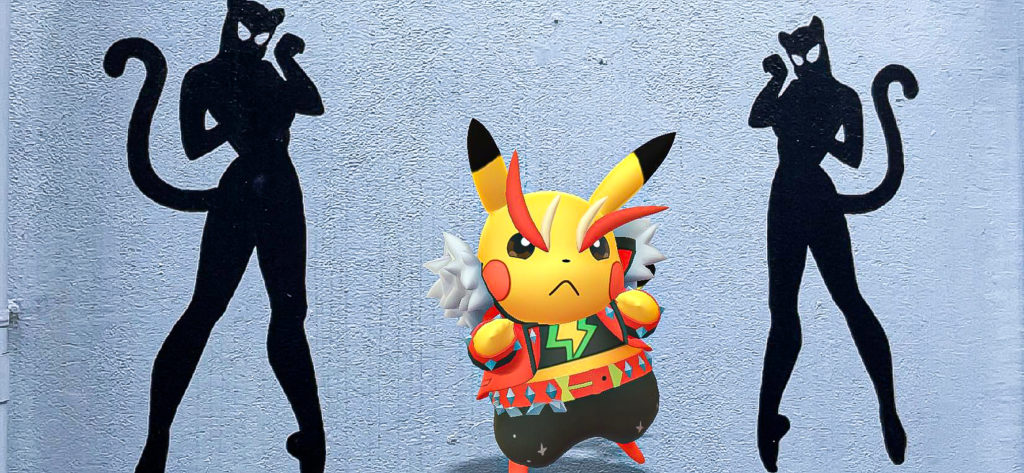 'Strike a pose.'
'Angry explorer' by Michaelalex246, Barbados.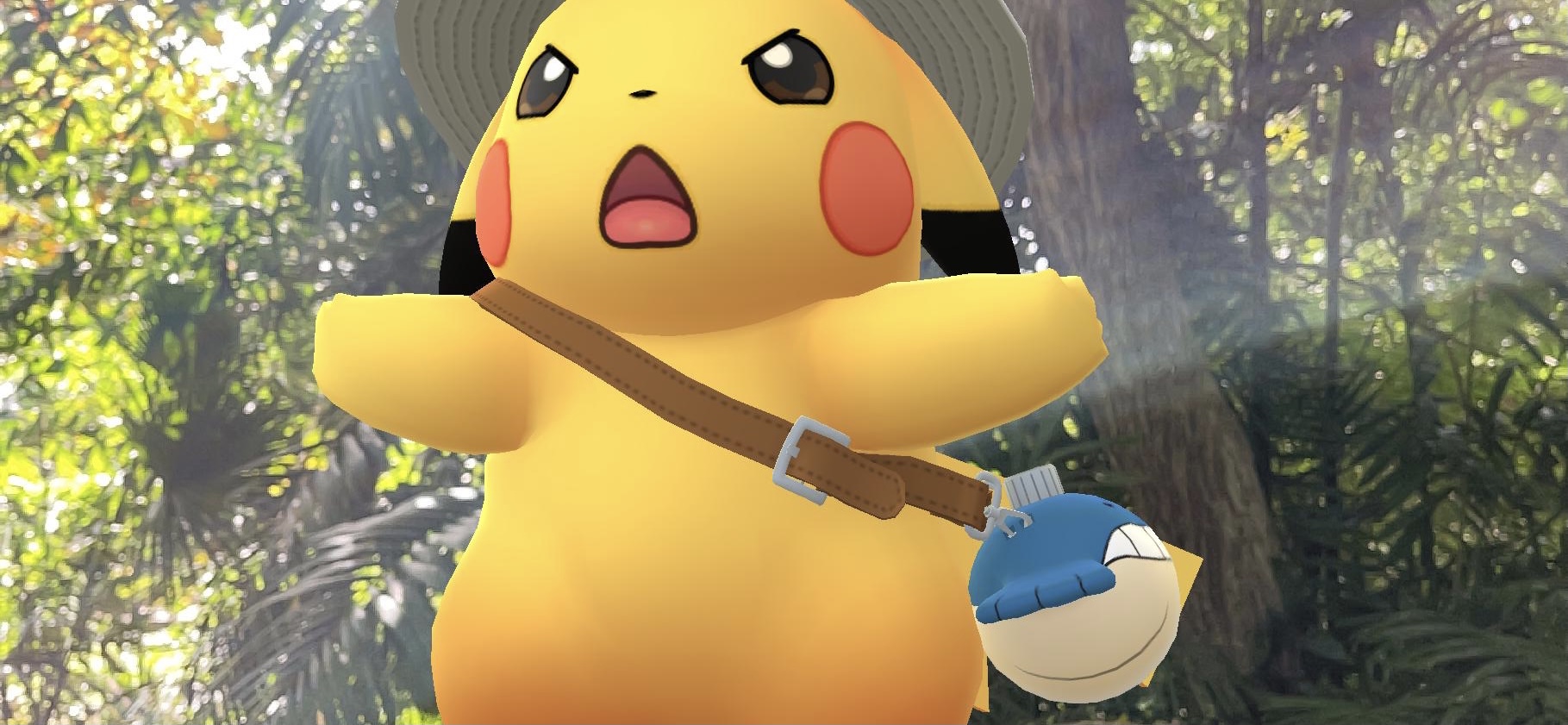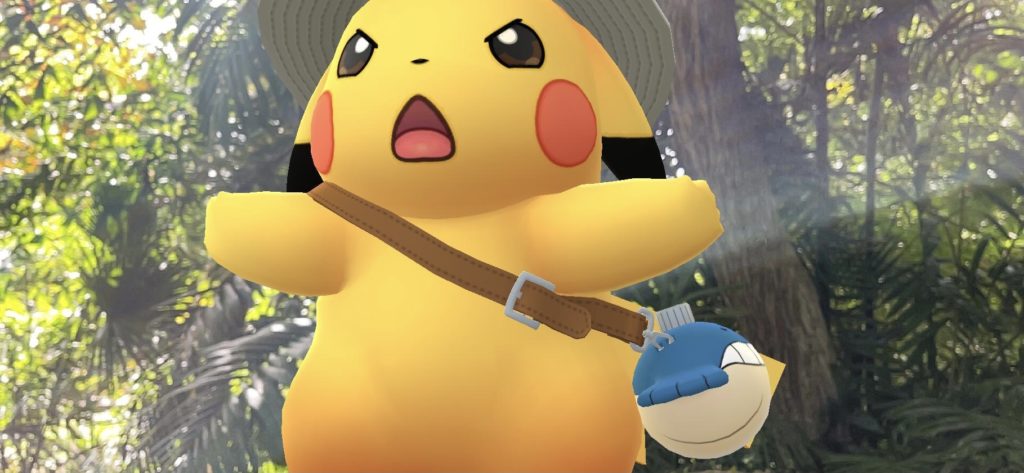 'Pikachu has been hiking for days to be able to see the best view of the amazon. He took along his videographer so they could capture a genuine reaction video. However, when Pikachu reached the lookout point, he realised that it had all been demolished by deforestation and was very angry! I think his videographer caught a genuine reaction after all! Even if it wasn't the one we were all expecting.'
'Go fest 2021' by Heather87crosby, Sarnia Ontario, Canada.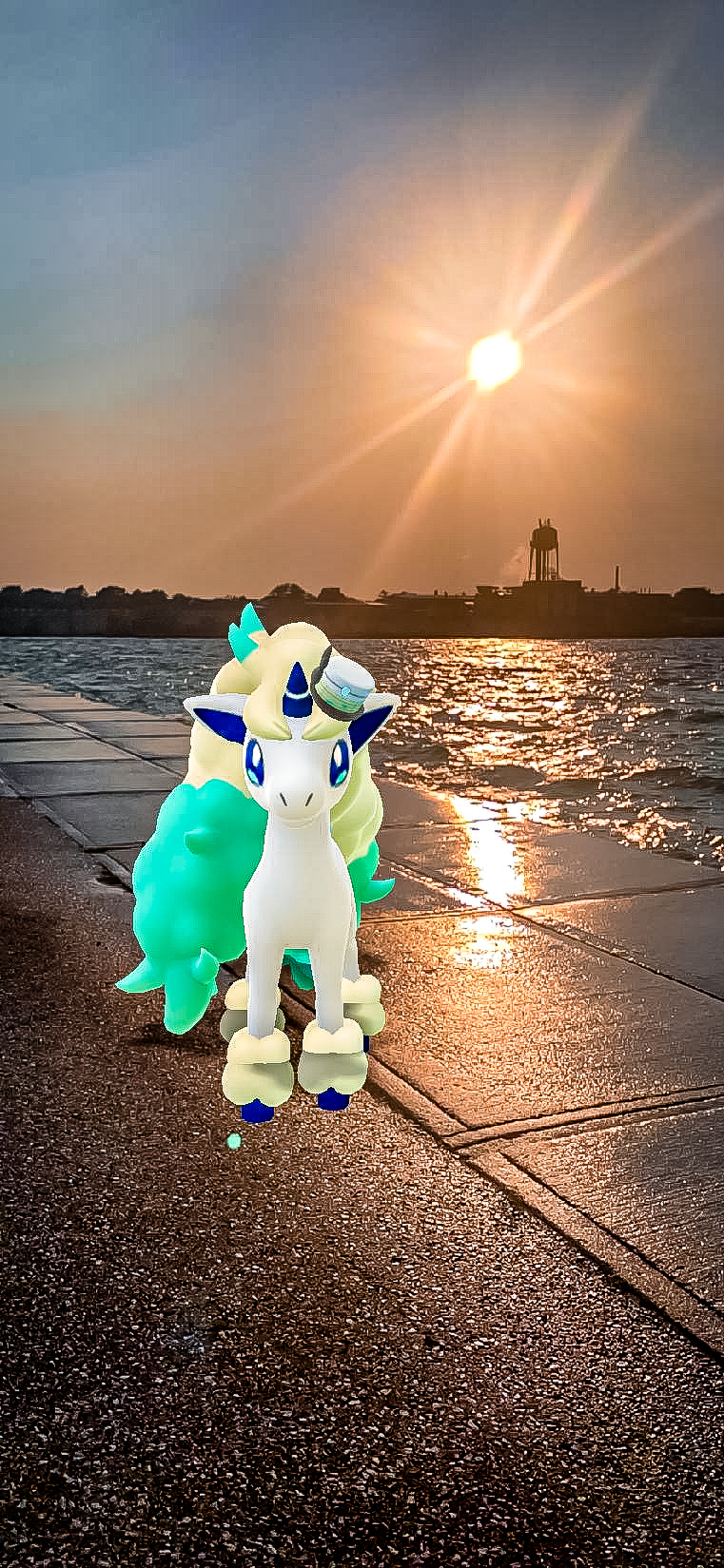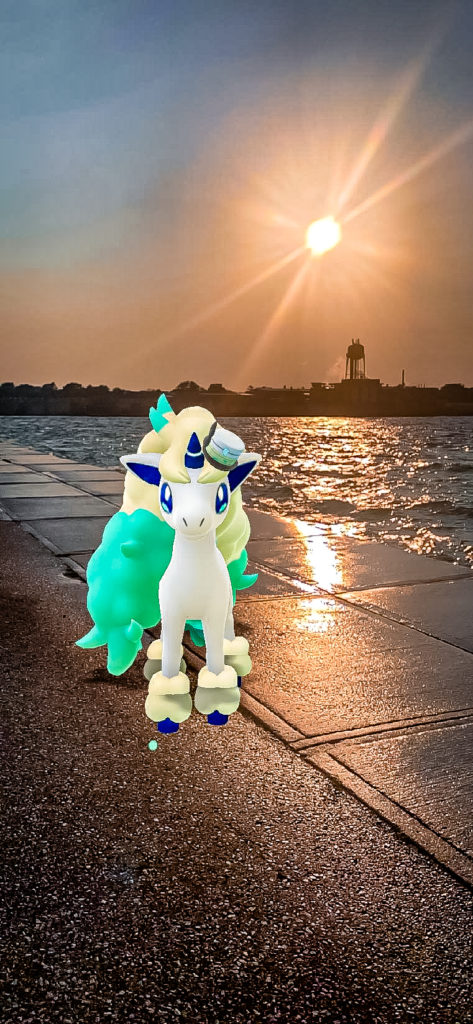 'Having fun at sunset'
'Sunny Pikachu' by AmyArcanine, Michigan, United States.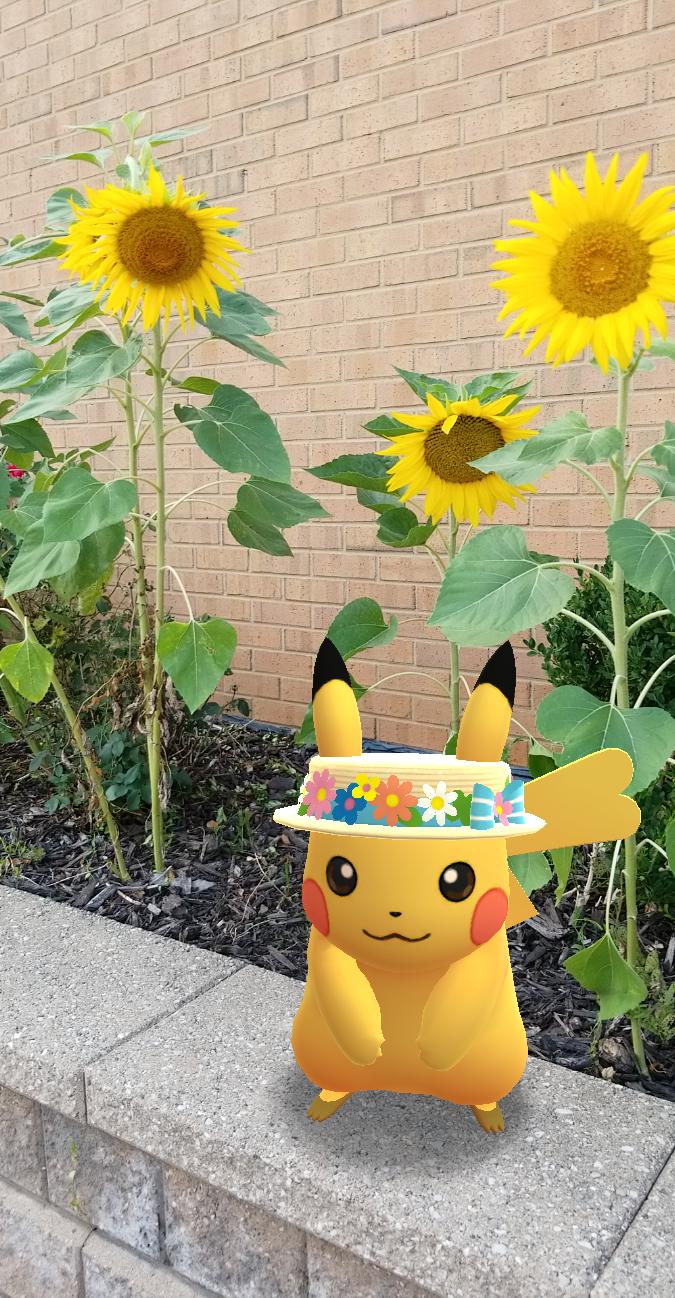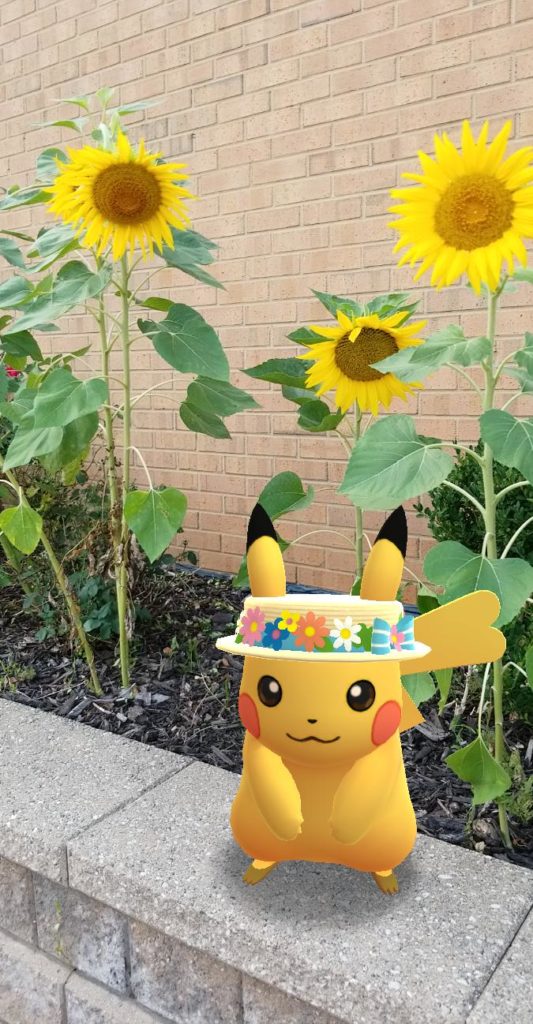 'Pikachu got very excited when we walked past these sunflowers because they match her hat. She had to pose for a photo with them!'
'Exploration and picture time!' by HazelCrocus, IJmuiden, the Netherlands.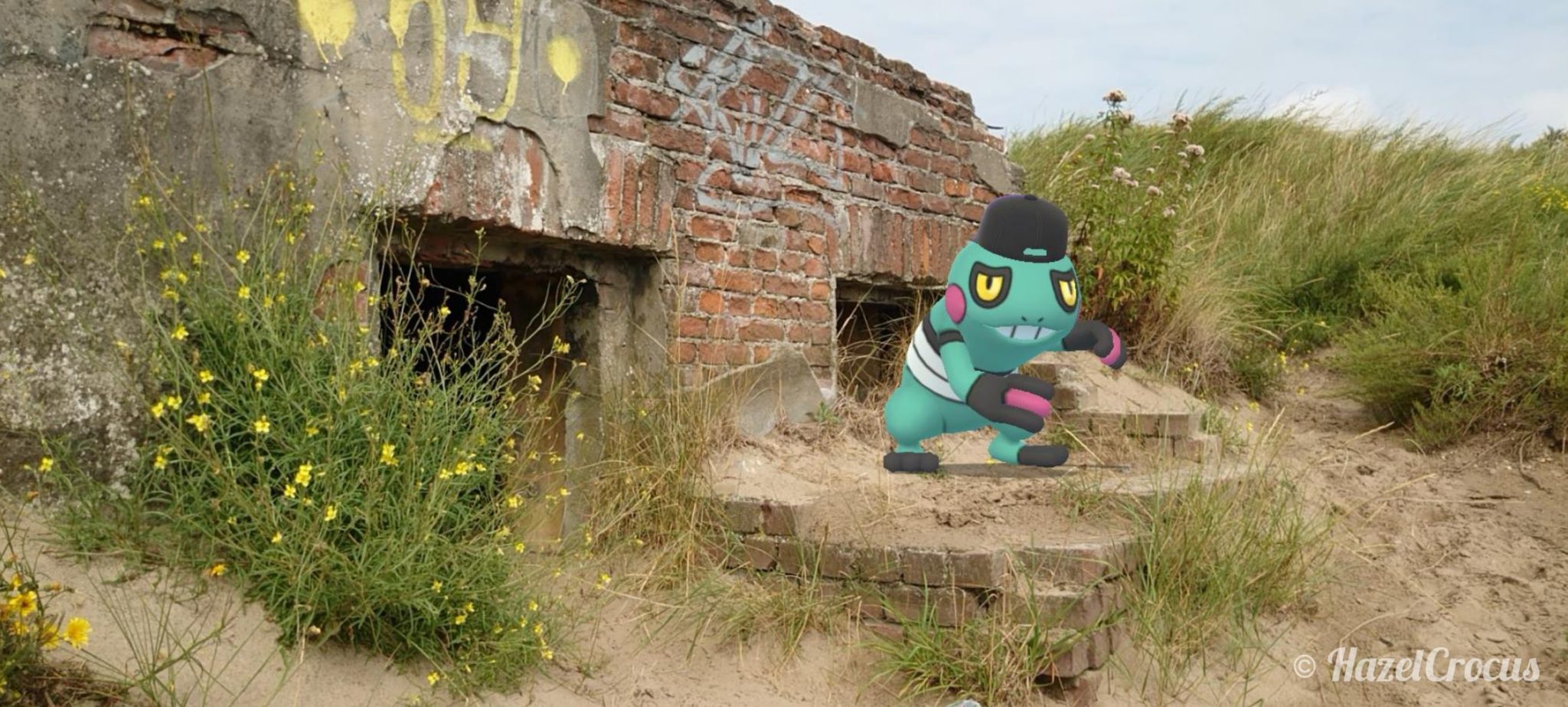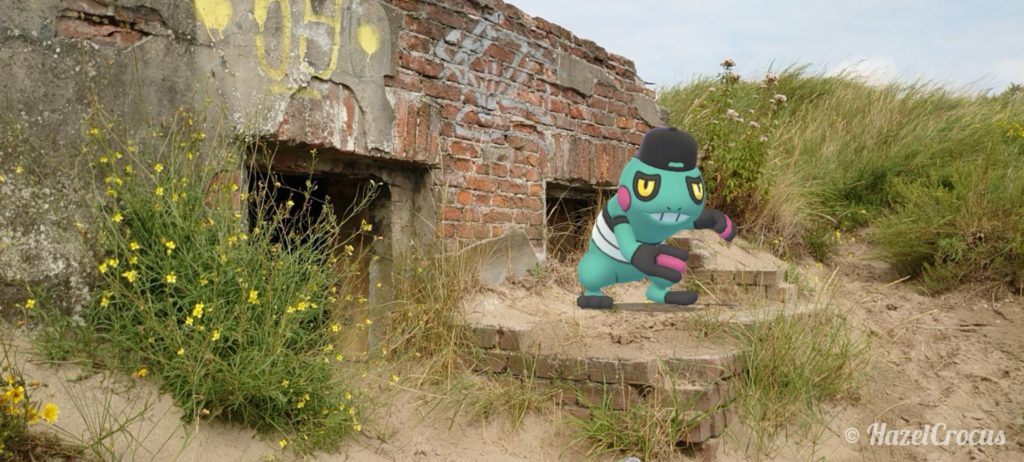 'Hatted shiny Croagunk isn't always happy to go and explore new areas. But the old WOII bunkers he found very interesting and explored away going in and out of the bunkers. He also really wanted to take a picture of him at an entrance of a bunker hidden between the dunes.'
'A pocket full of sunshine' by Feresk, Dumaguete City, Negros Oriental, Philippines.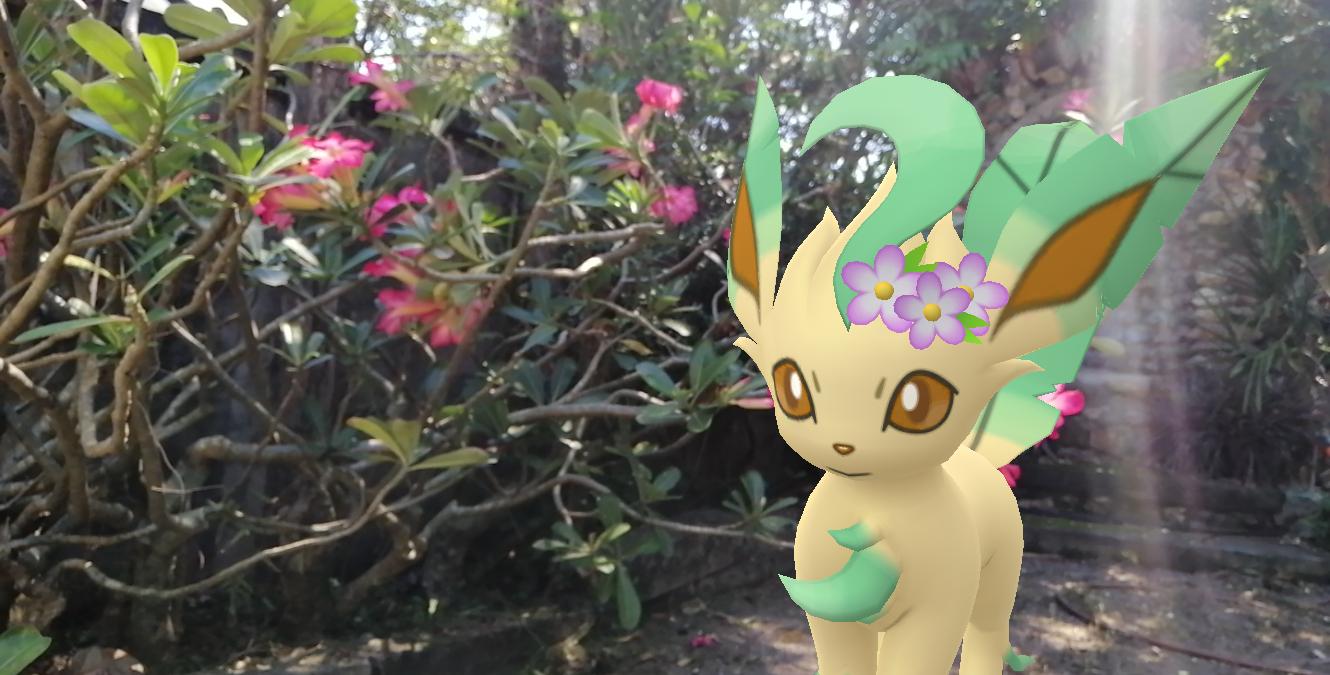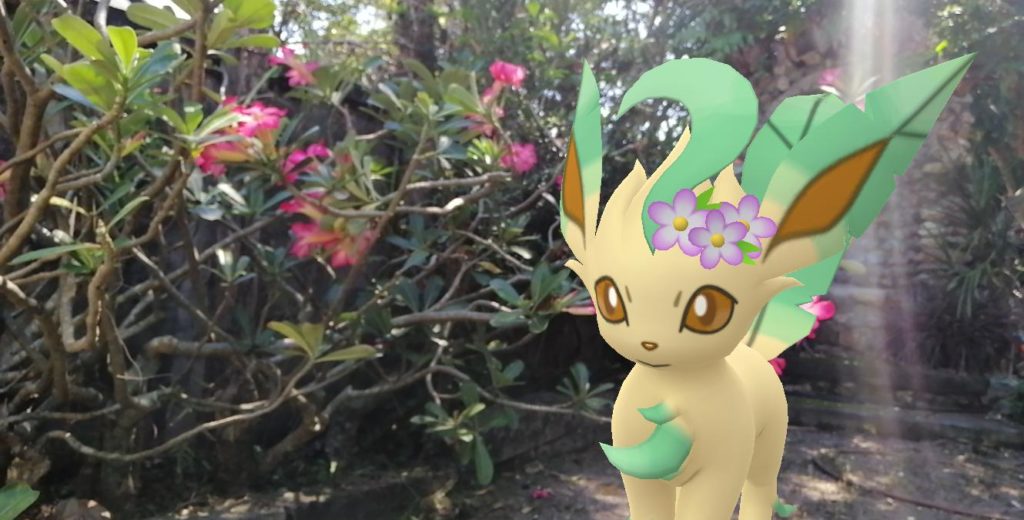 'Took my Leafeon to my grandmother's garden, and she used Sunny Day to pose for this picture right here.'
By Pokemoninlife, Fantasy Story, Taichung, Taiwan.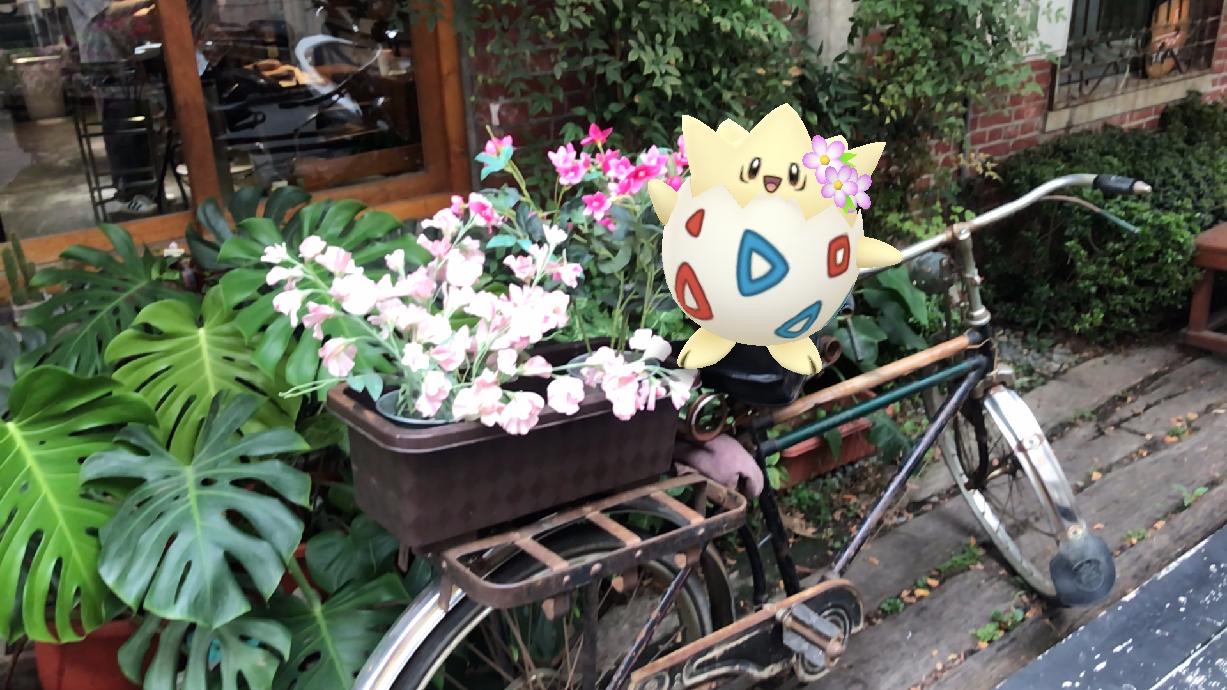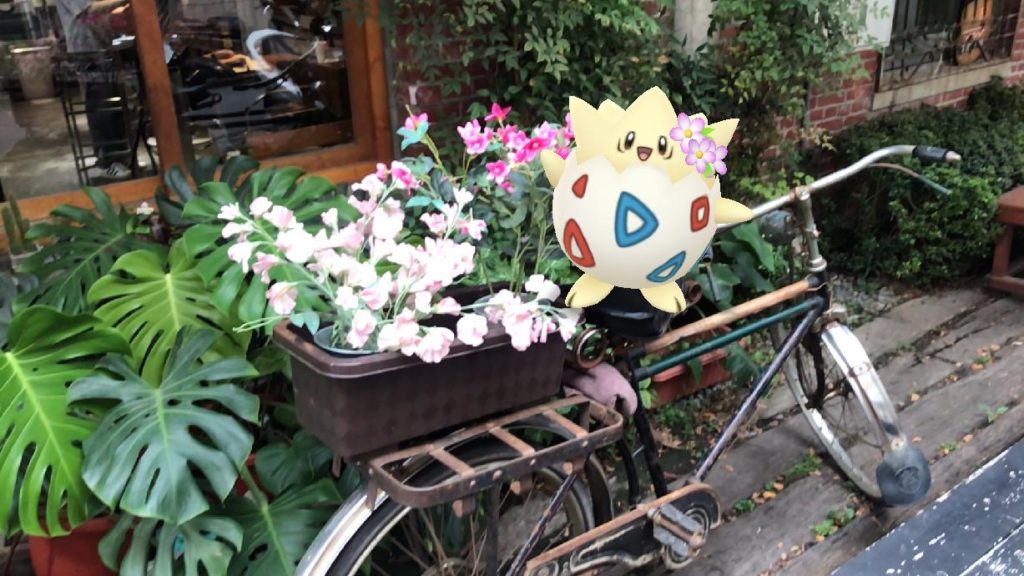 'This world is still under cruel attack by COVID-19. We've been through a lot all over the world. It's lucky Togepi and I are safer here in my country. And we had a great afternoon outside while I was wearing facial masks. We would like to say thanks for our medical staff and those who fight for people in the front line. Besides, take good care of yourselves, Trainers!!! Hope to see you in the future.'
'My angel💕' by nanarrn, Hiroshima City, Japan.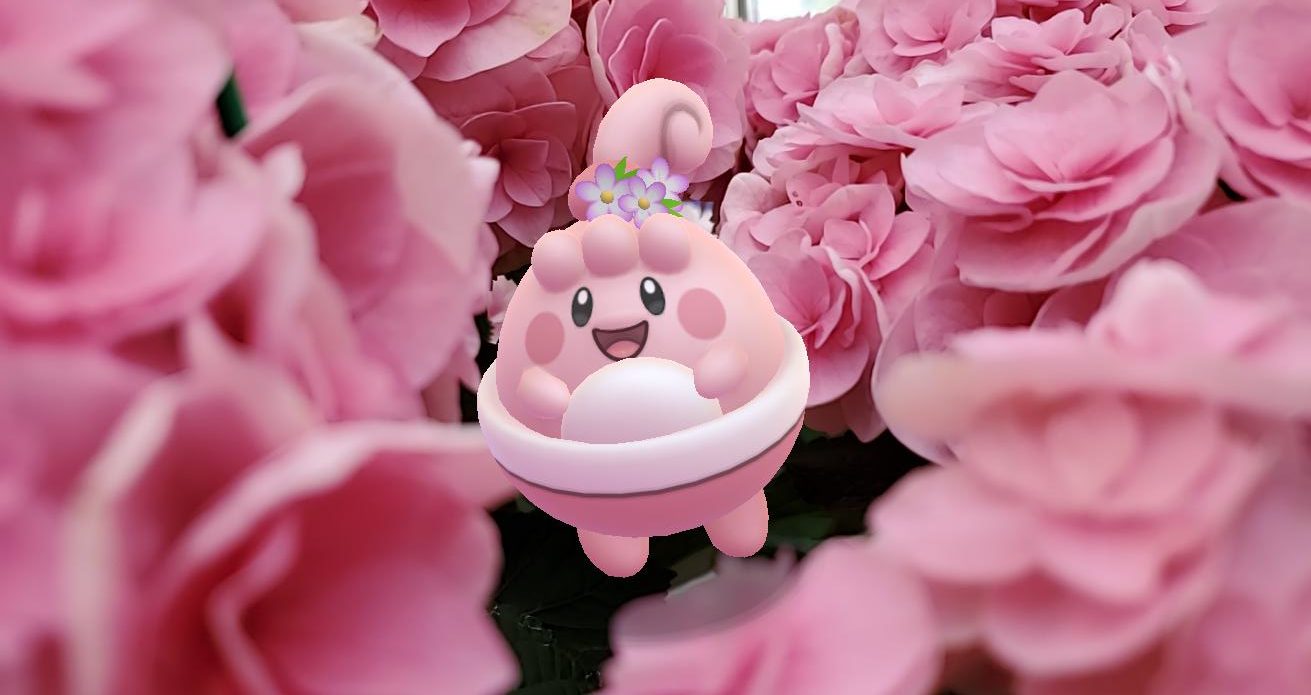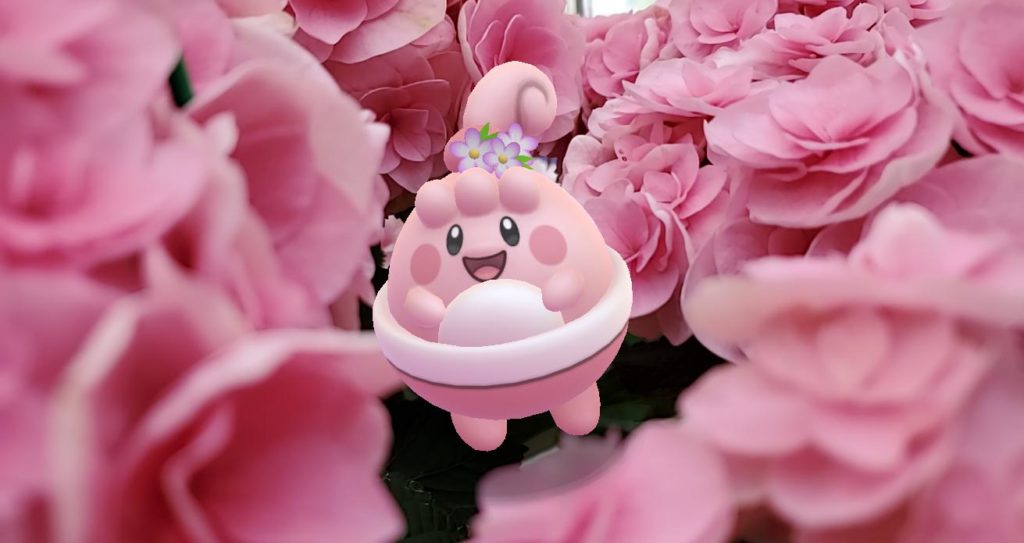 'Flowers are a proof for you special.'
'Colorful' by Will-O-wisp, Batroun, Lebanon.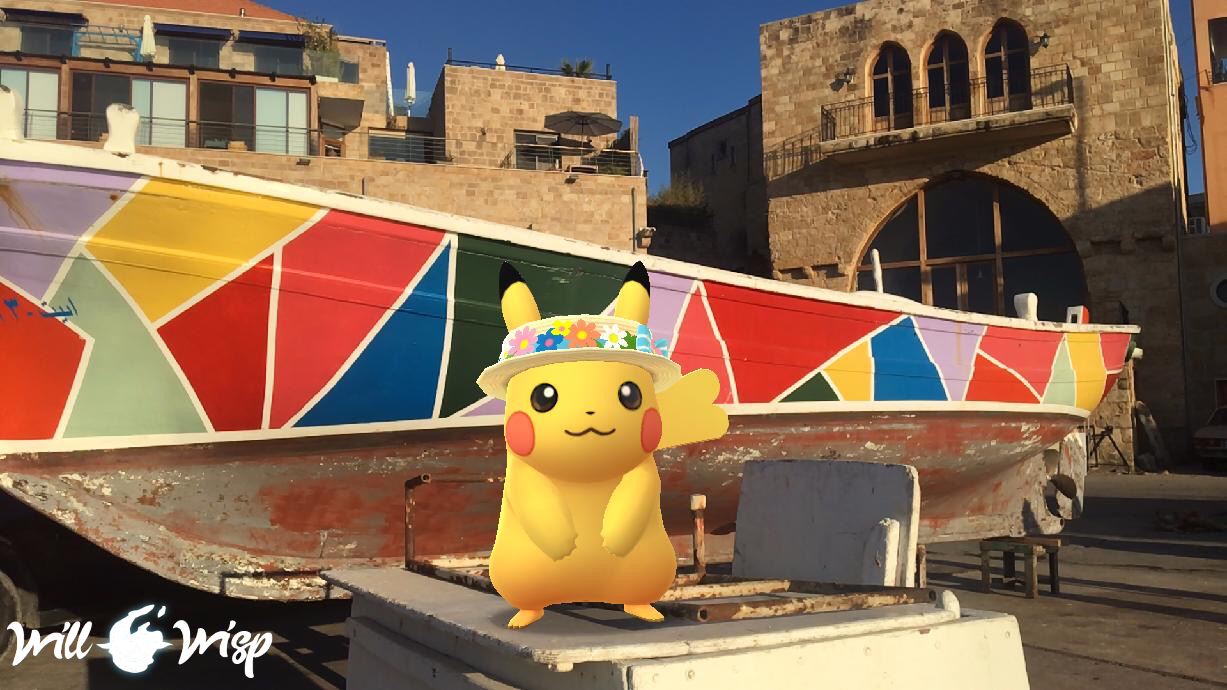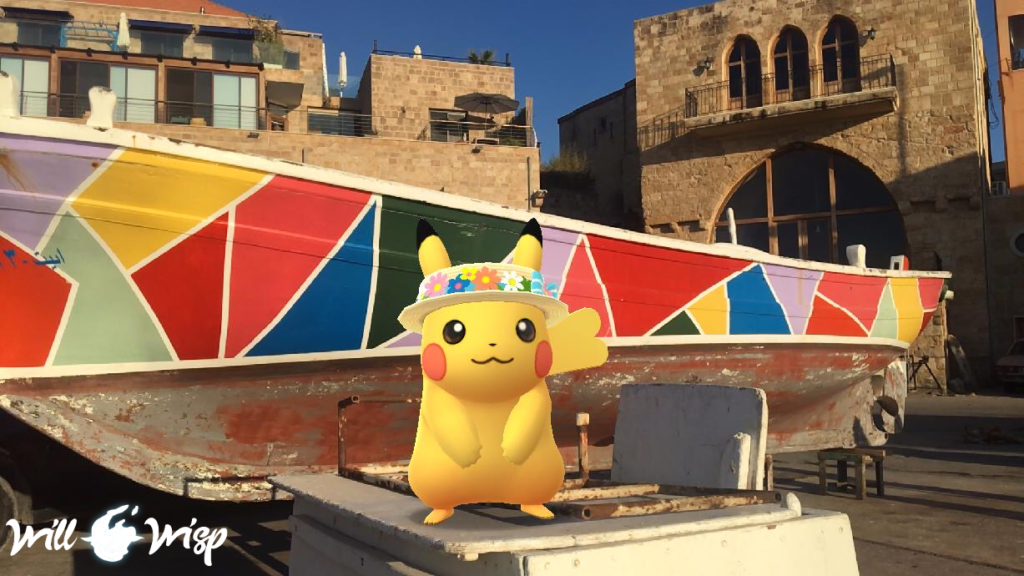 'Most boats you see in the old Batroun port are small, made out of wood and are used for fishing. They're also quite uniform in their colors, mostly being painted white which makes this one peculiar boat stand out with its radiant paint job. No wonder my Pikachu asked to be photographed next to it!'
Edited Images
The below AR images have been edited or filtered in some way.
'Sunshine After Rain' by Feresk, Cebu City, Cebu, Philippines.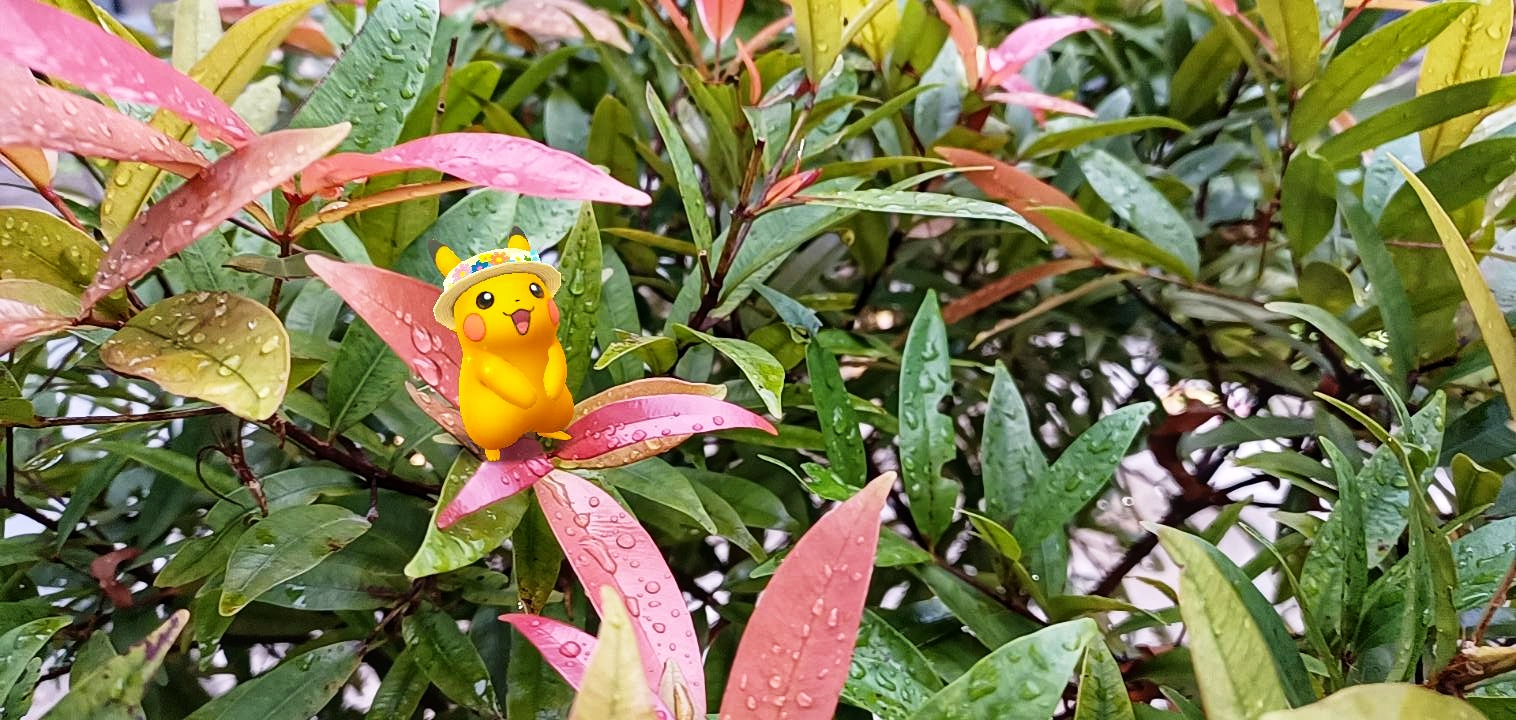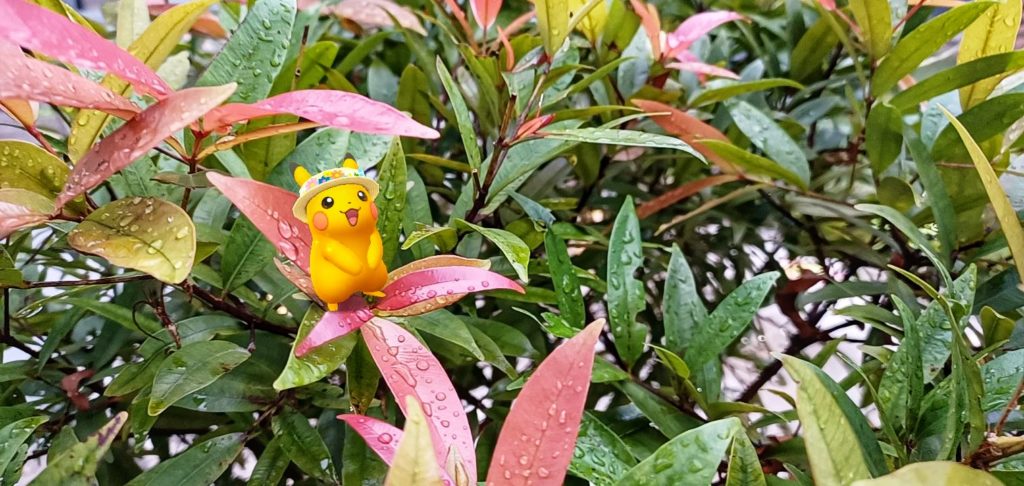 'Sometimes, blessings come through rain drops.'
By Charm2Sul, Bar Harbor, ME.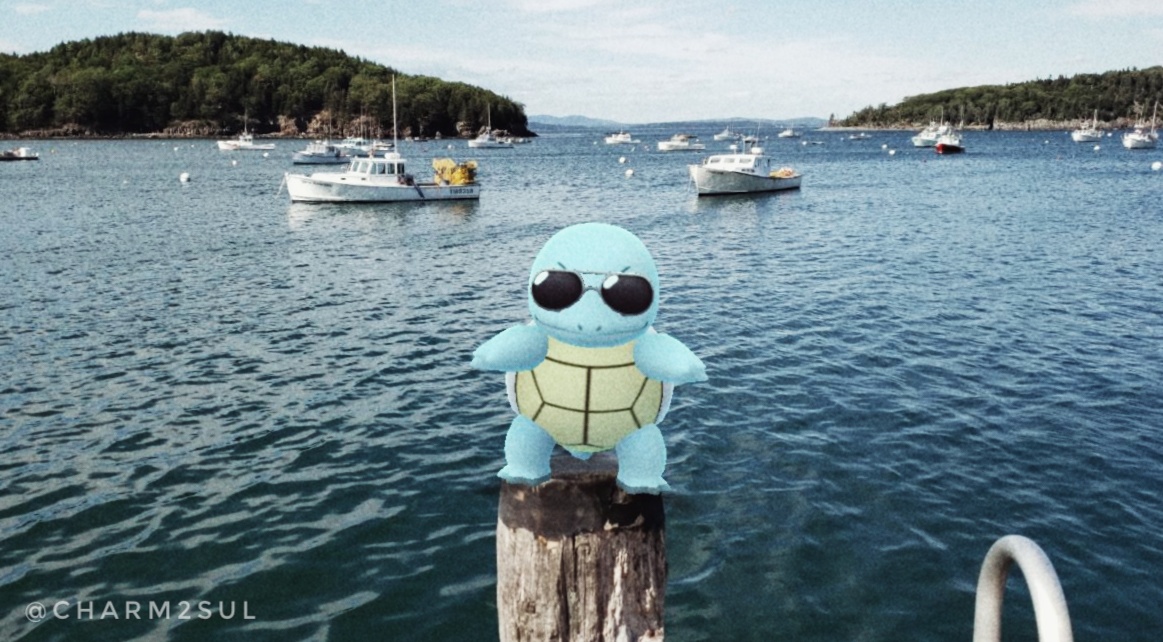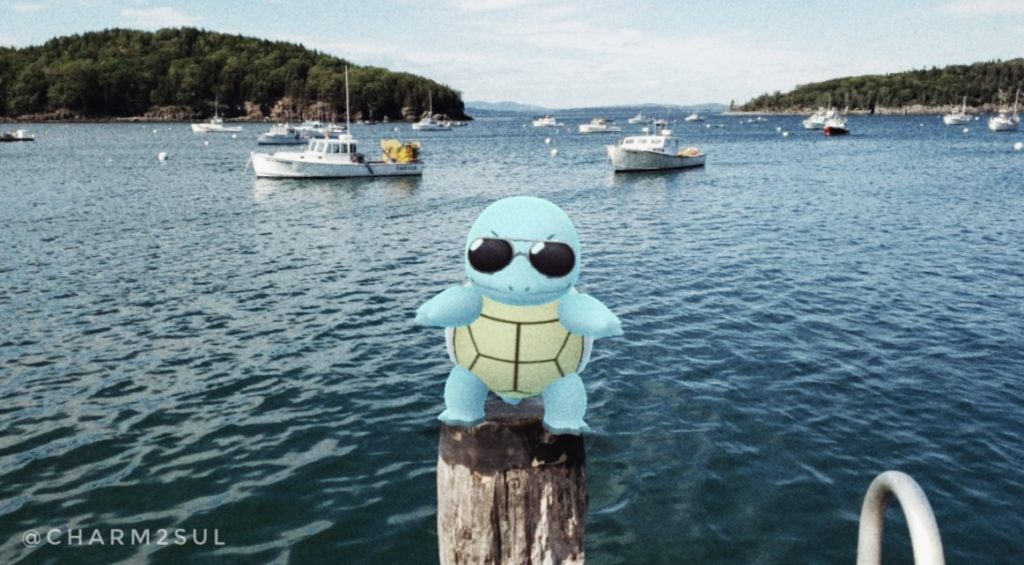 'Squirtle enjoying a sunny day!'
'Scary Places' by PokemonGoAround, São Paulo, Brasil.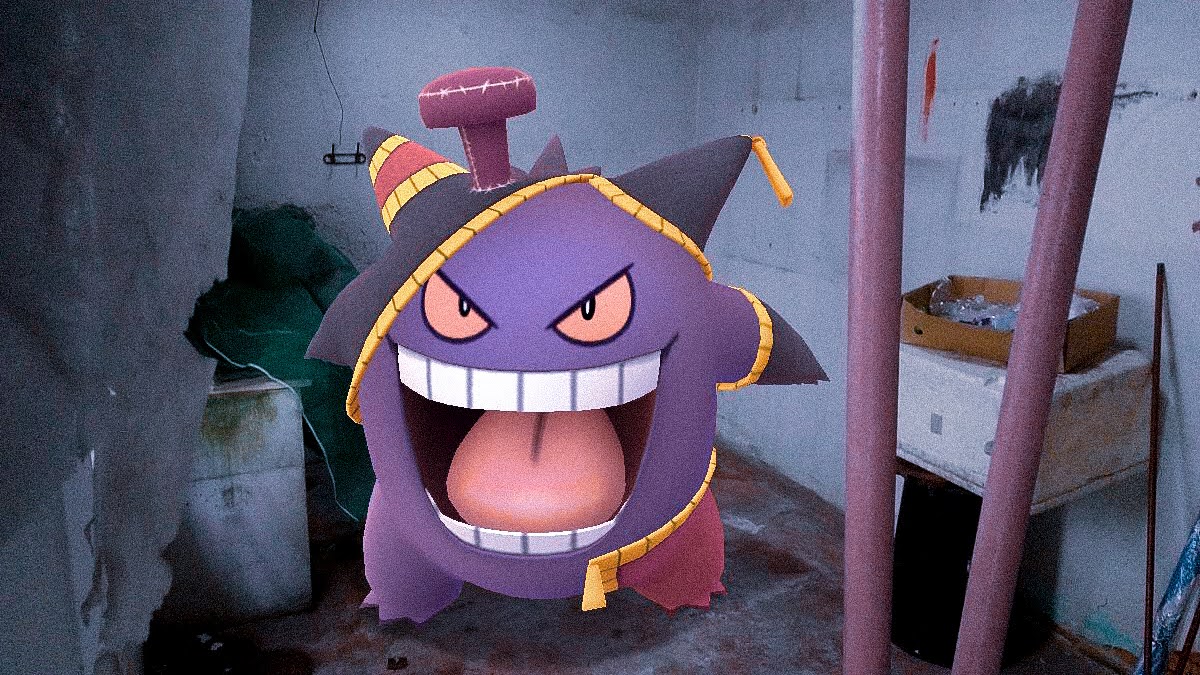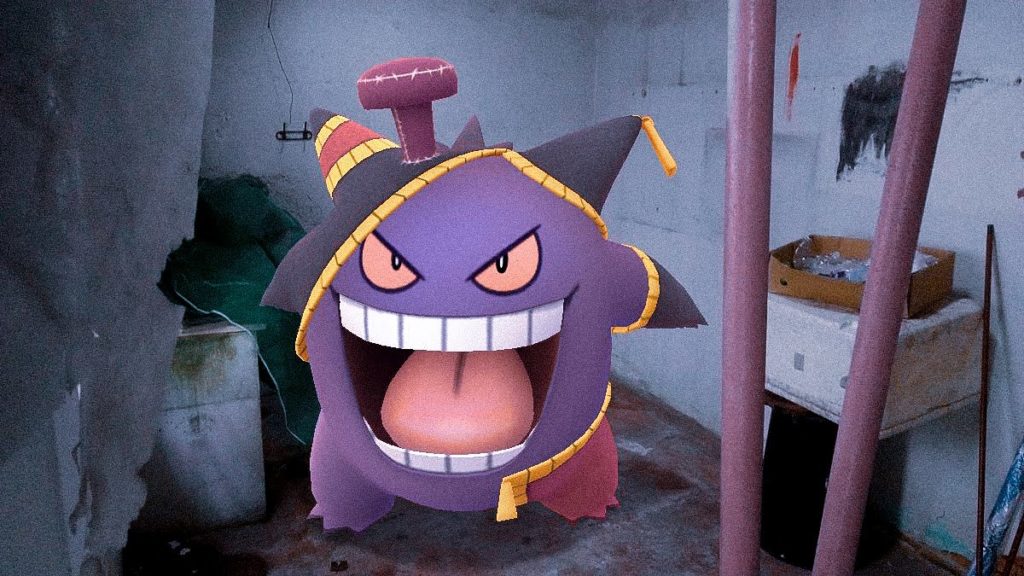 'Found this big boy creeping around in a scary and abandoned room '
'The break of day' by ElKhan32, Essex, UK.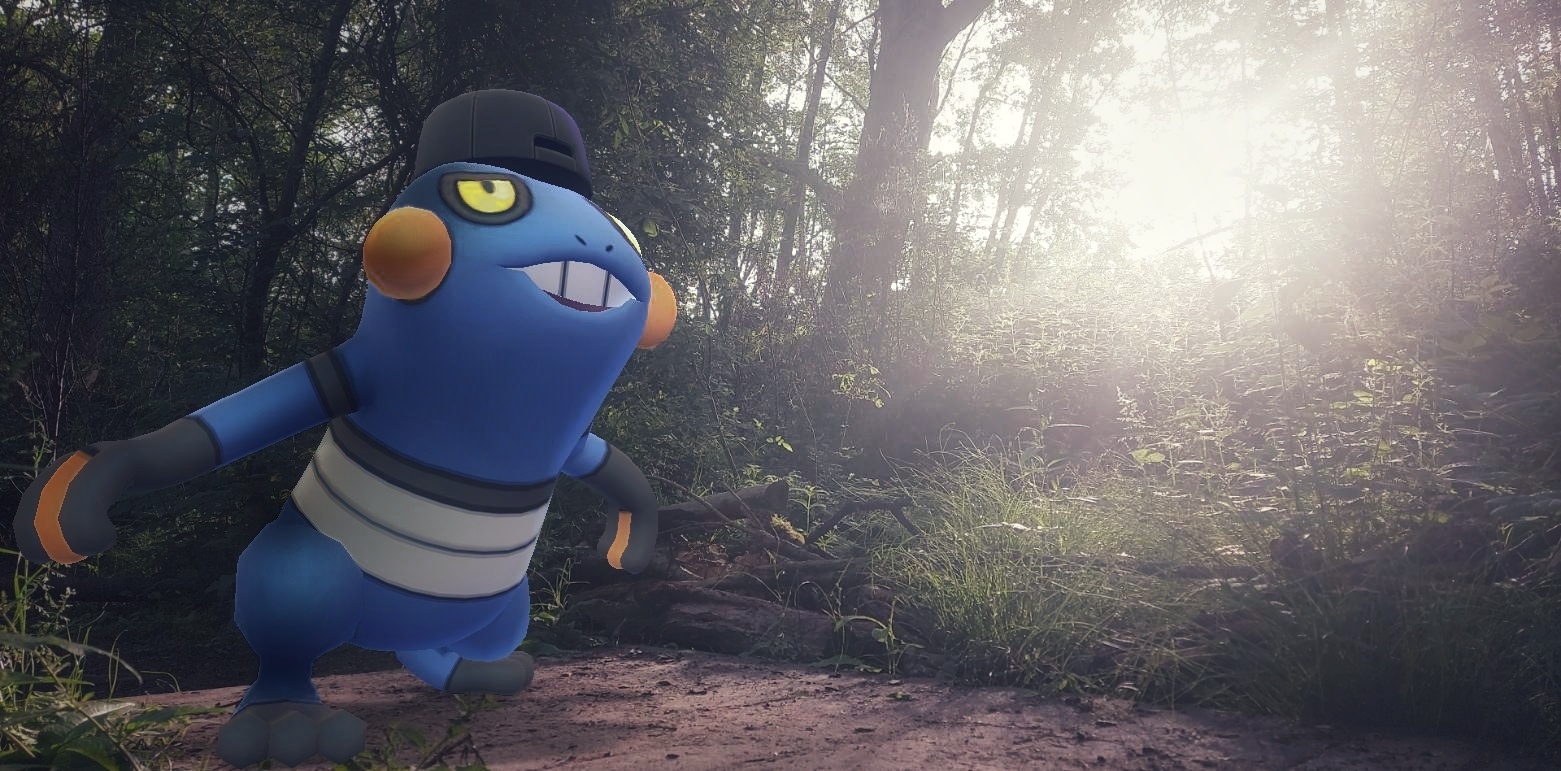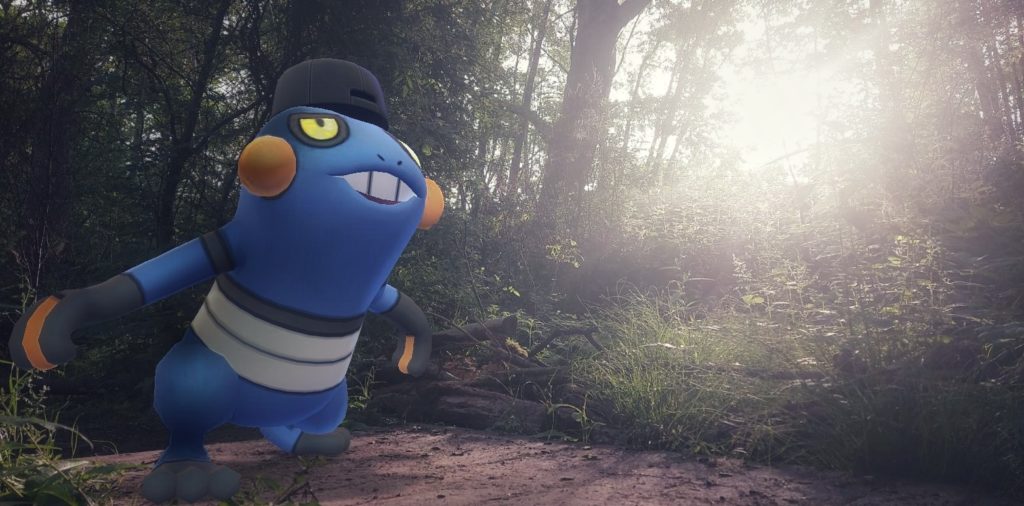 'This little frog stole my hat! A battle is about to begin!'
'Happy Snapping' by Mythical Lae Snaps, Ontario, Canada.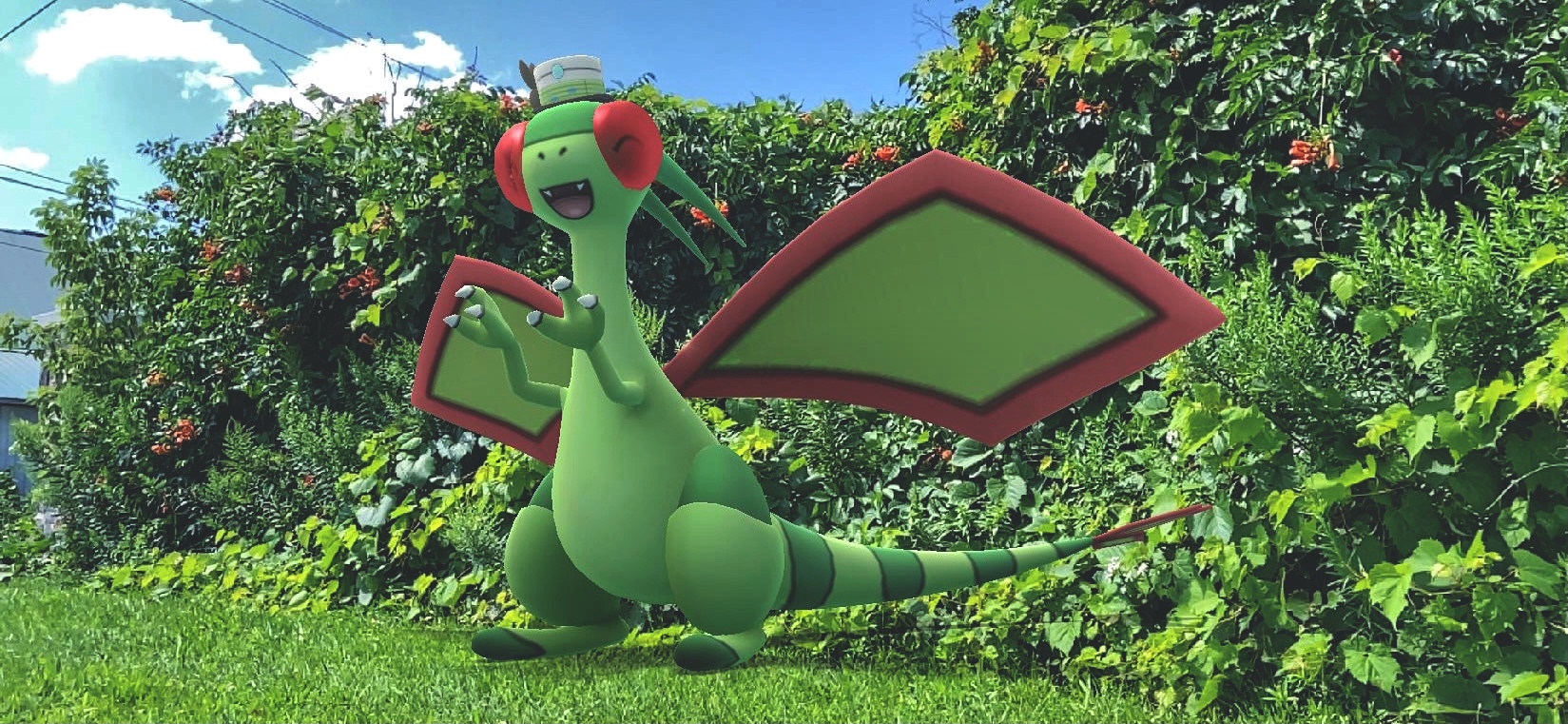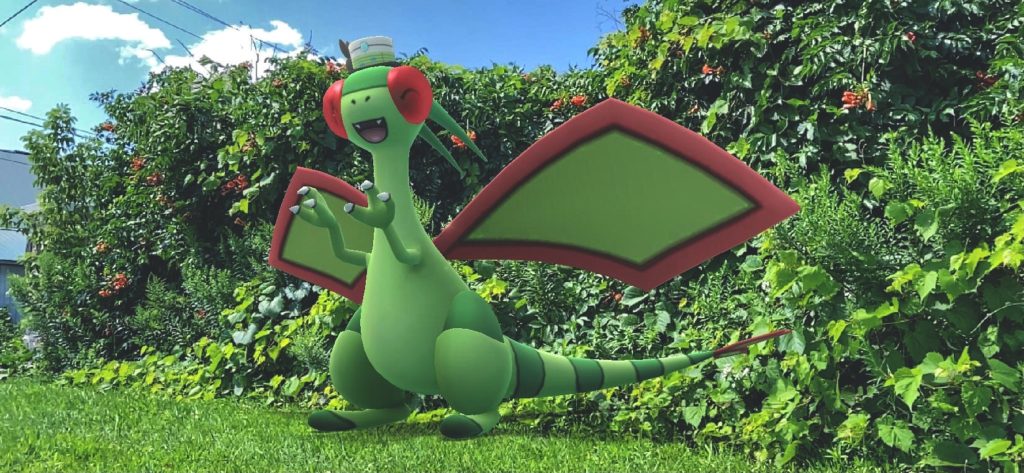 'Go fest is the happiest time of the year for Pokémon Go players! Caught this little guy in research and loved how happy they looked with their little cap. Absolutely makes them look like a train conductor and I would take that train in a heartbeat!'
'Guardian of the Garden' by Michaelalex246, Barbados.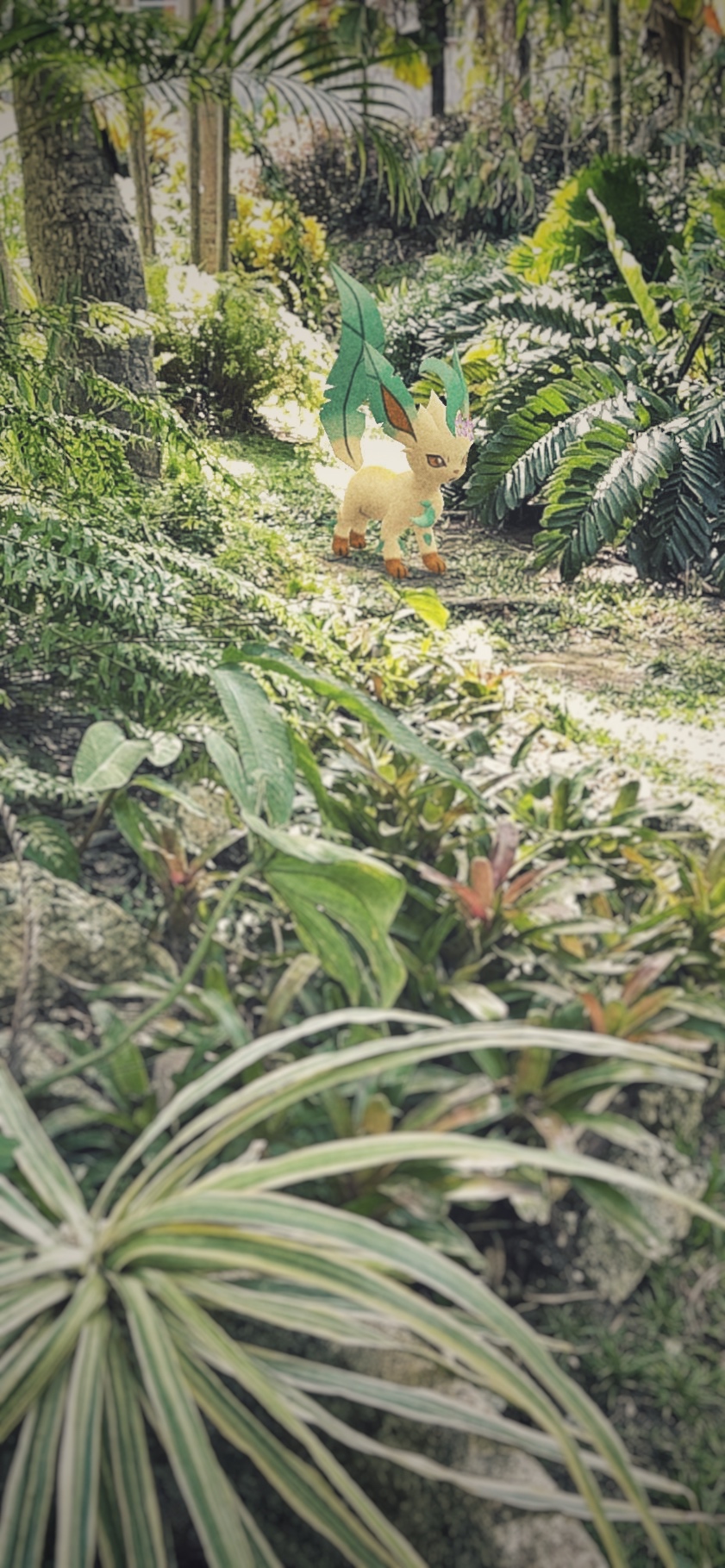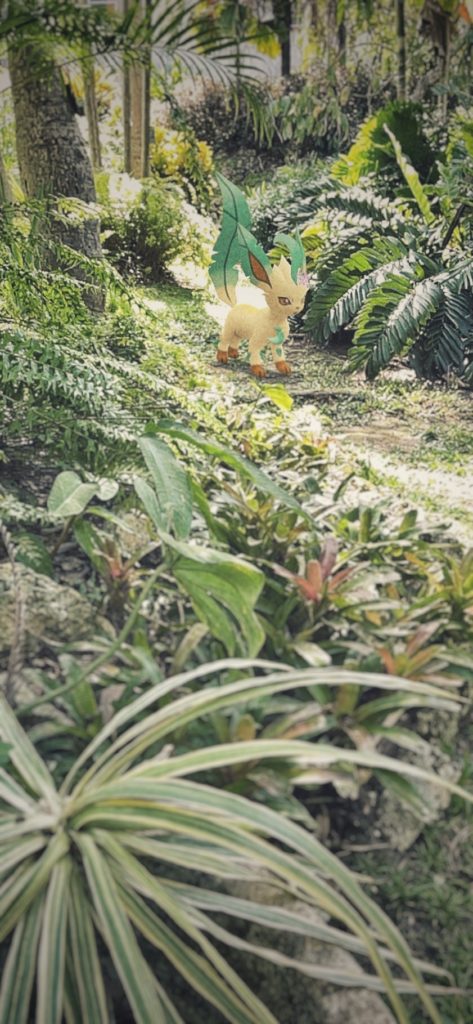 'Every year a Leafeon is chosen to be the Guardian of the Garden. This Leafeon is bestowed the flower crown by the Sacred Shiny Bellosom, the keeper of the garden. The Leafeon chosen to be the Guardian protects it from invaders and pests so that it may continue to flourish and provide shelter for all who reside there.'
'He comes forth' by ElKhan32, Essex, UK.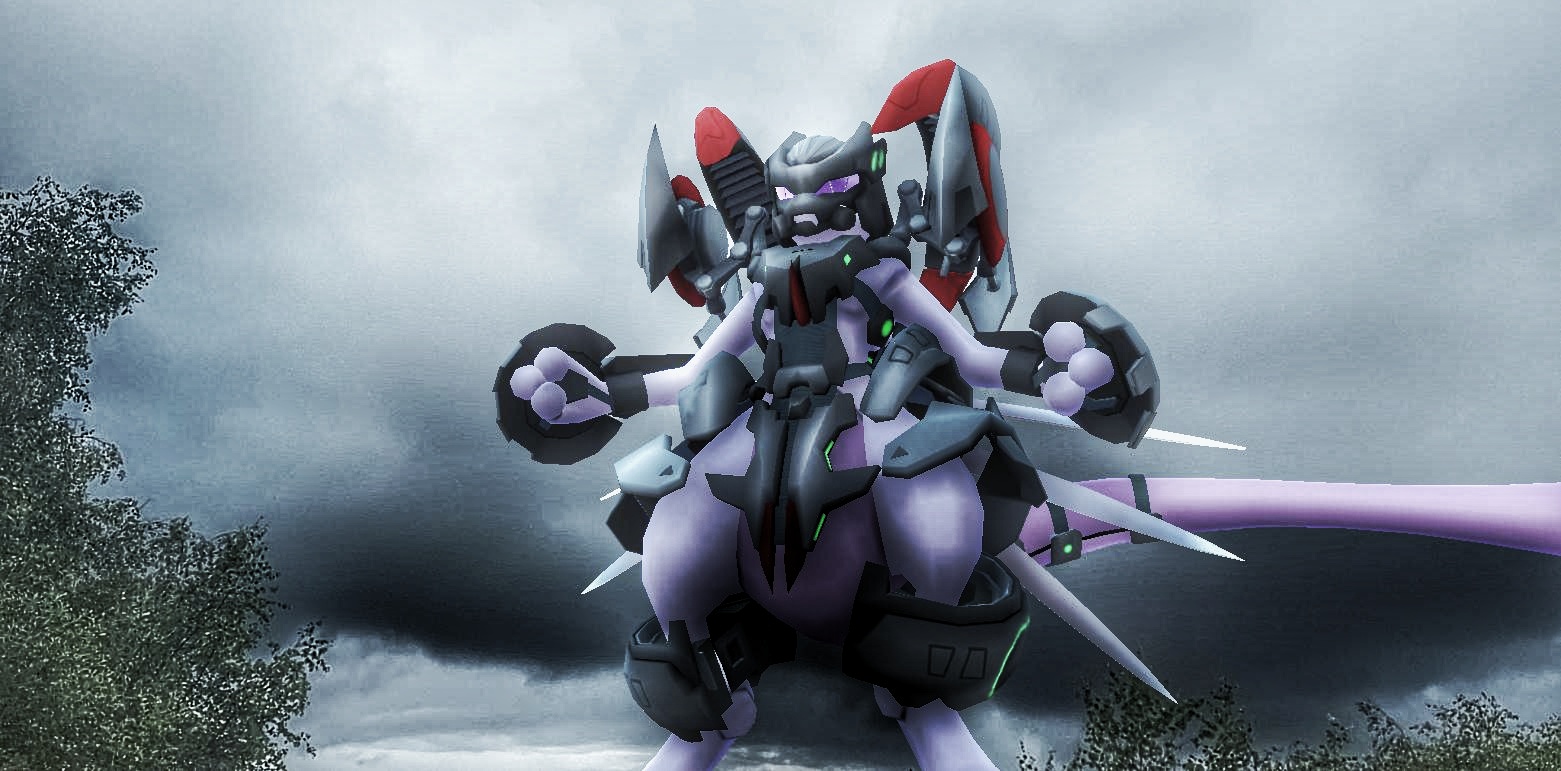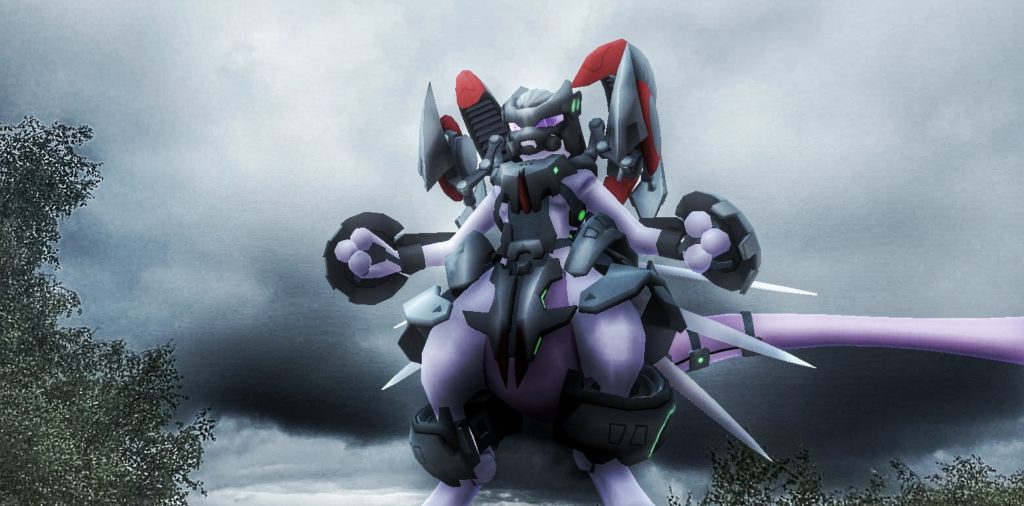 'His rose from the ground, looking down on all below, and he felt. Pity.'
'Fierce' by Feresk, Cebu City, Cebu, Philippines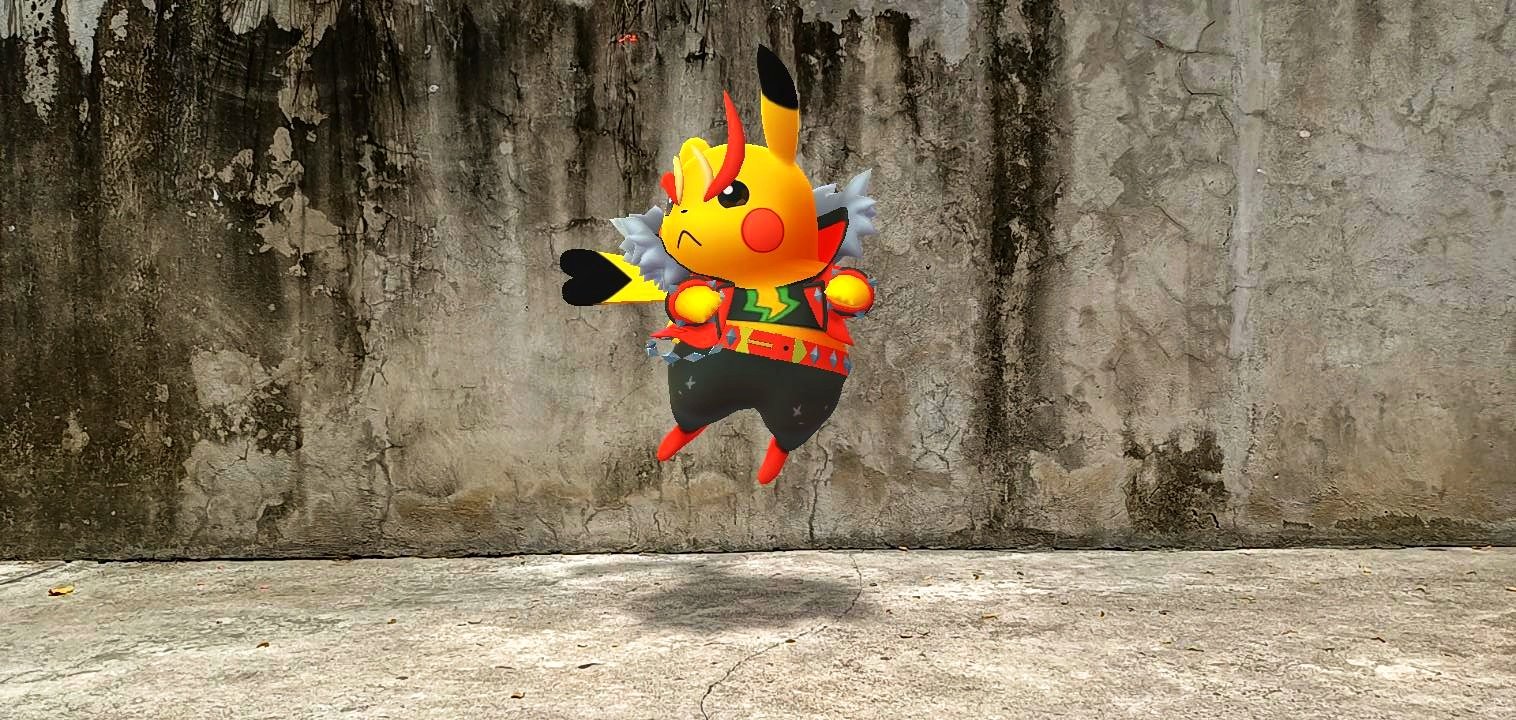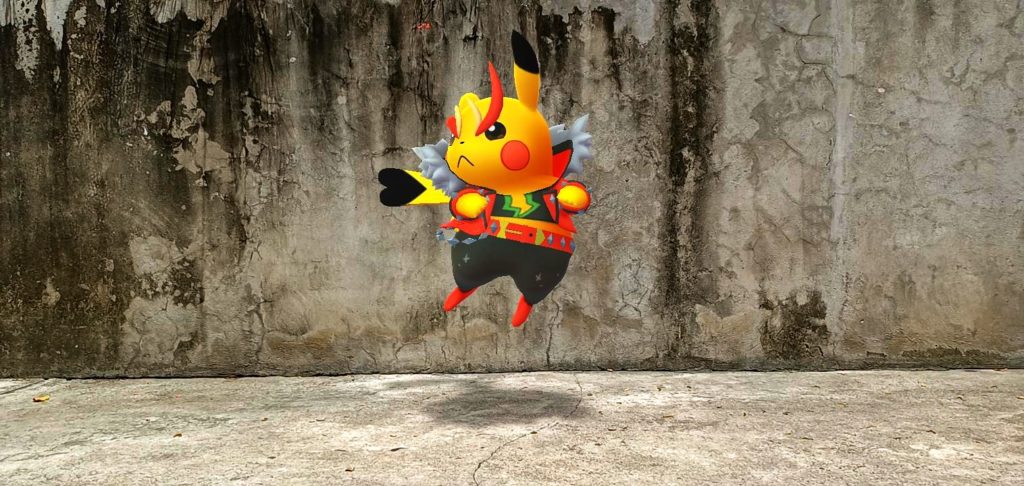 'We did a mini photoshoot and I asked her to pose. This was our first take.'
'Love and Light' by TheBoyNamedAir, Quezon City, Philippines.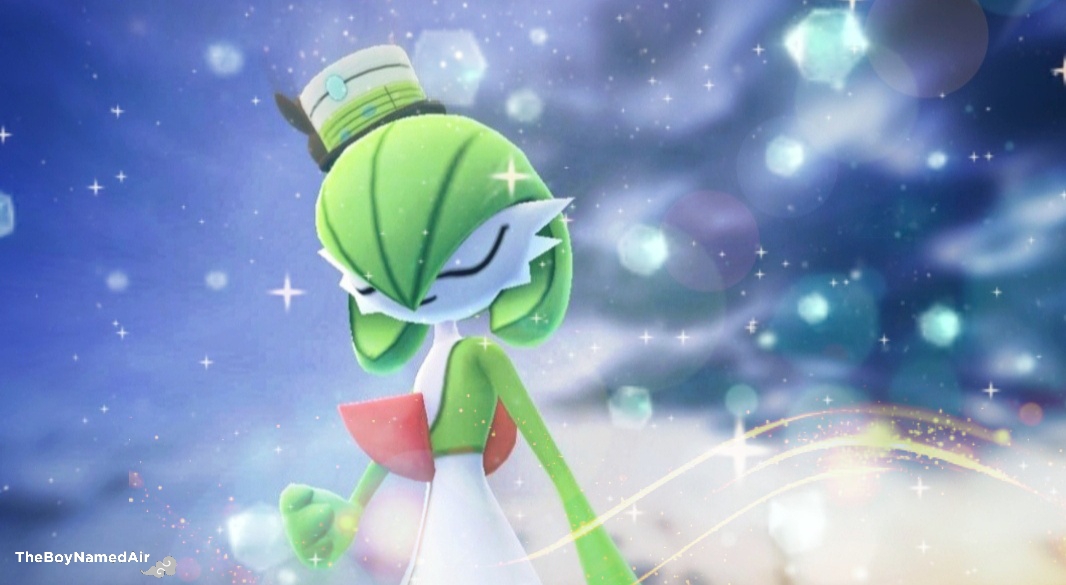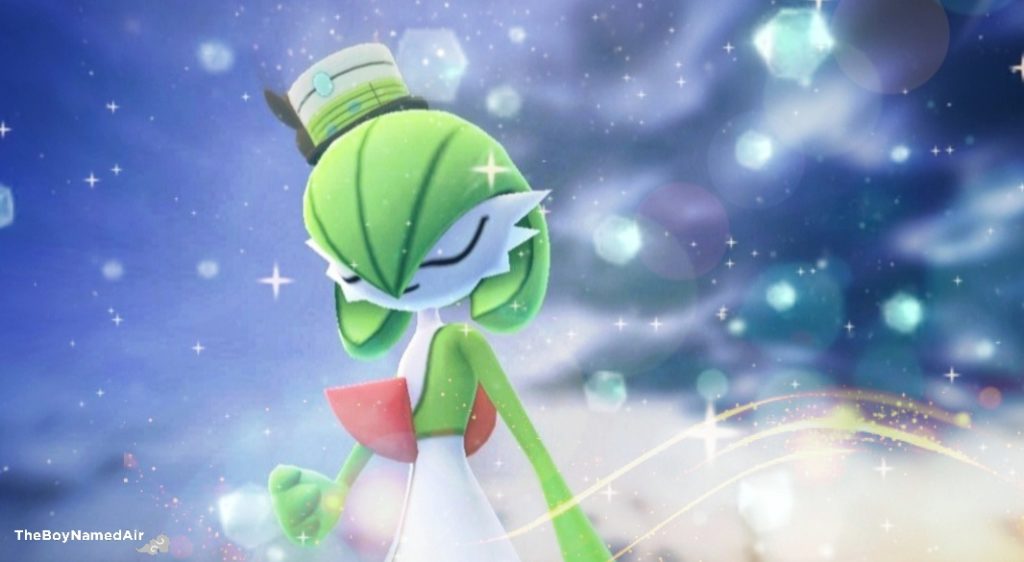 '"Where there is darkness, let there be light." This fairy princess is ready to charm you with her dazzling gleam! Dragons and creatures of the dark, beware!'
'Boo' by PokemonGoAround, São Paulo, Brasil.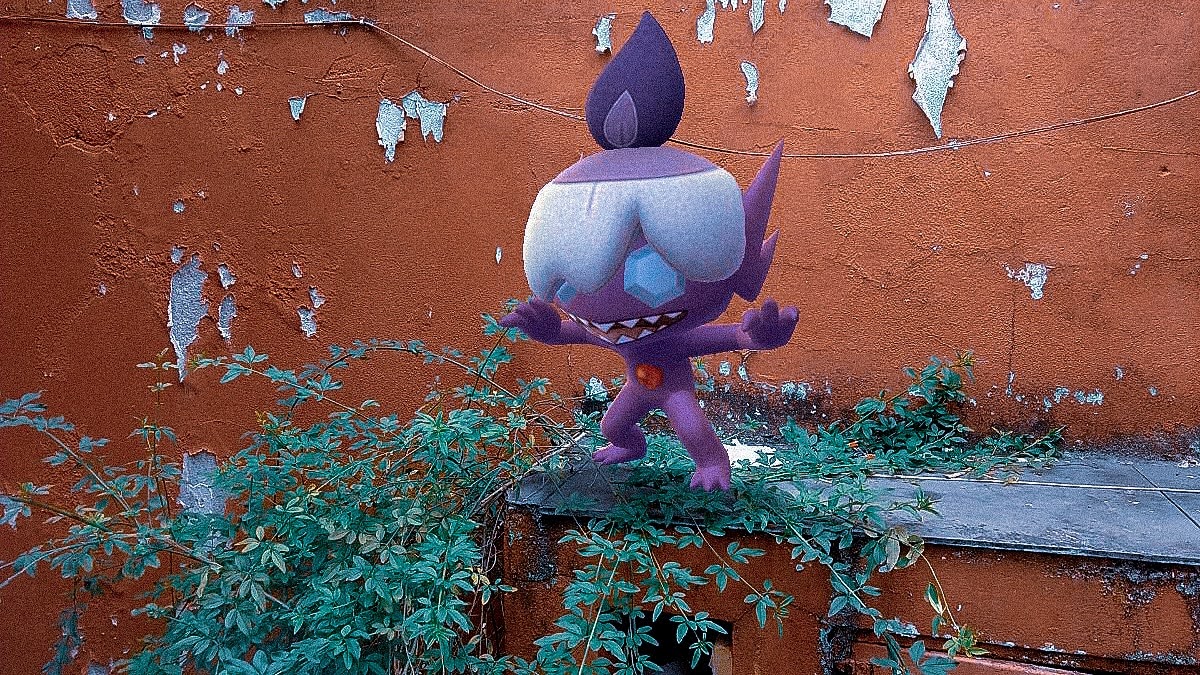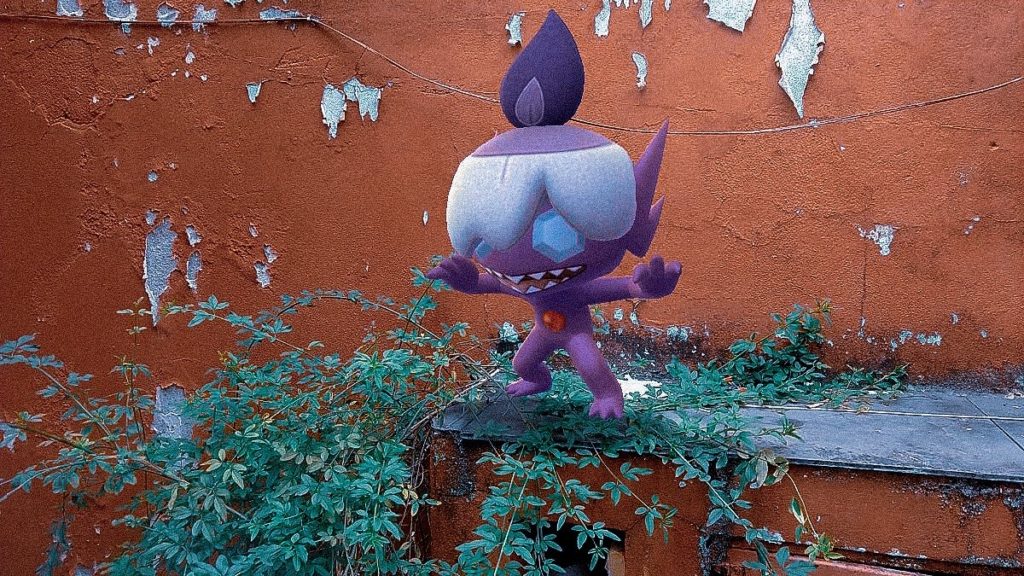 'A wild Sableye trying to scare me'
'Sparkle Hat Bipedal' by ANK79, Kankaria, Ahmedabad, Gujarat, India.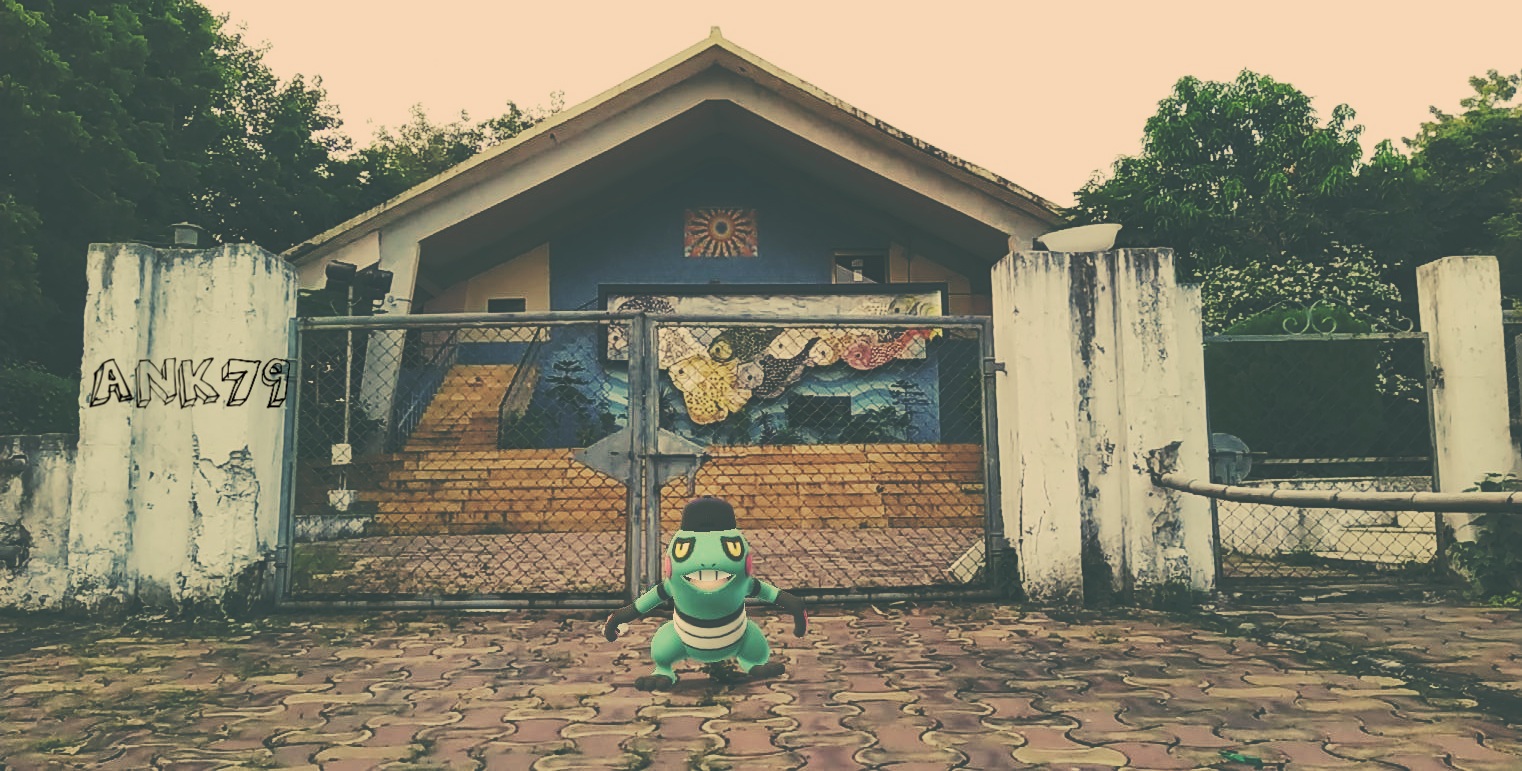 'During my morning walk, this shiny hat frog came out from Aquarium and calling me yo visit this place once with him! Should I go with him?'
'A Dark Path' by Feresk, Cebu City, Cebu, Philippines.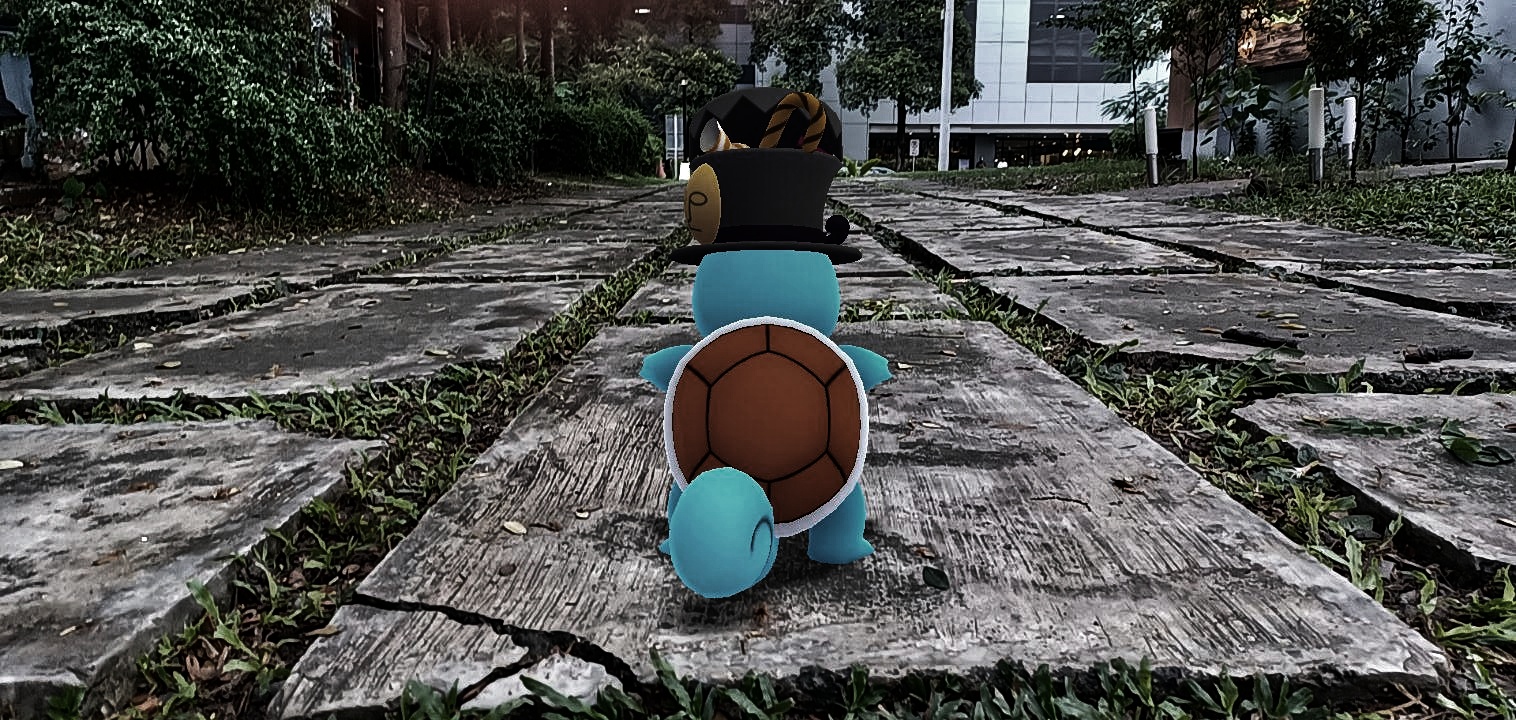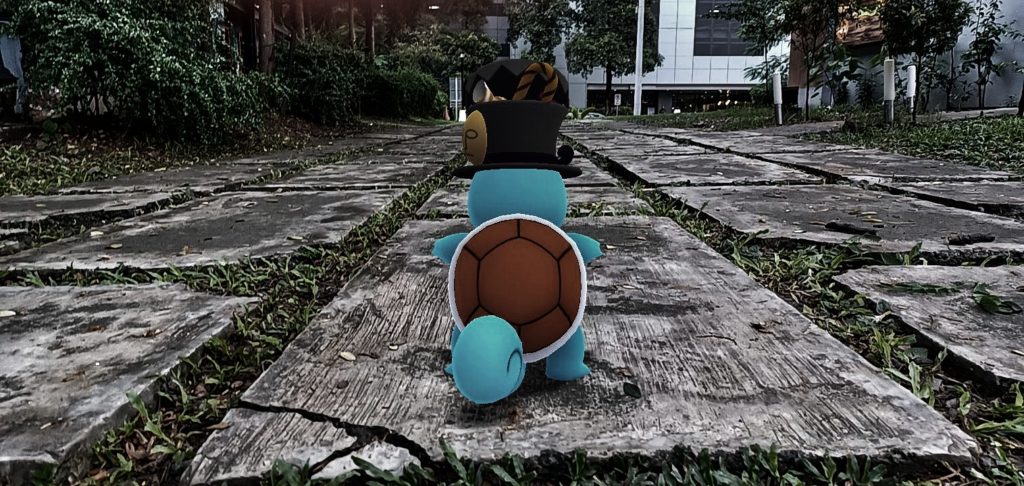 'Looks like my Squirtle has friends on the other side.'
'Did it rain?' by MintARPhoto, Osaka, Japan.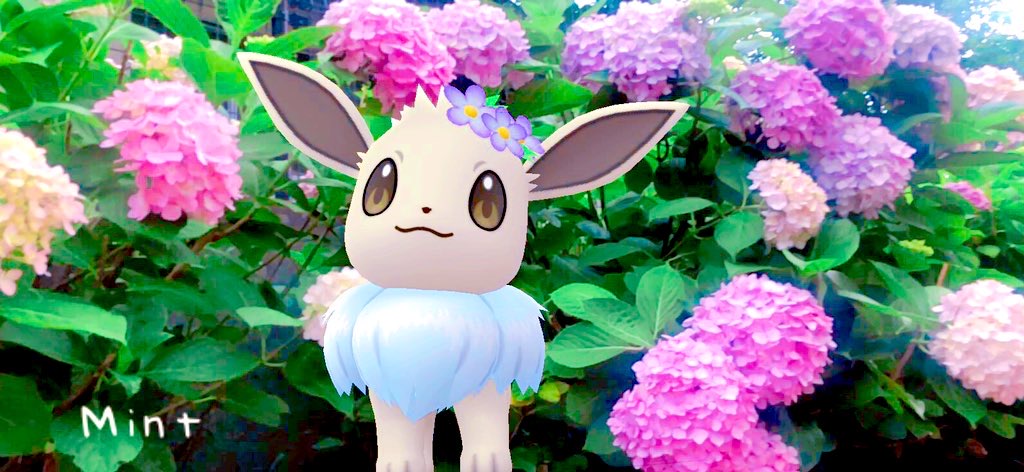 'I took the image of a scene where Eevee took shelter from the rain where the hydrangea bloomed and looked up at the sky to see if it rained.'
AR Masters
The below images are taken by our AR Masters.
'Catch me if you can' by Ash Ketzchup, Spain.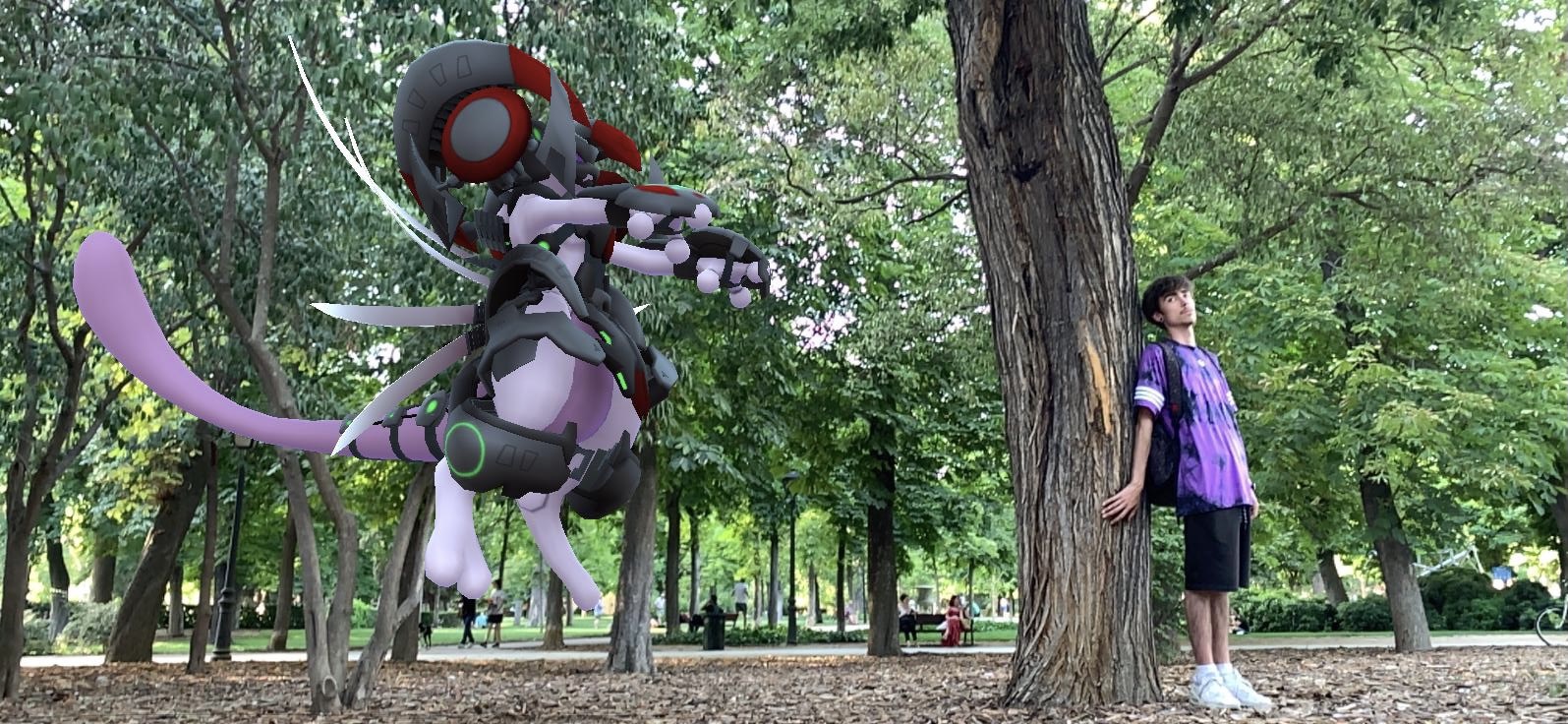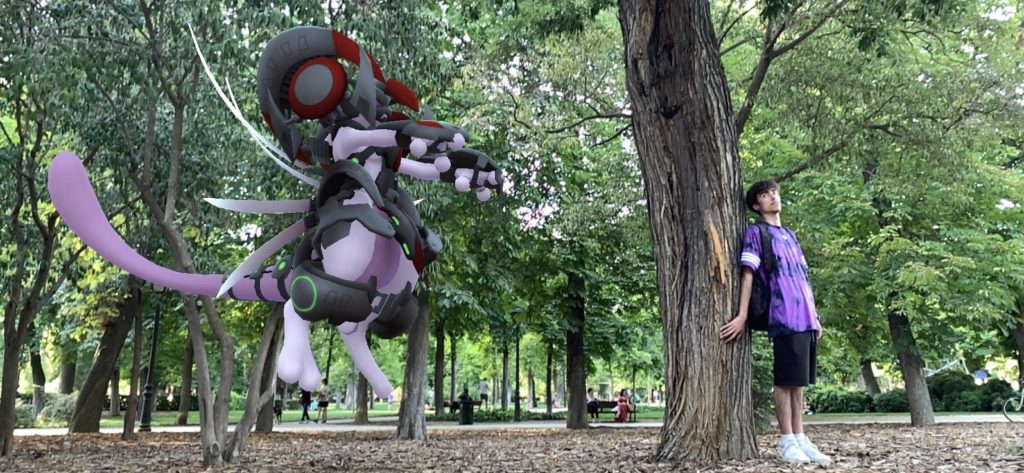 'Costume Pokémon? Armored Mewtwo! If that isn't a worthy costume! Took this photo in Spain featuring a friend I met when traveling!'
'Healing Glow' by kittypokemonsalot, Grimsby, UK.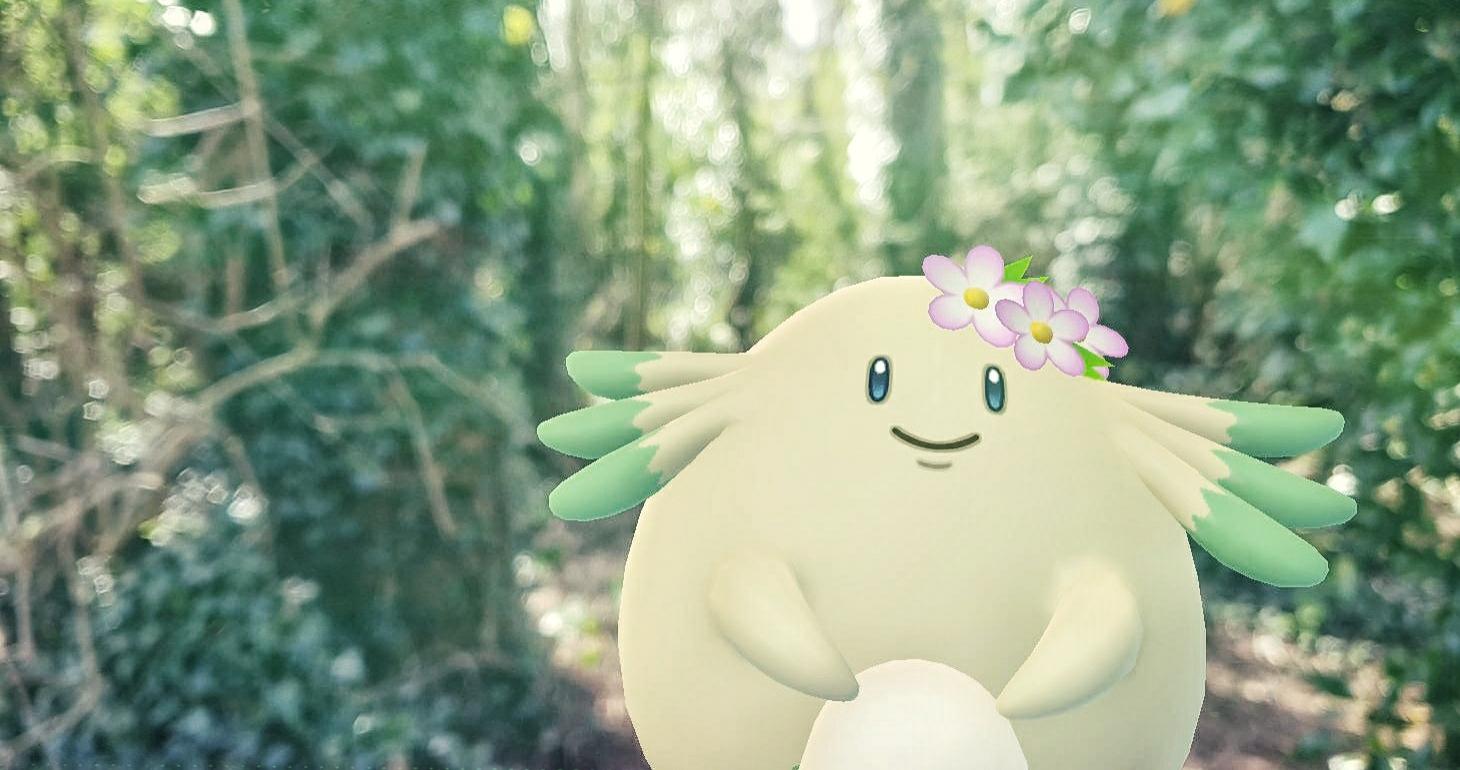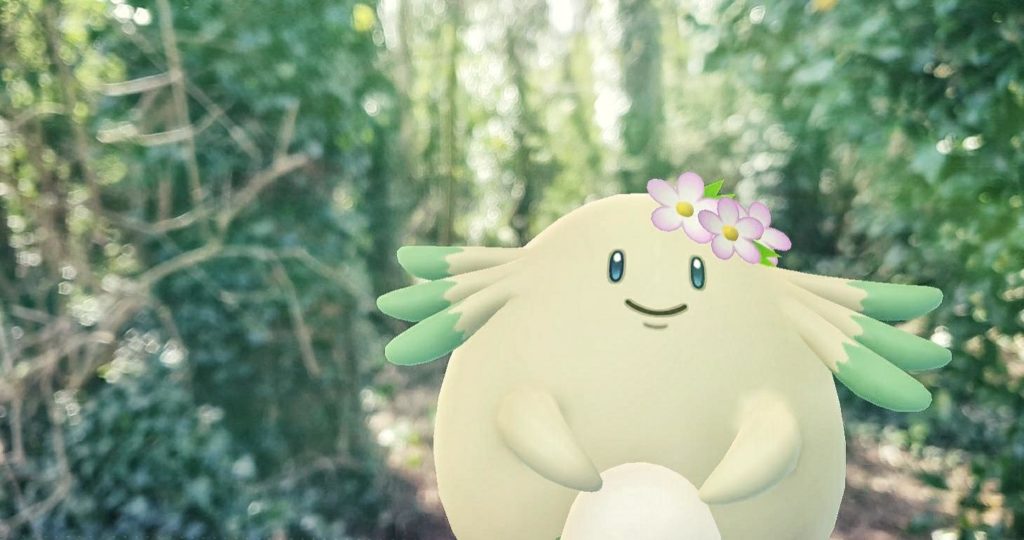 'This was taken using the 'Bokehmon' technique. Shiny Chansey is such a fun colour, and with the addition of the flower crown they are even cuter.'
Next Submission Theme
For our next AR feature, we want to see your Pokémon out in nature! Whether you share with us your desert types on the beach, water types in the river, or grass types in the forest, we want to see your Pokémon in nature environments. Please be mindful of your local Covid 19 guidelines and laws, and please don't put yourself at risk in order to take photos. If you can't get out of the city, why not try out the Tiny Pokémon technique and utilise the smaller green spaces you can safely access.
Submit by September 25th to be considered for the next article here. Full rules at the link.