This month we asked our incredible AR community to submit their favourite Green themed images. There are so many Pokémon that are green, or have amazing green shinies, so we couldn't wait to see what everyone came up with.
Unedited Images
The below AR images have not been edited in any way.
'Happy Skiploom' by Rhanique, Leeuwarden, The Netherlands.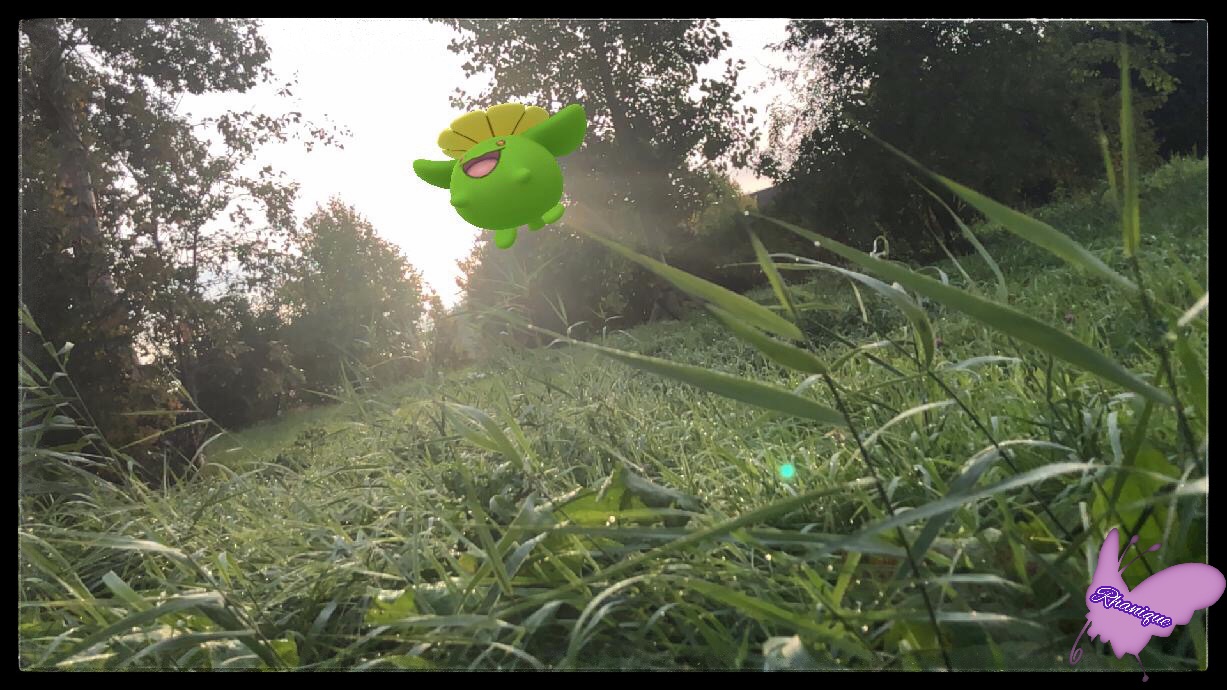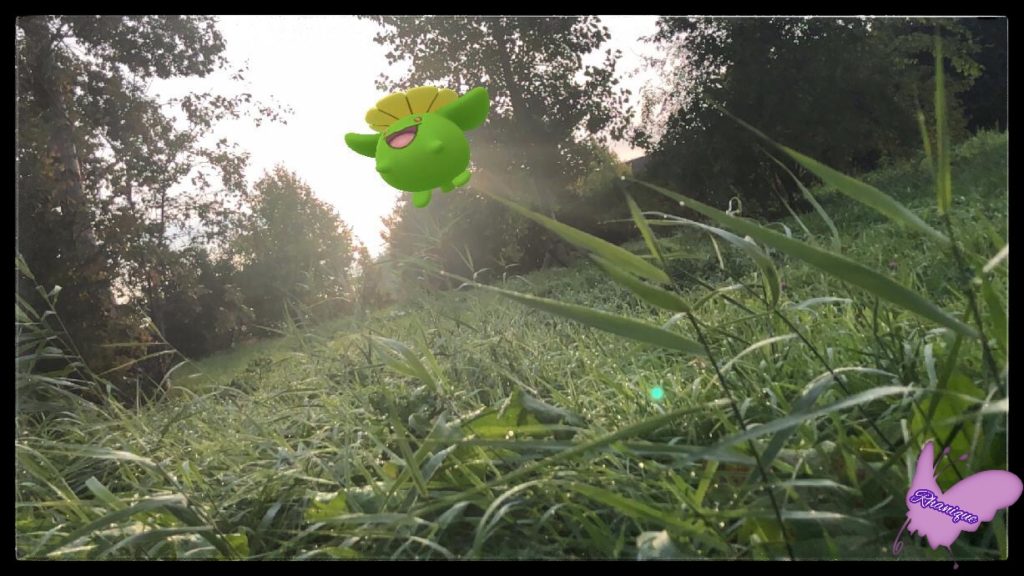 'On a lazy Sunday afternoon I came across this happy Skiploom. Just seeing it smile made feel so happy… I had to capture the moment!'
'Camouflage' by Lorocasti, Bogota, Colombia.
'Caterpie hasn't started feeding from the leaves. It's green color helps him camouflage from near flying Pokémon. When it's safe for sure, it's gonna be a green feast! '
By Charm2Sul, Acadia National Park, Maine, USA.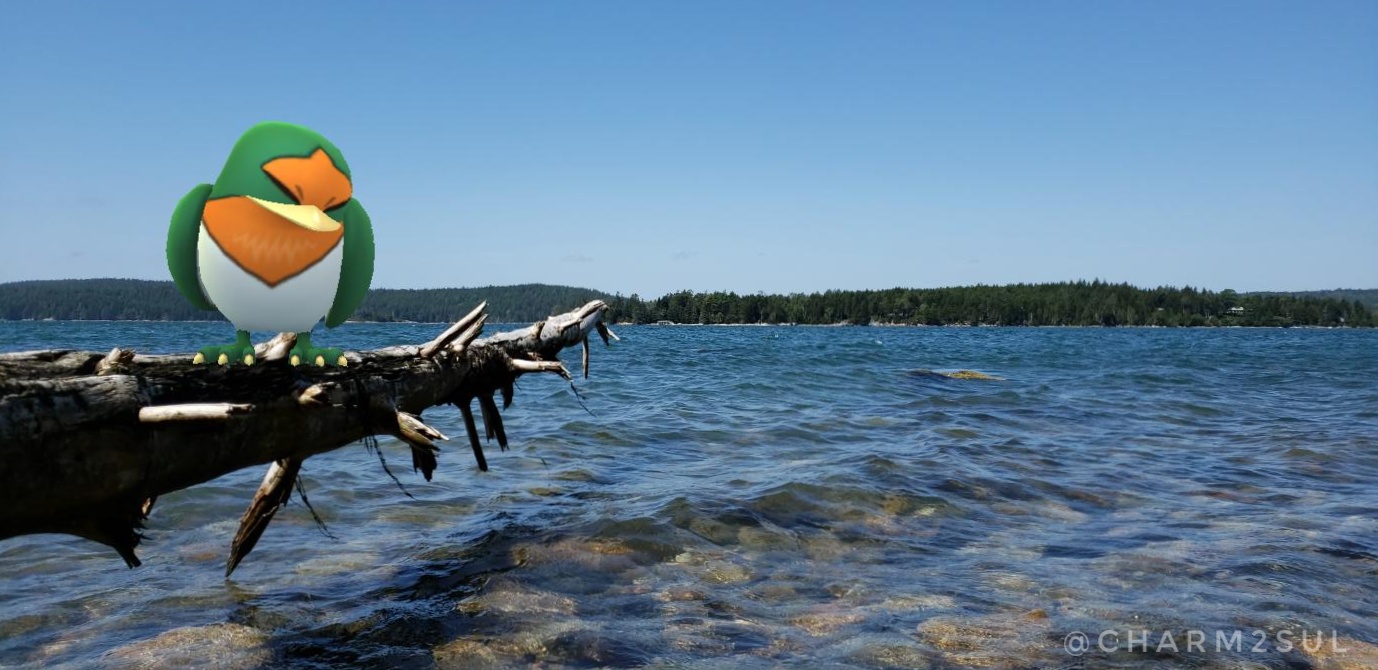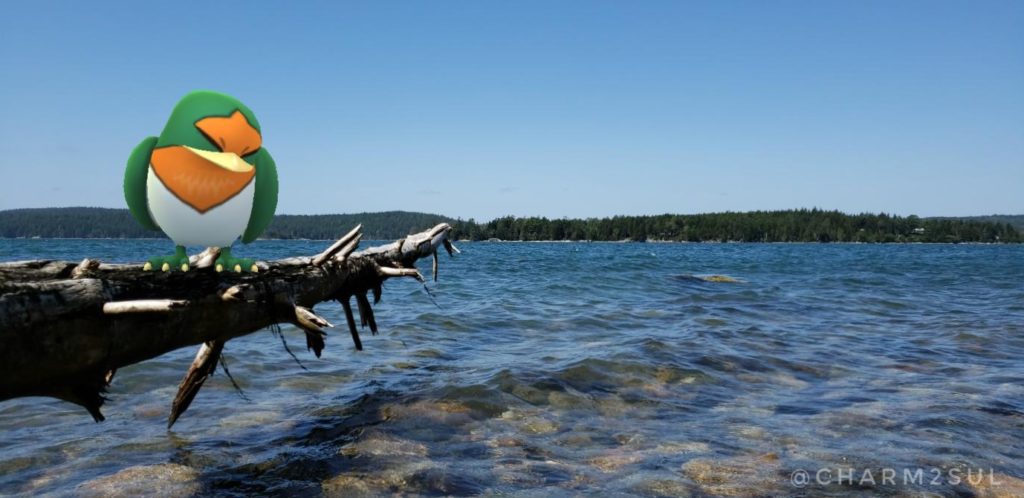 'Taillow's peaceful nap'
'Present Progressive' by ACE(艾斯), Tokyo, Japan.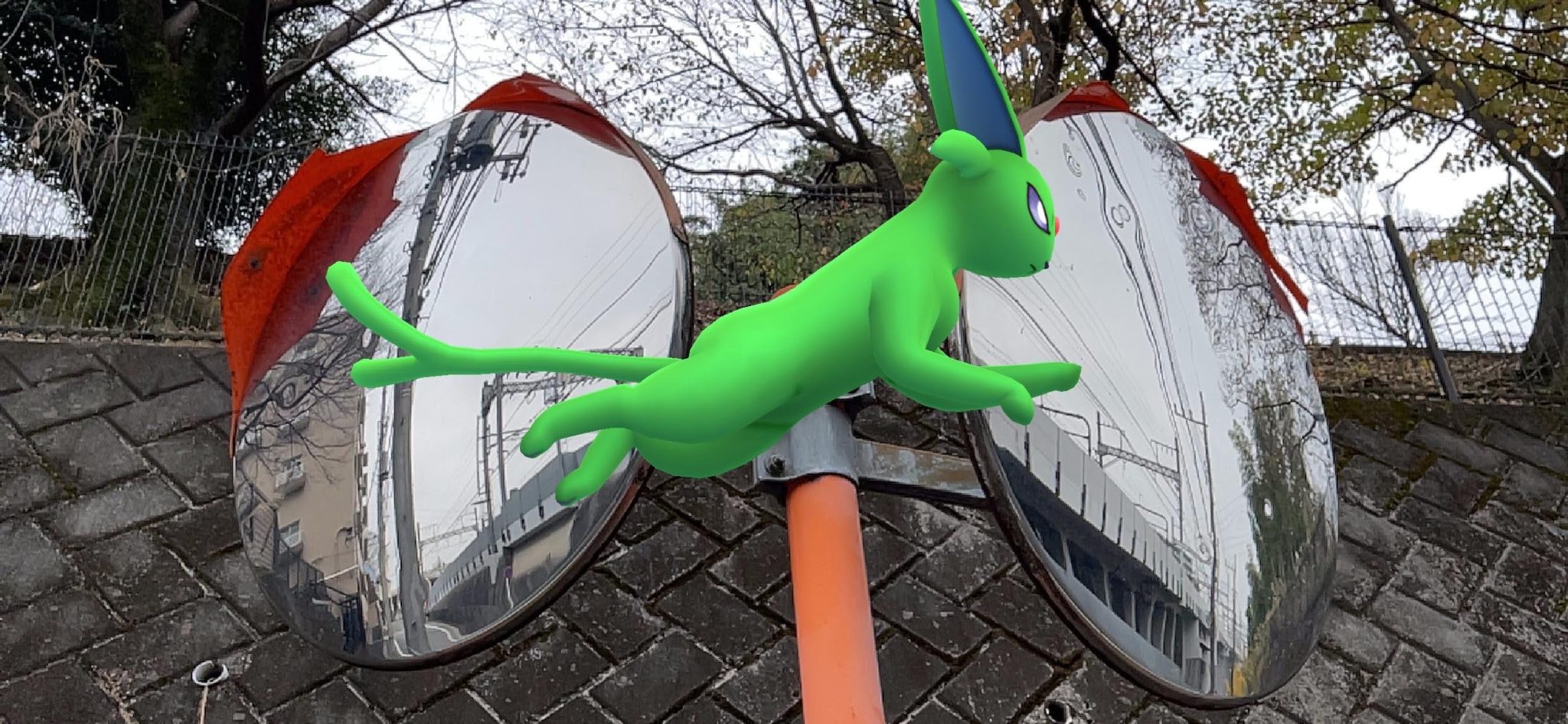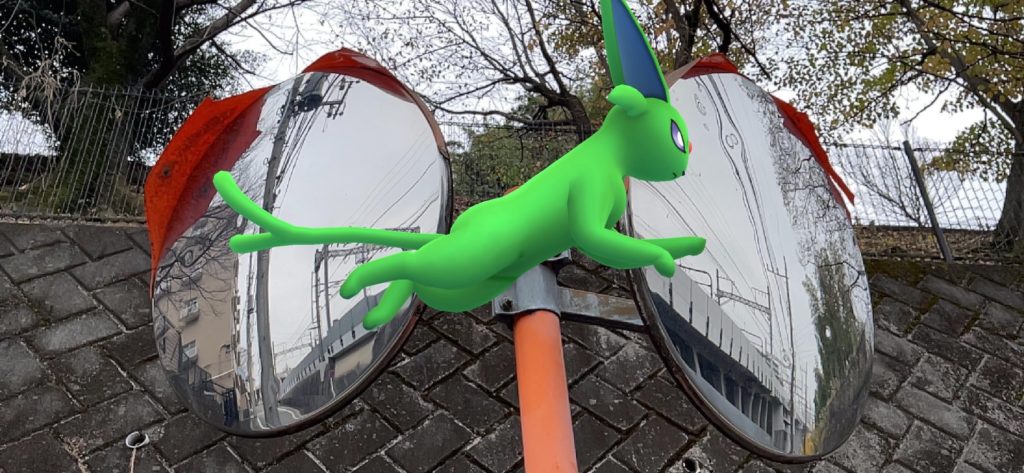 'Make a big leap into the future'
'Wild chestnut' by CharlieNebulus, Cabeço de Vide,Portalegre, Portugal.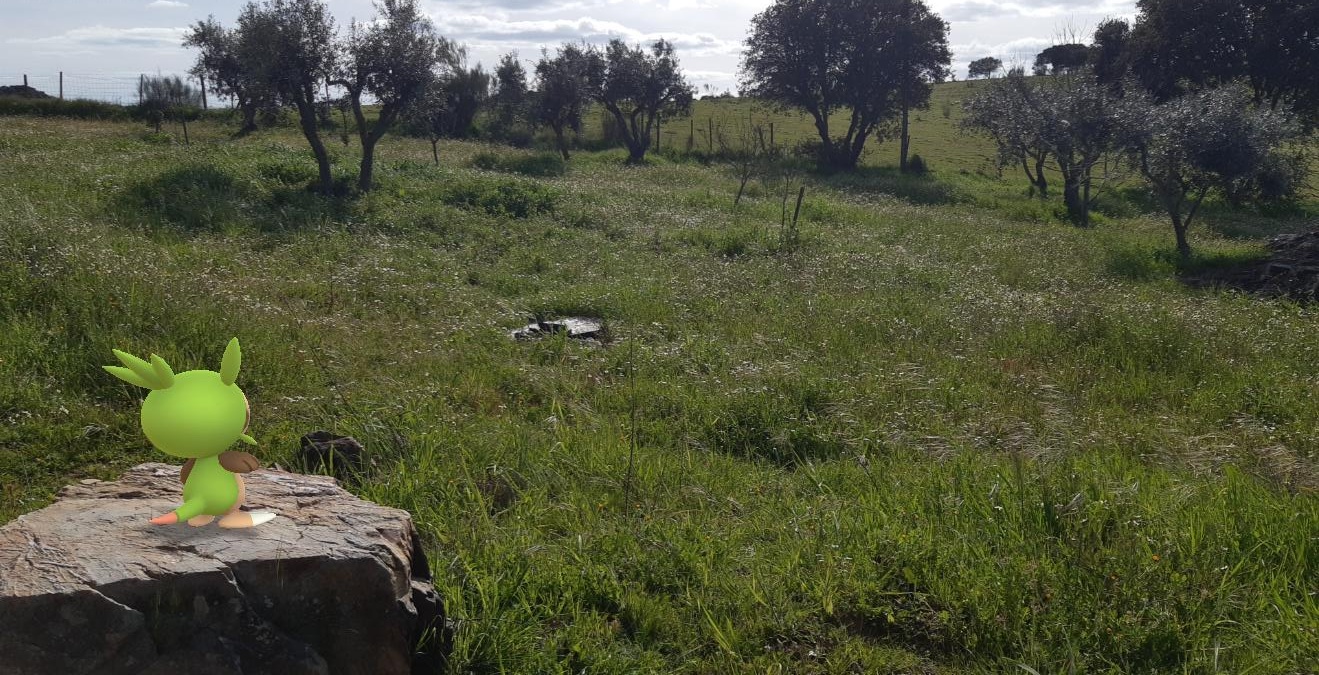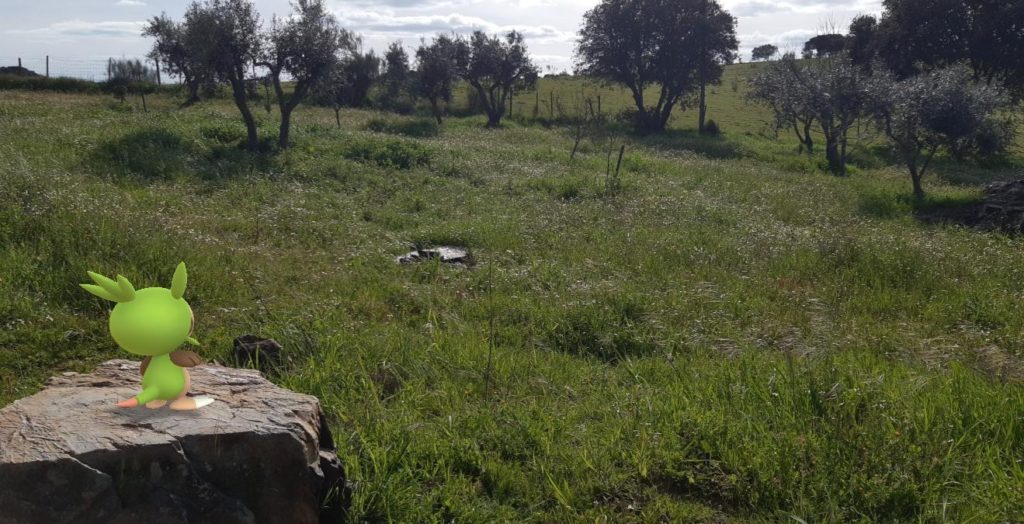 'An all green field … big space … happiness.'
'あらわれし者‥' by ずんだオレ, 川沿い.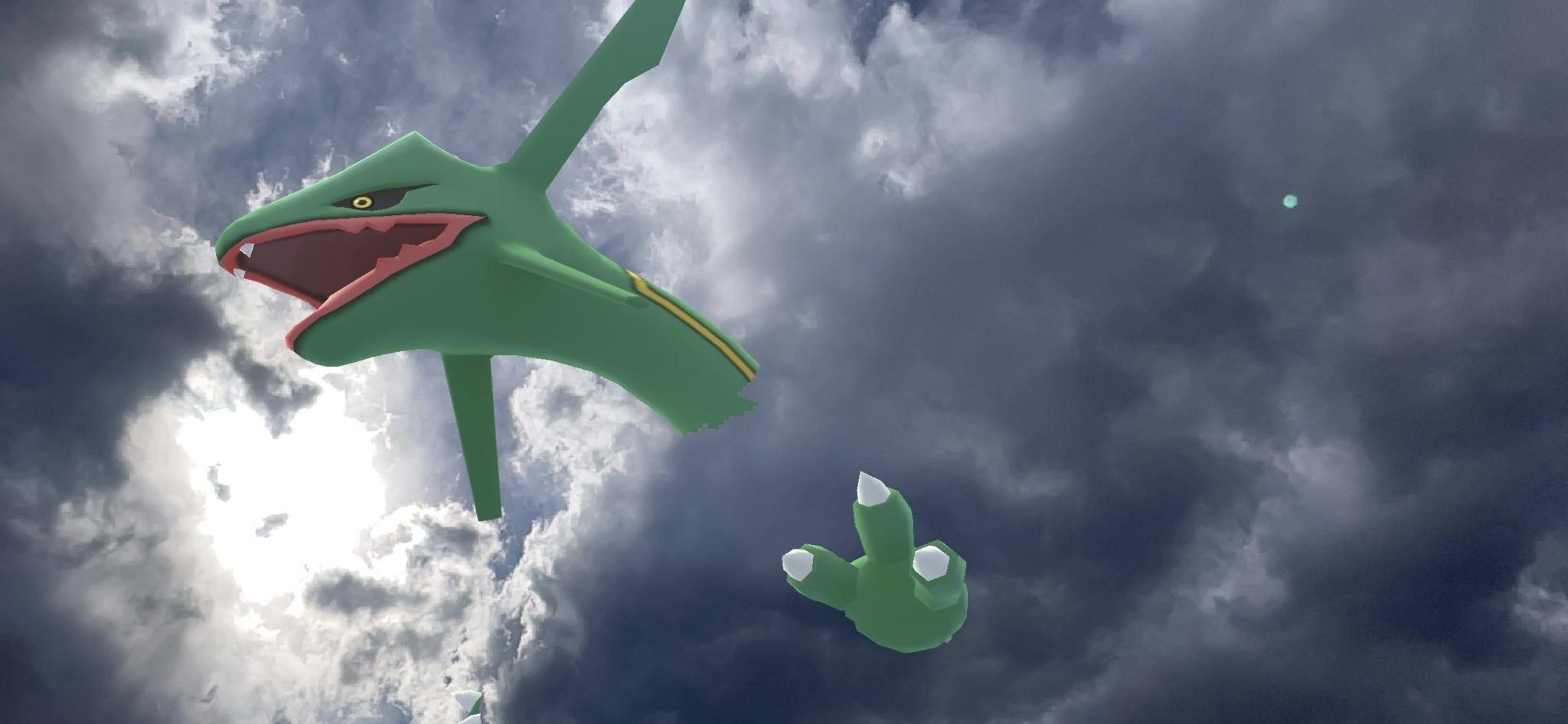 '雲から現れたレックウザ❗️'
'First Step' by Feresk, Dumaguete City, Negros Oriental, Philippines.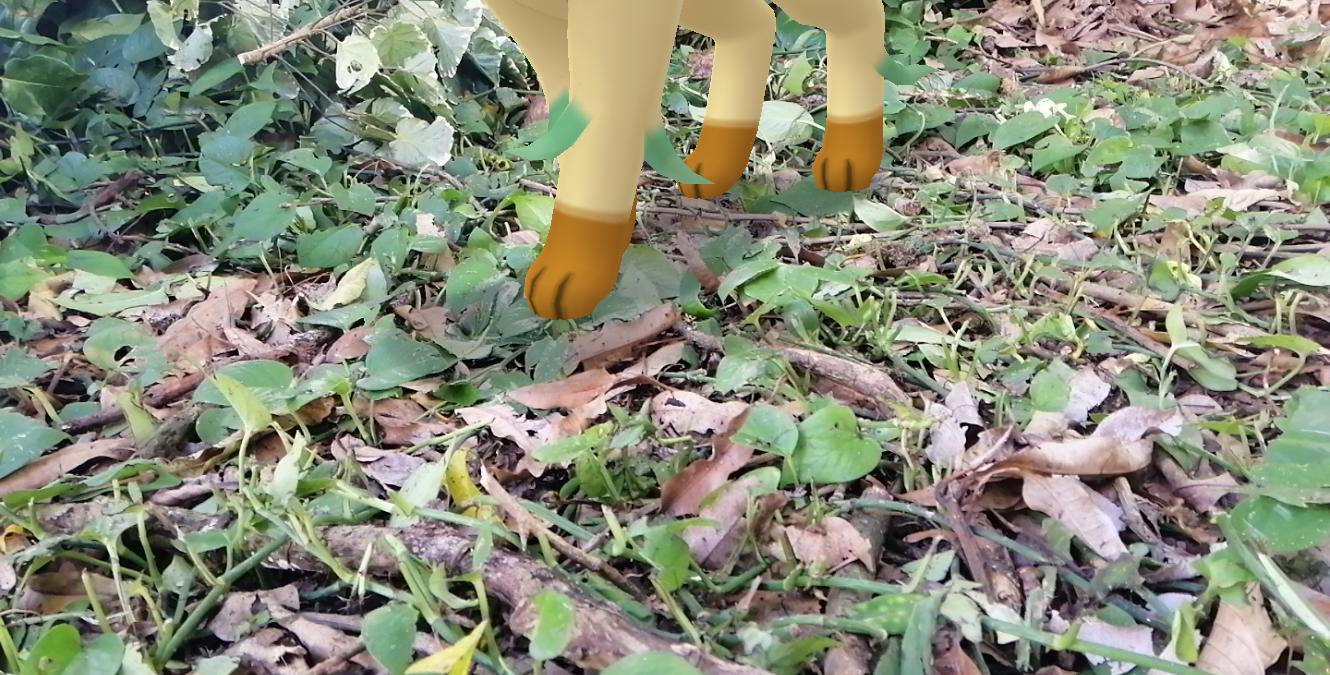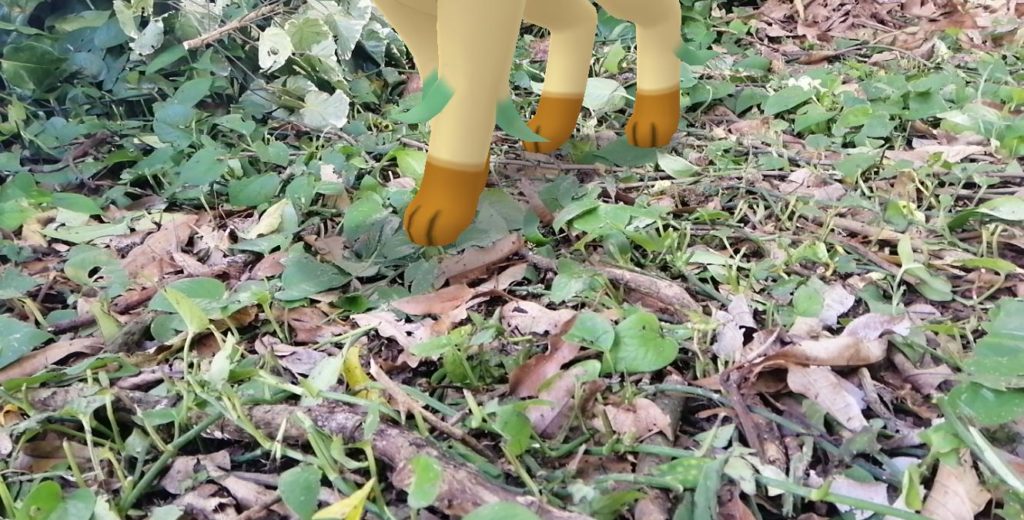 'The journey of a thousand miles starts with the first step.'
'Guardian of the ancient house' by Pokemoninlife, Taiwan, Taichung.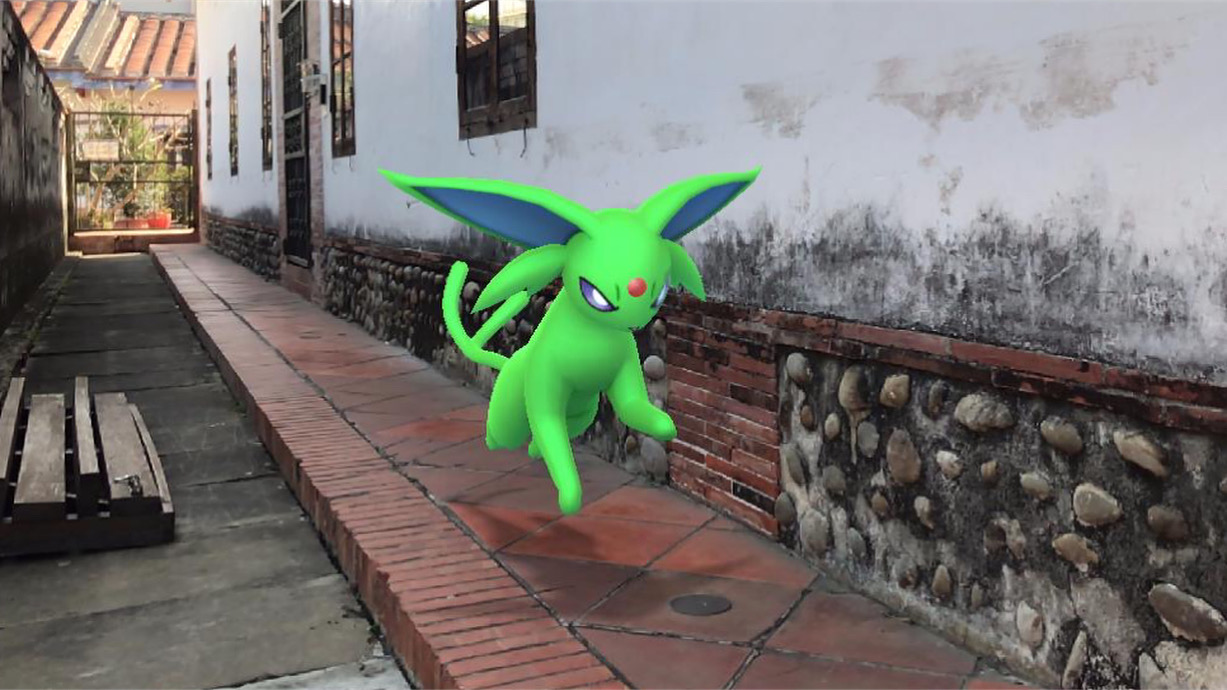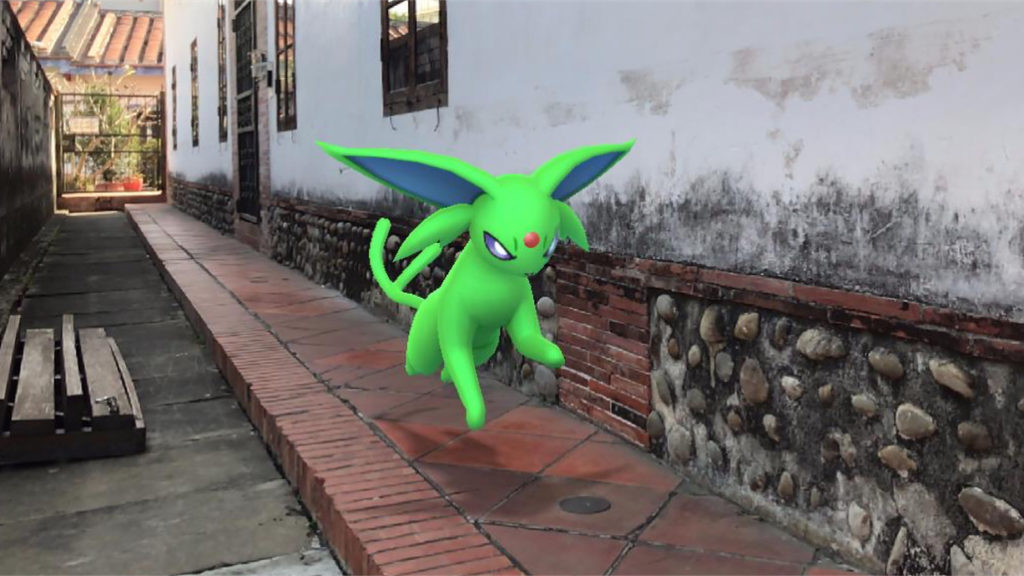 'Shiny Espeon seems to be the guardian of this ancient house. This house was built hundred years ago. As its historical importance and distinguished architectures, it was considered as historical heritage. That day, when I just wanted to have a tour about this lovely house. Shiny Espeon got mad as soon as it saw me.'
'Let's GO (to work)!' by SPSx22, Essex.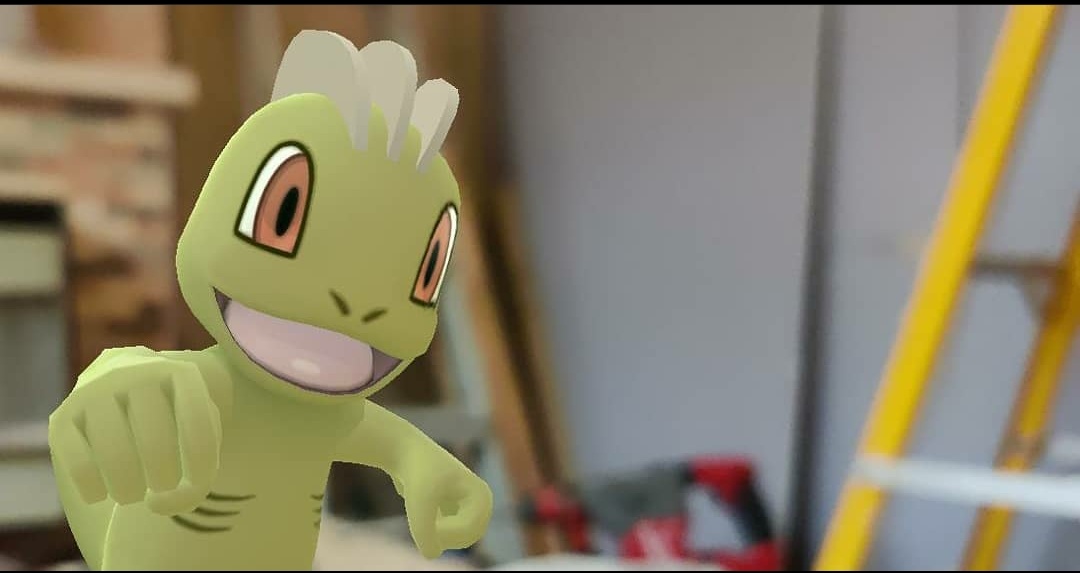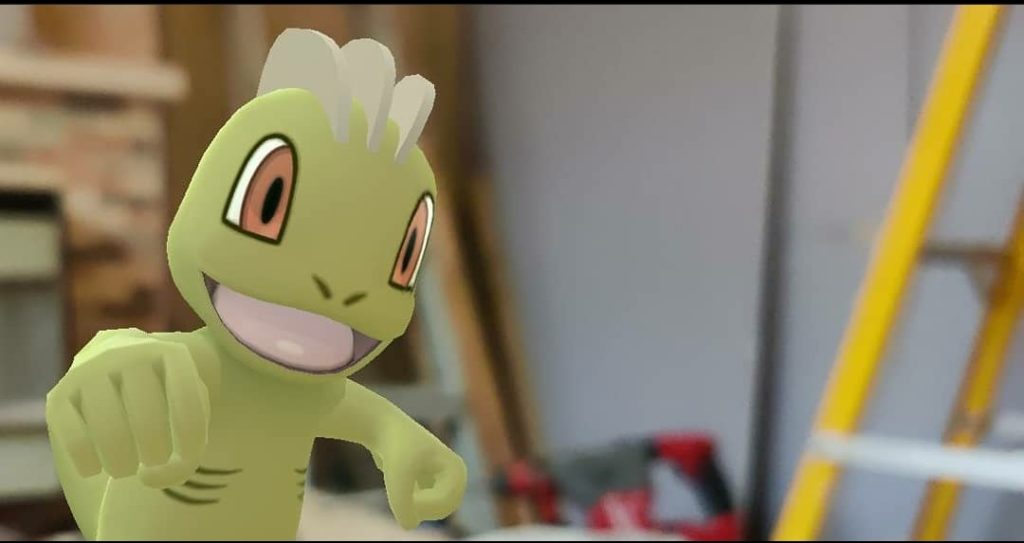 'Machop knows how to work hard and never moans about the perfect buddy for a big construction job!!'
'Groudon' by Rhanique, Leeuwarden, the Netherlands.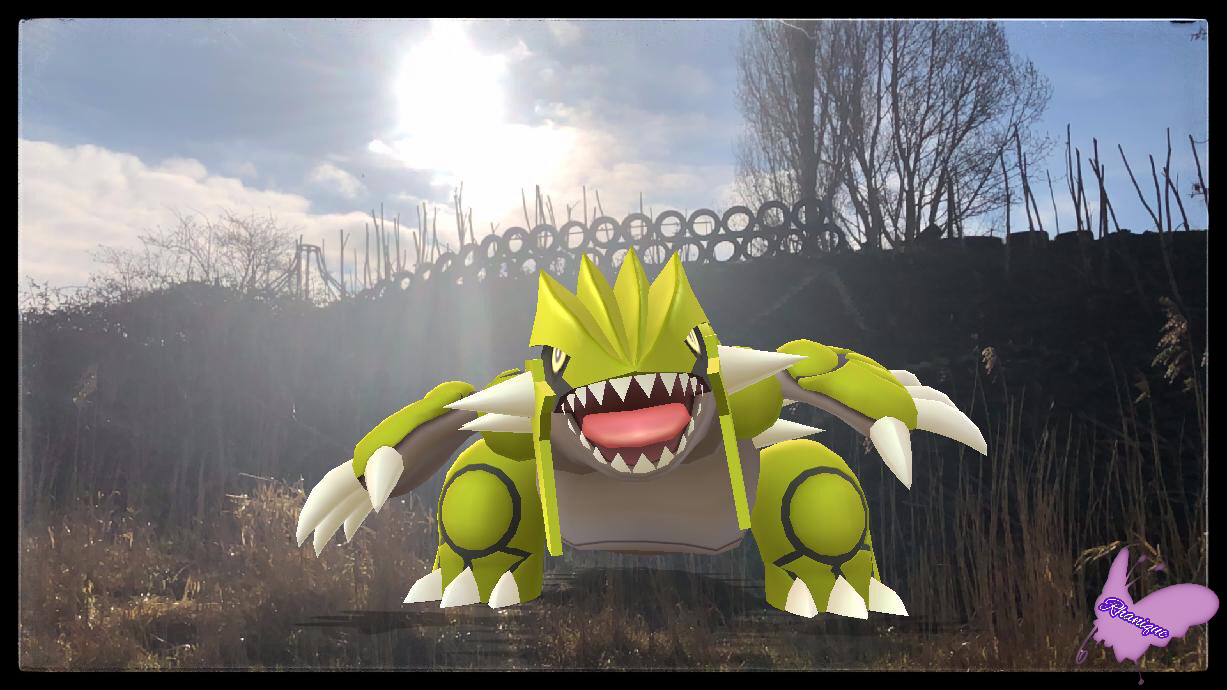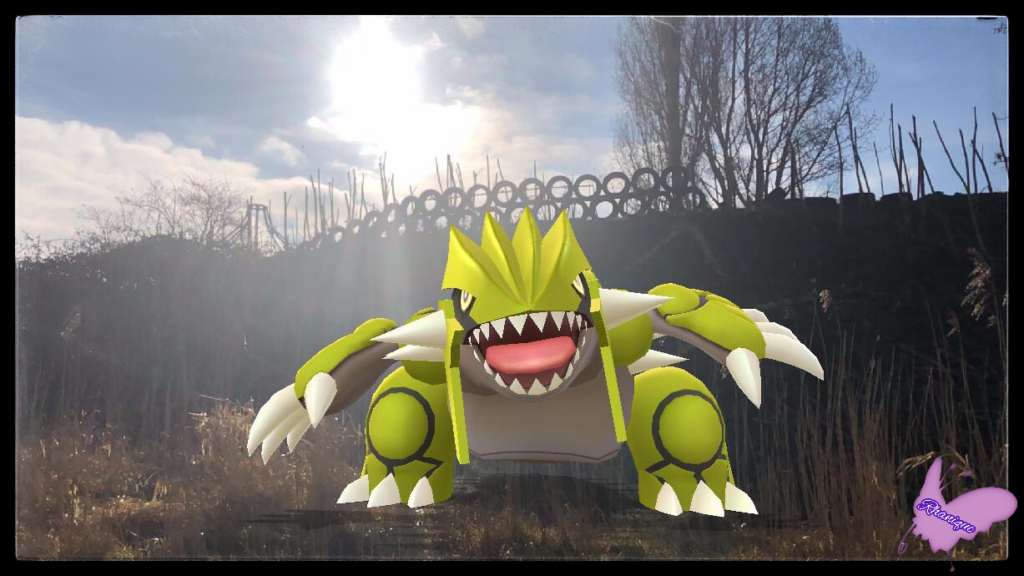 'This area seems to be off limits. Alright Groudon, don't worry… we won't linger. Easy friend!'
'Wormadam in Tropics' by lancerphil1998, Cebu City, Philippines.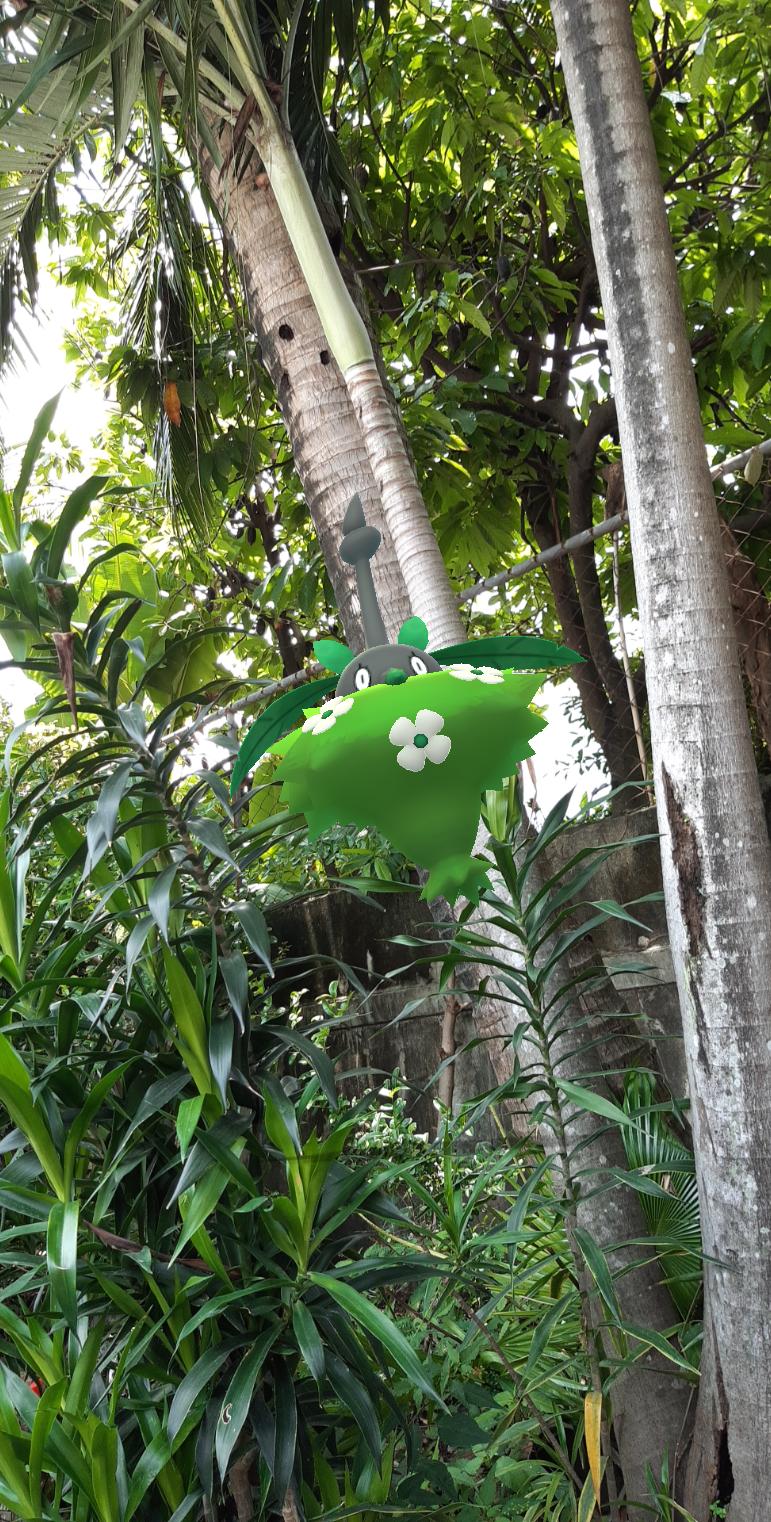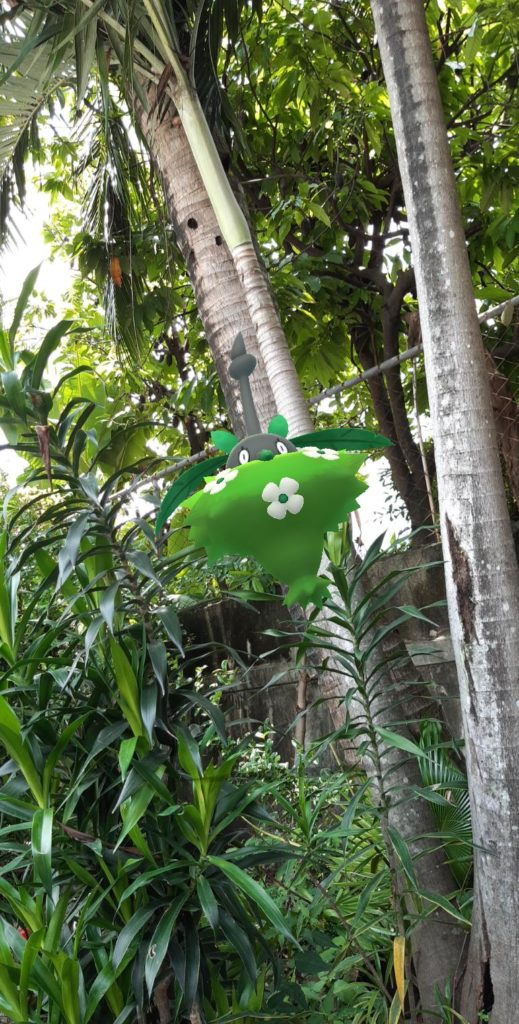 'While in this tropical island, Burmy evolved into a Plant Cloak Wormadam. She likes to watch over the plants that surrounds her and enjoys hanging on a coconut tree's trunk.'
'Signs of Spring' by HazelCrocus, IJmuiden, the Netherlands.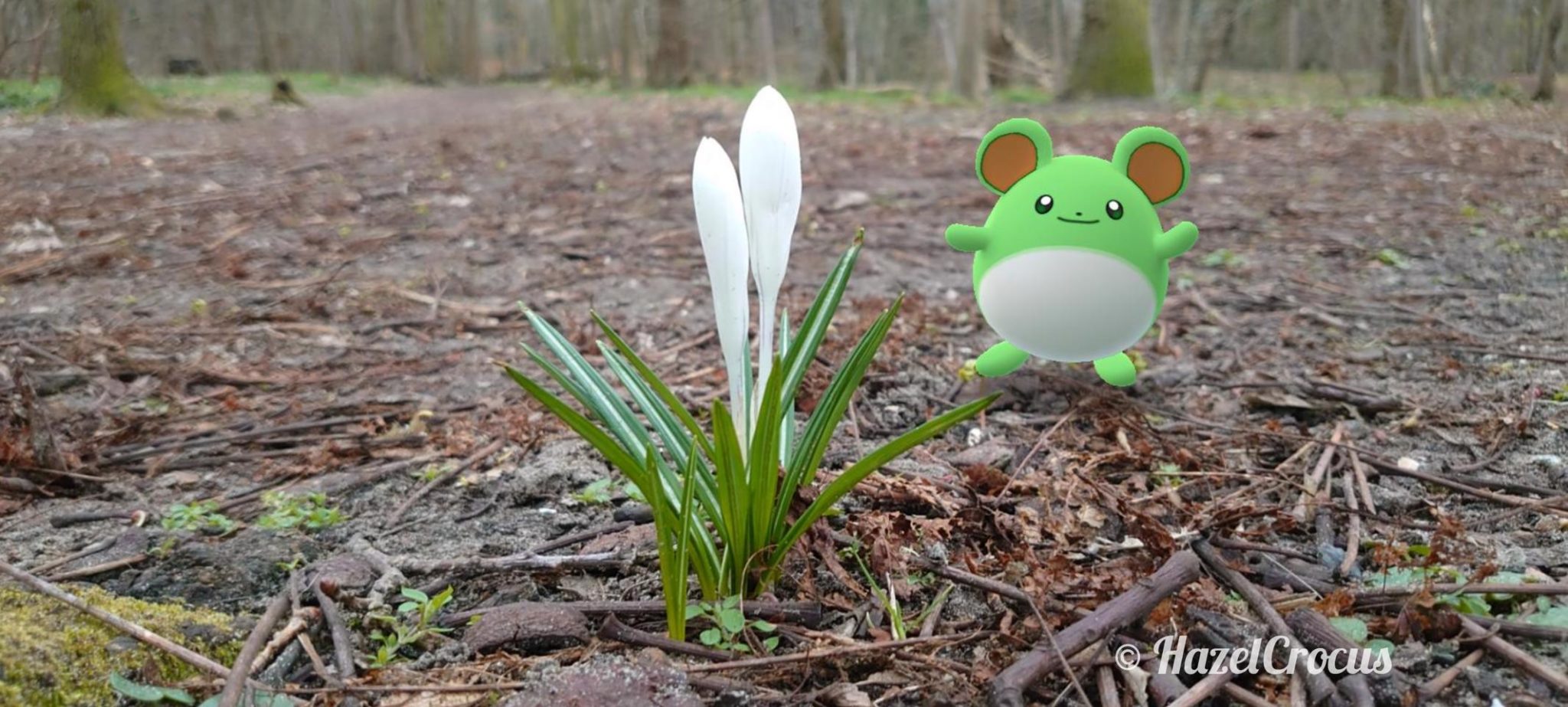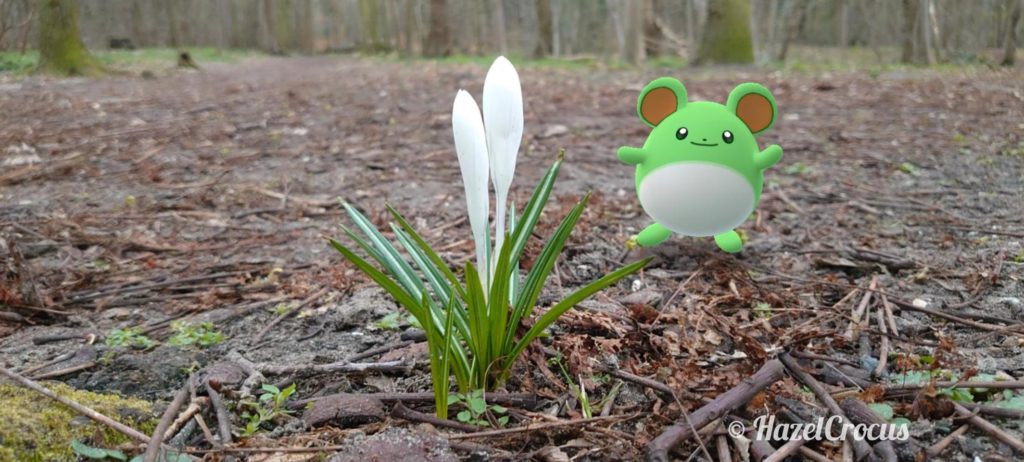 'Walking through the forest on a cold windy day, Marill suddenly got extremely excited. And she pointed me to these beautiful white crocus flowers. Of course we immediately had to take a picture of the flowers. Ah yes spring is coming and hopefully spring includes some nice sunshine and even more (spring) flowers!'
'Watch out for snakes!' by AmyArcanine, Michigan, United States.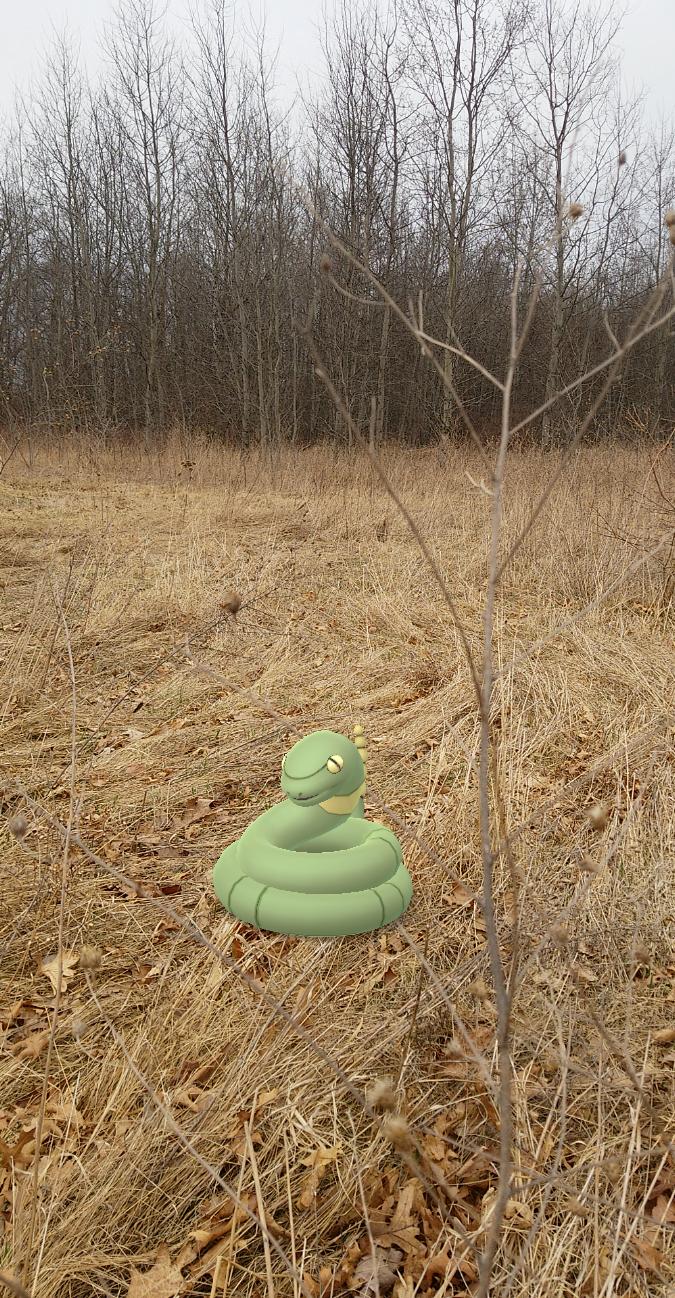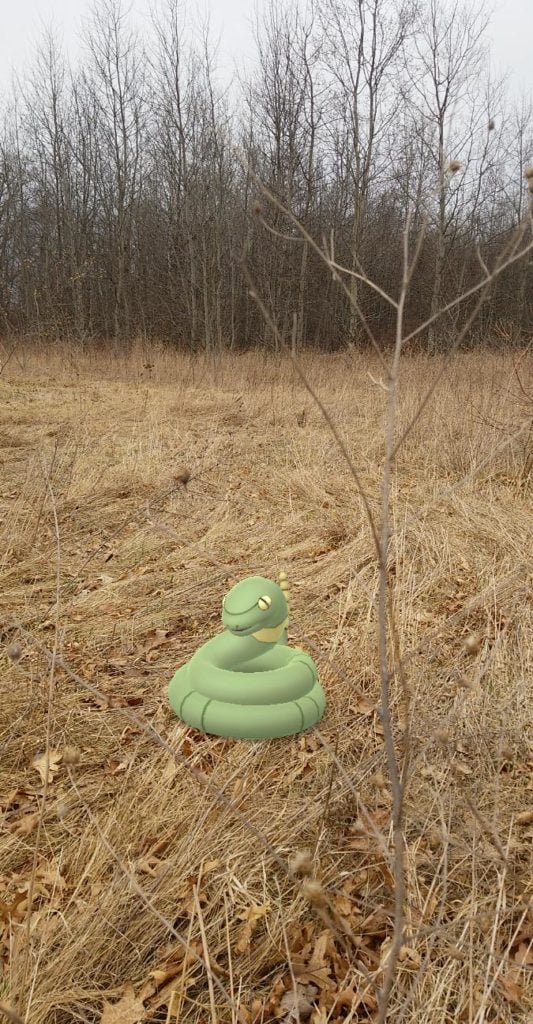 'I was out for a walk when I looked down and saw an Ekans in front of me. It is a good thing he was shiny and green so I could see him against the brown grass. I almost stepped on him!'
By Balo12, São Paulo, Brazil.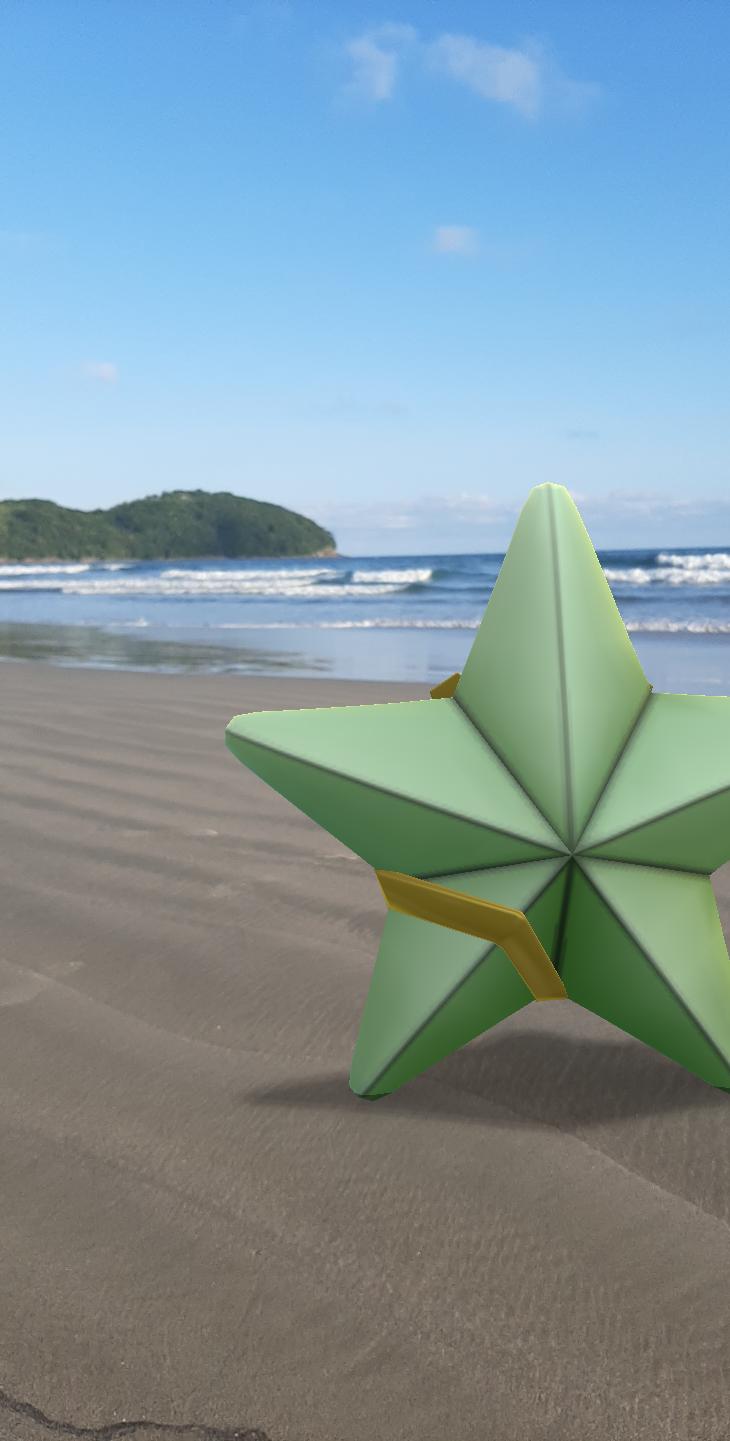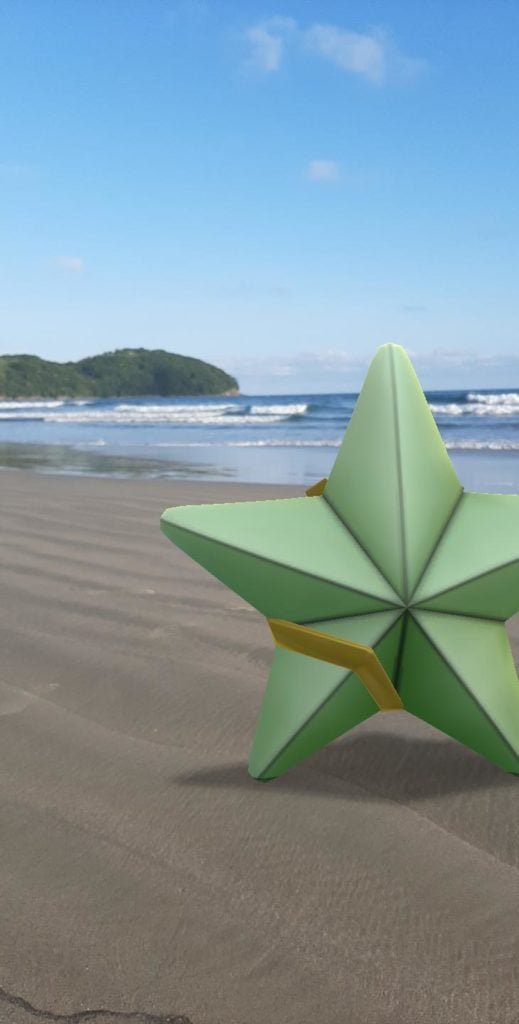 'Shot of Staryu ready to go back to the Ocean after a whole afternoon of battles at the beach.'
'Spring Greens' by growlithegirl, Yorkshire, UK.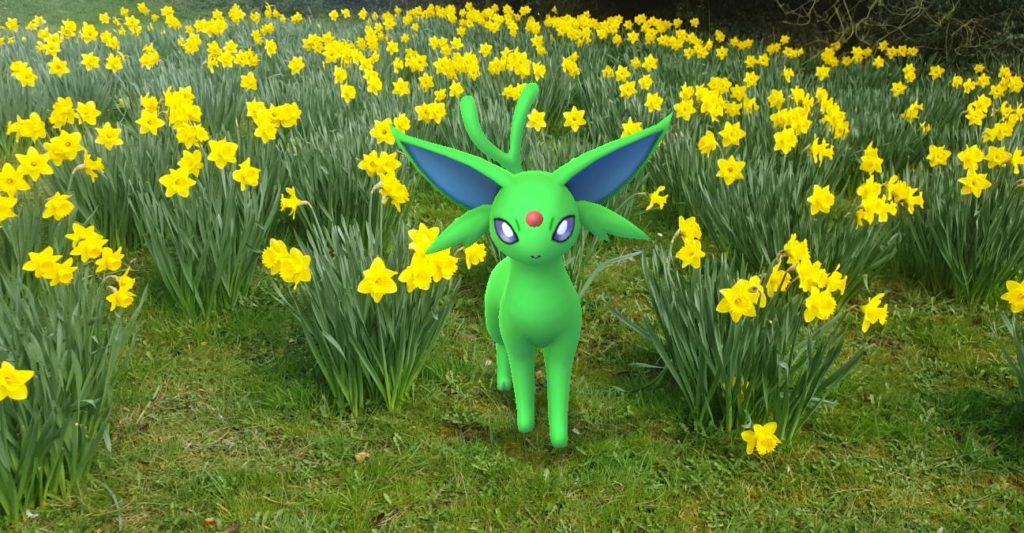 'Shiny Espeon is one of the most stunning shinies in Pokémon GO and it looks beautiful next to Spring blooms!'
Edited Images
The below AR images have been edited or filtered in some way.
'DUCK DUCK.. WHOOOOSHH' by PeloPoGO, Mexico Park, Mexico City.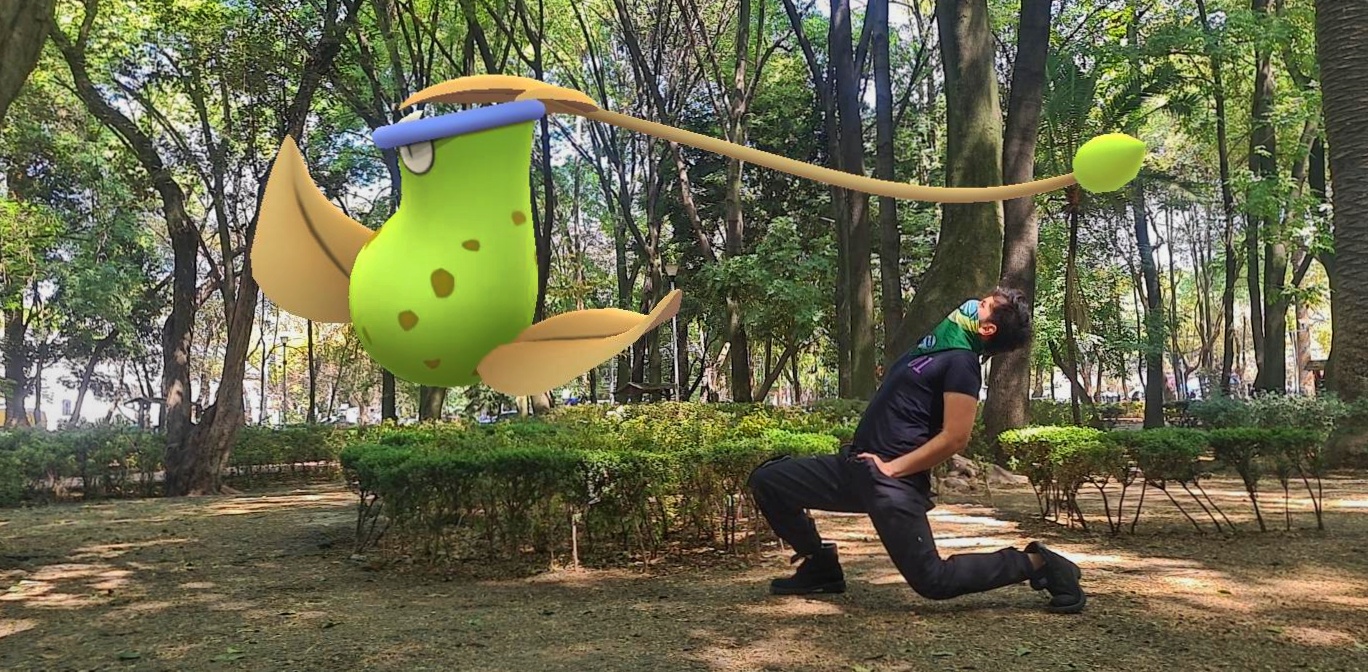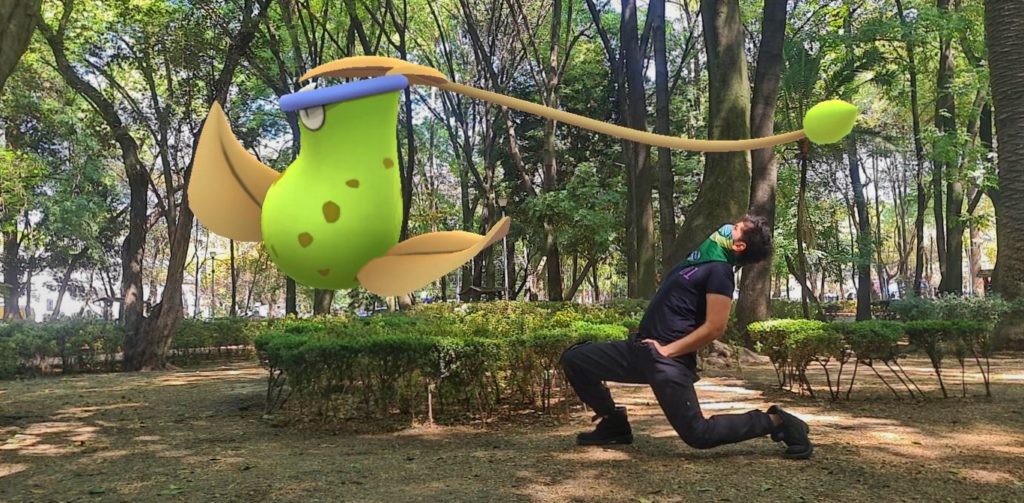 'I love my new shiny Victribeel! It doesnt seem to feel the same about me though…'
'OASIS' by POKEnty, Japan Fukuoka.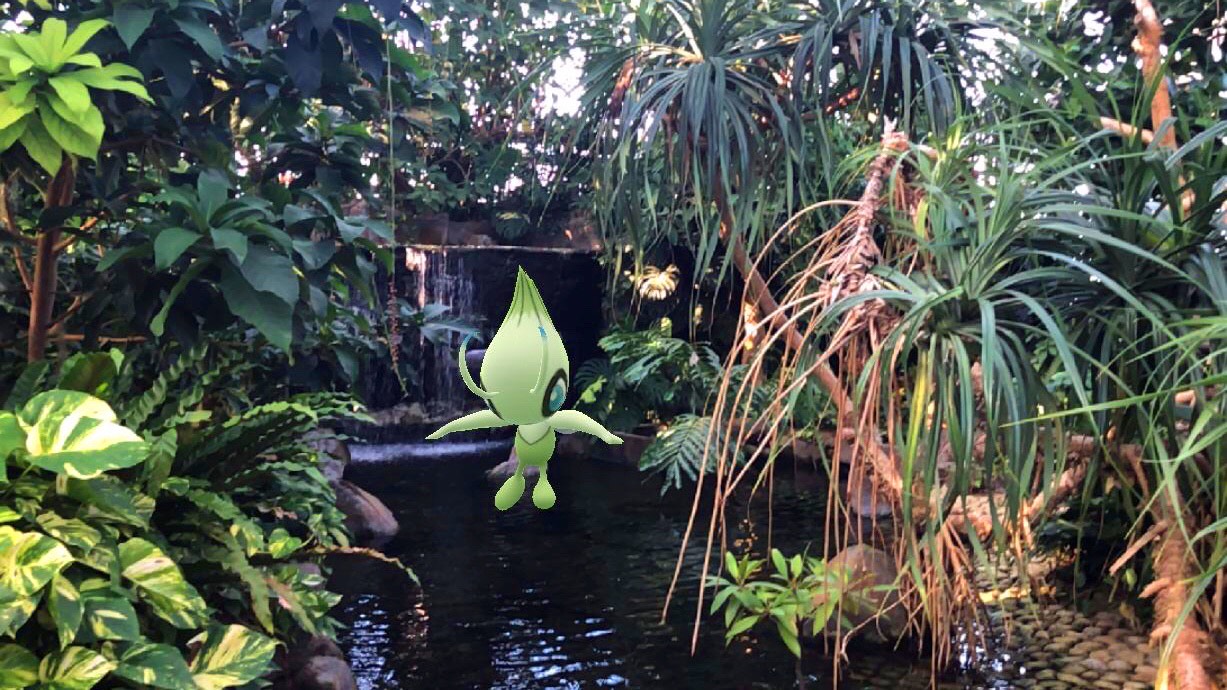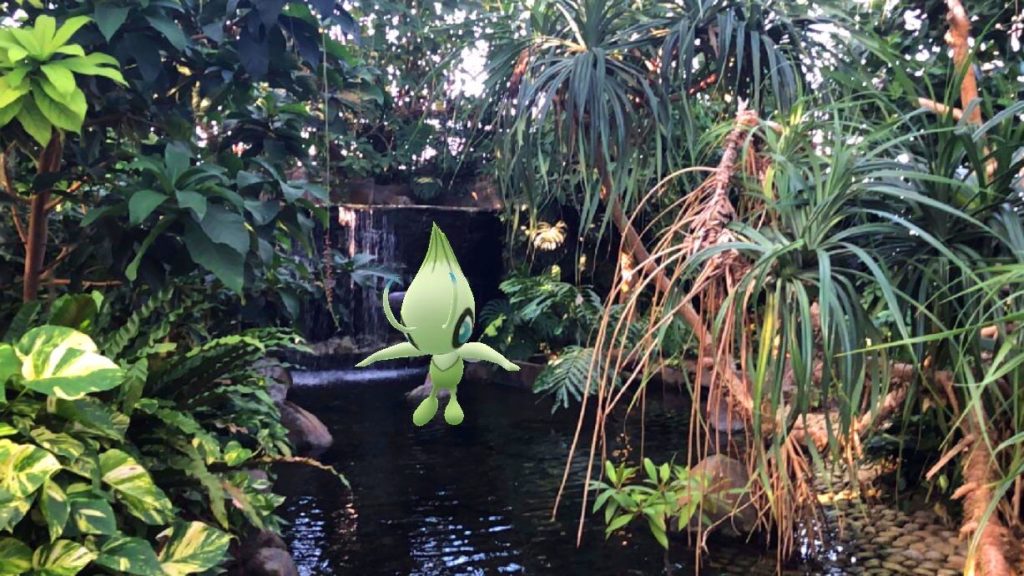 'This lake is OASIS for Pokémon.'
'Altered Reality' by Hex_Manifesto, North Carolina, USA.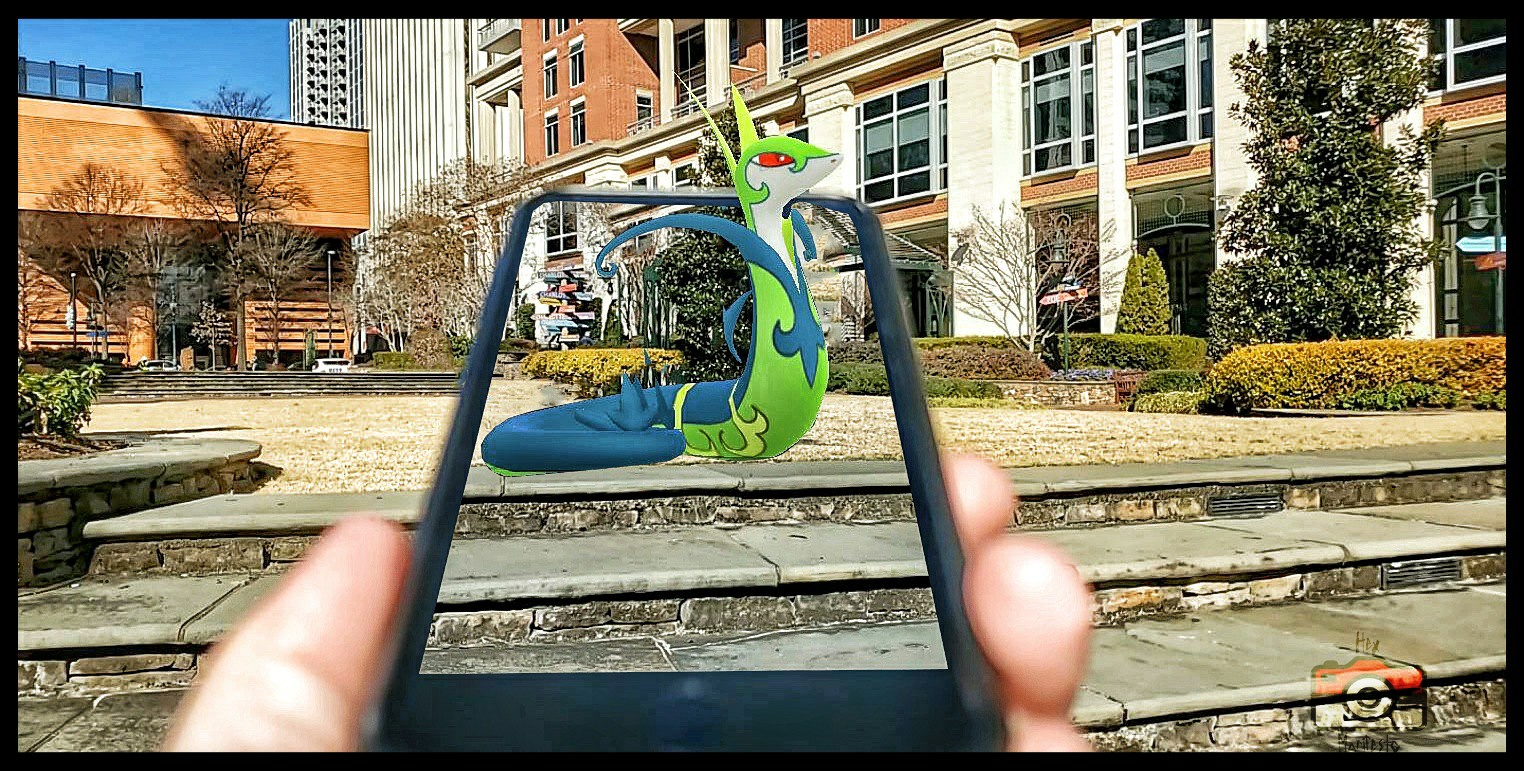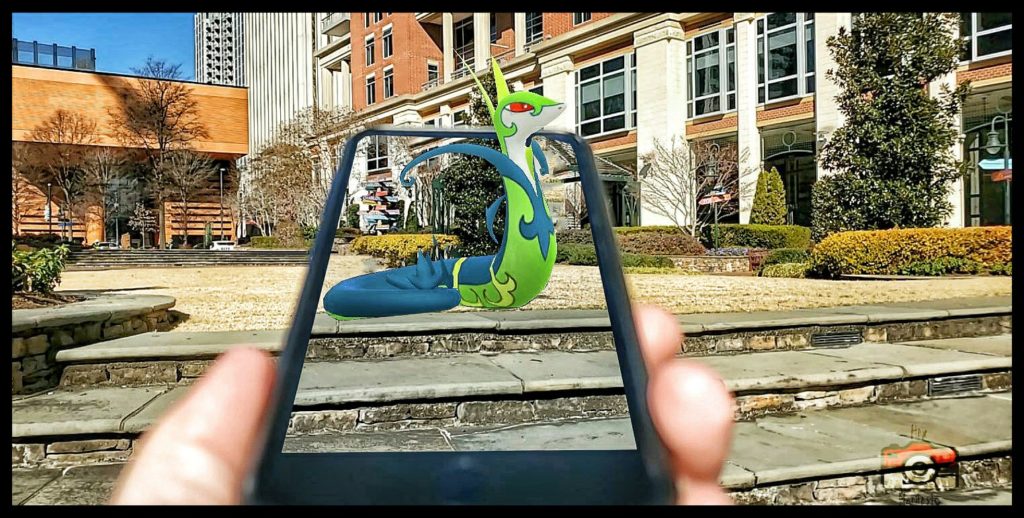 'This edit was inspired by the blending of realities. Most of use really wish pokemon were real and though Pokemon go has gotten us one step closer we know we can still only dream of real pokemon living with us.'
'Beach Day' by ElKhan32, Essex, UK.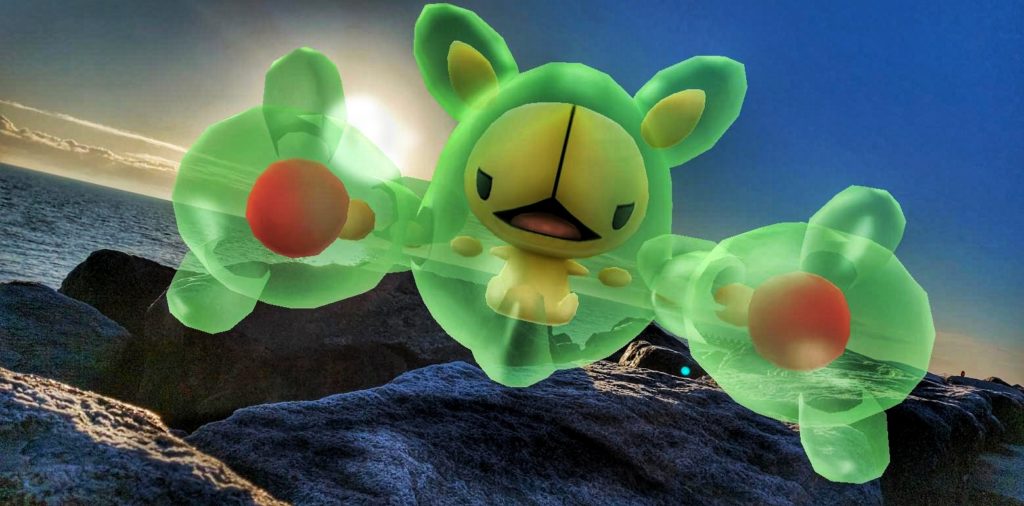 'Reuniclus loved our day out to the beach!'
'Tropical Wilds' by TheRealLatios (Latios381), Nashville, TN, U.S.A.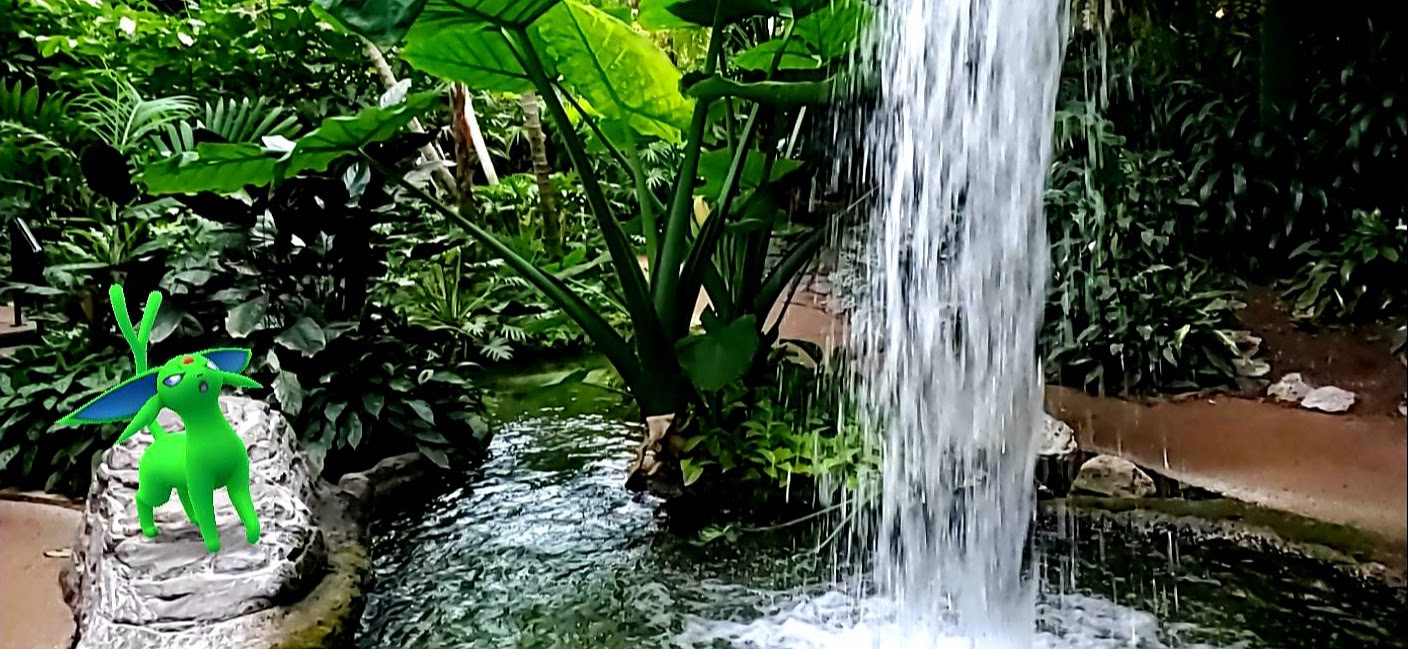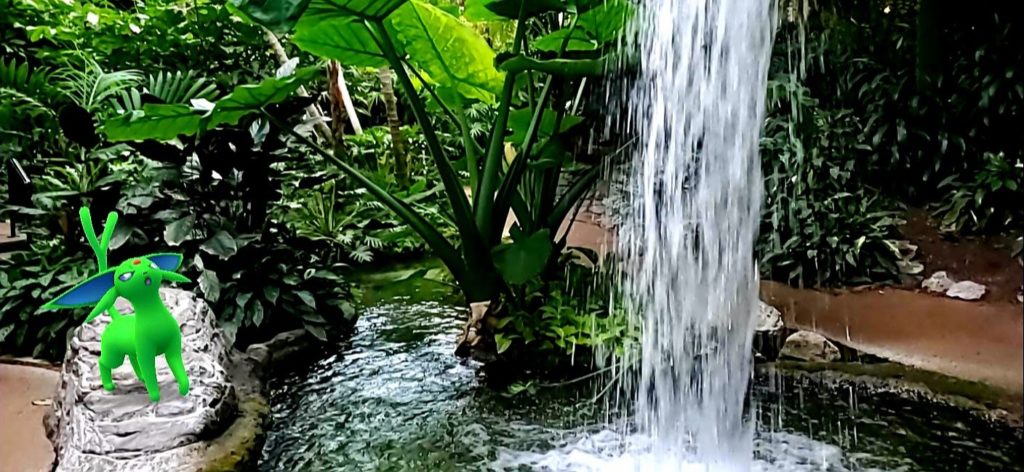 'One morning, while I was talking my daily morning walk, I had spotted this mini waterfall in my garden walk area. I decided to chill out right underneath and listen to the peaceful sound of the morning wind and water. To my surprise, a shiny Espeon came out of the green and laid down on the rock. I knew it was best not to disturb him so I left him alone for a bit. After about an hour. He got up to stretch and I had my camera out ready to take the perfect snapshot. When he noticed me, he looked strangely at me, and left. I knew he had no intention to harm me or vice versa. Always get up and go! You never know what you might encounter on your daily routine. '
'見下ろしてみよう' by ずんだオレ, 公園.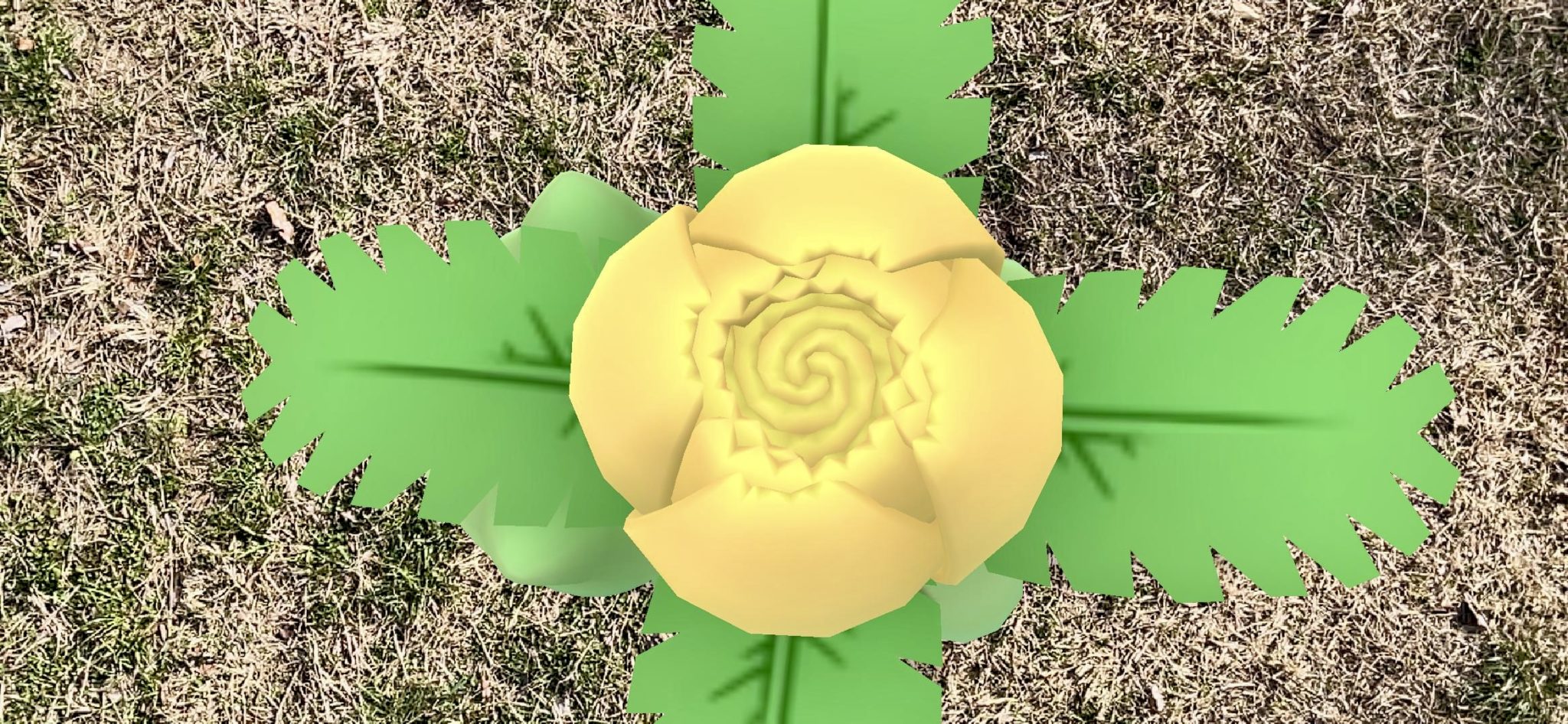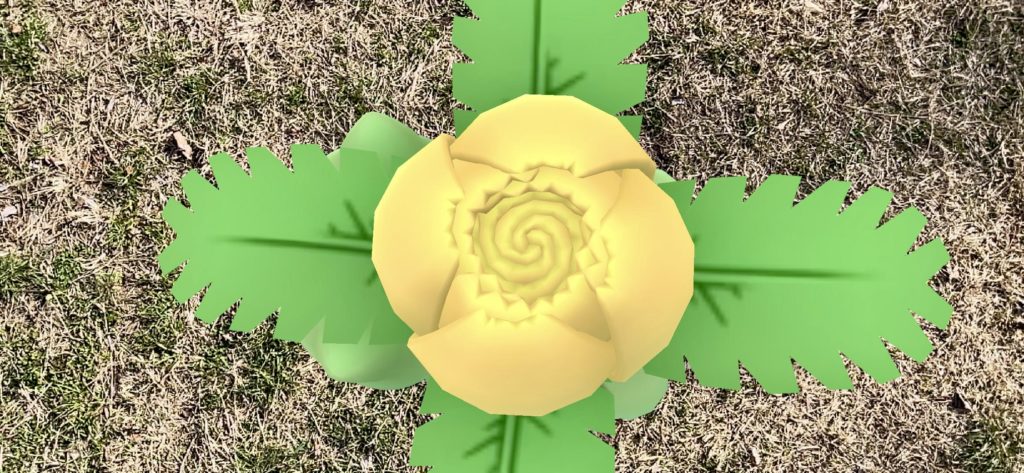 '真上から見下ろして、ポケモンを観察しよう。'
'Sleeping Swinub' by Arctic Moon, Utah, United States.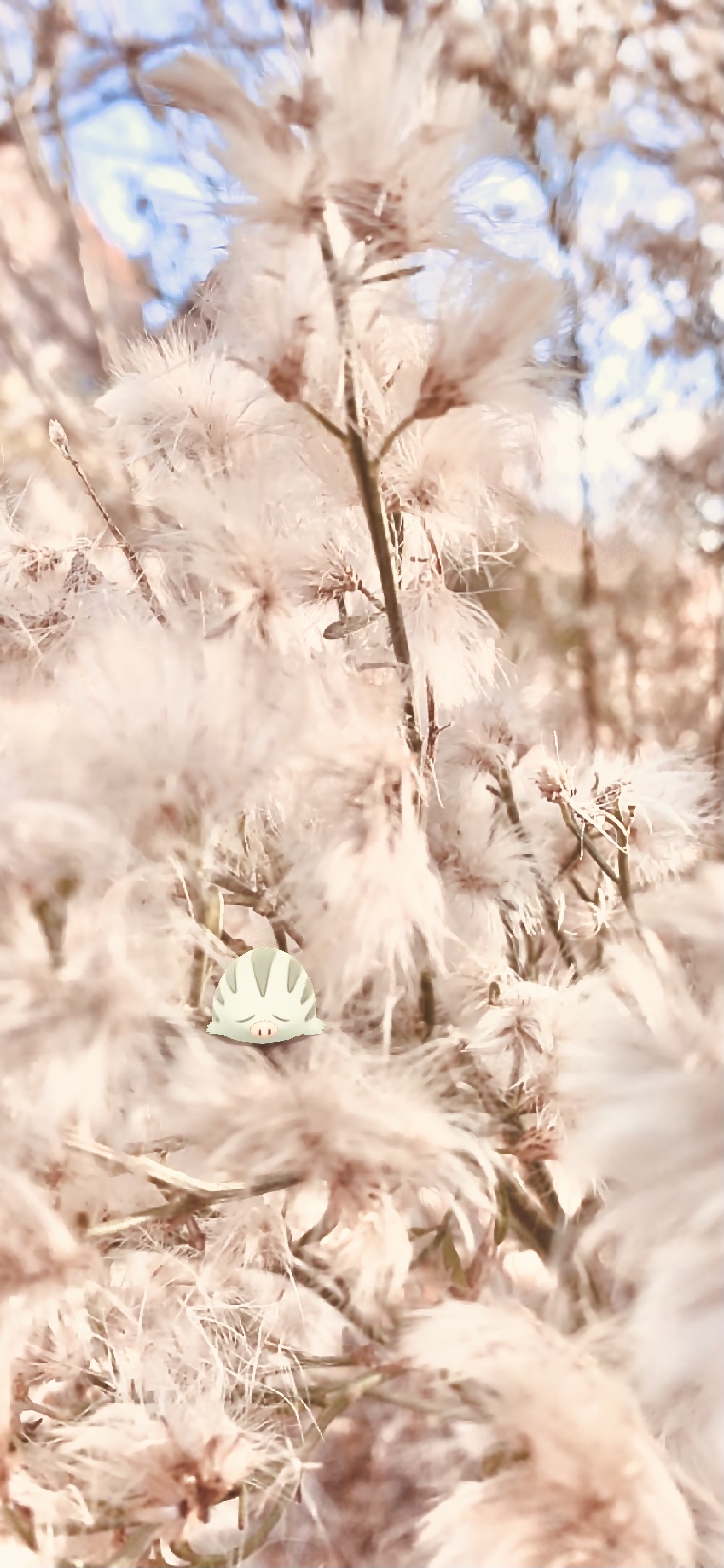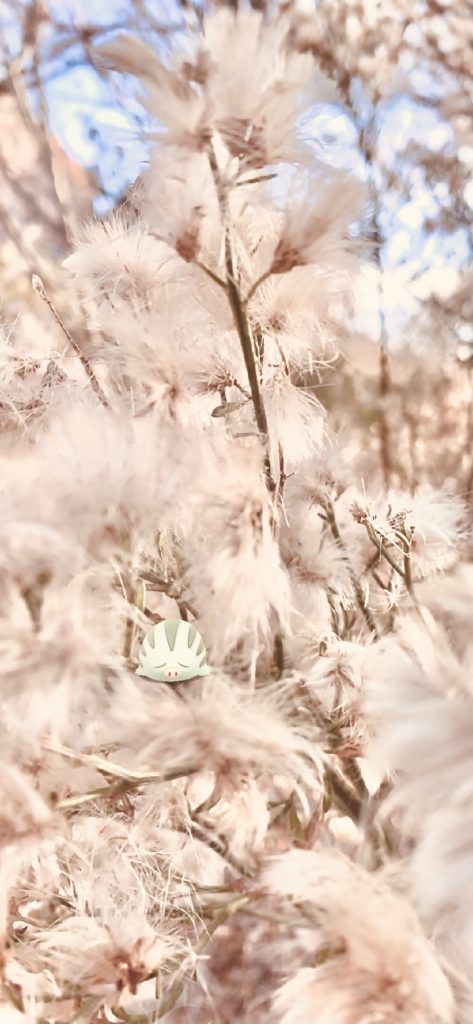 'Sweet slumbering Swinub sleeps soundly and silently.'
'Celebi: Voice of the Forest' by K4Kishan, Gujarat, India.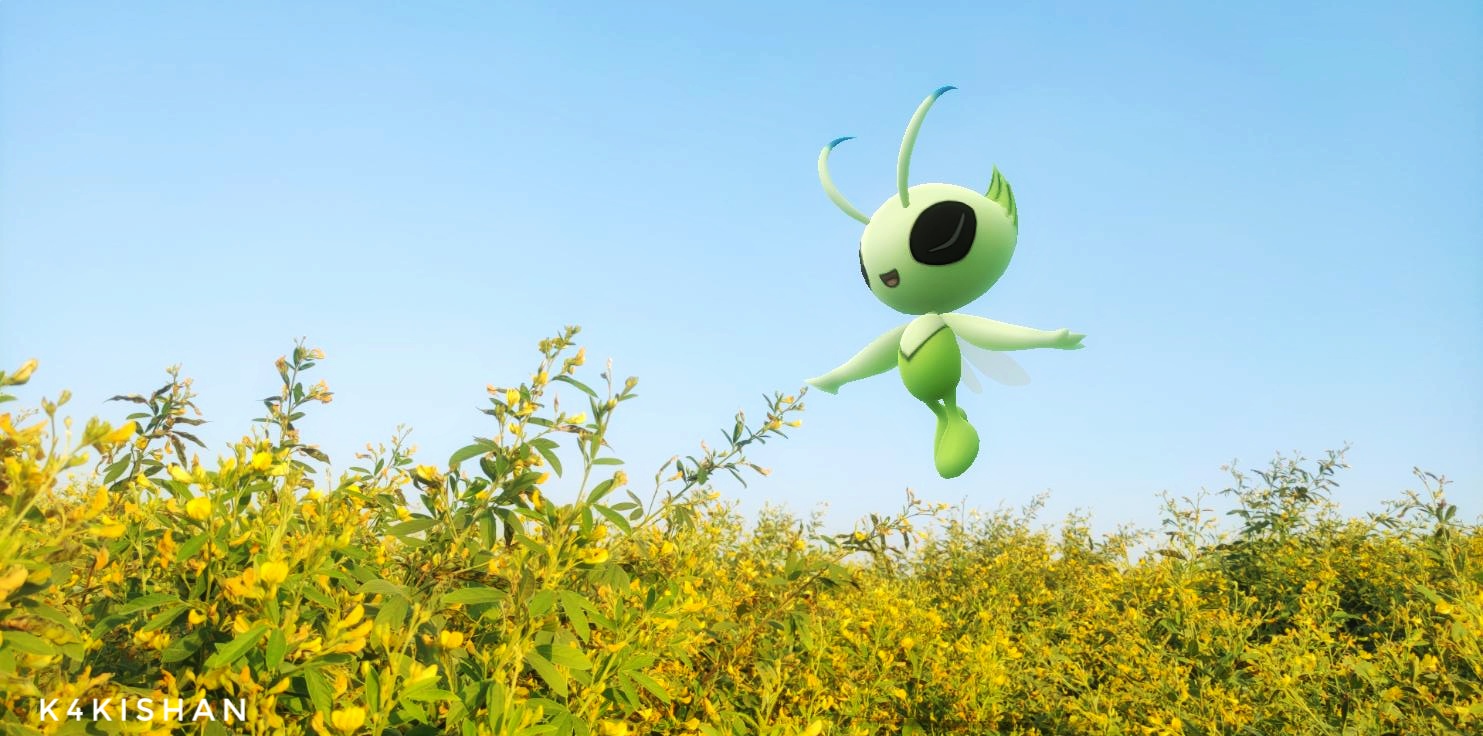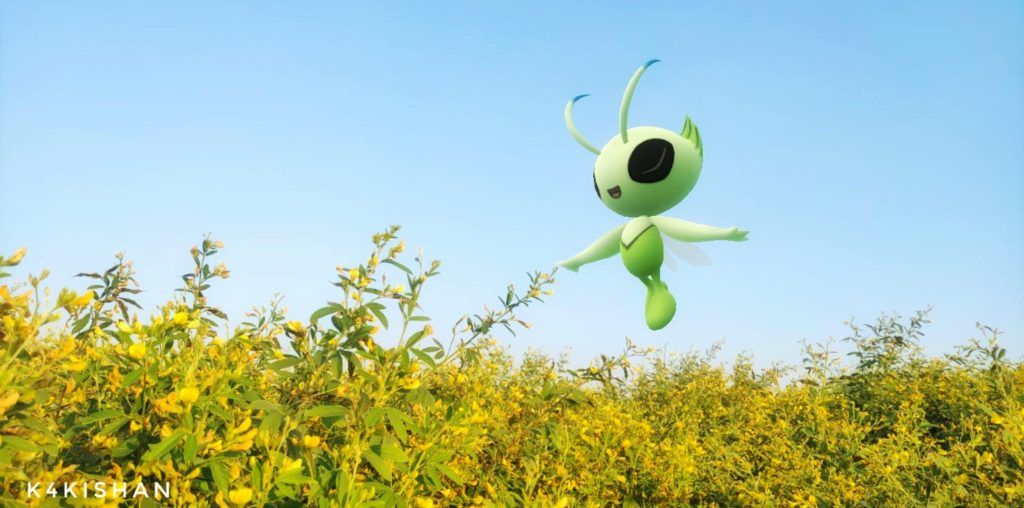 'As long as celebi are seen throughout the world a prosperous and bright future is still in store. So be clam and enjoy all the precious moments of life.'
'Ahhhh… Oh this feels good! Sento is a public bathhouse.' by ACE(艾斯), Tokyo, Japan.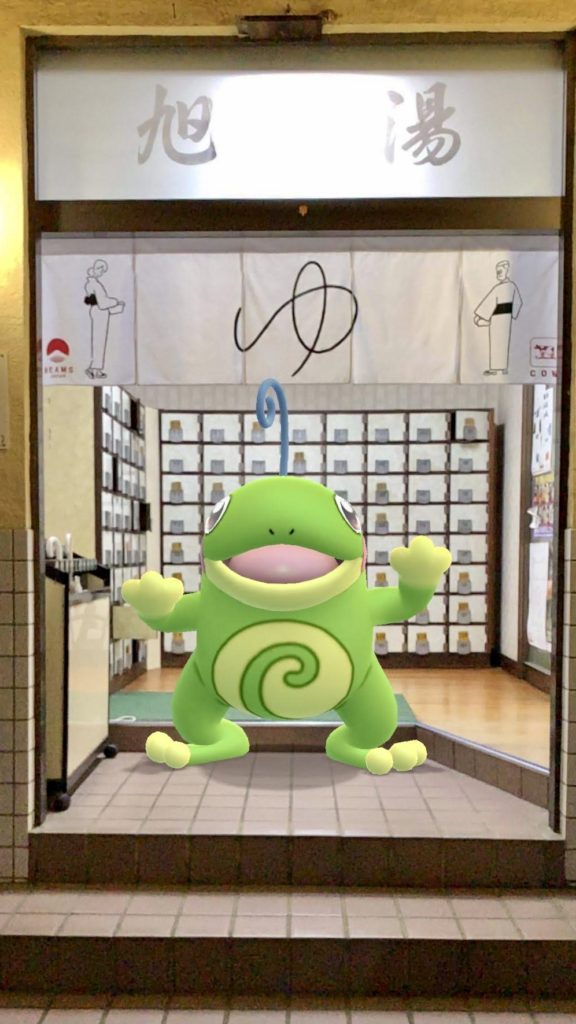 'After taking a bath, it is common to drink a cold bottle of milk while putting your hand on your hip.'
'Force of Nature' by Hex_Manifesto, North Carolina, USA.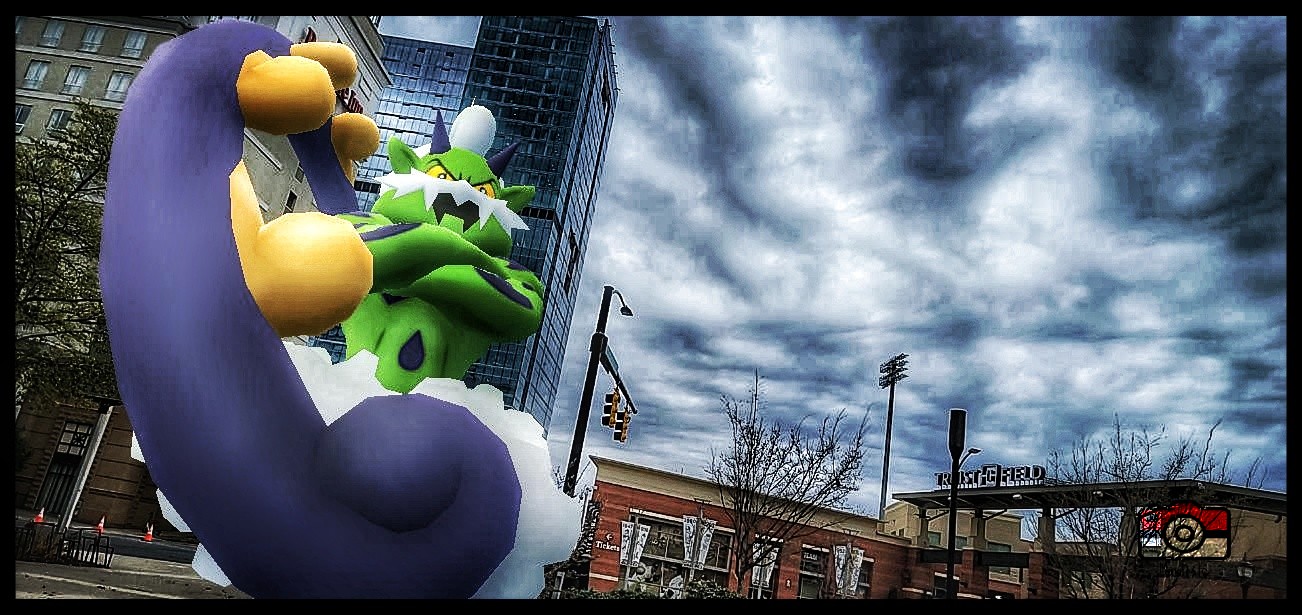 'Tornadus may be the "weakest" of the genies, but he's sick of you puny ass mortals ripping on him so he's about to whip up some hell and destruction. You don't mess with the forces of nature! 🌪️🌪️🌪️🌪️'
By Pkmom71, New York, USA.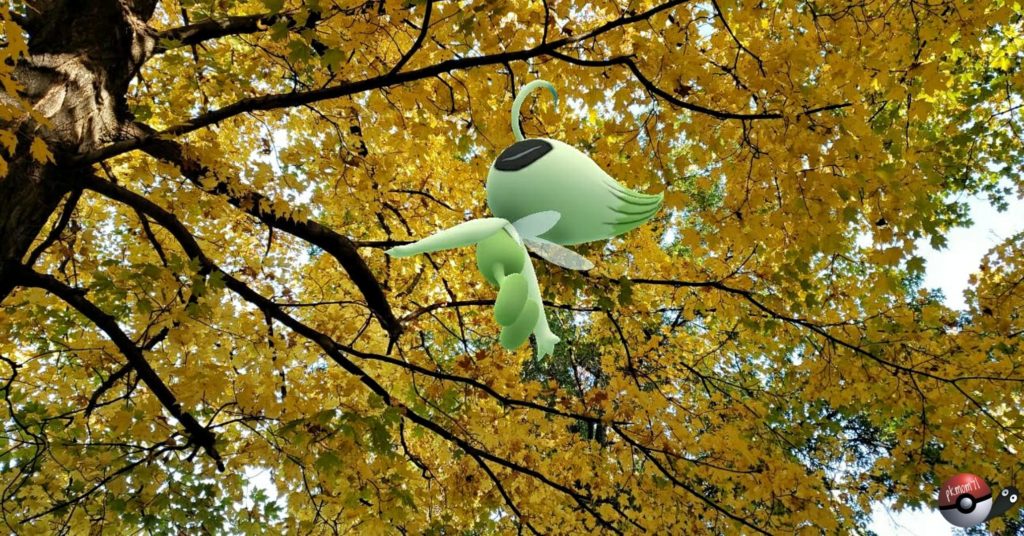 'Fall is my favorite season here in upstate New York, because it looks like an artist painted all the leaves in beautiful jewel tones. I was admiring some lovely golden foliage when the leaves above me rustled. I glanced up just in time to catch a glimpse of Celebi before it ducked back into the branches and was gone….'
'invitation of the sea breeze' by POKEnty, Japan Fukuoka.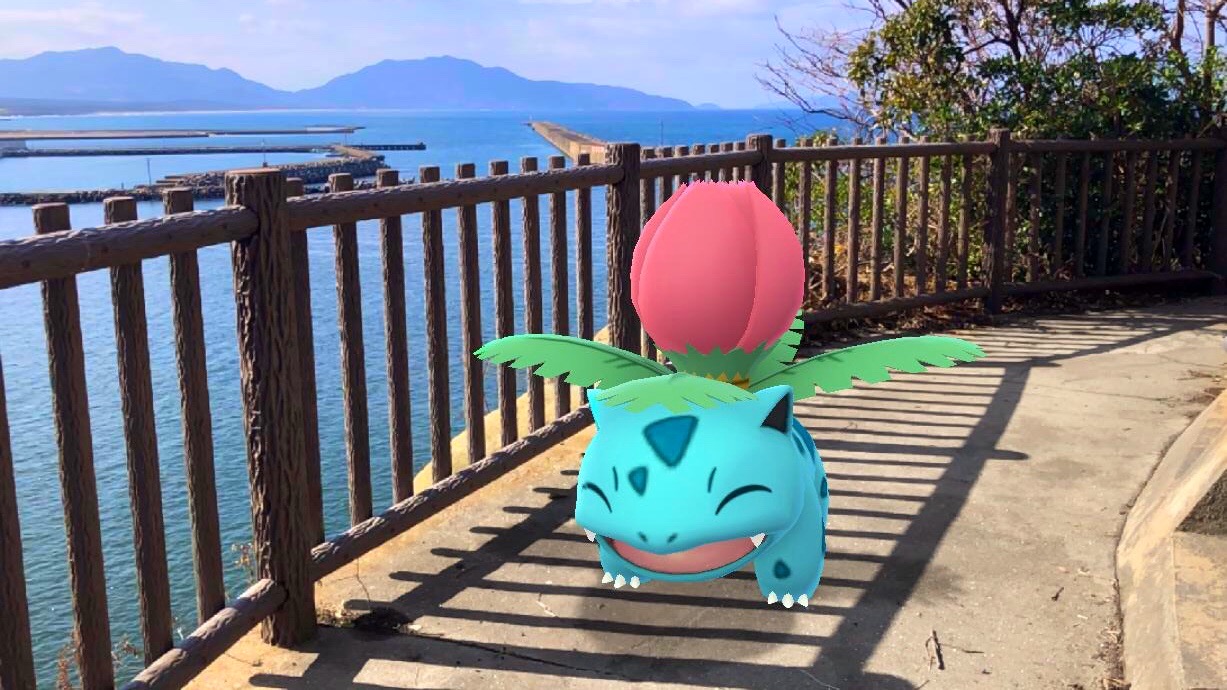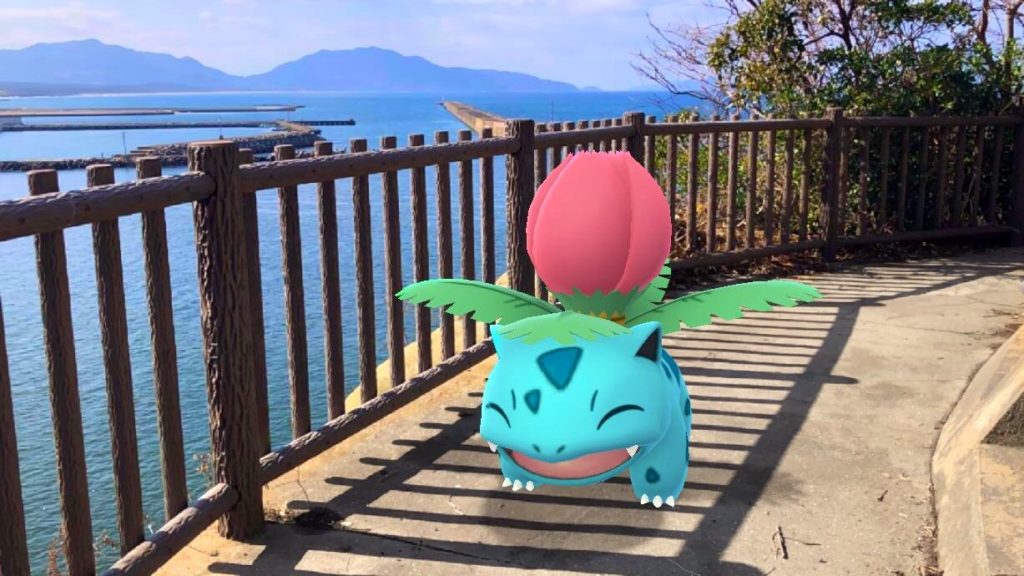 'This is a photo where you can feel the sea breeze comfortably.'
By Johnysntpogopics, Melides, Portugal.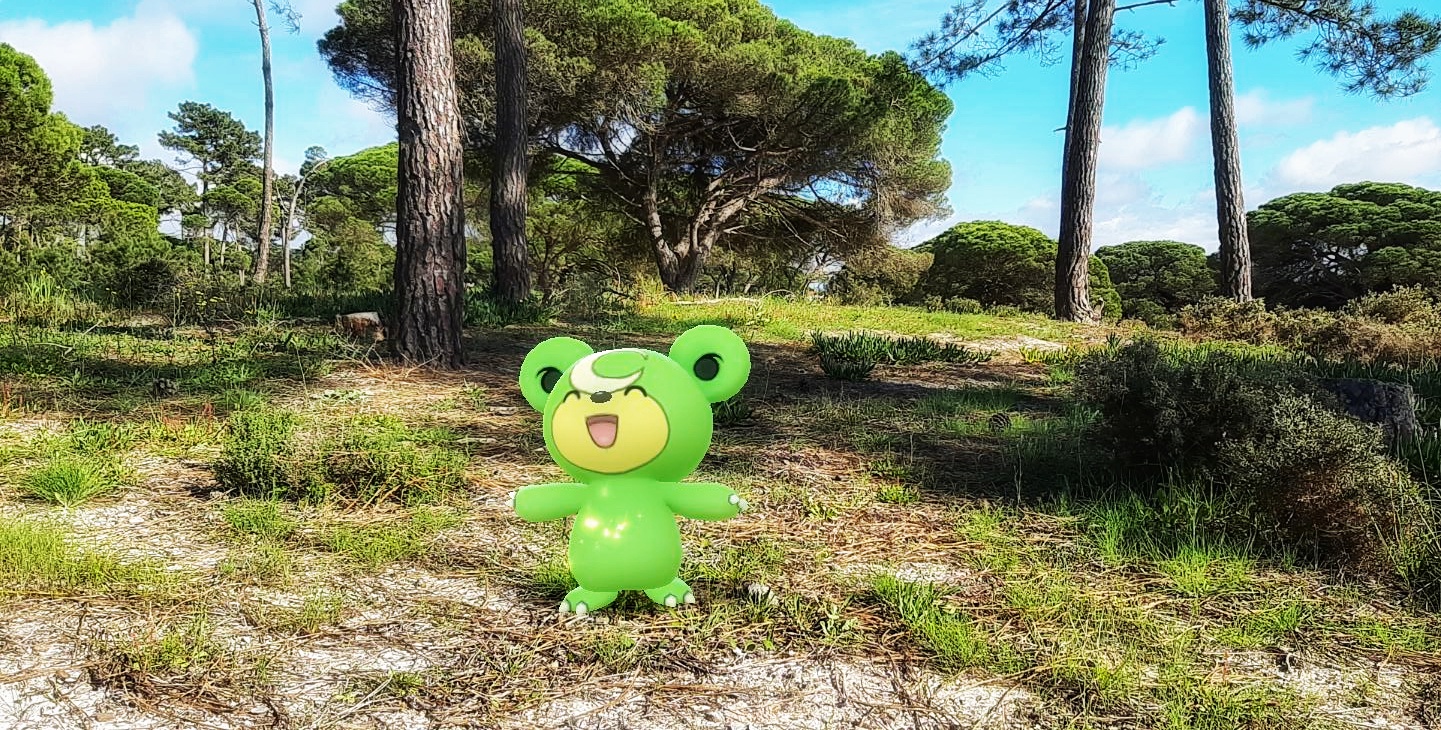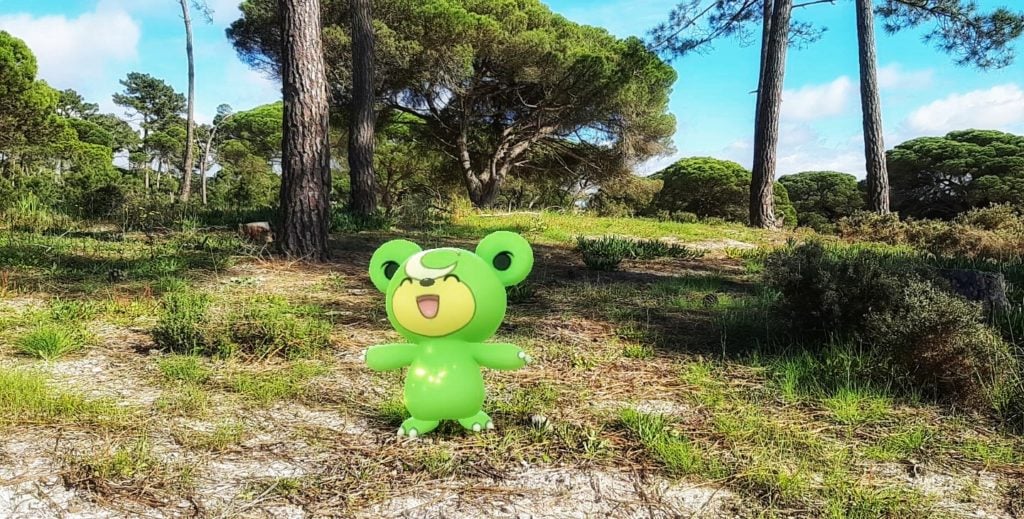 'It's Spring time in Portugal and what other way to enjoy a sunny day in the woods than with my little shiny Teddy!'
'Disposable World' by SeaprincessHNB, Georgia.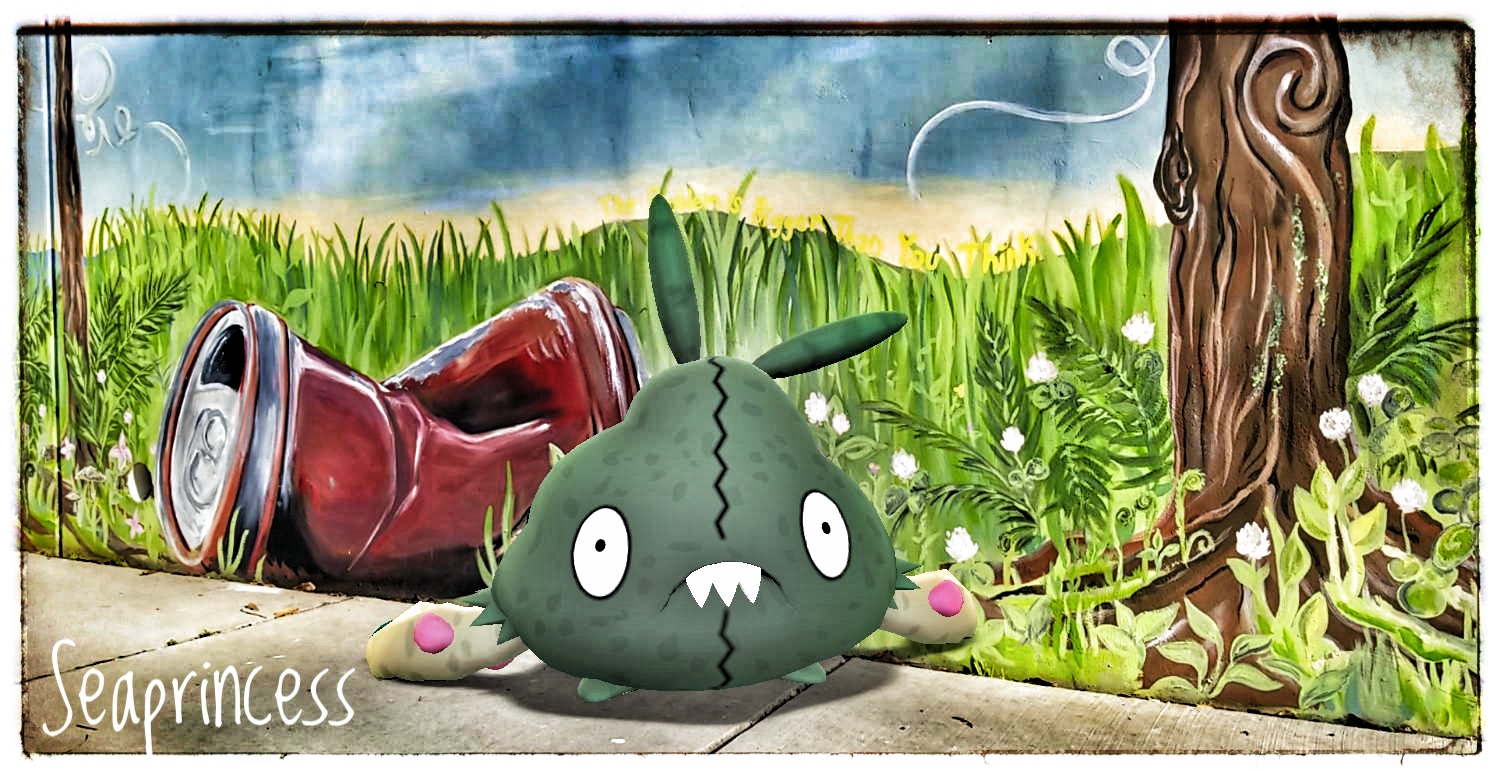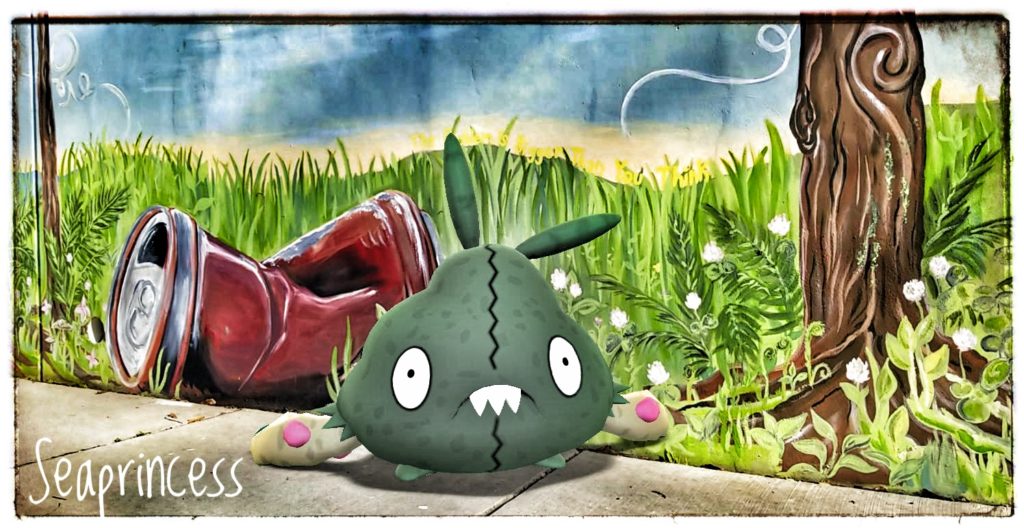 'Trubbish was a natural fit to photograph in front of this mural meant to call attention to the mess we are making of our planet.'
AR Masters
The below images are taken by our AR Masters.
'Camouflage' by Ash Ketzchup, Singapore.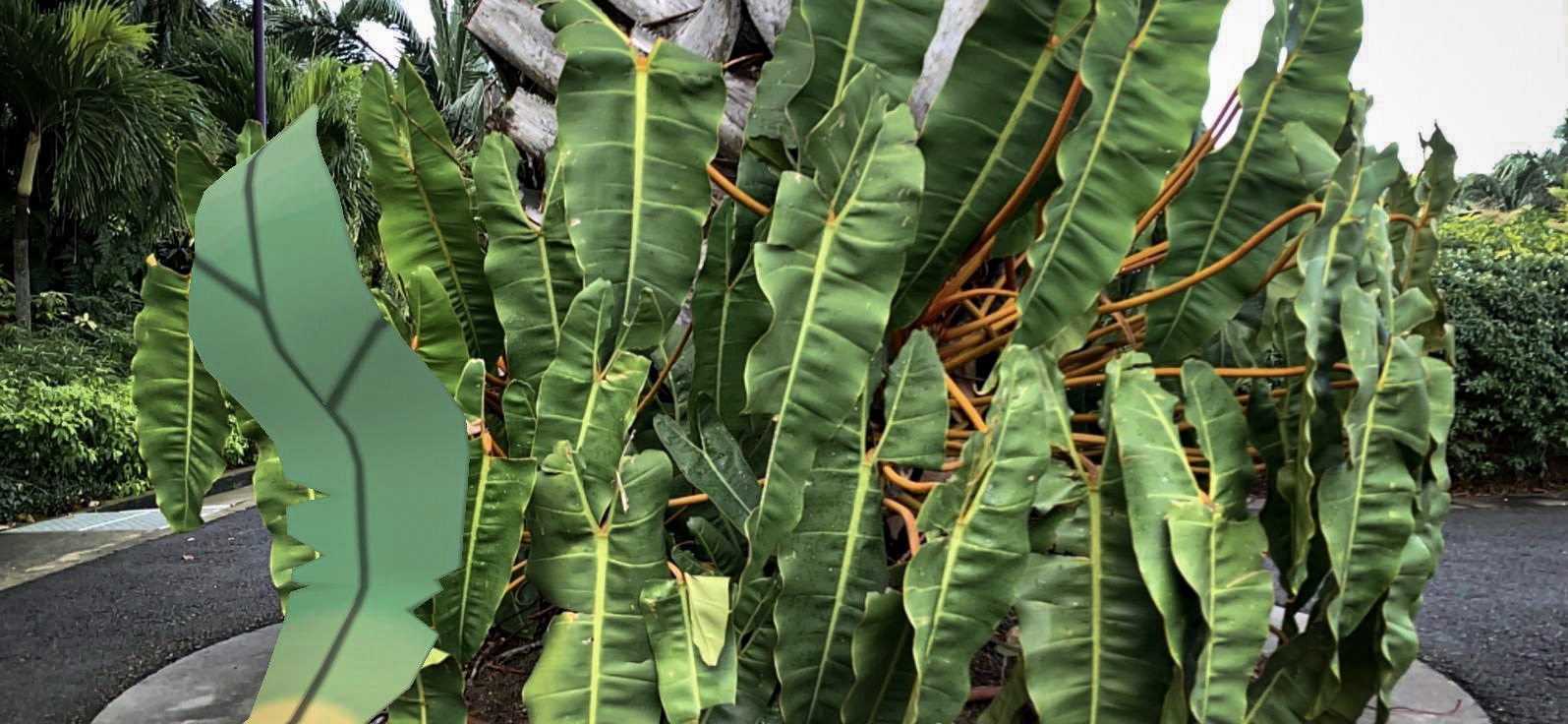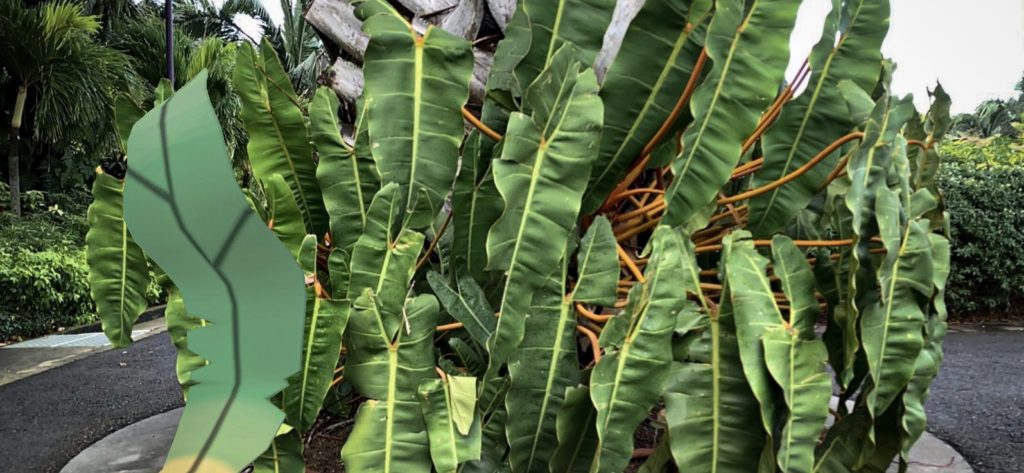 'When I saw this month's theme, one particular photo came in mind. I stumbled upon these leaves in Singapore, which made me think of Leafeon's tail!'
'Playing in the vines' by kittypokemonsalot, Grimsby, UK.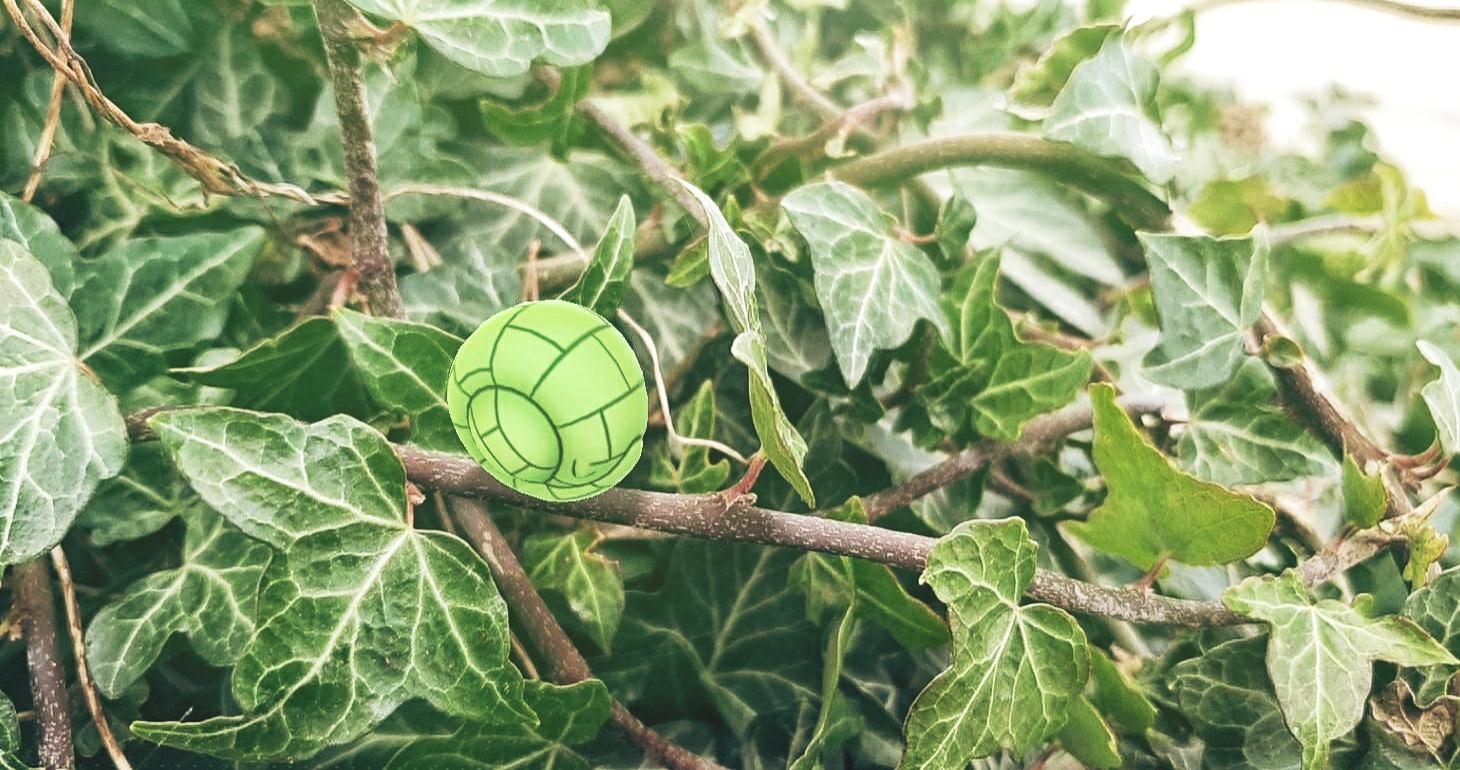 'Shiny Sandshrew was my number one aim for the Kanto Tour event, and as luck would have it, it was the first shiny Pokémon I caught! I literally squealed with delight. I saw this ivy and could just see Sandshrew rolling down the vines, it has one of the cutest attack animation for sure!'
Next Submission Theme
For our next submission theme, we're focusing on Rock types! They can be a little less loved as they aren't necessarily the cutest, but all Pokémon are awesome and we can't wait to see what you come up with. Submit your images here by 25th April.