This month we decided to opt for a feature to make folks smile, with a joyous theme! Many of us look to Pokémon GO to make us happy, so why not a whole AR showcase of merriness! This definitely made me smile to put together, so I hope it does the same for you too.
Unedited Images
The below AR images have not been edited in any way.
'Happy Illumise' by Rhanique, Leeuwarden, the Netherlands.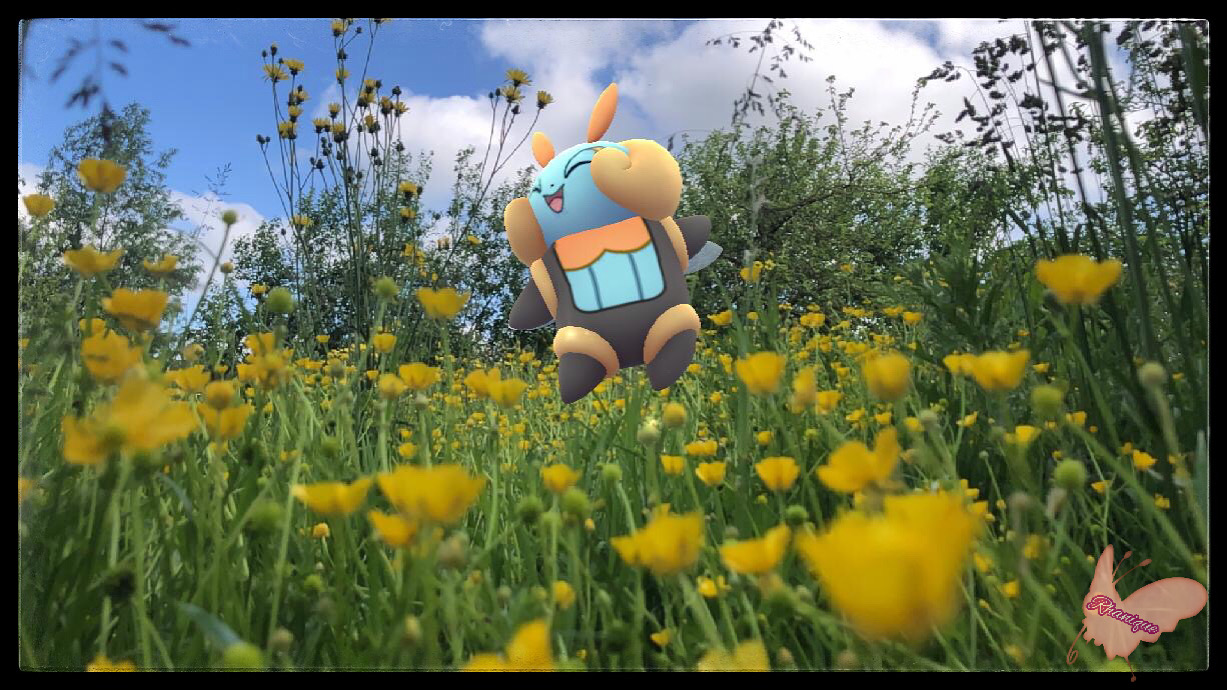 'Just look at how happy Illumise is!'
'The first hibiscus' by La Vie en rose, Japan.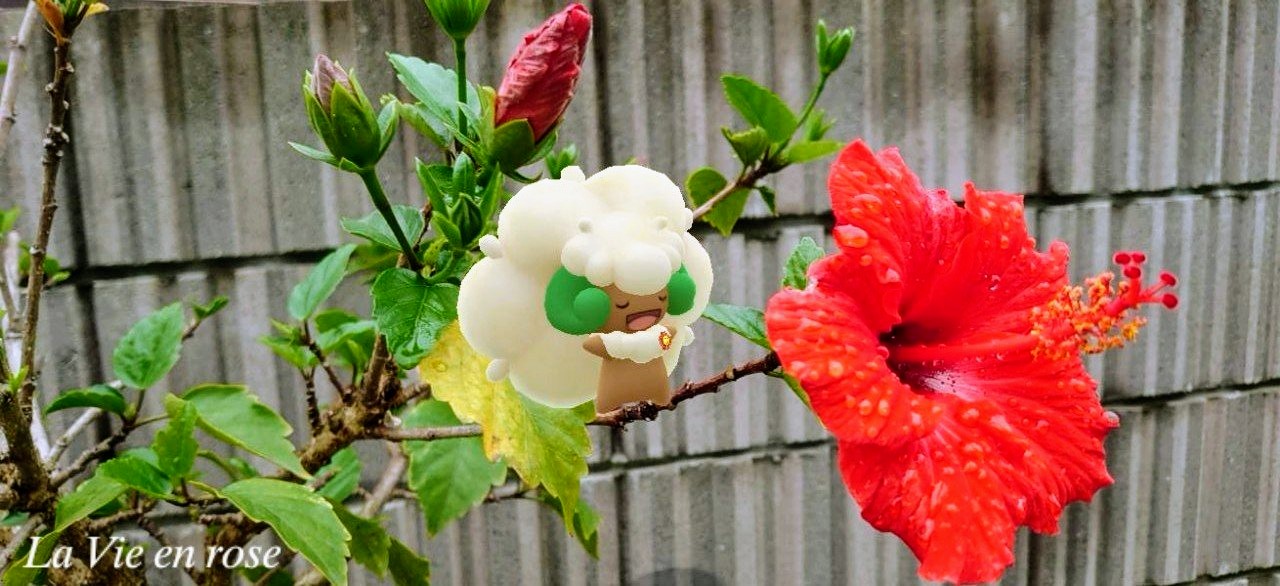 'The first hibiscus of the year in the garden. Feel the arrival of summer.'
'Happy budew in the forest' by HazelCrocus, The Netherlands.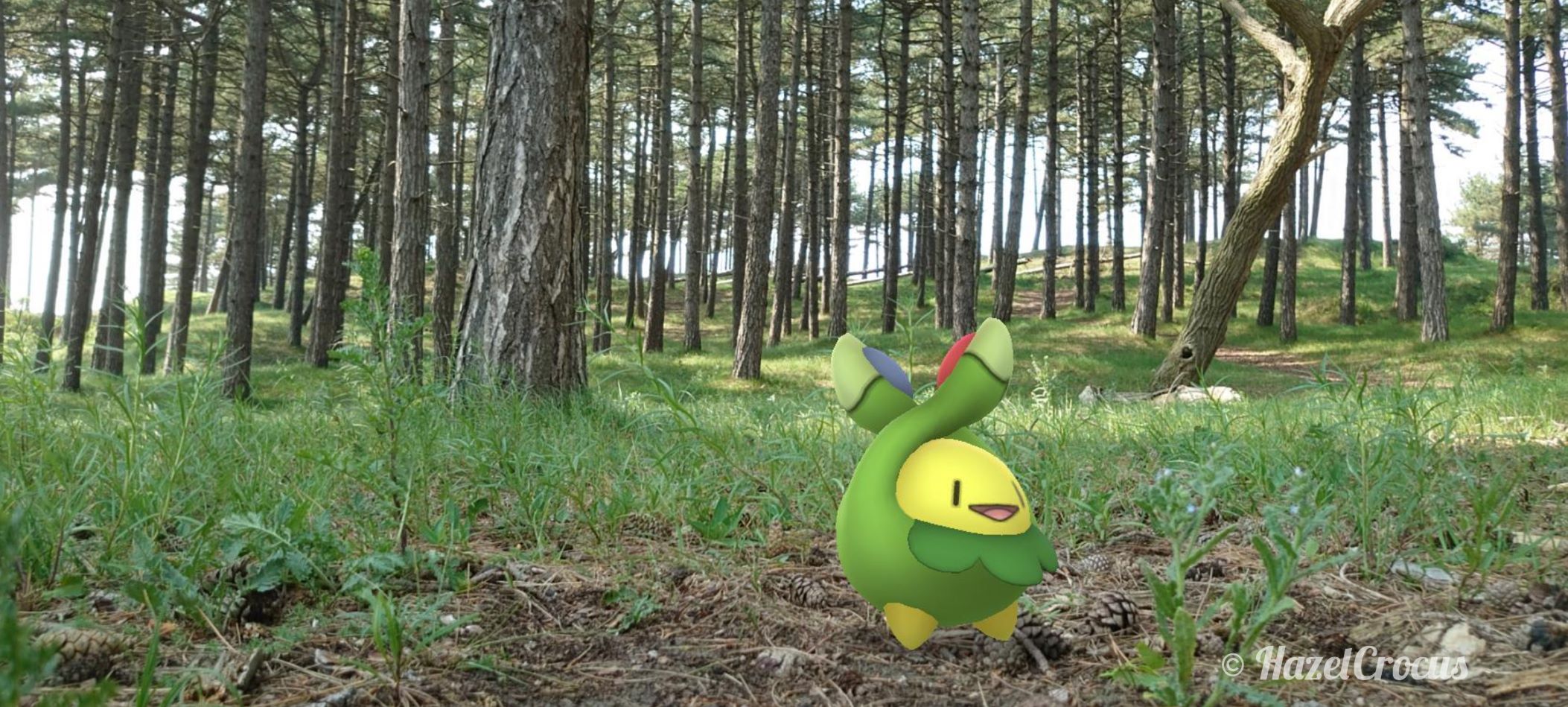 'I came across a very happy Budew skipping through the forest! He looked so happy and cute!'
By Aschen, Italy – Saronno (Varese).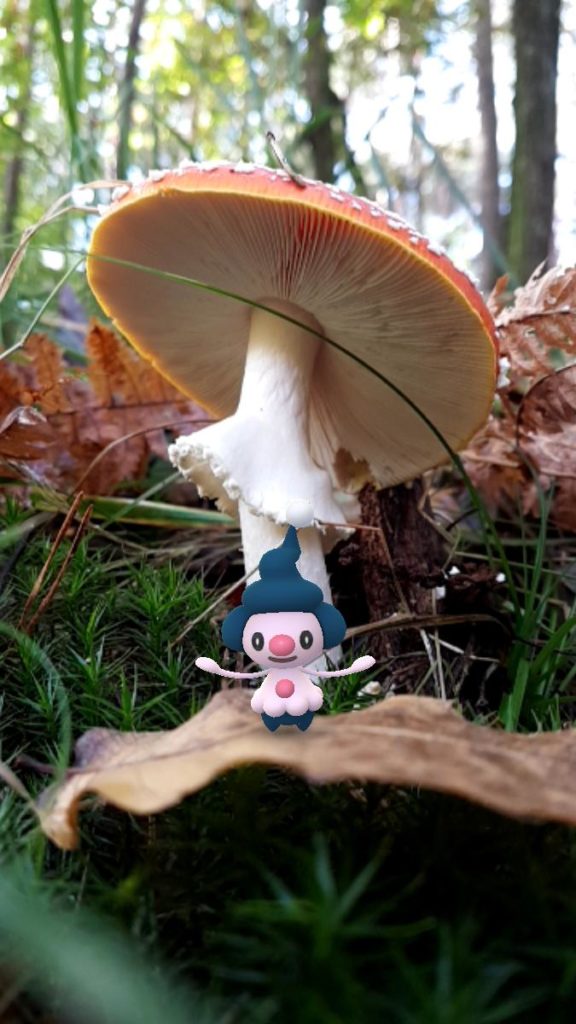 'Happiness is walking in the woods early in the morning, searching for the little treasures the nature can offer. What a surprise to find this little fairy friend playing under his mushroom!'
By Samvise97, Trieste, Italy.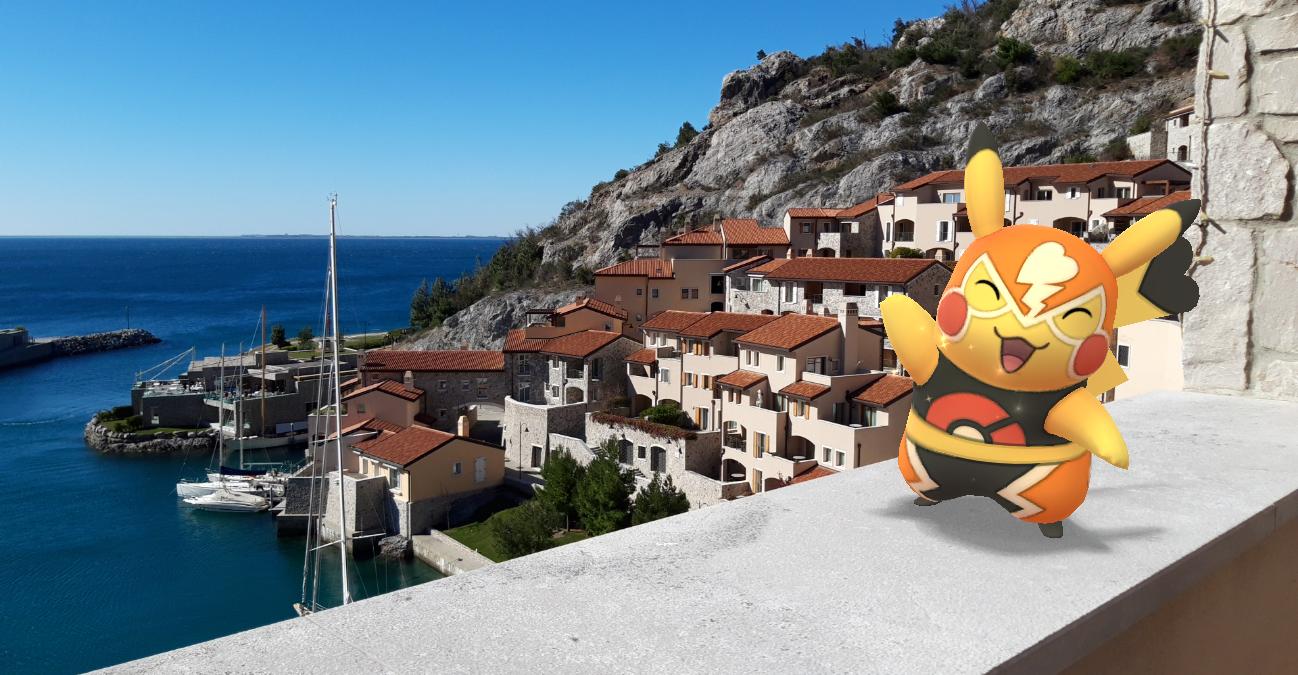 'Taking a relaxing pause from studying with some of my best friends and, of course, pokemon go too!'
'pleasure' by ずんだオレ, Promenade.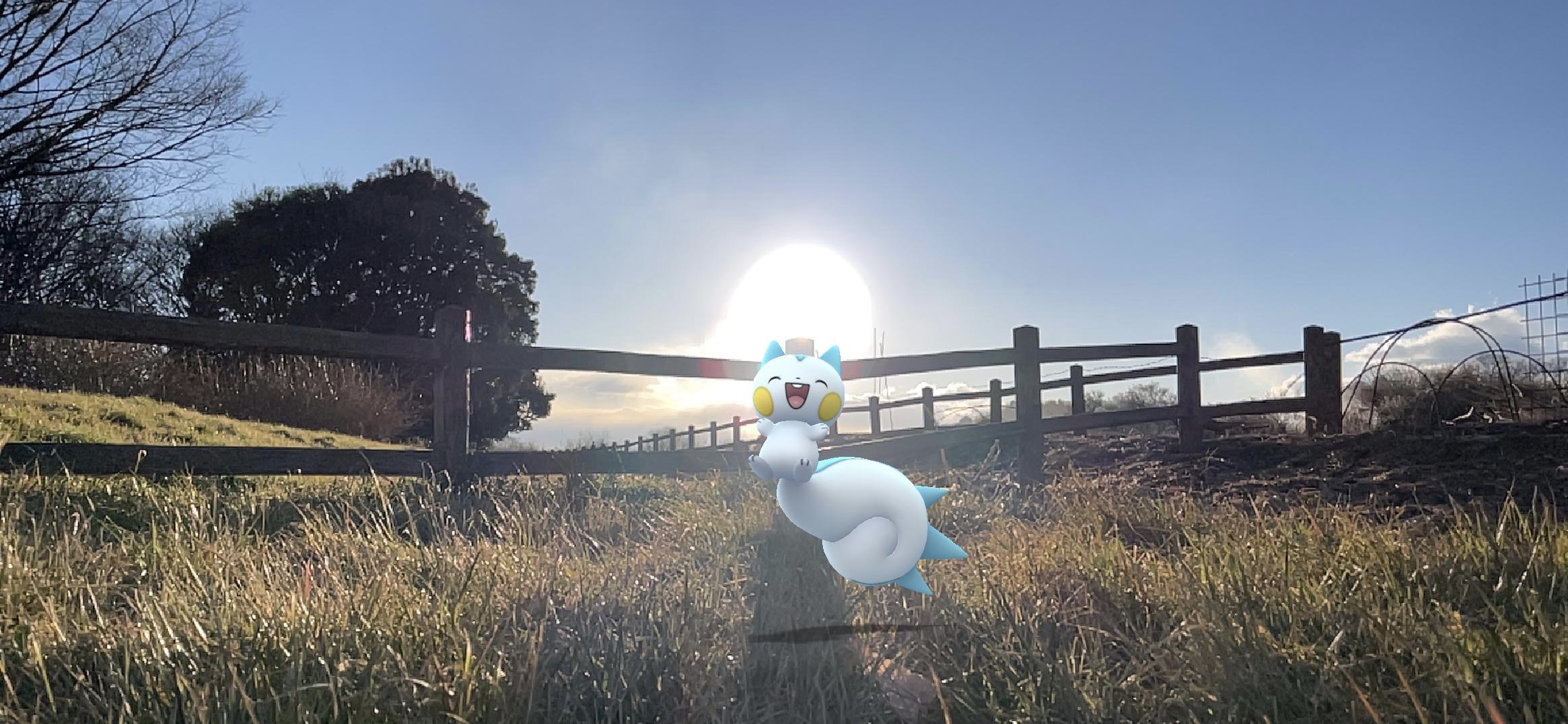 'I want to express my joy with my whole body.'
'Joys of movement' by SPSx22, Essex, UK.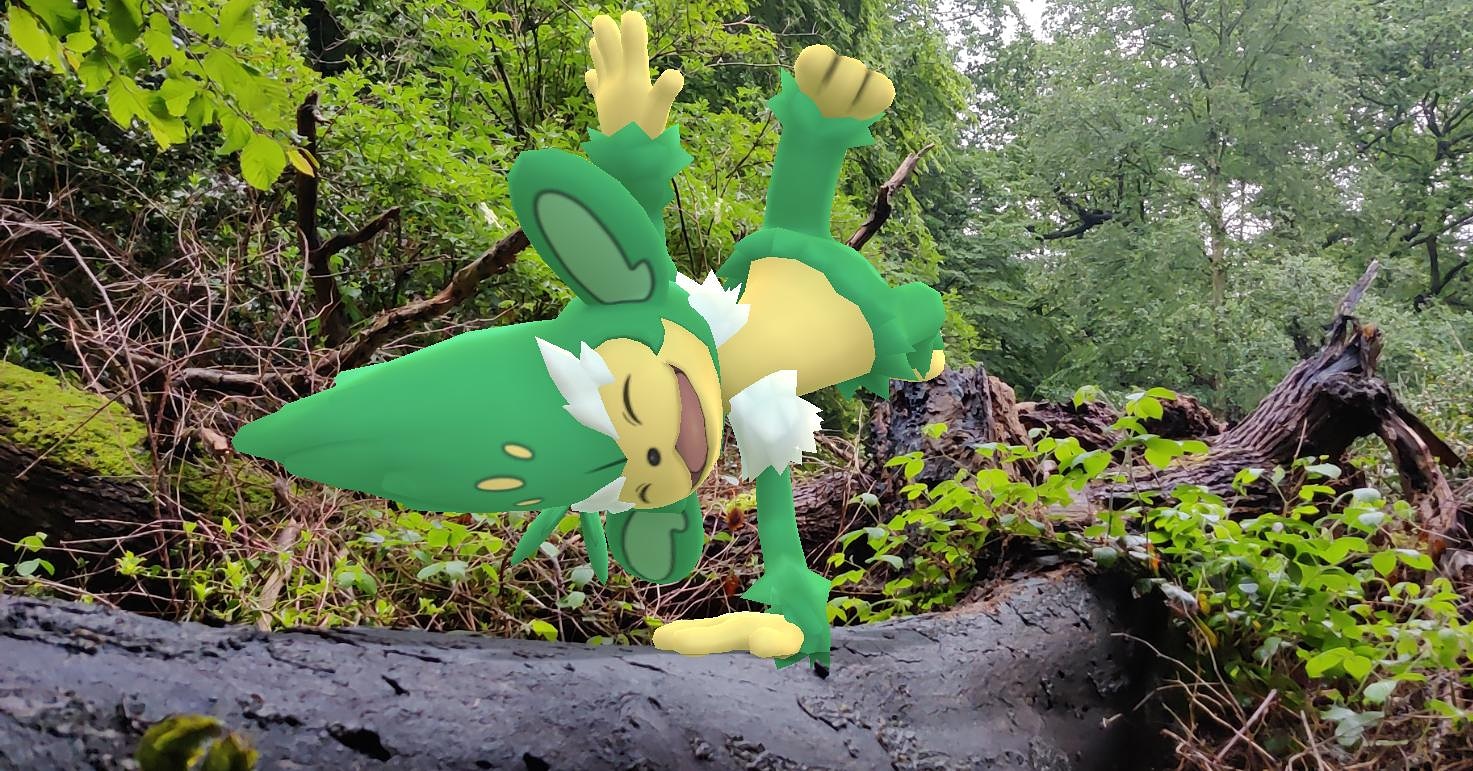 'Simisage is in their element when given the freedom of the forest to practice his parkour skills!!'
'Swinging' by Feresk, Dumaguete City, Negros Oriental, Philippines.
'She begged me to push her until I just couldn't push anymore.'
'Greetings from everywhere' by @pokemoninlife, Taichung city, Taiwan.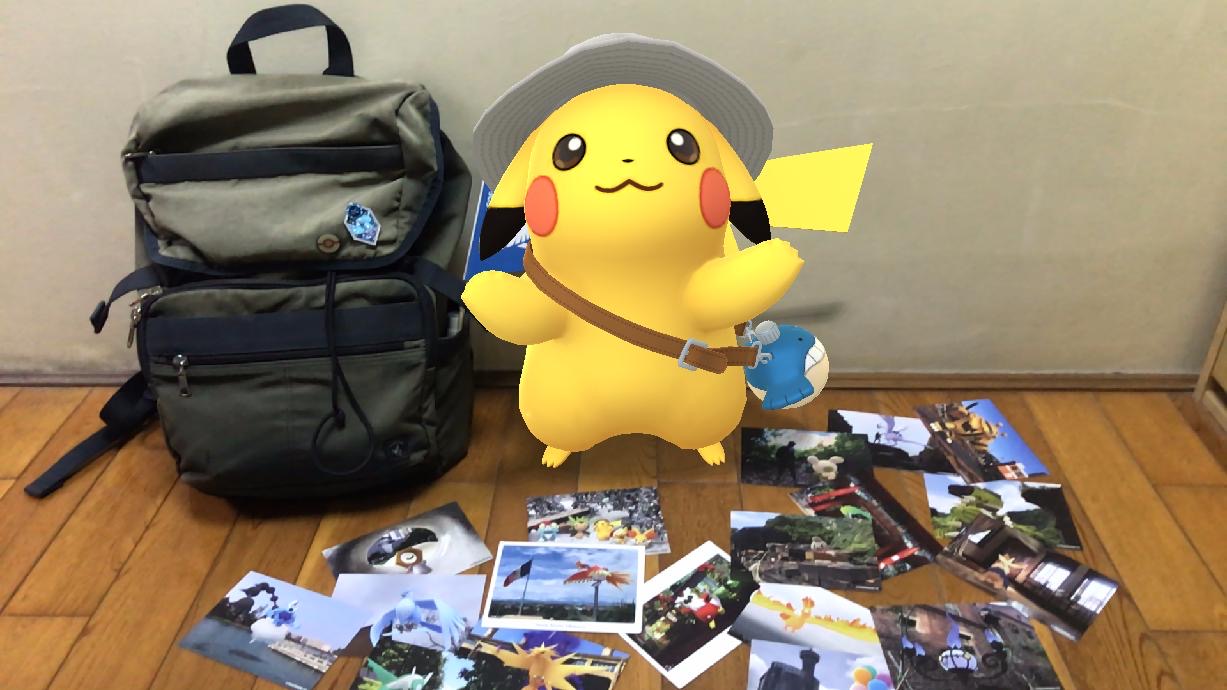 'In celebration Pokémon 25 years anniversary, Pikachu and I got some greetings from all around the world. And we also made some good memories by ourselves.'
'Smile!!' by nana15AR, Hiroshima, Japan.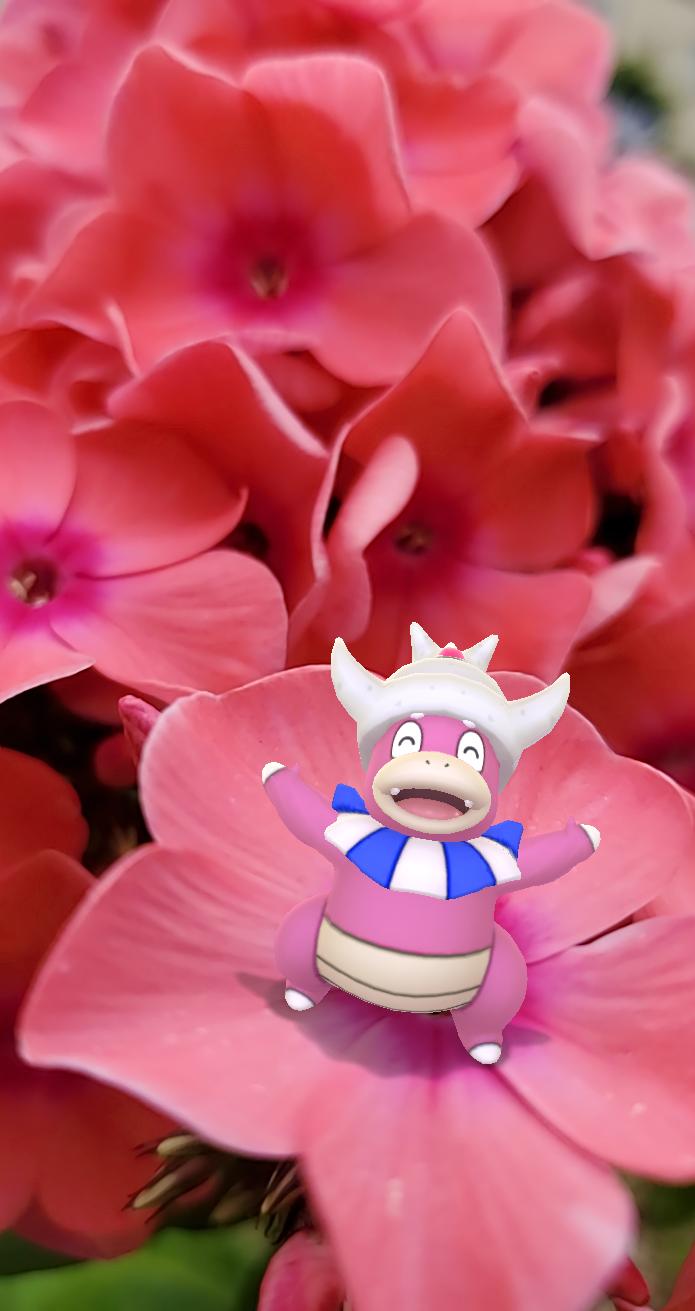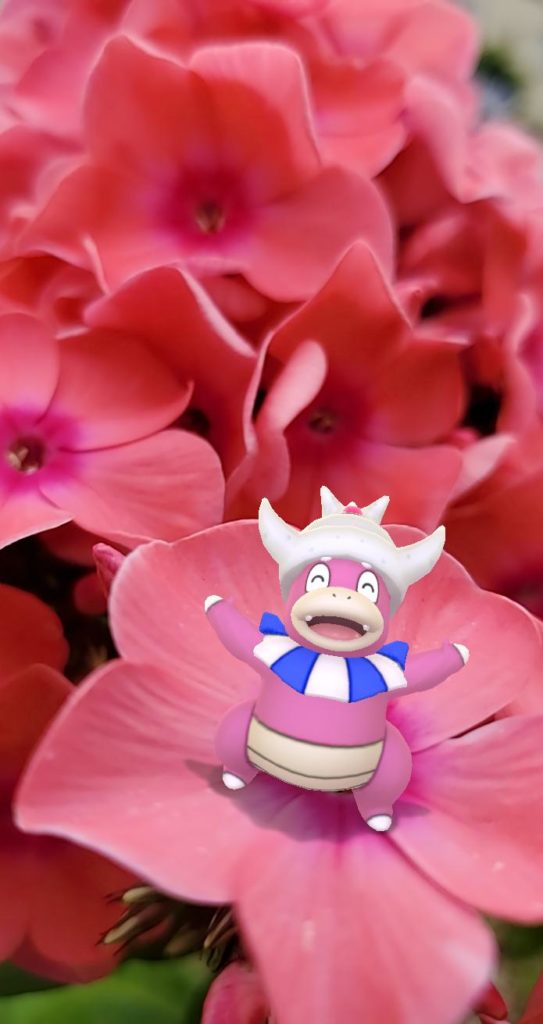 'Became invigorate with your smile!'
'Happy Selfie' by growlithegirl, Yorkshire, UK.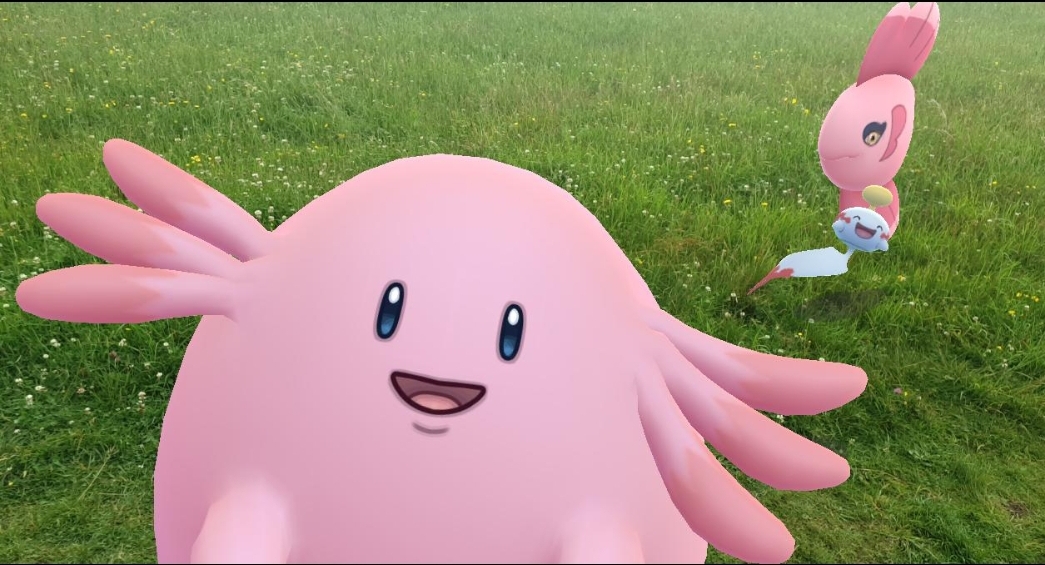 'Chansey is taking a happy selfie with her unlikely friends 💗'
'Smile!' by Rhanique, The Netherlands.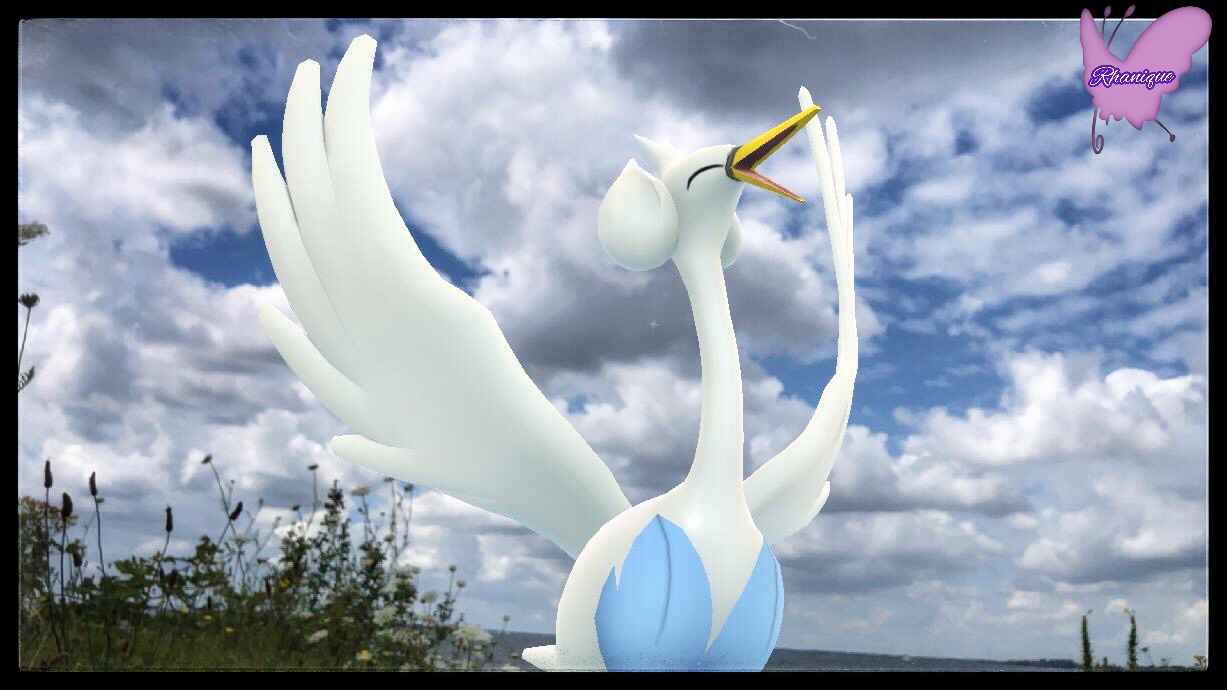 'The second time I got the chance to host an AR-theme week I hosted #pkmnsmilesweek. I used this happy photo of Swanna to introduce the week. You can find lots of gorgeous ARphotos if you search through that hashtag. Smile!'
Edited Images
The below AR images have been edited or filtered in some way.
'Moo Moo Milk' by Mythical Lae Snaps, London, Ontario.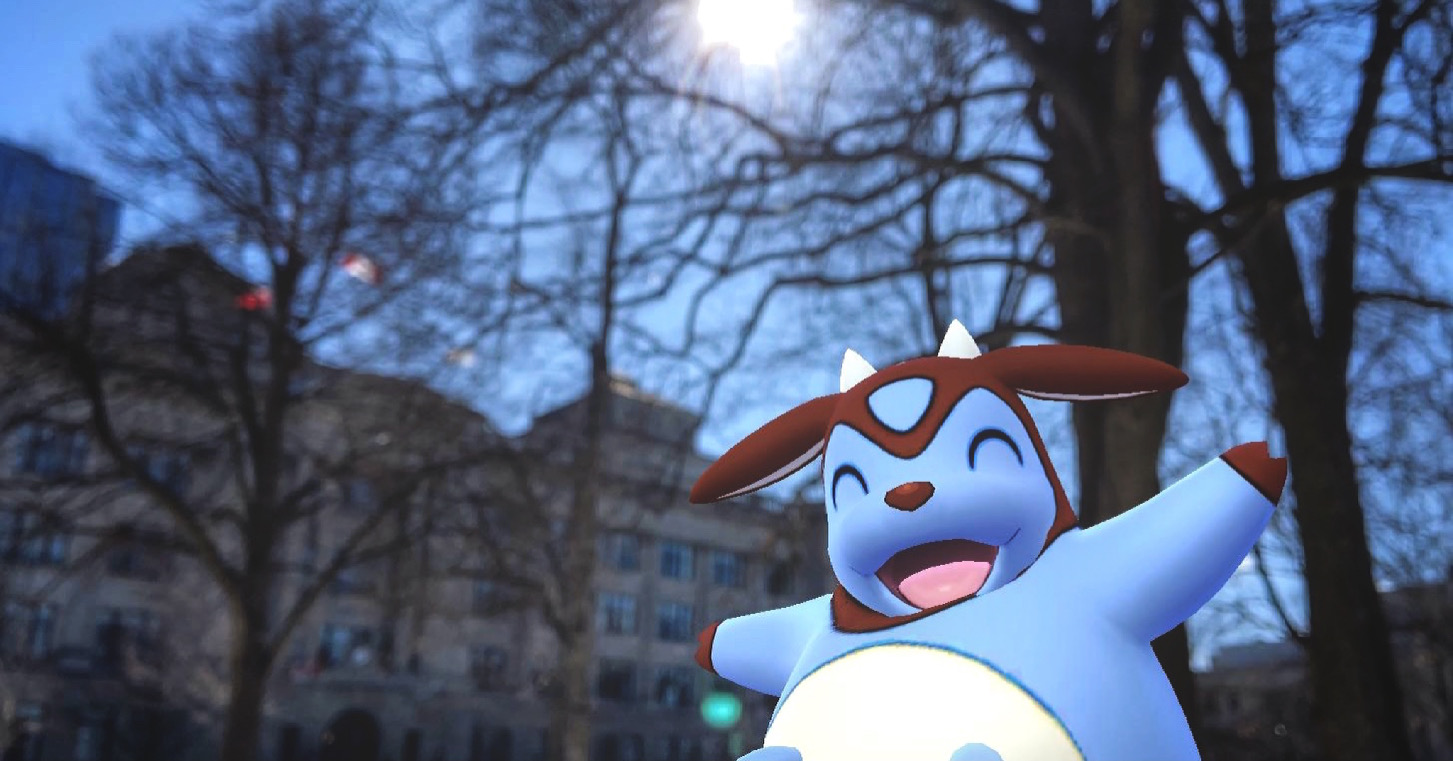 'Sometimes you just have to be a blue cow soaking up some sun! Cows are my favourite animal so of course Miltank is one of my favourite Pokémon. When they announced her shiny in the game I was so excited and very determined. I did all the tasks an encounters I could but it looked like I wouldn't find the shiny when on the last day BAM shiny Miltank off the incense. I screamed out of joy in my car! Now we're on our way to best buddies!'
NOTE – beautiful use of Bokehmon here!
'Break of Dawn' by ElKhan32, Essex, UK.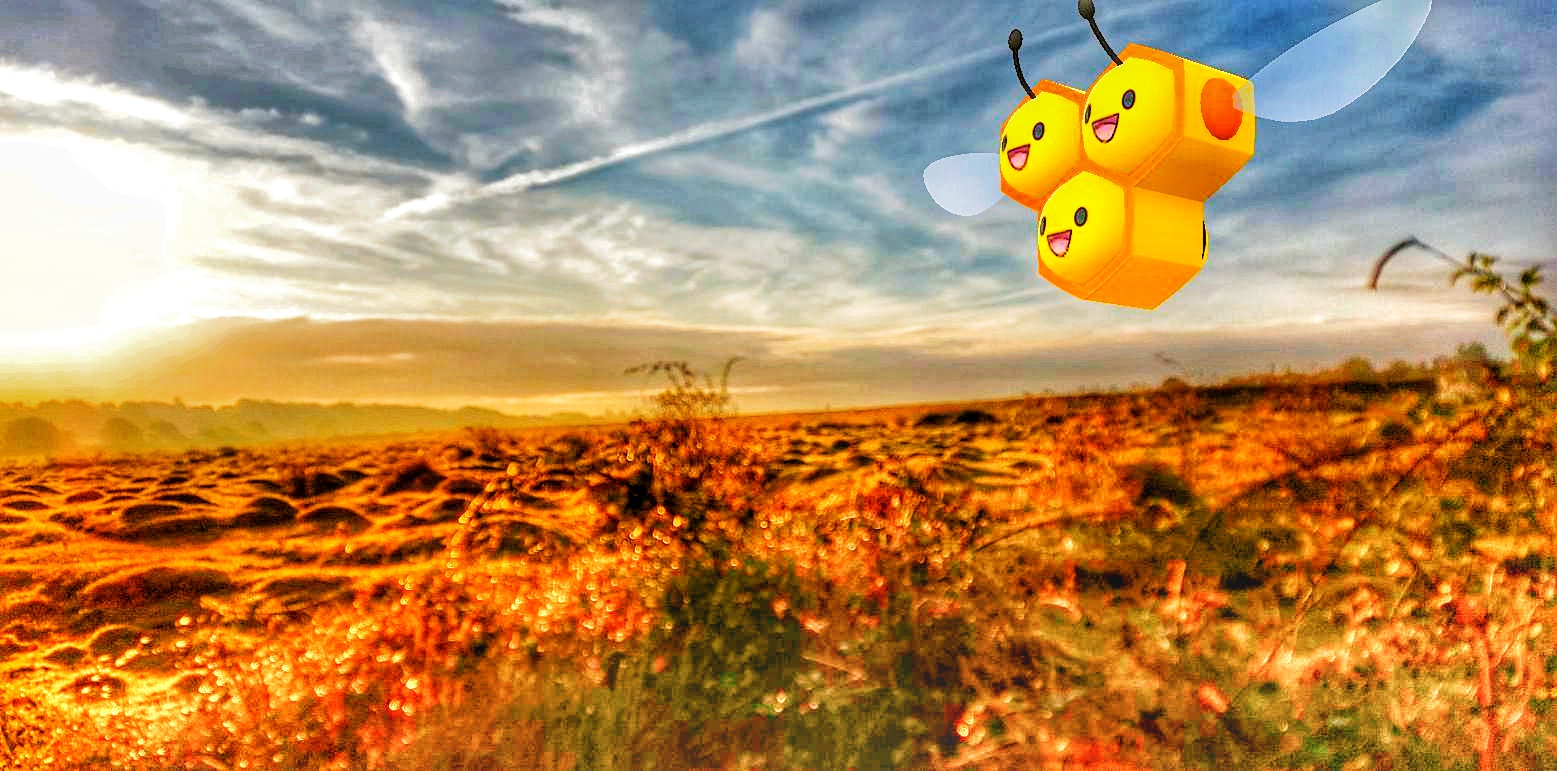 'Combee loves to get out on the plains and smell the flowers while the sun is rising'
'Smile' by hiropmg_tl40, Tokyo, Japan.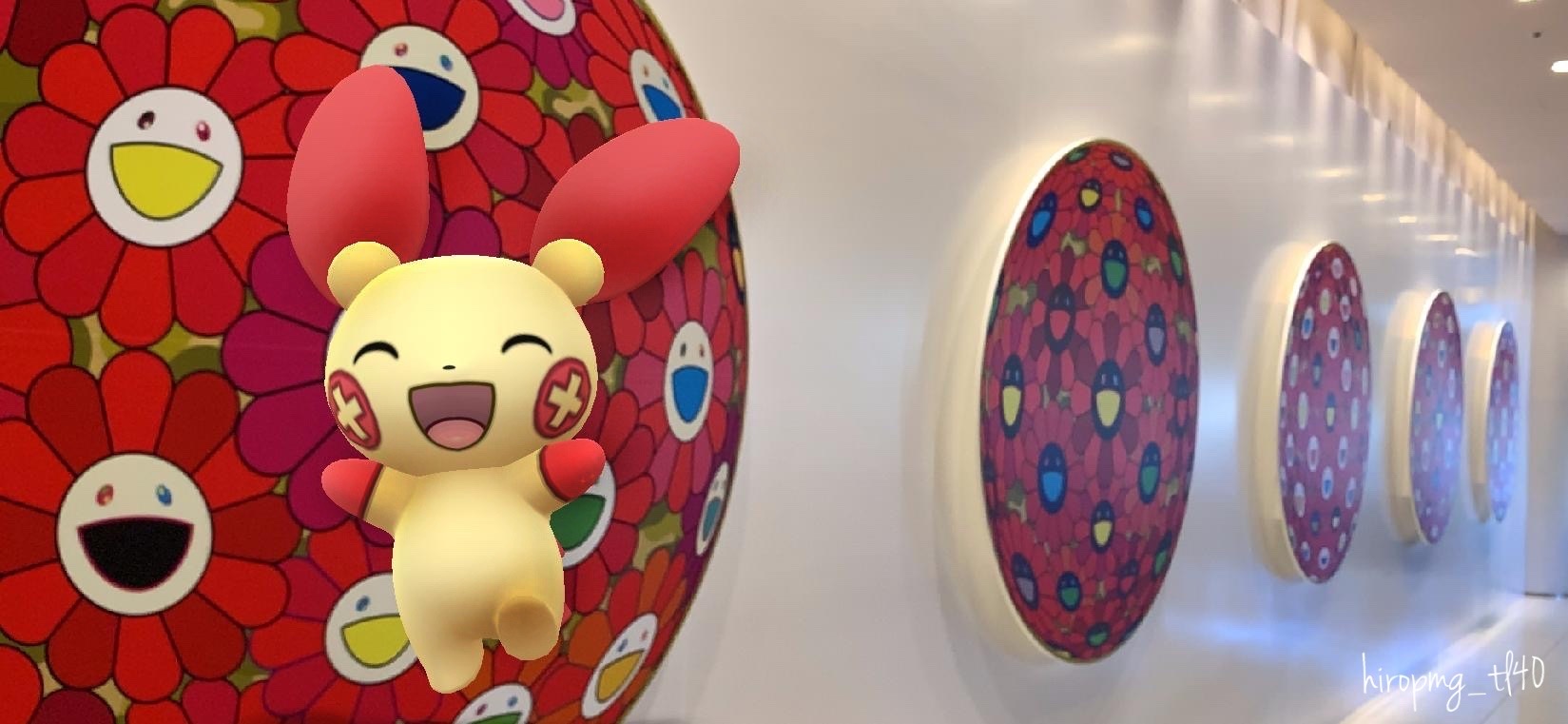 'concept: Smiles bring happiness. I hope we can get back to our normal lives as soon as possible. '
'Matcha desserts? Wynaut?' by Qing Yi, Tokyo, Japan.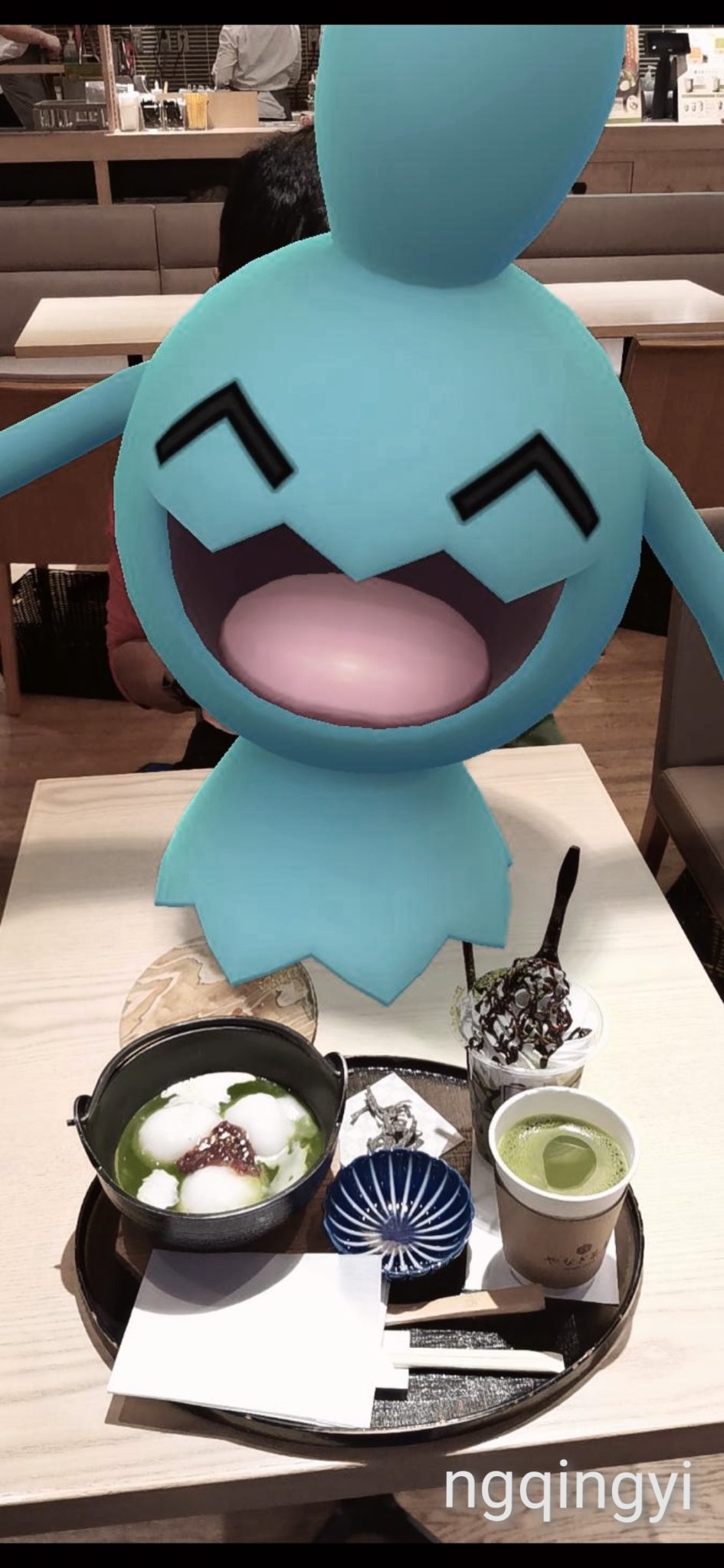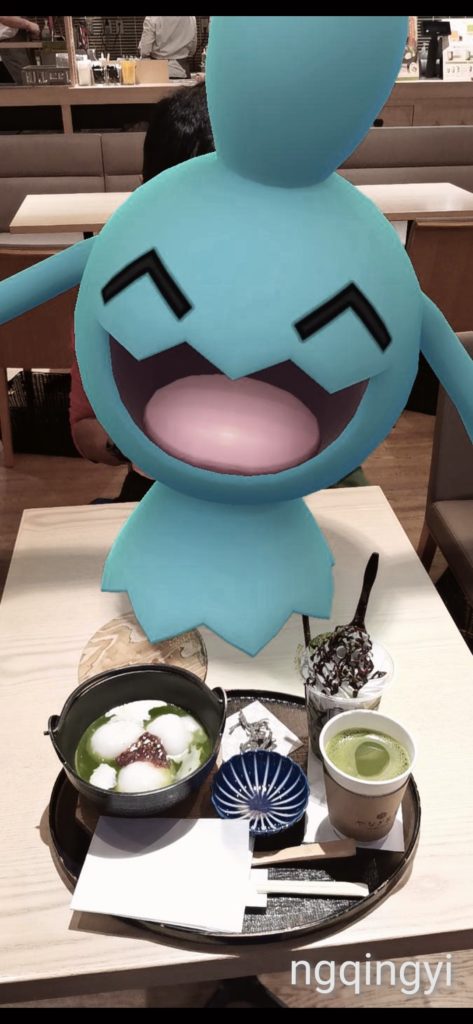 'Tired of window shopping and found a really nice matcha specialty store to rest and refuel. Not sure if Wynaut actually enjoyed the deserts, I mean he's always smiling like that all the time… '
'Surfs up' by Elkhan32, Essex, UK.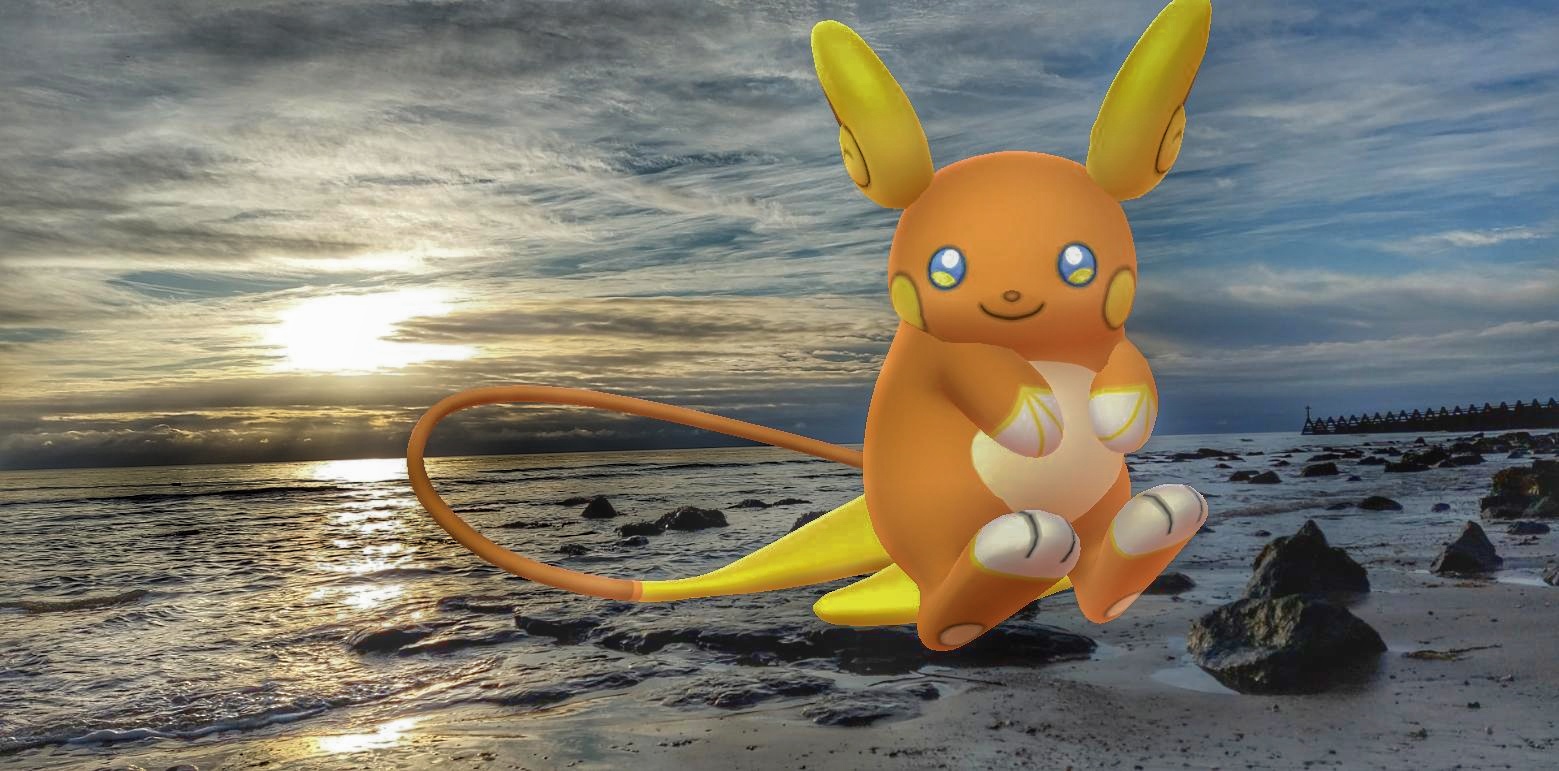 'This raichu came from a far off land, not native to this land I call home. But when we went to the beach it felt at home, like some sand and the sea was enough for it to fell content'
'Totodile makes a splash 💦' by alillemon, London, UK.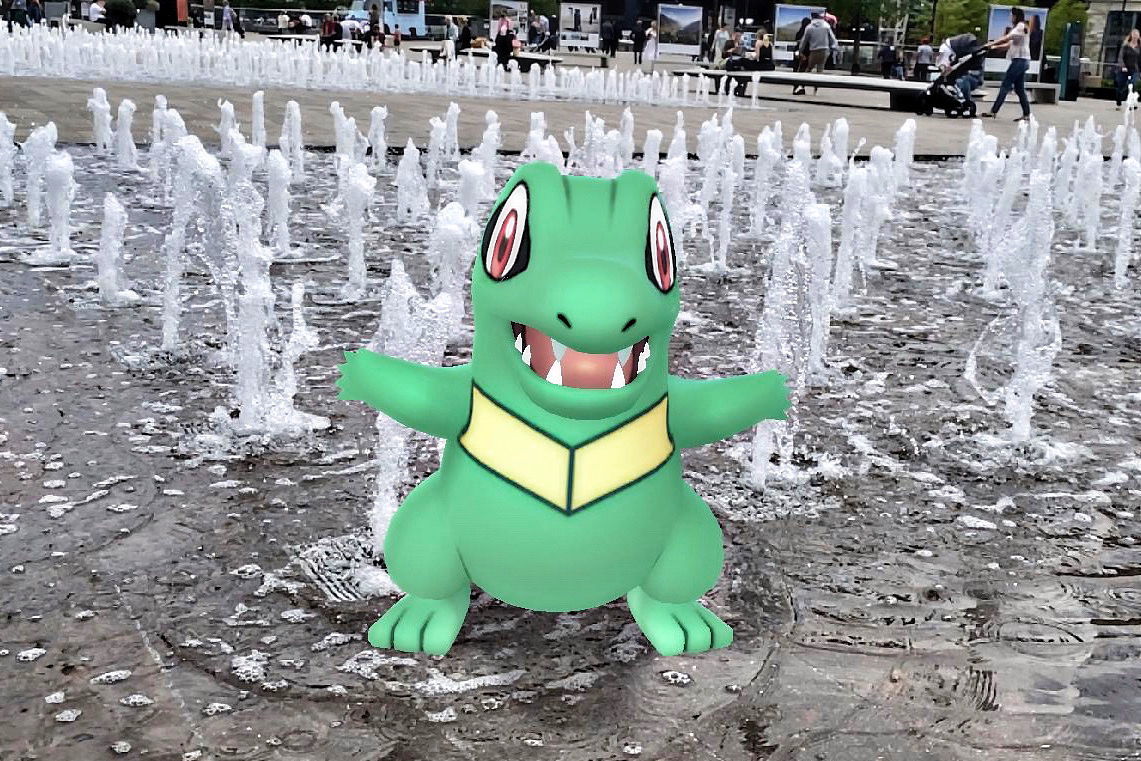 'Had a little stop-over at the King's Cross station the other day and caught this cutie playing in the fountain.'
'The break of day' by ElKhan32, Essex, UK.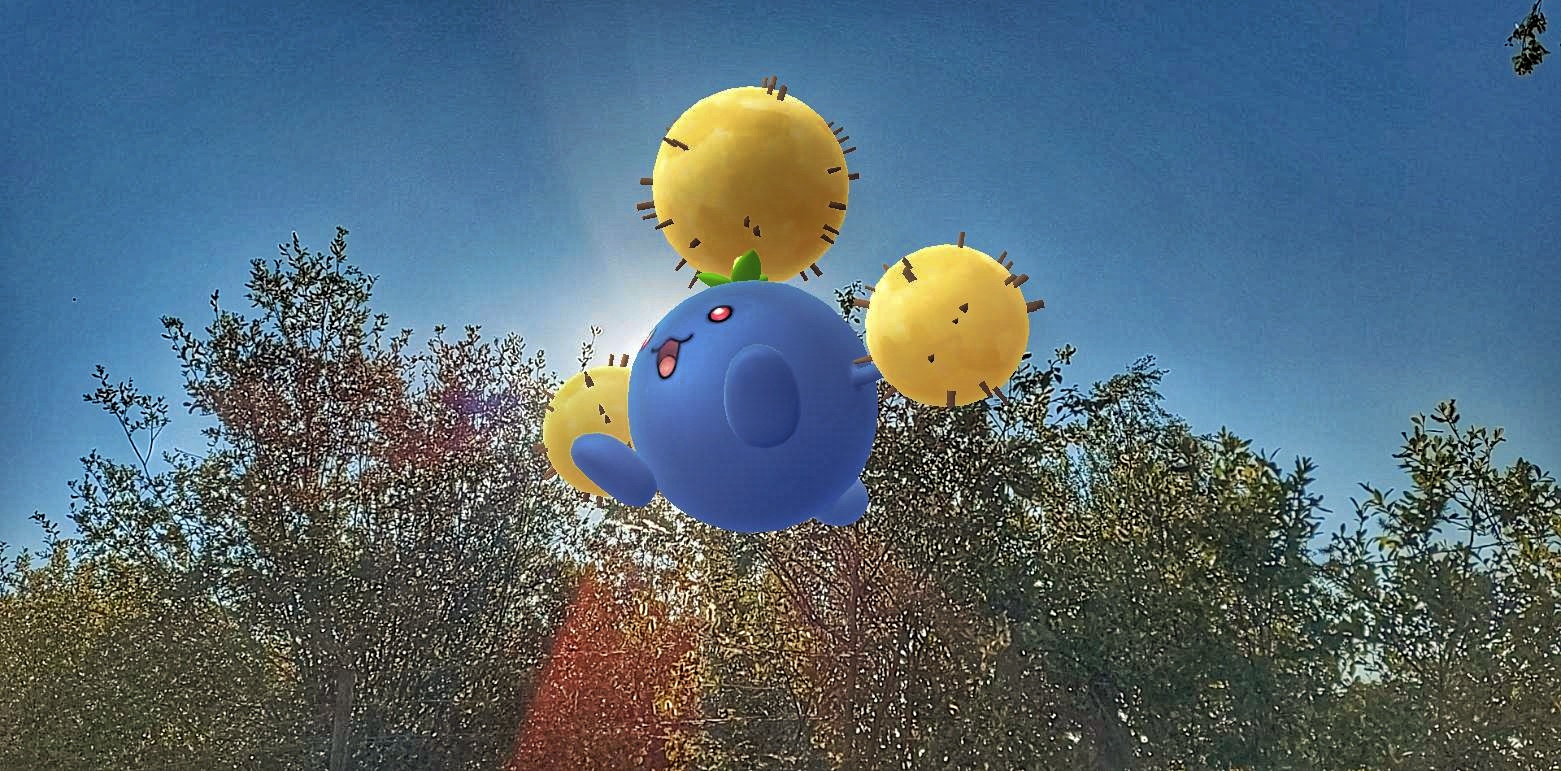 'As the sun rose on a beautiful day, I caught sight of this wonderful pokemon leaping into the day.'
'Beach Day!' by Feresk, Moalboal, Cebu, Philippines.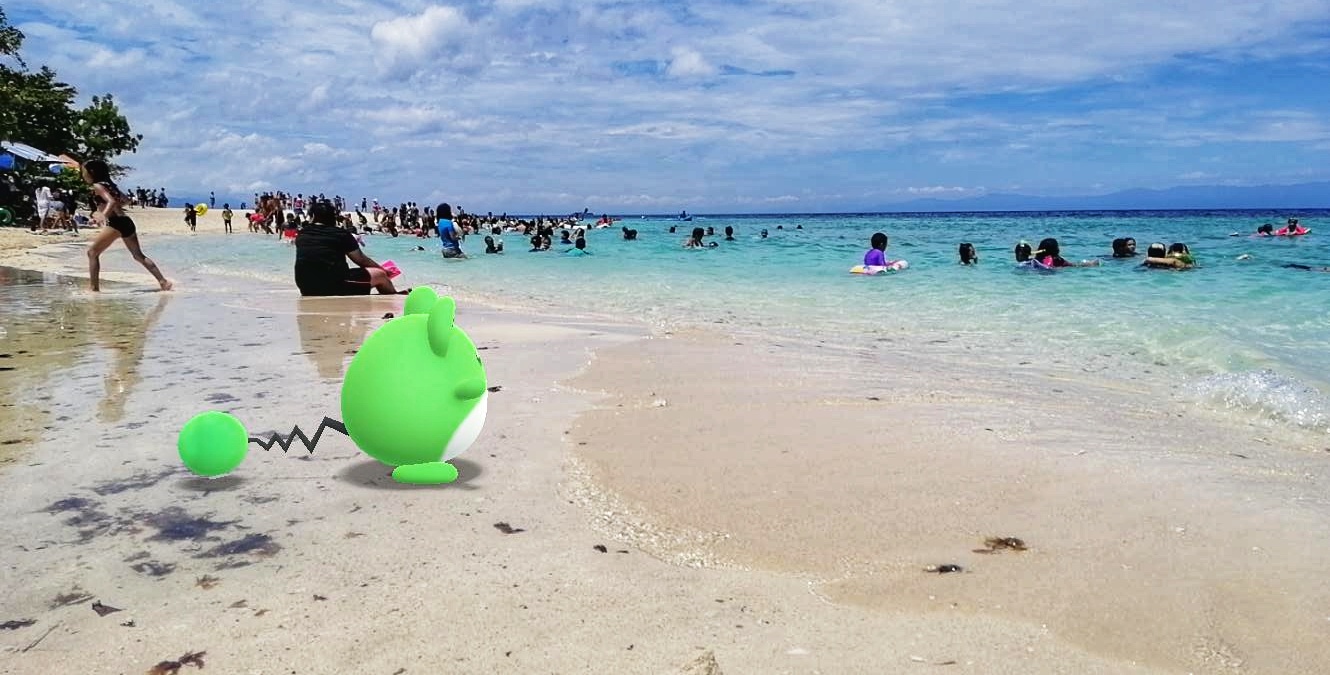 'It was well over a year since we've been to the beach, so this was certainly a treat!'
By Charm2Sul, Niagara Falls, NY, USA.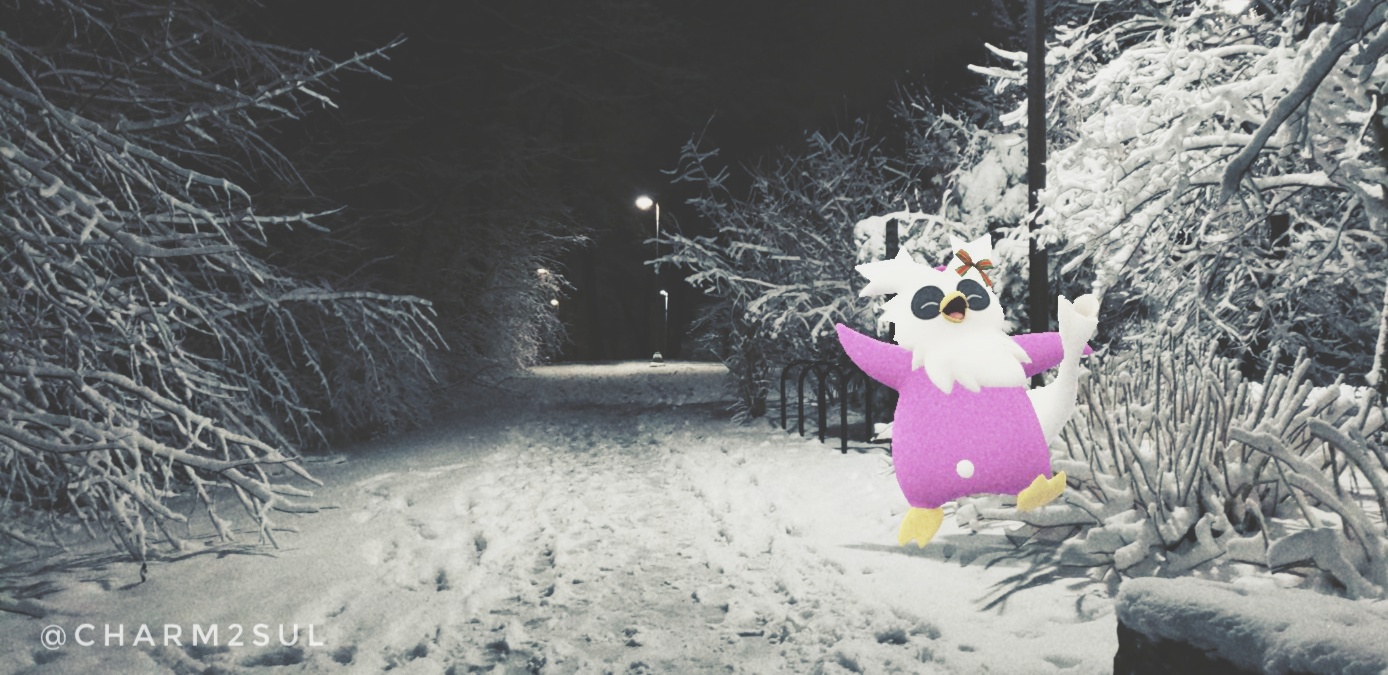 'Delibird feeling joyous about snow & Christmas'
AR Masters
The below images are taken by our AR Masters.
'Mythical Joy' by Ash Ketzchup, Belgium.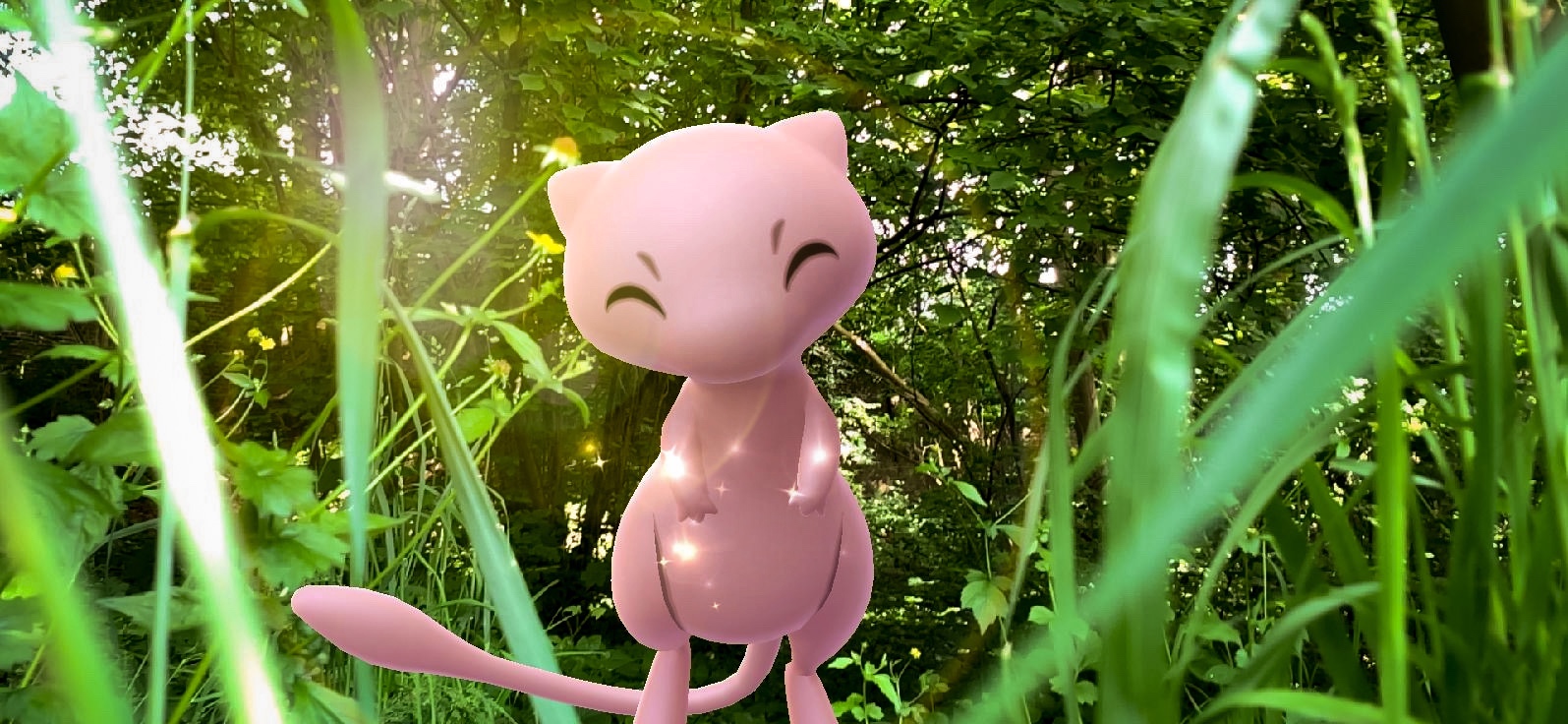 'I believe Mew is one of the happiest Pokémon out there!'
'Fluffy' by kittypokemonsalot, Grimsby, UK.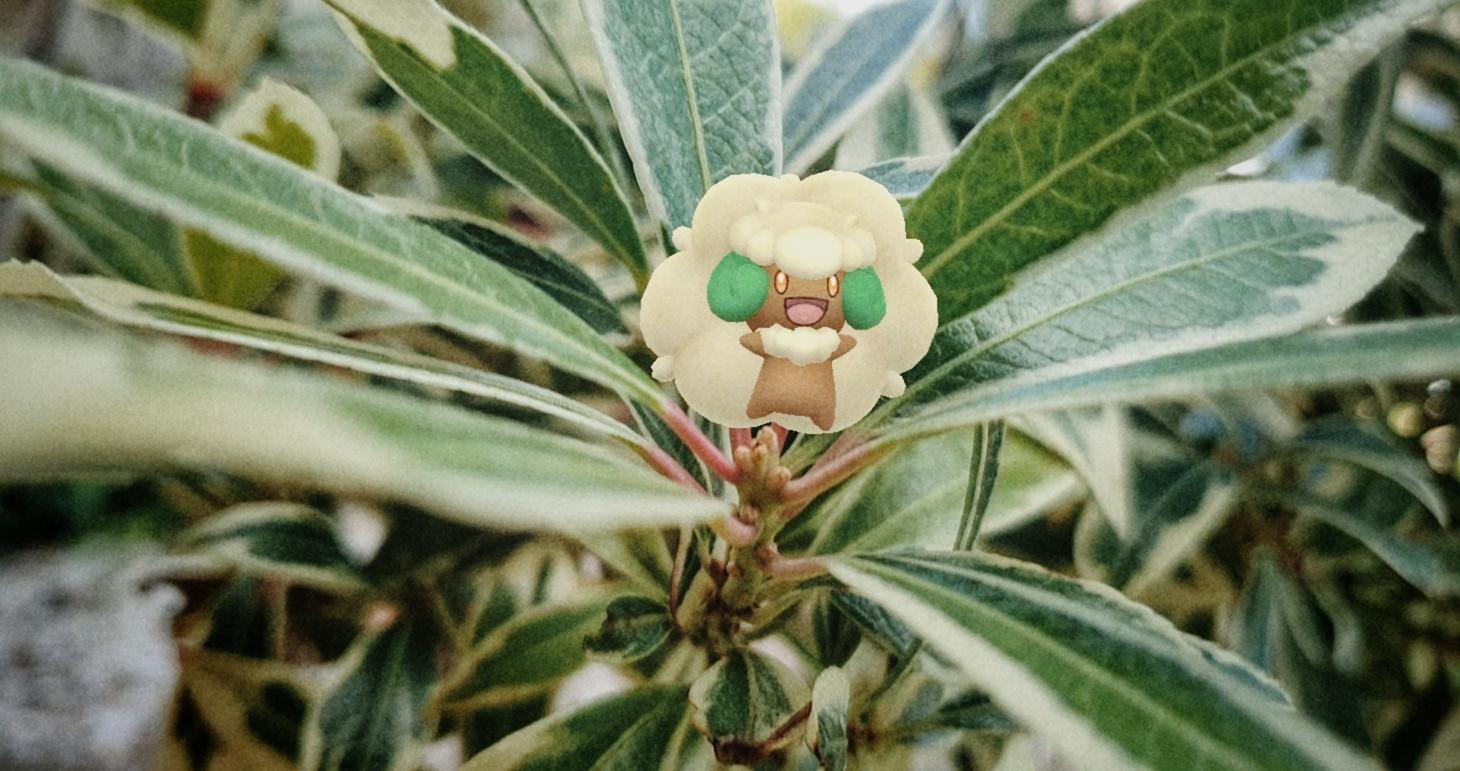 'Whimsicott is such a cutie! What a happy little pal'
Next Submission Theme
For our next submission theme, there is no theme! Submit any Pokémon GO AR photograph you love and be creative. Submit here by July 25th for your submissions to be included. Please note we have recently updated our submission rules so please read carefully!