For our September theme, we asked for submissions that featured only Legendary Pokémon. With some of the most beautiful Pokémon designs, we couldn't wait to see which Pokémon you picked, and how you photographed them! As always, next month's theme is right at the bottom of this feature with the link for submissions.
Unedited Images
The below AR images have not been edited in any way.
'Articuno' by TheBlaccMask, Mangalore, India.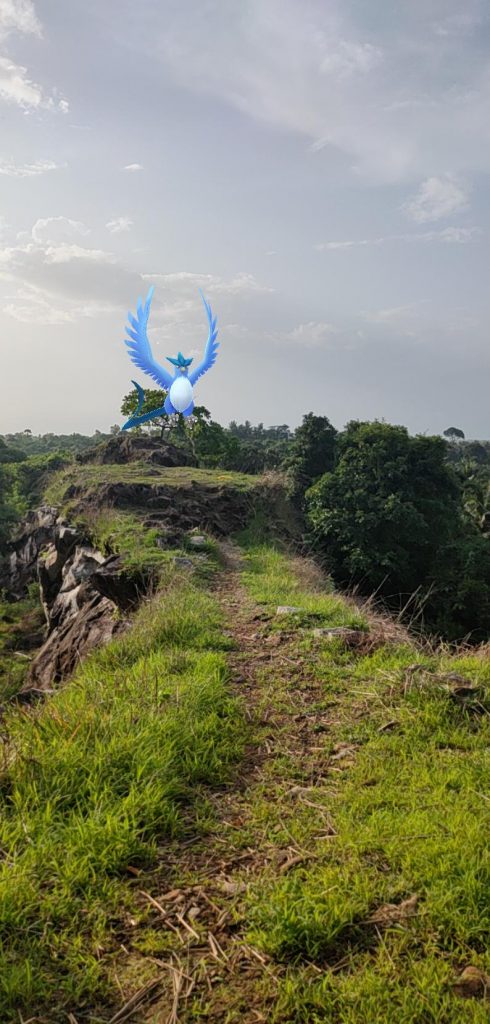 'Articuno is here, so y'all better know that 'Winter is coming"
'Suicune at the beach' by HazelCrocus, IJmuiden, The Netherlands.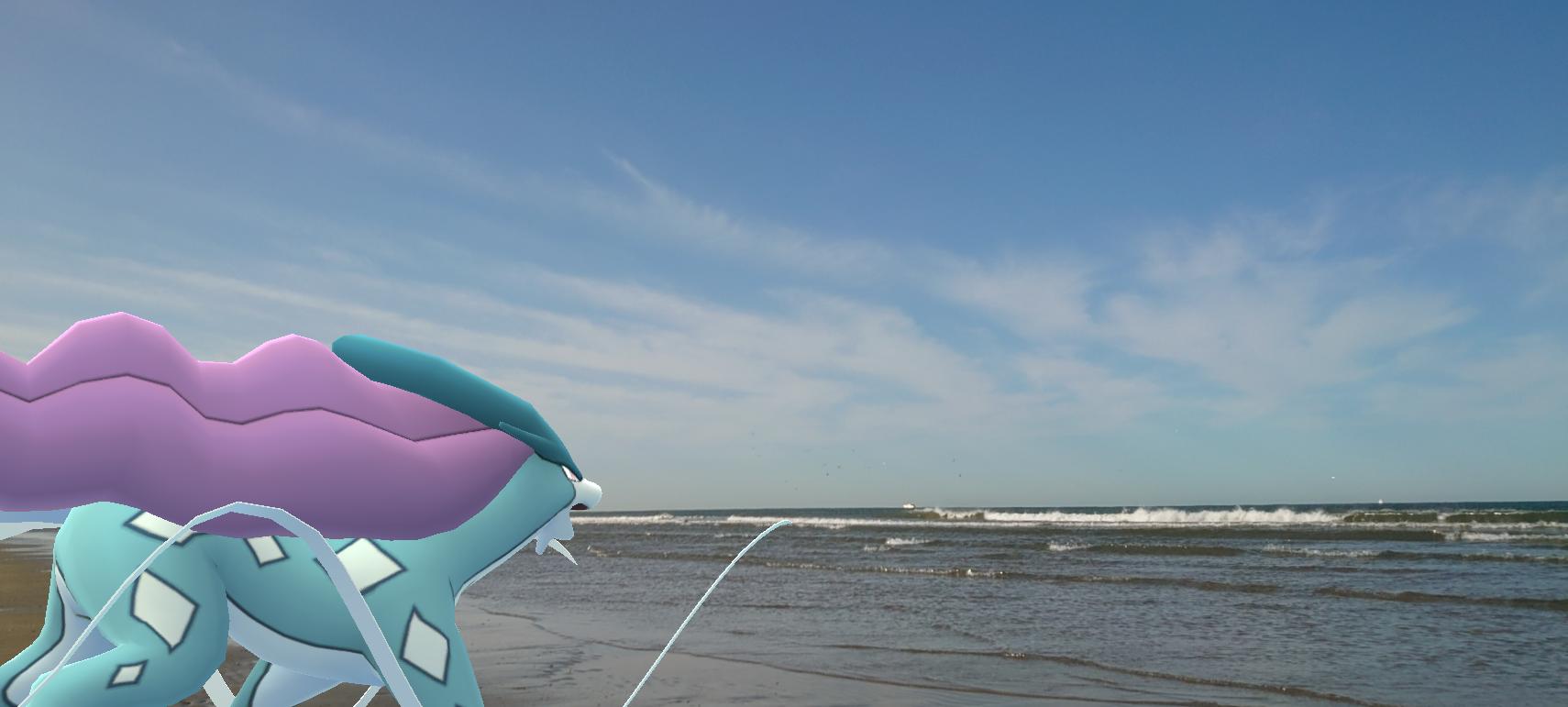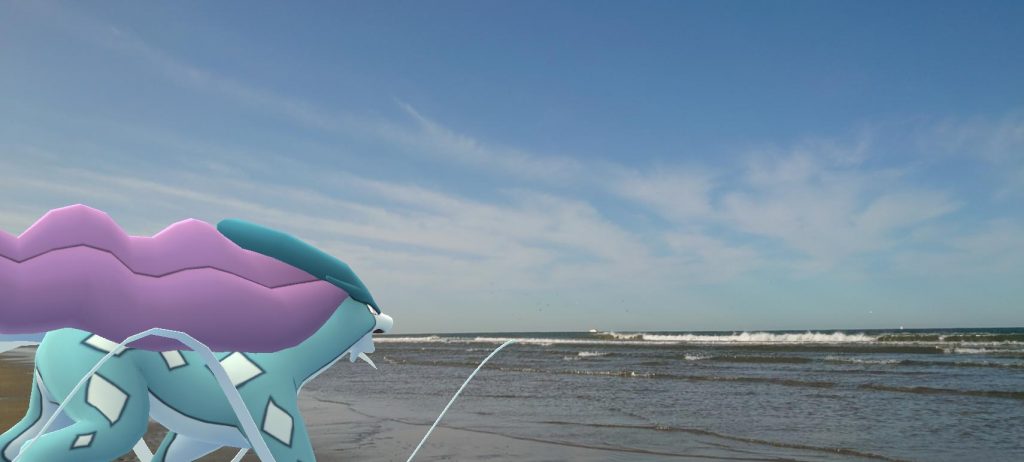 'Went to the sea and Suicune absolutely loved to run around on the beach and look at the waves coming in.'
'The Temple of the Feathered Serpent ' by Xthewalkingmed, Teotihuacan, Mexico.
'Rayquaza was modelled after the legendary Feathered Serpent god, Quetzalcoatl, of Aztec/Mesoamerican lore, who flies over the Temple of the Sun and the Moon at one of Mexico's most famous heritage sites, Teotihuacan, just outside Mexico City.'
'Master Of Time Dialga' by KawsarOras, Bangladesh.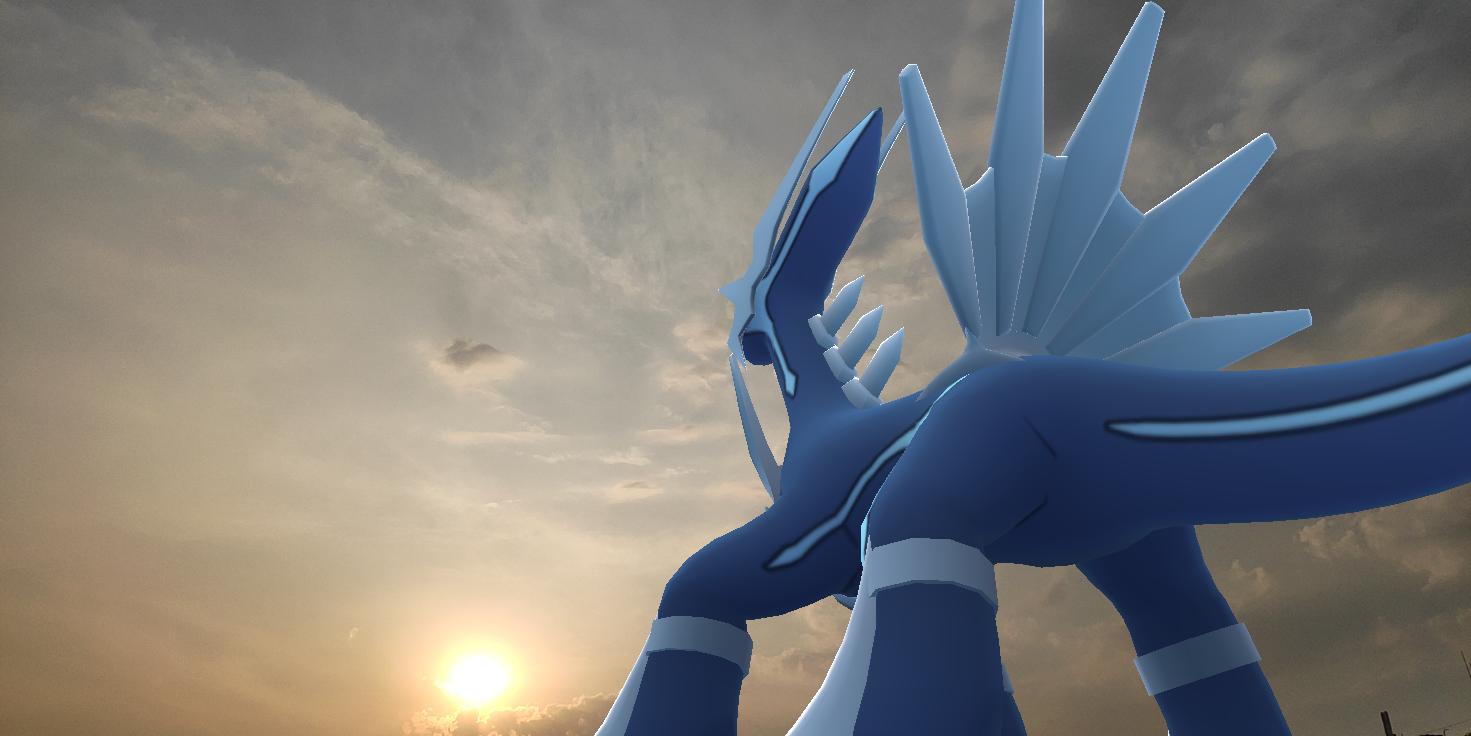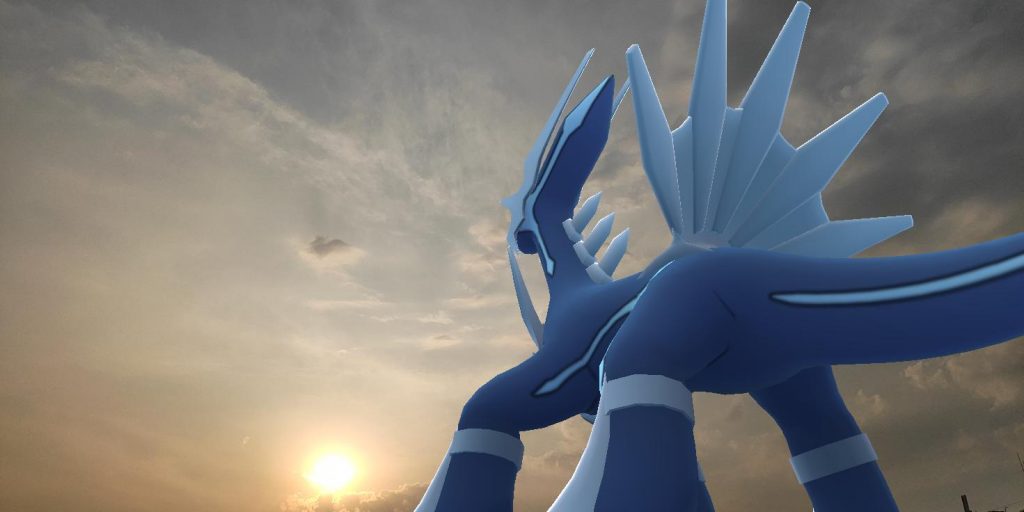 'It is said that the time began to flow when Dialga was born. I was lucky enough to have a glimpse of this beautiful legendary Pokemon.'
'Articuno' by marrxtyr, New England, USA.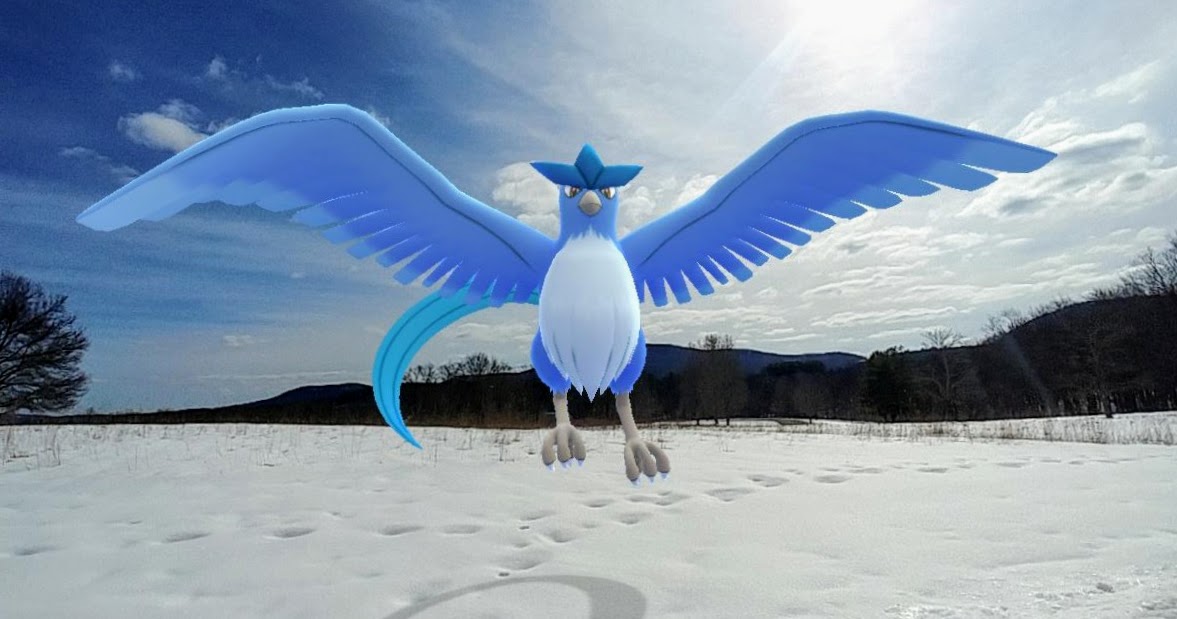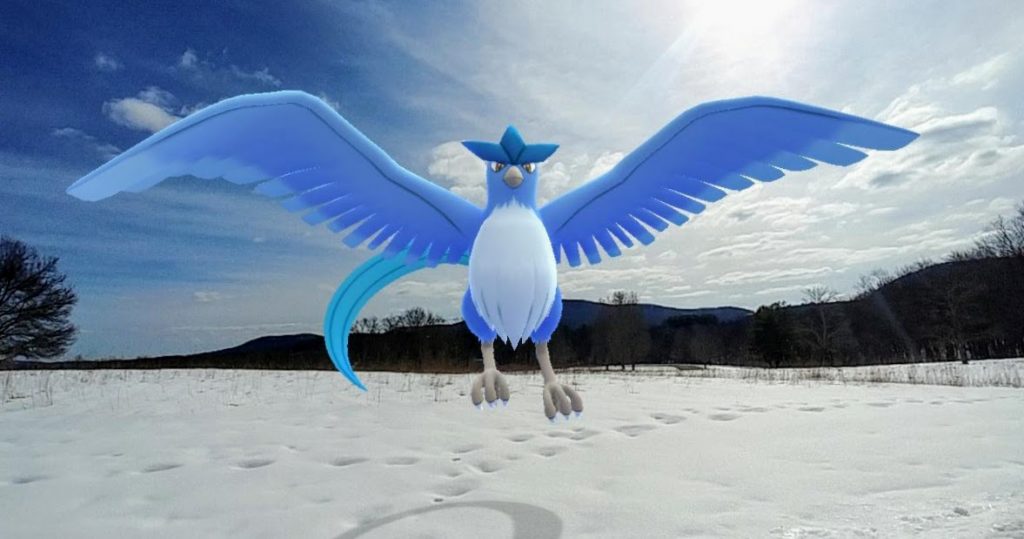 'When the AR feature came out it was winter here, so it only made sense to take photos of ice type Pokémon. Articuno has gorgeous ribbon-like tails and a lovely set of deep blue icicles on their heads like crowns. This Pokémon is believed to control water and ice, with the ability to make snowfall.'
'fireworks' by karuta, Japan.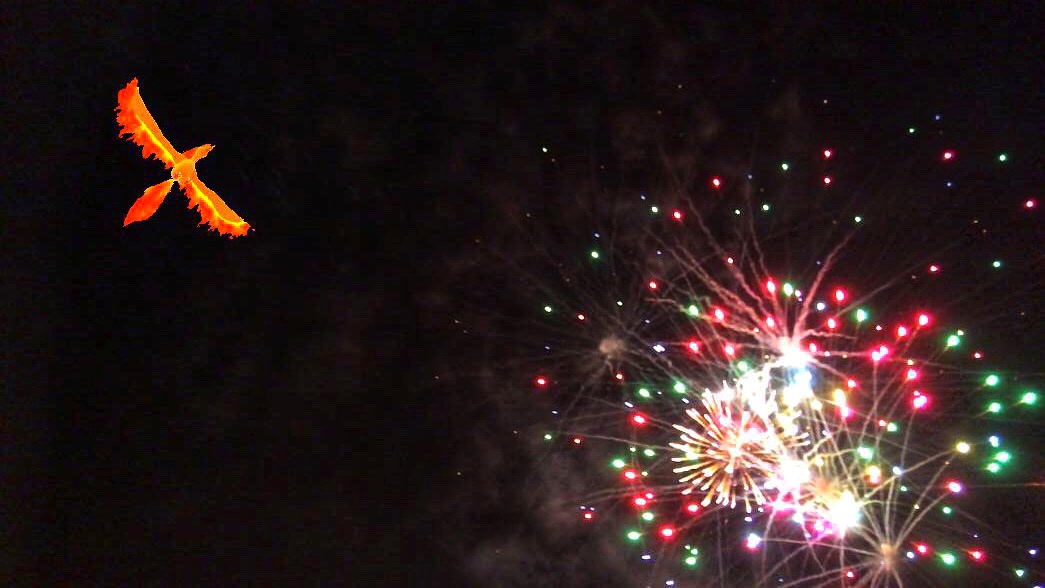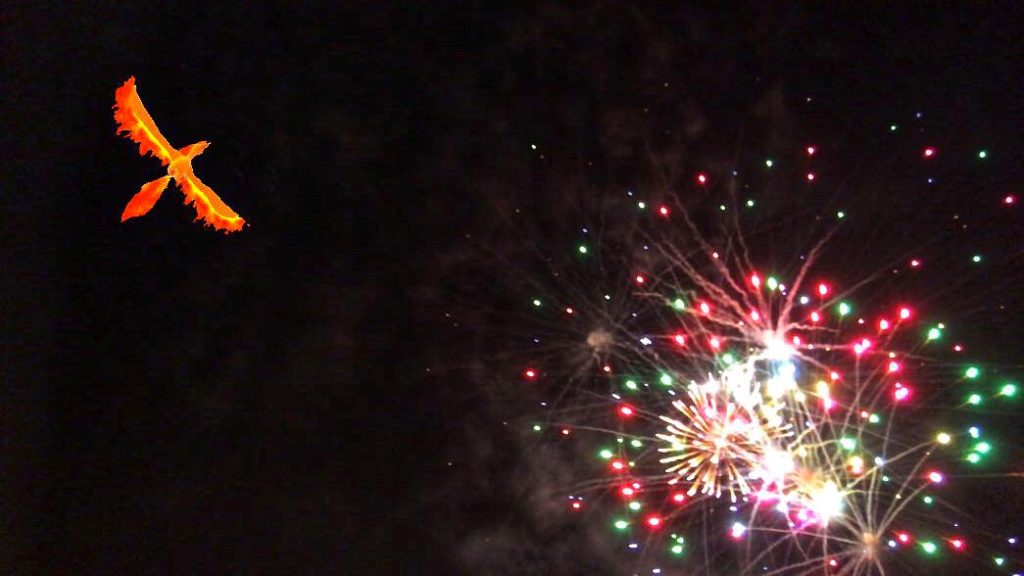 'If you look closely at the night sky, Moltres flying.'
'Legendary Passerby' by Feresk, Dumaguete City, Negros Oriental, Philippines.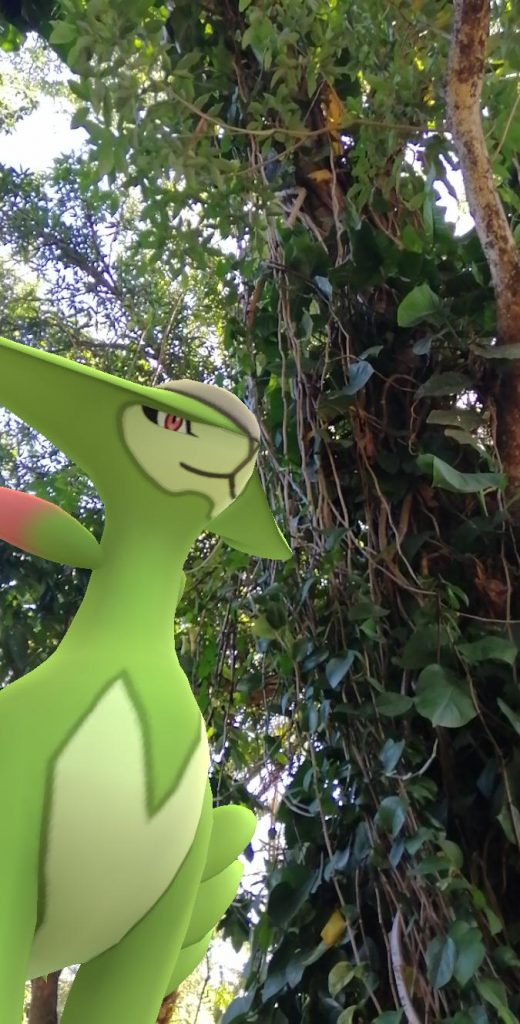 'I was taking a walk through our local forest, and this mighty giant appeared out of nowhere, passed me by like I was some sort of harmless mouse, and as quickly as it appeared, it vanished without a trace.'
'The shining chills' by mypokediariesnyc, New York City, USA.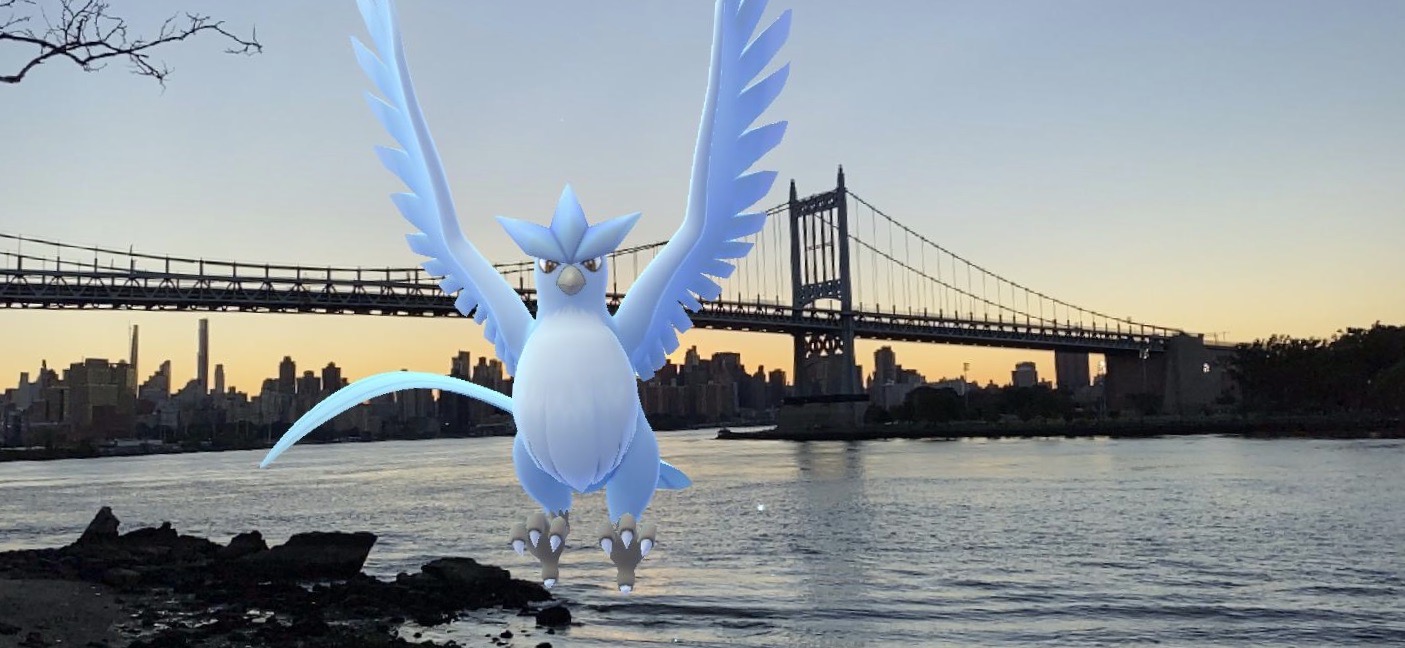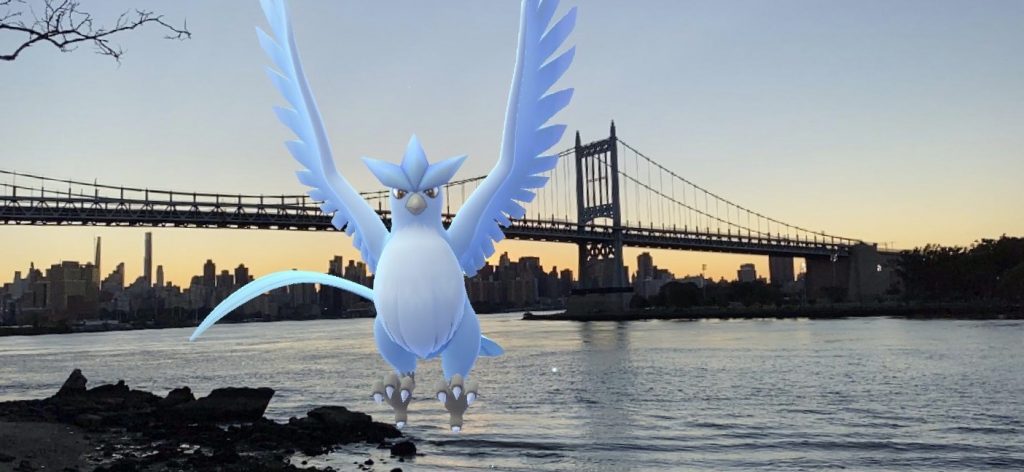 'Shiny Articuno brings the extra chills in this cold sweater weather pre-Fall Sunday.'
'Mewtwo' by Rhanique, The Netherlands.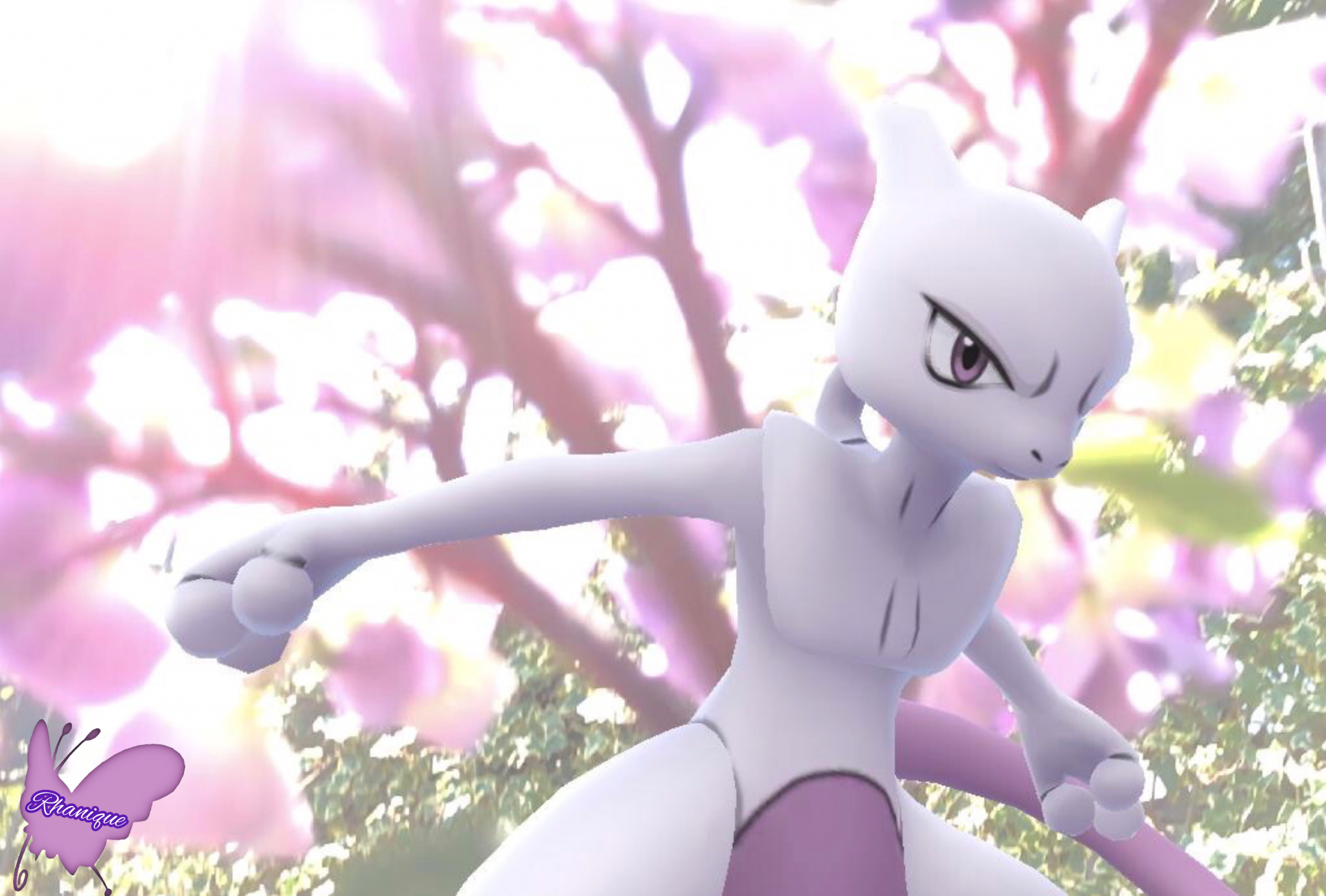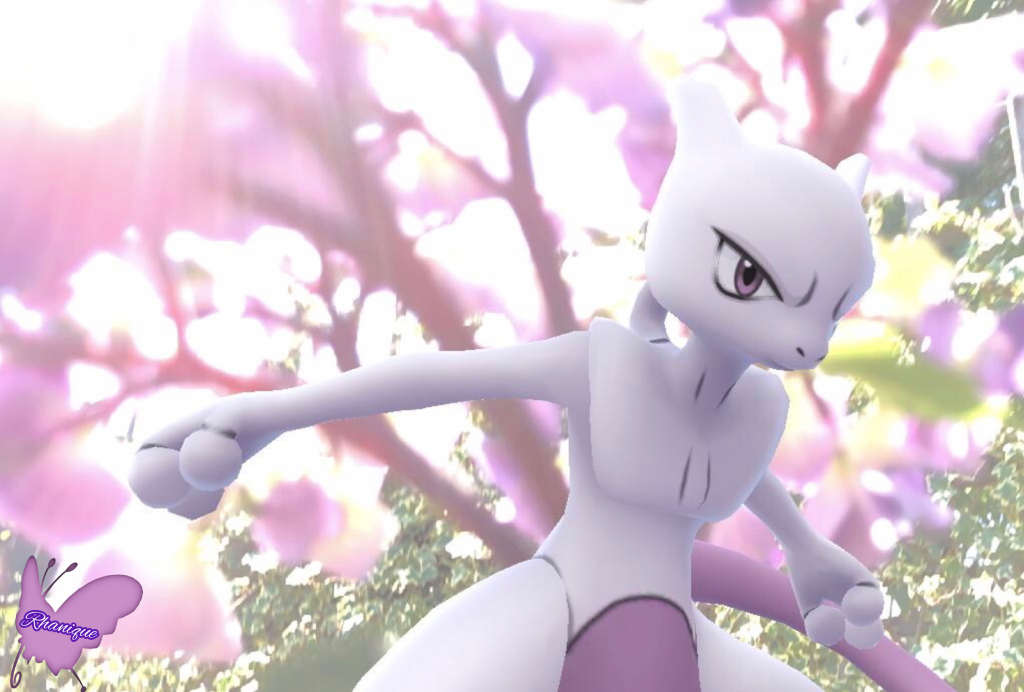 'My garden is a big source for all my GO snapshots. I was surprised to see how well a simple photo of Mewtwo in between my flowers turned out. Almost magic!'
'Sentinel' by PaulGiblett, Ramapo Lake, NJ.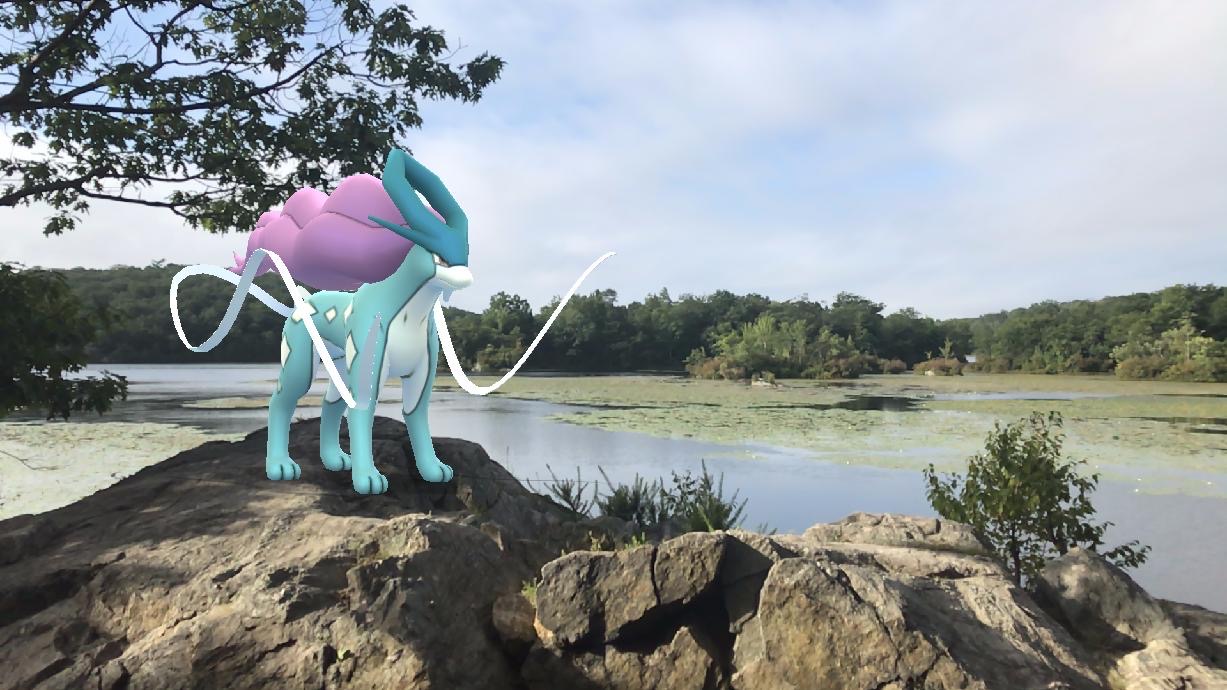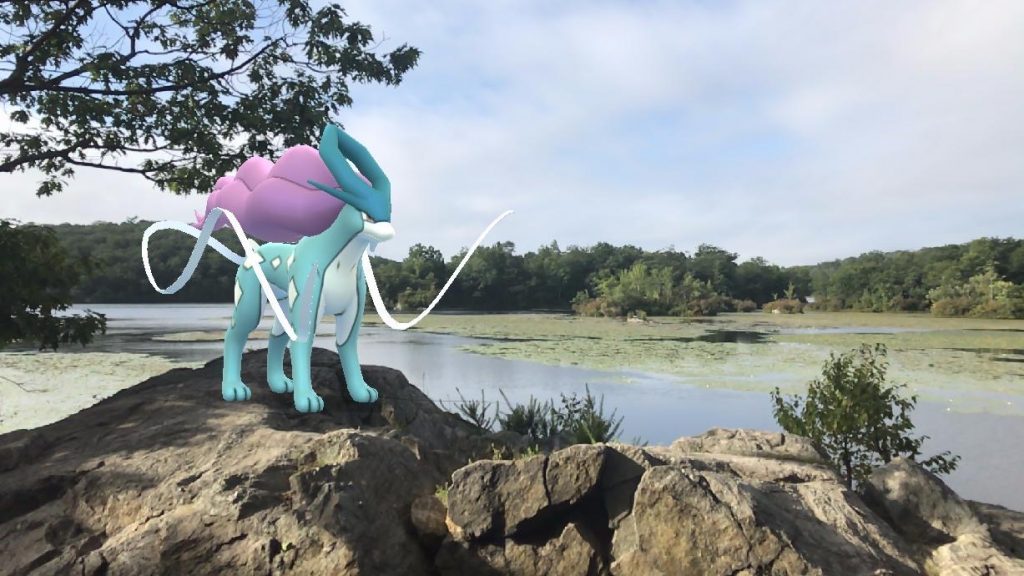 'There is some stunning scenery around Ramapo Lake, including some great rock outcrops and boulders that are great for posing Pokémon on.
Some require clambering up or holding the phone way up to get the Pokémon in position, but absolutely worth it. You can sort of imagine your near New Bark Town when you come across the majestic creature.'
'Shibuya Scramble Crossing' by ACE(艾斯), Shibuya Scramble Crossing.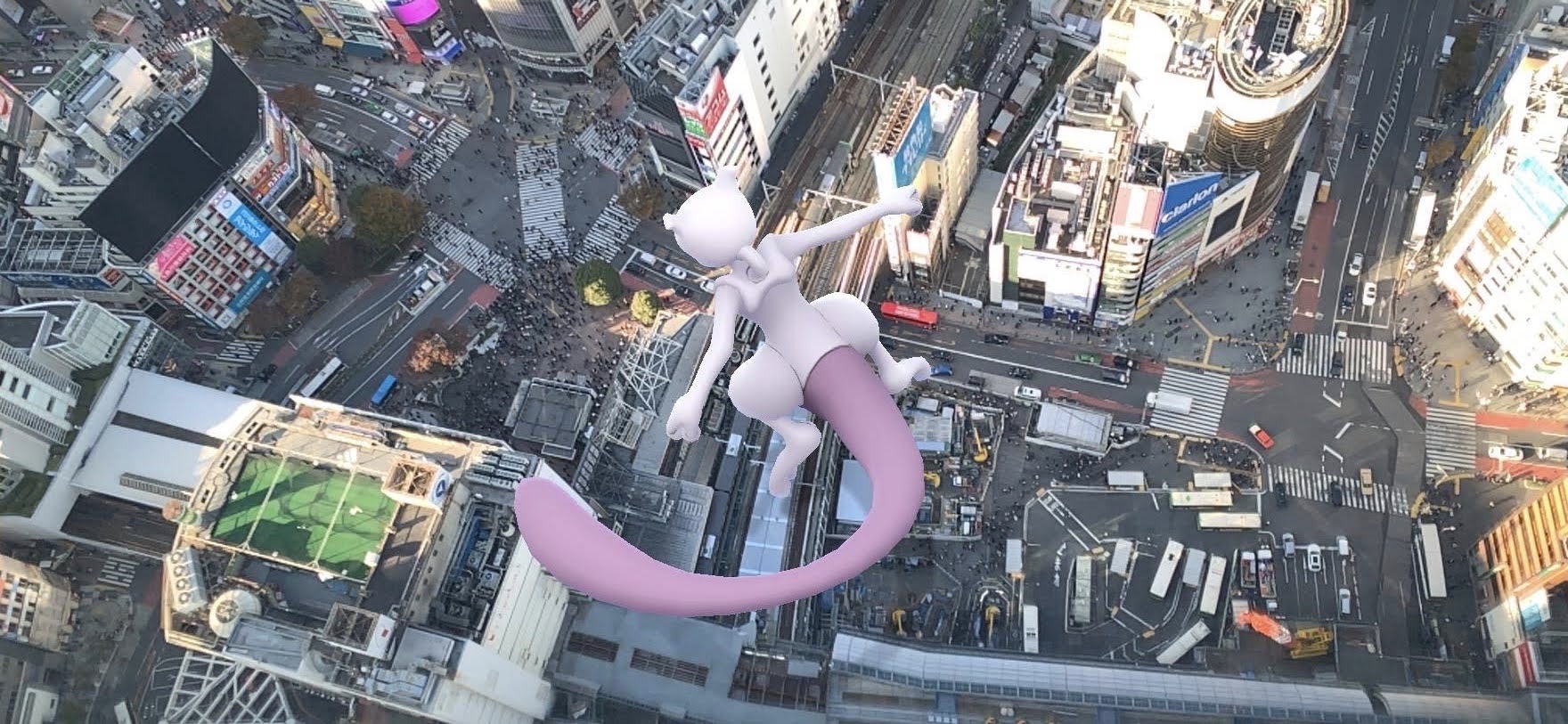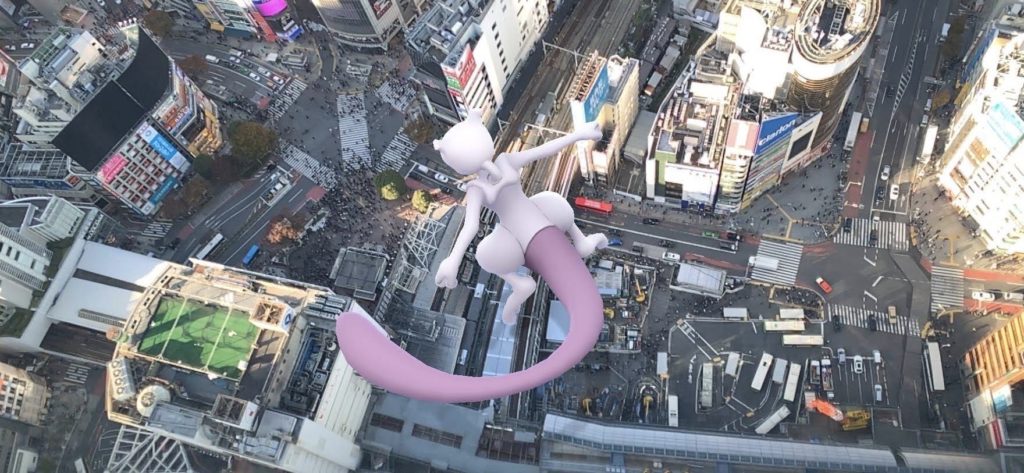 'There were many tourists at the Shibuya Scramble Crossing. I hope things return to normal as soon as possible.'
Edited Images
The below AR images have been edited or filtered in some way.
'To the Sunset and Beyond!' by SparkSurfer, Albay, Philippines.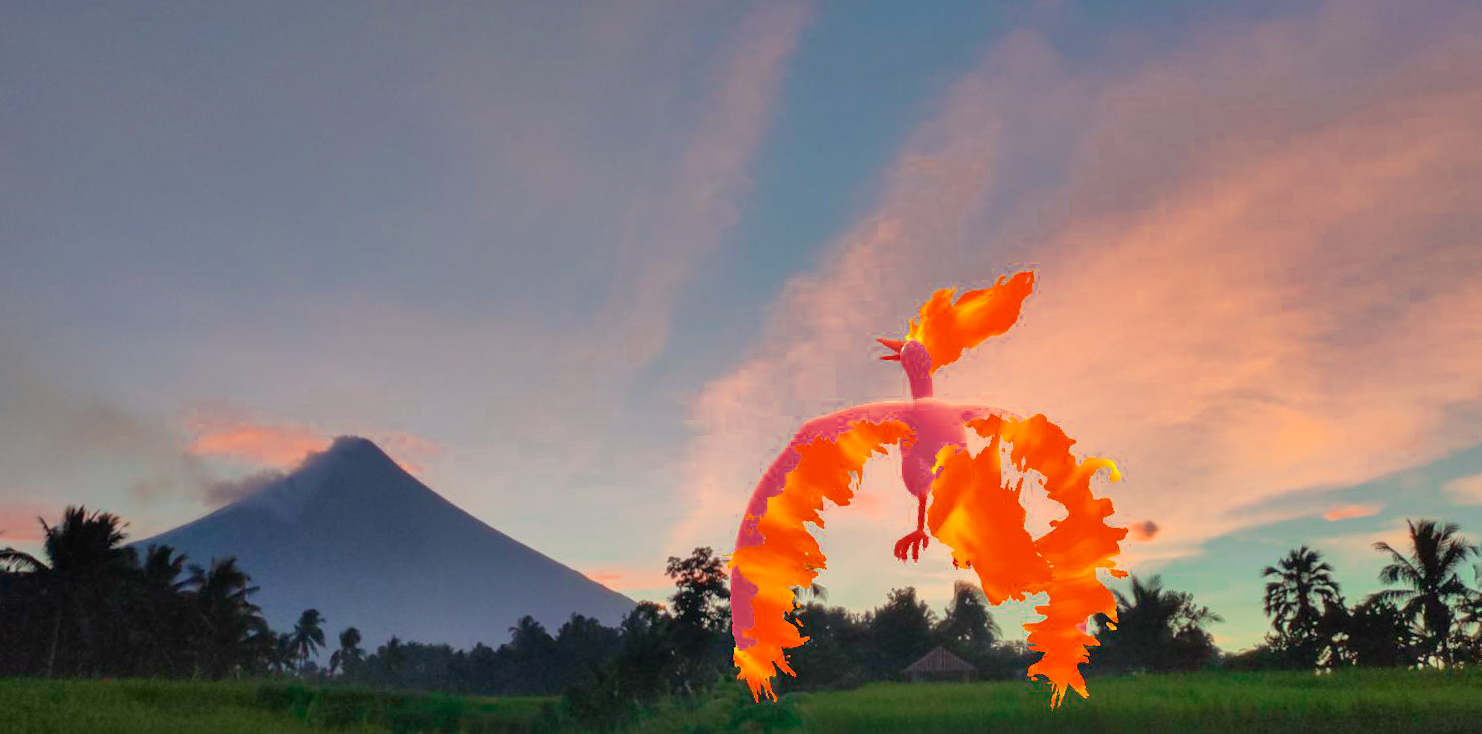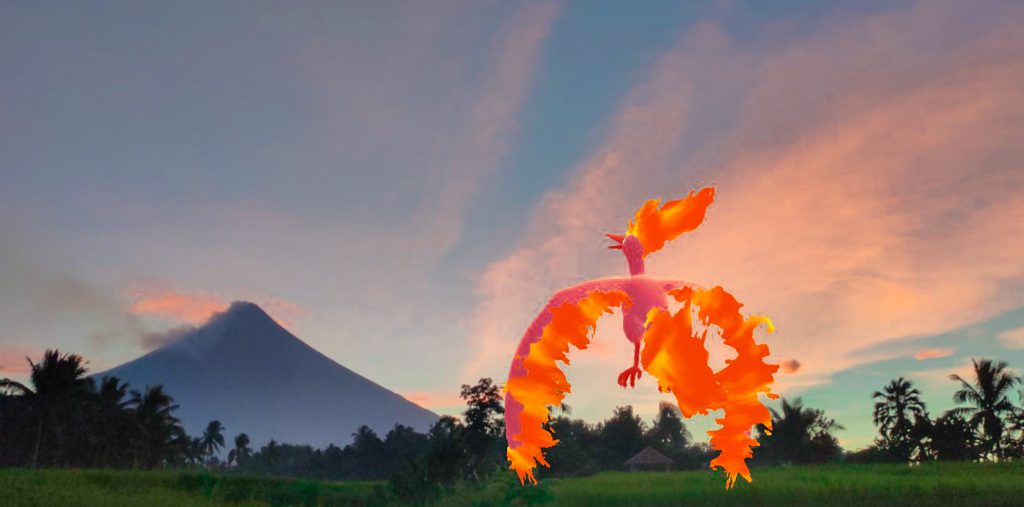 'Overlooking my province hometown is a majestic volcano named Mayon Volcano. When PoGo was first released in the country, local trainers thought the legendary Moltres can be found here! And so I thought now that I got my only shiny Moltres, why don't I let it roam in its home? (I didn't release the Moltres tho. 😬)'
'Soaring above the clouds' by Latios381, Pensacola, FL, USA.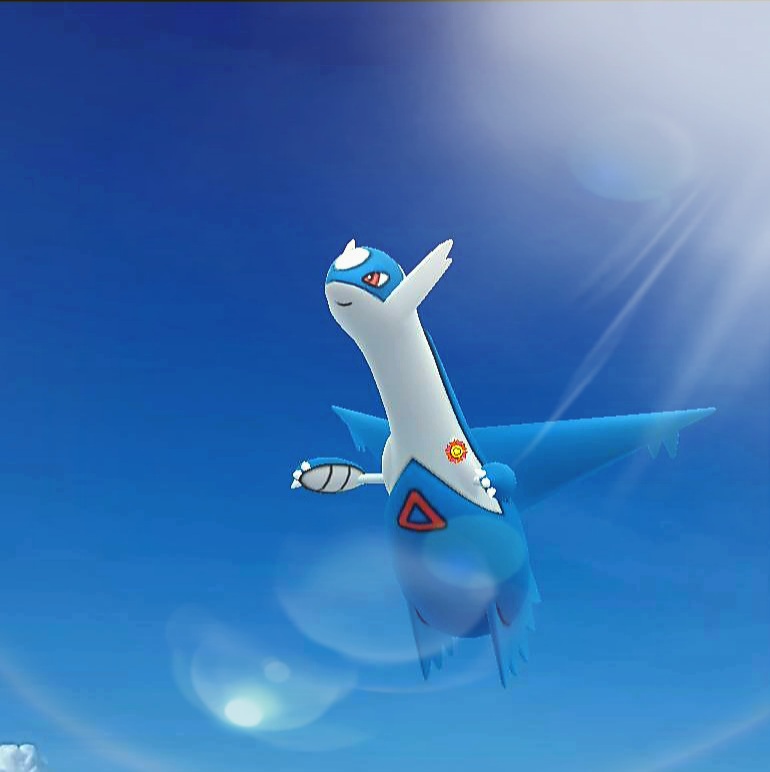 'Latios enjoying his afternoon flight across the deep blue sky.'
'静かな湖畔' by karuta, Japan.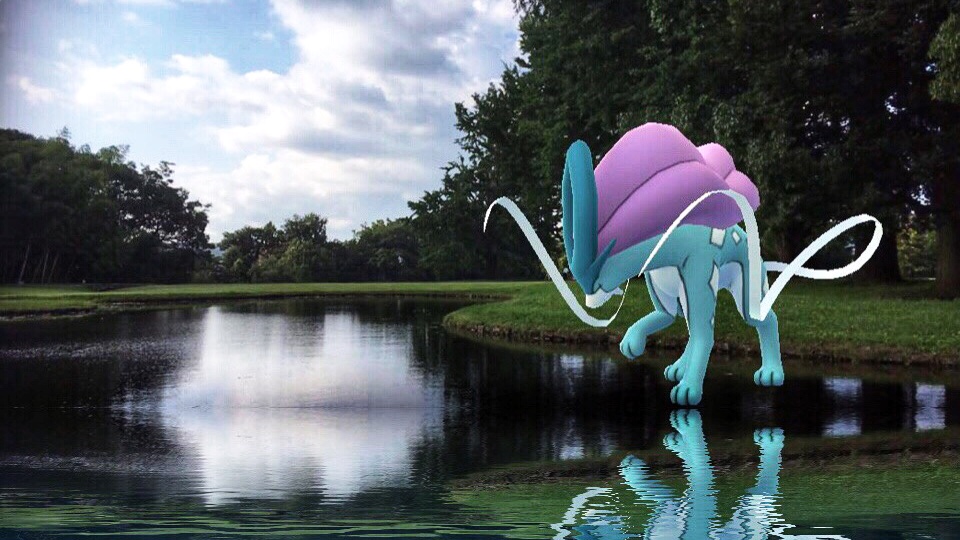 'He stood there silently 彼はそこに佇んでいた'
'Atop the Bell Tower' by Pacspokephotos, California, United States.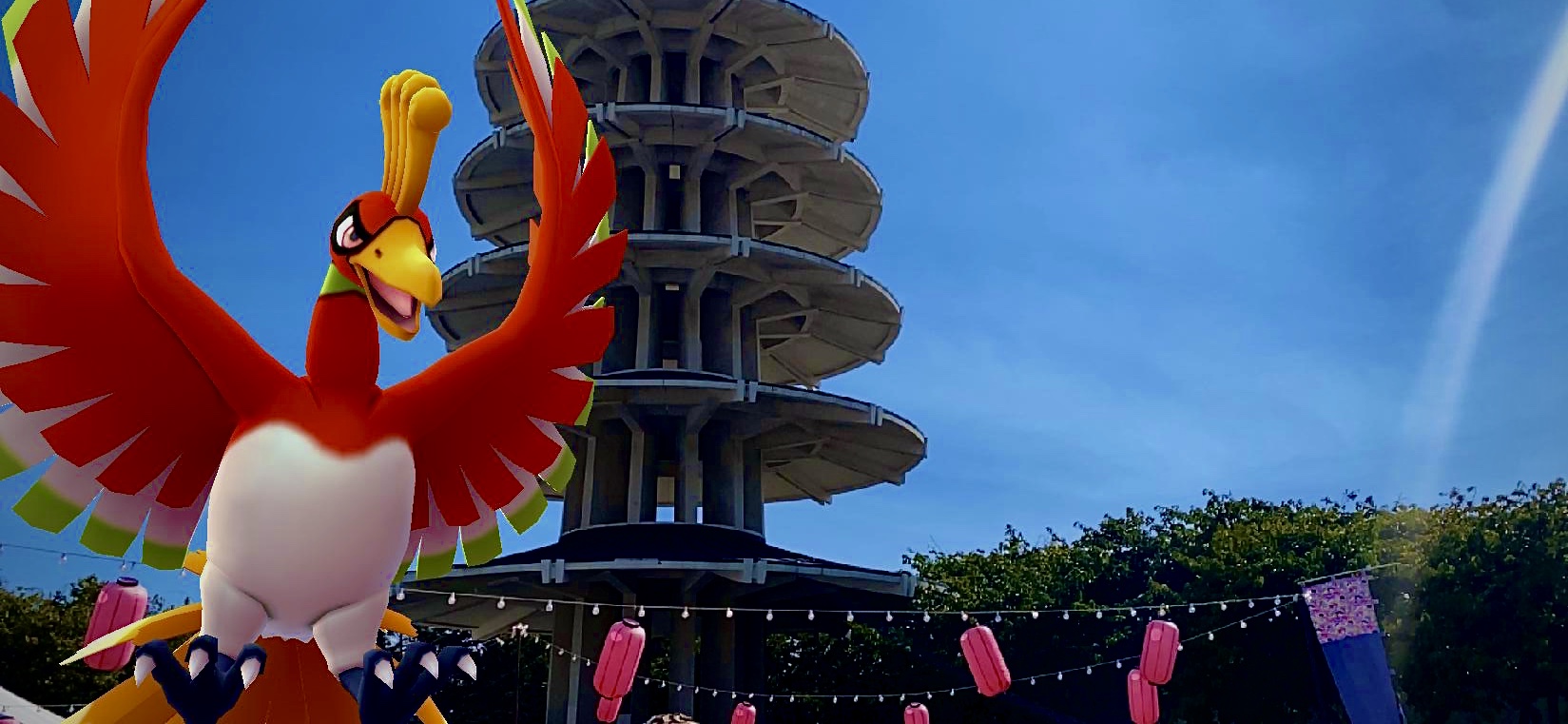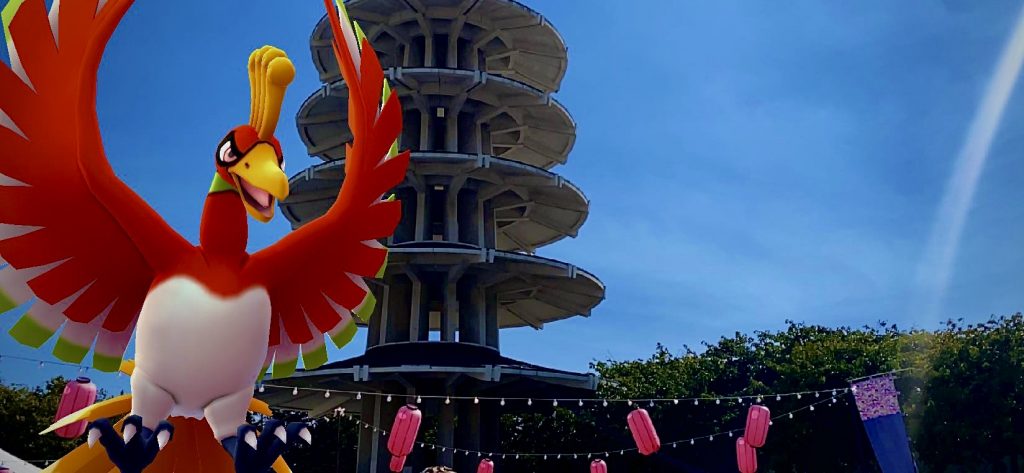 'Walking through Japan Town, an adventurous Pokemon trainer comes upon a legendary discovery.'
'遊びにおいでよ😆' by ずんだオレ, Shibuya Scramble Square.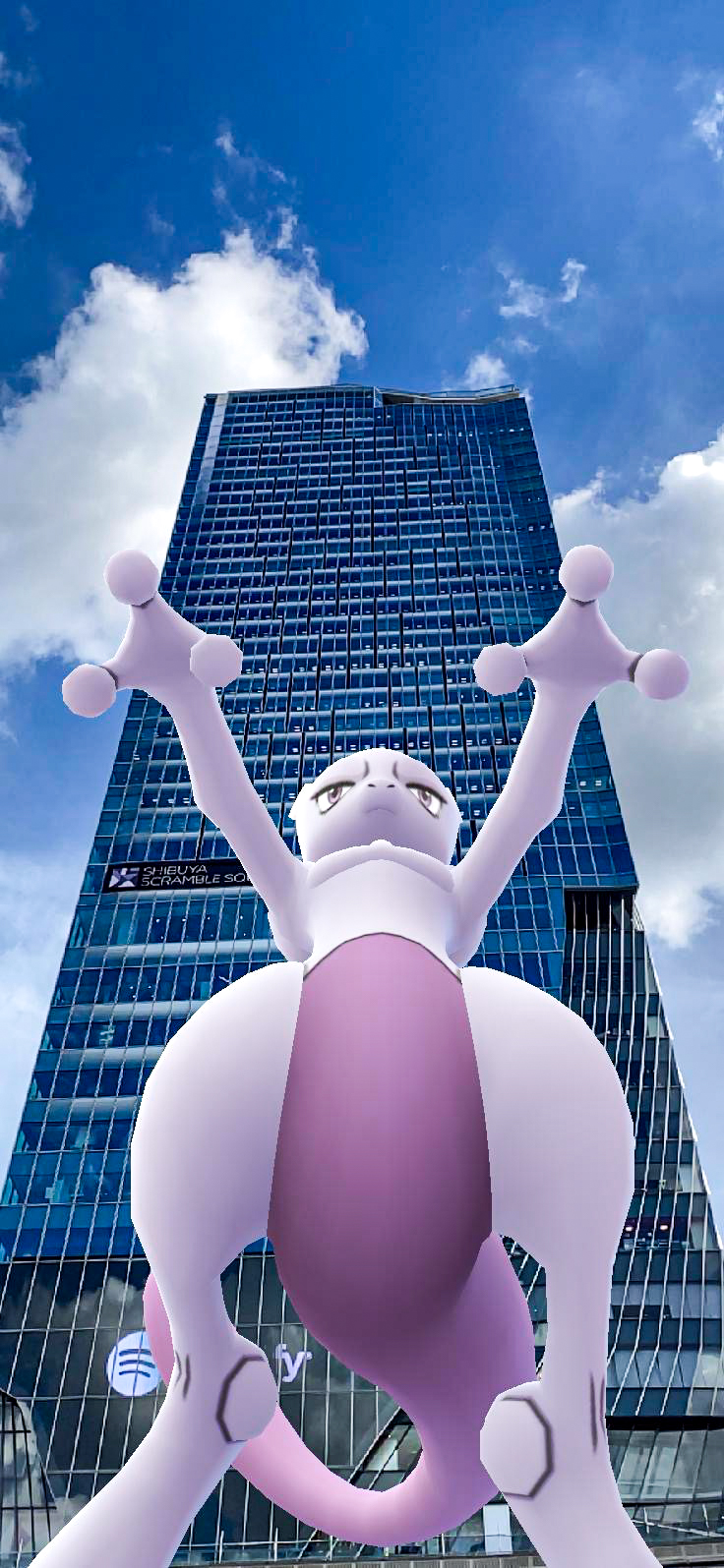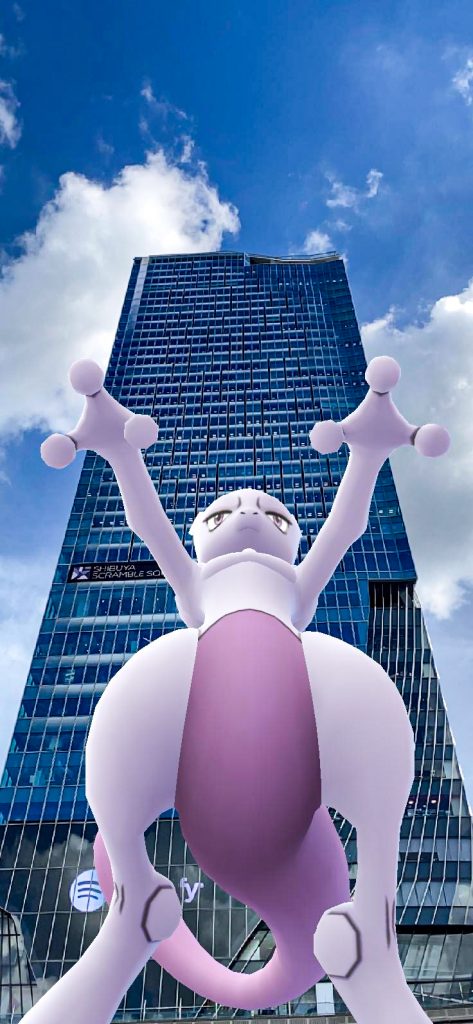 'Shibuya Scramble Squareに遊びにおいでよ。て言うタイトル'
'Midnight' by POKEntyGO, Japan Hakata.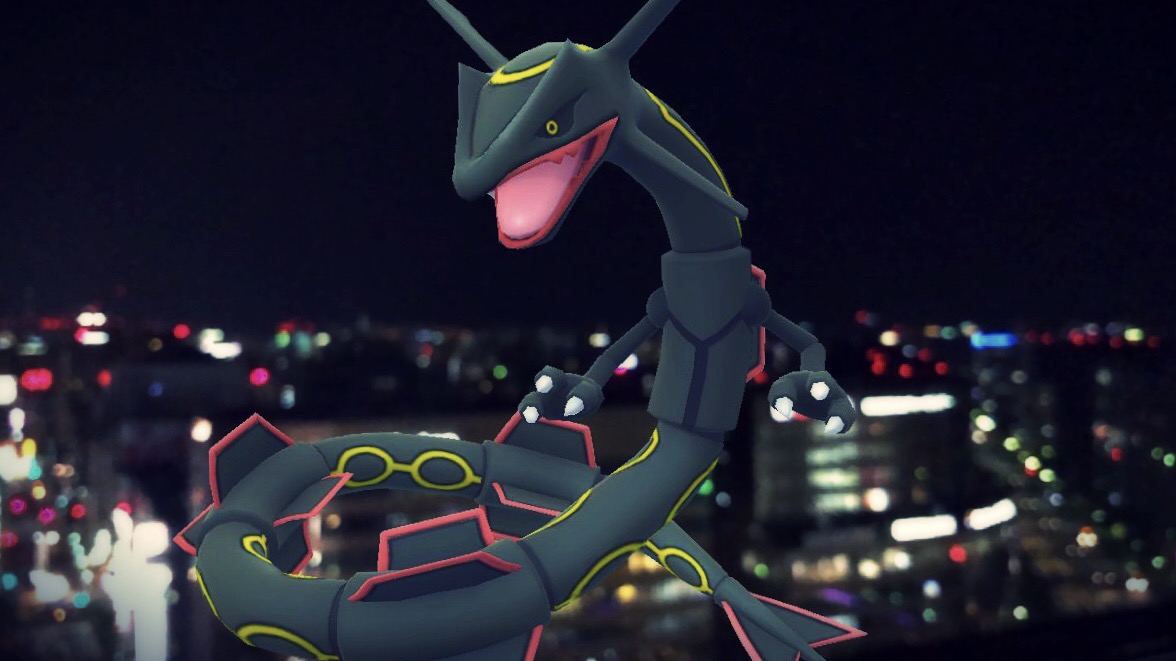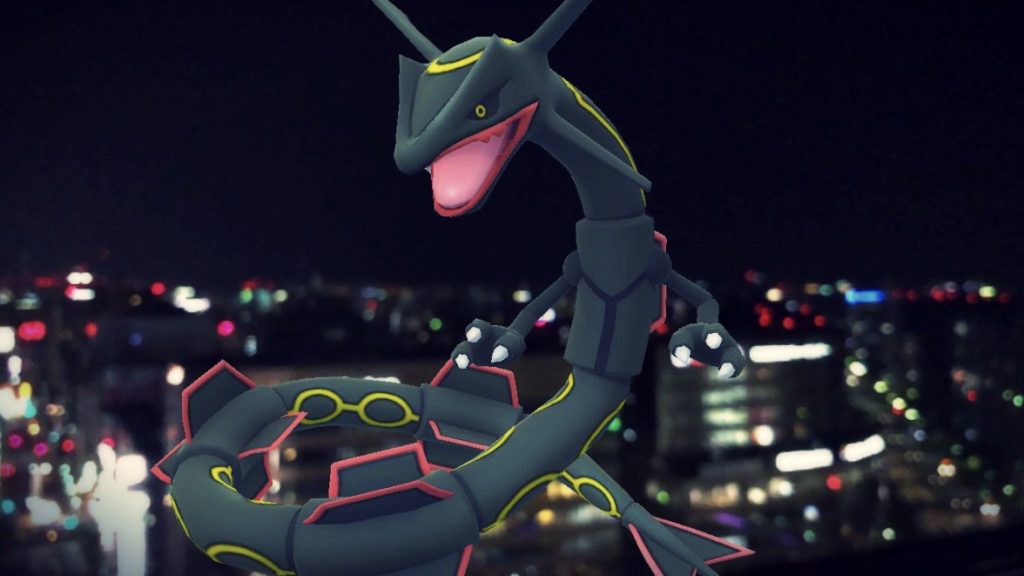 'This picture was taken from the rooftop of Hakata Station. The night view is beautiful.'
'Rainbow Flight on Rainbow Skies' by pokephotophred, Denver, CO USA.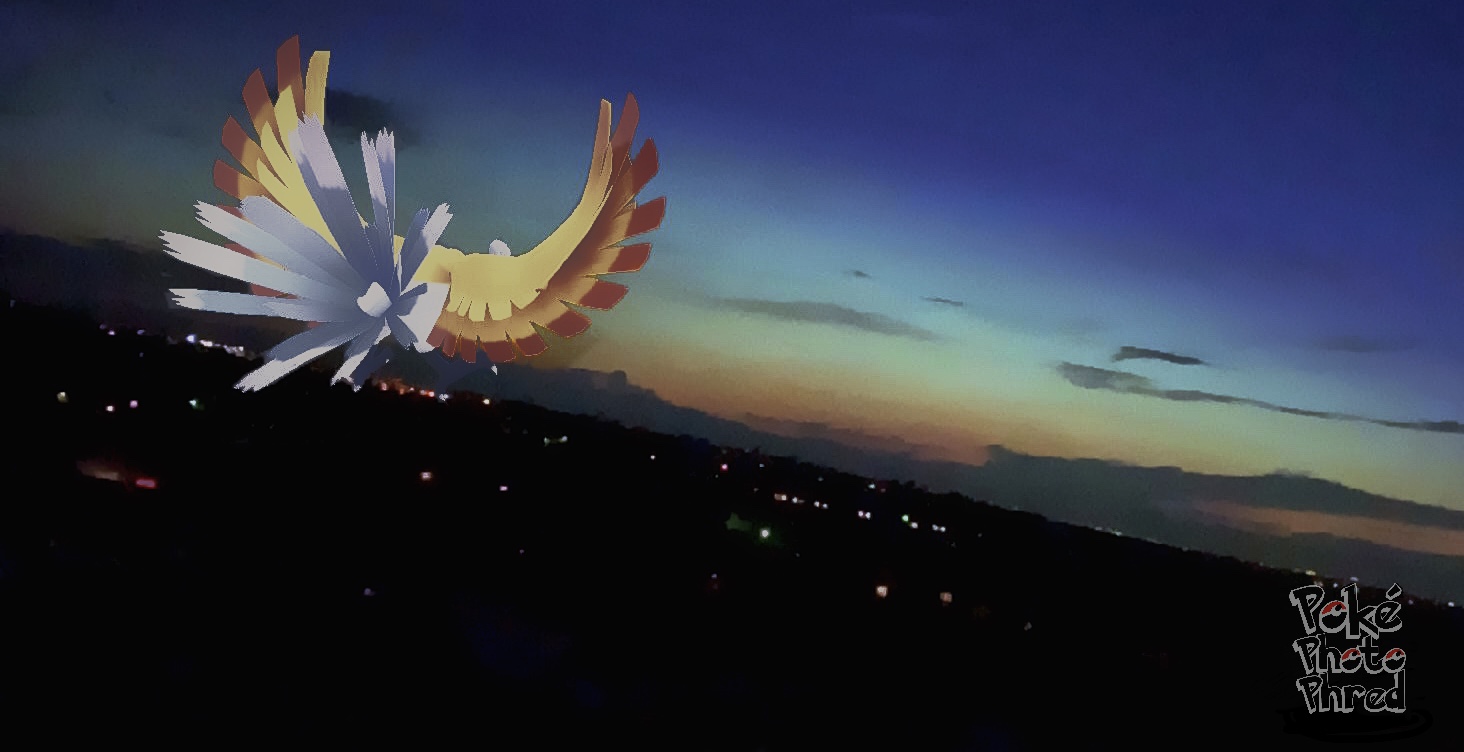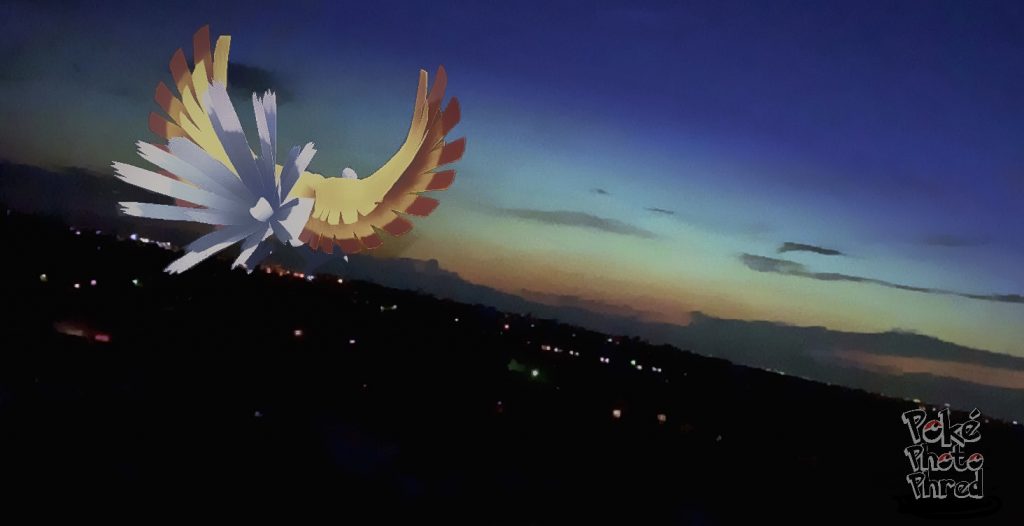 'We were at a park looking west to watch the sunset when a cry tore through the evening air. We looked up just in time to see this magical bird fly overhead. I was only able to capture this photo as it passed. Legend says that reveals itself to pure-hearted trainers. I considered myself very fortunate it thought me worthy. Hopefully, I will see it again someday.'
'Raikou in fall' by SeaprincessHNB, Georgia.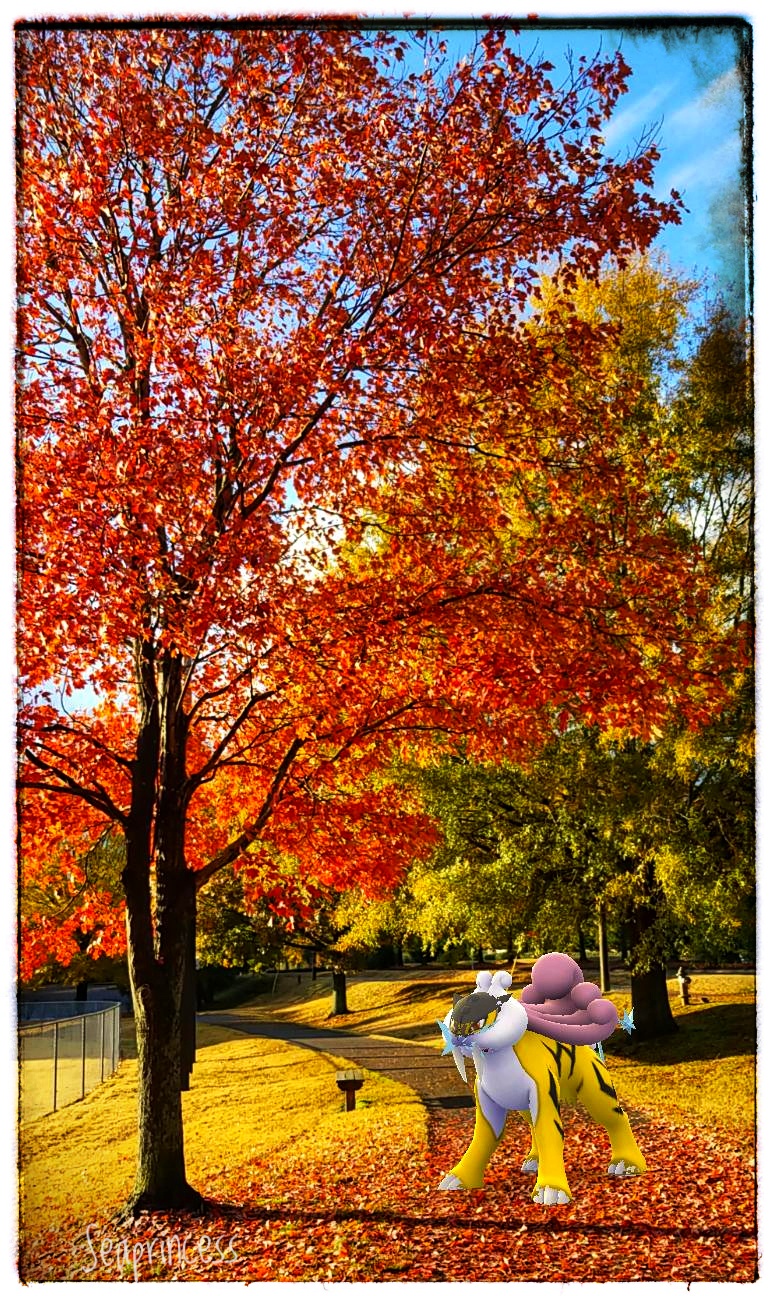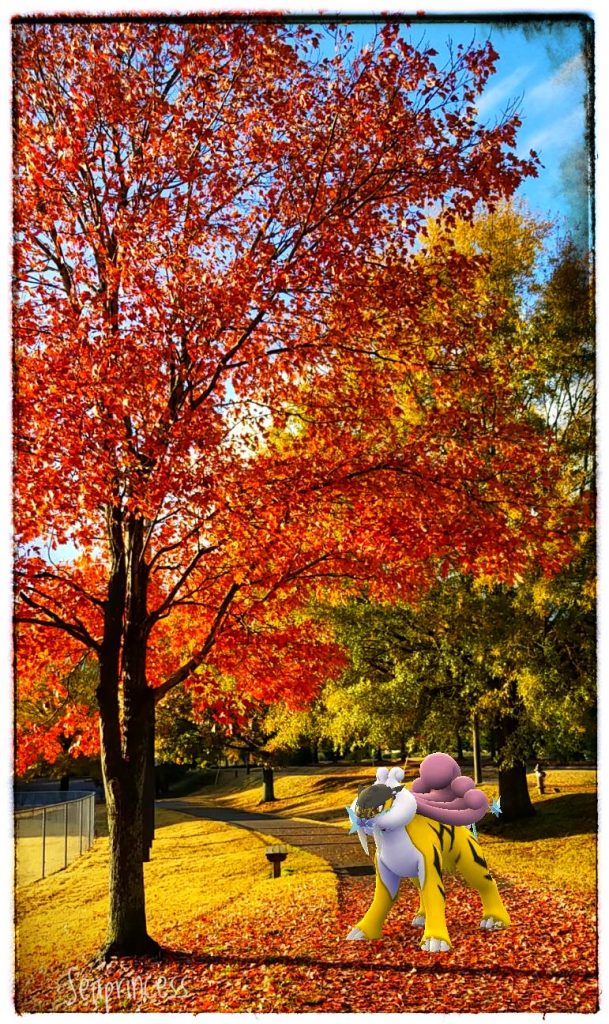 'Fall is my favourite time of year. This was a rainy day but the sun came out right around magic hour. I thought Raikou was perfect with the blazing colors and setting sun.'
'森の戦士🍃' by ずんだオレ, 都立八国山緑地.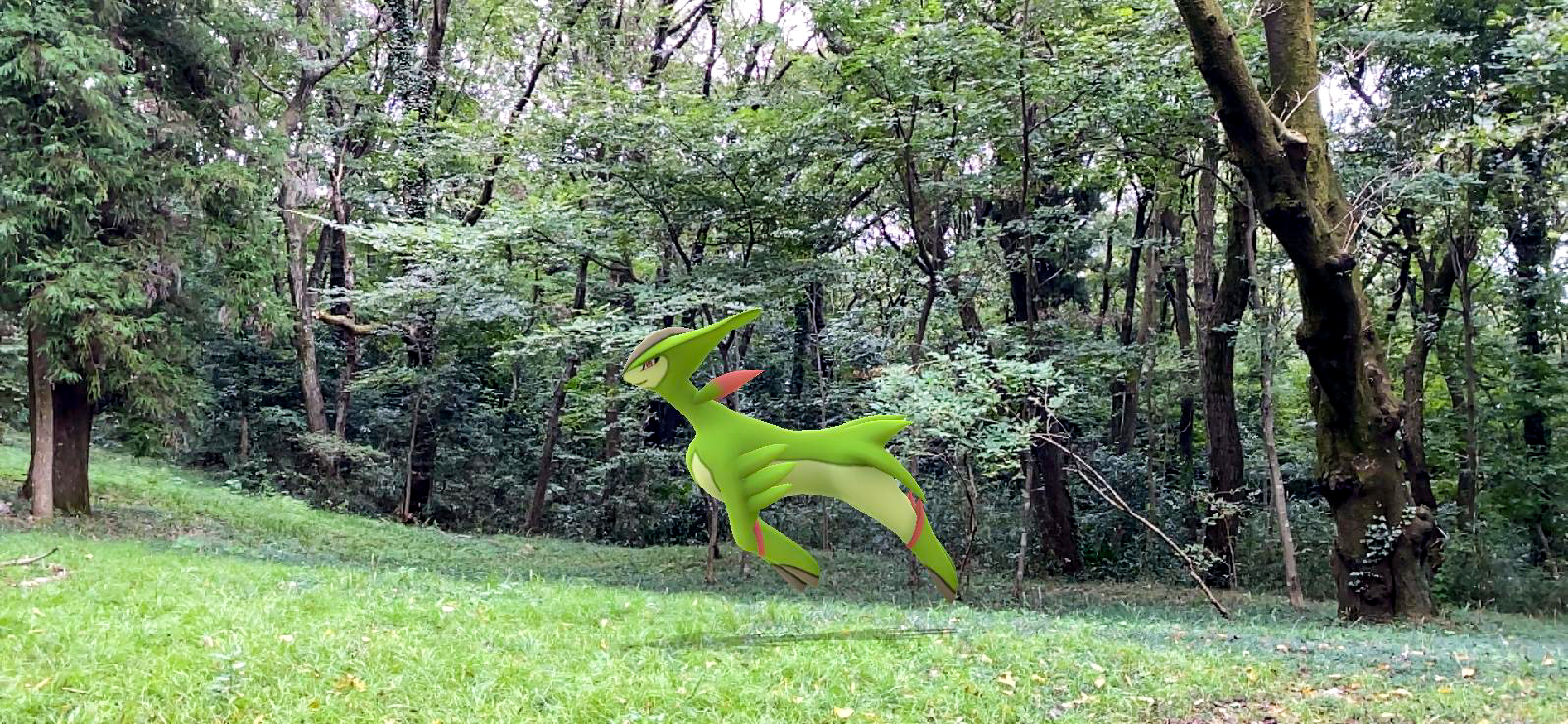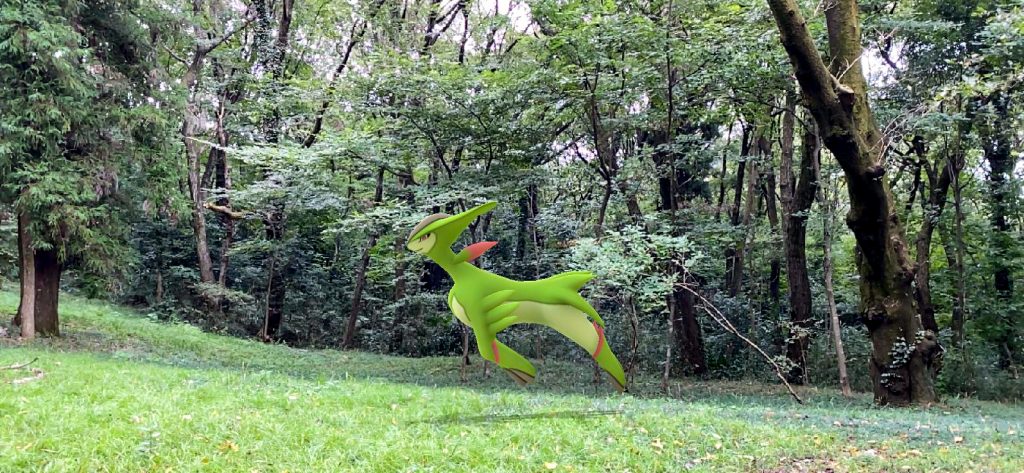 '森を護る守護者'
'Lunar Glimpse' by Feresk, Cebu City, Cebu, Philippines.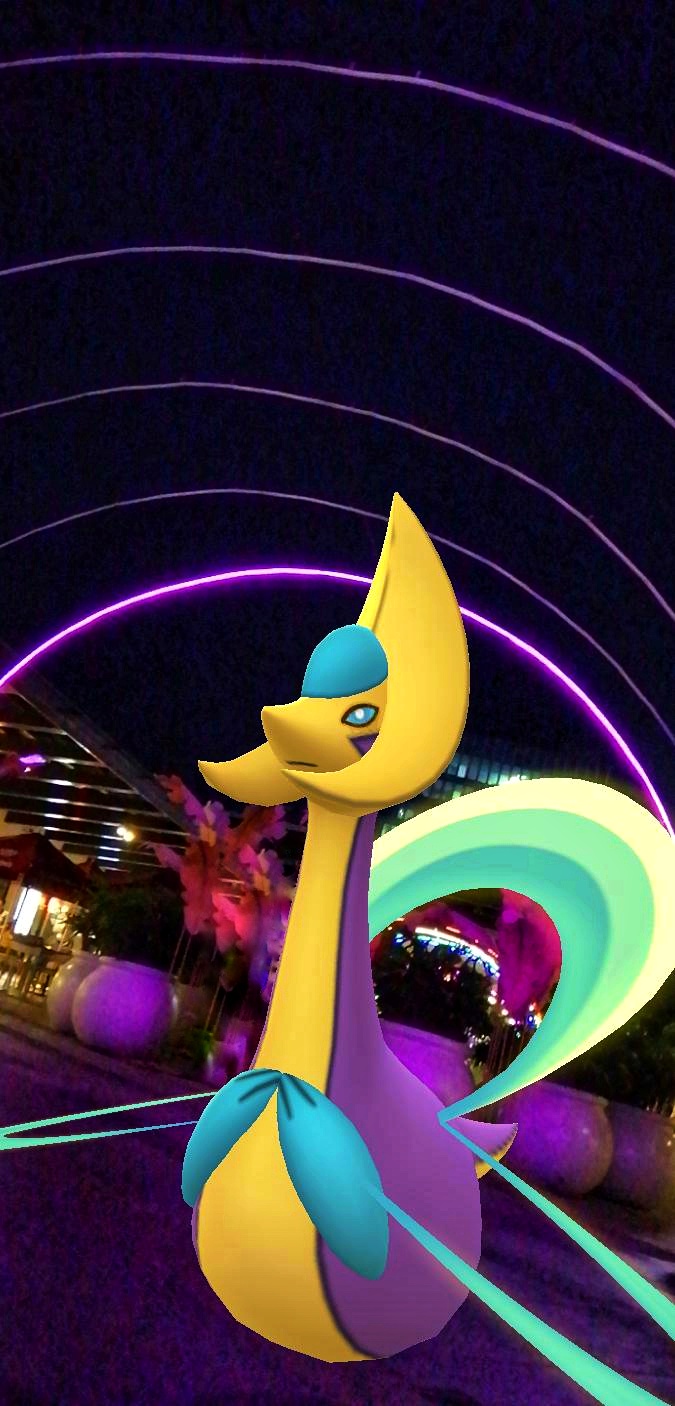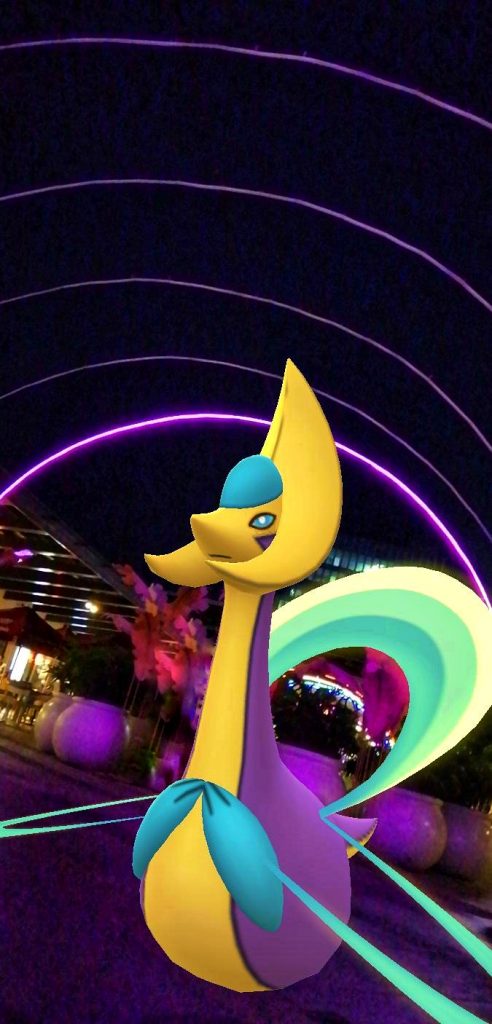 'Of all the places to spot a legendary Pokémon, a mall would be one of the last places I'd check. I don't know if it was the lights or the music, but I was able to take this shot before she vanished.'
'King of the Hill' by Ryusui, HI, USA.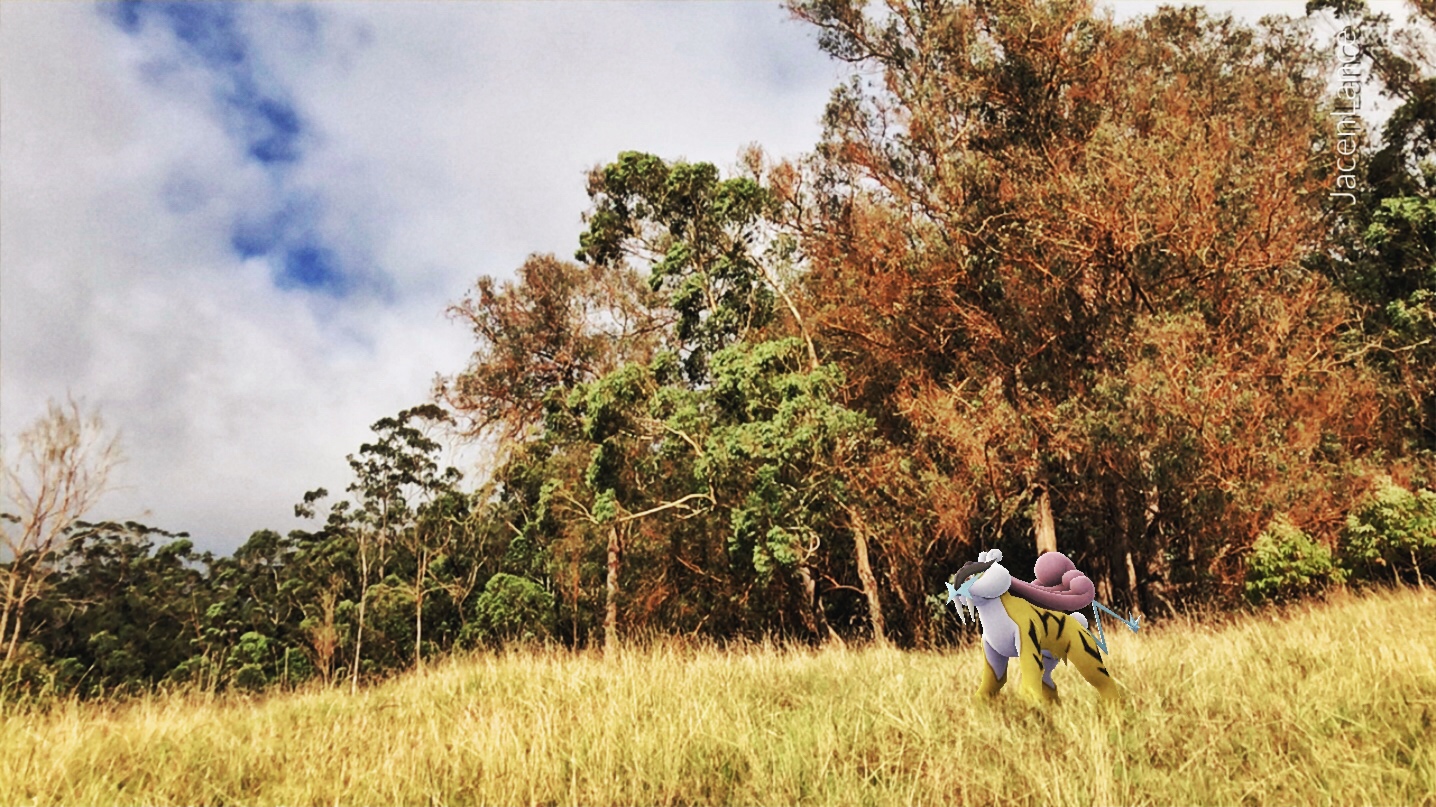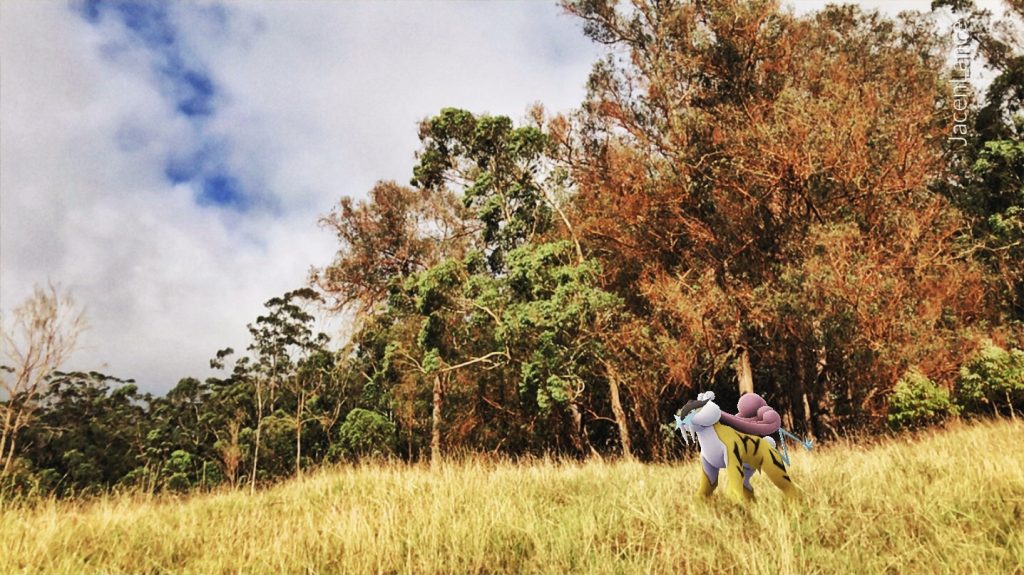 'Going back into the archives for this feature. This was taken pre-GO Snapshot days. I was actually on a mission to get a different photo, and on the way to my destination, I came across this wide-open, golden field that was just screaming for a Raikou shot.
After getting the shot, I did a little clone stamp work on its legs to make it look like it was actually standing in the tall grass.'
'Giratina is not the Devil. It's the Anti-matter.' by shinyshinx.science, Bath, England.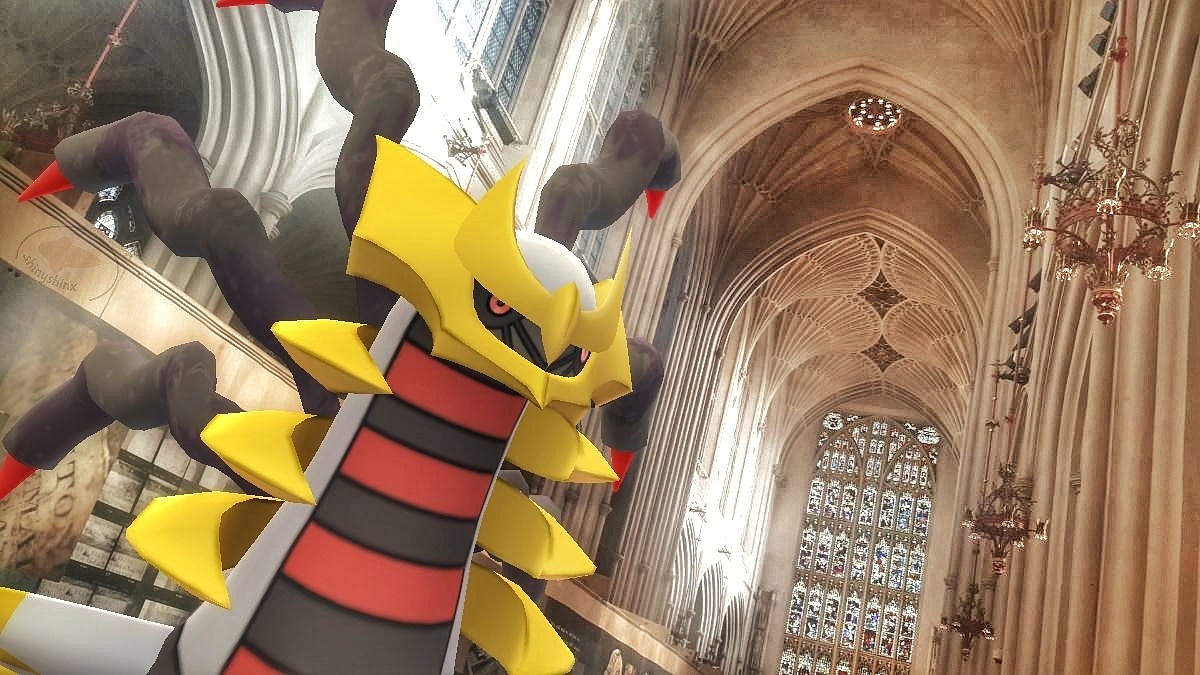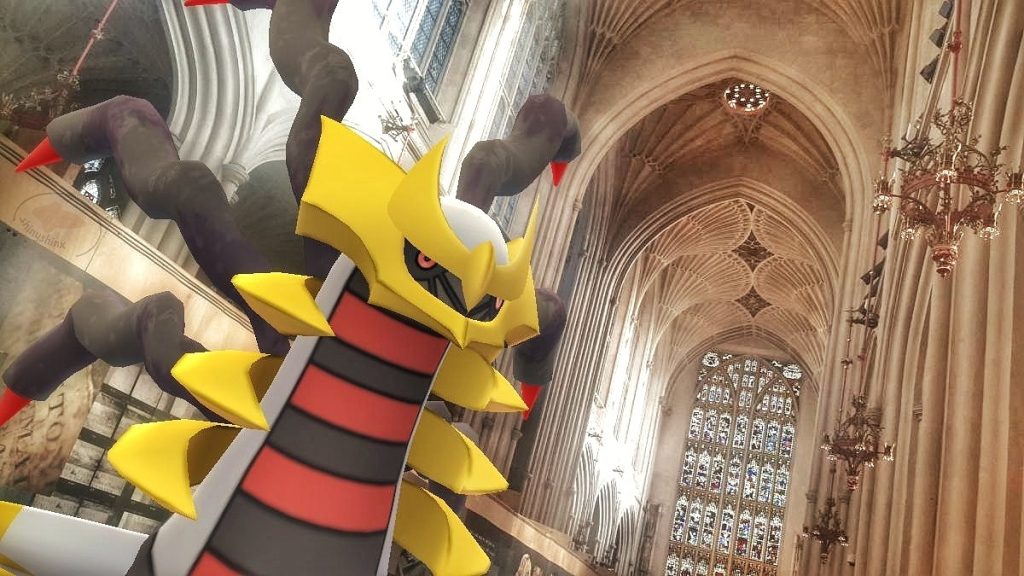 'Indeed Giratina is not the Devil. Junichi Masuda himself confirmed that Giratina represents the anti-matter. Antimatter is a type of matter that consists of antiparticles, a counterpart to 'ordinary' particles: for electrons(-) there are antielectrons; for protons(+) there are antiprotons.
Tiny amounts of antiparticles are produced daily in particle accelerators. However, big (macroscopic) amounts of antimatter are nowhere to be found in our universe. I guess that's a good thing since antimatter causes cataclysms when mixed with matter. The thing is, accepted scientific theories suggest that *at the beginning* (when Arceus created the world) there were equal amounts of matter and antimatter.
Was that what caused the Big Bang? And most importantly, where there 2 universes created, one created almost exclusively with matter, and the other one with antimatter? Is the latter the Distortion World…?'
'Powerful Zekrom' by Rhanique, The Netherlands, the Veluwe.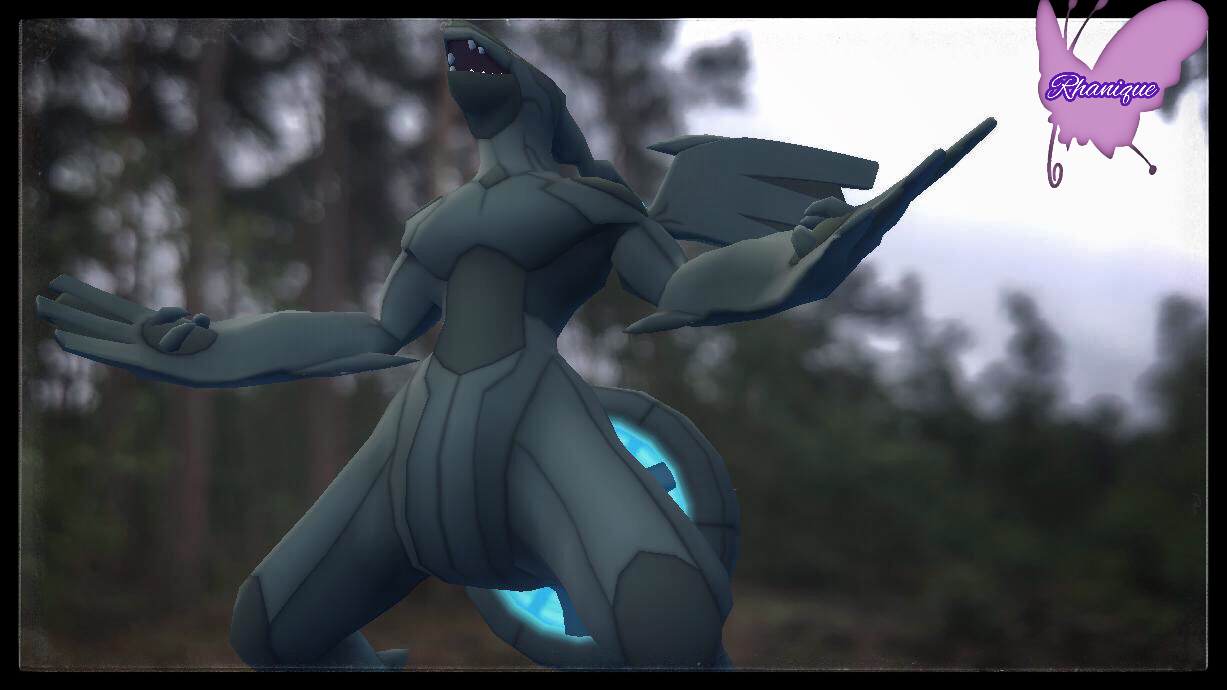 'Zekrom is a very impressive force!'
AR Masters
The below images are taken by our AR Masters.
'King of the Seas' by Ash Ketzchup, Tenerife, Canary Islands.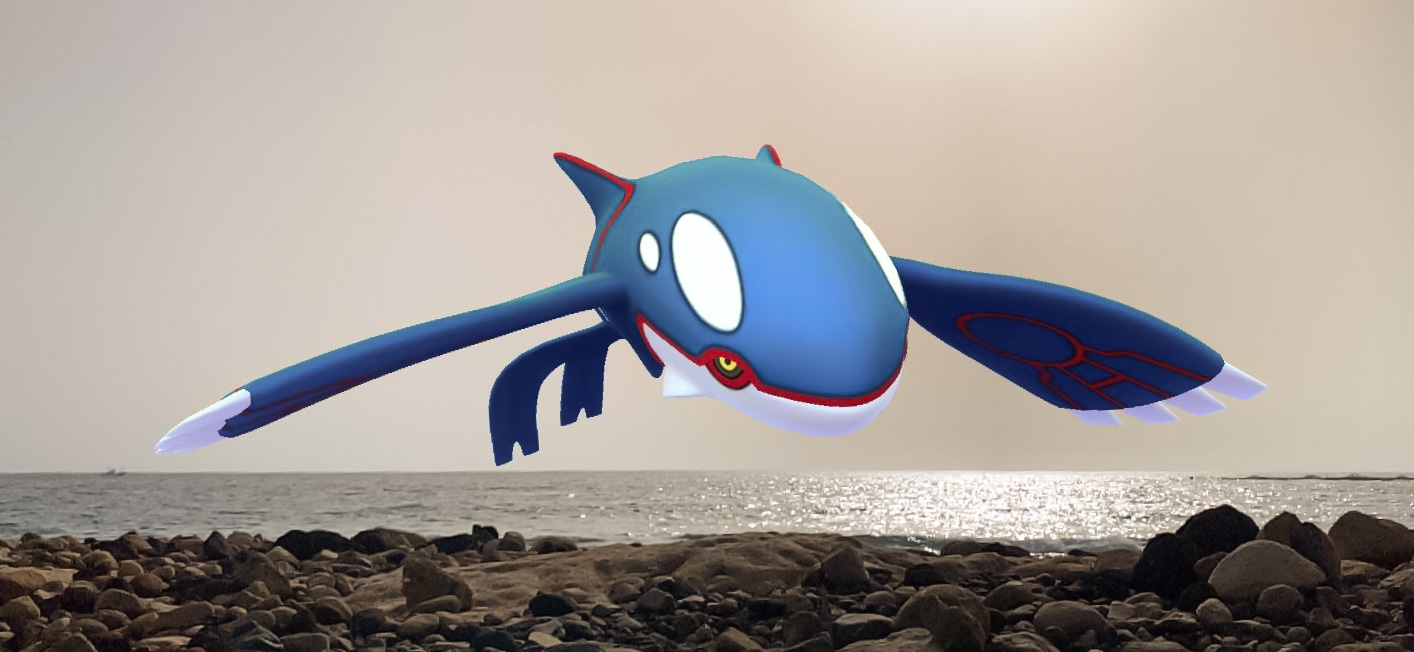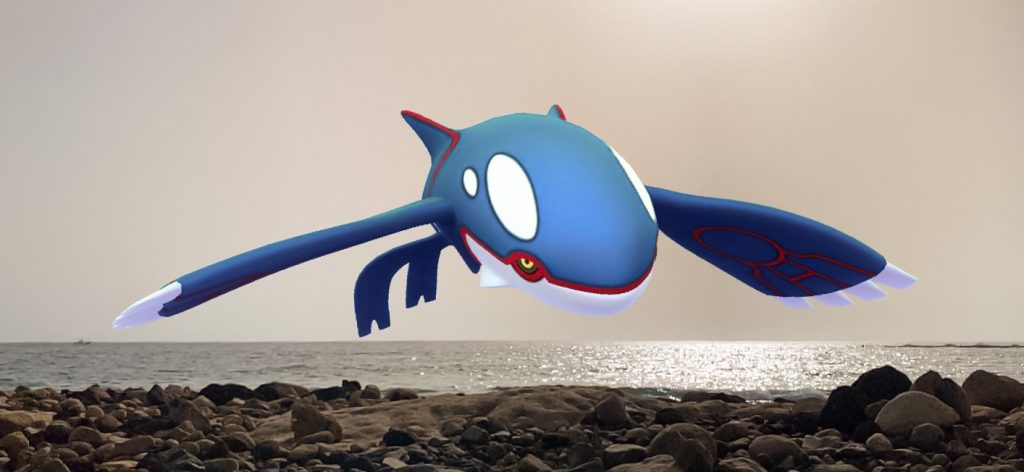 'When I go out for an AR session, I always like to look for places where the Pokémon would appear naturally. As I don't live very close to a beach, I was happy to get this shot of Kyogre!'
'Giratina' by Rogue#1241, Connecticut.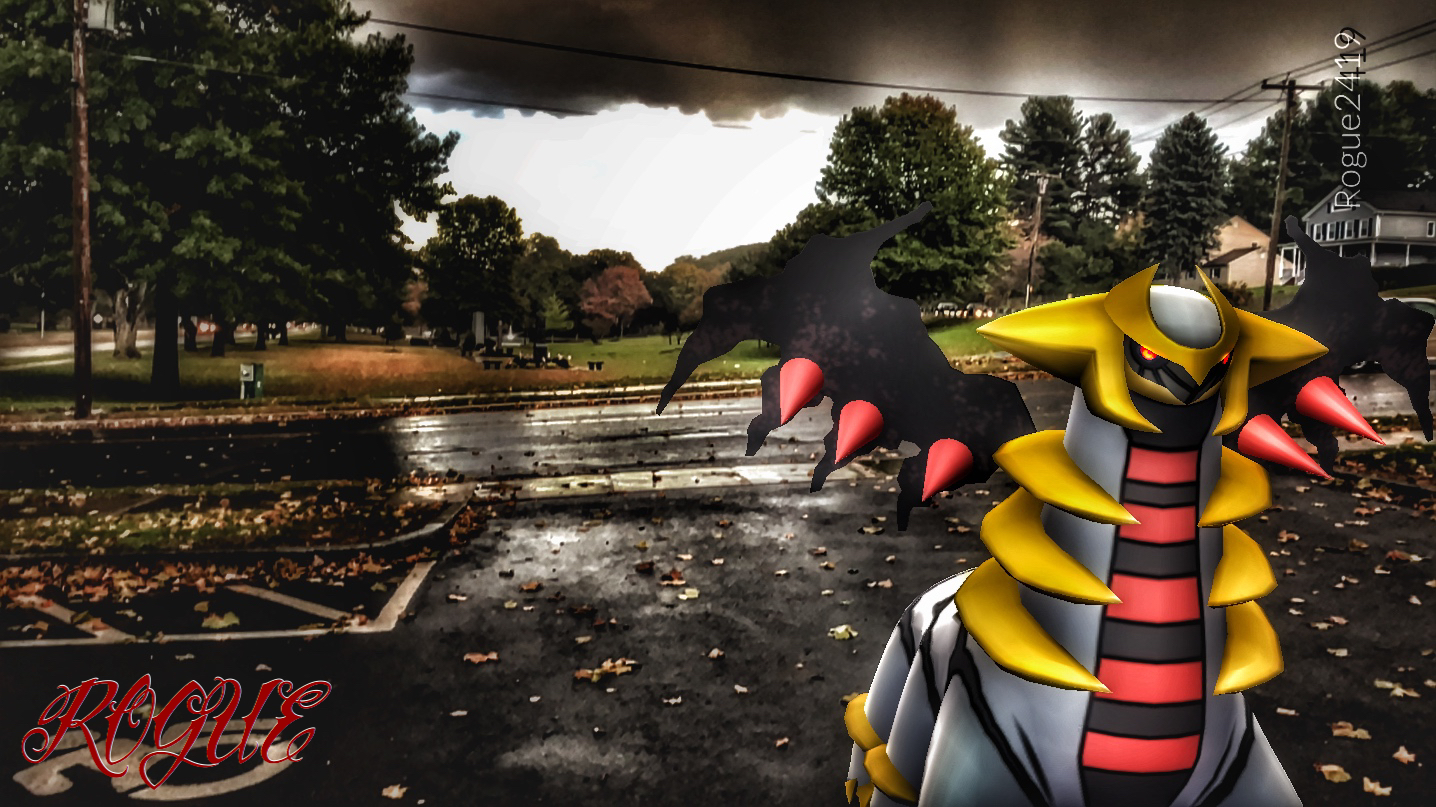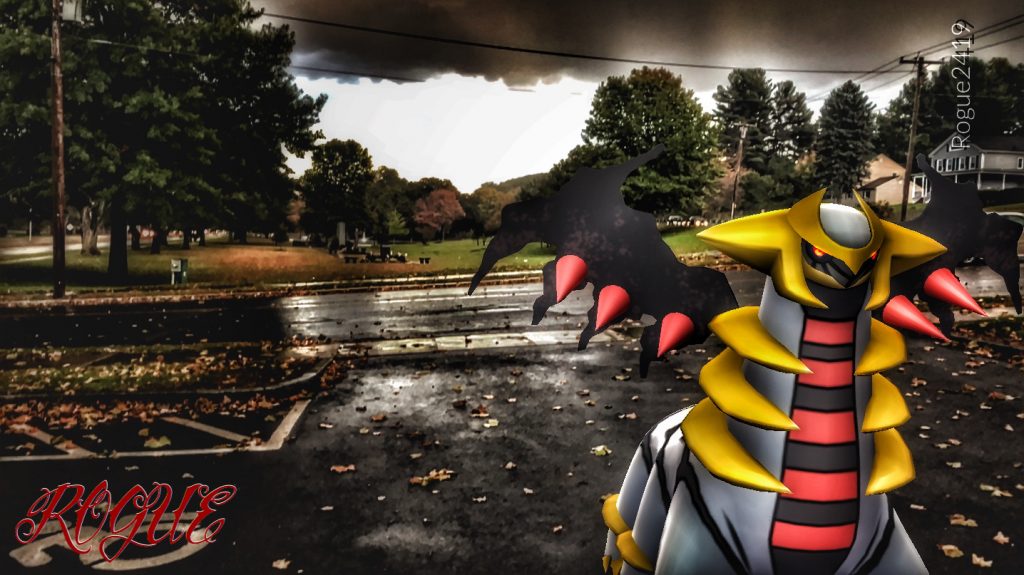 'Took this photo along time ago thought it was about time to clean the dust off of it and have it posted in this AR showcase'
Next Feature Submissions
For our next AR feature, with October rapidly approaching, we just can't resist a Spooky Halloween theme! To submit your images and read our rules, go here we can't wait to see what you come up with. From ghost-type Pokémon to dark types, to just creepy images featuring Pokémon you might not usually see as spooky, let your imaginations run wild and creep us out! You have until 20th October to submit.