Last month we showcased some incredible photos for our Hoenn themed AR showcase, so I was very excited to see what was submitted for our new theme, regional Pokémon! Whether that is a Pokémon that is currently regional, is a former regional (like Plusle and Minun), or something like Scatterbug available via the postcard system, there are a lot of different regional Pokémon to choose from in GO.
Unedited Images
The below AR images have not been edited in any way.
'Nice to meet you, Vivillon' by nana15AR, Hiroshima City, Japan.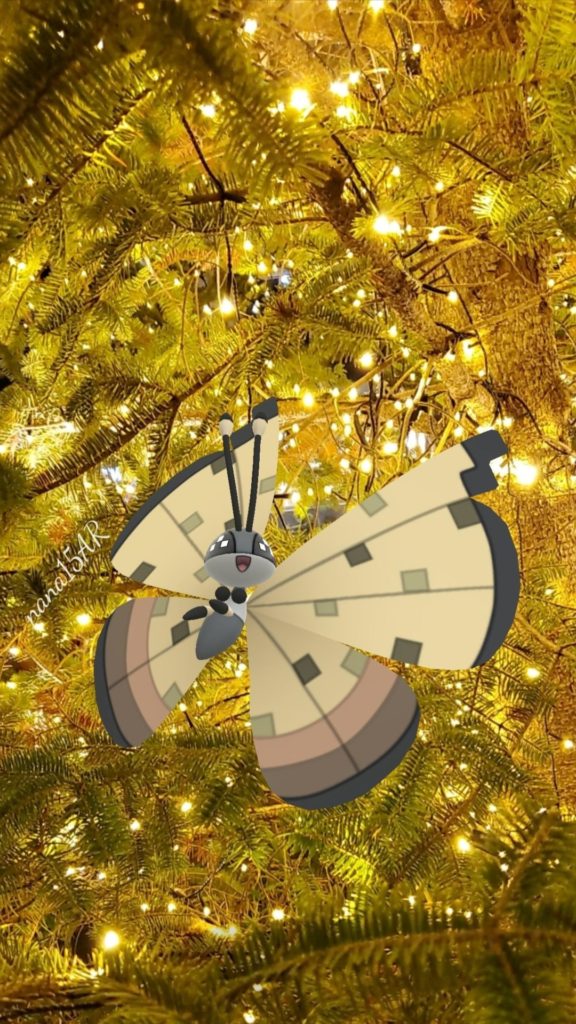 'The illuminations that I saw for the first made my eyes sparkle.'
'Continental Vivillon' by Rhanique, Leeuwarden, the Netherlands.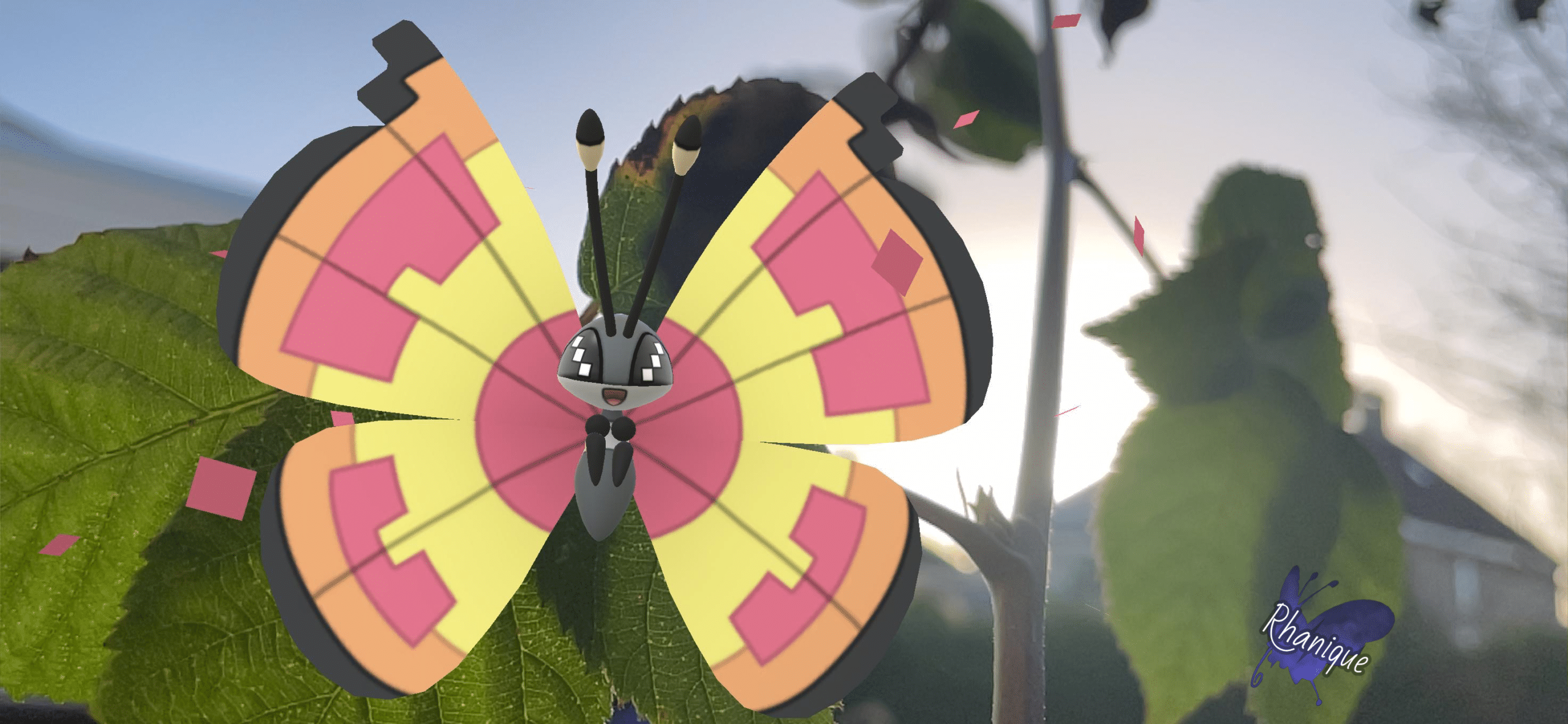 'Just showing off my beautiful regional Vivillon! Isn't it beautiful?'
'Happiness is forever' by ACE📸, Tokyo, Japan.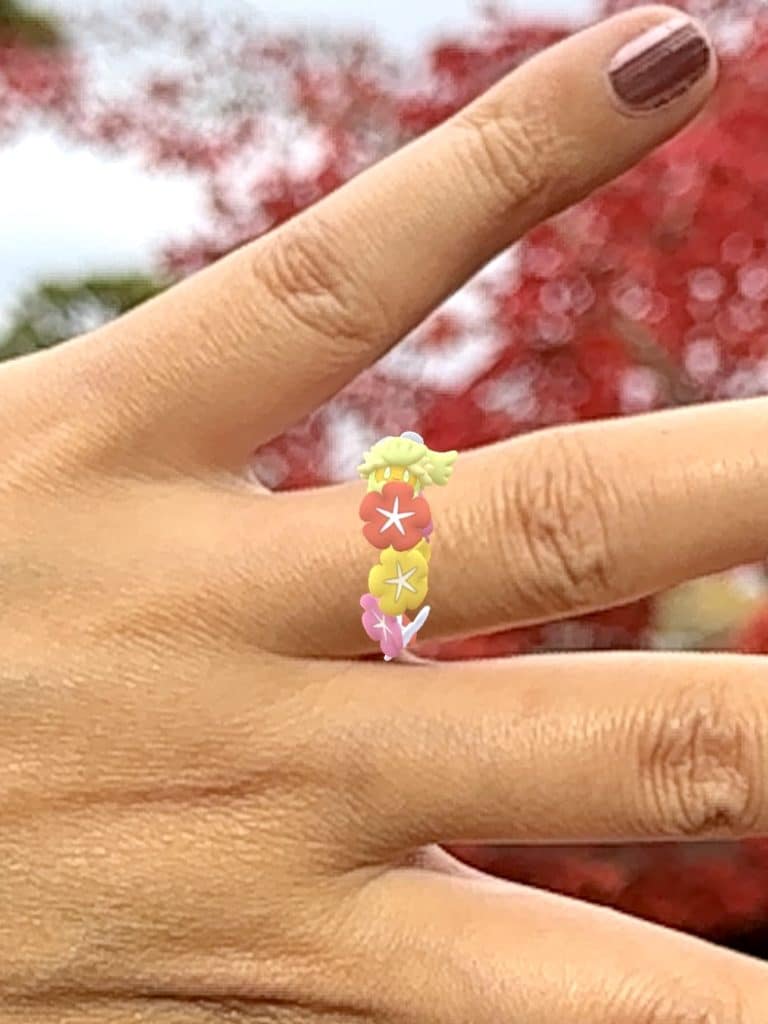 'my favorite
Any day spent with you is day.'
'No venomous snakes in the area' by YubelBuster, Near Wiesbaden, Germany.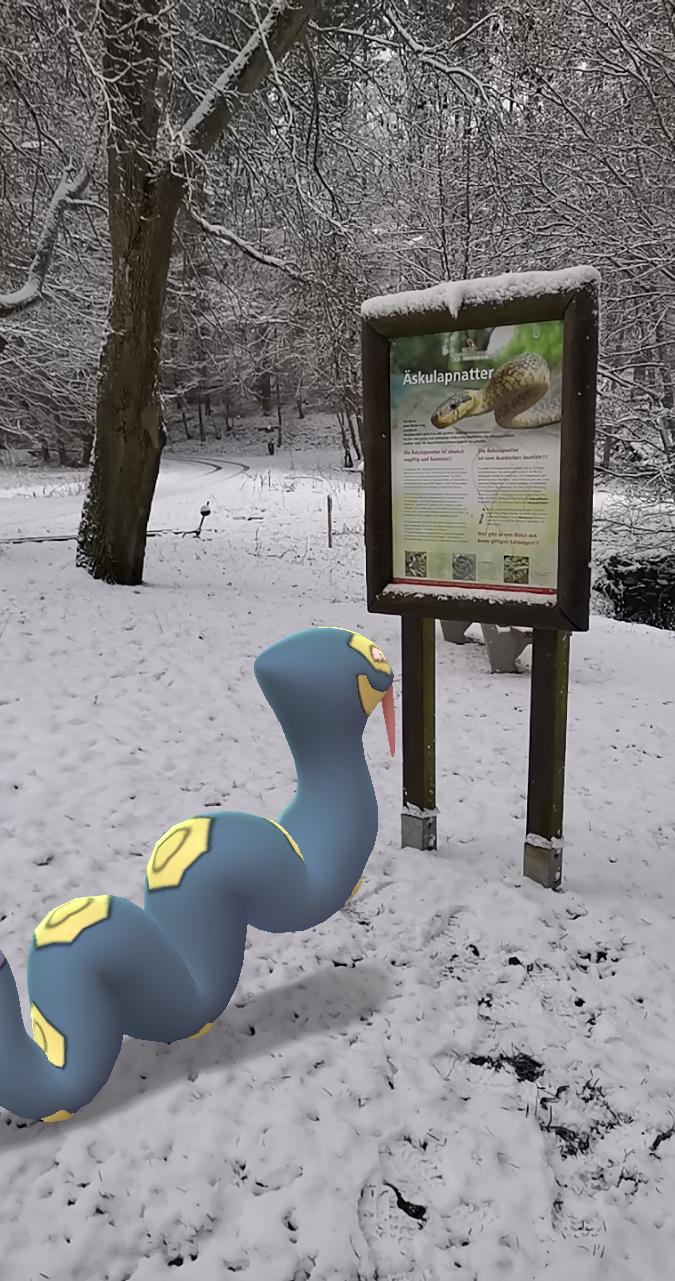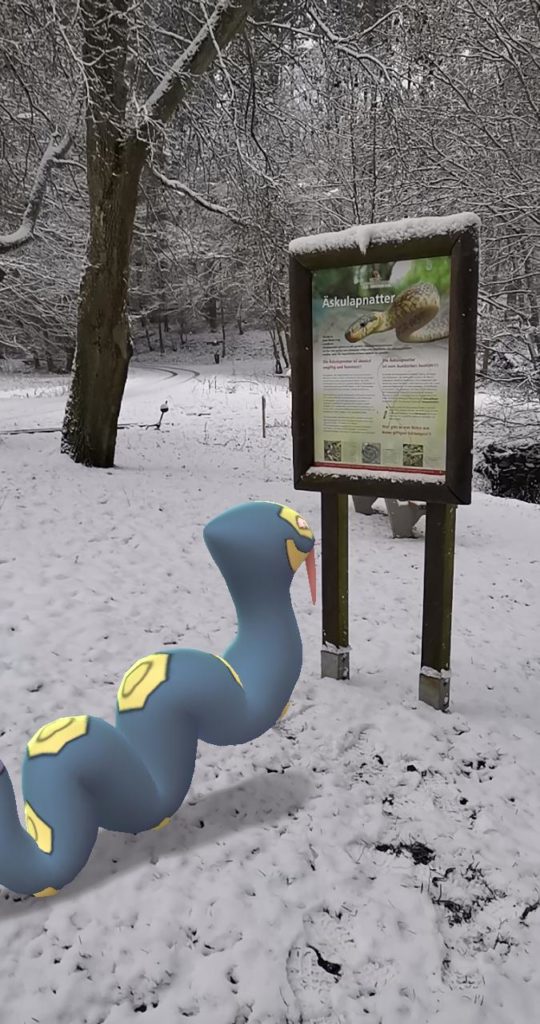 'Seviper looks at a sign that says, there are no venomous snakes in the area. Well… Now there is one.'
'Flowers look good' by nana15AR, Hiroshima City, Japan.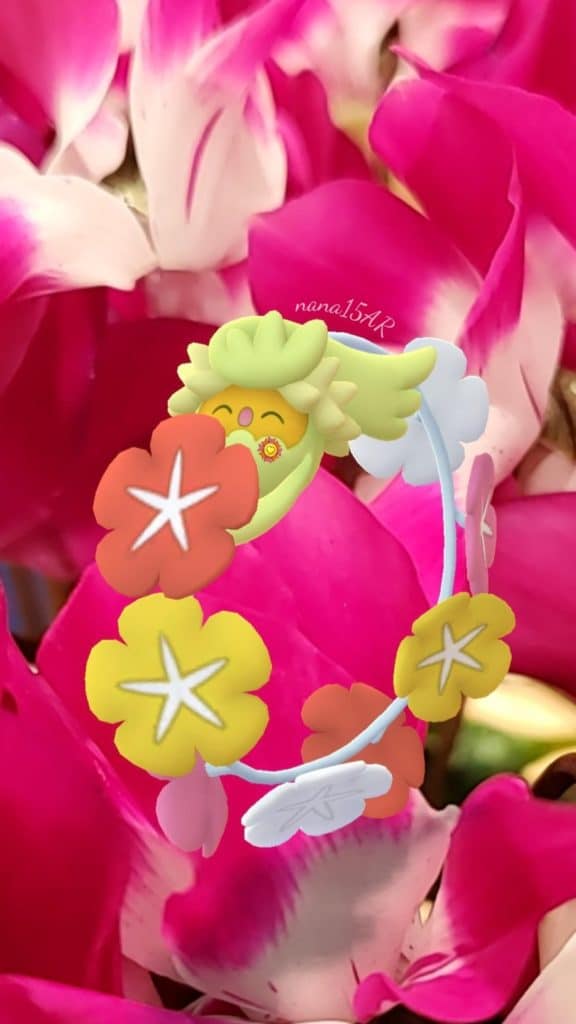 'Comfey, who came from Hawaii, spins around cutely.'
'Flabébé, baby!' by Senescallo, Keswick, England.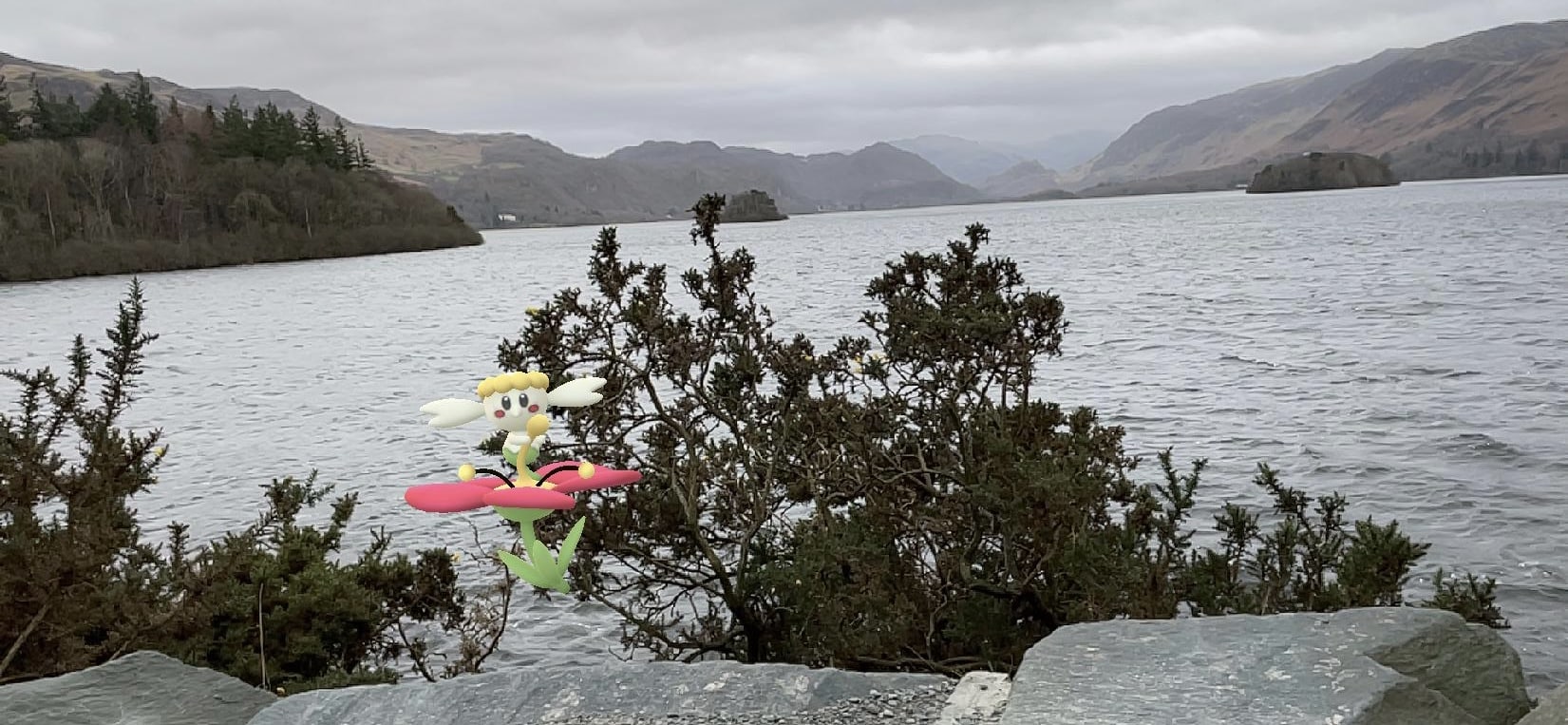 'Apologies. I love entering these and haven't got time to take any photos of the new theme! I'm glad I went through my old photos and saw I had taken ones of Flabébé while away in The Lake District. Still happy with how this turned out, though!'
'Paper and Grass' by Just a random Pokémon Go Trainer, MacArthur Park, Little Rock, Arkansas.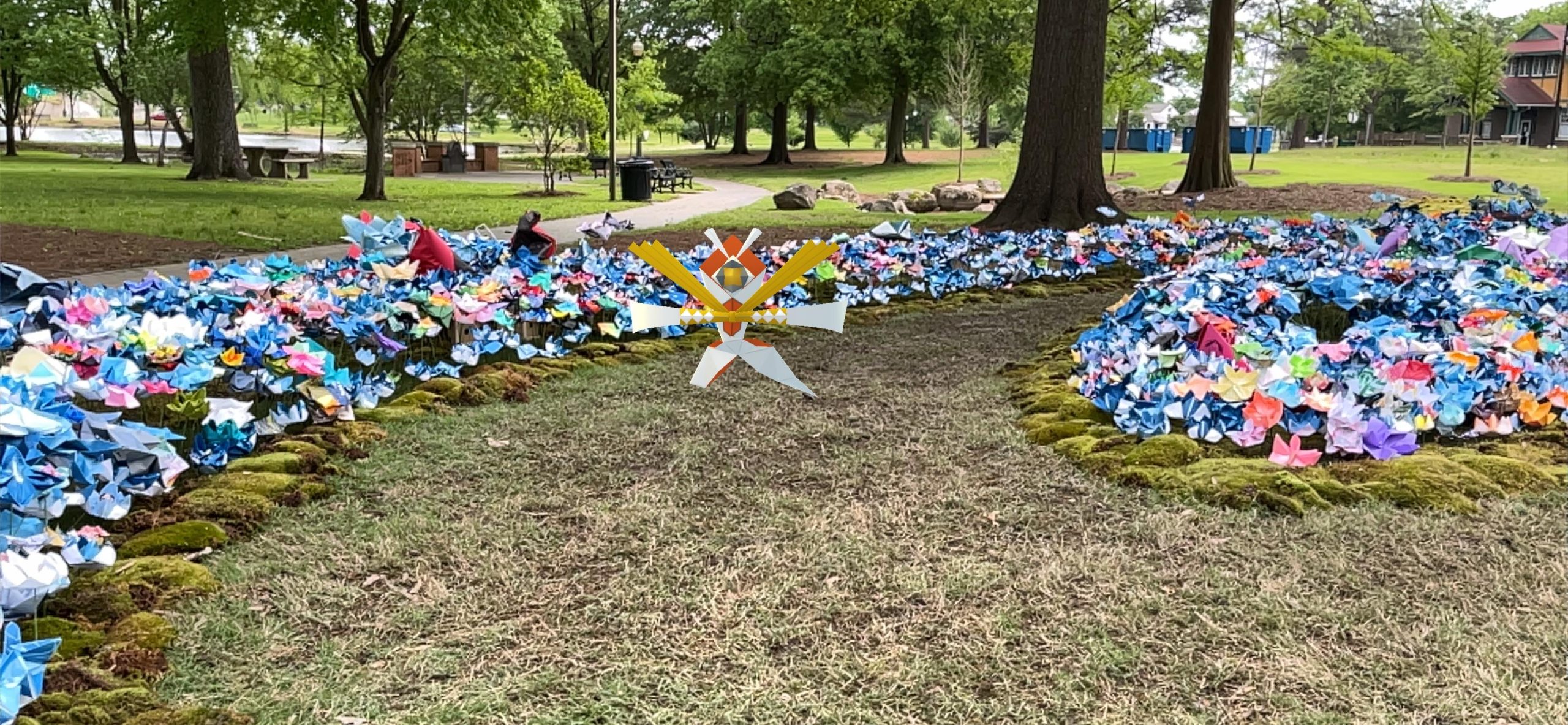 'Kartana has been reunited with his people!'
'Precious smile' by nana15AR, Hiroshima City, Japan.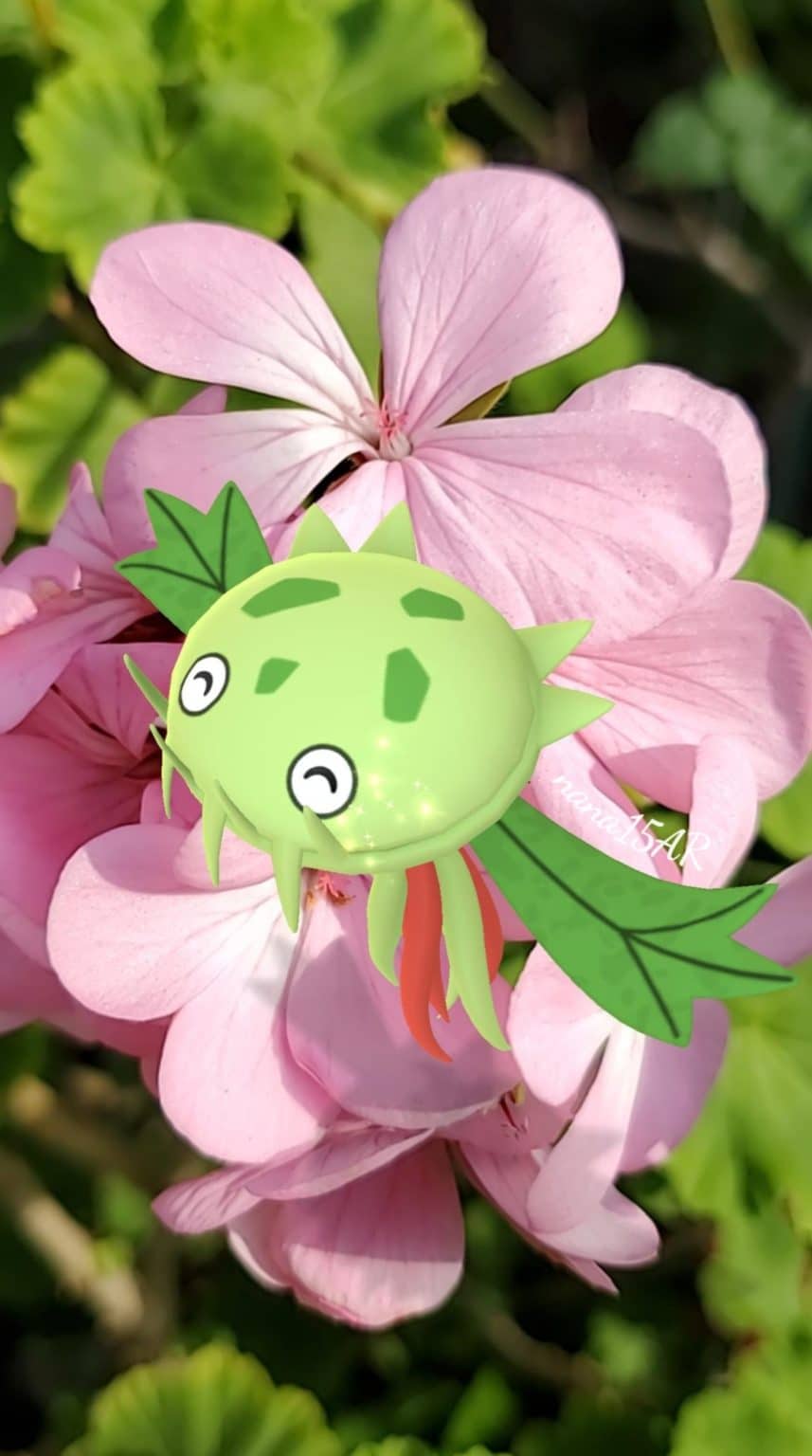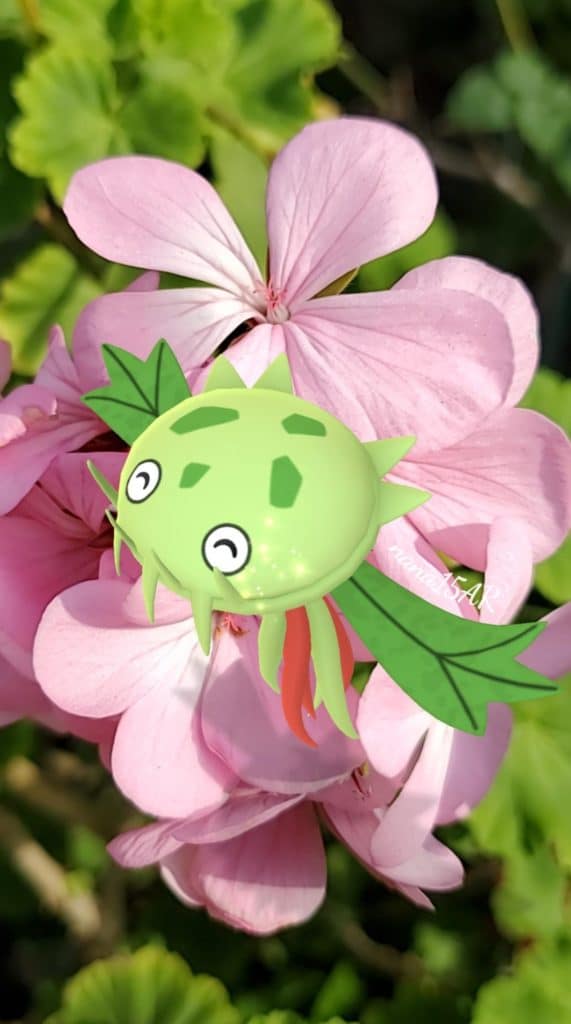 'It took me 300 shots to capture Muskippa's smile because he only smiles for a second.'
'Happy go Ducky!' by PkmnGoMatt, East Grinstead, United Kingdom.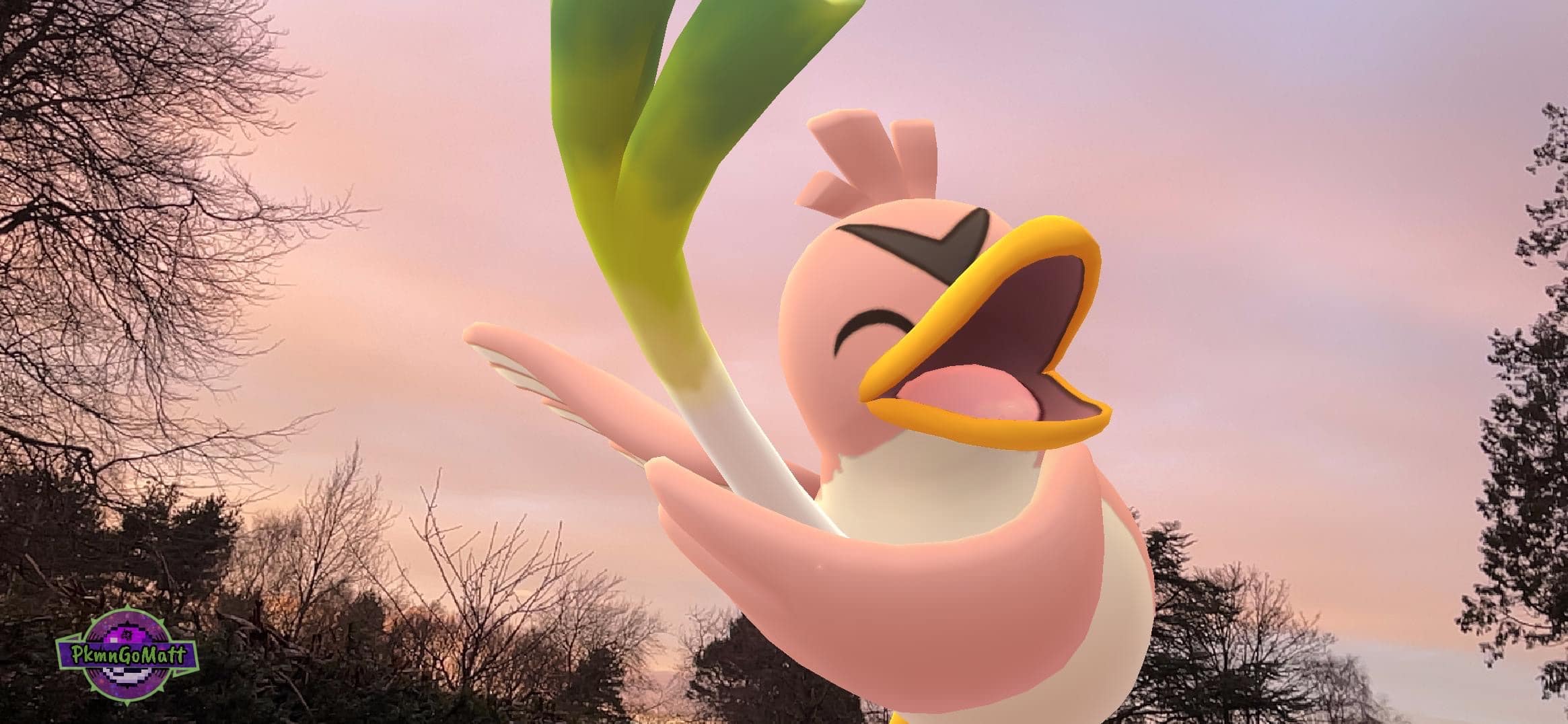 'My Shundo Farfetch'd that I managed to get back in 2021! My first ever Shundo and I was super happy to have a Regional exclusive be it!'
'Smile in the rain' by nana15AR, Hiroshima City, Japan.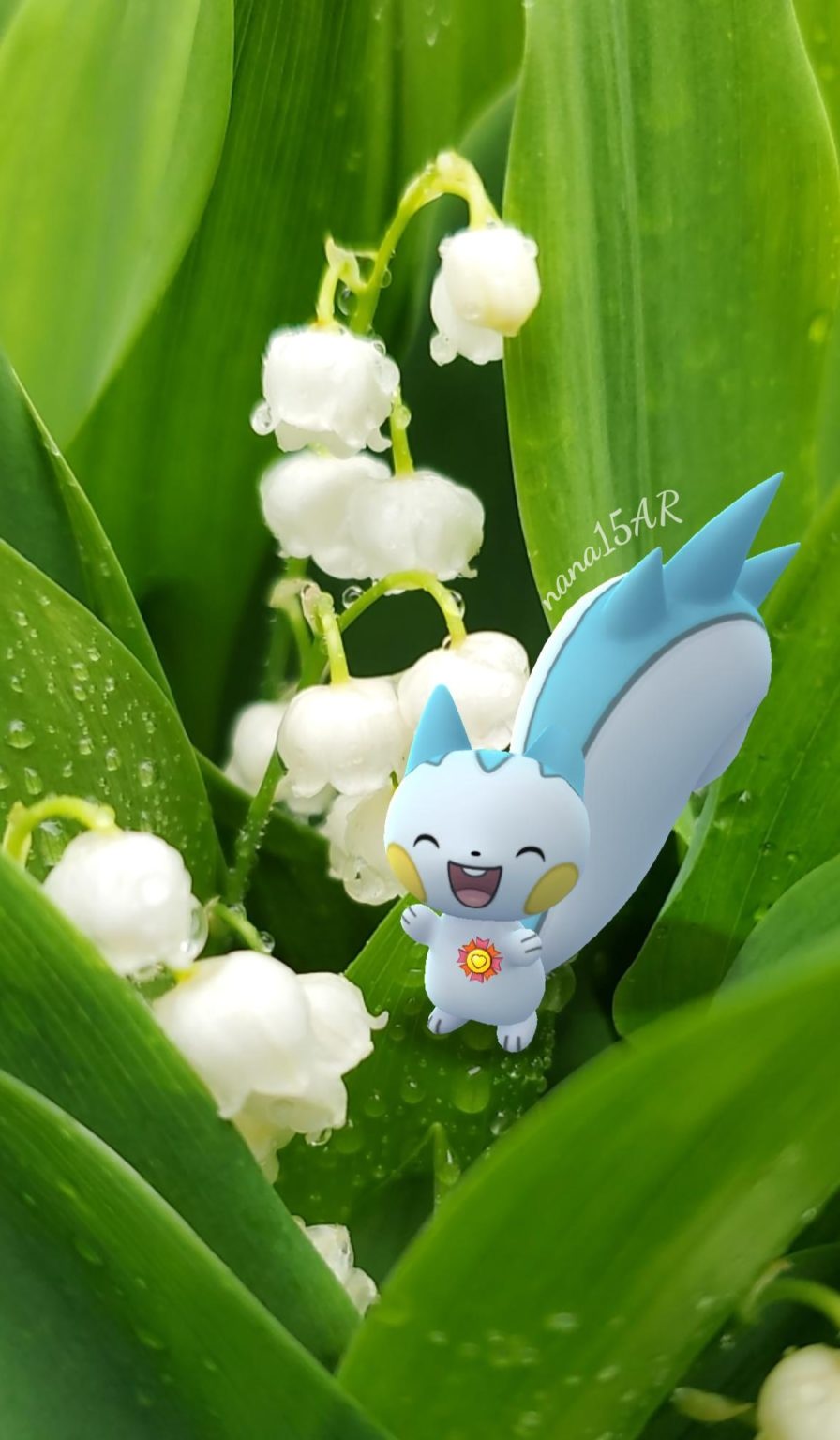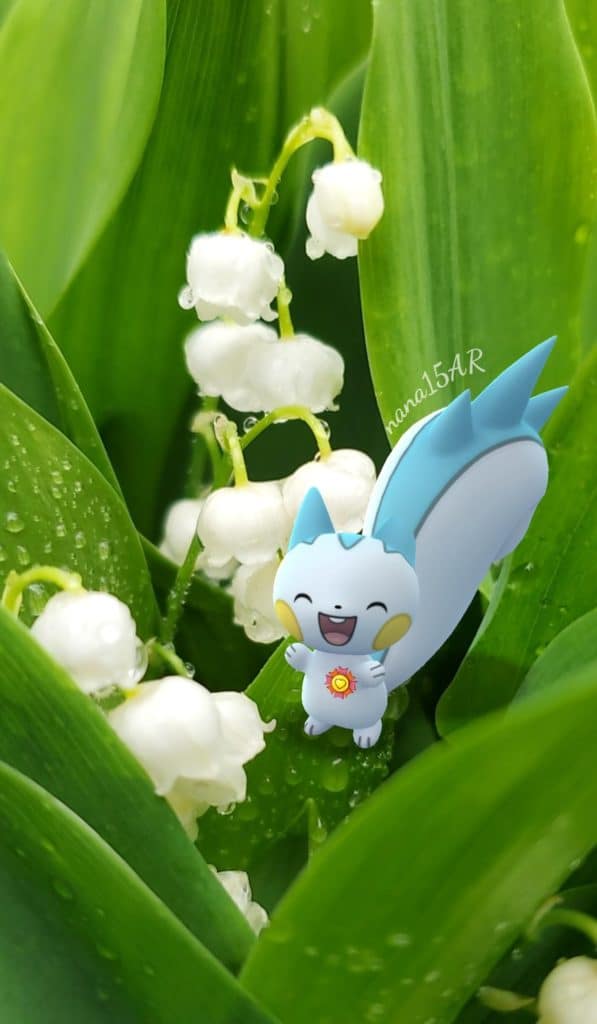 'On a cold rainy day, Lily of the valley was holding raindrops and smiling as if she enjoyed everything.'
'I Saw the Sun' by Feresk, Cebu City, Cebu, Philippines.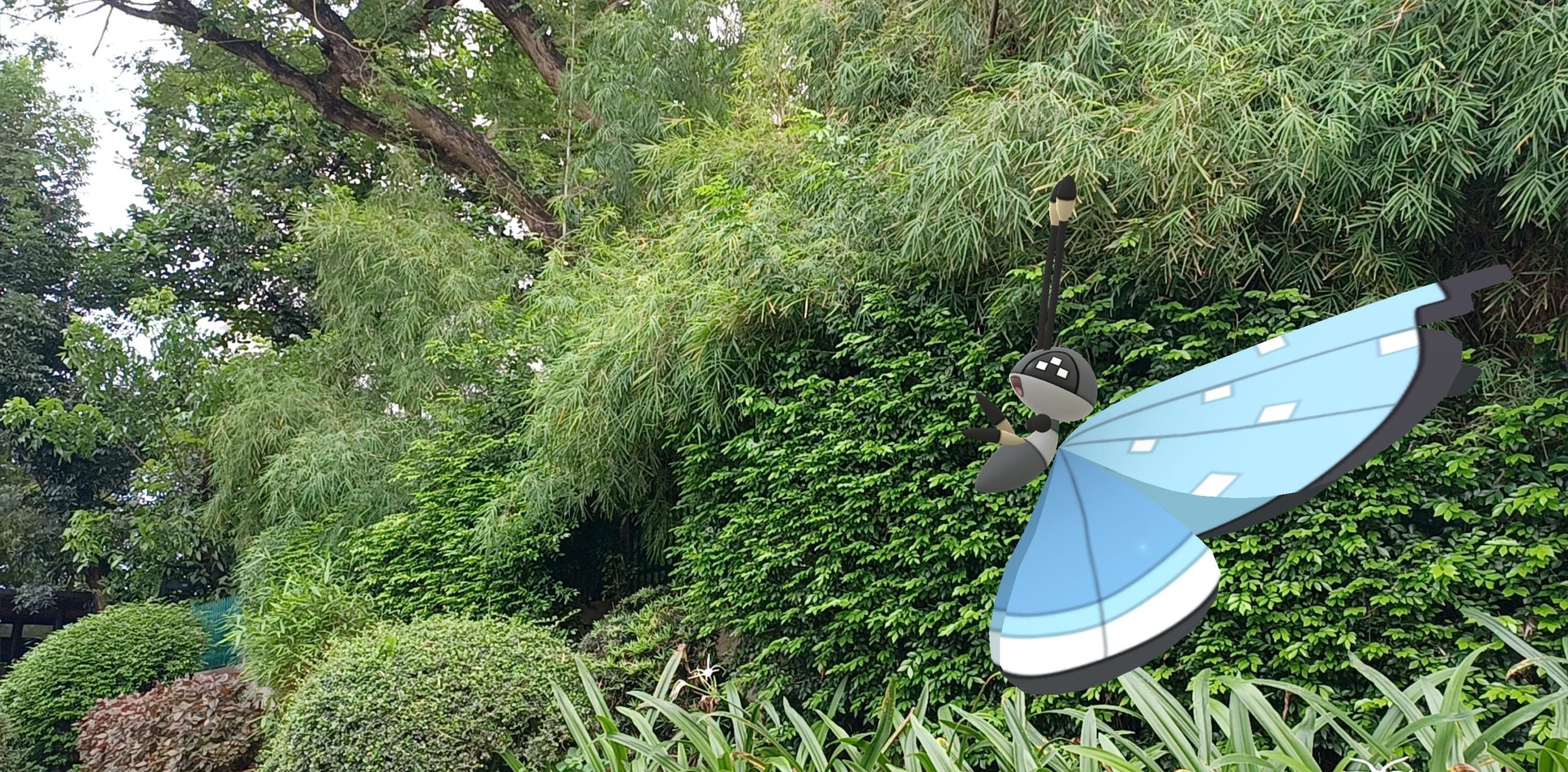 'Look up every now and then. You'll be glad you did.'
'Landing on a flower' by nana15AR, Hiroshima City, Japan.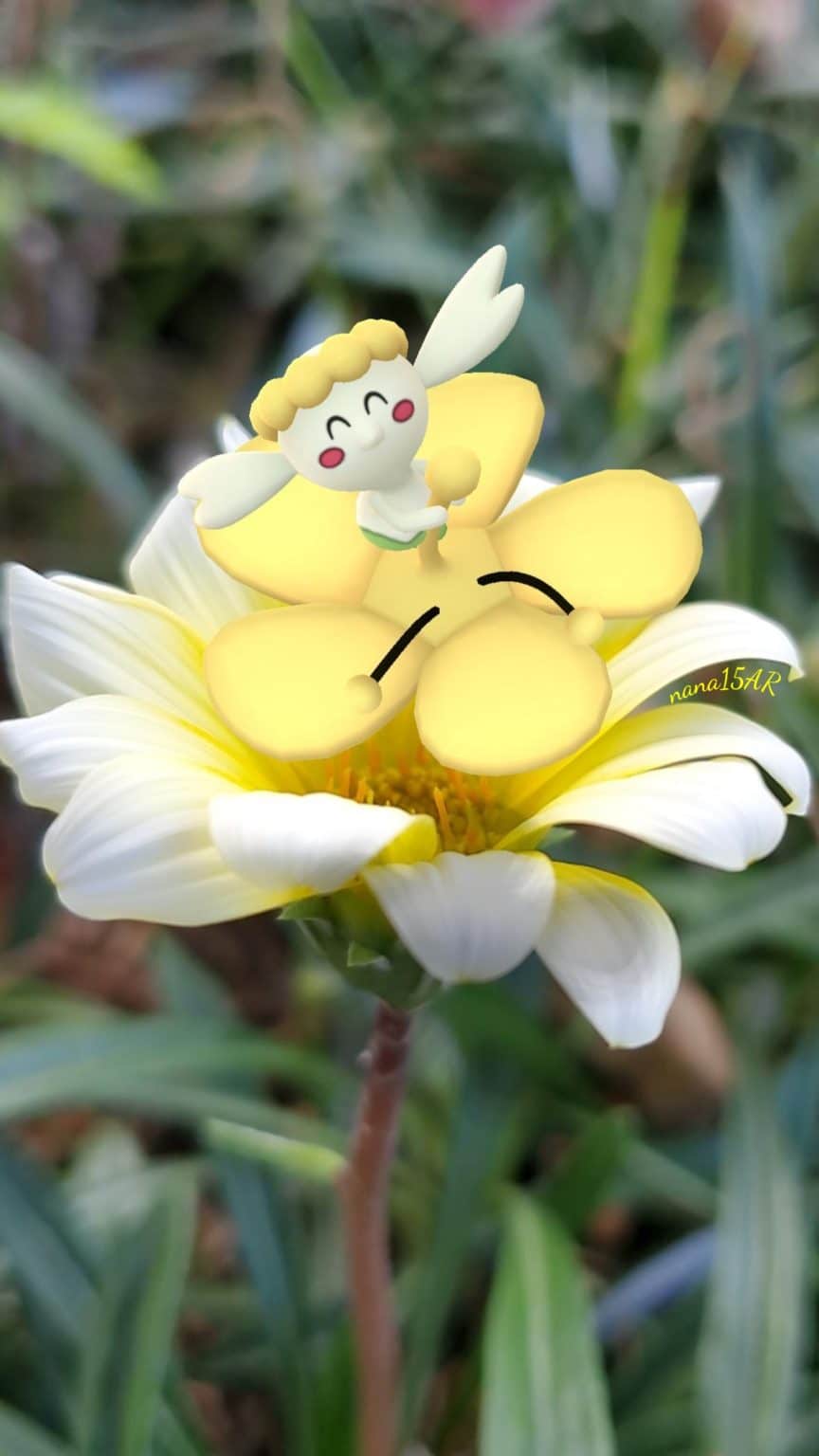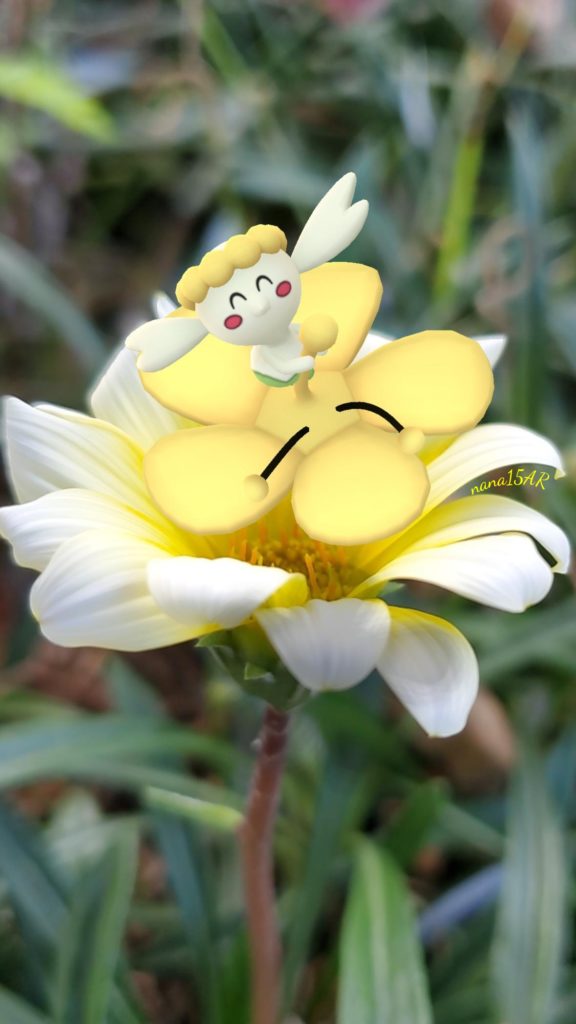 'Landing so that it overlaps with the quietly blooming flowers. It was beautiful as if yellow color was reflected.'
Edited Images
The below AR images have been edited or filtered in some way.
'I had a blast' by u501, Hitachi Seaside Park, Japan.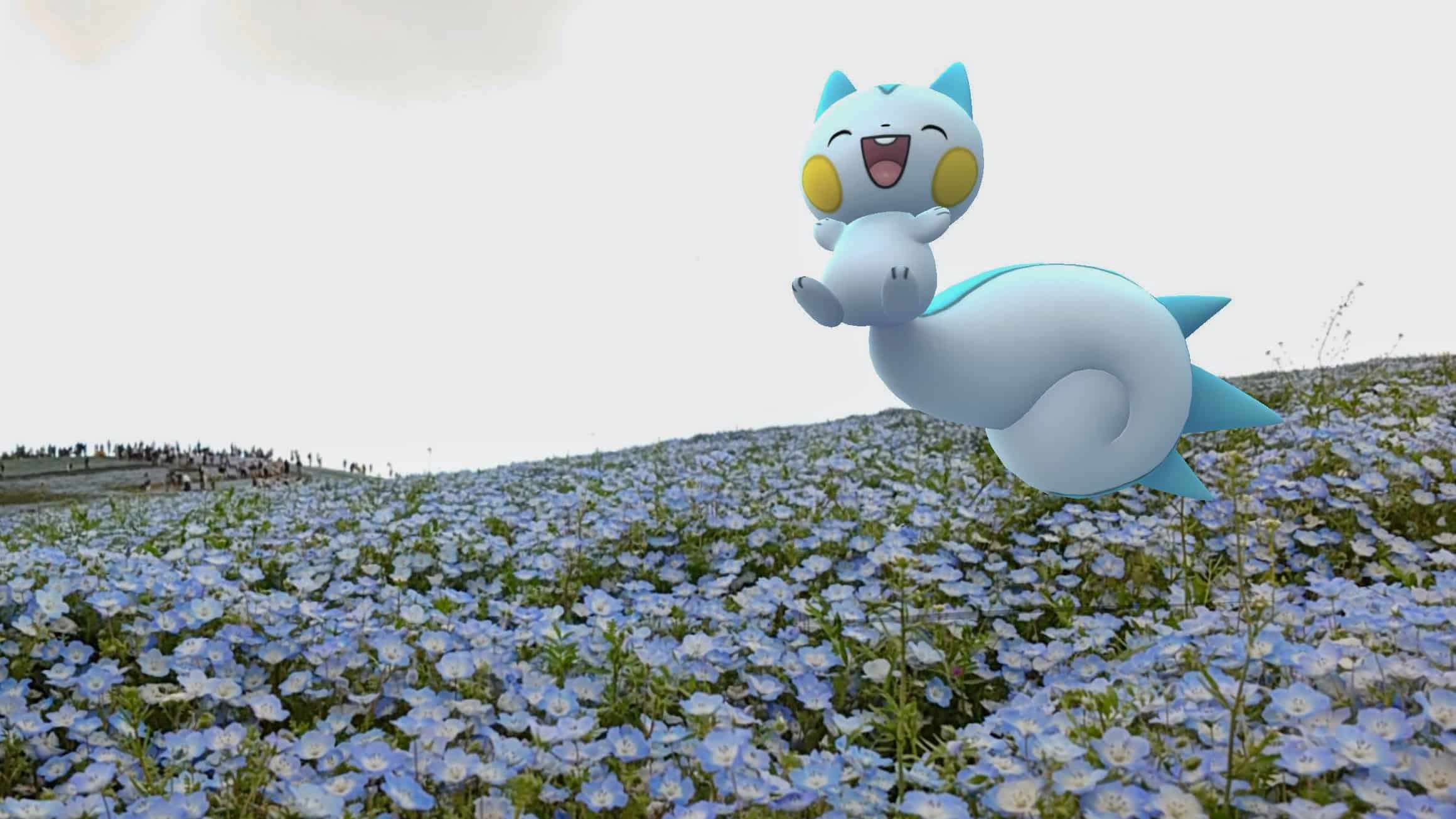 'I took a picture of the nemophila field when the rain seemed to stop. It's time to go home soon, so this is a picture to look back on the fun times I spent shooting.'
'Spread Out Your Wings' by Feresk, Sibulan, Negros Oriental, Philippines.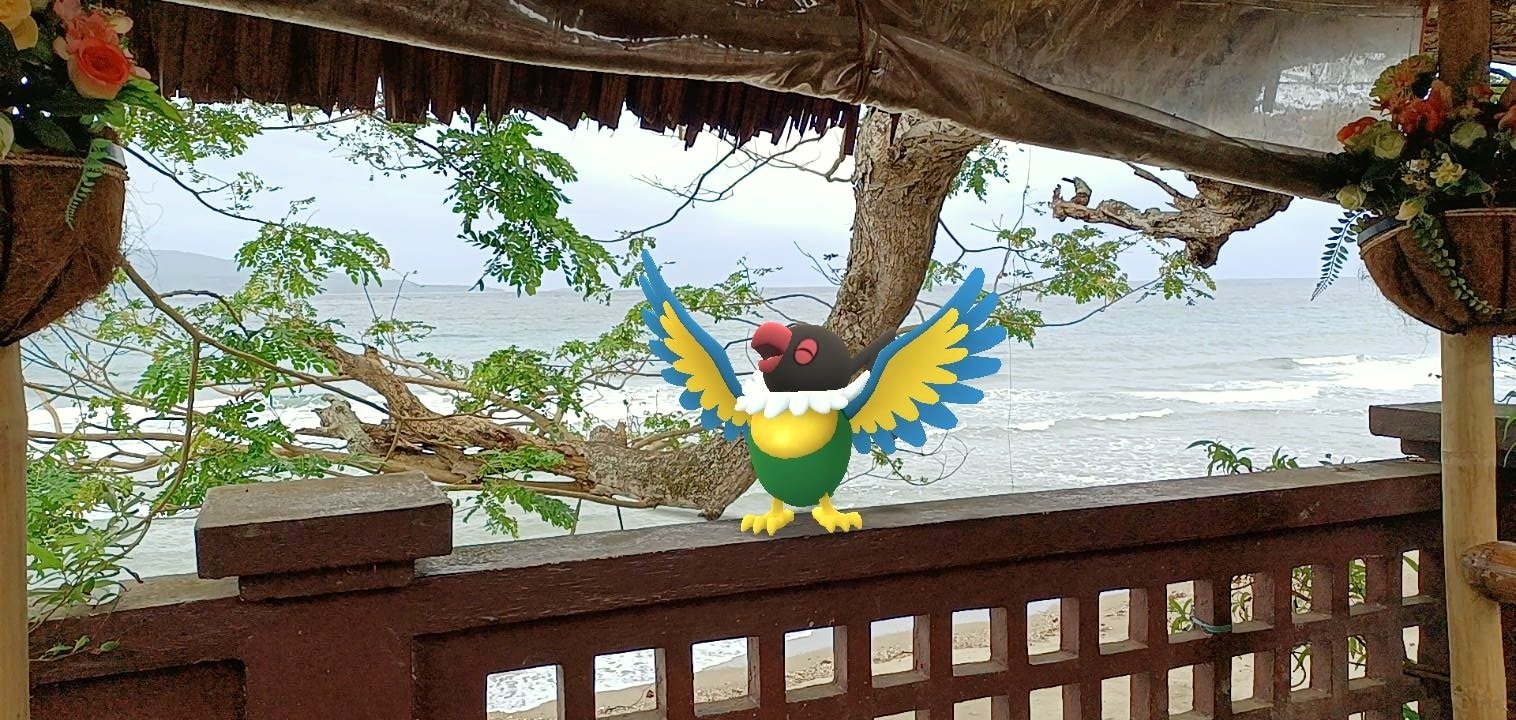 'Live young, wild and free!'
'Indian (Continental) Vivillion checking for Nector' by rockARaptor, Hyderabad, Telangana, India.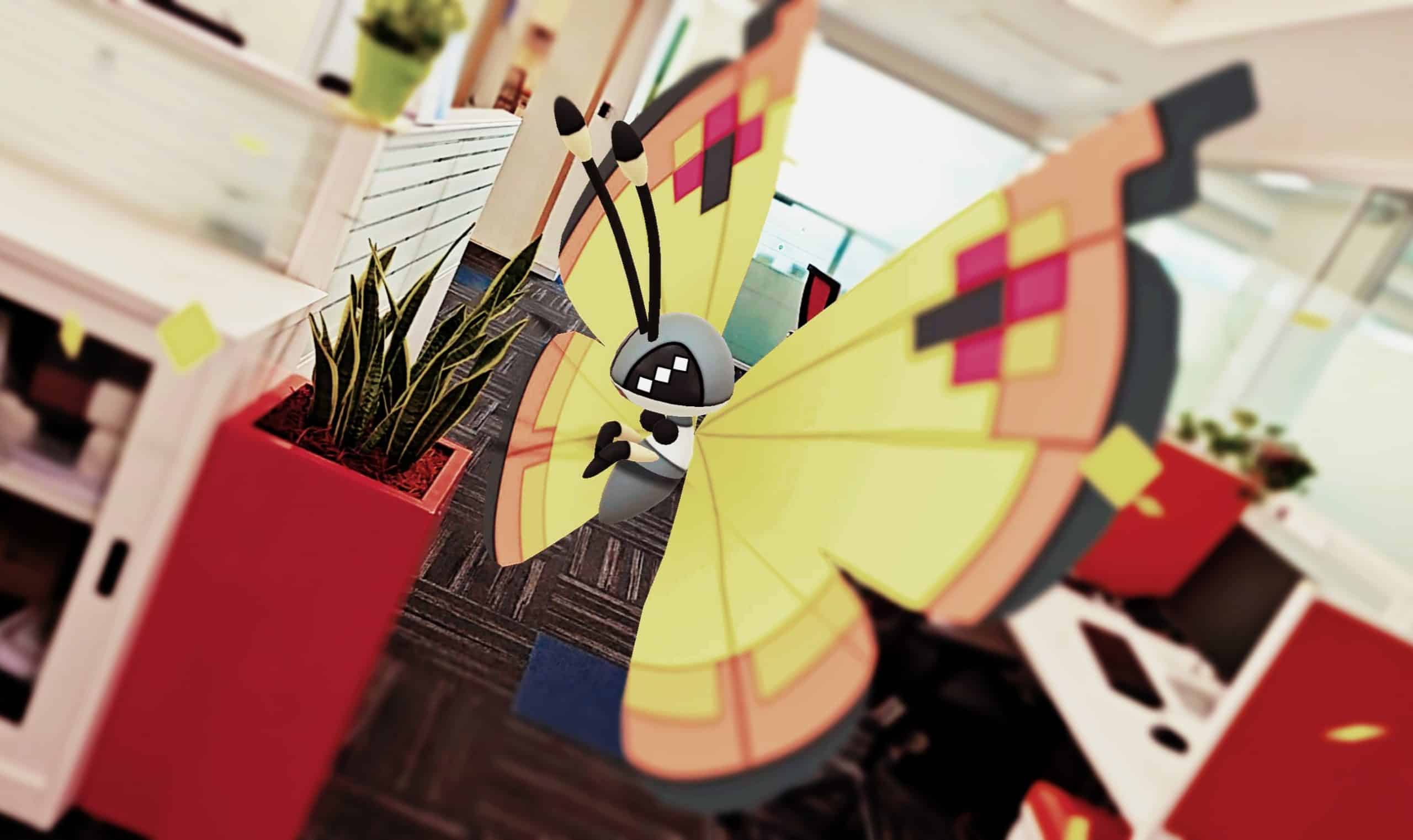 'Butterflies are generally found near plants and flowers finding there Nector so my regional Vivillion does the same.'
'Way too heavy for this bridge' by Sogeflo, Cosse-le-Vivien, France.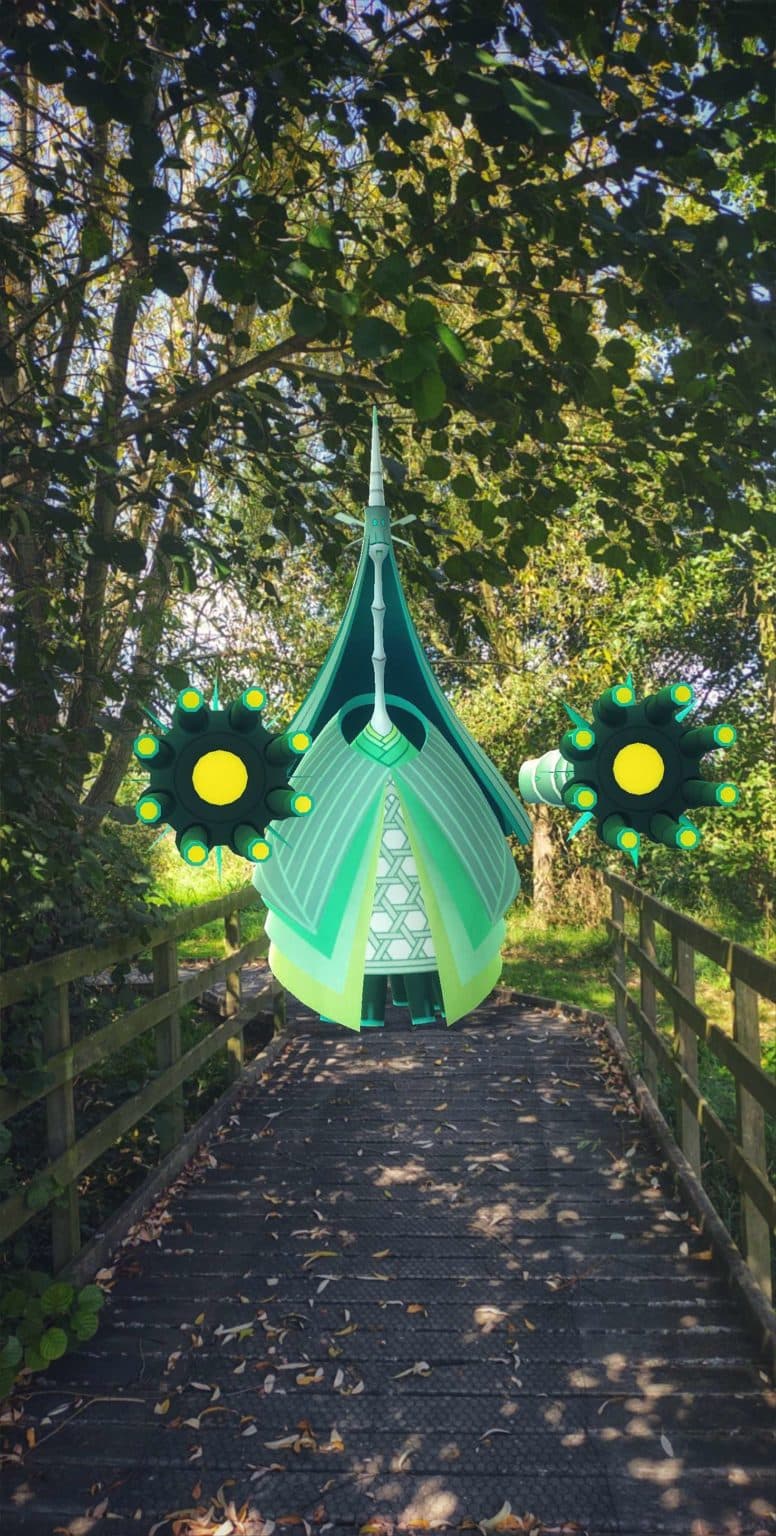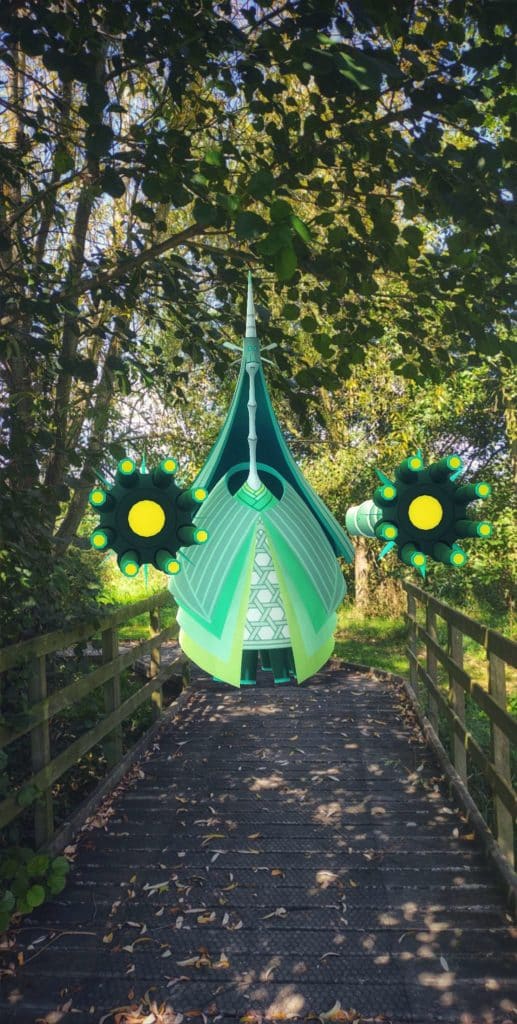 'I really hope she don't manage to cross this bridge, it will crack up ><'
'Plusle and Minun in the city' by pokemoninlife, Shin Sei Green Waterway, Taichung, Taiwan.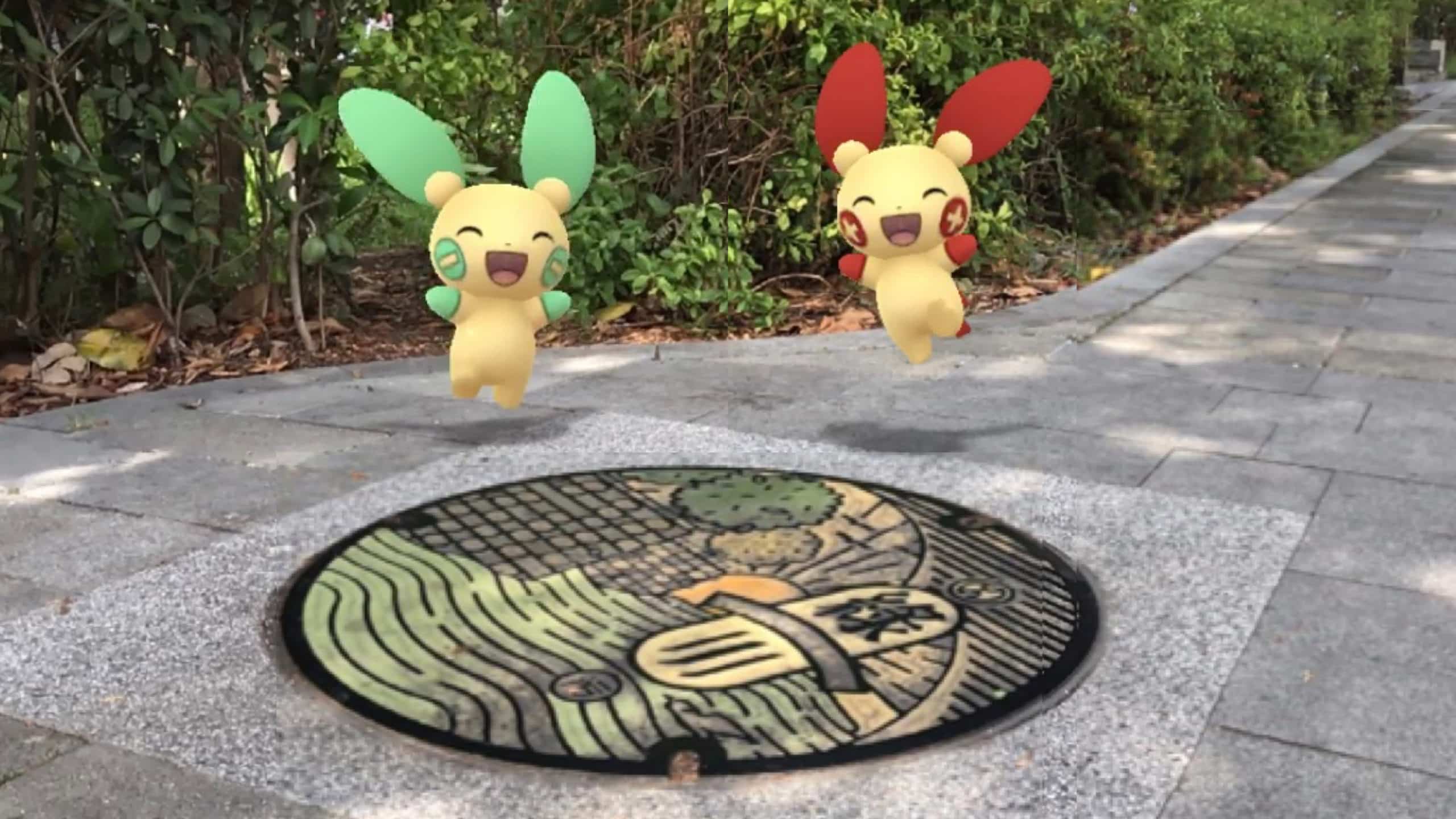 'Shin Sei Green Waterway is a renew place in Taichung city. To celebrate the new look of this place, there is a new manhole cover design here. Plusle and Minun lives around the waterway, and they're extremely happy to see this new manhole cover.'
By ShantanuR3597, Noida, India.
'As the summer's coming up, the hot weather even frustrated this Torkoal, in the wild. While these are easily found around our region, most trainers tend to forget how tough these Pokémon are. The toarkoal captured here was generating energy by burning some coal in it's shell.'
'Series from my ar pokedex' by Phillw_pogo, Czech Republic.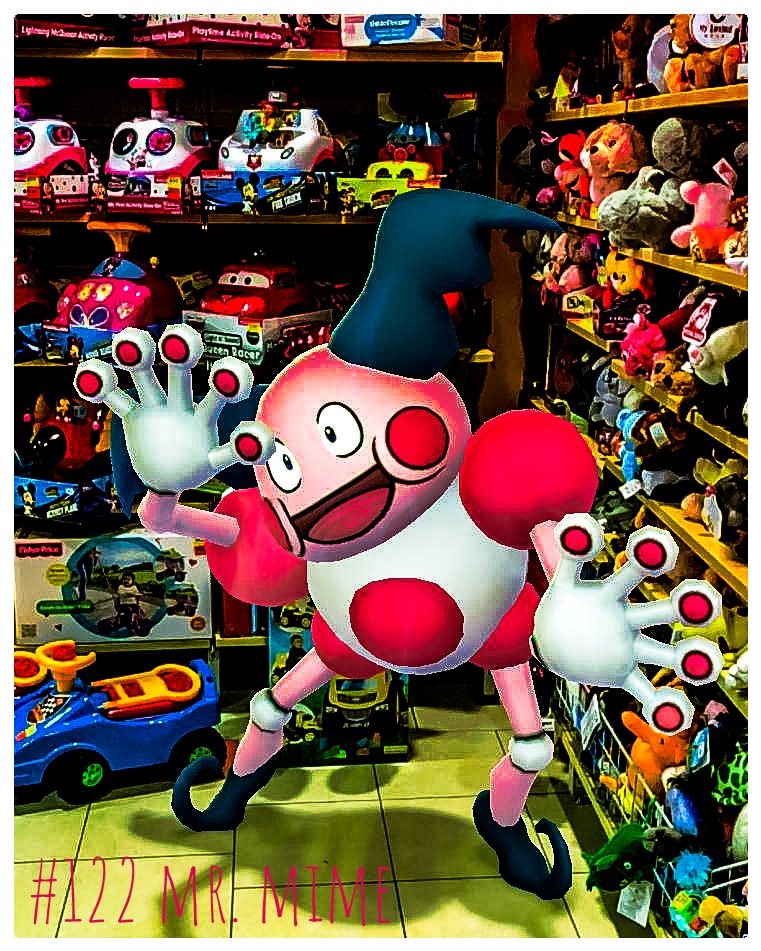 'I met Mr.Mime in the toy store.'
'Sun Vivilion amongst the Sunset' by Kingofshinies, United Kingdom.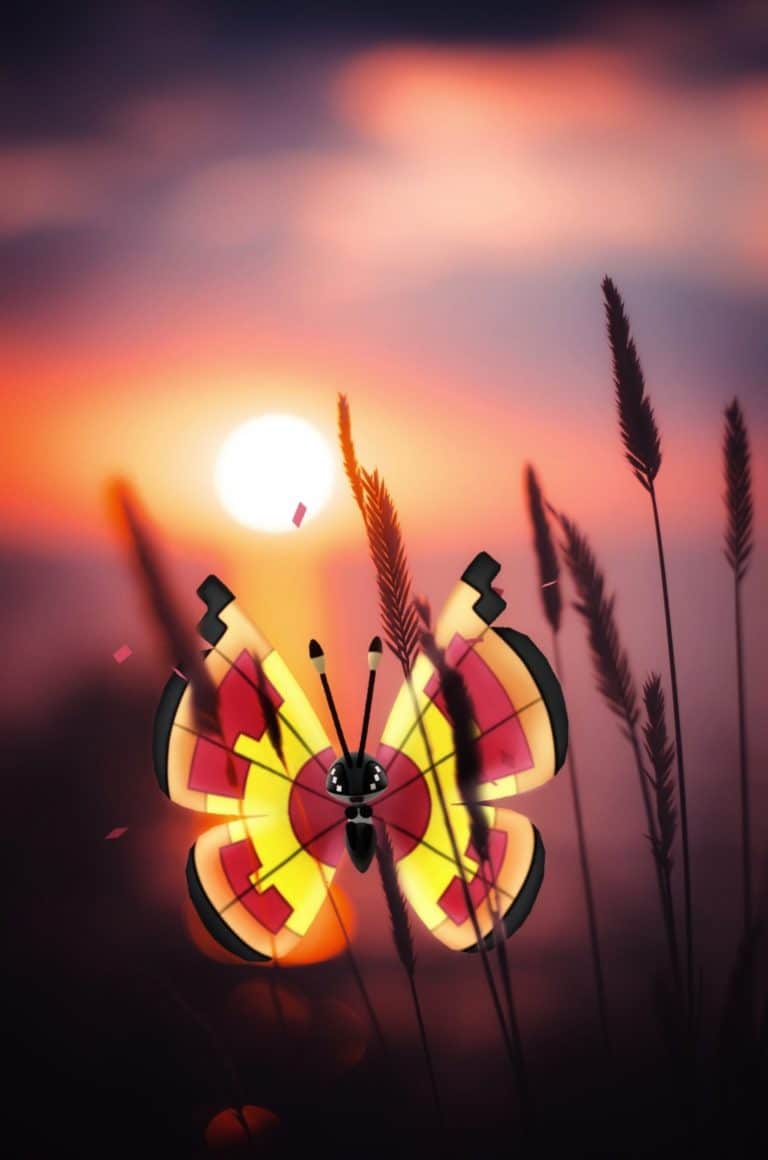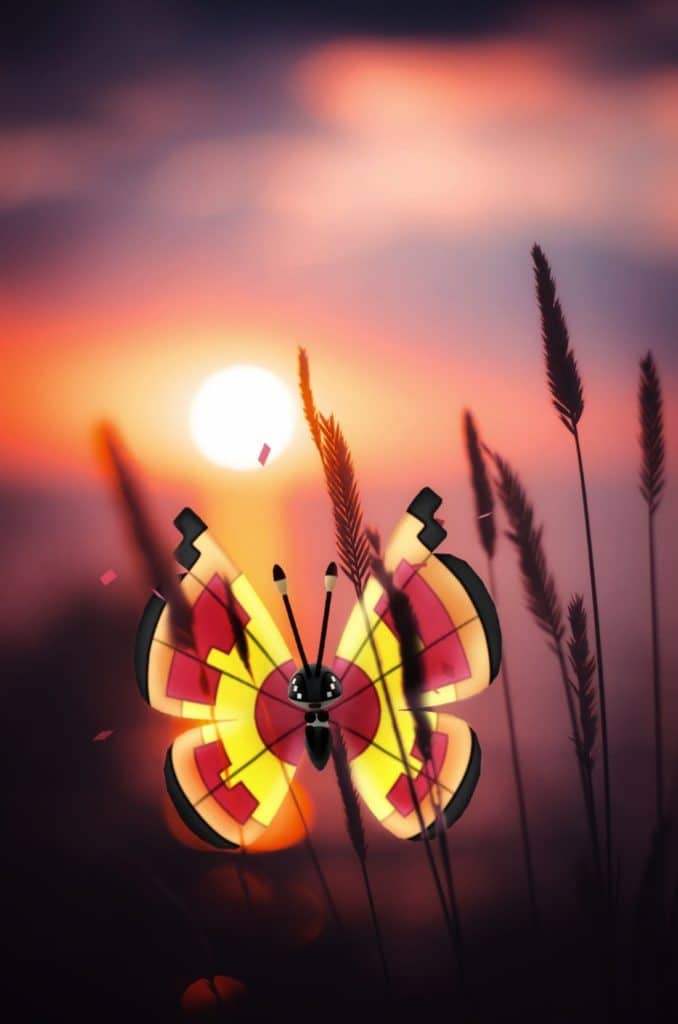 'I made a whole collection of Vivilion edits with everyone form, but this one was my favourite. Just everything about this picture speaks peace and serenity to me.'
By Charm2Sul, Seoul, South Korea.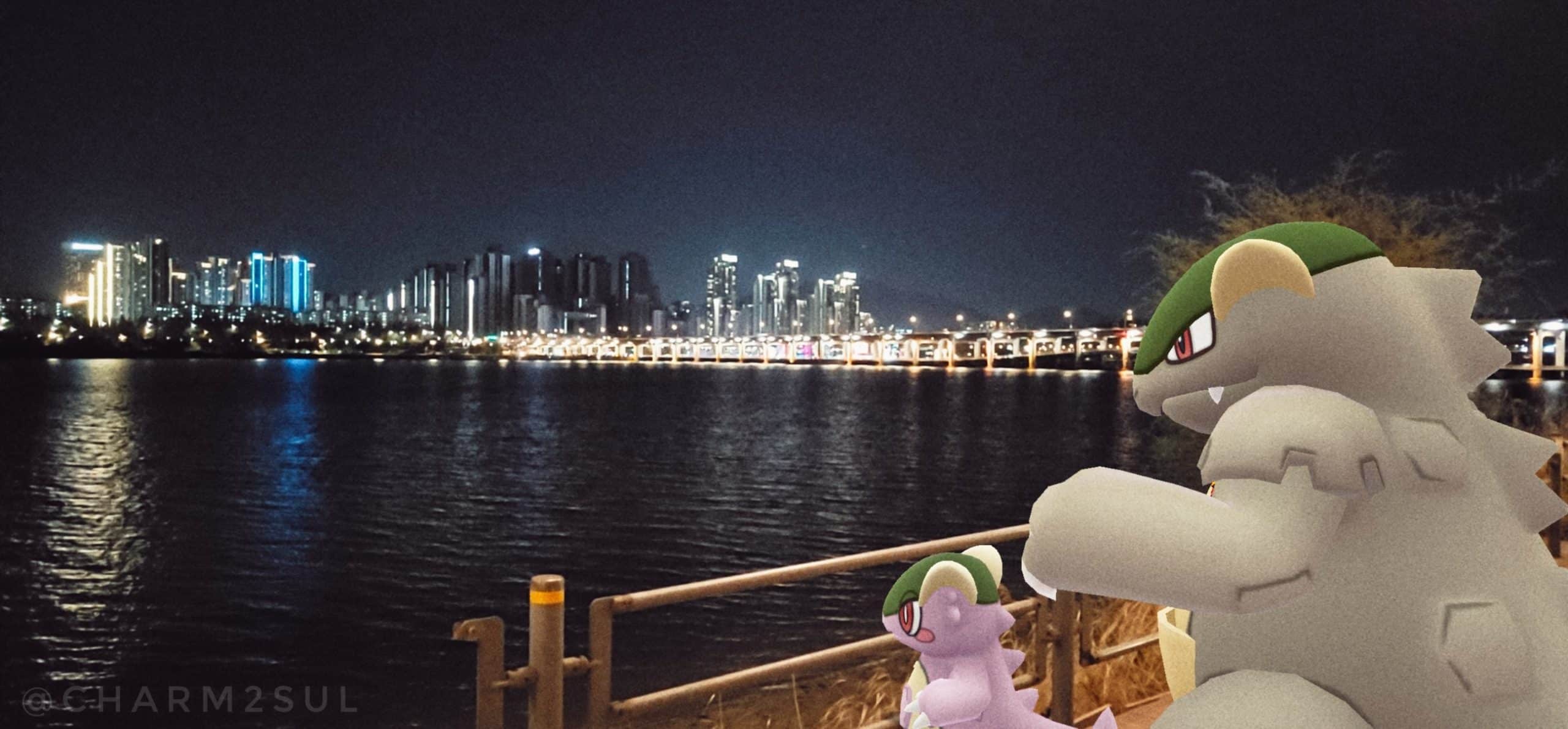 "Everything the light touches is our kingdom"
'Relicanth' by Adikar123, Hyderabad, Telangana, India.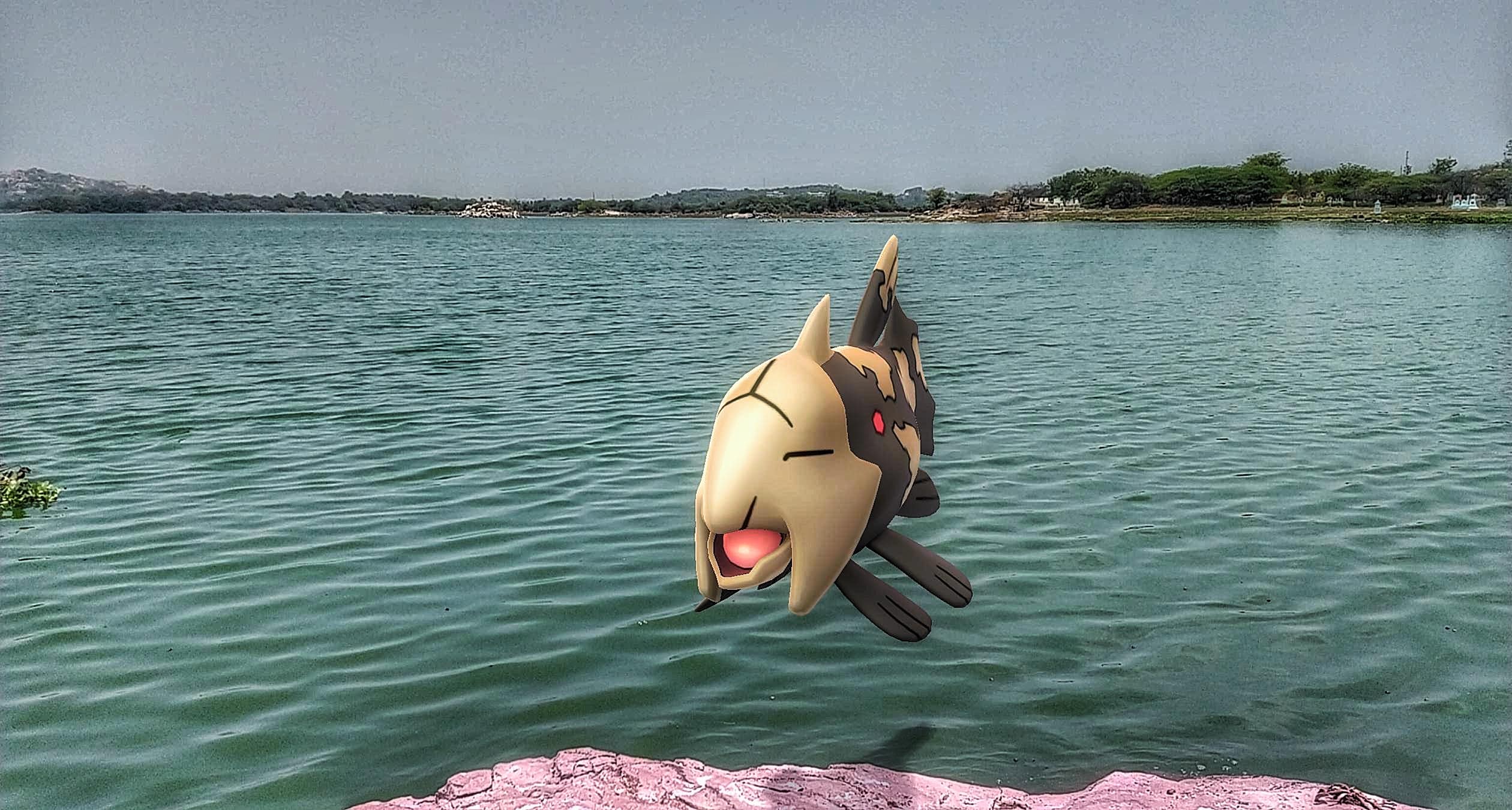 'Relicanth coming to the shores'
'Tropius Lift-Off' by SuperDrogon1, Hyderabad, Telangana , India.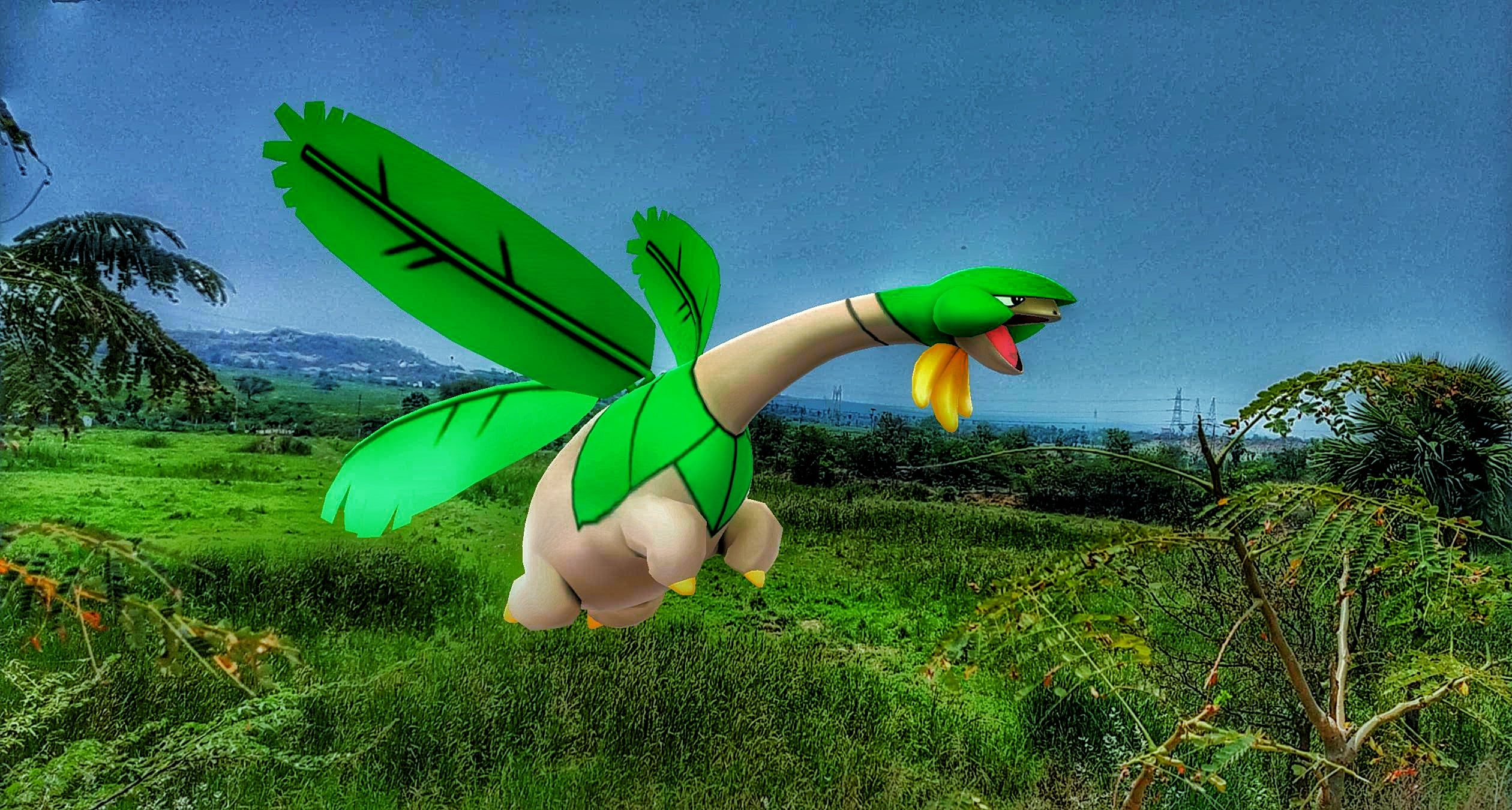 'Tropius trying to take off from the land and off to the skies'
'Giggle with Glee' by Feresk, Dauin, Negros Oriental, Philippines.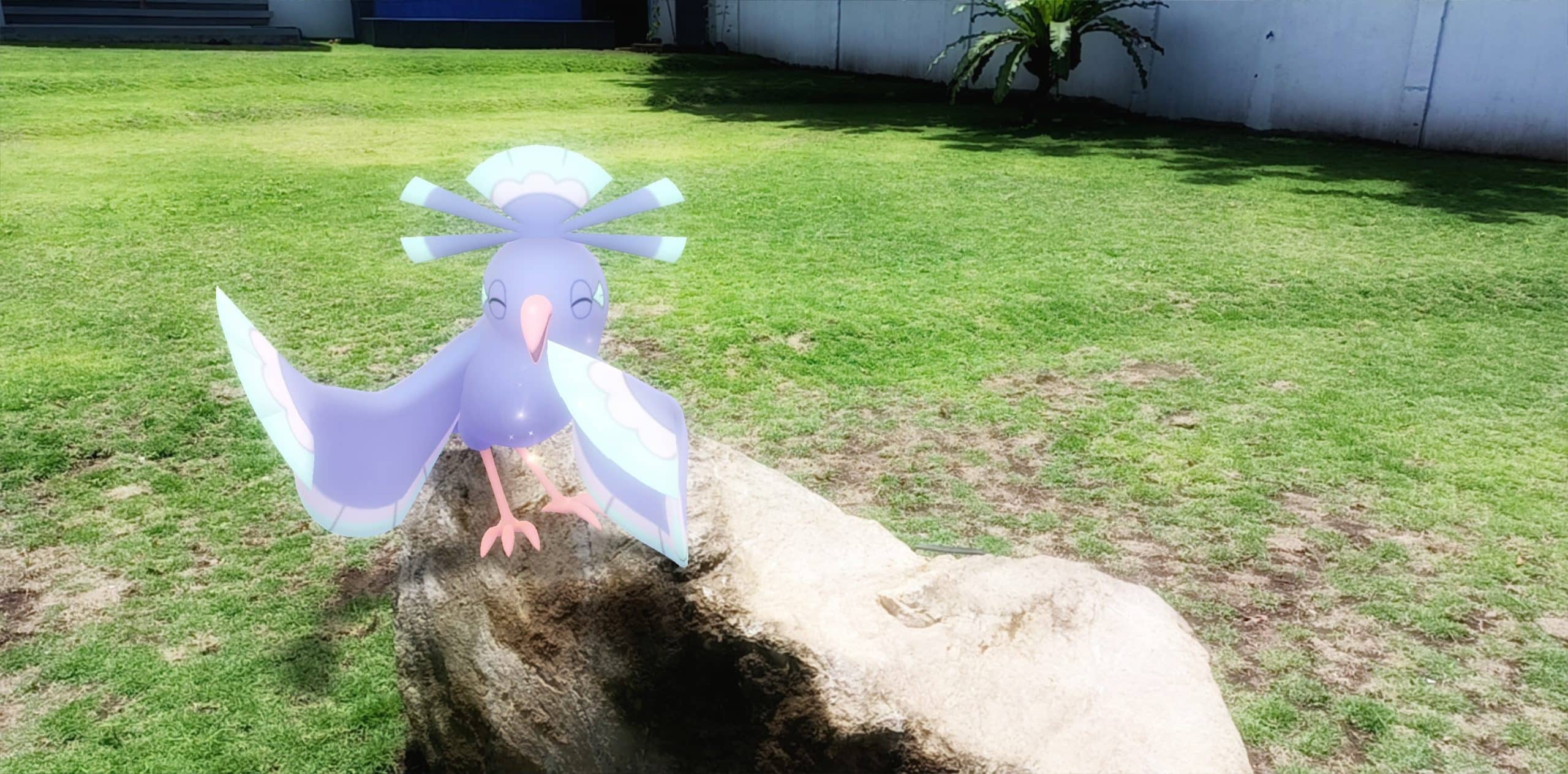 'A sweet chirping of laughter.'
AR Masters
The below images are taken by our AR Masters.
'Summer Skies' by kittypokemonsalot, Lake District, UK.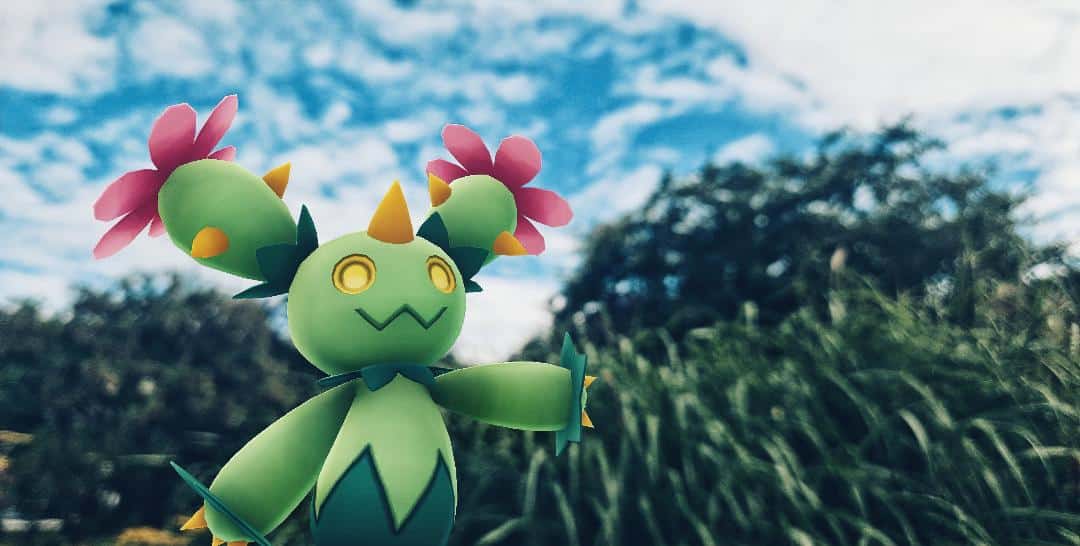 'As a huge fan of cacti, I was kind of gutted that Maractus was a regional Pokémon! I was incredibly grateful when a friend came back from holiday in Mexico with spares to trade to us locals. It has such a fun design, sort of a prickly pear cactus crossed with a rabbit. I used the Bokehmon technique for this photo, which is a particular favourite of mine'
Next Submission Theme
For our next theme, we'd love to see photos of your favourite black and white Pokémon! Submit by 25th May to be considered here. Full rules at the link. Can't wait to see what you come up with.