Hi there trainers,
A brand new event has started Test Your Mettle and with it come another set of boxes. Following hot on the heels of the uninspiring Psychic event offerings, can these latest do any better? Let's see…
Hatch Box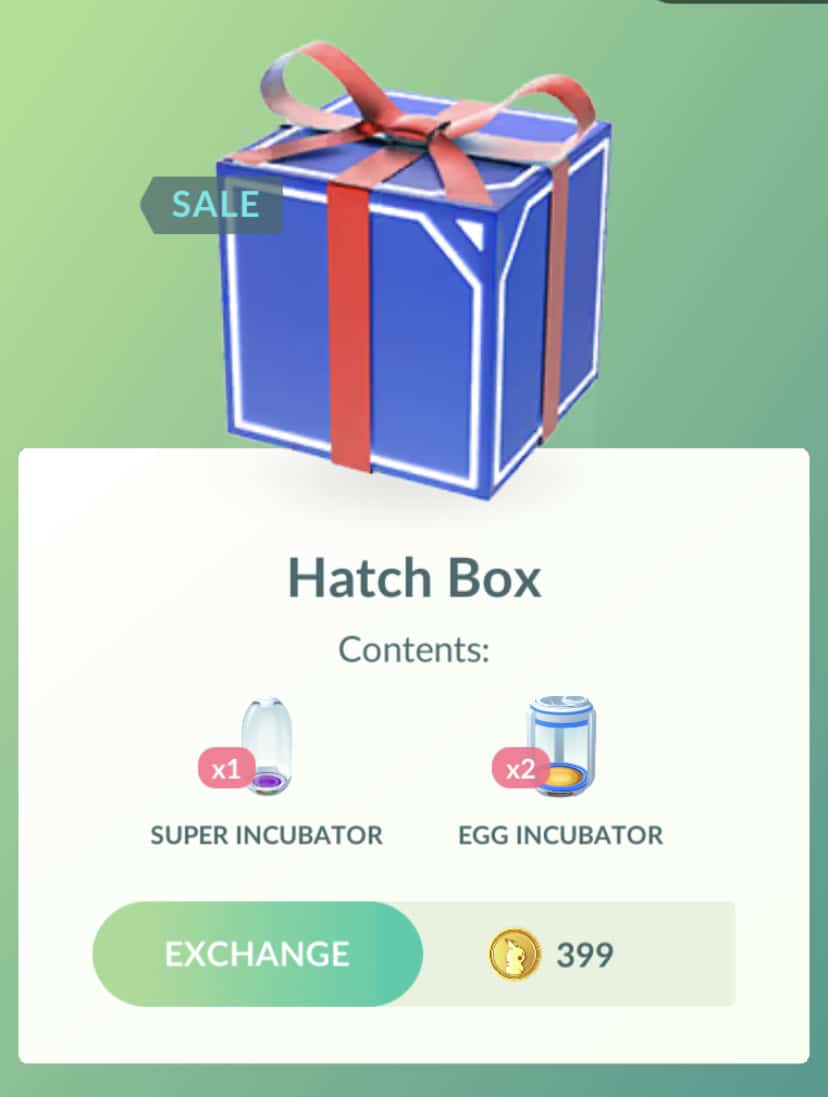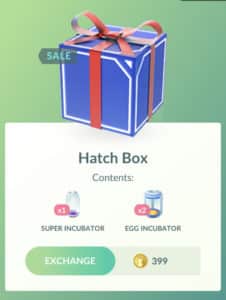 The cheapest of the new offerings and I guess trying to encourage purchases ahead of the upcoming community day and its quarter egg distance bonus; a decent box for those with only a few coins at their disposal. A saving of 101 coins over individual purchases.
Items
Value

1

×

Super Incubator

200

2

×

Incubator

300
Total Value
500
Special Box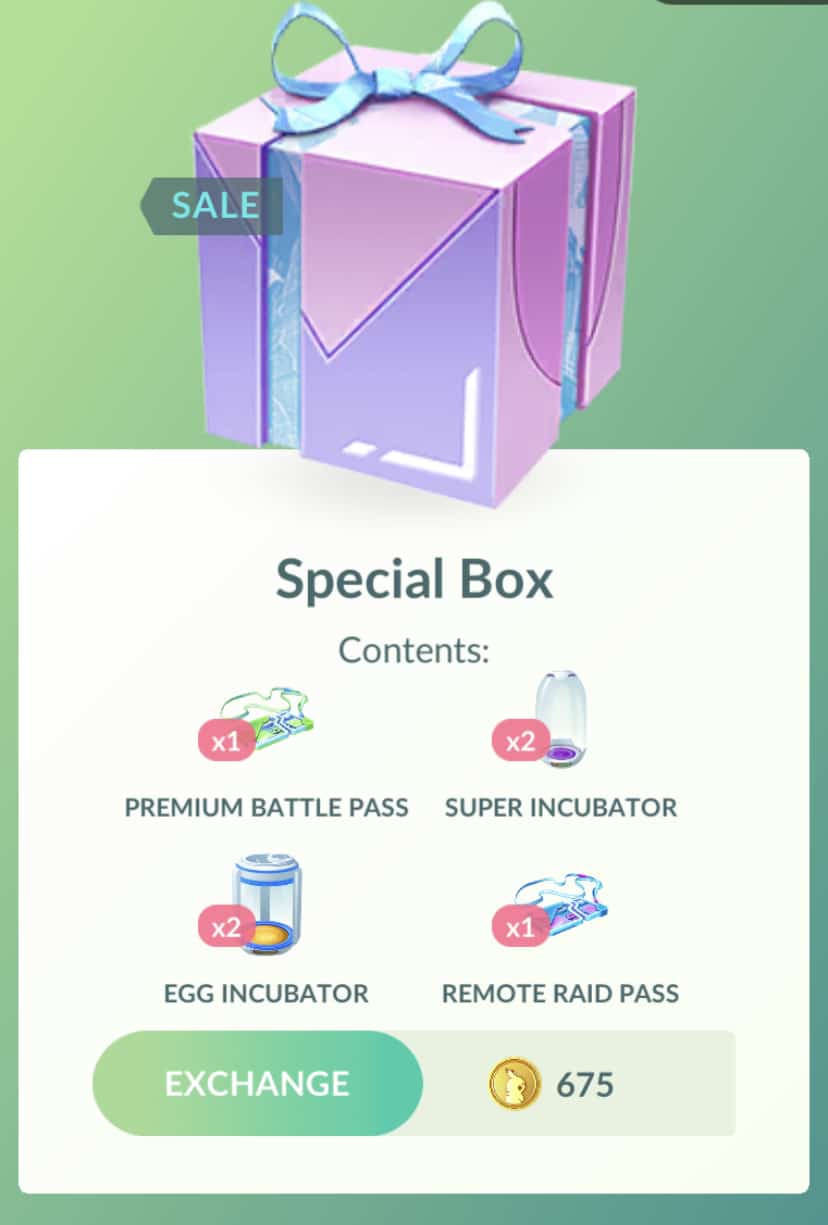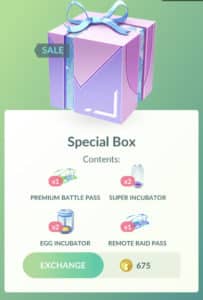 The next step is the "Special" box. Not much to tell here unfortunately, one of each raid pass and an extra super incubator over the Hatch Box. A saving of 225 coins on buying individual items though. At least it doesn't have balls or berries in it right?
Items
Value

1

×

Raid Pass

100

2

×

Super Incubator

400

2

×

Incubator

300

1

×

Remote

Raid Pass

100
Total Value
900
Ultra Box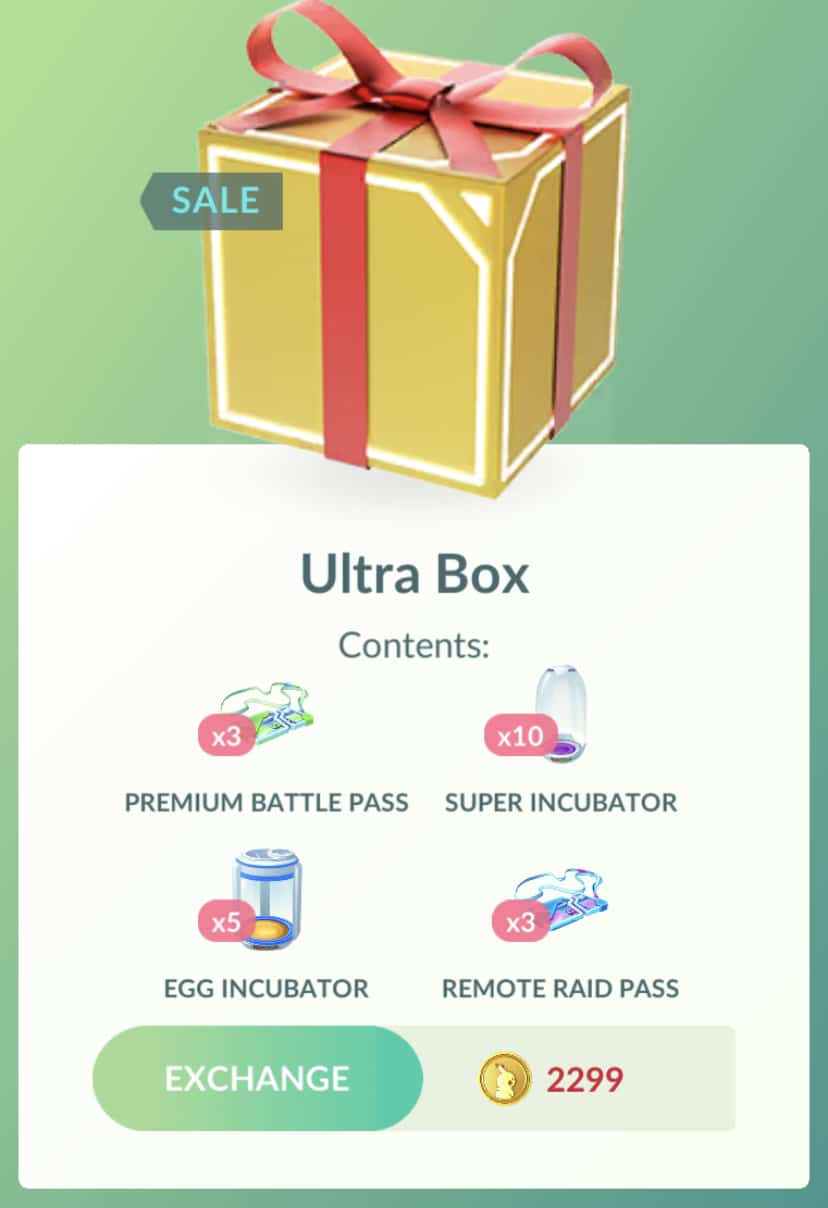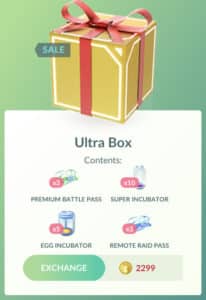 The most expensive new box at a whopping 2299 (pushing £15) does represent a decent saving over individual purchases and has useful quantities of incubators that could help you hatch 45 eggs…. it is a little on the pricey side for me though. It is especially expensive when you compare it to the old Adventure Boxes, which had been seen containing 18 Super Incubators and 2 regular Incubators, for 1480 coins, earlier this year.
Items
Value

3

×

Raid Pass

300

10

×

Super Incubator

2000

5

×

Incubator

750

3

×

Remote

Raid Pass

300
Total Value
3350
Parting shots…
Whilst I am glad to see the removal of free items from the paid boxes (berries and Pokéballs namely) just to pad it out, none of these are enough of what I would like in terms of incubators or passes to make a purchase. Subconsciously, breaking the 2000 coin barrier for a box of items is hard for me to swallow. I will probably be keeping my wallet in my pocket again on these which is a shame as I do not minding spending money on the game when I need to.
What do you think on these new boxes and the boxes generally as they are refreshed? Let us know if you will be buying any in the comments!
Have a great event trainers!