Trainers! Those of you who play Pokemon Go and have yet to see the Detective Pikachu Film, Listen up!
A Player in his Italian community: RioHammer (whom we wrote about a few months back in this series: here) Has shared details of his most recent Pokemon Go Community Event:
This was to hire out two entire cinema's so that his local community and all their friends and family could see the Pokemon Detective Pikachu in their own private screening!
Graphic
I have included the below graphic which was created and shared around their player-base inviting people to get involved and take part.
Graphic created and shared around RioHammers Community to encourage players to come along!
Details
Rio also shared these details about the event:
"Detective Pikachu Movie: Two entire cinemas for my community This evening, on the occasion of the release of the film Detective Pikachu, we have organized a private screening for our guys in a multiplex in our city, Turin. We contacted the cinema a few days ago, and thanks to the management structure, we had access to a discount and the exclusivity of two of the cinema's rooms, for a total of 270 people! We were thus able to allow our guys an exclusive vision with all their friends in the community, distributing the old pins of Pikachu's community days and giving them the movie poster!"
Parting Thoughts
We at GoHub think that this was a fantastic idea! It sums up what being part of an active and connected community through this game and other real-world events mean.
Giving out Left-over Pikachu Community Day badges and making sure everyone got a Detective Pikachu Poster was also an elegant idea.
If you have an active player-base and are still yet to see the film, consider approaching your local cinema and asking what sort of "deal" they can do you on ticket prices if you have enough people willing to see the film!
We Want to Hear from YOU!
Have you organized a Giving Back event similar to this? Then we want to hear from you. For a chance to be featured in this series, please fill out our Google form here to share or get in touch with me on twitter.
Other Giving Back Stories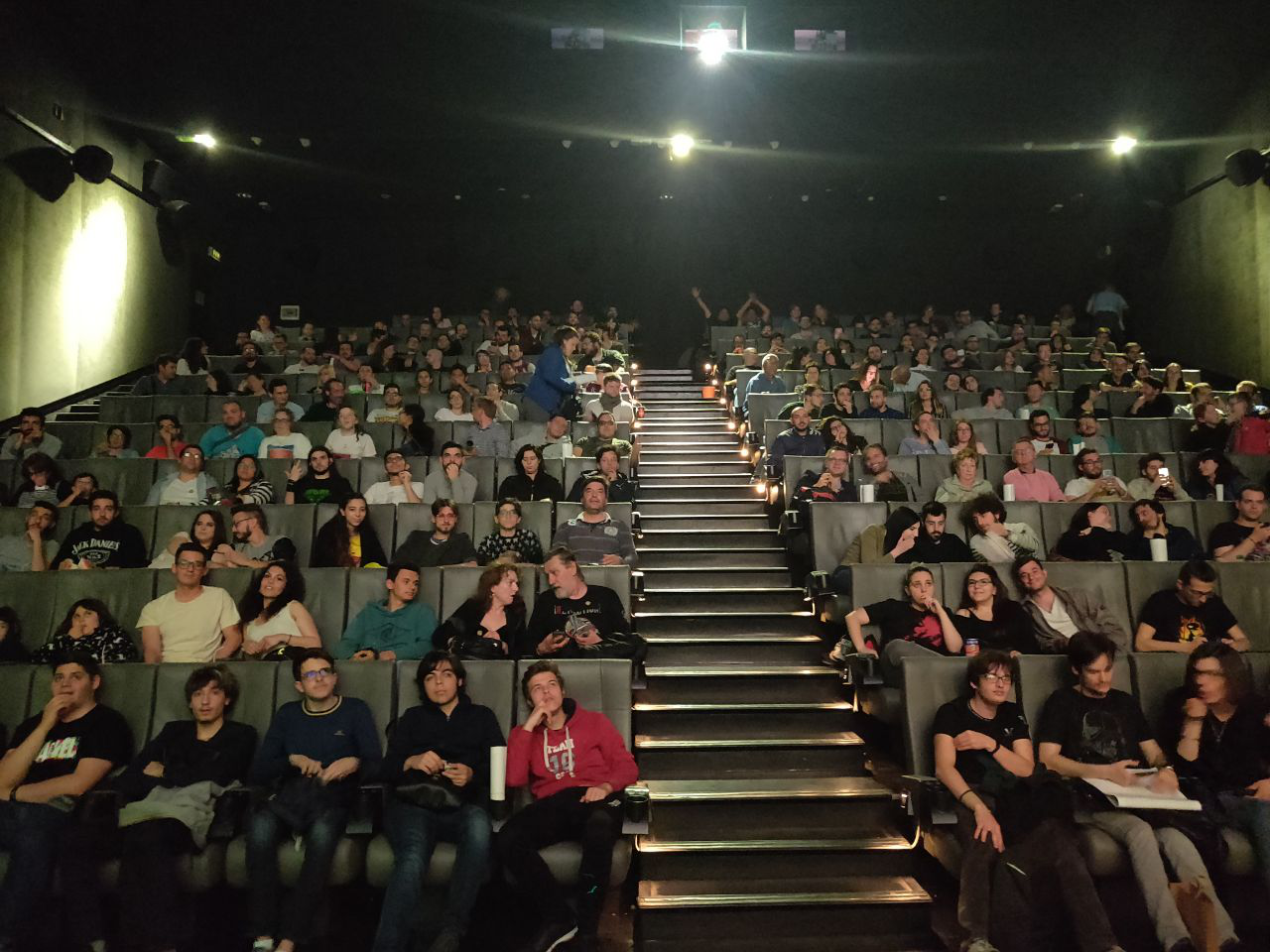 Players, Families and friends alike – All preparing to watch the new Film.