Today Trainers, we have another Giving Back interview for you. This one is with the gentleman that organizes Charity Events within his Italian player-base and is responsible for over 2000 players: RioHammer.
He has helped organize many different charity events within his community and deserves a platform to share his stories in the hope it will inspire others to do the same!
Giving Back: The Interview
For the interview, I refer to RioHammer as RH and myself (ShinyHunterLiam) as SHL.
SHL: Thank you so much for agreeing to this interview and letting us use photos from your various events. Can you explain what your role is within your community?
RH: Hi, thank you for this opportunity! My name is Rio, and I'm a graphic designer and event organizer. With other guys from the city of Turin, I manage a community of over 2000 people. This month we also wanted to make our contribution, like other world communities. We were inspired by your article of 21 February, where you invited local communities to work also in the social sphere.
SHL: That's nice to hear. What sort of response do you get about the events you organize?
RH: People in Turin are very motivated to participate in events. We can also get 300 people to the Community Days. The sponsors we found help us a lot. In January we had a Nintendo Switch for the first place prize.
We give gadgets every month. Now between 3 & D, Pokémon Millennium (an Italian site dedicated to the whole Pokémon world) and Italian League (the largest Italian community composed of one representative for each PoGo community of the peninsula) we can always have new proposals every month!
SHL: Great stuff and what sort of turnout do you have?
RH: Having so many people playing with you is motivating, challenging and fun. Of course, the numbers are needed to be able to get sponsorship, but in the case of this month, it has served to collect so much food to donate to the Banco Alimentare Piemontese, a non-profit organization that works for people in need. I believe that solidarity is contagious. If a community sees such a beautiful event, it is willing to replicate it in its own city, big or small.
SHL: Do you think that Niantic should organize more charity events that benefit players, communities, and the wider world itself such as The Mission Blue project and Worldwide Cleanup Day Event?
RH: Yes, last year's initiative to clean up the beaches was much appreciated, but I believe that giving a reward in the game, like a badge, would motivate even more people. After all, the end justifies the means, doesn't it?
SHL: Is there any advice you can give to Trainers who are considering organizing an event similar to yours in their local communities?
RH: Organizing a charity food donation is tiring but rewarding. There's no need to have 200 people, just a few. There are many volunteer organizations, all excited to be able to contribute and help. You need just contact one, and half the work is already done.
SHL: Thank you again for your time so far, one last question: Are there any features or changes to the game that you'd like to see that would make it easier for players and charitable work to go hand-and-hand?
RH: The game is now becoming challenging. Every week there is a new event. In my opinion, the only thing that would really be useful is to have a monthly calendar of events. Being able to sort things calmly, without haste, would already be a step forward to be able to organize beautiful events with local authorities.
SHL: A really useful suggestion – We have heard many cries for some form of in-game "calendar" of events.
Well, there you have it, folks — a local community doing some good and giving back. I have attached the remainder of the photos from the event so you can see the great work they do for yourselves and the results. Congratulations to RioHammer and his Italian community for these fantastic efforts.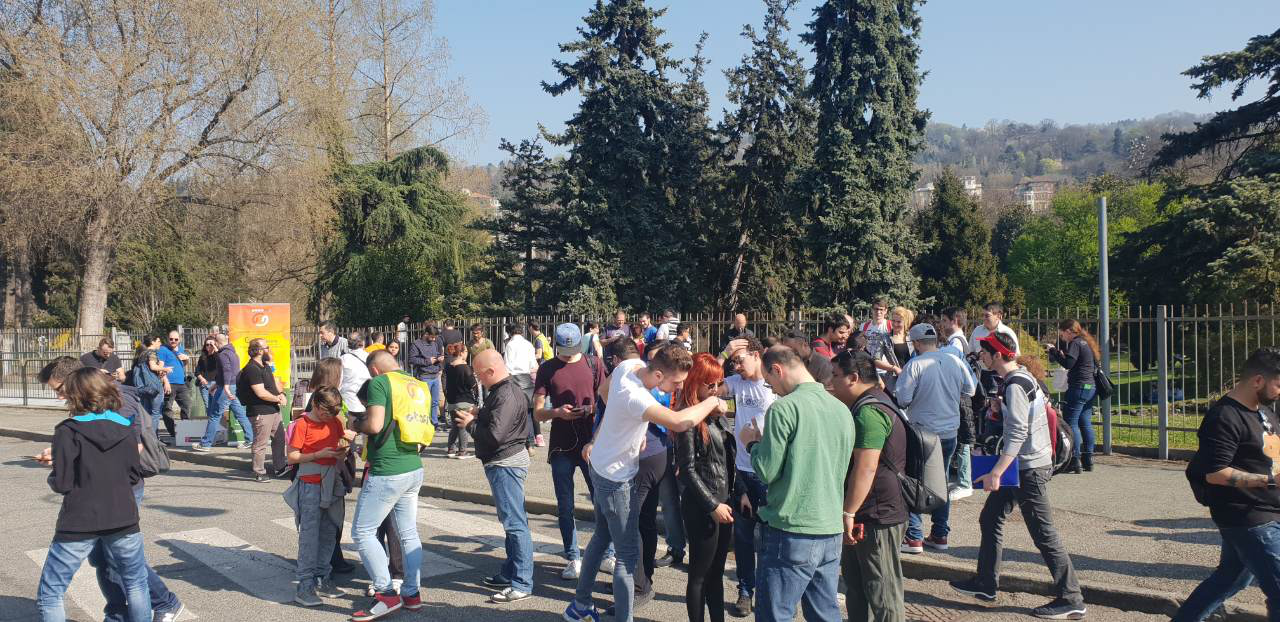 An amazing turnout of local players.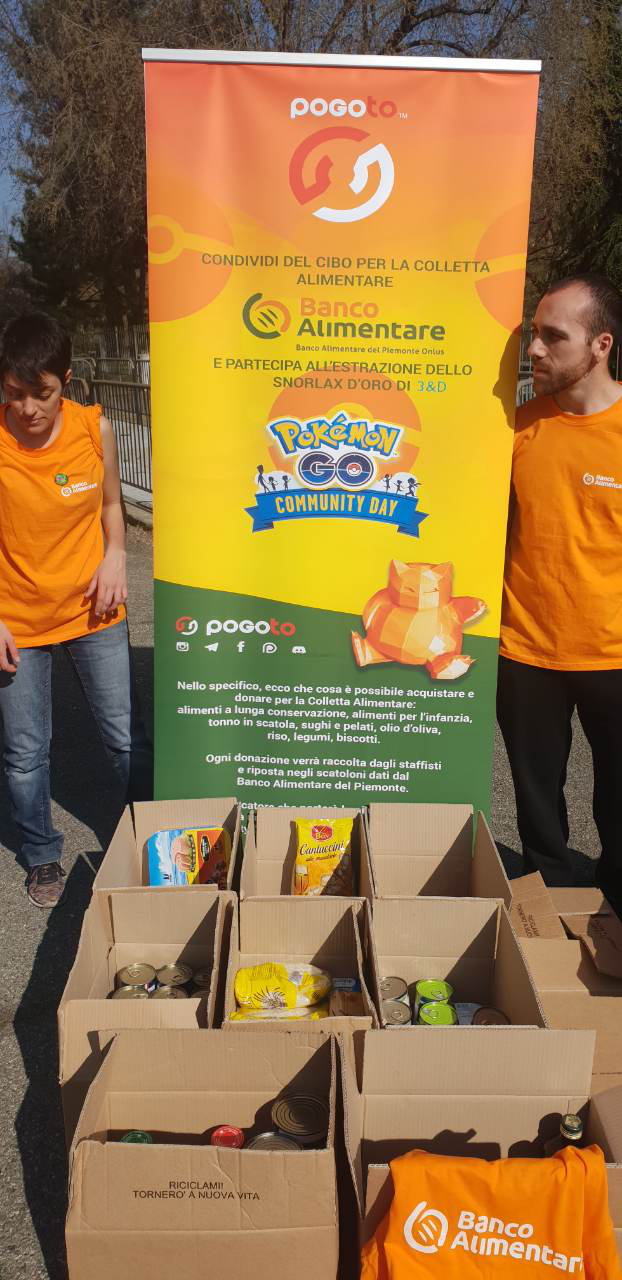 Local charity getting involved.
Another image of the incredible turnout for events.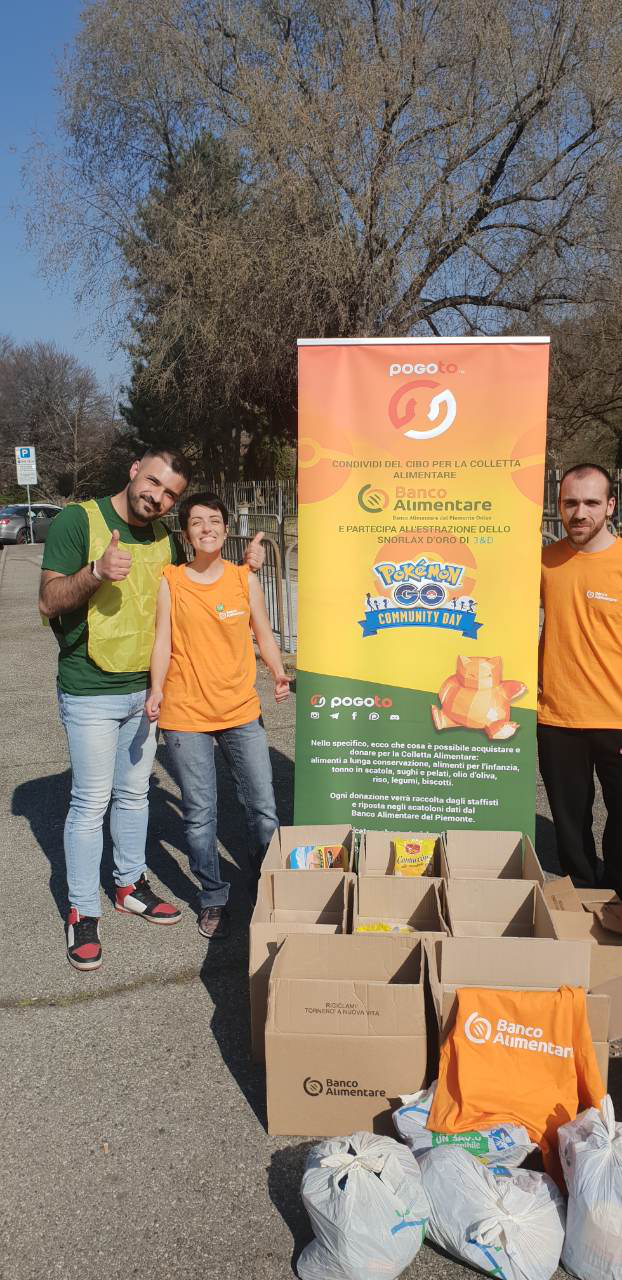 Some of the organizers and professional banners that were made to advertise.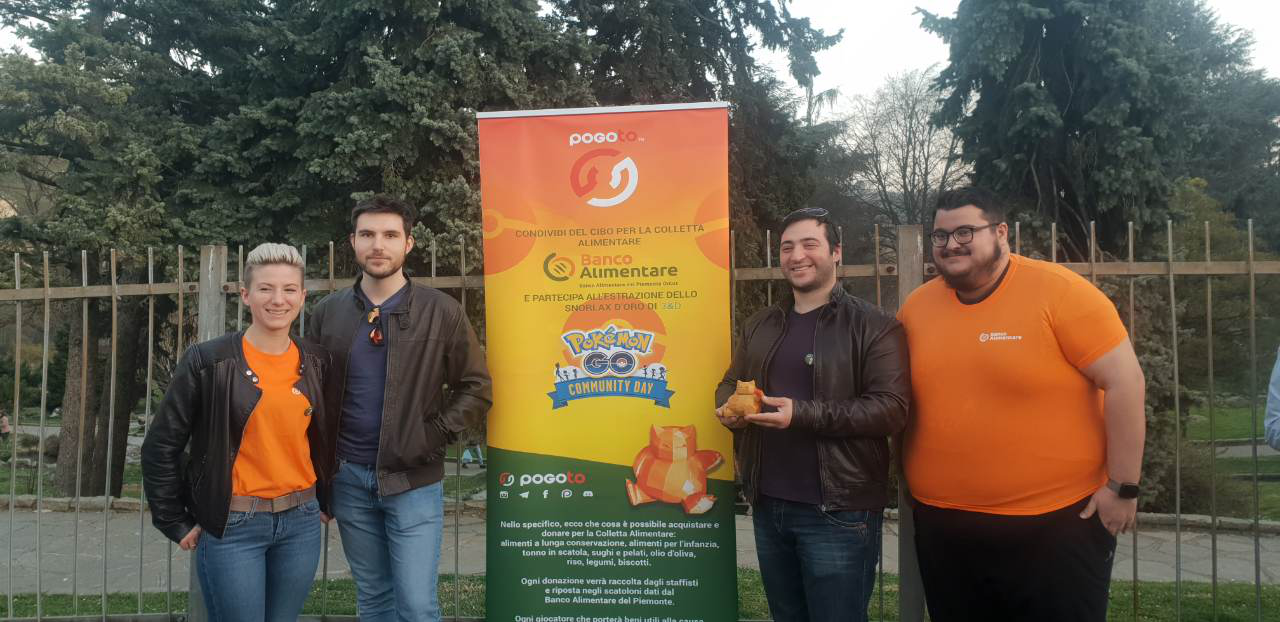 Giving Back: Parting Thoughts
Another huge thank you to RioHammer for sharing the details of his event.
It's our collective hope that players around the world will use these articles to encourage and inspire them to help others. We also hope that Niantic sees this series of articles and look to organize more charity events that benefit everyone later this year.
We Want to Hear from YOU!
Have you organized a Giving Back event similar to this? Then we want to hear from you. For a chance to be featured in this series, please fill out our Google form here to share or get in touch with me on twitter.
Other Giving Back Stories