Complete list of new and returning Field Research tasks available in Pokémon GO during July 2021. You cake take a look at the July 2021 Events Calendar as well, since that article contains the full list of events taking place this month.
We're currently in the Pokémon GO Season of Discovery, which means some tasks may differ across hemispheres. Each month brings a new Research Breakthrough.
Research Breakthrough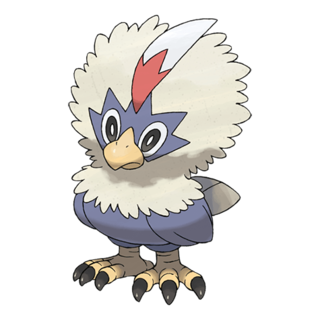 Rufflet
From Thursday, July 1, 2021, at 1:00 p.m. to Sunday, August 1, 2021, at 1:00 p.m. PDT (GMT −7), you'll encounter Rufflet in Research Breakthrough encounters. As an extra bonus throughout July, you'll also receive a free Remote Raid Pass when you achieve a Research Breakthrough.
Double XP for Research Breakthroughs will also continue throughout this month as part of the Season of Discovery.
New tasks
New tasks that are available during the month of July:
Task
Reward
Catch 5 Pokémon

Jigglypuff

Use 3 Pinap Berries while catching Pokémon

Kricketot

Battle in GO Battle League

Machoke

Spin 5 Pokestops or Gyms
Earn 5 hearts with your buddy

Shroomish

Earn 5 candies walking with your buddy

Gligar

Trade a Pokémon

Wurmple

Send 3 Gifts to friends
Win a raid in under 60 seconds

Exeggutor (Alola)

Hatch 2 eggs

Audino

Defeat a Team GO Rocket Leader

Absol

Take 5 snapshots of wild Normal-type Pokémon

Bidoof

Catch 5 different species of Pokemon

Tympole

Power up Pokémon 5 times

10 Beedrill Mega Energy,
10 Charizard Mega Energy

Power up Pokémon 10 times
10 Houndoom Mega Energy
Catch 10 Grass-type Pokémon
10 Venusaur Mega Energy
Catch 10 Water-type Pokémon
10 Blastoise Mega Energy
Catch 10 Normal-type Pokémon
10 Pidgeot Mega Energy
Staying tasks
Here are the seasonal tasks and permanent encounters that stay each month:
Task
Reward
Catch 5 Pokémon with Weather Boost
Evolve a Pokemon.

Eevee

Catch a Dragon-type Pokémon

Dratini

Catch 7 Pokémon

Magikarp

Make 5 Nice Throws

Dunsparce

Make 3 Excellent Throws in a row

Gible

Make 3 Great Throws in a row

Onix

Make 3 Great Throws
Win a Level 3 or higher raid

Kabuto

Omanyte

Win 5 raids

Aerodactyl

Power Up Pokémon 3 times
Power Up Pokémon 5 times
Power Up Pokémon 7 times
Earn 2 candies walking with your buddy

Bunnelby

Earn 3 candies walking with your buddy

Stunfisk

Make 5 Great Curveball Throws in a row

Spinda

Hatch an egg

Mantine

Hatch 2 Eggs

Beldum

Take a snapshot of a wild Pokémon
Spin 3 Pokestops or Gyms

Sudowoodo