May Field Research tasks are live in Pokémon GO, alongside the Galarian Ponyta Research breakthrough reward. We've prepared a guide to the tasks which are available throughout the entire month.
Credits for the list go to TheSilphRoad's mega thread. You can check the entire monthly event schedule here: May 2021 Events in Pokémon GO.
Research breakthrough
From Saturday, May 1, 2021, at 1:00 p.m. to Monday, May 31, 2021, at 1:00 p.m. PDT (GMT −7), you'll encounter Galarian Ponyta in Research Breakthrough encounters.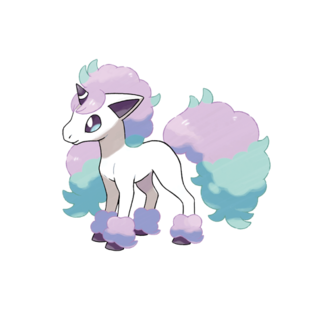 Ponyta (Galarian)
Pokémon Spotlights in May
In the month of May, Pokémon Spotlight Hour will take place every Tuesday from 6:00 p.m. to 7:00 p.m. local time, and each of these hours will spotlight a different Pokémon and special bonus!
| Date | Pokémon | Bonus |
| --- | --- | --- |
| May 4, 2021 | Cottonee | 2x Candy for catching Pokémon |
| May 11, 2021 | Dratini | 2x Candy for transferring Pokémon |
| May 18, 2021 | Rattata (Alola) | 2x XP for evolving Pokémon |
| May 25, 2021 | Marill | 2x Stardust for catching Pokémon |
May 2021 Field Research
| Task | Reward |
| --- | --- |
| Take a snapshot of a Bug-type Pokémon | Weedle |
| Catch 3 Pokémon | Hoothoot |
| Trade a Pokémon | Pidgeotto |
| Catch 5 Fairy-type Pokémon | Clefairy |
| Use 10 berries to help catch a Pokémon | Marill |
| Battle 5 Team GO Rocket Grunts | Scyther |
| Send 3 gifts to your friends | Snubbull |
| Win a raid | Beldum |
| Use an incense | Aerodactyl |
| Battle in GO Battle League | Drilbur |
| Earn 5 hearts with your buddy | Jigglypuff |
| Power up Pokémon 10 times | 20 Mega Beedrill Energy |
| Power up Pokémon 5 times | 10 Mega Venusaur Energy |
| Reach Good Buddy with a Pokémon | 1 Sinnoh Stone |
And here are the tasks that stay throughout each month:
| Task | Reward |
| --- | --- |
| Catch 5 Pokémon with Weather Boost | |
| Evolve a Pokémon. | Eevee |
| Catch a Dragon-type Pokémon | Dratini |
| Catch 10 Pokémon | Magikarp |
| Make 5 Nice Throws | Voltorb |
| Make 3 Excellent Throws in a row | Gible |
| Make 3 Great Throws in a row | Onix |
| Make 3 Great Throws | |
| Win a Level 3 or higher raid | |
| Win 5 raids | Aerodactyl |
| Power Up Pokémon 5 times | |
| Make 5 Great Curveball Throws in a row | Spinda |