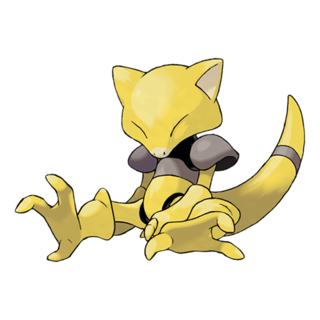 Abra
Abra Community Day is the first "Play at home" type of Community Day in Pokémon GO. Community Day: Play at Home Edition events lasts 6 hours instead of three hours, Incense lasts for 3 hours and your Buddy Pokémon will bring you helpful items throughout the event.
Alakazam evolved during Community Day hours will know Counter Fighting as an exclusive Community Day move. You can find out more about this in our ⚔️Alakazam with Counter in Trainer Battles ⚔️ article.
For US$1, participants can unlock a Community Day exclusive Special Research story — Investigating Illusions. Complete it for 13,000 Stardust, a Poffin, a Rocket Radar, and other rewards.
Date and Time
Rescheduled from March, April Community Day will still feature Abra, the Psi Pokémon. The event will take place on Saturday, April 25, 2020, from 11:00 a.m. to 5:00 p.m. local time—yes, you'll have an additional three hours of Community Day gameplay to enjoy!
New shiny Pokémon
| Shiny Abra | Shiny Kadabra | Shiny Alakazam |
| --- | --- | --- |
| | | |
Features
Abra will be appearing more frequently in the wild.
If you're lucky, you may encounter a Shiny Abra.
Evolve Abra during the event or up to two hours afterward to obtain an Alakazam that knows an exclusive attack. We'd like to announce here that that exclusive attack will be the Fighting-type Fast Attack Counter!
Community Day will now run for six hours instead of the regular three.
Abra Community Day bonus is  3× Catch Stardust.
Instead of Lure Modules, Incense will last for three hours for the duration of the event.
Buddy Pokémon with a Buddy Level of Great Buddy or higher will bring you helpful items, such as Poké Balls, throughout the event.
There'll be a special one-time purchase April Community Day bundle, featuring an Elite Charged TM, 30 Ultra Balls, three Super Incubators, and three Incense for 1,280 PokéCoins.
Take a snapshot during Community Day for a surprise!
Investigating Illusions Special Research steps and tasks
Credits for Investigating Illusions Special Research steps and tasks go to Nneonsttcc:
Part 1/4:
Power up Pokemon 10 Times – 10 Pokeballs
Catch 10 Abra – 20 Abra Candy
Make 5 Nice Throws – Abra Encounter
Rewards: 2000 Stardust, 1 Incense, Abra Encounter
Part 2/4:
Catch 15 Abra – 20 Abra Candies
Transfer 10 Pokemon – Kadabra Encounter
Evolve 3 Abra – 1000 XP
Rewards: 2000 Stardust, 1 Incense, 1 Poffin
Part 3/4
Make 3 Great Curveball Throws – 20 Abra Candy
Evolve 1 Kadabra – 5 Golden Razz Berry
Transfer 10 Pokemon – 1500 XP
Rewards: 2000 Stardust, 1 Incense, 1 Rocket Radar
Part 4/4
Claim Reward – 5000 Stardust
Claim Reward – 1500 XP
Claim Reward – 5 Silver Pinaps
Rewards: 2000 Stardust, 3 Rare Candy, Alakazam Encounter
Abra IV chart
Abra Perfect IV CP Chart

| | | | | | | | |
| --- | --- | --- | --- | --- | --- | --- | --- |
| 1 | 18 | 11 | 422 | 21 | 805 | 31 | 1169 |
| 2 | 59 | 12 | 460 | 22 | 843 | 32 | 1189 |
| 3 | 100 | 13 | 498 | 23 | 882 | 33 | 1208 |
| 4 | 140 | 14 | 537 | 24 | 920 | 34 | 1227 |
| 5 | 181 | 15 | 575 | 25 | 958 | 35 | 1246 |
| 6 | 221 | 16 | 613 | 26 | 997 | 36 | 1265 |
| 7 | 262 | 17 | 652 | 27 | 1035 | 37 | 1284 |
| 8 | 302 | 18 | 690 | 28 | 1074 | 38 | 1304 |
| 9 | 343 | 19 | 728 | 29 | 1112 | 39 | 1323 |
| 10 | 383 | 20 | 767 | 30 | 1150 | 40 | 1342 |
Box Sale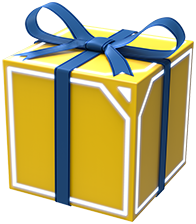 Abra Community Day Box Sale includes the following items for 1280 PokéCoins:
3x Incense
30x Ultra Ball
3x Super Incubator
Infographic