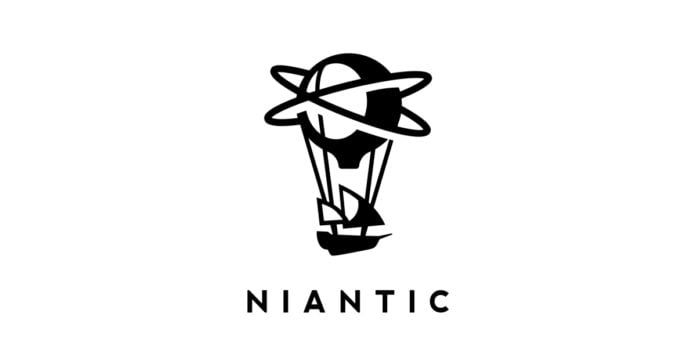 On the 18th of September 2020, Niantic, alongside with their new partners at Ada's List and YSYS, hosted their first live event via Zoom. They showcased their industry leaders and how they've driven positive change in the diversity and inclusivity of their companies, communities and products.
This was a different approach as it shifted their focus from Pokémon GO to discussing their practices on more of a business point of view. They showcase their commitment to D&I (Diversity and Inclusion) within their company and announce that they are teaming up with YSYS (Your Startup Your Story) and Ada's List who are dedicated to open doors of opportunity to diverse communities.
The Speakers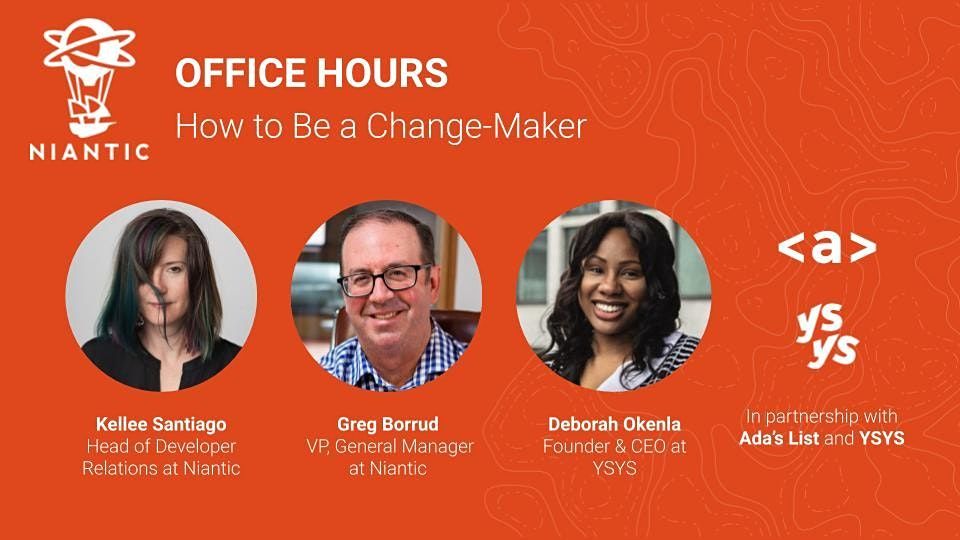 Kellee Santiago, Head of Developer Relations at Niantic: Kelly works as an ambassador between Niantic's Business Development and Platform teams and the developer community.
Greg Borrud, VP, General Manager at Niantic: Greg is an industry veteran with over 20 years of experience and currently leads Niantic's LA and London studios.
Deborah Okenla, Founder & CEO at YSYS: Deborah founded YSYS to be the change she wanted to see in the tech ecosystem.
These 3 speakers at Niantic covered important topics such as their determination across their whole business to become the world's leading AR technology company, their careful and strategic thinking, and also the thought process that goes into the disciplined execution of their products and services.
They stayed true to the title of their event and gave instructive information needed to equip you with practical steps you can take to push progress in your own organizations and through a workplace.
Key Points
Kellee talked about networking within Niantic and the benefits of working with other companies. This helps both parties to come up with ideas together and have more ways to expand a business. Having the right minds come together on future updates/products can be beneficial for both parties and to create a more dynamic and engaging end product.
Another great point Kellee discussed was the idea of taking criticism within your business in order to achieve greater success from mistakes. Using your passion to your advantage and showing initiative will be a great way to grow within your business.
Coalition building is also an important topic brought up by Kellee and agreed by each speaker. It requires individuals and groups to be willing to rise above their feelings of separateness and to actively collaborate in a spirit of mutual understanding, patience, and flexibility. Working together with people that have a similar goal in mind and having a positive attitude to promote your product in the right manner will all add up to success in the end.
---
Greg talked more about Pokémon GO and the community based around their game. He brings up the point about their products and how they inspire outdoor exploration, exercise, and meaningful social interaction.
He believes that the community shifts the dynamic of their game in a way that makes the team have to adapt to new ideas and focus on changing different aspects of the game. A good example of this is with the current pandemic and how Pokémon GO has gone from a purely outdoor experience, to now an in-home mobile app.
Niantic wanted to still stick with the same formula that created success for them, however, with the change from an outdoor to indoor experience, they wanted to possess a similar social experience without the original in-person factor. The introduction of Remote Raiding and focusing more on GO Battle League were both great ways of showcasing this change.
---
Deborah from YSYS talked more about D&I and how their company focuses on the empowerment of the black community and how the rise of workers in the industry workers has risen within the past decade.
She talks about her involvement within the company and also how Niantic promotes diversity and how important it is to be accepting of everyone for who they are. Deborah mentioned an important quote that she has sticks by which can benefit your own business, "The things that make you different are what separate you from the masses and what makes your magic".
Expressing yourself and having the confidence to be who you are will promote original ideas. This also can help to boost your confidence and grow your strengths within a business. Being who you are and bringing to the table new and exciting ideas is an excellent way to show initiative and truly become a change-maker.
---
Parting Words
The crew gave some extensive information about what it takes in order to be a change-maker within a company/workplace.
They hope with this live event that they can inform people about their journey and the challenges they have gone through in order to become the world's leading AR technology company while also taking this into account for your own business.
Niantic is planning on continuing the "Office Hours" live events for the future. For more information about their next live event, keep an eye on what's coming up via Niantic's Eventbrite page and by keeping up to date with their social media accounts.
-Adam 'Avrip'