The Pokémon GO Twitter account has teased at a brand new event for the release of Pokémon The Movie: Secrets of the Jungle!
Get ready, Trainers! A special event celebrating the global release of Pokémon the Movie: Secrets of the Jungle is coming soon. Keep your eyes peeled for more details! 👀 pic.twitter.com/eMxWw05er7

— Pokémon GO (@PokemonGoApp) September 8, 2021

Pokémon the Movie: Secrets of the Jungle is the twenty-third film in the Pokémon universe, covering Generation VIII, which we recently saw the release of in Pokémon GO for the first time.
It is due to premiere worldwide October 8 on Netflix, and to celebrate the release of the movie The Pokémon Company is giving out Dada Zarude and Shiny Celebi in Pokémon Sword and Shield.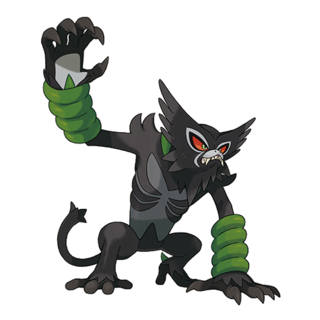 Zarude
Given that the Pokémon the film centres around is Zarude, can we hope that we see Zarude in Pokémon GO as part of this event? We hope so! Zarude is a Mythical Pokémon from Generation VIII, so could be part of a fun quest line. With Shiny Celebi also making their first appearance in Sword and Shield, could we also see a quest line in Pokemon GO for those who didn't partake in the original Secrets of the Jungle event. Other Pokemon featured in the official trailer include:
and more! So we potentially could see new Gen VIII Pokémon released in game like Zarude, Cramorant and Flapple, hype!