In celebration of the release of New Pokémon Snap on Nintendo Switch, you can look forward to an event inspired by the photography-focused game and the Lental region where it's set!
Pokémon inspired by different habitats in the Lental region will be appearing more often in the wild and in raids, a new avatar item and sticker will be available, and Shiny Smeargle will be making its Pokémon GO debut!
Date + Time
Starts on Thursday, April 29, 2021 at 10:00 a.m.
Ends on Sunday, May 2, 2021 at 8:00 p.m. local time
Features
Boosted spawns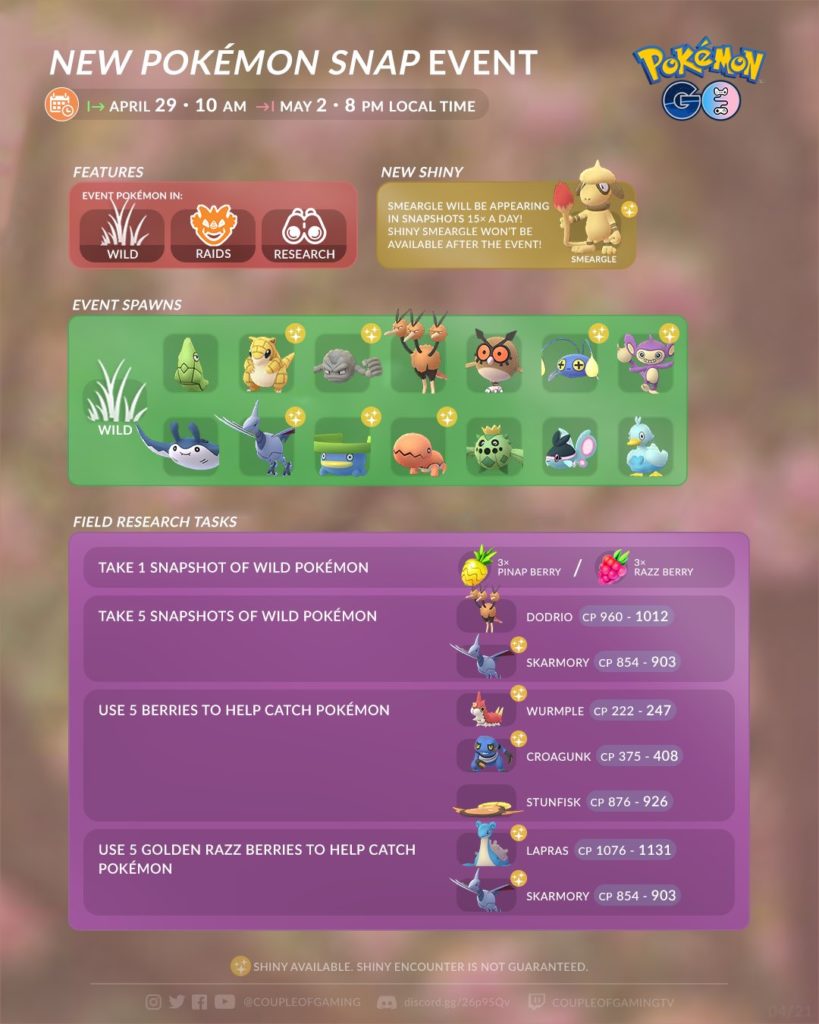 Pokémon inspired by the deserts, jungles, and underwater landscapes of the Lental region—such as Lotad, Cacnea, and Ducklett—will be appearing more often in the wild! Here's the complete list of Pokémon whose spawns are increased during the Snap Celebration event
Shiny Smeargle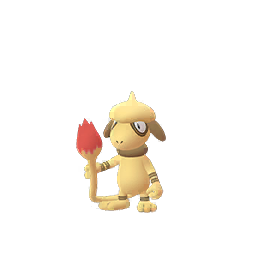 Smeargle will be appearing in snapshots more often than usual!
If you're lucky, you might even encounter a Shiny Smeargle!
Please note that Smeargle will only appear in snapshots a limited number of times, and while Shiny Smeargle will no longer appear after the event concludes, you may encounter one during future events.
Special Raids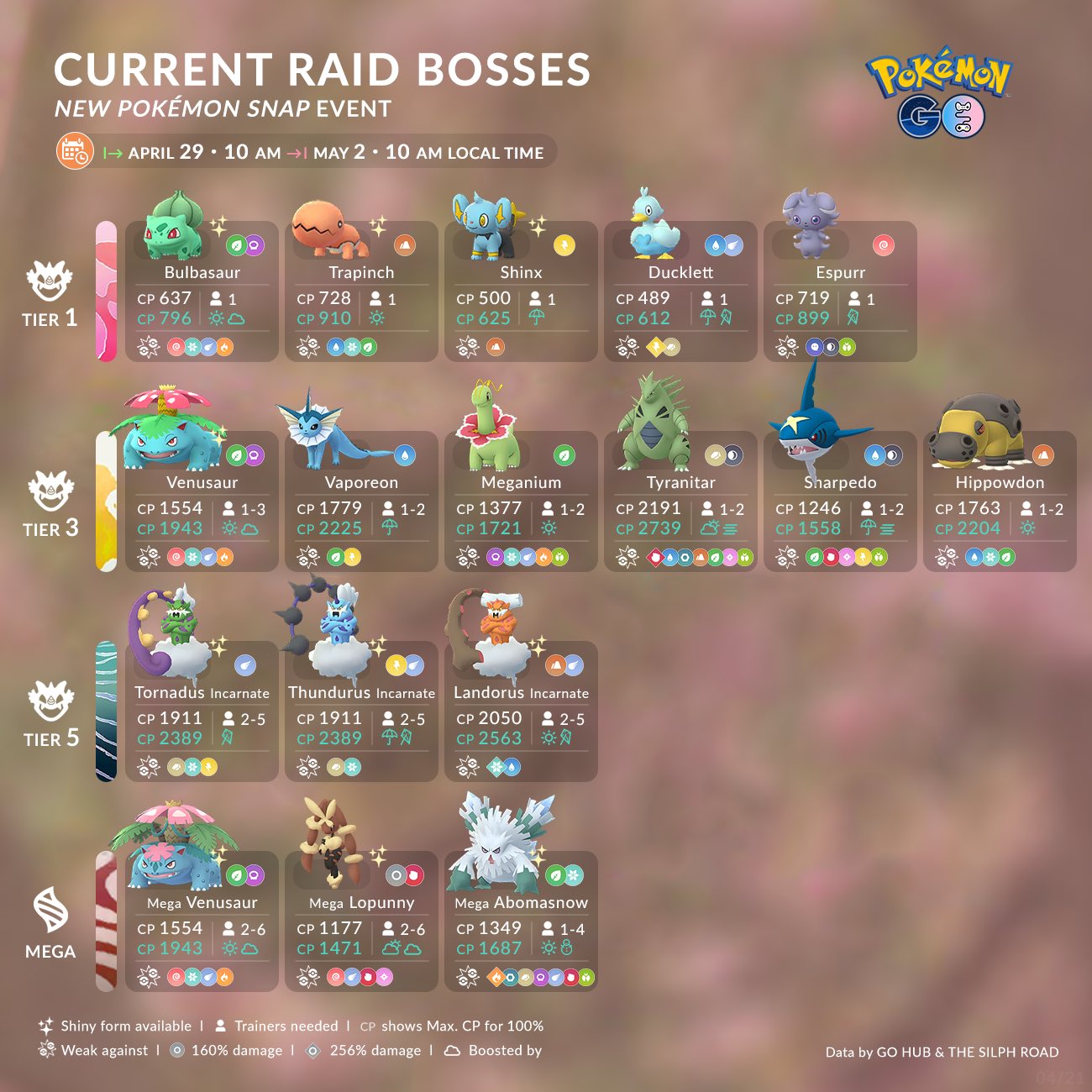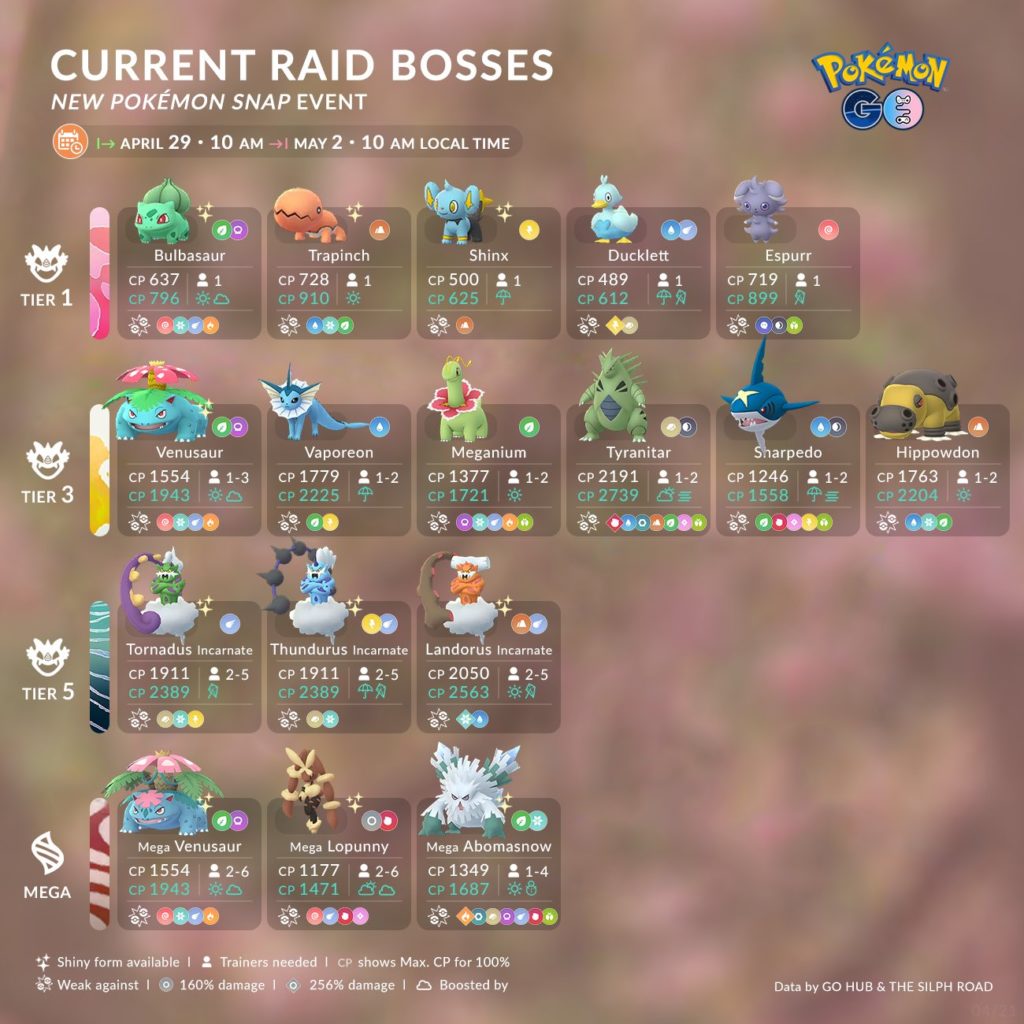 Pokémon inspired by the Lental region—like Vaporeon, Meganium, and Trapinch—will be appearing more often in raids!
Field Research
The following research tasks are available during the event:
Task
Possible reward
Use 5 Golden Razz Berries to help catch Pokémon
Take 5 snapshots of wild Pokémon
Use 5 Berries to help catch Pokémon
Take a snapshot of a wild Pokémon

3x Pinap Berry
3x Razz Berry
Camera avatar item and stickers
A camera avatar item and a camera-themed Gift sticker will be available in the shop during the event! The new Gift sticker will also be available from PokéStops.
---
New Pokémon Snap Event Timed Research Tasks and Rewards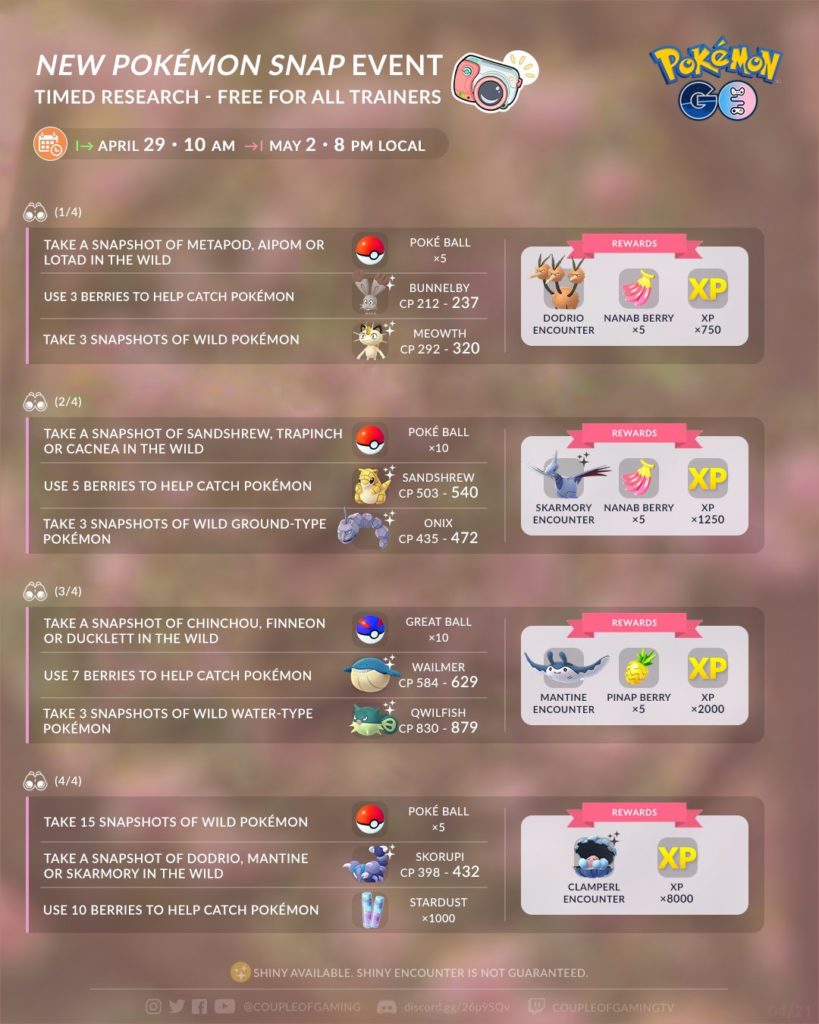 As previously announced, a new Timed Research quest line is available during the Pokémon Snap celebration event. A complete list of tasks and rewards is available below.