After months of rumors and speculation, we finally have a first glimpse at the fabled Armored Mewtwo! The new trailer for Mewtwo Strikes Back: Evolution highlights several nostalgic scenes from the upcoming remake, but most importantly, shows a first glimpse  at the new Armored Mewtwo look: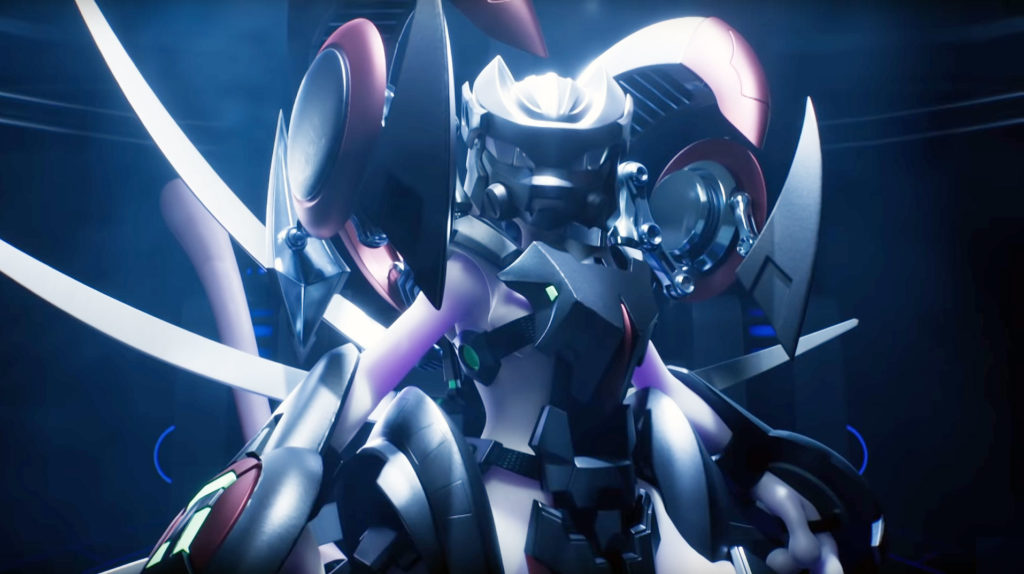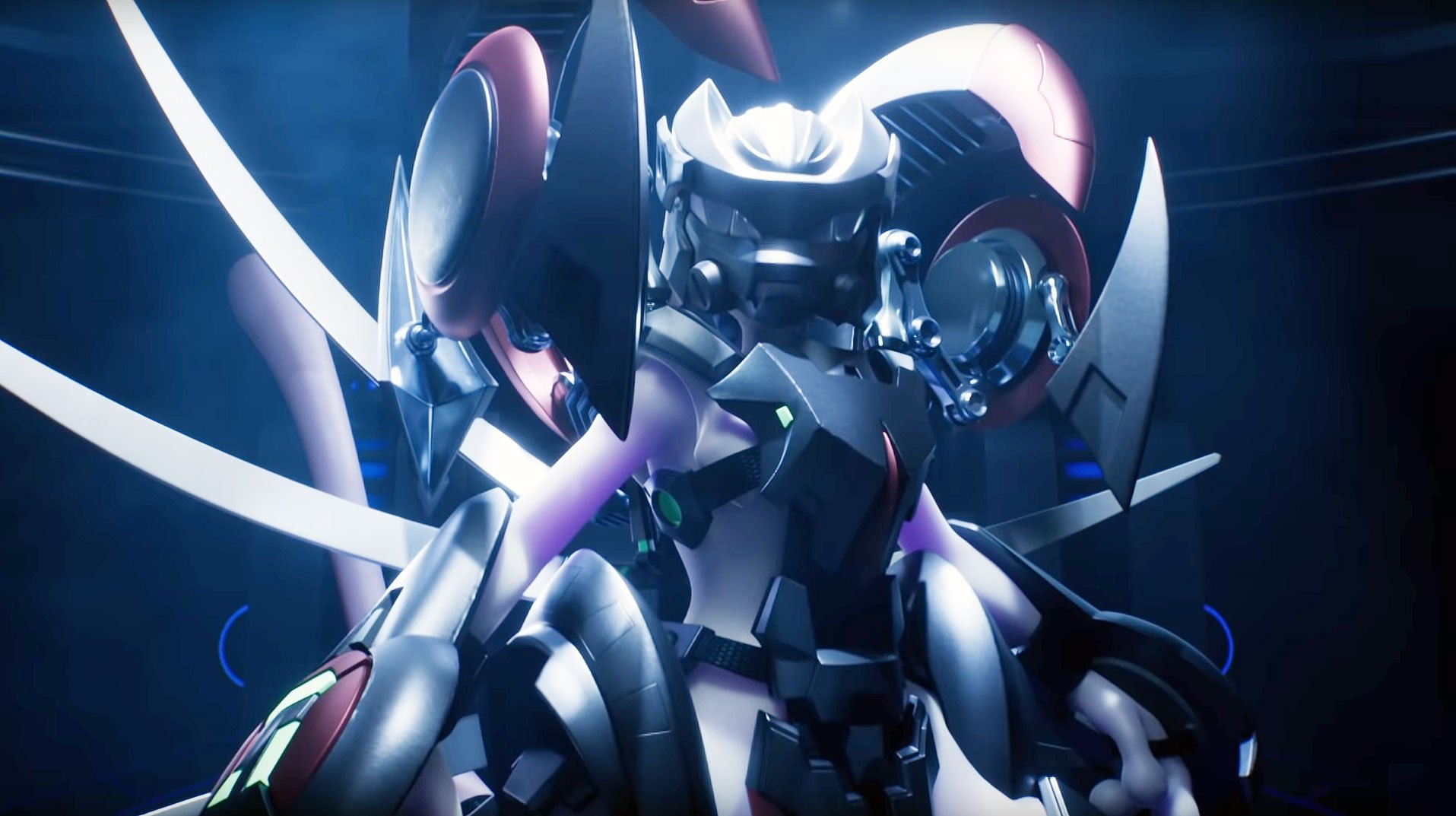 The image above was taken directly from the trailer, sharpened and we increased the brightness to highlight more details of the armor. There is another shot of the armor, but it just shows the helmet, so we opted to include just this screenshot. You can watch the full trailer here:
https://www.youtube.com/watch?v=jwJ8cKynuOQ
If you're unaware why this is such a big deal, let us break it down for you:
A month ago, Armored Mewtwo has been trademarked in Japan by Game Freak and Nintendo. Rampant speculation broke, fueled by a now deleted 4Chan Sword and Shield leak, clamoring about armored evolutions. No evidence of that has surfaced yet.
A week ago, we received reports from all around the web indicating that a new Mewtwo form has been found in the Pokemon GO's codebase. The forms were allegedly found in a well known section of the codebase which includes forms for other several other form-eligible Pokémon (Arceus, Castform, etc). It's speculated that the new code references Armored Mewtwo.
Currently it is believed that the new Mewtwo Armored form will be released in Pokémon GO as a tie-in to the movie later this year. Mewtwo Strikes Back: Evolution is the twenty-second Pokemon movie to date, scheduled for release in Japan on July 12, 2019. It is also the first-ever fully CGI animated Pokémon movie.
Additionally, it has been revealed that those who purchase tickets in advance for Pokémon: Mewtwo Strikes Back Evolution will get Mewtwo for Pokémon: Let's Go, Pikachu & Eevee. The bonus Mewtwo will have a CP of 10,000 in Let's Go and advance ticket sales will begin on April 12, 2019 in Japan.