Trainers, attention! Bagon is the featured Pokemon for April's Community Day in Pokemon GO! On Apr. 13, 2019, from 3:00 p.m. to 6:00 p.m. (local time), Bagon will appear much more frequently. A shiny Bagon is also expected to make an appearance.
Event
Bagon Community Day
Date & Time
Globally Apr. 13, 2019, from 3:00 p.m. to 6:00 p.m. (local time)
Features

Bagon will appear more frequently in the wild.
Lure Modules will last three hours for the duration of the event.
Evolve Shelgon during or up to one hour after the event to obtain Salamence that know a special move!

Bonuses
3x Catch XP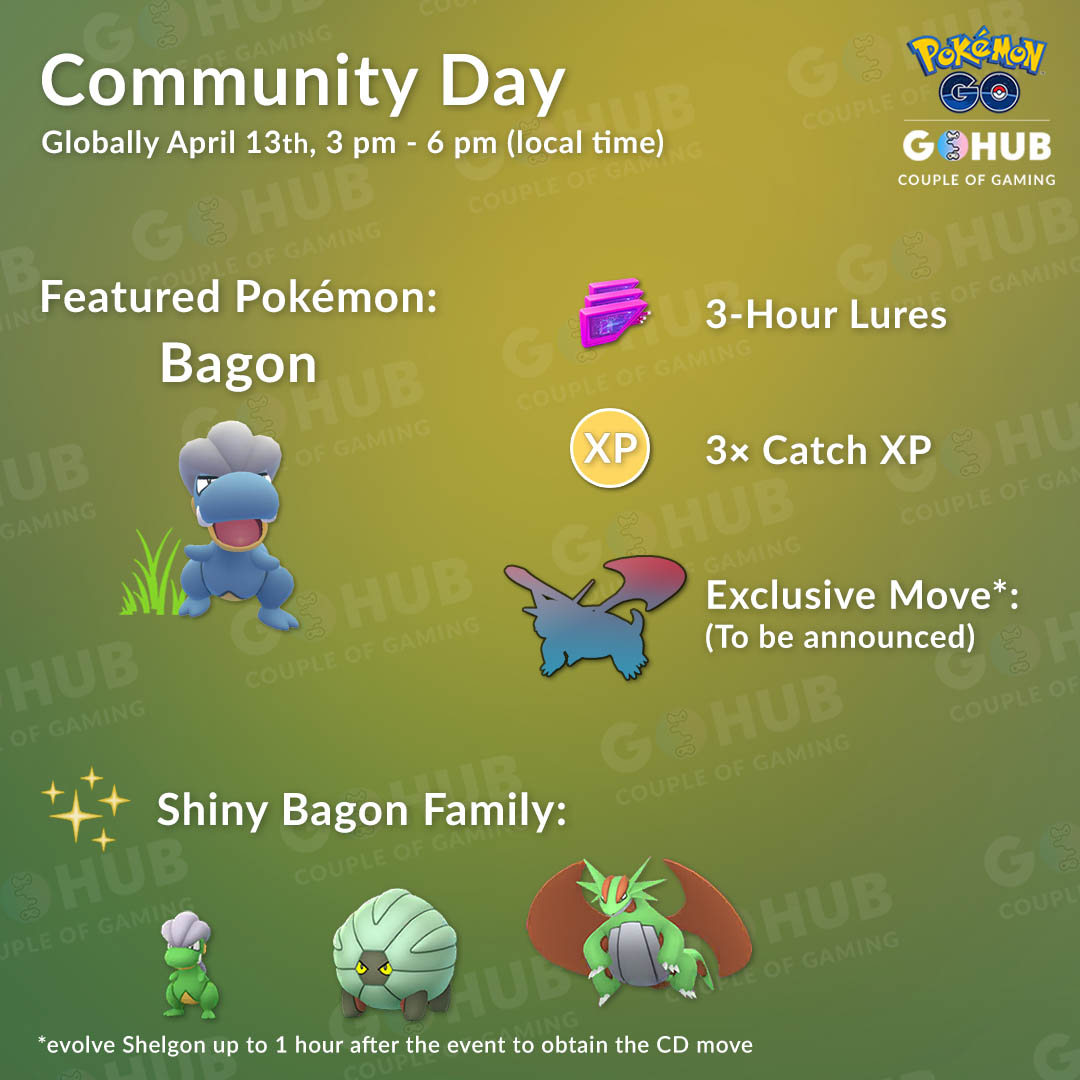 Here are Bagon, Shelgon, and Salamence normal and shiny sprites for comparison:
We're quite excited for this Community Day, as Bagon is essentially Generation III's equivalent of Dratini. The introduction of a CD exclusive move could help Salamence outperform Dragonite, if the exclusive move is Outrage. However, there's a lot of speculation about Fly being Salamence's CD exclusive, given that it fits with Bagon's lore and Pokedex entry:
"Bagon harbors a never-ending dream of one day soaring high among the clouds. As if trying to dispel its frustration over its inability to fly, this Pokémon slams its hard head against huge rocks and shatters them into pebbles."
In any case, time will tell – stay on the lookout for that!