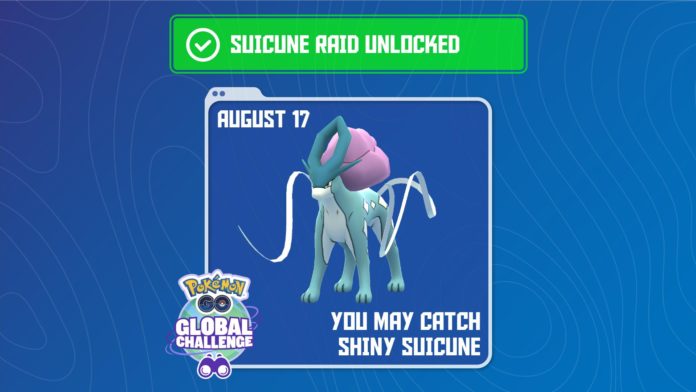 Players have managed to unlock Blanche's research challenge and earned the chance to battle the Legendary Pokémon Suicune in raids on August 17 at 4 p.m. local time. If you're lucky, you may even encounter a Shiny Suicune! By completing Blanche's research challenge, players have managed to complete all Summer 2019 Research Challenges and unlock the fabled "Ultra unlock" (source).
Blanche's Strardust Research challenge included completing 25 million research tasks (per team) from August 5 to August 12. Last time we were updated, Team Instinct was lagging a bit behind, but they managed to catch up and complete the challenge two days before the deadline! Congratulation everyone!
The following bonuses have been unlocked and run from Tuesday, August 13, 2019, at 1 p.m. until Tuesday, August 20, 2019, at 1 p.m. PDT.
1-hour Star Pieces
3× Catch Stardust
3× Hatch Stardust
3,000 Stardust per raid
Additionally, a Suicune will be available in raids on August 17! Here's a handy info graphic from Couple of Gaming that summarizes the rewards: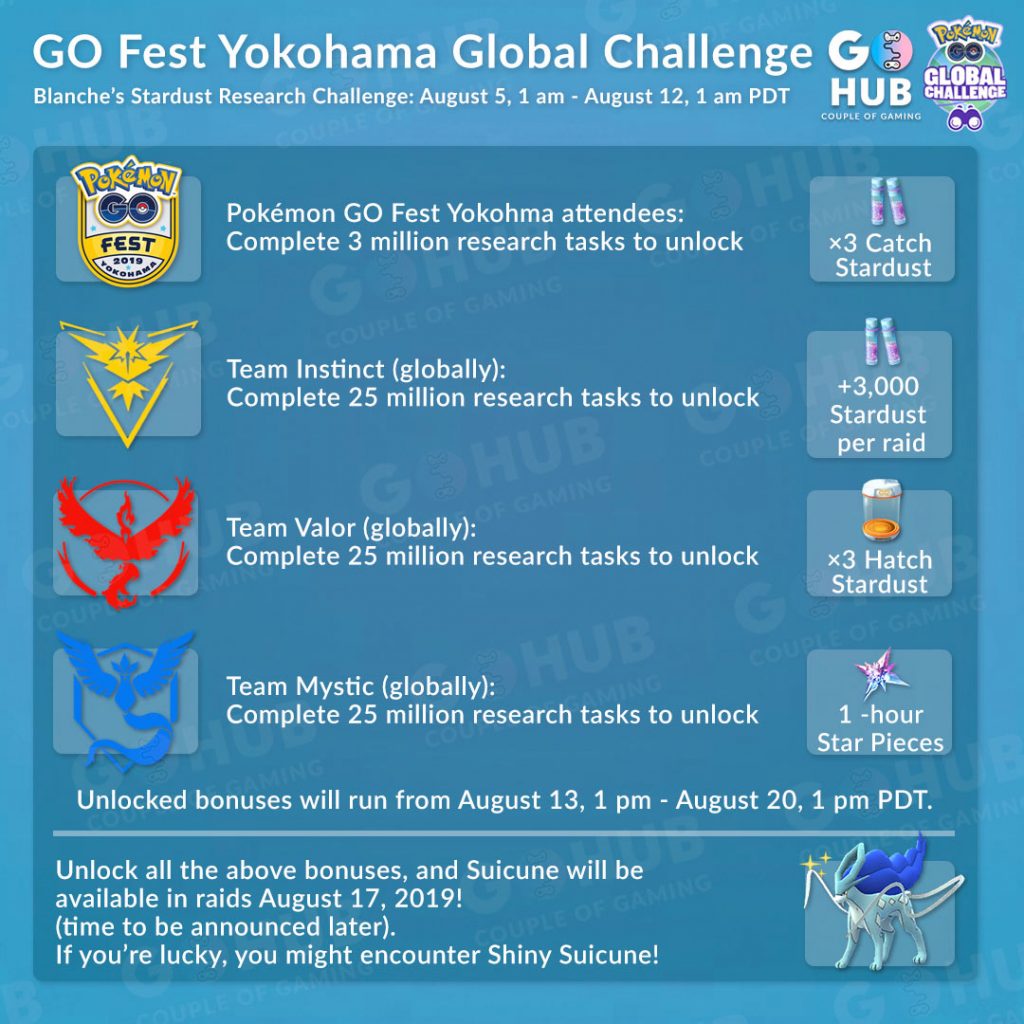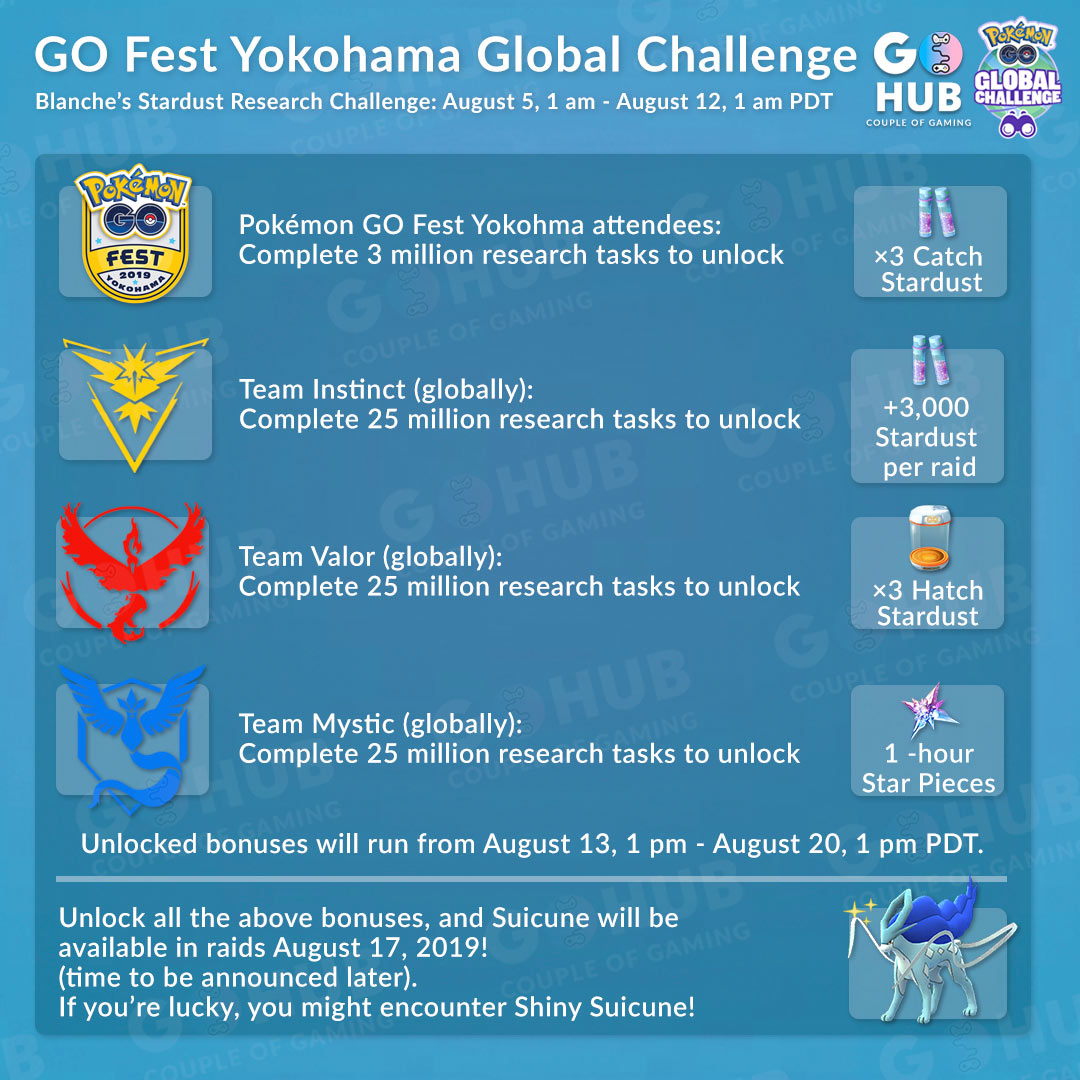 The official tweet:
Congrats on unlocking all Blanche's Global Challenge bonuses, Trainers!
Your hard work also earned you the chance to battle the Legendary Pokémon Suicune in raids on August 17 at 4 p.m. local time. If you're lucky, you may even encounter a Shiny Suicune! pic.twitter.com/TIHQoUuaGH

— Pokémon GO (@PokemonGoApp) August 10, 2019