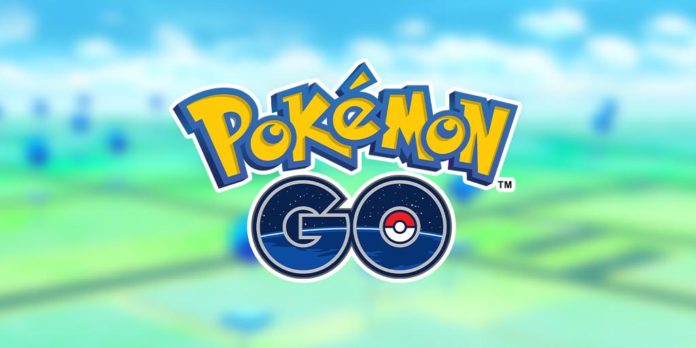 Hello Trainers!  It's here!  The day has finally come, Niantic has pushed the moves that are available to Pokémon through use of the Elite TM.
🚨⚠️ Disclaimer ⚠️🚨
Please be aware that everything posted here has been publicly reported by data miners (PokeMiners). Information shared through these channels is not affiliated nor approved by Niantic, and is always subject to change. Do not take it for granted, features change and get scrapped all the time. It is very important that you are aware that these things CAN and WILL CHANGE. Additionally, this article contains my thoughts and opinions in regards to the code that was shared online – all of these should be treated as conjecture, not as hard statements. If you're OK with that, feel free to read further. Potential spoilers ahead.
With that said, let's get into it!
Oh boy.  Is this quite a list.  For reference, the entire list of moves and the Pokémon that can use them is below.  I'm going to focus on a few that are interesting.  I'll be skipping over the Community Day moves, as those are fairly straightforward, and I'll only be listing the moves that are meta relevant, so if you don't see it skip it.
Also, there are notably some moves missing from this list.  For the most part, if the legacy move isn't on the list then it's due to the fact that the Pokémon never should have had access to the move in the first place as they are not able to learn it in the Main Series Games.
So, with all that out of the way… let's jump in!
Mewtwo
Two of Mewtwo's best moves are Psystrike and Shadowball, both of which are legacy moves.  You will be able to Elite TM both of them onto Mewtwo.  So if you've got the candy to unlock a second charge move, you will be able to TM the one your missing.
Dewgong
If you are at all into PvP, then double legacy Dewgong is probably high on your list of priorities.  Ice Shard/Icy Wind Dewgong is #9 overall in Great League according to pvpoke.  It will require 2 TM's, but if you're into PvP this might be where you want to spend your Elite TM's.
Zapdos
Zapdos with Thunder Shock as it's fast move is a beast, it falls just below Raikou in terms of DPS.
Blaziken
Stone Edge Blaizken, once one of the rarest of the legacy Pokémon.  Blaziken with Stone Edge has excellent potential in the PvP meta to counter flyers.
Community Day Moves
All the Community Day moves are back, and Elite TM-able.  Which is no surprise.  If you are wondering what Community Day moves you should be prioritizing, check out our guide for the 2019 December Community Day here.  The only Community Day move worth looking at from 2020 so far, would be Rhyperior with Rock Wrecker.
Conclusions
There's a lot on this list, from very old Pokémon that had moves for a short period to Pokémon that have two legacy moves and can be very relevant with both.  Plus there's a couple of years worth of Community Day moves that can be TMed onto Pokémon that you've caught since they had their day.
I think the only thing left now, is to see just how sparingly Niantic will part with these.
What are you most excited about?  What are you going to use your first Elite TM on?  Is there a spicy move that we missed?  Let us know!
Stay safe out there trainers!
Oh yeah, As promised…
The Full List
FRENZY_PLANT
V0003_POKEMON_VENUSAUR
V0154_POKEMON_MEGANIUM
V0254_POKEMON_SCEPTILE
V0389_POKEMON_TORTERRA

SCRATCH_FAST
V0005_POKEMON_CHARMELEON

EMBER_FAST
V0006_POKEMON_CHARIZARD
V0038_POKEMON_NINETALES
V0078_POKEMON_RAPIDASH

SKY_ATTACK
V0146_POKEMON_MOLTRES

WING_ATTACK_FAST
V0006_POKEMON_CHARIZARD
V0018_POKEMON_PIDGEOT

BLAST_BURN
V0006_POKEMON_CHARIZARD
V0157_POKEMON_TYPHLOSION
V0257_POKEMON_BLAZIKEN
V0392_POKEMON_INFERNAPE

FLAMETHROWER
V0006_POKEMON_CHARIZARD
V0038_POKEMON_NINETALES
V0240_POKEMON_MAGBY

HIDDEN_POWER_FAST
V0245_POKEMON_SUICUNE

SMACK_DOWN_FAST
V0248_POKEMON_TYRANITAR

HYDRO_CANNON
V0009_POKEMON_BLASTOISE
V0160_POKEMON_FERALIGATR
V0260_POKEMON_SWAMPERT
V0395_POKEMON_EMPOLEON

SYNCHRONOISE
V0282_POKEMON_GARDEVOIR
V0475_POKEMON_GALLADE

GRASS_KNOT
V0286_POKEMON_BRELOOM

BUG_BITE_FAST
V0012_POKEMON_BUTTERFREE
V0015_POKEMON_BEEDRILL
V0047_POKEMON_PARASECT
V0049_POKEMON_VENOMOTH

STEEL_WING_FAST
V0123_POKEMON_SCYTHER
V0176_POKEMON_TOGETIC

BUG_BUZZ
V0123_POKEMON_SCYTHER

SACRED_SWORD
V0638_POKEMON_COBALION

AIR_CUTTER
V0018_POKEMON_PIDGEOT
V0084_POKEMON_DODUO

TWISTER
V0021_POKEMON_SPEAROW
V0022_POKEMON_FEAROW

GUNK_SHOT
V0023_POKEMON_EKANS

PRESENT_FAST
V0025_POKEMON_PIKACHU

SURF
V0025_POKEMON_PIKACHU

THUNDER
V0025_POKEMON_PIKACHU
V0026_POKEMON_RAICHU

THUNDER_SHOCK_FAST
V0145_POKEMON_ZAPDOS

ROCK_TOMB
V0027_POKEMON_SANDSHREW
V0138_POKEMON_OMANYTE

ROCK_THROW_FAST
V0139_POKEMON_OMASTAR

ROCK_SMASH_FAST
V0107_POKEMON_HITMONCHAN

FURY_CUTTER_FAST
V0034_POKEMON_NIDOKING
V0141_POKEMON_KABUTOPS

YAWN_FAST
V0143_POKEMON_SNORLAX

POUND_FAST
V0036_POKEMON_CLEFABLE
V0124_POKEMON_JYNX

FIRE_BLAST
V0038_POKEMON_NINETALES
V0077_POKEMON_PONYTA

BODY_SLAM
V0039_POKEMON_JIGGLYPUFF
V0052_POKEMON_MEOWTH
V0108_POKEMON_LICKITUNG
V0133_POKEMON_EEVEE
V0173_POKEMON_CLEFFA
V0174_POKEMON_IGGLYBUFF
V0289_POKEMON_SLAKING
V0463_POKEMON_LICKILICKY

STRUGGLE_BUG_FAST
V0292_POKEMON_SHEDINJA

EARTH_POWER
V0330_POKEMON_FLYGON

ROCK_WRECKER
V0464_POKEMON_RHYPERIOR

HURRICANE
V0144_POKEMON_ARTICUNO

MEGAHORN
V0112_POKEMON_RHYDON

PLAY_ROUGH
V0039_POKEMON_JIGGLYPUFF

SLUDGE_BOMB
V0041_POKEMON_ZUBAT

SLUDGE_WAVE
V0094_POKEMON_GENGAR

DARK_PULSE
V0094_POKEMON_GENGAR

OMINOUS_WIND
V0042_POKEMON_GOLBAT
V0092_POKEMON_GASTLY

MUD_SHOT_FAST
V0050_POKEMON_DIGLETT
V0099_POKEMON_KINGLER

NIGHT_SLASH
V0053_POKEMON_PERSIAN

KARATE_CHOP_FAST
V0057_POKEMON_PRIMEAPE
V0068_POKEMON_MACHAMP

OUTRAGE
V0373_POKEMON_SALAMENCE

METEOR_MASH
V0376_POKEMON_METAGROSS

CROSS_CHOP
V0057_POKEMON_PRIMEAPE
V0067_POKEMON_MACHOKE

BITE_FAST
V0059_POKEMON_ARCANINE

BULLDOZE
V0059_POKEMON_ARCANINE

SCALD
V0061_POKEMON_POLIWHIRL

SUBMISSION
V0062_POKEMON_POLIWRATH
V0068_POKEMON_MACHAMP
V0127_POKEMON_PINSIR

COUNTER_FAST
V0065_POKEMON_ALAKAZAM

DAZZLING_GLEAM
V0065_POKEMON_ALAKAZAM

PSYCHIC
V0065_POKEMON_ALAKAZAM
V0094_POKEMON_GENGAR
V0173_POKEMON_CLEFFA

LOW_KICK_FAST
V0066_POKEMON_MACHOP

STONE_EDGE
V0068_POKEMON_MACHAMP
V0257_POKEMON_BLAZIKEN

RAZOR_LEAF_FAST
V0070_POKEMON_WEEPINBELL

ROCK_SLIDE
V0075_POKEMON_GRAVELER
V0095_POKEMON_ONIX
V0139_POKEMON_OMASTAR

CUT_FAST
V0083_POKEMON_FARFETCHD

SWIFT
V0084_POKEMON_DODUO

WATER_GUN_FAST
V0086_POKEMON_SEEL
V0160_POKEMON_FERALIGATR
V0230_POKEMON_KINGDRA

FROST_BREATH_FAST
V0238_POKEMON_SMOOCHUM

THUNDERBOLT
V0239_POKEMON_ELEKID

AQUA_JET
V0086_POKEMON_SEEL
V0087_POKEMON_DEWGONG

ICE_SHARD_FAST
V0087_POKEMON_DEWGONG
V0131_POKEMON_LAPRAS

ICE_PUNCH
V0124_POKEMON_JYNX

ICE_BEAM
V0131_POKEMON_LAPRAS

ICY_WIND
V0087_POKEMON_DEWGONG
V0119_POKEMON_SEAKING

LICK_FAST
V0089_POKEMON_MUK
V0093_POKEMON_HAUNTER
V0094_POKEMON_GENGAR

BLIZZARD
V0091_POKEMON_CLOYSTER
V0117_POKEMON_SEADRA

SUCKER_PUNCH_FAST
V0092_POKEMON_GASTLY

IRON_HEAD
V0095_POKEMON_ONIX

PSYSHOCK
V0097_POKEMON_HYPNO

SIGNAL_BEAM
V0100_POKEMON_VOLTORB
V0137_POKEMON_PORYGON

TACKLE_FAST
V0101_POKEMON_ELECTRODE
V0121_POKEMON_STARMIE
V0137_POKEMON_PORYGON

LAST_RESORT
V0133_POKEMON_EEVEE
V0134_POKEMON_VAPOREON
V0135_POKEMON_JOLTEON
V0136_POKEMON_FLAREON
V0196_POKEMON_ESPEON
V0197_POKEMON_UMBREON
V0470_POKEMON_LEAFEON
V0471_POKEMON_GLACEON

HEAT_WAVE
V0136_POKEMON_FLAREON

ZEN_HEADBUTT_FAST
V0103_POKEMON_EXEGGUTOR
V0137_POKEMON_PORYGON
V0175_POKEMON_TOGEPI
V0176_POKEMON_TOGETIC

STOMP
V0106_POKEMON_HITMONLEE
V0115_POKEMON_KANGASKHAN

BRICK_BREAK
V0106_POKEMON_HITMONLEE
V0107_POKEMON_HITMONCHAN
V0115_POKEMON_KANGASKHAN

PSYBEAM
V0137_POKEMON_PORYGON

DISCHARGE
V0137_POKEMON_PORYGON

POWER_WHIP
V0114_POKEMON_TANGELA

ANCIENT_POWER
V0473_POKEMON_MAMOSWINE

POISON_JAB_FAST
V0119_POKEMON_SEAKING

DRILL_RUN
V0119_POKEMON_SEAKING

DRAGON_TAIL_FAST
V0130_POKEMON_GYARADOS

DRAGON_PULSE
V0130_POKEMON_GYARADOS
V0131_POKEMON_LAPRAS
V0149_POKEMON_DRAGONITE
V0181_POKEMON_AMPHAROS

EARTHQUAKE
V0186_POKEMON_POLITOED

BRINE
V0138_POKEMON_OMANYTE

DRACO_METEOR
V0149_POKEMON_DRAGONITE

PSYSTRIKE
V0150_POKEMON_MEWTWO
V0150_POKEMON_MEWTWO_A

SHADOW_BALL
V0150_POKEMON_MEWTWO

HYPER_BEAM
V0150_POKEMON_MEWTWO