The Pokemon Company has shared a lot of new information about Meltan and how it can be caught in Pokemon GO. A new video titled "Meltan and Mystery Box" was also published and new footage of Meltan in the wild was found.
Let's dissect what's new!
Two new Meltan videos
Meltan Research update from Professor Oak and Professor Willow is called "Episode 2: Meltan and the Mystery Box". Meltan is attracted to an item called Mystery Box that Prof. Oak found at an ancient location in the Poke world. The box contains a rusty lump of metal inside, composed of the same elements as Meltan…
Meltan promotional video called New Discovery was also published, showing rare footage of Meltan in the wild. Meltan loves metal objects and will slowly inch its way toward any that it finds, absorbing it in the process. Meltan's special form is also hinted in the last few shots of the trailer.
https://www.youtube.com/watch?v=YVbH3pNuipc
Everything we know about the Mystery Box
A Mystery Box is essential to catching a Meltan
A Mystery Boy is obtained by sending a Pokemon from Pokemon GO to Pokemon Let's Go, Pikachu! or Let's Go, Eevee!
You will get a Mystery Box for the first time you send a Pokémon
You can also get a Mystery Box for sending Pokémon to a friend's Nintendo Switch game, but you can only have one Mystery Box at a time!
Meltan will begin to appear once a Mystery Box is opened in Pokémon GO, but be careful—they'll only appear for the player that opened the Mystery Box.
This is how the Mystery Box looks like (taken from the official Pokemon.com website), showing Blue and Red signs that indicate magnetic properties: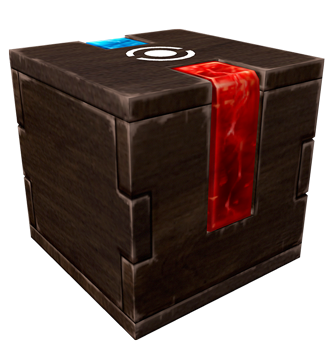 Additionally, a new set of Meltan themed Special Research is coming to Pokemon GO this winter: "New Special Research quests will be coming to Pokémon GO that will let you embark on a search for the Mythical Pokémon Meltan. Look forward to this new Special Research this winter, when you can participate in various investigations with Professor Willow and catch Meltan!"