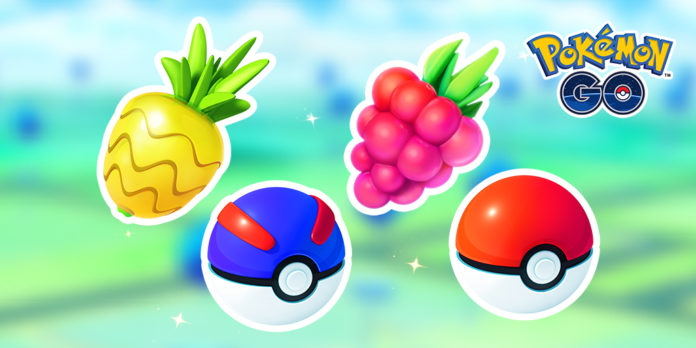 Trainers, attention! You don't want to miss out on this 1 PokéCoin bundle that's currently available in the in-game store! The new bundle features a whopping amount of Balls and Berries for the measly price of just 1 PokéCoin.
But that's not all – you get a shiny Mewtwo as well! Joking! You don't! Jokes aside, here are the contents of the new 1 PokéCoin bundle if you haven't read it from the title of this article already:
Poké Balls × 30
Great Balls × 20
Razz Berries × 15
Pinap Berries × 20
We can just say: thank you Niantic. These bundles are a godsend for players who are stuck inside and unable to partake in their natural Pokémon GO routine. The author of this article is also a member of this rather popular social club, and so are many members of our Discord community, and quite frankly, of our staff.
The Coronavirus situation may have locked us inside our houses, apartments and living rooms, but airdrops like these help remedy the boredom and give us a rather rare excitement of getting a bag of presents all of a sudden.
Enjoy while they last readers! But do remember, dear readers – new 1 PokéCoin bundles will be available in the shop each week as one-time purchases. The contents of these bundles change weekly, so be sure to get what is available each week.
They will not be around forever, so better claim them while you can…
P.S. Last week's bundle wasn't too shabby either, but this one just blows it out of the water: News Roundup: Promo Code, new 1 PokéCoin Bundle, 0.171.3 update forced
---
⭐ Poké Balls × 30
⭐ Great Balls × 20
⭐ Razz Berries × 15
⭐ Pinap Berries × 20
You can access the above bundle from now until Monday, April 20, 2020, at 1:00 p.m. PDT (GMT −7). pic.twitter.com/tC683QQrkt

— Pokémon GO (@PokemonGoApp) April 13, 2020