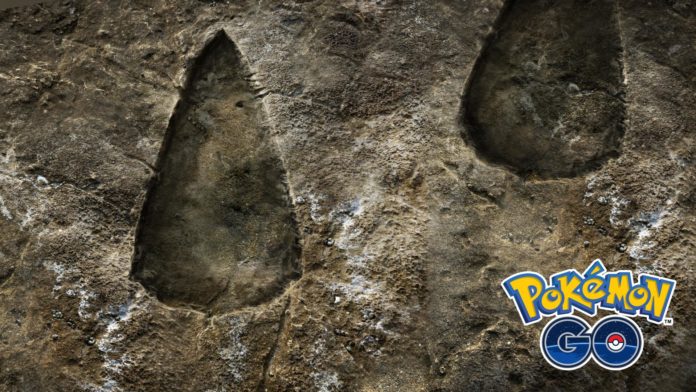 Trainers, attention – Niantic has just teased that a new Mythical Pokémon is coming! Dubbed "Something Mythical is coming, Trainers", the teaser tweet displays a set of Pokémon footsteps in the mud.
If we're not mistaken, these footsteps look a LOT like something Genesect would leave behind! After all, Genesect is Generation 5 Mythical Pokémon with triangular feet.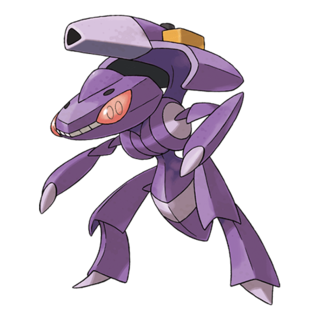 Genesect
In their Pokémon GO March Events announcement, Niantic shared that a mysterious weekend event is coming from March 20 to March 23. During this mysterious event, Normal-, Fire-, Water-, Electric-, and Ice-type Pokémon will be appearing more often in the wild.
This plays well with Techno Blast, Genesect's signature move. Techno Blast  is a Normal type move that changes its type depending on which item Genesect holds. Here's a quick overview from Bulbapedia (the light refers to the coloured part of Genesect, next to the cannon):
When it is not holding any Drive, the light is orange and Techno Blast is Normal-type.
When it is holding the Burn Drive, the light turns red, and Techno Blast is Fire-type.
When it is holding the Douse Drive, the light turns blue and Techno Blast is Water-type.
When it is holding the Shock Drive, the light turns yellow and Techno Blast is Electric-type.
When it is holding the Chill Drive, the light turns white and Techno Blast is Ice-type.
One-star to four-star Raid Battles throughout the weekend will feature various Bug- or Steel-type Pokémon, both of which are Genesect's types.
Lastly, Niantic has shared that the mysterious weekend event will also be accompanied by a brand-new Special Research story event, which sounds like Genesect discovery storyline could be a part of Pokémon GO as well.
Stay tuned for updates, March 20th is not far!
Official tweet
👣 Something Mythical is coming, Trainers… pic.twitter.com/CyfjHwgv7v

— Pokémon GO (@PokemonGoApp) March 11, 2020