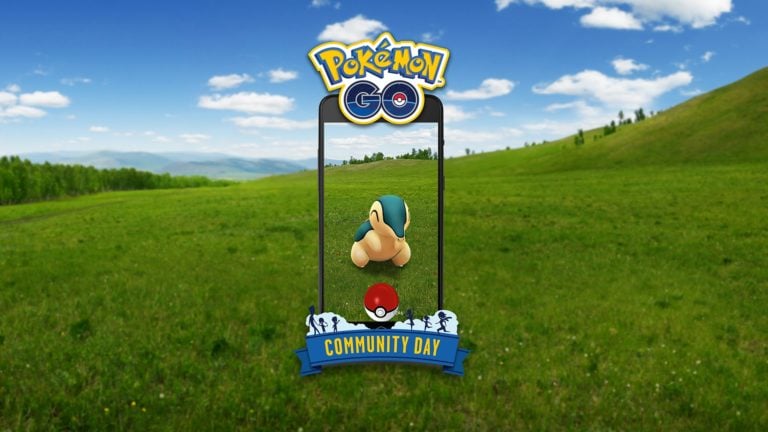 Trainers, Niantic has just announced that Pokémon GO's November Community Day will feature Cyndaquil, the Generation II Fire type starter "Fire Mouse Pokémon". The eleventh installment of Pokémon GO's Community Day event series takes place on November 10, 2018, 11:00 AM to 2:00 PM PST. Here is a nice graphic made by fellow Hub Artist, Couple Of Gaming.
As with previous Community Days, the exclusive move is not yet confirmed, but will most likely be Blast Burn Fire, its signature move. It is also confirmed to only be obtainable by evolving a Quilava during the event to an Typhlosion. Along with this, we see the first instance of a Community Day featuring two bonuses, 2x Catch XP and 2x Catch Stardust.
As far as shiny forms go, we can expect to see Shiny Cyndaquil available upon starting the event, and I think the best way we can describe its shiny variation, is by calling it overcooked.
Shiny Cyndaquil Family Line
Shiny Cyndaquil
Shiny Quilava
Shiny Typhlosion
This Community Day of course featured the regular perk of 3 hour Lure Modules.
---
Event Times in Various Regions
The eleventh Community Day will take place on November 10th, 2018 (the second Saturday of the month) and it follows the previously established time slots:
The Asia-Pacific region: from 12:00 P.M. to 3:00 P.M. JST (GMT +9)
Europe, the Middle East, Africa, and India: from 10:00 A.M. to 1:00 P.M. UTC (GMT +0)
The Americas and Greenland: from 11:00 A.M. to 2:00 P.M. PST (GMT -8)
---
October Results Not Announced?
Strangely, Niantic has not released the results from last month's Community Day, even though the page to view the Community Day announcement has been fully updated for Cyndaquil's Community Day. Did Niantic just forget? Or are they looking to surprise us with some crazy results? Did Mystic finally get overthrown? Did Instinct finally surpass Valor? We will have to wait and see.