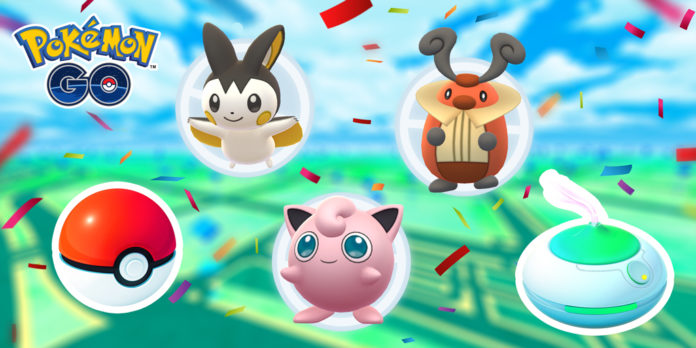 Pokebattler is hosting a contest for Latin American Trainers to host global raids using the Pokebattler Raid Party App. This gives non-Latin American Trainers a chance to catch exclusive Pokémon Emolga and Kricketot, which is a great way to spend your Remote Raid Passes and get yourself an Emolga!
If you haven't heard, on February 18th and 19th, Latin America is celebrating Carnival at Home with Pokémon GO! Pokebattler's Raid Party App is available on iOS and Android.
Date, Time and Location
February 18th and 19th 2021 from 6pm to 7pm local time in the Latin American locations listed below.
Latin America and the Caribbean (Antigua and Barbuda, Argentina, Bahamas, Barbados, Belize, Bolivia, Brazil, Chile, Colombia, Costa Rica, Cuba, Dominica, Ecuador, El Salvador, Guatemala, Grenada, Guyana, Haiti, Honduras, Jamaica, Mexico, Nicaragua, Paraguay, Peru, Panama, Puerto Rico, Dominican Republic, Saint Kitts and Nevis, Saint Vincent and The Grenadines, St. Lucia, Suriname, Trinidad and Tobago, Venezuela, and Uruguay).
How to participate
Download the Pokebattler Raid Party app on Android or iOS
Make sure you have Pokebattler.com account (needed for rewards)
Host a global Emolga or Kricketot raid from within the Pokebattler Raid Party App during the raid hour will earn you 1 lottery entry.
Maximum 1 entry per person per day. Please allow the raid to be open for at least 2 minutes or until it fills. You will be automatically entered by hosting and playing through the raid. No need to send proof.
Rewards
Pokebattler will give out 5 $20 prizes total via Paypal.
One prize per person maximum.
Users will be contacted via the email address associated with their Pokebattler.com account.