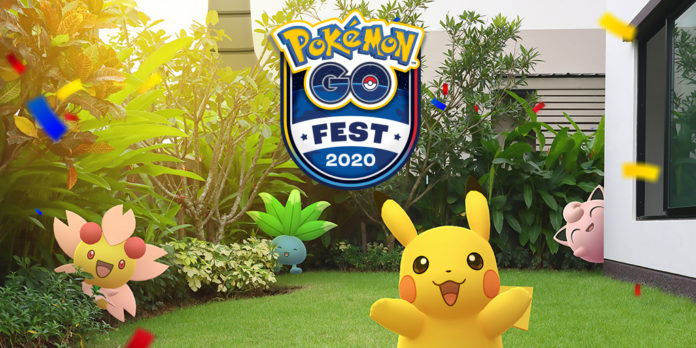 Pokémon GO Fest 2020 is coming July 25 and 26 as a global virtual event! In the light of the recent Coronavirus pandemic, Niantic has opted to forgo live events in favour of virtual, and GO Fest 2020 is the next in line for this treatment.
As announced on the official Pokémon GO website, Pokémon GO Fest 2020 will take place as an entirely global event in a virtual format. Trainers worldwide will be able to participate from wherever they play. In another first, all ticket holders will be able to attend both days of this two-day event.
Pokémon GO Fest 2020 will take place on July 25 and July 26, 2020, with bonuses, featured Pokémon and special research still being unannounced.
Fortunately, Niantic seems to be planning something big, as they shared the following:
"Not only are you in for an exciting weekend of bonuses, Pokémon encounters, and Special Research, there will also be exciting ways to connect with other Trainers and experience other fun surprises throughout the entire summer."
Frankly speaking, we're relieved that GO Fest will not be a real event. COVID-19 has given the world enough problems as it is, and it's hard to imagine that there wouldn't be any problems at a large scale event such as GO Fest. Not to mention the security measures, those would be terrible if it were a real world event!
Save the date and let's see what Niantic has in store for this summer.