Trainers, this is not a drill! Pokéstop submission have just gone live in Germany! A reddit user called NoNoZaZa published a screenshot on reddit and several users have published verification screenshots on our Discord server. For now we can confirm that submissions are live in Germany and parts of France (east France confirmed and verified) and that it is available to Level 40 players only.
The nomination system allows Trainers to submit locations in Pokémon GO. Submissions will be evaluated for future inclusion in the game via the OPR review system. Here's how it looks like if you're in Germany and select parts of France: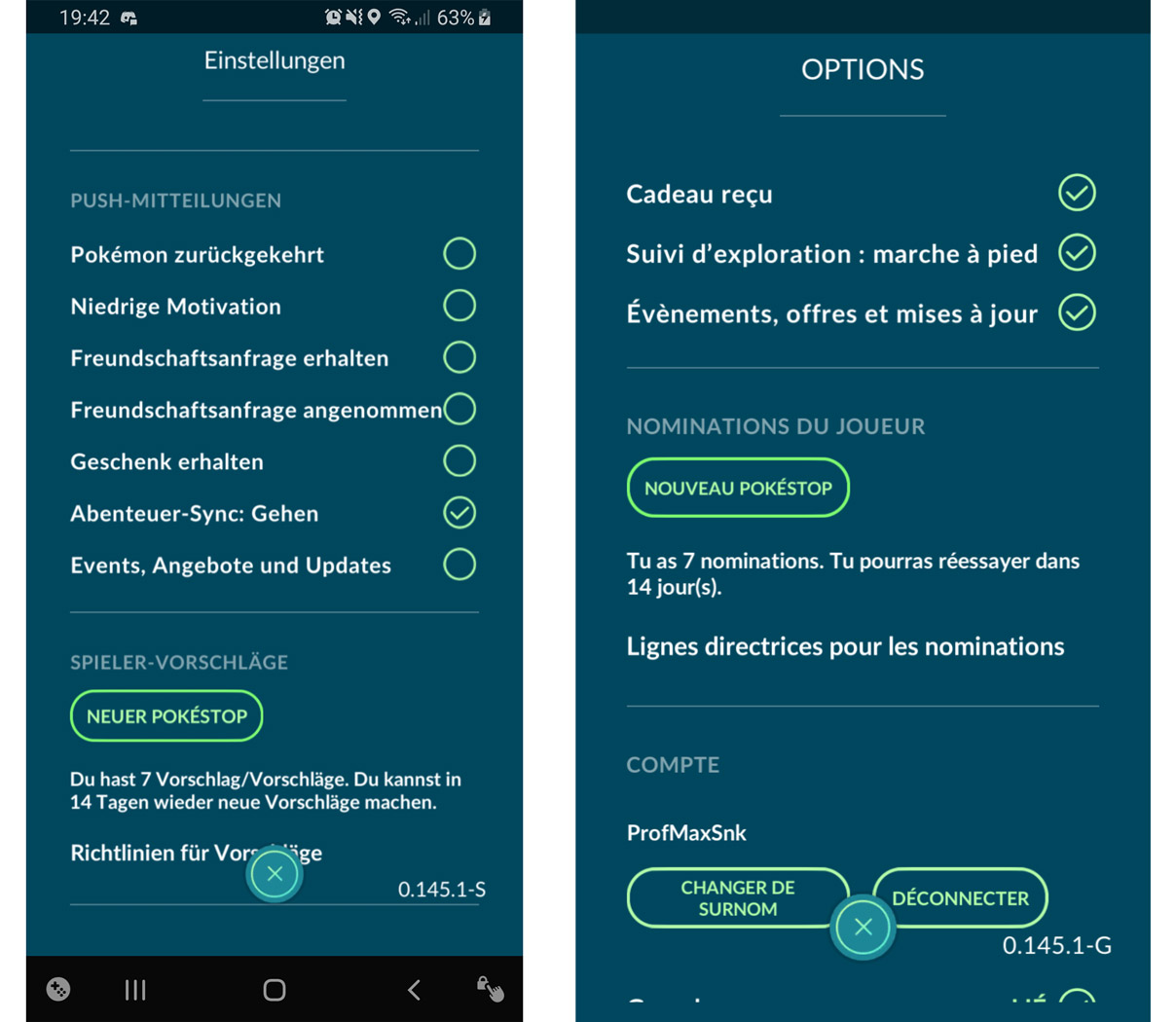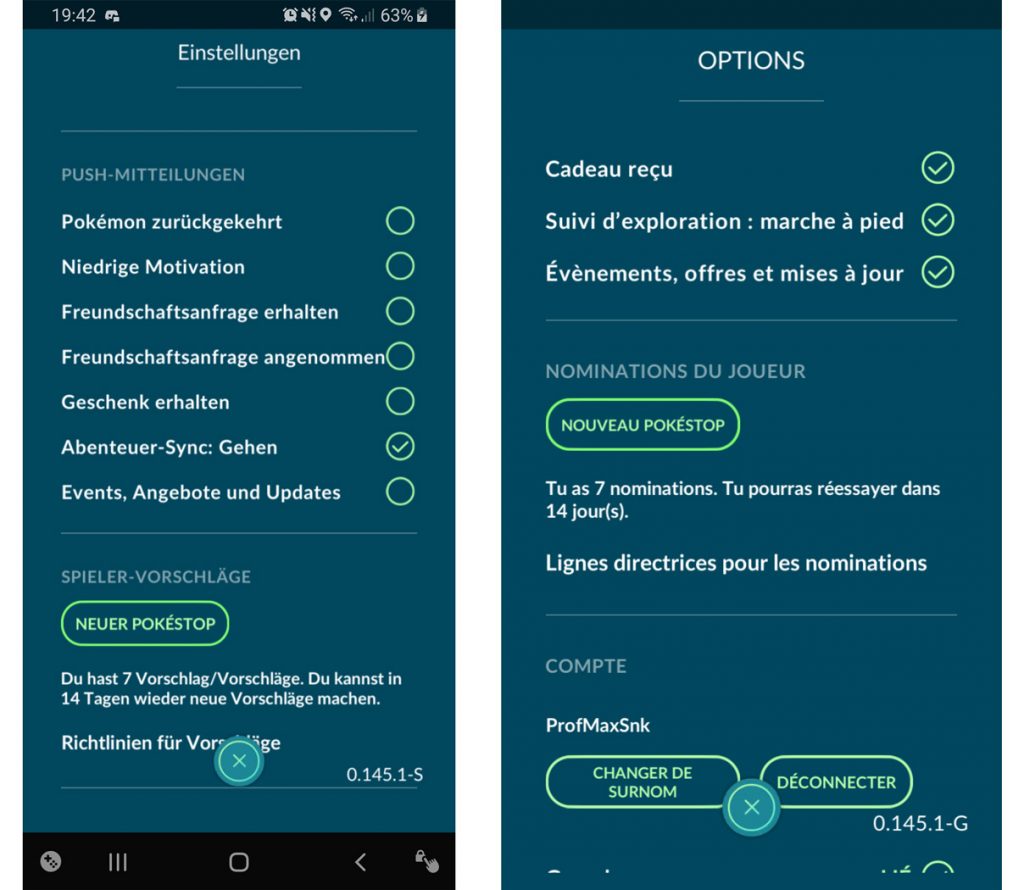 For now, it seems like the French submissions are only available if you're near the border with Germany, in one of the few large S2 cells that overlap over Germany and France. We don't have any further information on when and where Pokéstop submissions will be expanded in the future, but we do expect that other parts of Europe will follow soon.
Currently, PokéStop submissions are available in: India, South Korea, Thailand, Indonesia, Taiwan, Denmark, Brazil, Mexico, Chile, Argentina, Peru and the rest of South America. The latest addition to the system was India on May 9th: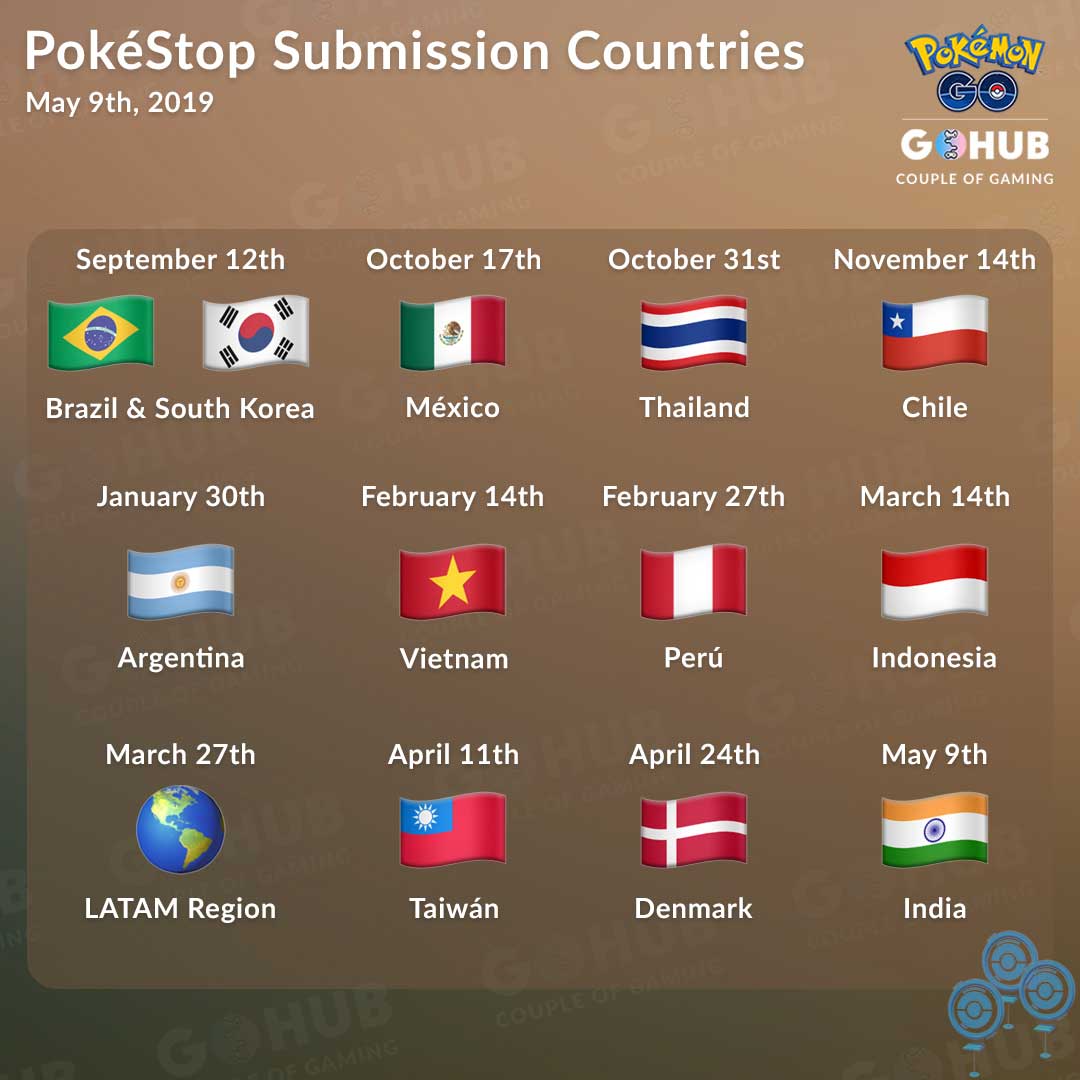 PokéStop Submissions tips and tricks
Be sure to read thoroughly through our A Comprehensive Guide to S2 Cells and Pokémon GO article to really understand what will become a Stop and what will become a Gym
Currently the limit is 7 submissions every 14 days.
Every submission has it's own cooldown.
Be respectful to players reviewing your submissions. These are real people who participate in Niantic's OPR system. Read more here (a recent news item): Niantic adds incentives for OPR reviewers: OPR Upgrades
If you really want to support this system, you should play Ingress along Pokemon GO and become an OPR reviewer

These categories are NOT considered an eligible candidate for a PokéStop:

Places without safe pedestrian access. All PokéStop nominations must have pedestrian access otherwise they will be rejected regardless of the quality of the PokéStop.
Private residences & surrounding private residential property
Locations that interfere with operations of fire stations, police stations, or hospitals
Places on the grounds of child care centers or primary/secondary schools
Natural features such as landscapes, mountains, waterfalls (however, man-made points of interest connected to these natural features are great, such as plaques or informational signs)
Objects that are not permanent (such as seasonal displays)
Adult-oriented stores or services (such as liquor stores, adult entertainment, shooting ranges, firearm stores, etc.)