Trainers, attention! The legendary trio originally discovered in the Unova region is coming to Pokémon GO Tier 5 raids starting with Reshiram, on May 26th 2020. Zekrom and Kyurem are coming after Reshiram, but the dates haven't been released yet!
Here's everything you need to know about the arrival of Legendary Unova Pokémon.
Reshiram in five-star raids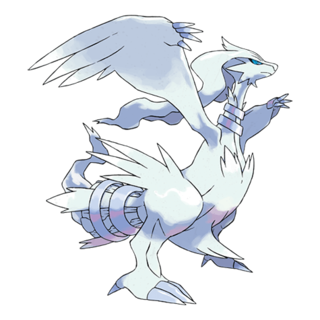 Reshiram
From Tuesday, May 26, 2020, at 1:00 p.m. to Tuesday, June 16, 2020, at 1:00 p.m. PDT (GMT −7), Reshiram will be available in five-star raids.
In addition, there will be Raid Hour events featuring Reshiram every Wednesday while it's in five-star raids. Raids featuring Reshiram will be happening more frequently during the following periods.
Wednesday, May 27, 2020, from 6:00 p.m. to 7:00 p.m. local time
Wednesday, June 3, 2020, from 6:00 p.m. to 7:00 p.m. local time
Wednesday, June 10, 2020, from 6:00 p.m. to 7:00 p.m. local time
All of these raids can be completed in-person or remotely, as usual during these Coronavirus times.
Additionally, Zekrom and Kyurem are coming to Pokémon GO as well. Stay tuned for more info on when Zekrom and Kyurem will be making their way to Raid Battles.
Quick look: Reshiram, Kyurem and Zekrom in the meta
The arrival of these Pokémon will change the high end Raiding meta and Trainer Battles significantly. All of them share the primary Dragon type, and provide an additional type that makes them formidable additions to the metagame:
Reshiram –

Fire

Zekrom –

Electric

Kyurem –

Ice
According to our Database rankings (based on simulation data), all of the Unova dragons will raise to the tops of their respective "Best Pokémon per type" chart:
Reshiram, which is the first one to be released, is especially significant if you're aiming to have a perfect raiding team.
For Trainer Battles, they will be usable in Ultra League and Master League matches, but it's a bit too early to speculate on their usage and ranking. We'll see next week and we'll write extensively about that.
How to get a Remote Raid Pass
The ability to raid remotely is available to Trainers level 5 and up! By using a Remote Raid Pass, you'll be able to join a Raid Battle that you can see on the Nearby screen or tap on the map. You can pick up a Remote Raid Pass in the shop by following the steps below.
Open the Pokémon GO app.
Tap the Poké Ball icon, and then tap Shop
Scroll down to the Items section.
From there, you can get one Remote Raid Pass for 100 PokéCoins.
Please note that if you have three or more Remote Raid Passes in your Item Bag, you won't be able to acquire more.