On the 31st October 2017, @ChesterPokeGo will be hosting an unofficial Pokemon Go Halloween event that will give trainers the chance to win a real world prize for their ghostly in-game catches.
Trainers around the world will be encouraged to catch as many ghost pokemon as they can throughout the day and submit screenshots of their journal via DM in order to earn points. In addition, bonus points will be earnt by catching extra large ghost pokemon that exceed their average size and weight.
The trainer who earns the most points will win a Pokemon GO plus (if there is no clear winner, the trainers with the most points will go into a random draw). @ChesterPokeGo are looking to make trainers Halloween catches more competitive with more than just stardust and xp the goal.
More details will follow on the @ChesterPokeGo Twitter page soon. The initial announcement is already live on Twitter: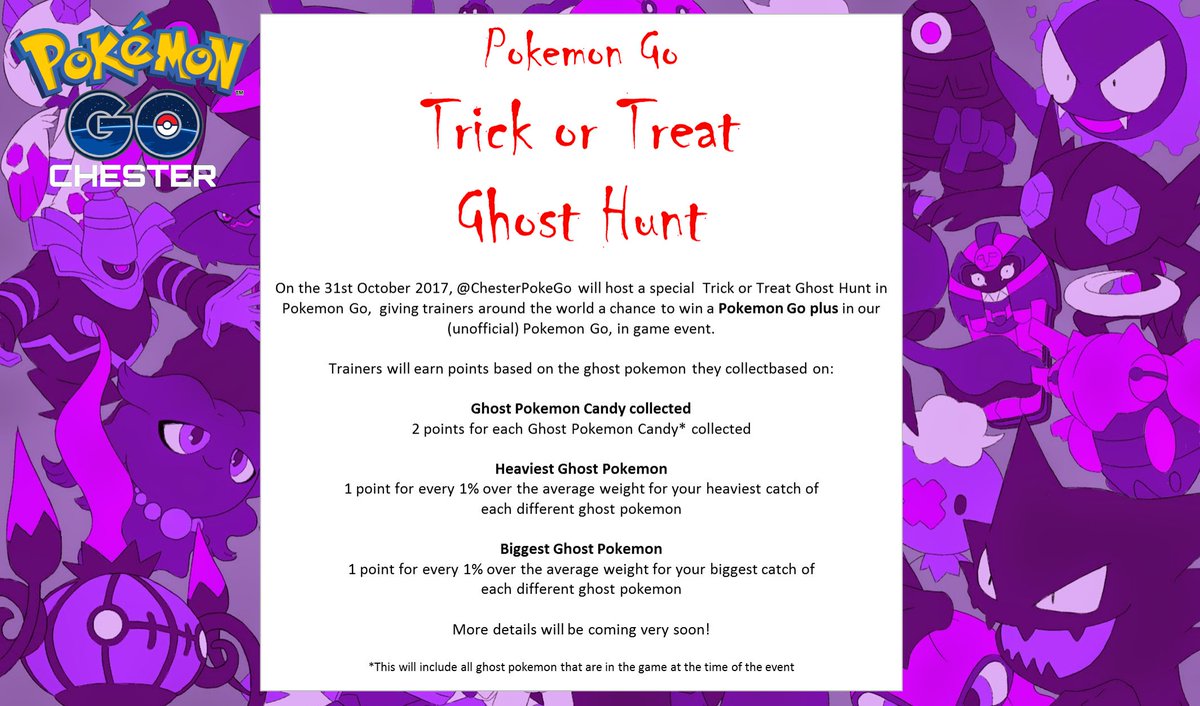 ---
Cover image was taken in Chester, during the Big Heritage event. Read more about it here: Chester Calling: Lugia expected, the Bag is growin' thin