Hi shinyshinx.science! First of all, tell us about yourself and where you are from.
Hi there! I'm Elena also known as Shinx (pronouns she/her), and I'm a scientist and AR photographer. I am from Spain, currently living in Canada.
How did you first get into Pokémon?
It was probably while watching the anime, I liked how each Pokémon had a unique personality and their world seemed to follow some kind of logic. I wanted to have them all so I started collecting Pokémon merchandise (discs, magnets, cards…) I suspected there were Pokémon games too and that they were really fun, but I wasn't allowed to play videogames as a kid. It wasn't until I was old enough to get them for myself that I began to play main series games.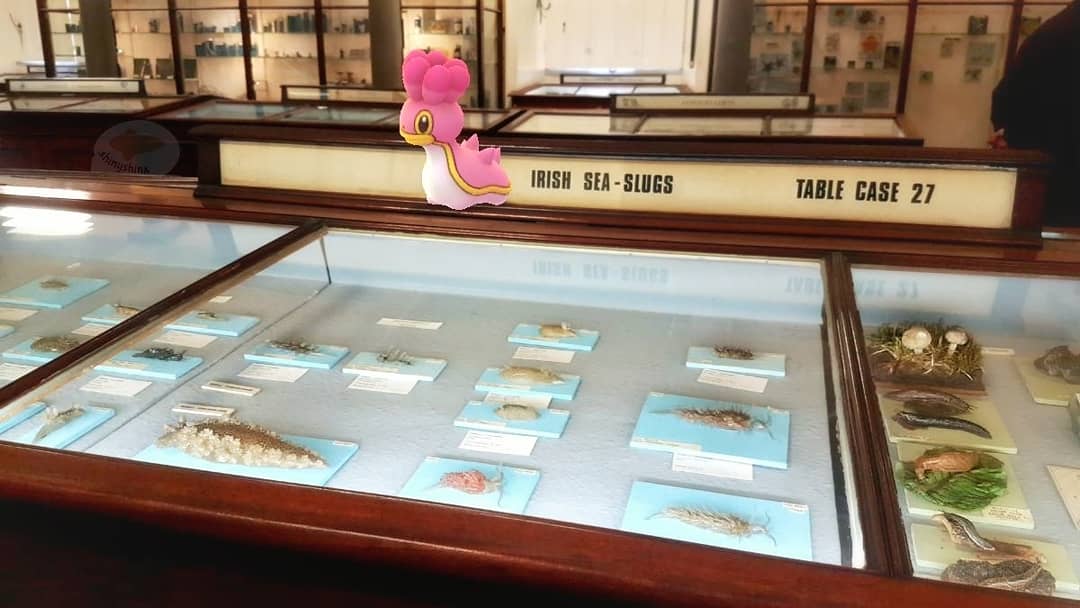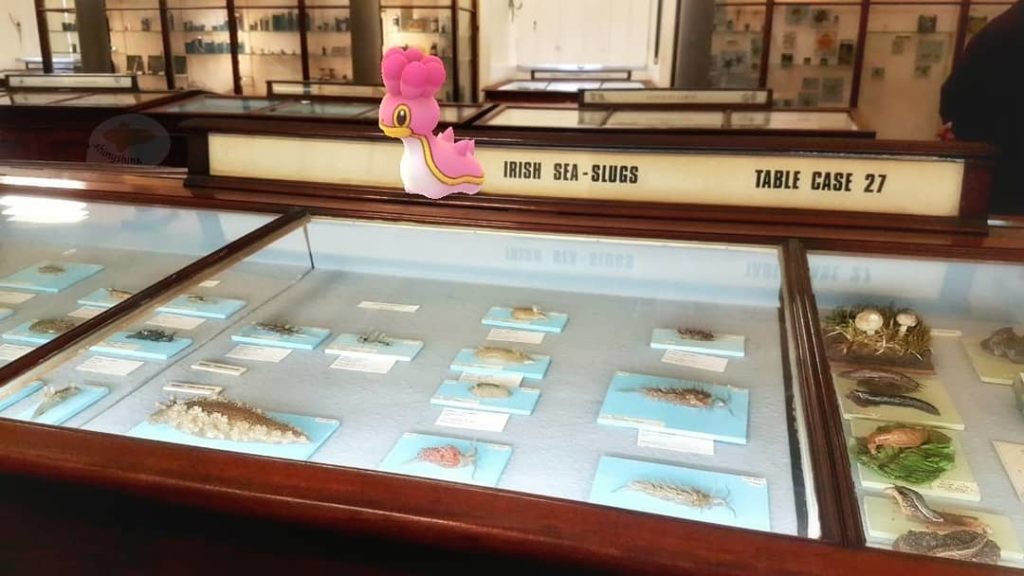 When did you start playing Pokémon GO, and who was your starter?
I started on day 1, July 7th 2016. I picked Charmander proudly, but if we would have known at that time that it was possible to get Pikachu as your starter Pokémon I would have gone for it. Electric types are my favourite!
What level are you currently, and which team did you pick?
I am a level 43 Instinct trainer.
One thing I really love about your AR photography is that you often include a lot of science and educational facts along with it, tell us more about that choice, it's so cool!
Well, after being a content creator on Instagram for two years I realised my hobby of taking AR photos was here to stay. So, since it was going to take a significant amount of my time I decided to turn it into something meaningful putting a little bit of myself in every piece. Since I didn't know how to do that through photography or editing (I was and still am a pretty amateur digital artist), I decided to do it through science which is the thing I know best. Science for me is a tool to figure out what we don't know, and the world of Pokémon is vast and full of things to discover. Not only that, but as a scientist I have so much to say, and if I share it through the scope of Pokémon it will be fun!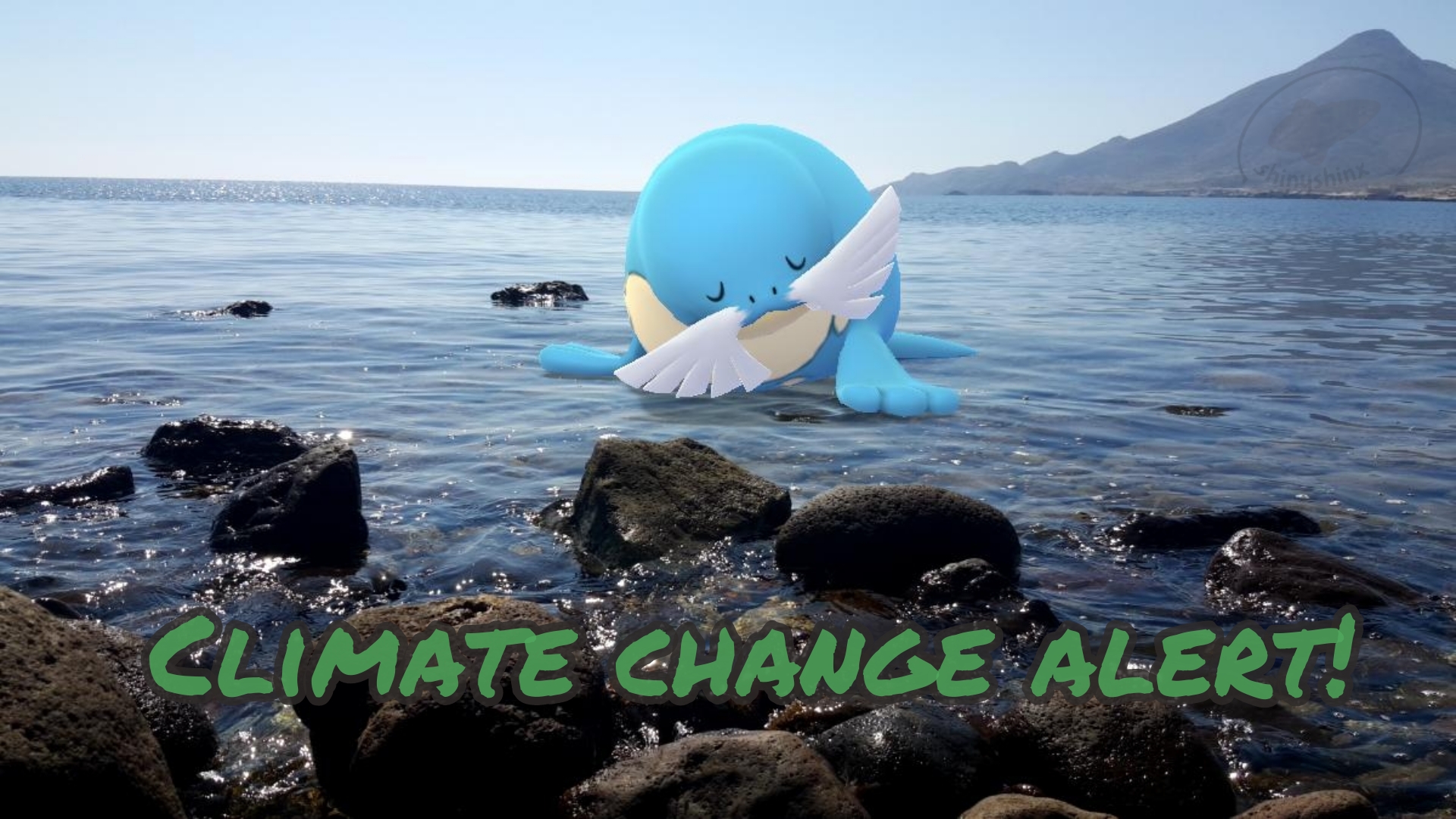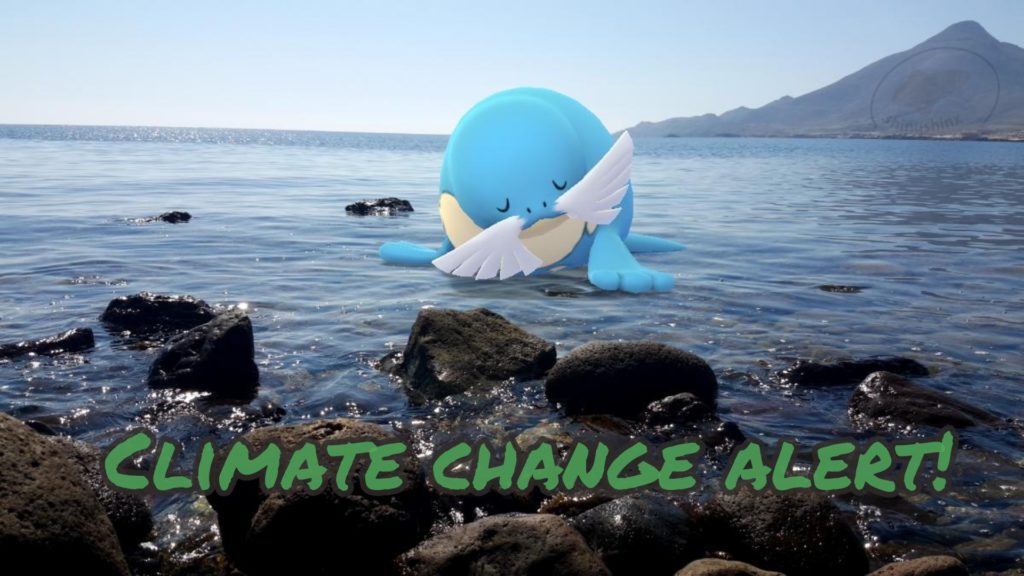 Who are your favourite Pokémon and why? Are they also the Pokémon you like to use in AR?
My favourite Pokémon are Shinx, Raichu… and other electric types. As I understand it, electricity happens at every inch of our body and is what makes us alive. In AR though, I'm on a quest to photograph every Pokémon in their natural habitat, so I try to not have any favourites. I will snap them all!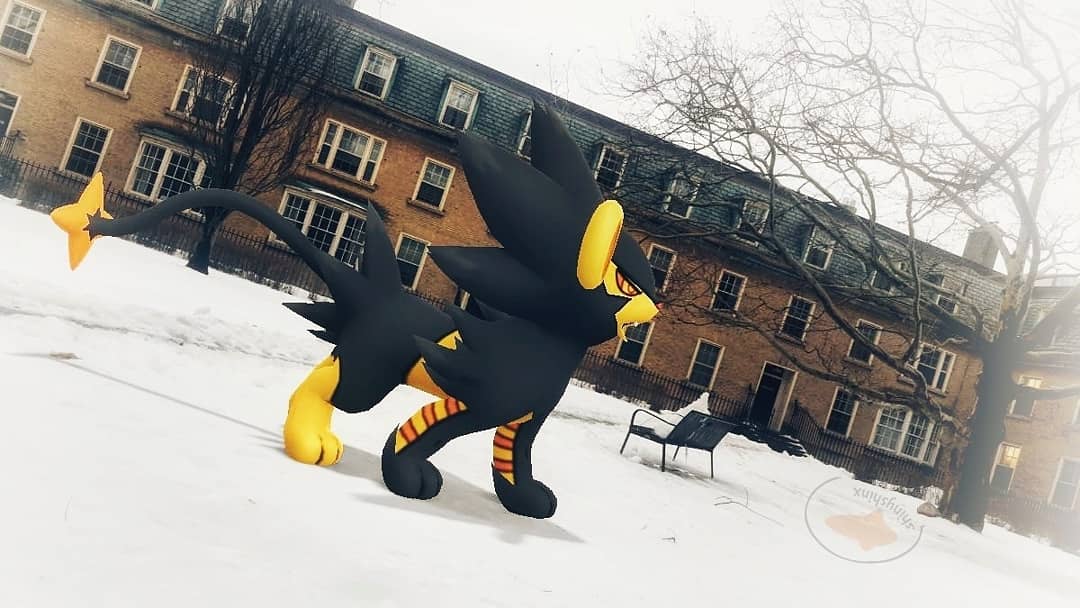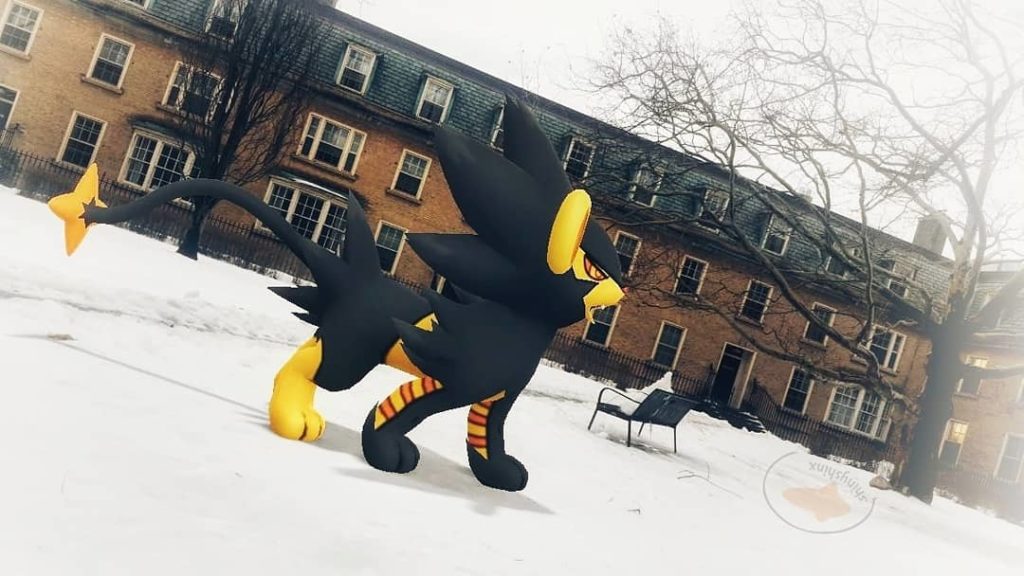 What phone do you use, and what apps do you recommend for the budding AR photographer?
I have a Samsung Galaxy S7 and I use Snapseed for all my photos. It's really intuitive to work with and can give a few color tweaks that the Pokémon GO camera quality doesn't capture very good. If there is something big I want to remove from the picture (e.g. a car that drove by in the background of my perfect photo), I will pick the clone stamp on Photoshop Fix. Both these apps are available for free for Android and iOS.
What are your favourite techniques to use in AR photos?
For a long time I was a fan of photos with no editing at all (#pkmnoriginal). Then when it comes to techniques I became interested in ways to increase realism in the pictures with an edit, such as natural shadows, textures on the Pokémon (#texturemon , like on the Magneton photo) or edited AR blending.
Do you have your first ever AR photo, and if you do, can we share it and hear about it?
Sure! It's the photo of my first Horsea on July 7th 2016. I tracked the spawn down to the beach and was really glad to get one of my favourite Kanto Pokémon. Then I looked away from my phone screen and noticed I actually was at a nice place, and I had come there solely because of Pokémon GO. So, I decided to take a photo to have a cool memory of the moment. And the habit only grew bigger from there!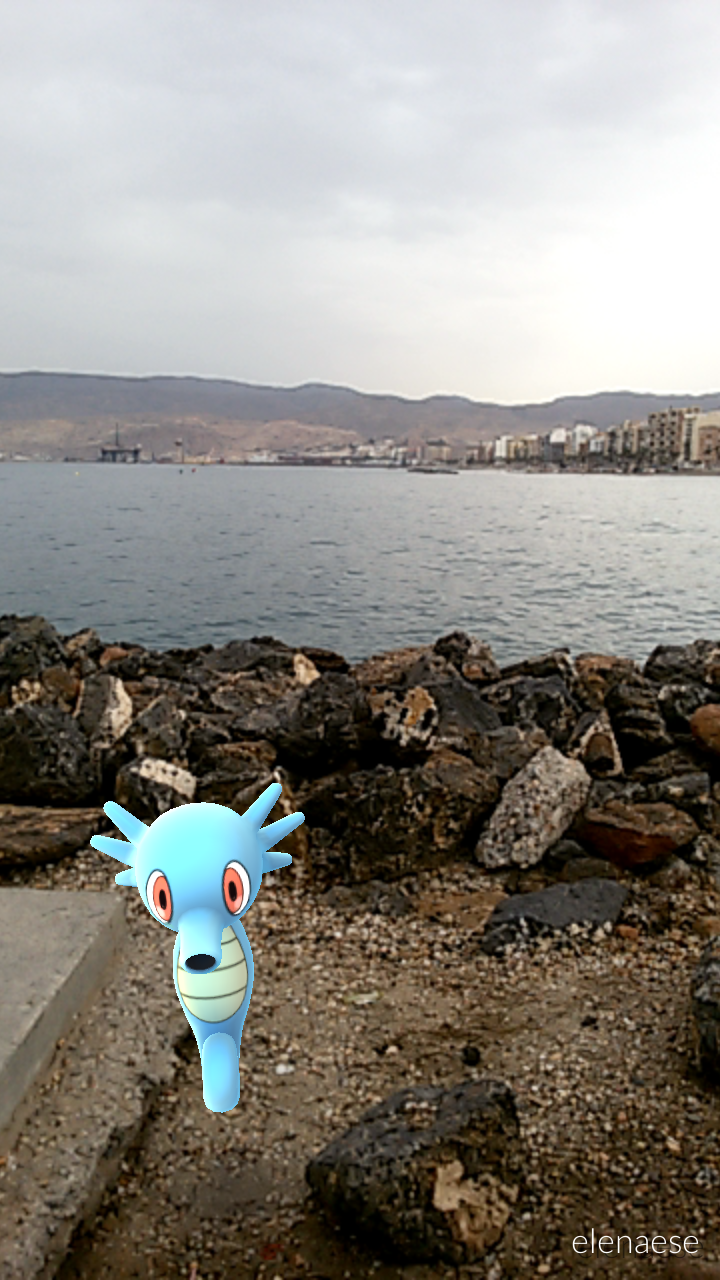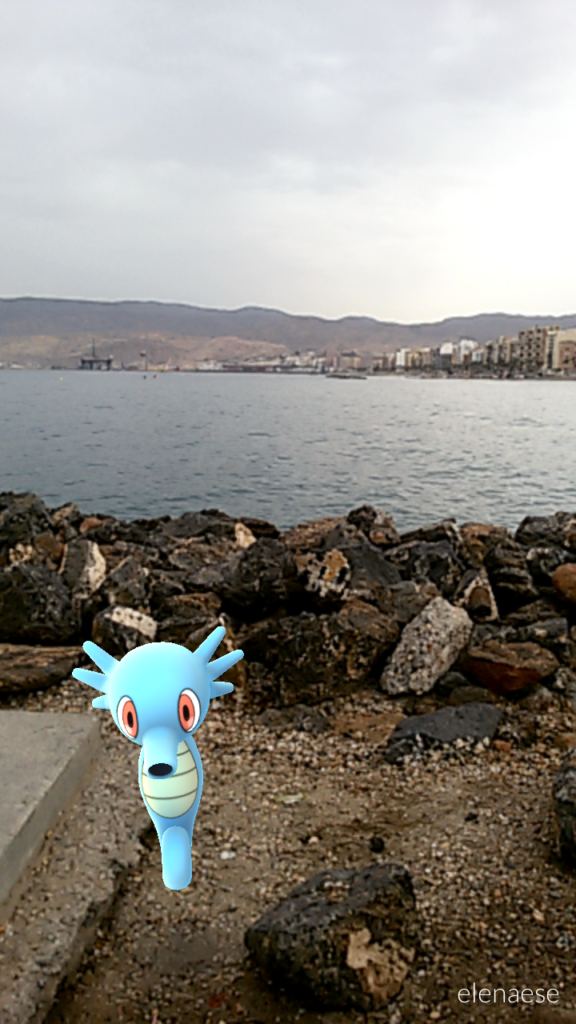 What are your favourite type of locations to work in?
The places that inspire me most are natural landscapes. When I am somewhere with beautiful open views I feel that's the place where I'd see the coolest types of Pokémon in real life. Also, even though light conditions are usually bad and there is not enough space to take AR photos comfortably, I really enjoy the pictures I take at museums. There are some cool things there you won't see anywhere else.
What is your favourite AR photo you've ever taken?
It's the photo that I have everywhere: me, shiny Cubone and the plastic cast of a human skull. My field in science is biological anthropology which is the study of human bones, so it was natural for me to have that idea for a photo. I actually have a billion more plans for photos of other Pokémon that have bony parts, so stay tuned for when COVID-19 is over and I can go to the lab again…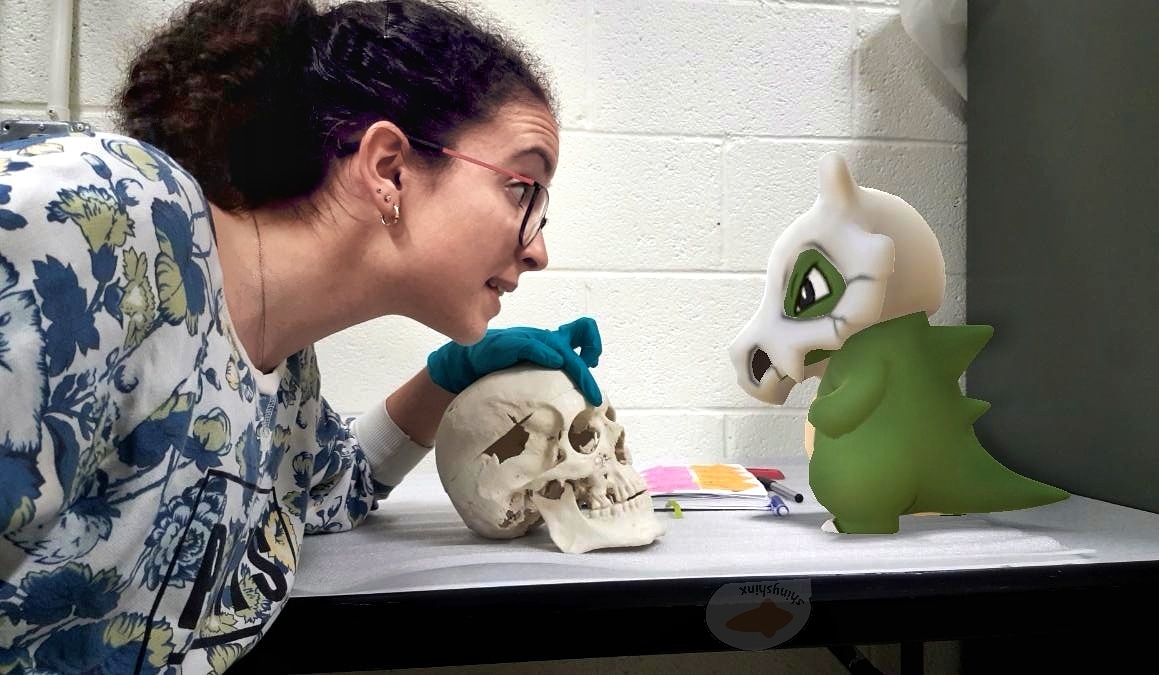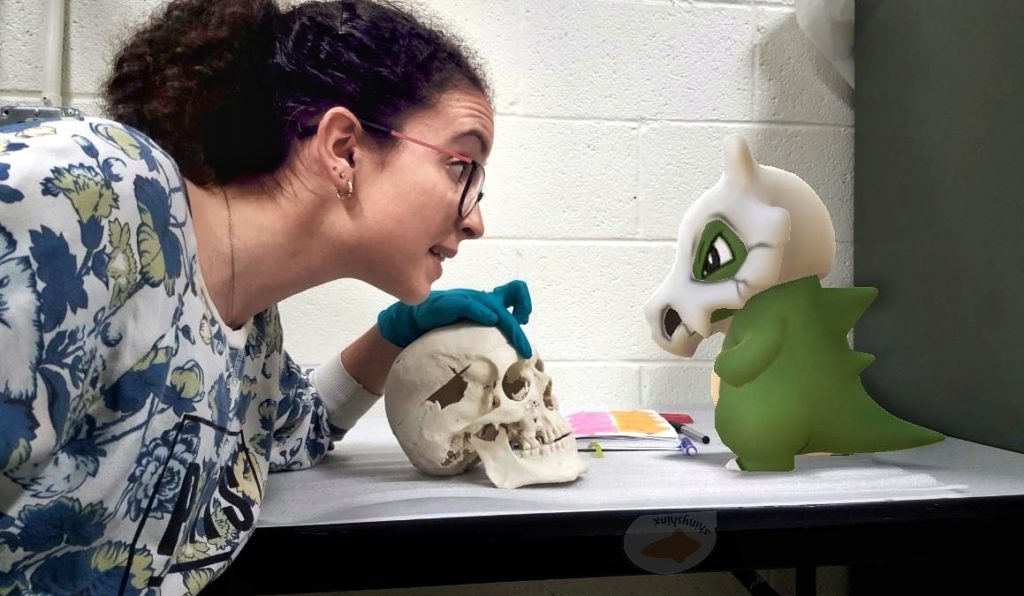 Where do you hope to see Pokémon GO and AR go in the future?
I don't wish for much, just for optimization of the experience, higher quality of the Pokémon GO camera and less bugs. I wouldn't say no to new ways to interact with your Pokémon on buddy mode, for example extra animations.
Which other AR photographers do you recommend following?
So in honour of Women's History Month, here is a diverse group of female AR creators. But there are many more that you should totally check out on Instagram (#GosnapshotIG):
And finally, where can we find you on social media?
Me I am most active on Instagram: https://www.instagram.com/shinyshinx.science/
or on Twitter: https://twitter.com/shinyshinx_sc
Here's my Photodex, where I'm working on snapping them all: https://www.photodex.io/shinyshinx.sc
And lastly if you want to join the AR community on Discord (to view our gallery, discuss techniques, ask for feedback…) you can do so on this link: https://discordapp.com/invite/NnGS8rW See you there!