Last month we had our annual spooky Halloween AR Showcase, so this year we decided to ask to see your best images of Legendary, Mythical, or Ultra Beast Pokémon. It's been a while since we've done a Legendary theme, and we couldn't help but include Ultra Beasts and Mythicals too.
Unedited Images
The below AR images have not been edited in any way.
'Catch the leaves!' by nana15AR, Hiroshima City, Japan.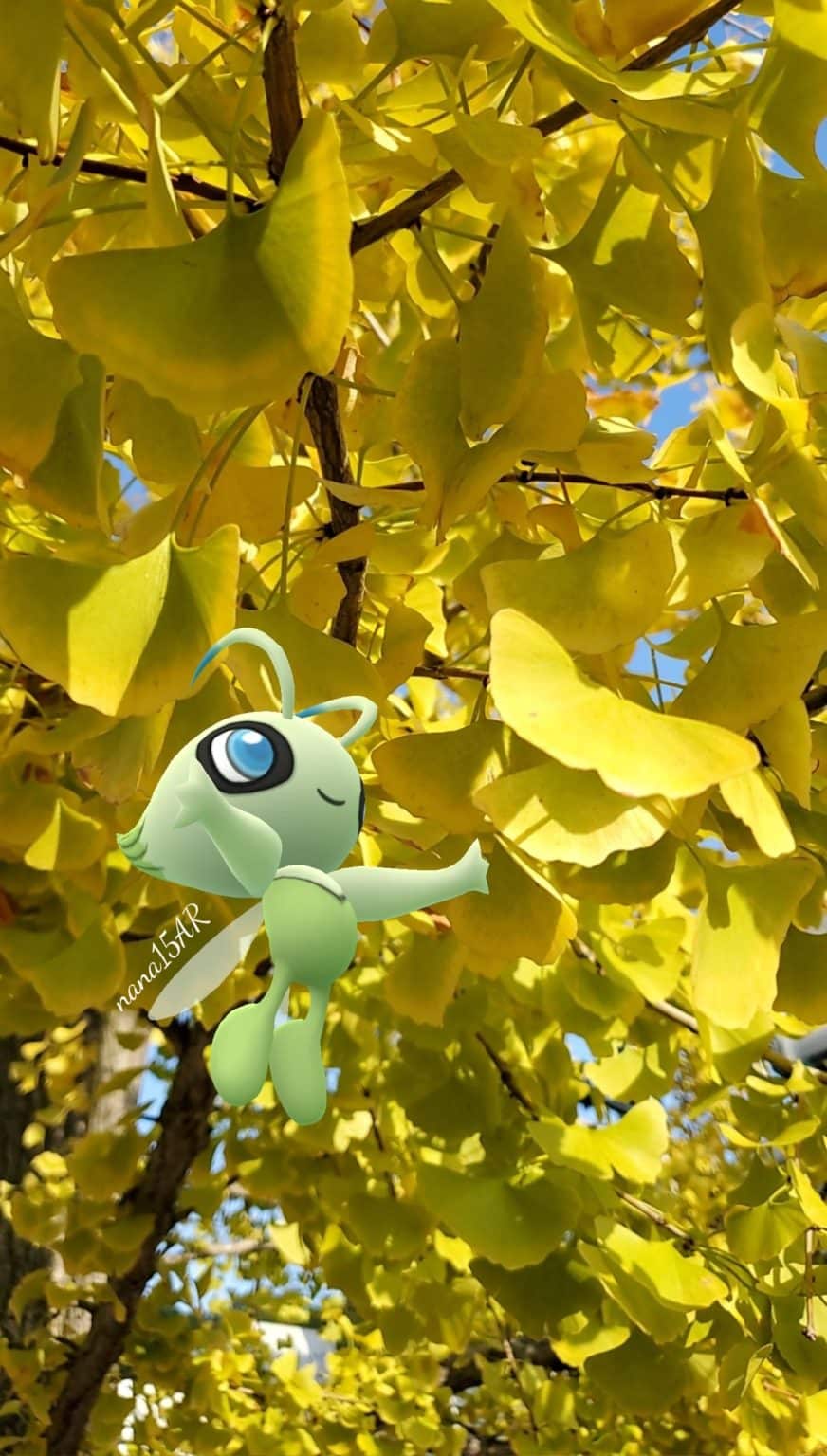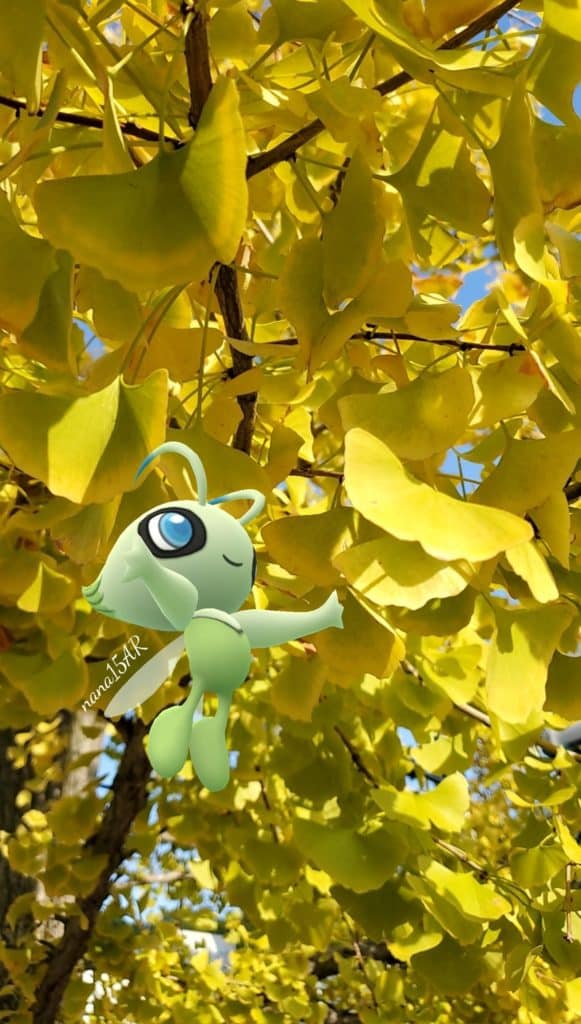 'Celebi waited with her hands outstretched to catch the falling ginkgo leaves.'
'Japanese maple' by ずんだオレ, Park.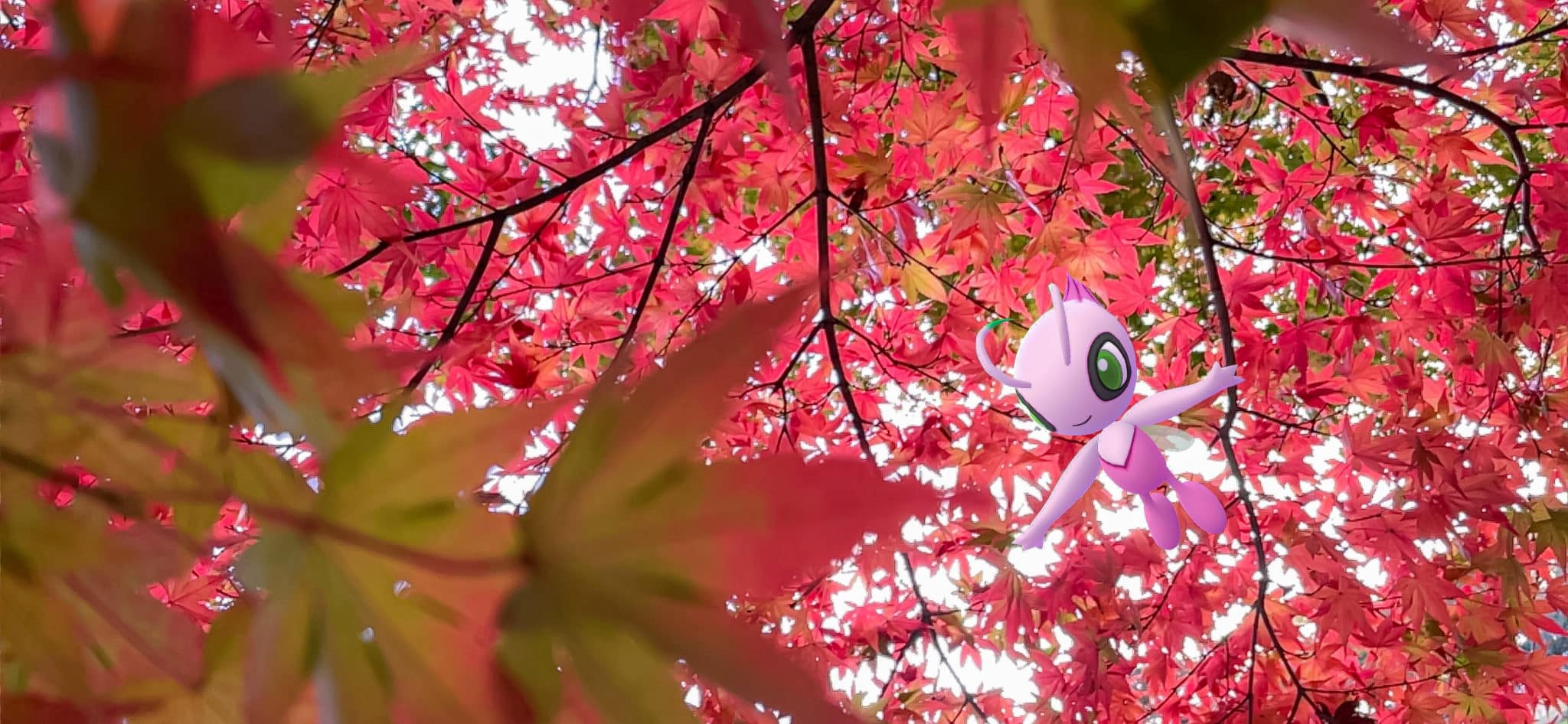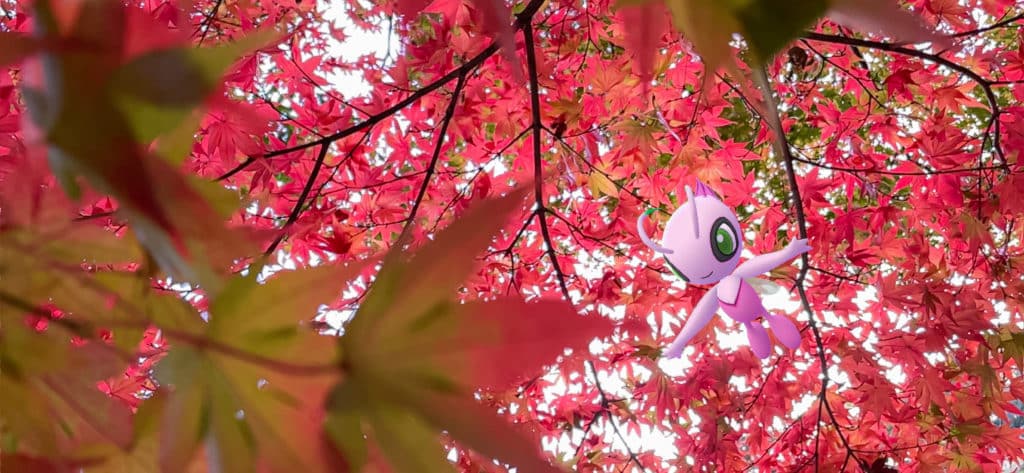 'flaming autumn color Celebi who enjoys'
'Love Saves the World!' by ACE📸, Lover's Cape.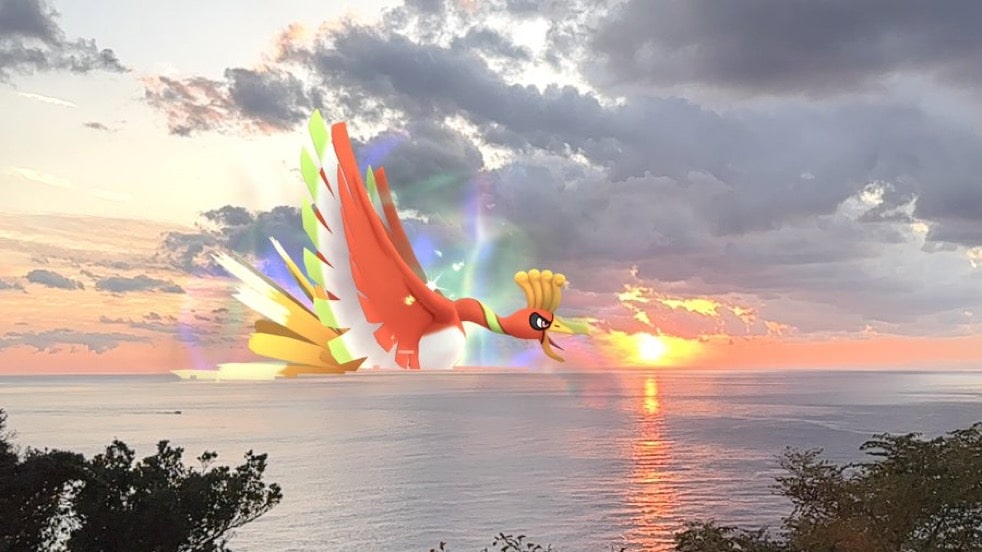 'All you need is love.'
'Secrets of the S.S. Anne' by mingosanch, Seattle, WA, USA.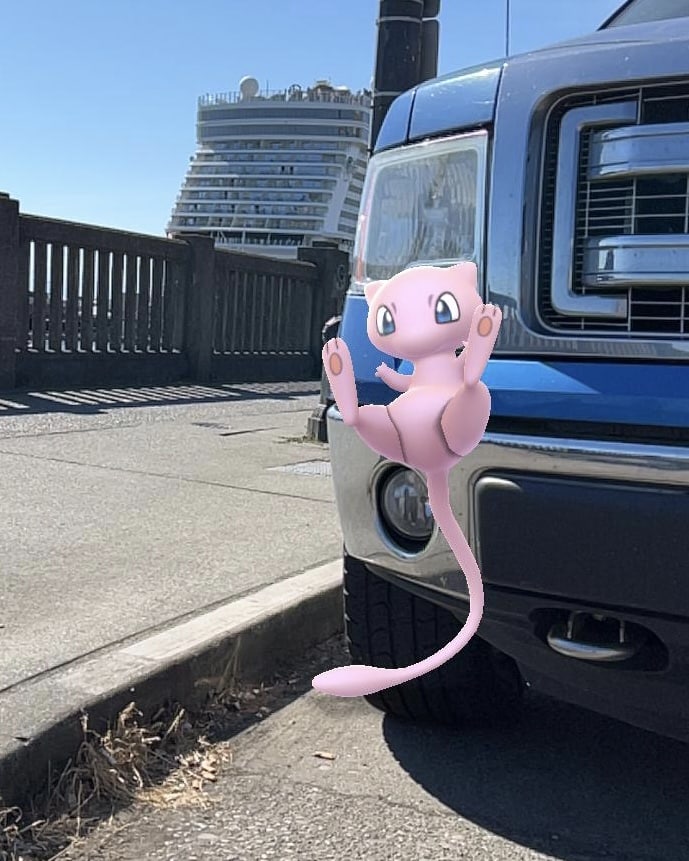 'Just as I was about to board the S.S. Anne, I noticed a pickup truck that seemed to be out of place. Once I got close, I heard a faint noise coming from underneath the truck. Sure enough, after my Pokémon pushed the vehicle, a strange Pokémon emerged!'
'りむ 𓆏 Limu' by りむ limudon_japan, A park in Tokyo.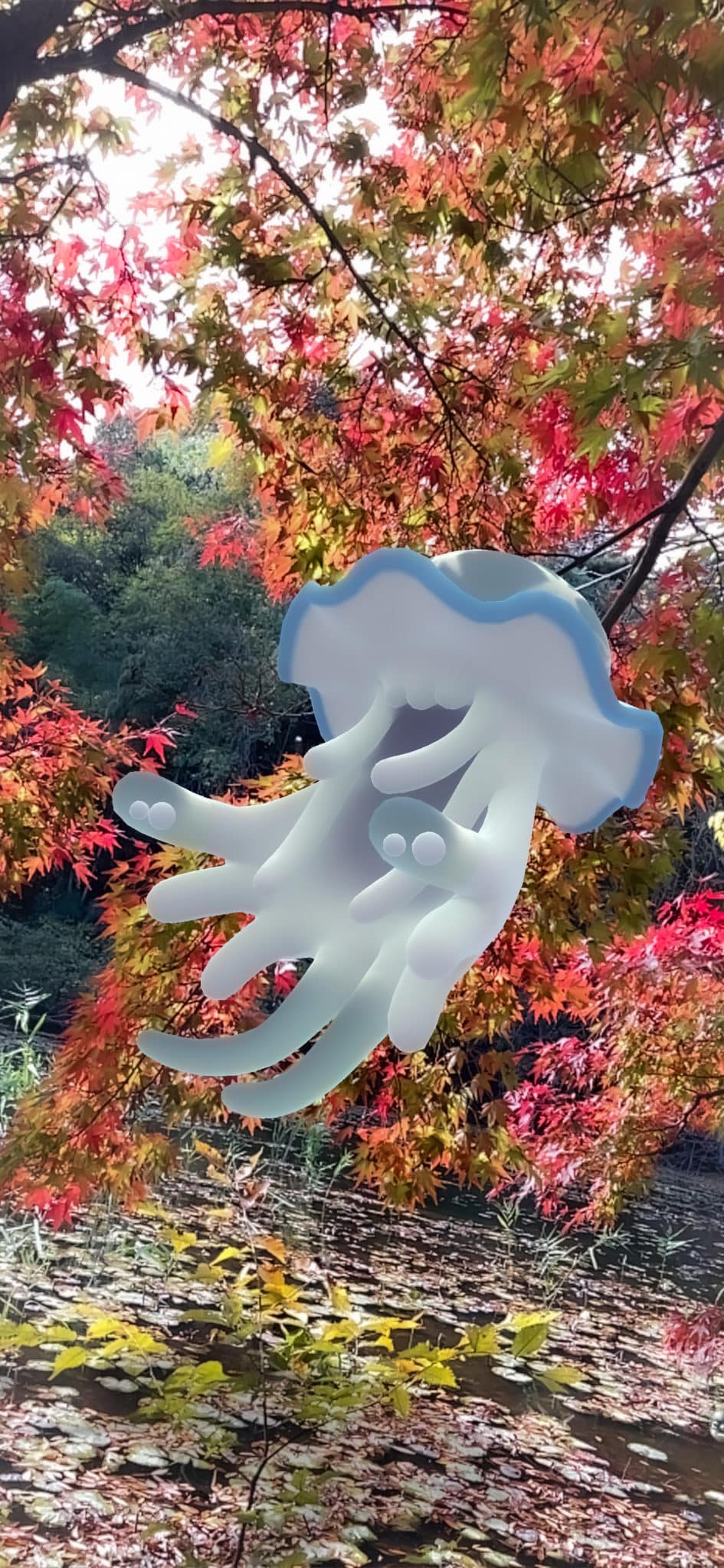 'Enjoying autumn in Japan. I'm coming to see the autumn leaves that are dyed red.'
'An ominous feeling…..' by Darktrainerjoe, Michigan, USA.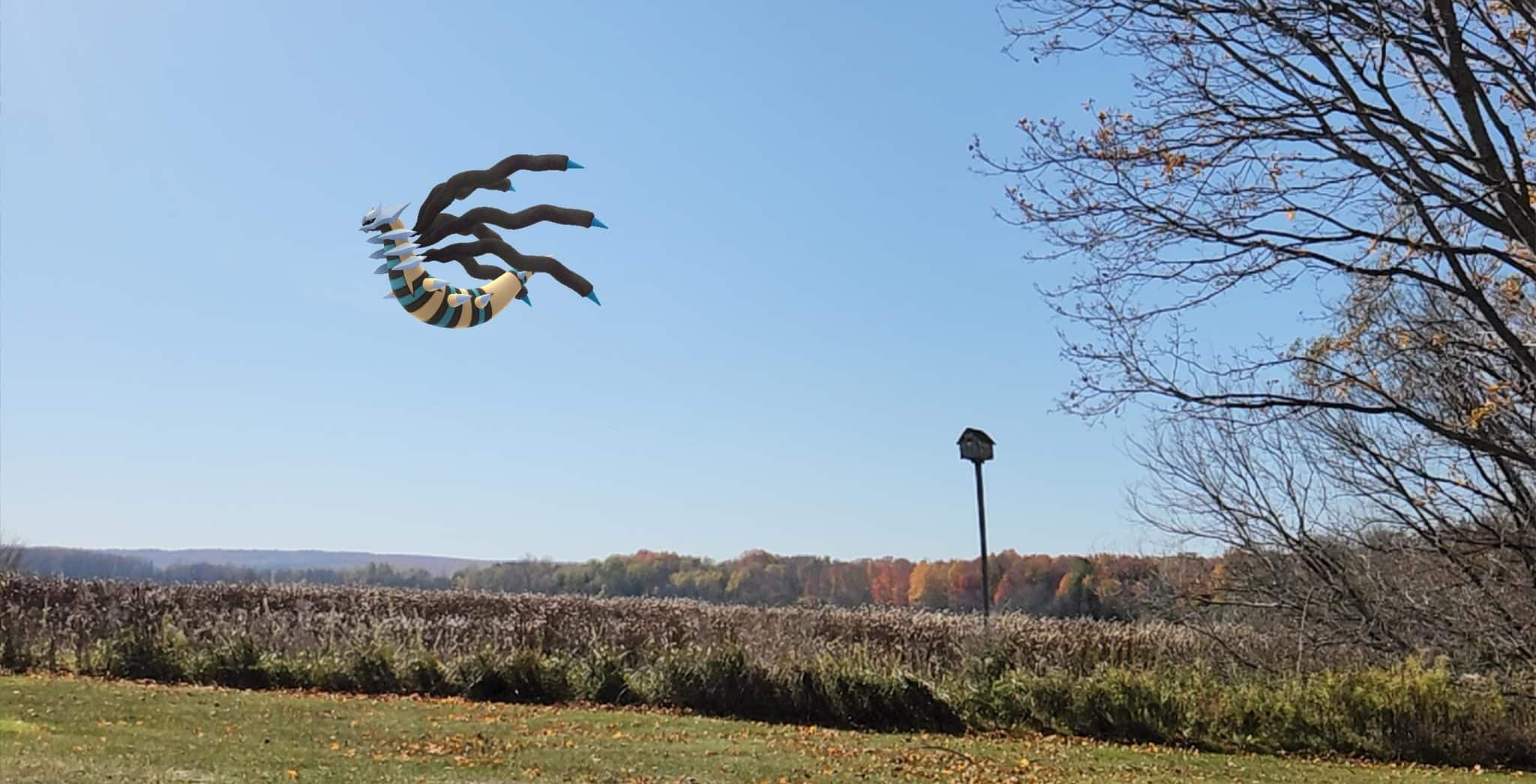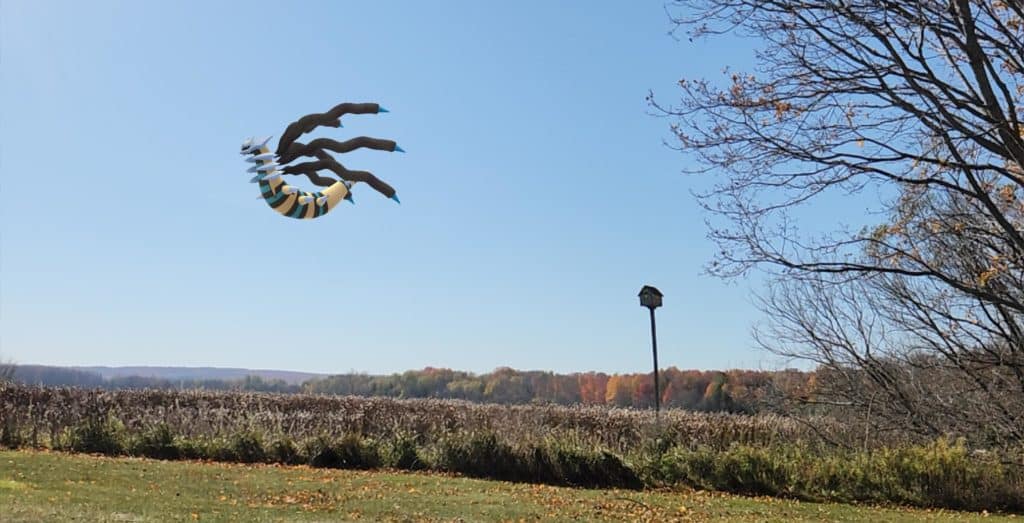 'I was messing around with AR mode and my camera ended up glitching out thus giving this shiny giratina an ominous pose which made it look like it was looking over the whole town.'
'Wish Upon a Christmas Star' by 1ejlmd89, Manila, Philippines.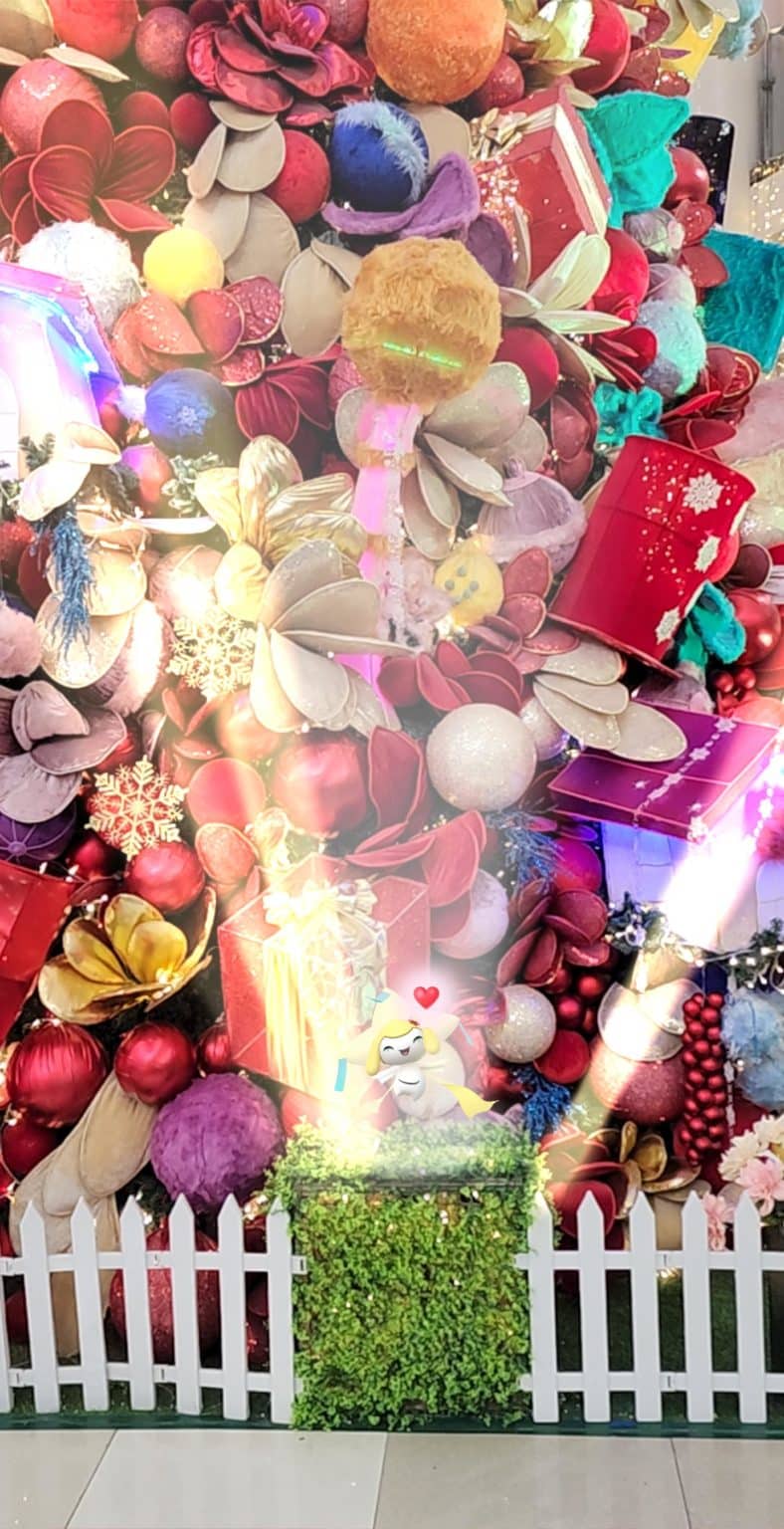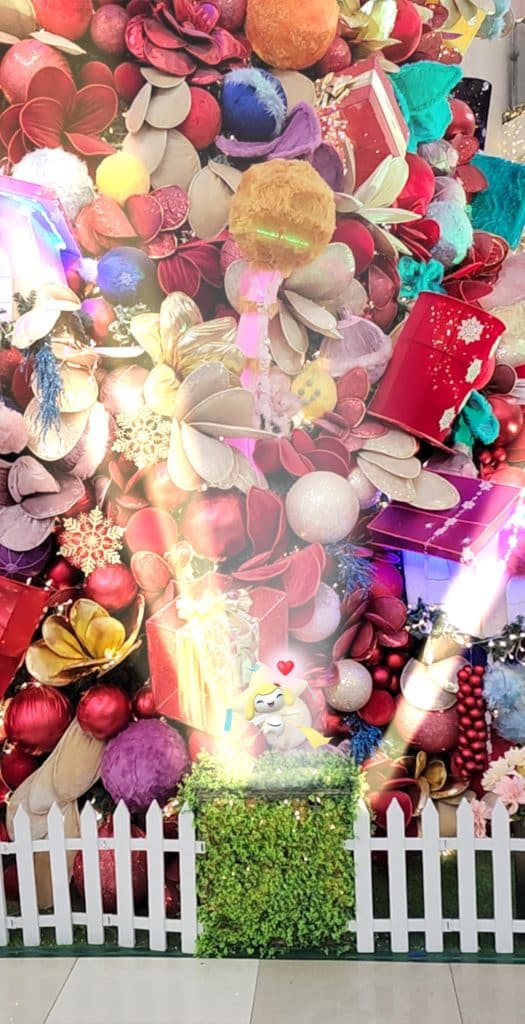 'Jirachi finally awakes to grant wishes this Christmas season. '
'Shadow Eye of the Storm' by Laprasrules12, Daytona Beach, Florida, USA.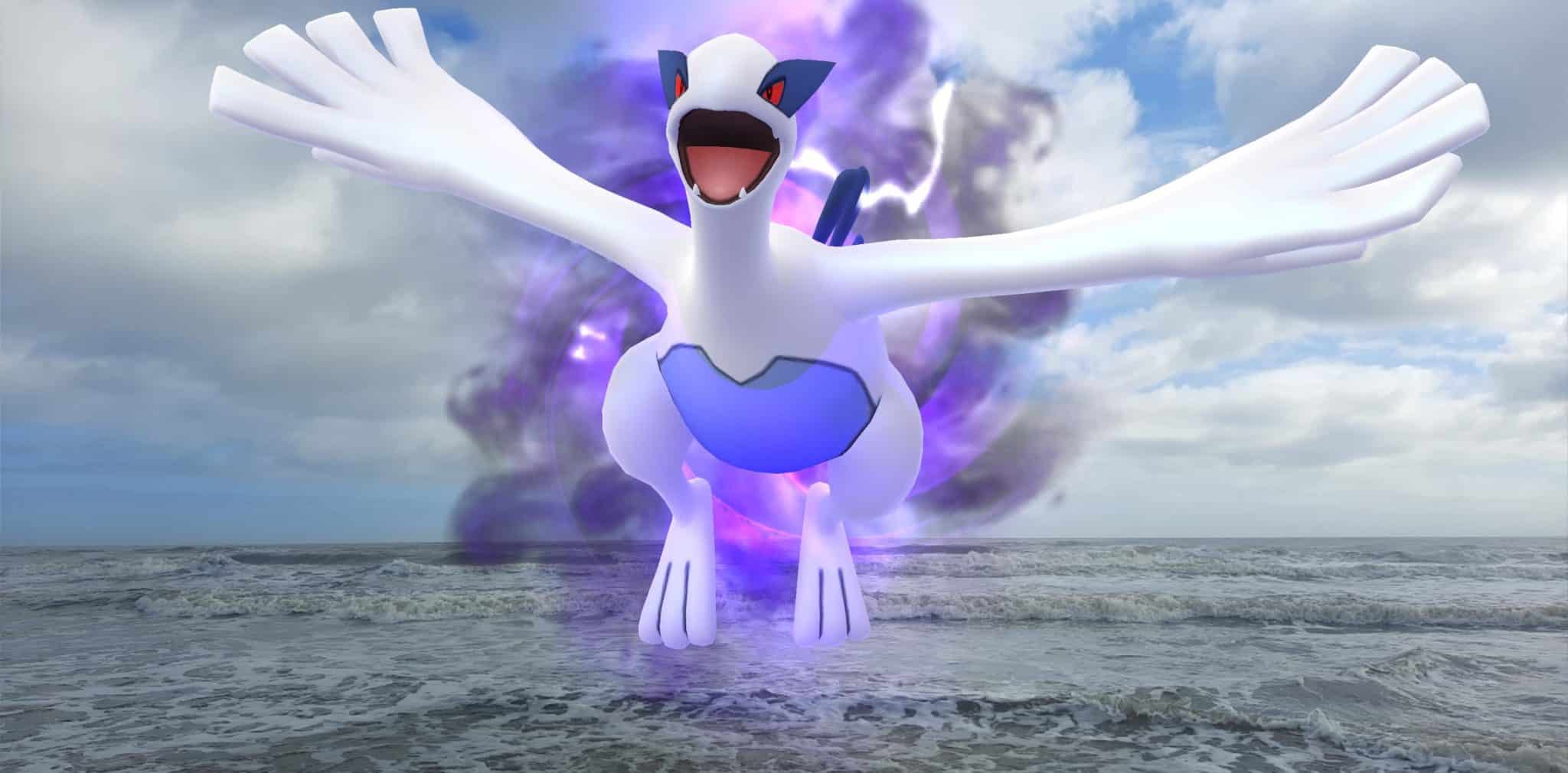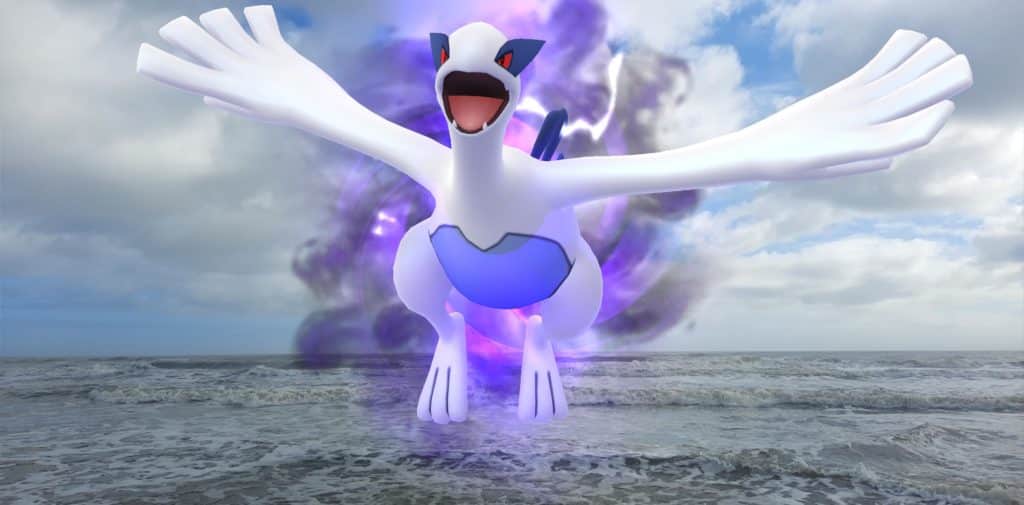 'Team Rocket strikes again, and this time they did their dirty deeds at the east coast of Florida, destroying it. I was able to capture the beast that caused the destruction, and hopefully I can purify its heart.'
'THIS IS JAPAN🇯🇵' by ACE📸, Hattasan Sonei-ji Temple.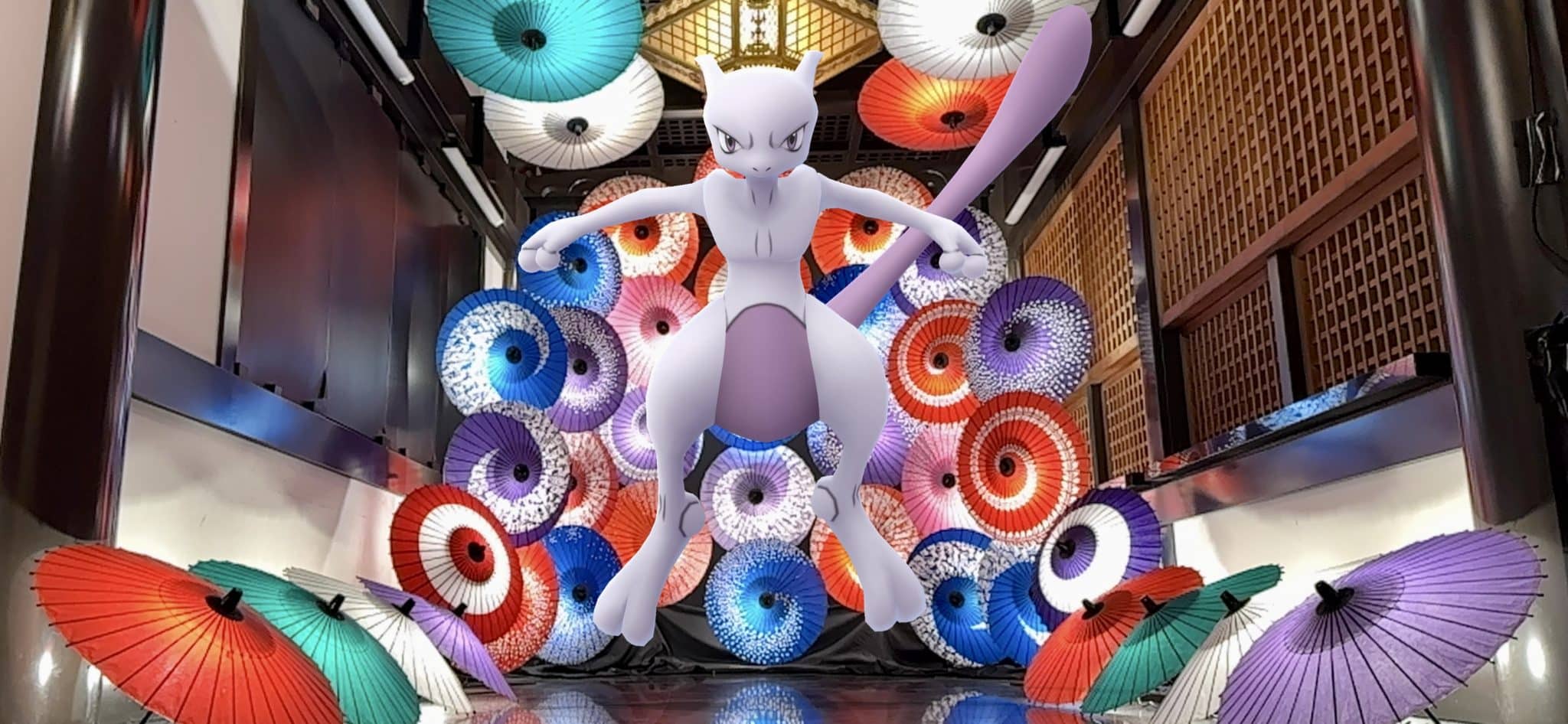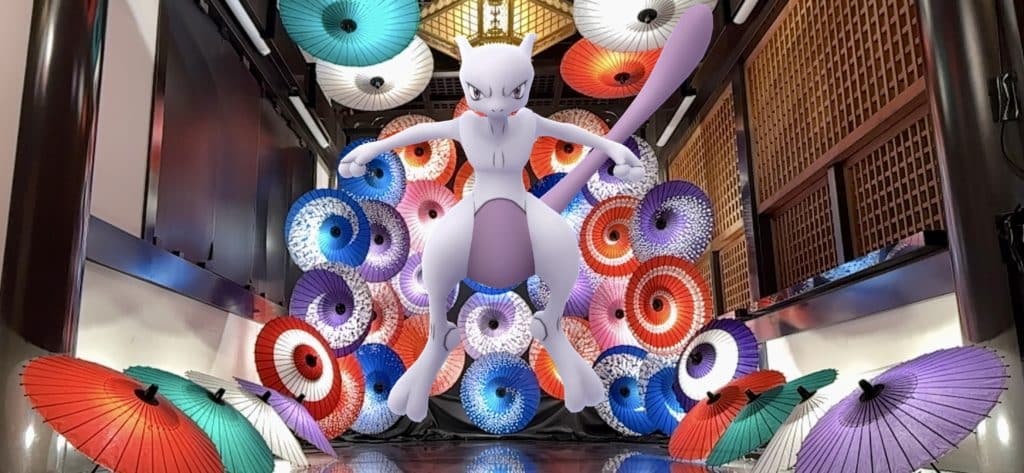 'A scene engraved in the hearts of Japanese.
A night we cherish deep inside of us.'
'Take a break' by nana15AR, Hiroshima City, Japan.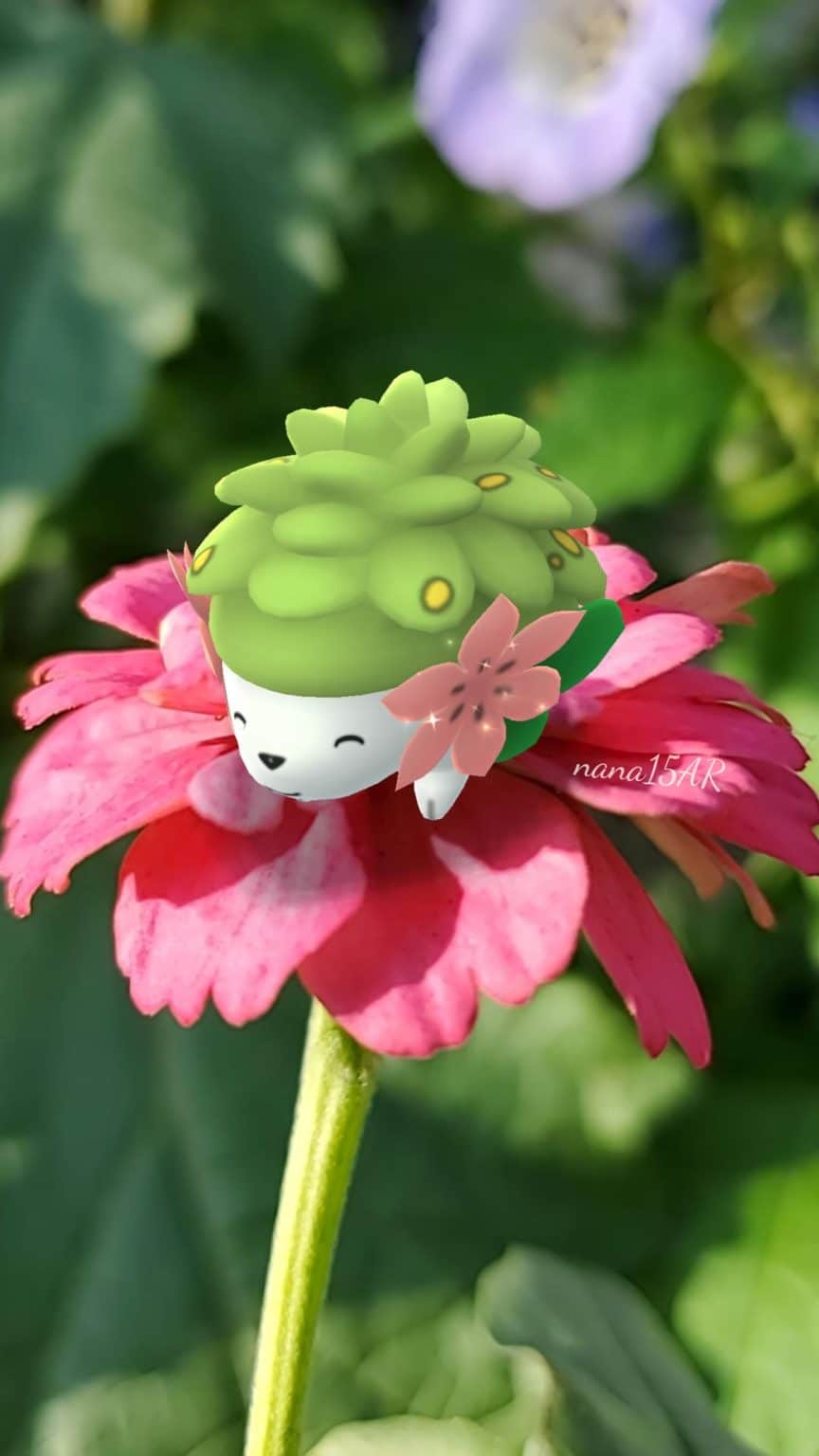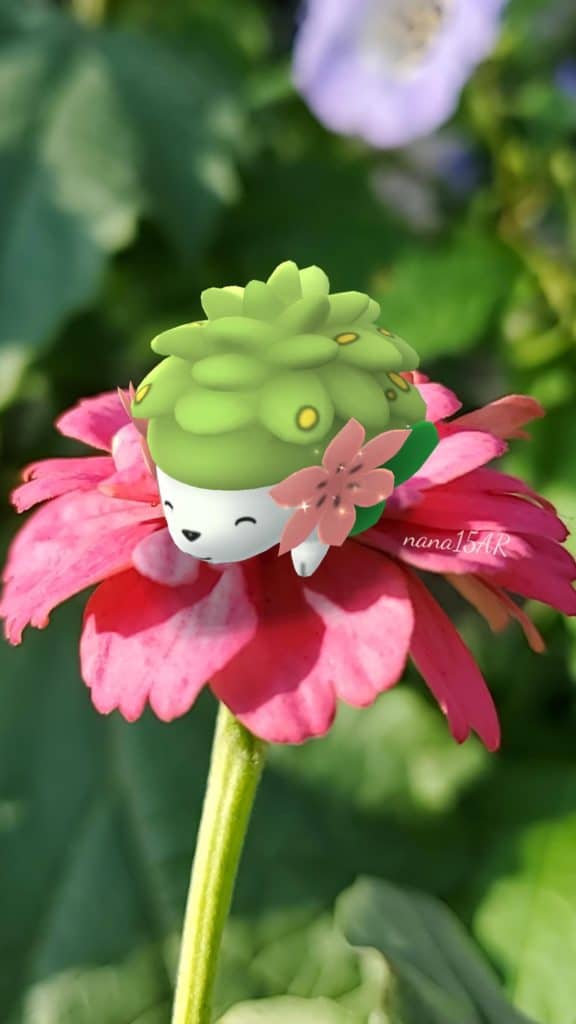 'When I put Shaymin on the quietly blooming flower, it seemed to be basking in the sun and feeling good.'
'Hoopa Unbound' by ShantanuR3597, Noida, India.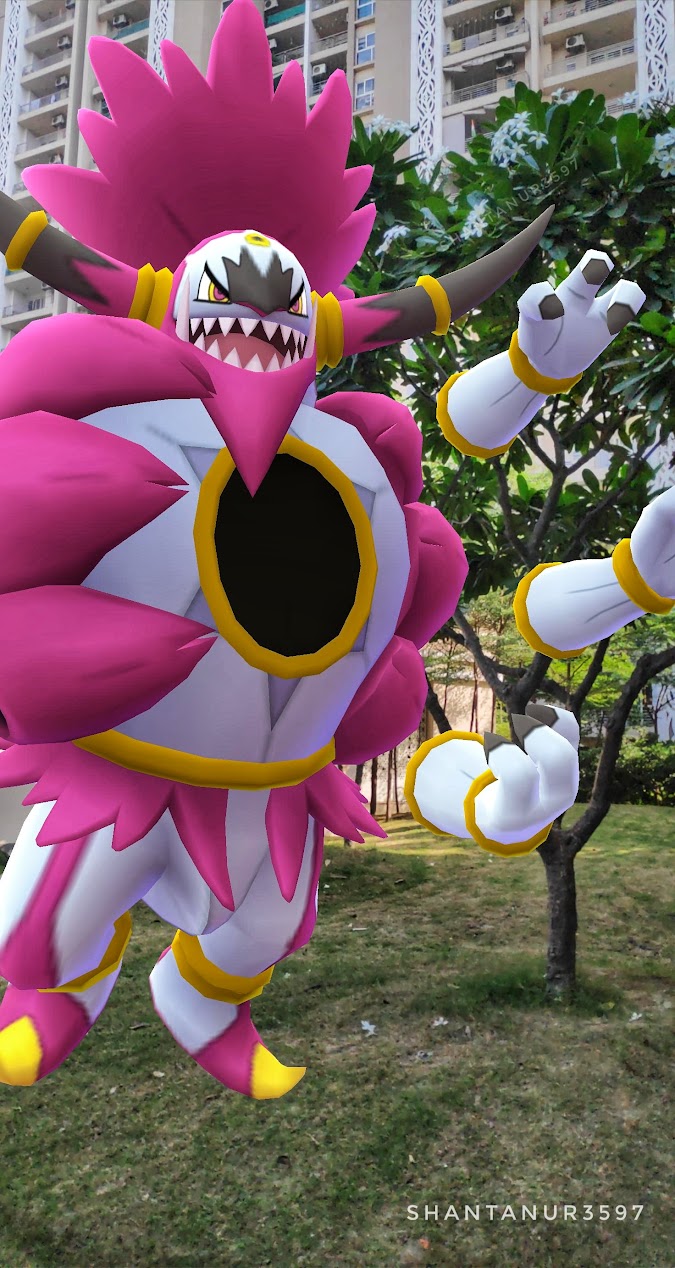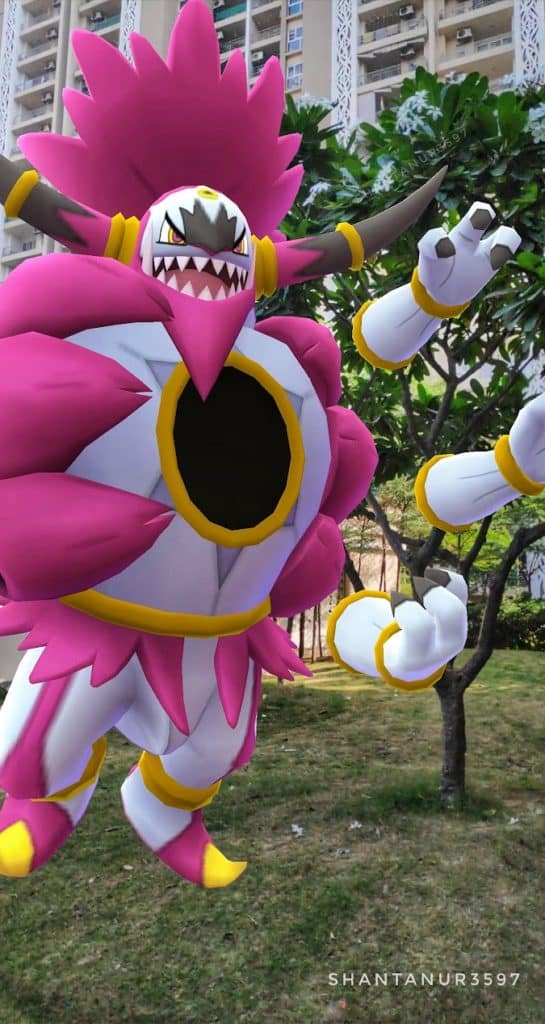 'Hoopa Unbound is one of the most majestic looking Pokémon for me! After the raid, I had to click an AR pic for sure :D'
'Clash of Titans' by jp.pokemon.photos, Saint John's, U.S. Virgin Islands.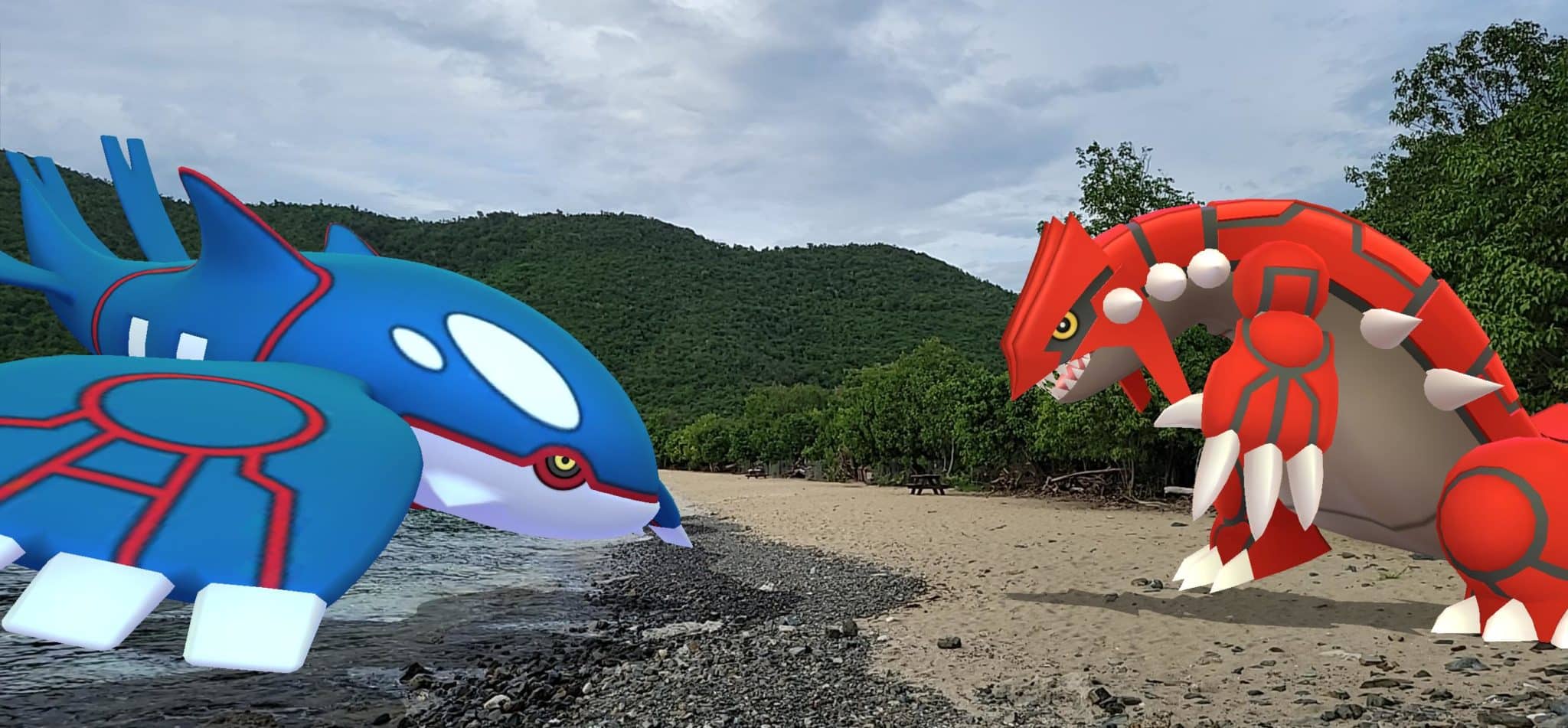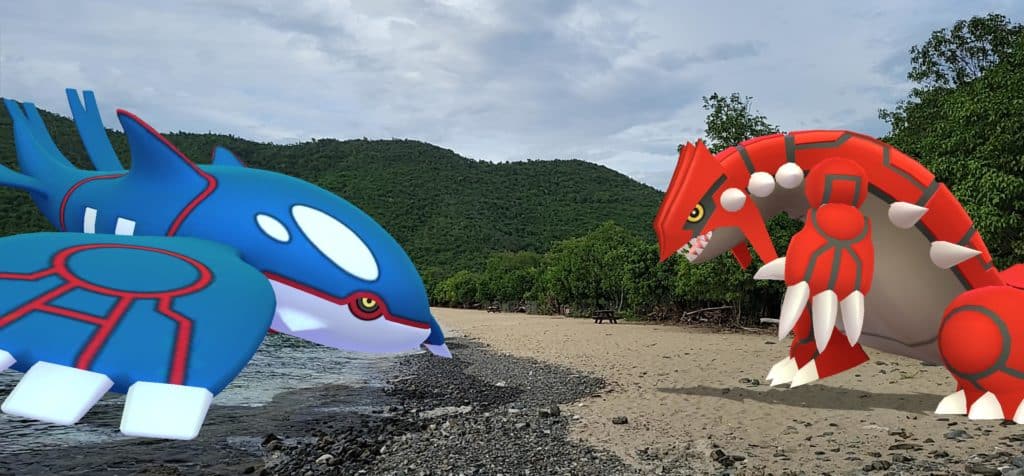 'I have been wanting to do this photo for awhile and wanted to wait till I go to the beach to take this snapshot. I used group ar mode with my dad's account to help achieve this photo. Me and my family have been playing for awhile and gen 3 has a special place in my heart so I wanted to capture the fight between these two amazing legendaries that takes place in the games.'
'Shiraito Falls💦' by ACE📸, Fujinomiya City.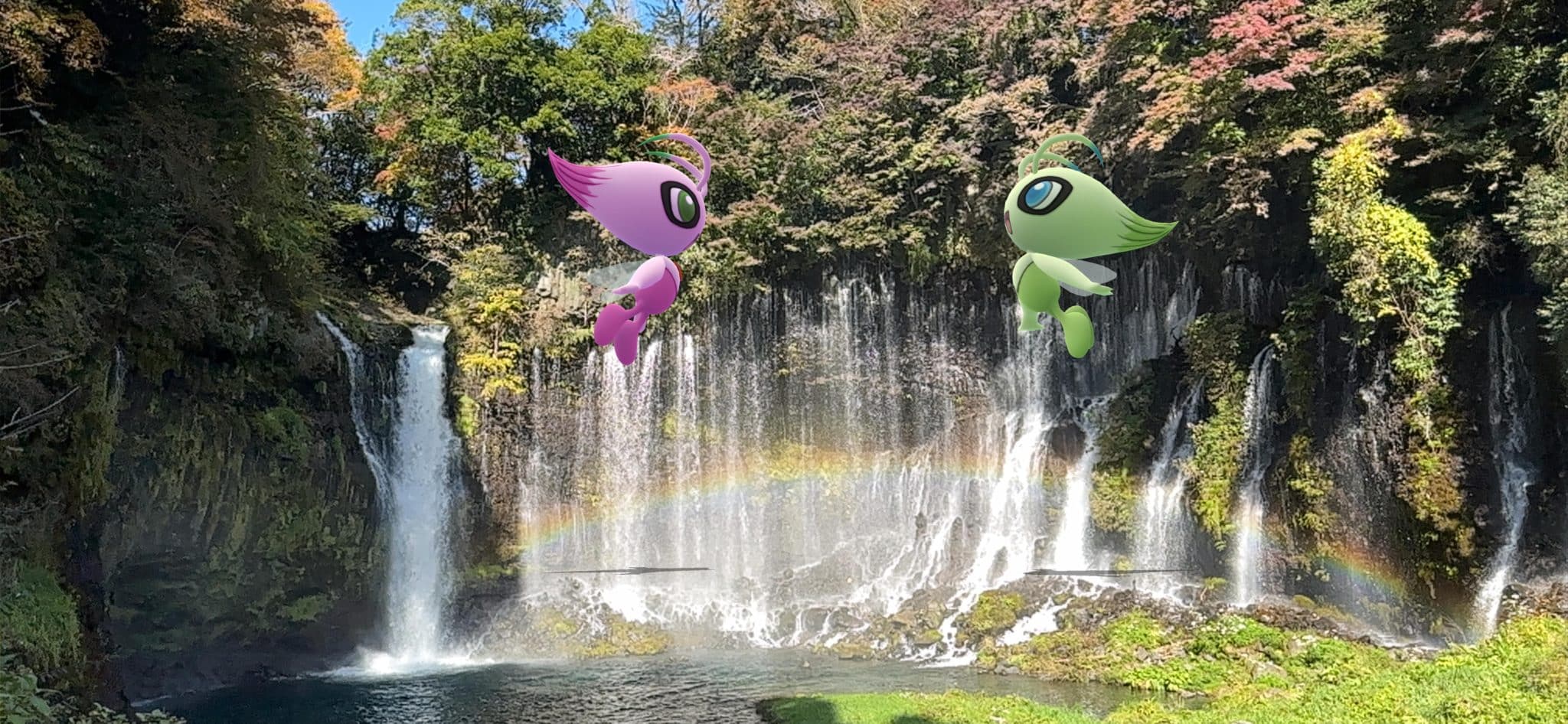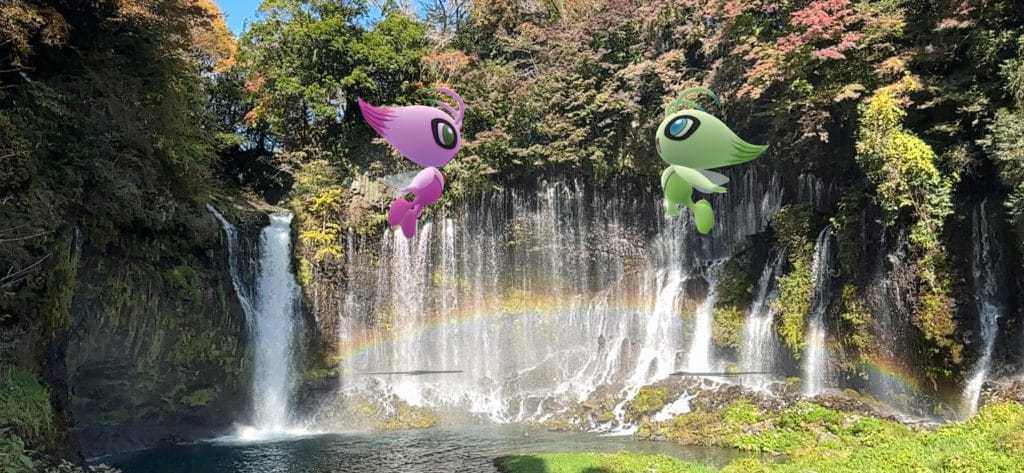 'White silk threads of snowmelt create an entrancing cascade'
'Nebulous Reverie' by mingosanch, Cambridge, MA, USA.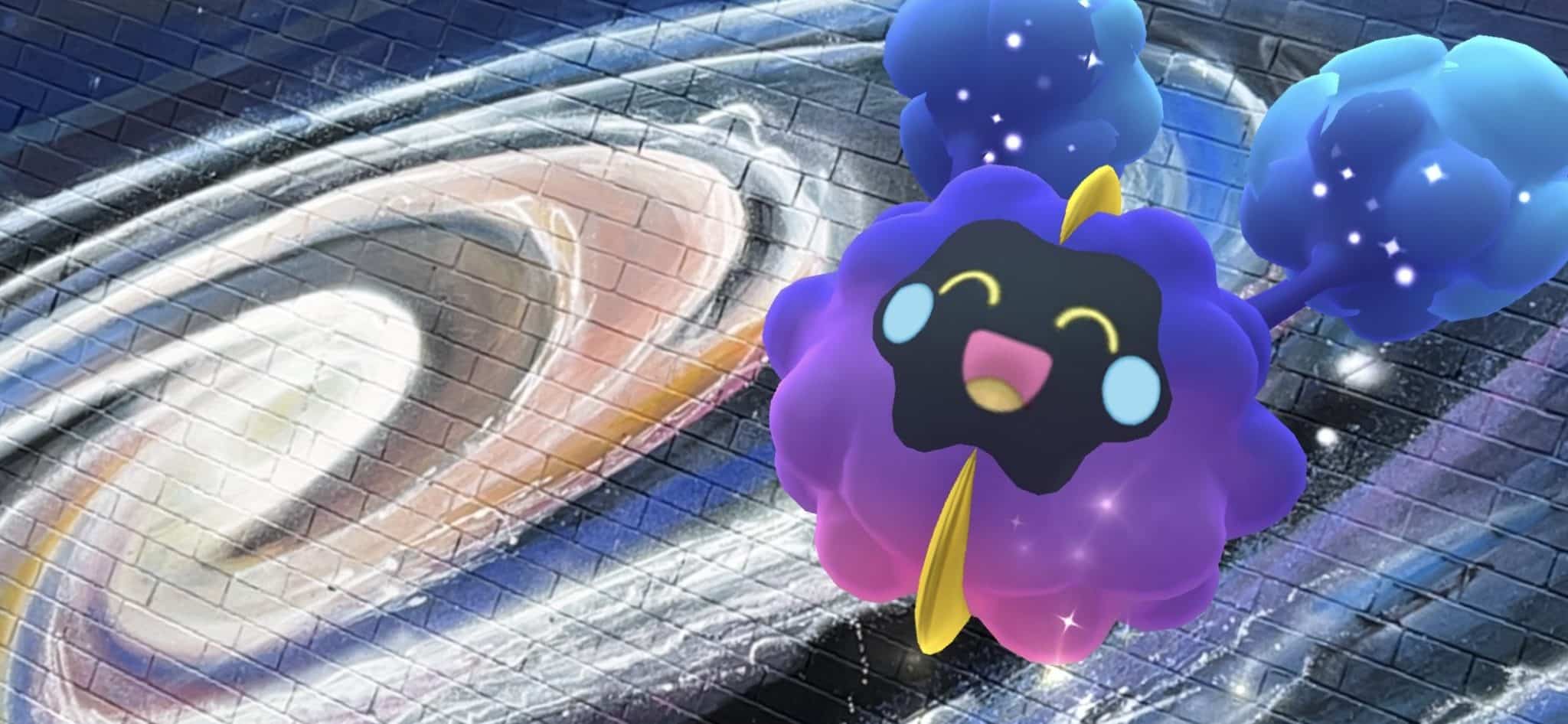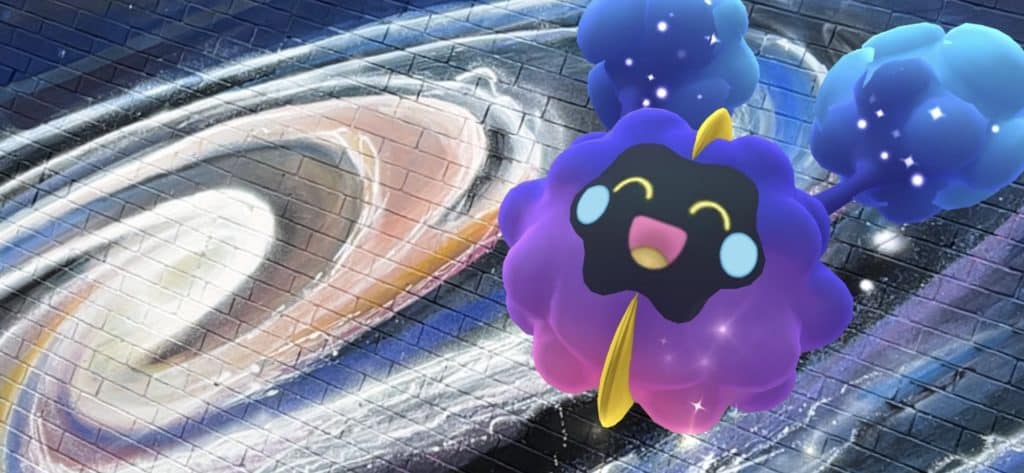 'Known as a child of the stars in ancient times, Cosmog isn't of this world. Filled with untapped potential, it can often be found gazing upwards towards the Sun and Moon.'
'hum a tune' by ずんだオレ, Park.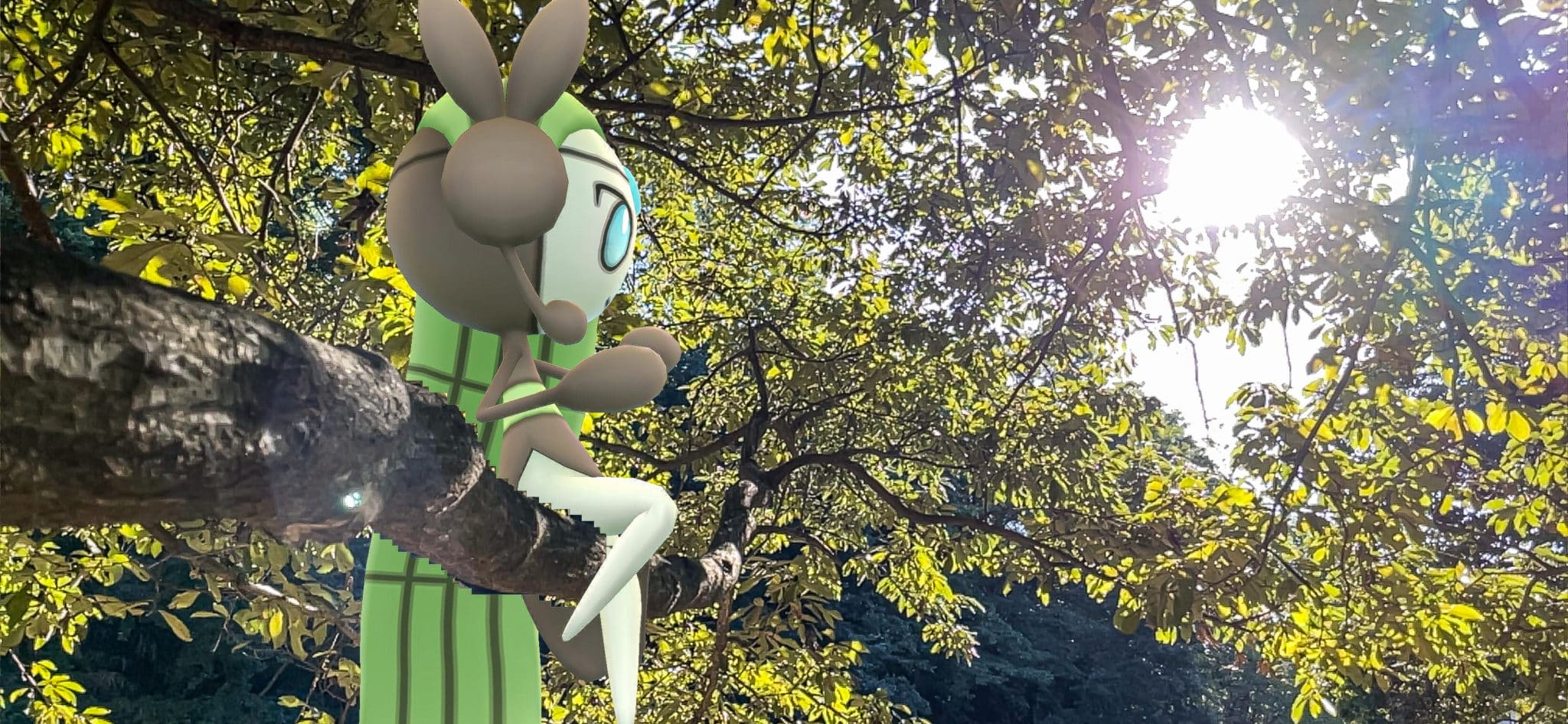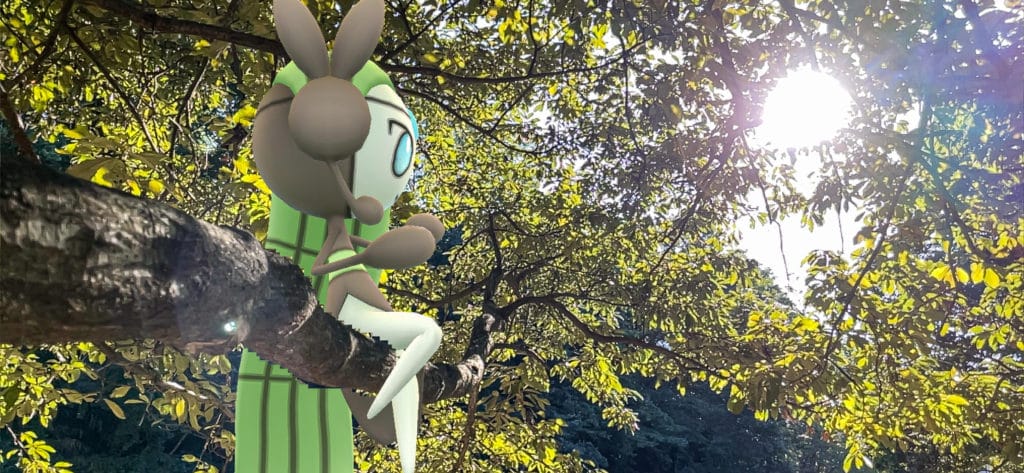 'Singing in the warm sunshine'
By shinyshinx.science, Territory of Treaty No.8, Alberta, Canada.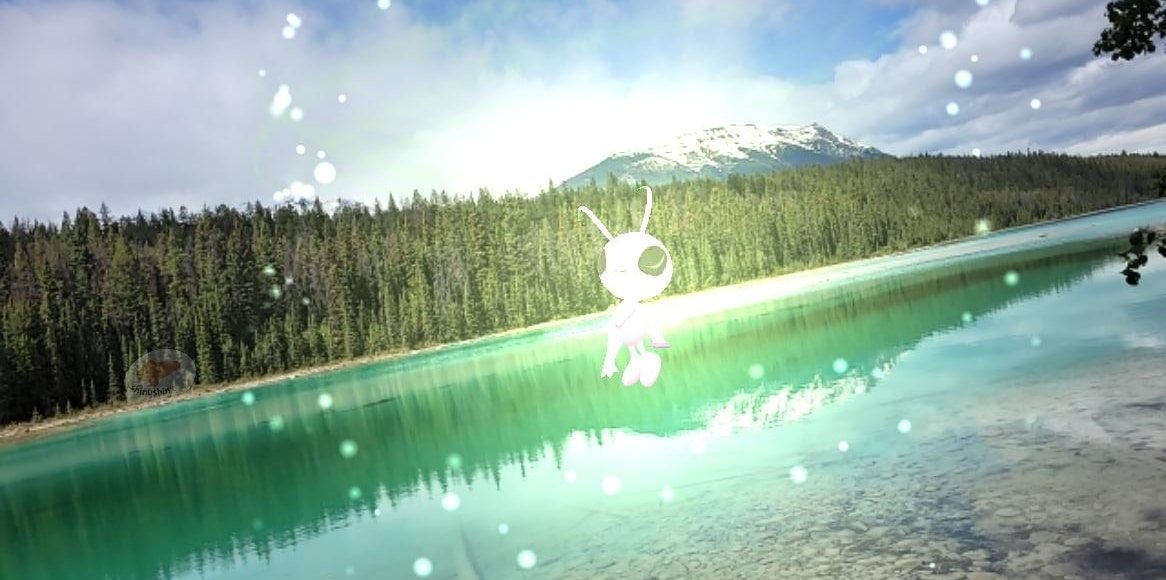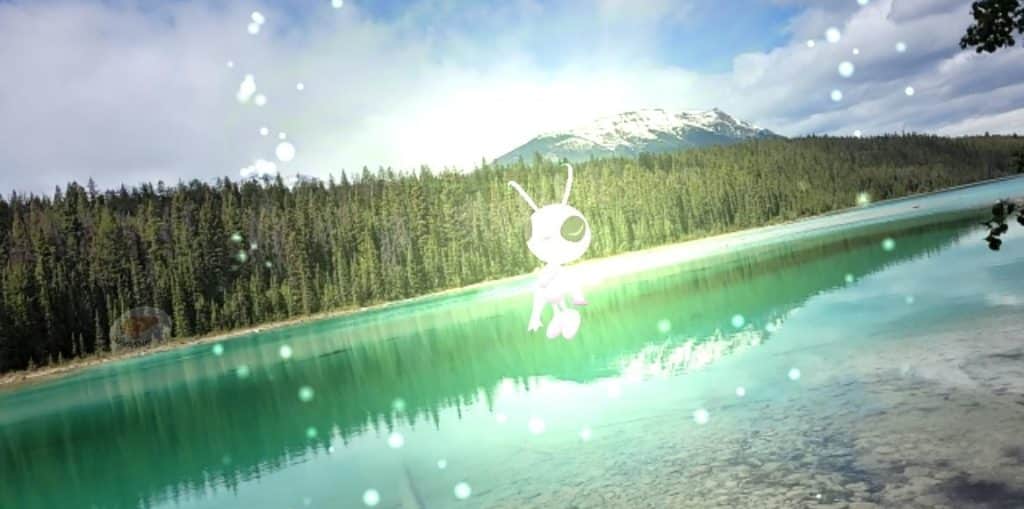 'Do you stand on Native Land? Treaty No. 8 was signed on June 21, 1899. It is a framework that promotes the co-existence between peoples and the sharing of resources, both renewable and non-renewable. It encompasses approximately 840,000 kms and is home to 39 First Nations communities. Source: https:\\nativeland-ca'
'V sign of peace' by nana15AR, Hiroshima City, Japan.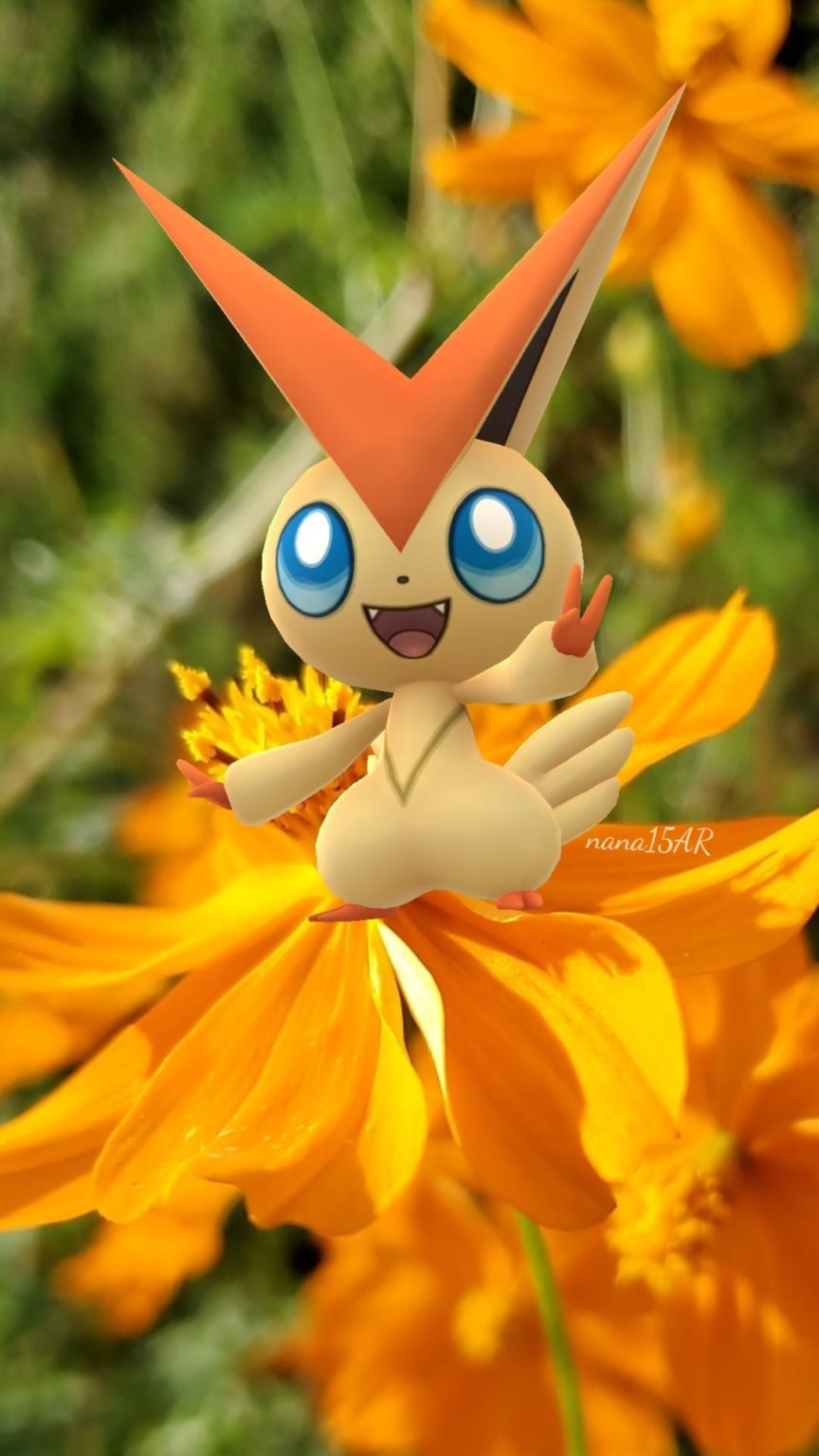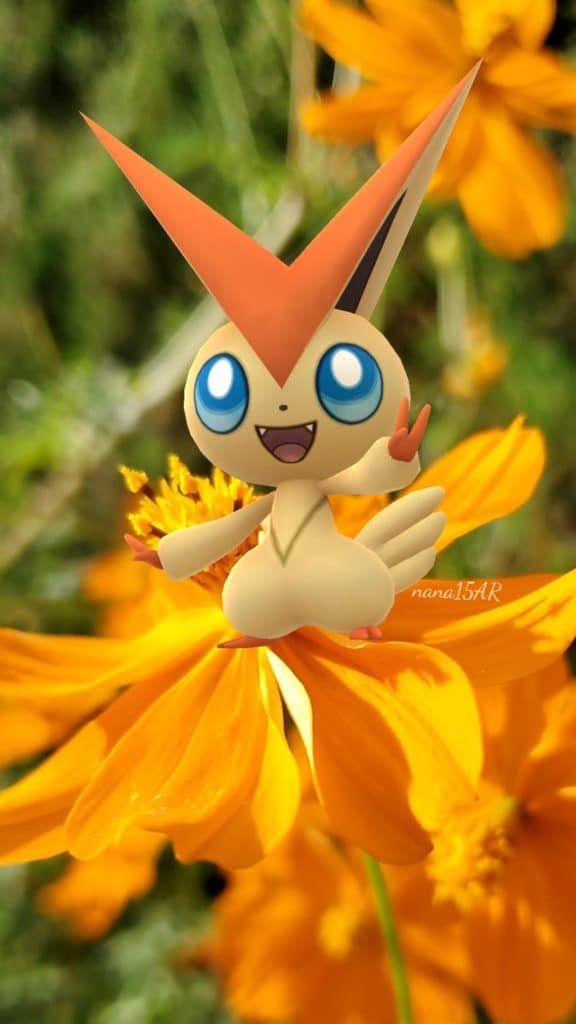 'The V sign, which means victory, is also a "peace" sign that prays for peace.
Victini seemed to say that it is victory to connect peace with a smile.'
By Dialgaan, Signal Hill, St. John's, Newfoundland, Canada.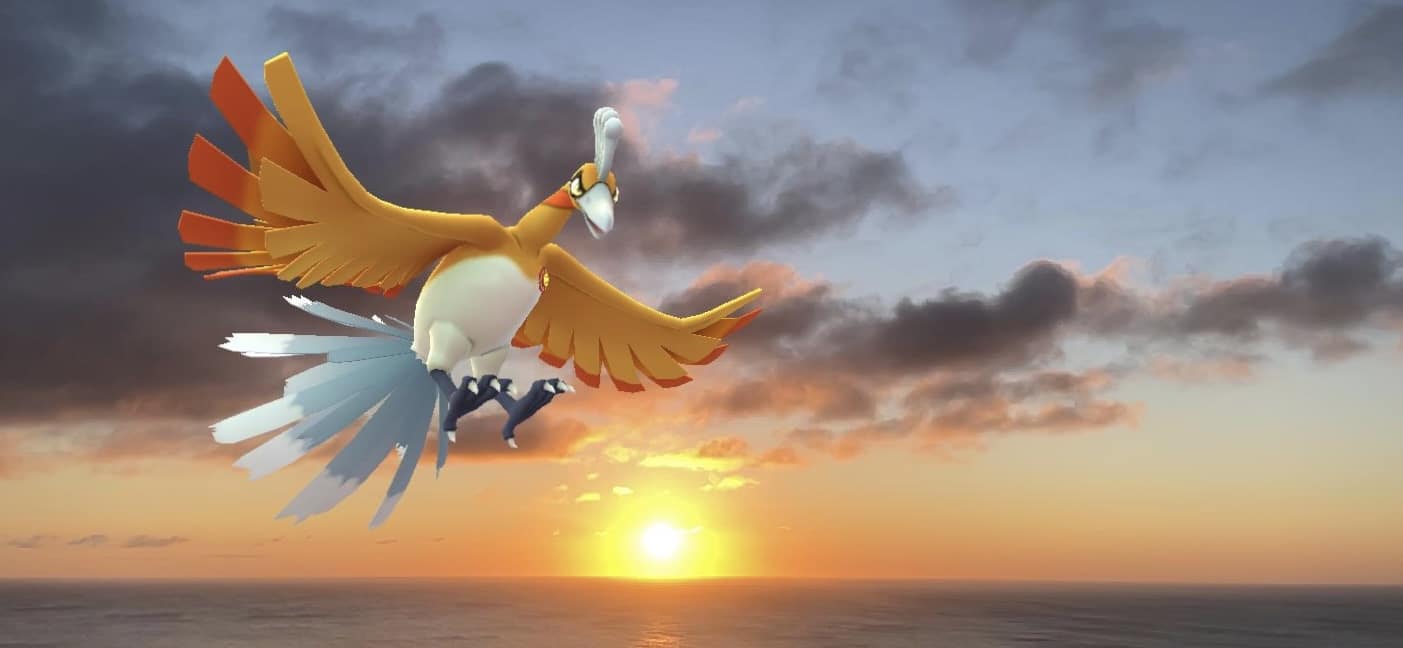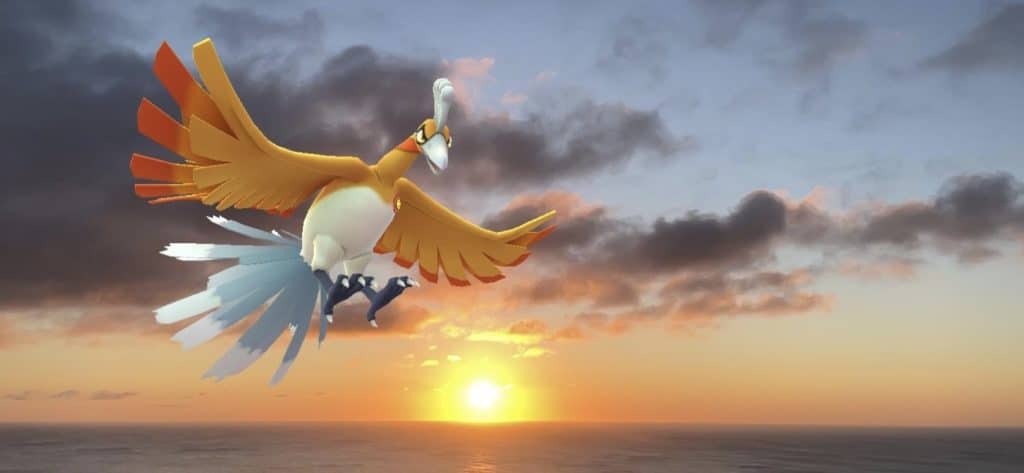 'Rising above the earliest sunrise in North America, Ho-Oh shimmers in the morning glow. '
'Legends of Frost, Thunder, and Flame' by mingosanch, Boston, MA, USA; Cambridge, MA, USA; and Makapu'u Point, HI, USA.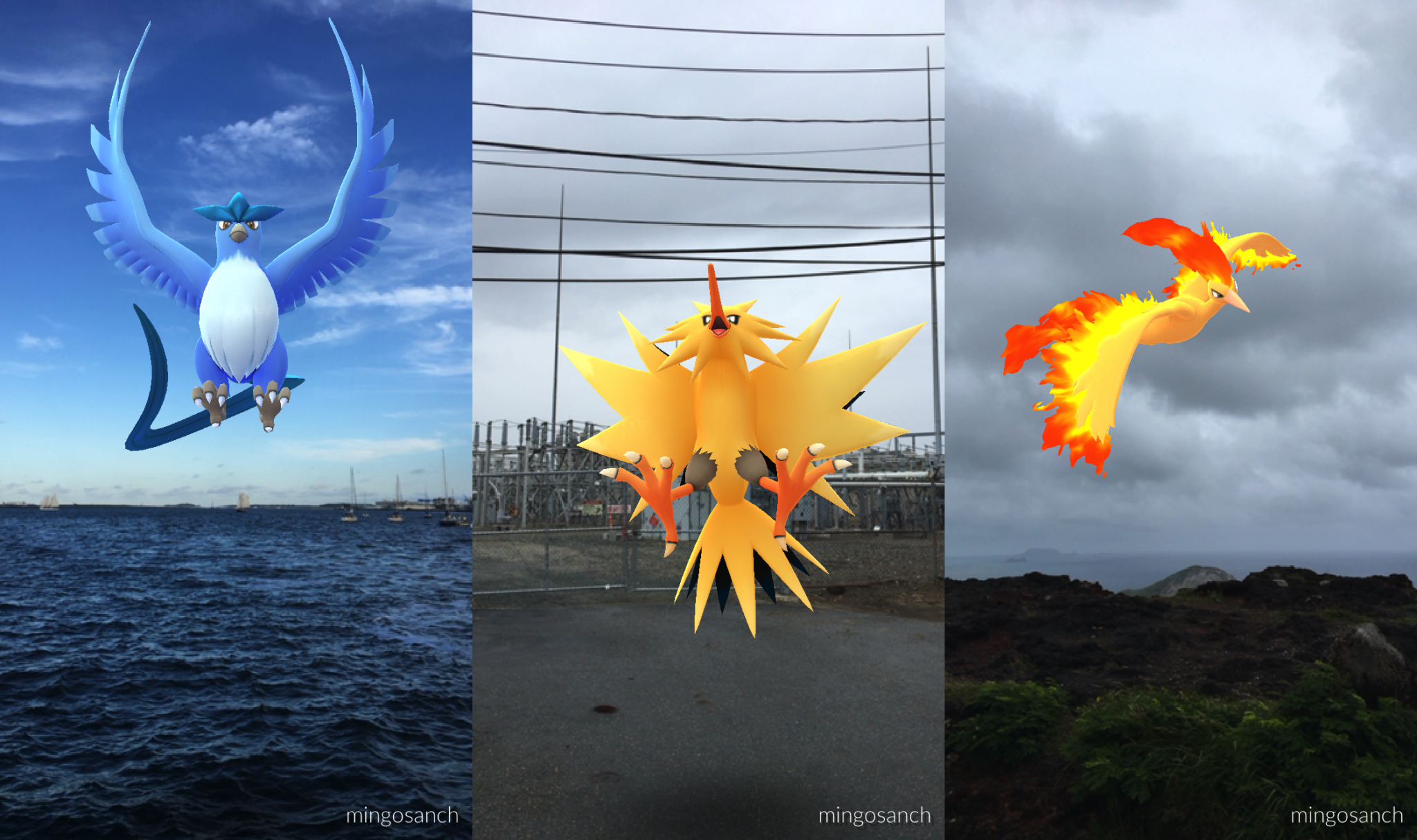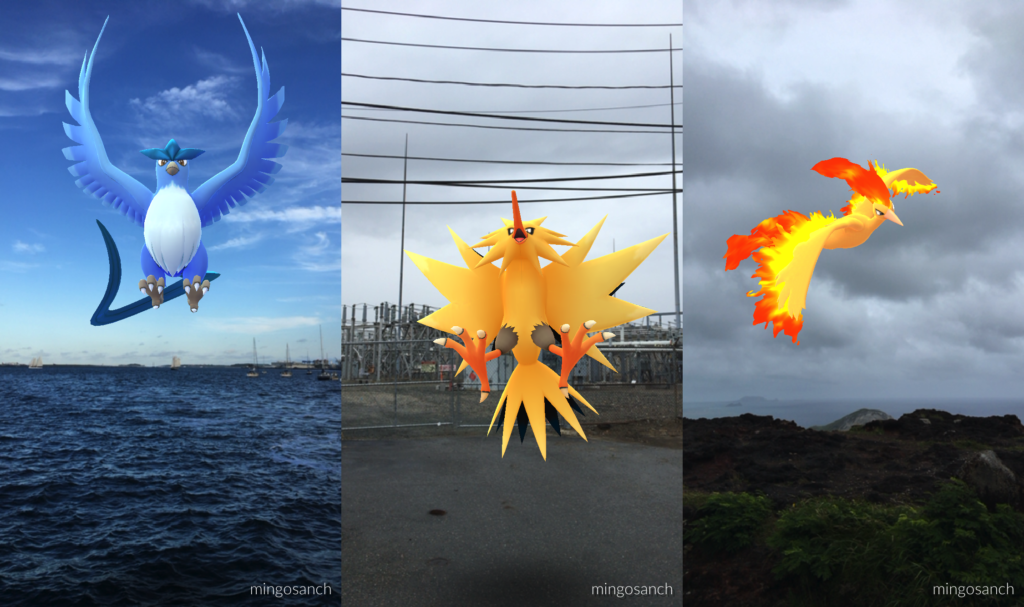 'Back in the early days of Pokémon GO, it wasn't possible to take AR photos outside of wild Pokémon encounters. Even when faced with this limitation, I was captivated by the possibility of blending the wonders of the world of Pokémon with the beauty of our own world. Although I enjoyed taking occasional serendipitous photos of Pokémon that spawned on my daily walks, it wasn't until the introduction of Research Breakthroughs to the game that I was able to take pictures I was truly proud of.
Wanting to recreate iconic moments from the main-series games, I patiently waited until I was in the perfect spot on a mountaintop in Hawaii—one that looked just like how I imagined Mount Ember from Pokémon FireRed and LeafGreen would look in the real world—to claim my Research Breakthrough and trigger an encounter with Moltres. After taking several less-than-stellar photos of the Legendary Bird attacking, I was finally able to snap the perfect shot. Once I returned home, I carefully planned and traveled across the city to take pictures of Zapdos by a local power plant and Articuno over the water, recreating childhood memories of Kanto's Power Plant and Route 20 in the process.
AR photography has come a long way since then. We can now take photos of any Pokémon we want, wherever we want, whenever we want. The photo resolution is dramatically better than it was when the feature first launched. We can even take group photos with our friends. Still, there's still something magical about those early, blurry photos of wild Pokémon with our usernames overlaid on them. I'm so incredibly proud of this set of photos, and am thrilled to finally be sharing them with the Pokémon GO community!'
'『sunset』' by りむ 𓆏Limu, Nearby Bridge.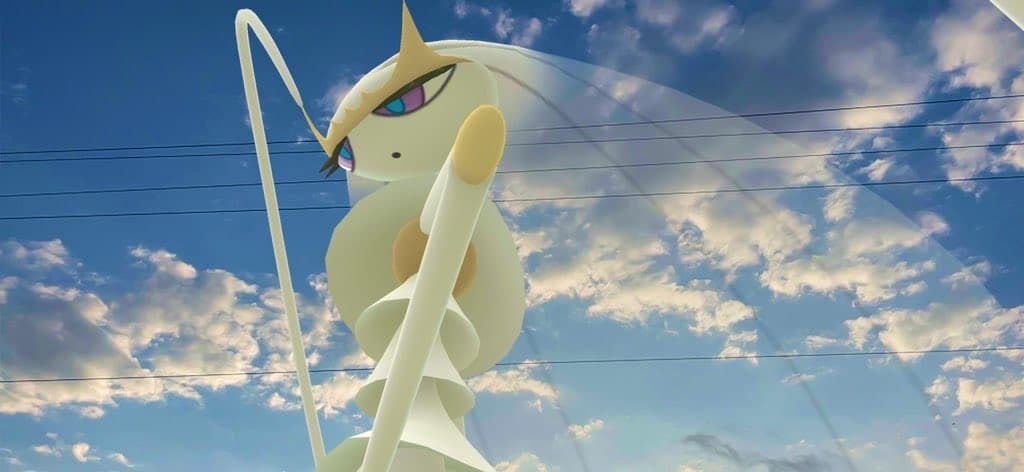 'Enjoy the beauty of transparent feathers.'
'Slope of colored leaves' by nana15AR, Hiroshima City, Japan.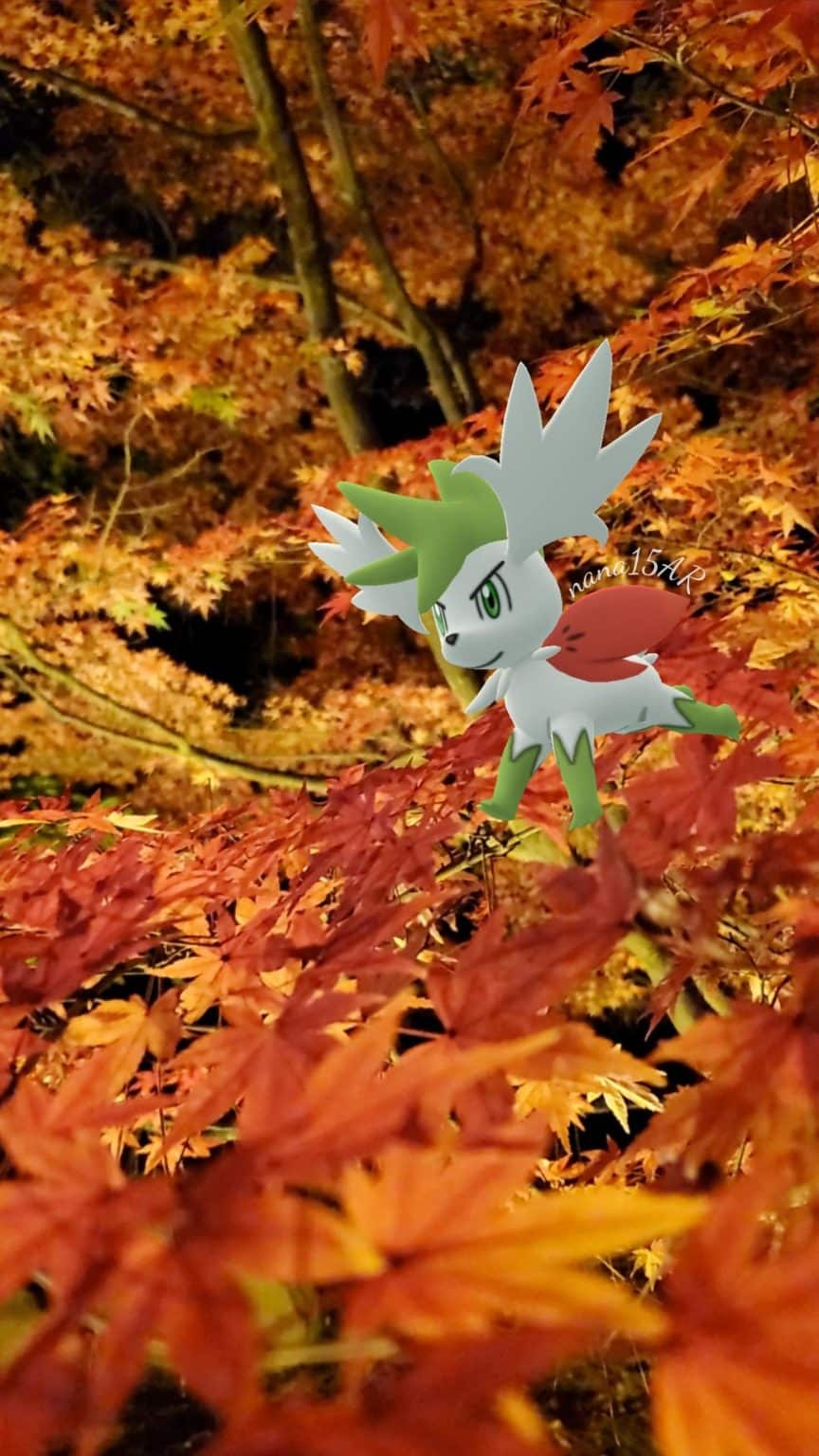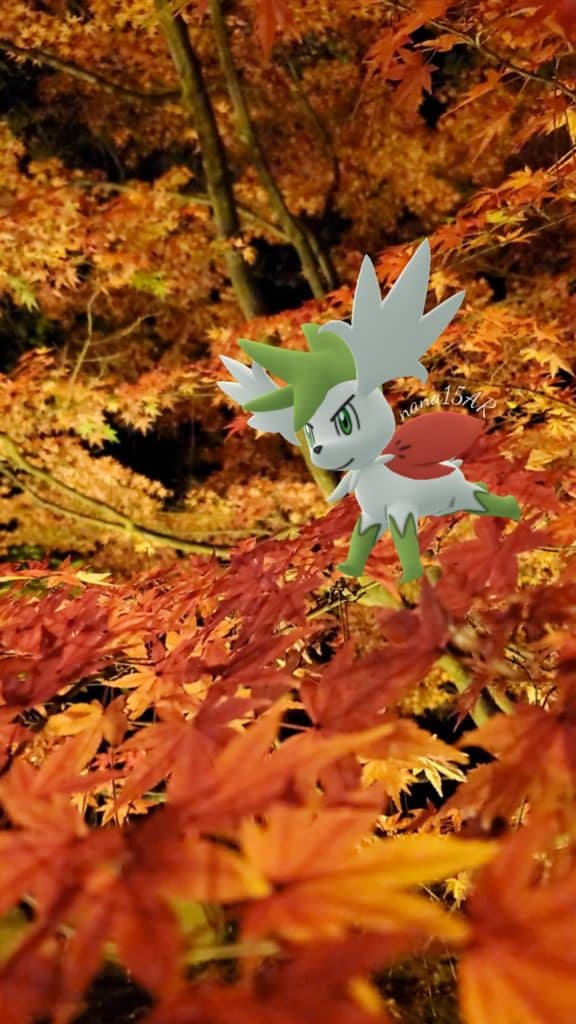 'The illuminated autumn leaves spread their leaves vividly
Shaymin excitedly ran down the slope of colored leaves.'
Edited Images
The below AR images have been edited or filtered in some way.
'Rain Dance!' by Chris J. Faria, Boston, MA, USA.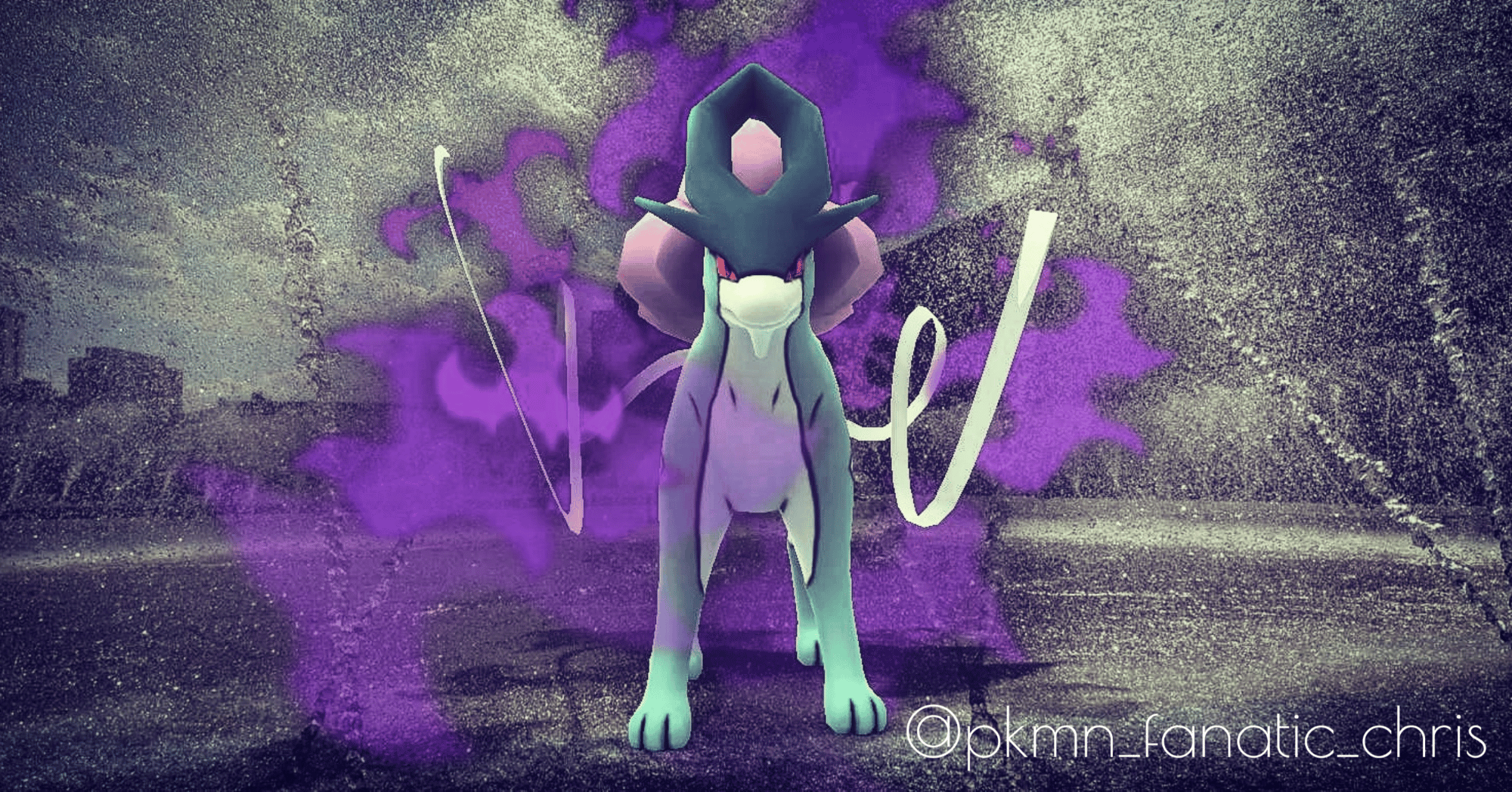 'This Shadow Suicune is following Team Rocket's orders by unleashing its signature Rain Dance move!'
'不穏な天気' by u501, 神代植物公園,調布市,東京都.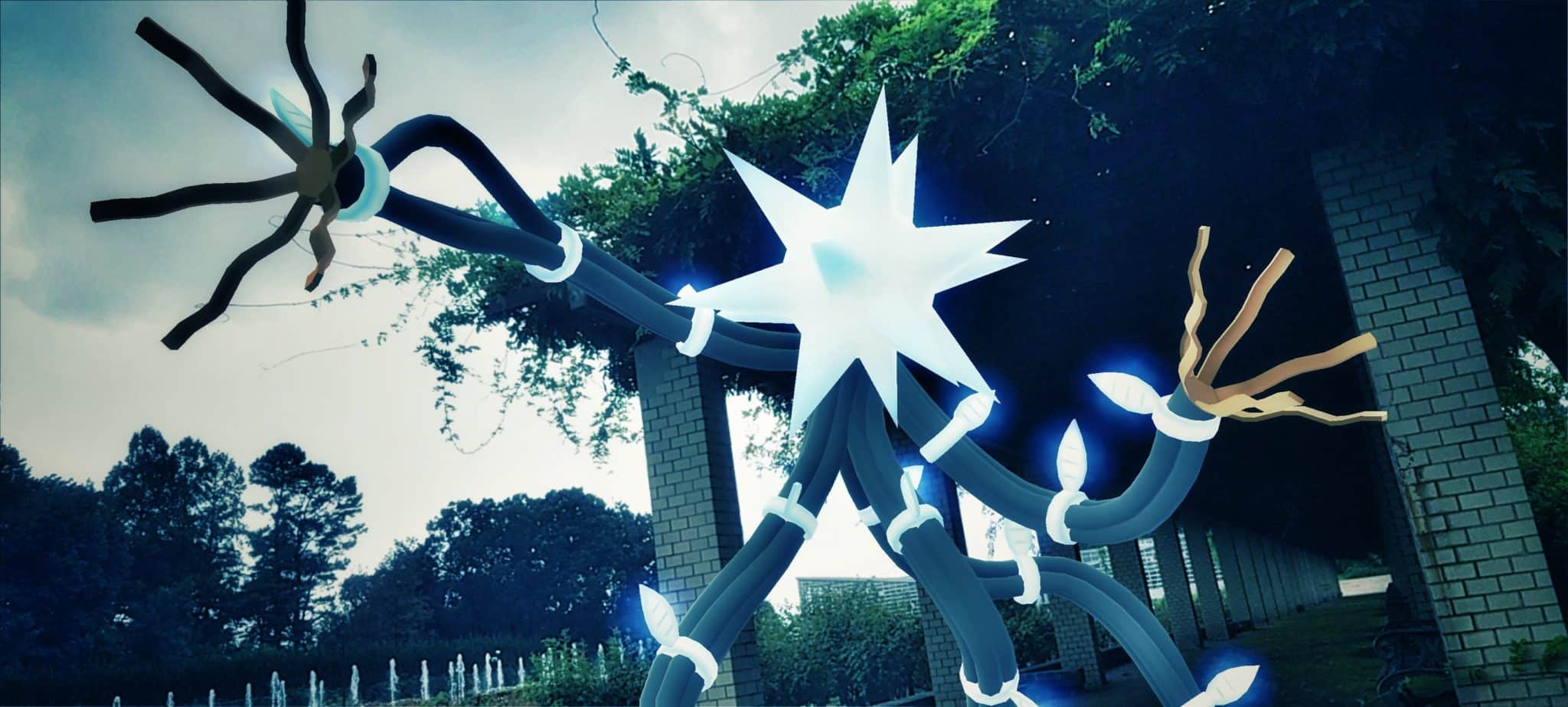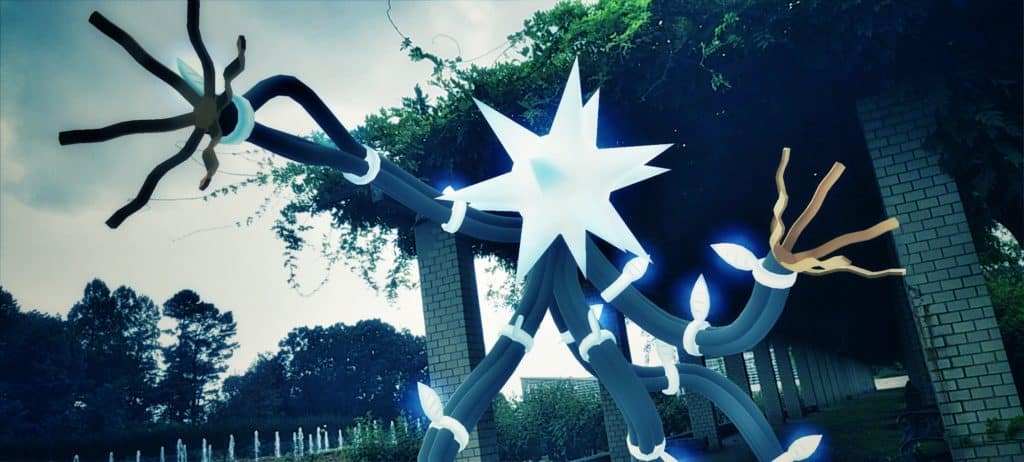 'あまり天気の良くない植物園に行ったときに、人の居ない場所に現れました。空の不穏さとも相まって格好良いデンジュモクが撮れました☺'
'The wings of a blizzard' by Elkan32, Essex, UK.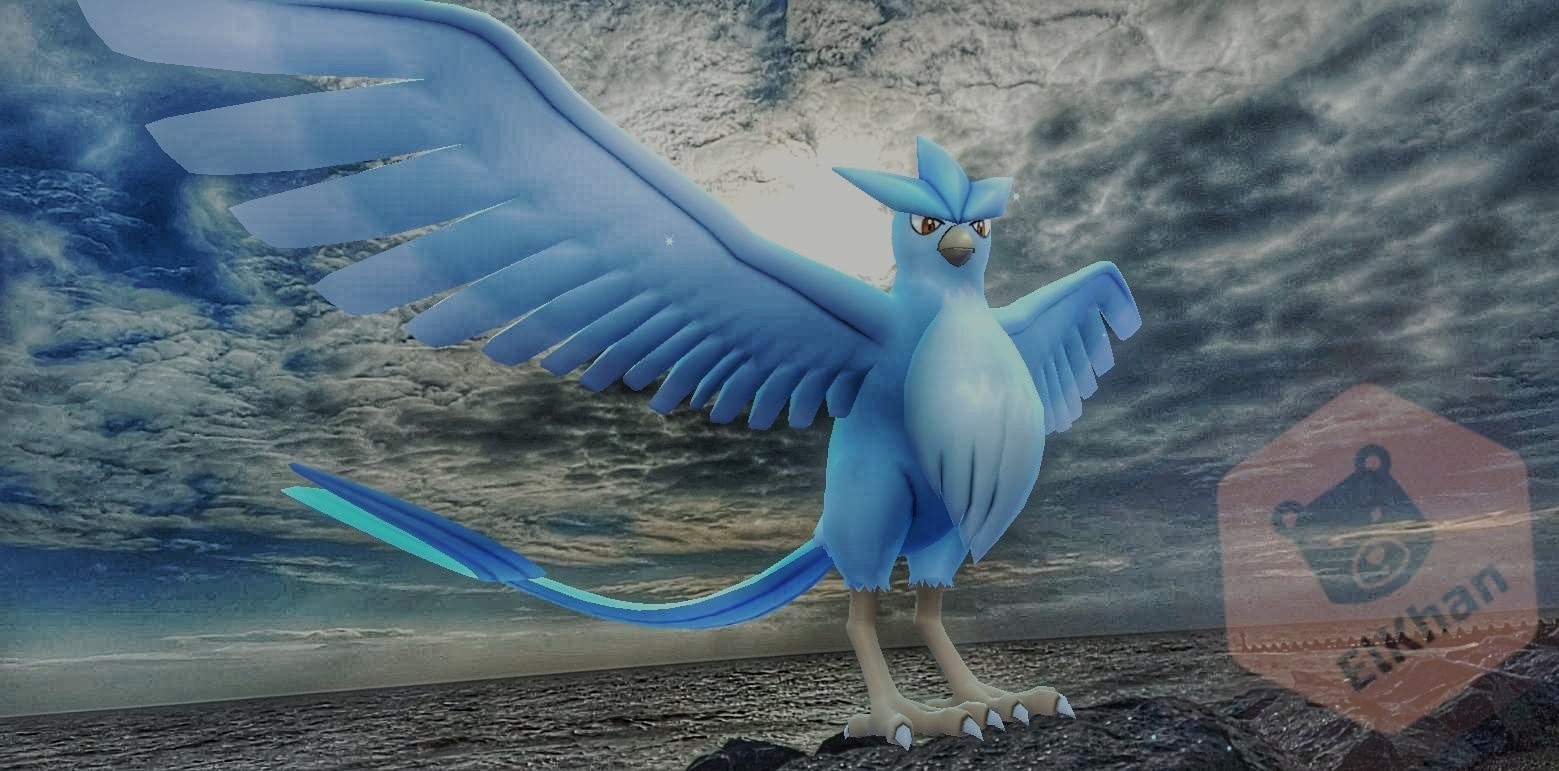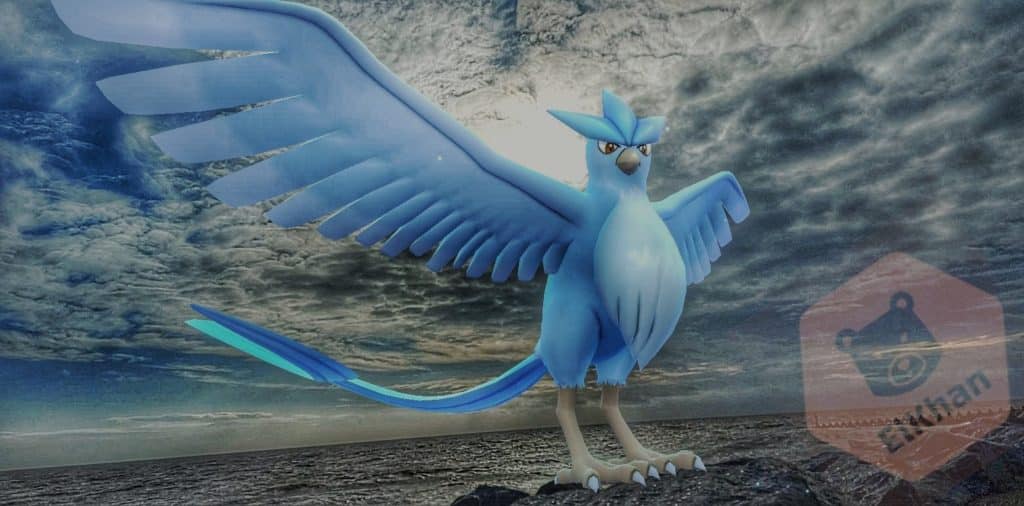 'On my days off I like to start my day by taking my partner Articuno to the beach. It loves to ride to air flows by the cliff and smells the sea. What a majestic start to a day.'
'Buzzwole in The Krimml Falls Forests' by PoGoMiloUKYT, Austria.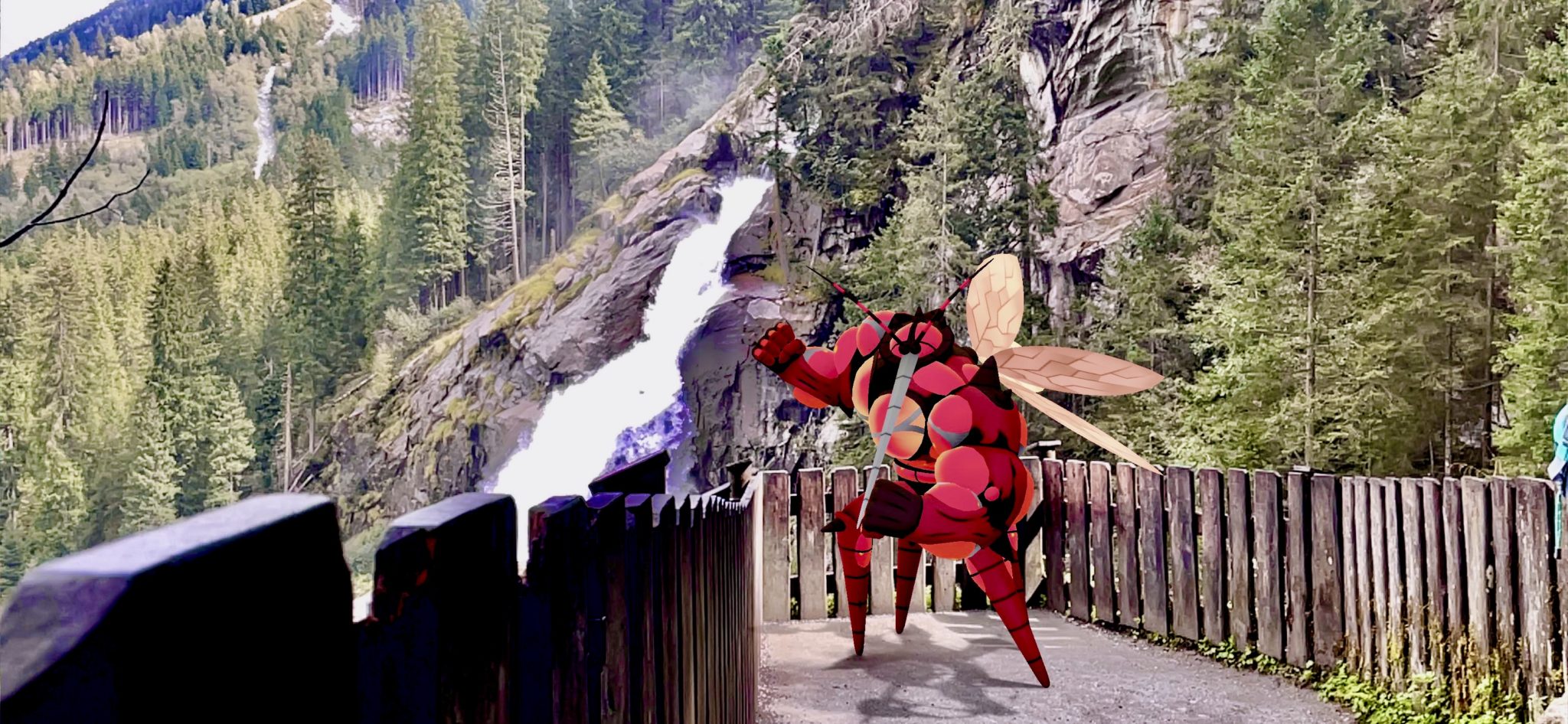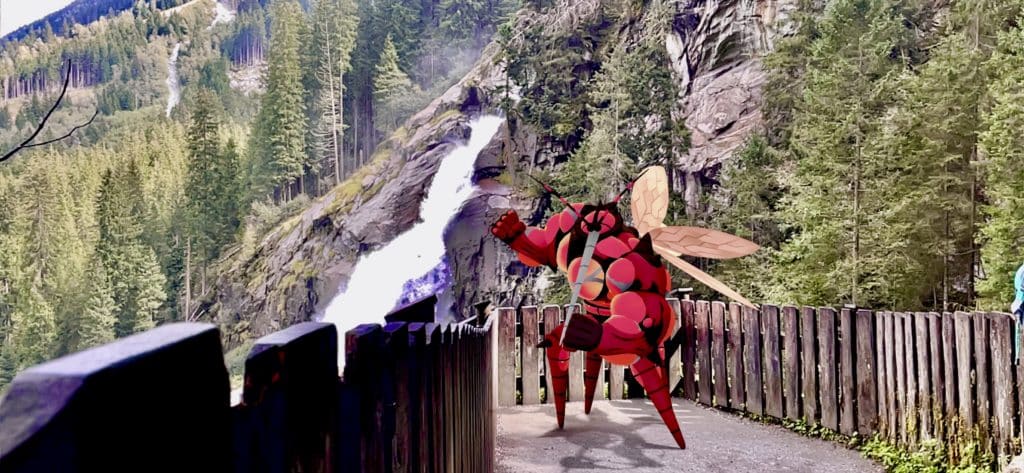 'My Hundo Buzzwole (remoted from the land down under) came with me on my tour of central Europe, back in September 2022. But I think it was most "at home" in the forests surrounding The Krimml Falls in Austria. The hot, humid day amongst the tall trees and with the overspray of the Krimml Falls. Perfect conditions for a buff Mosquito! Poffined and it was happy.'
'Untouched by Calamity' by Maxotron2010, Lake City, Florida, USA.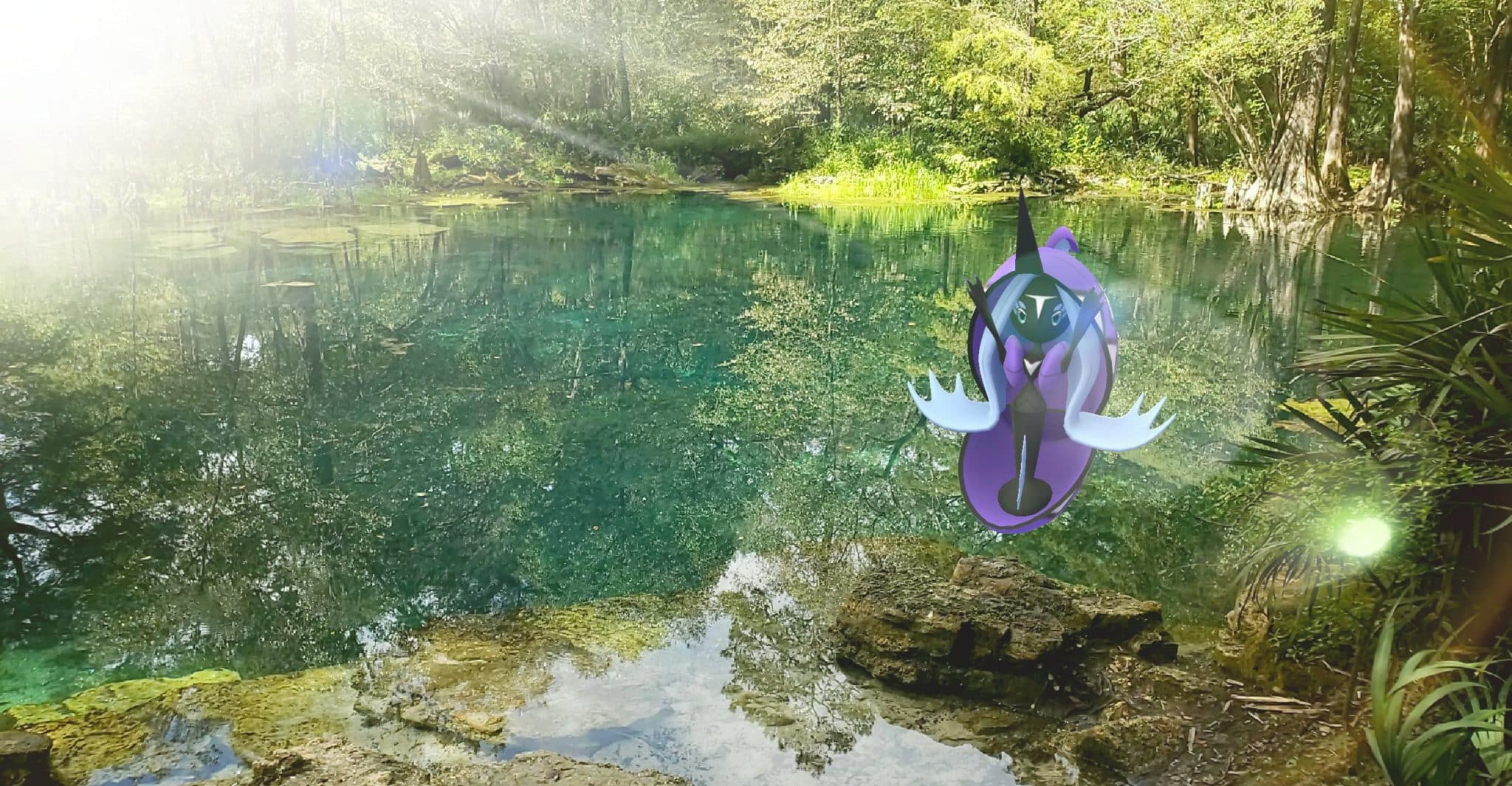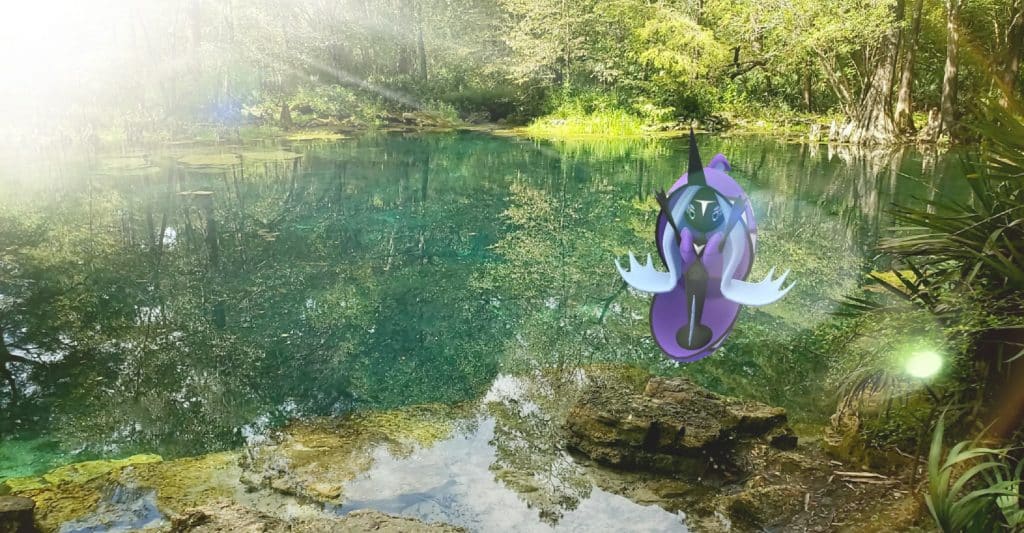 'The island guardian, Tapu Fini, is said to be the hand of calamity. All those who approach it ignorantly do so to their demise. Now, it's tranquil repose is threatened with greater disaster due to pollution, bottling, and a more dry climate.'
'Amongst the leaves' by Geomitron, Mount Burr, South Australia.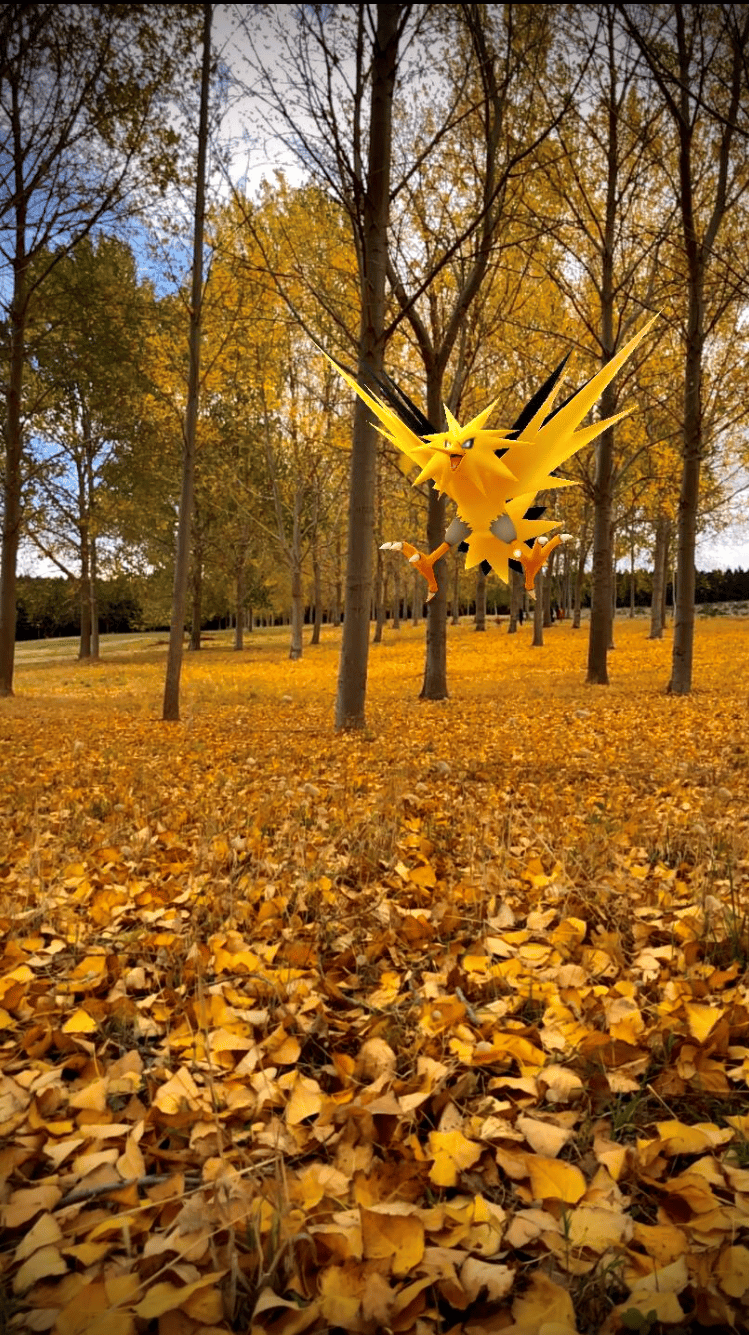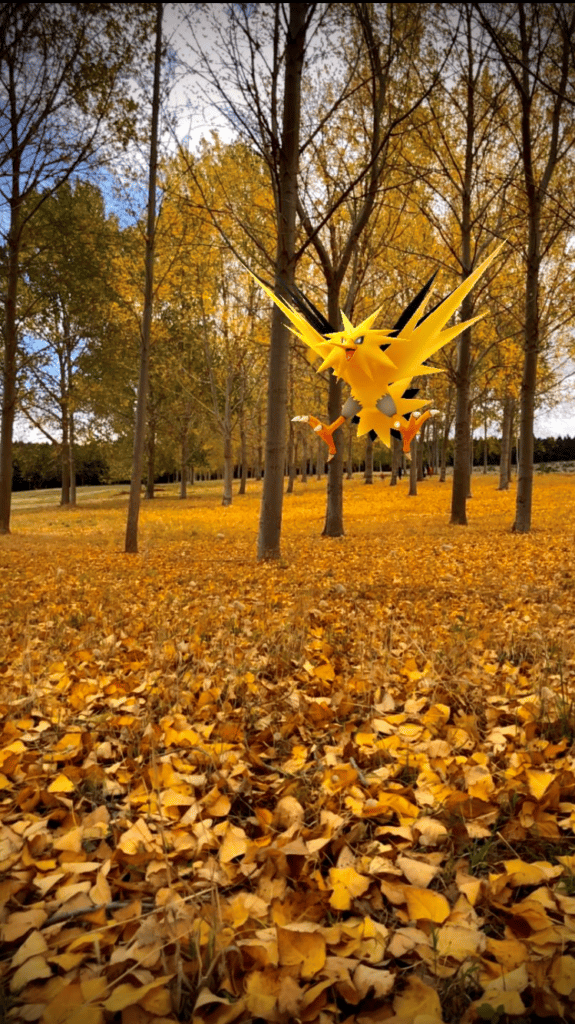 'Zapdos enjoying the changing of the seasons!'
'"The Top Of The World!"' by Chris J. Faria, Seattle, WA, USA.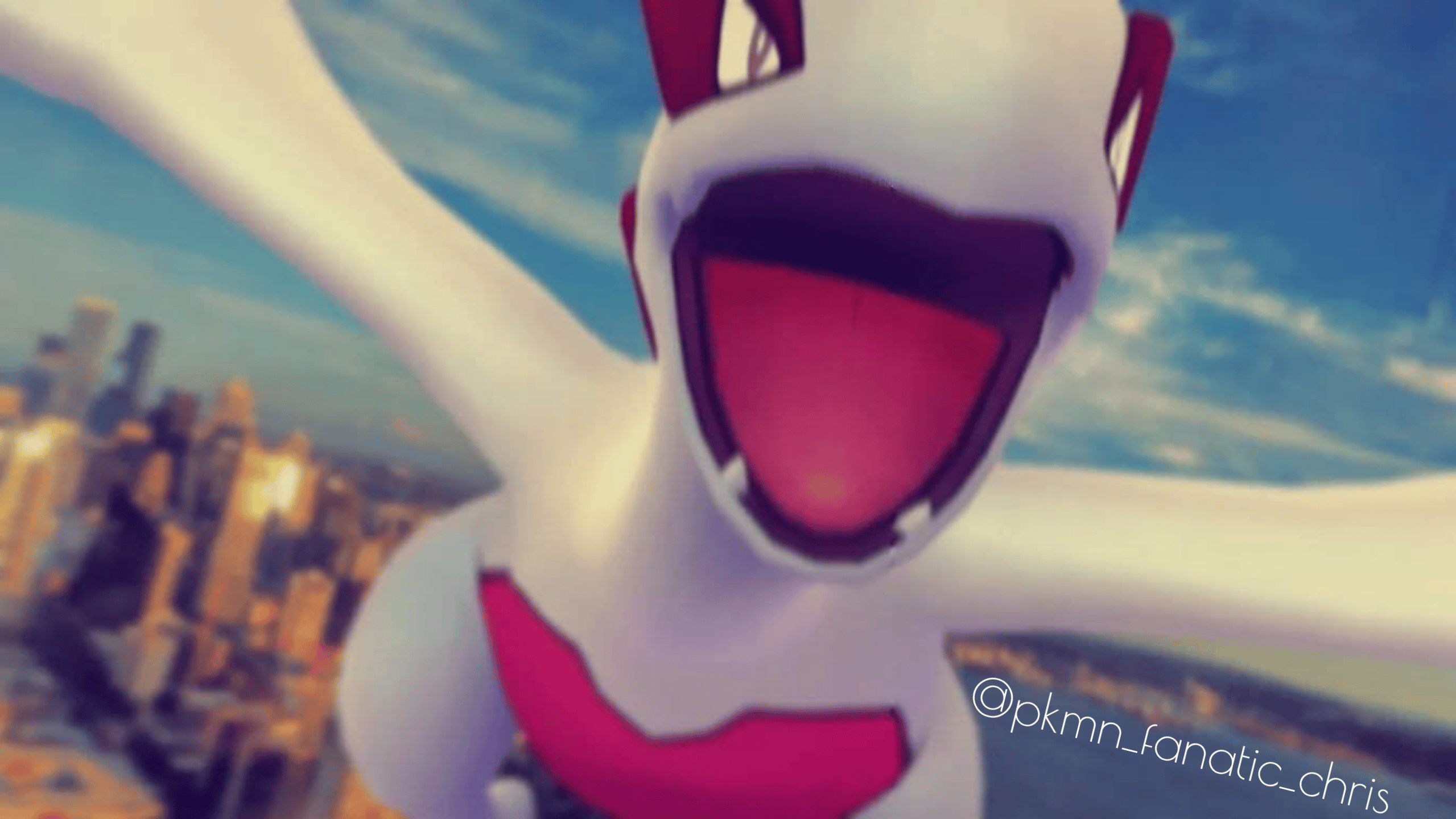 'Shiny Lugia roars and soars high above the city of Seattle, WA and past its Space Needle!'
'Ho-Oh's Land' by SPIDERXED, Slaton, Texas, United States of America.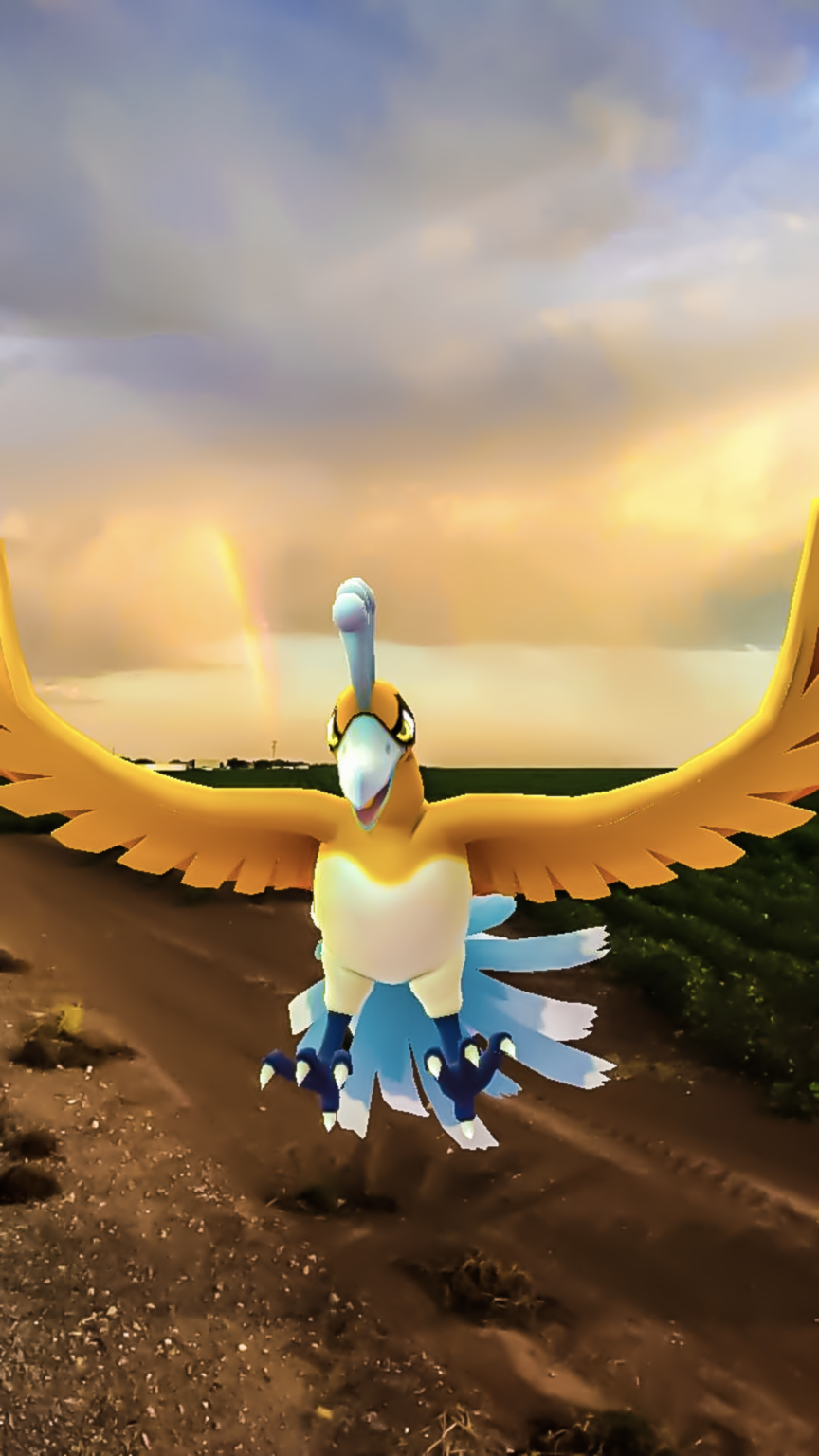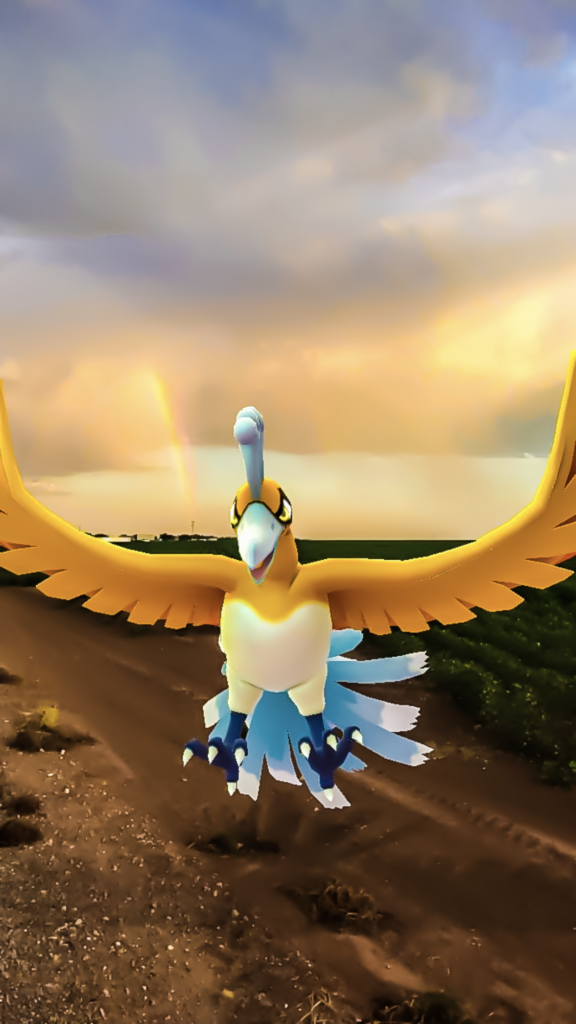 'Ho-Oh's feathers are said to grant happiness to those who hold it. Luckily there was a rainbow nearby so I knew I could find it, who would've thought it would be shiny!'
'150 Ways to Rule the World' by Maxotron2010, Playa del Carmen, Mexico.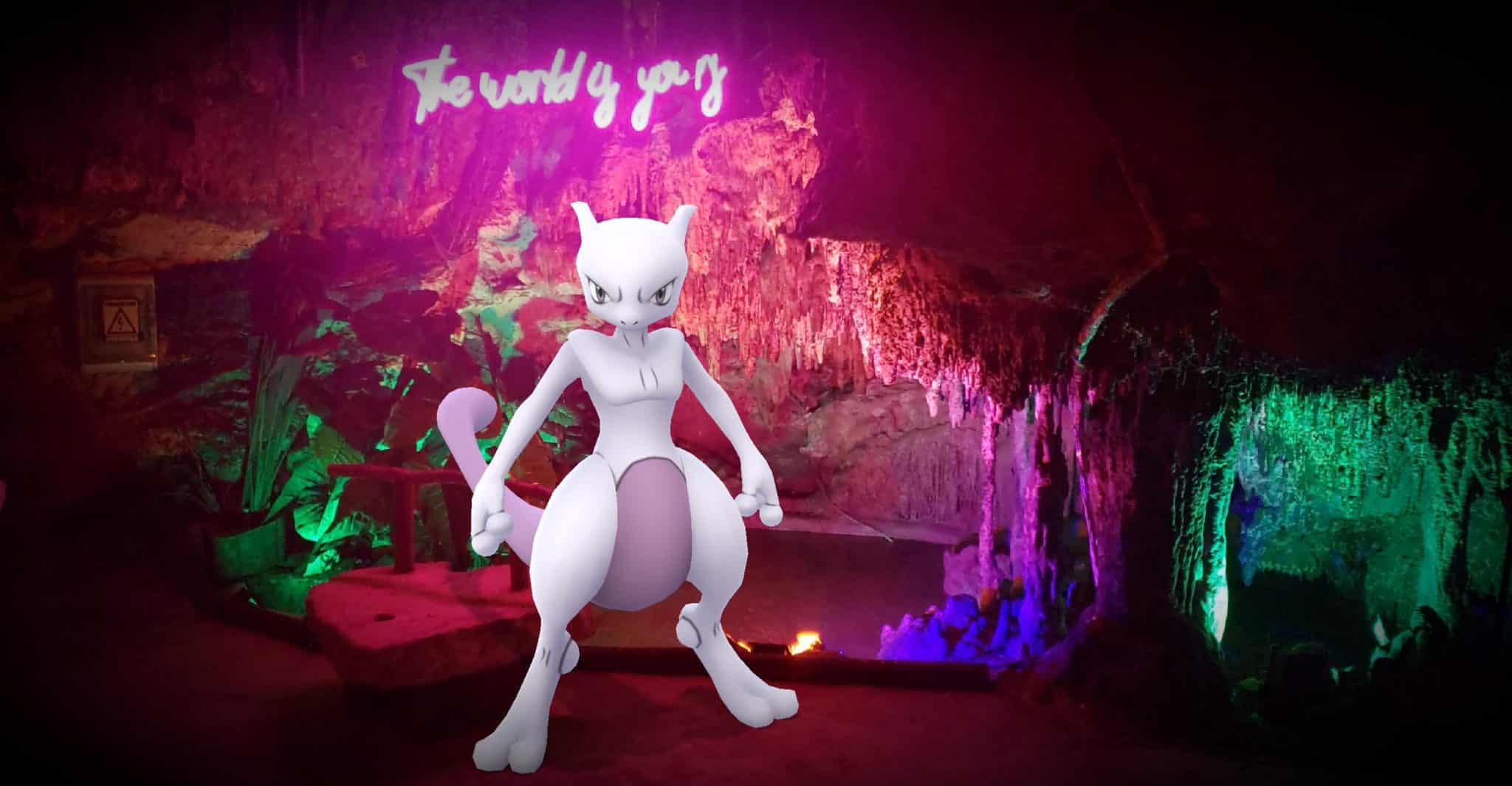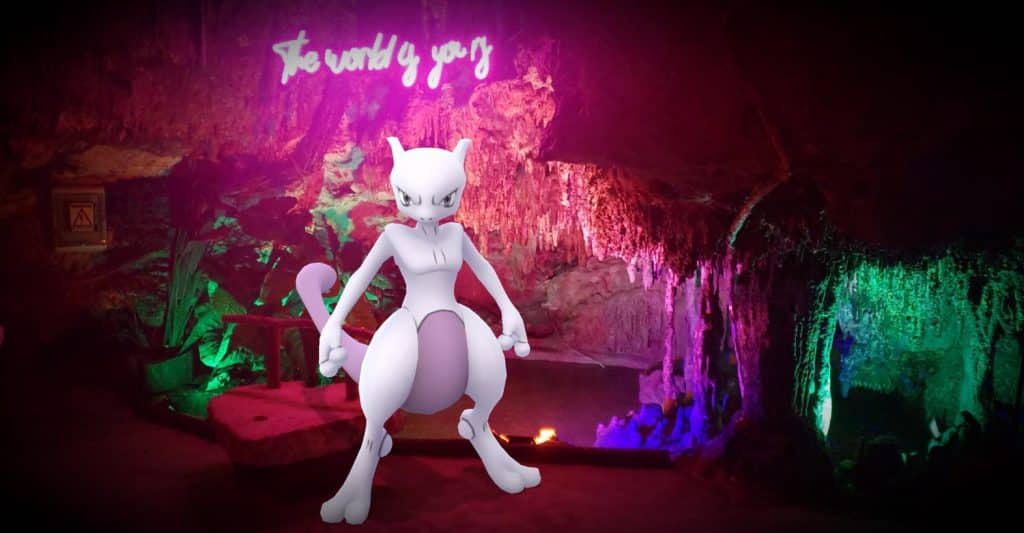 'As you call forth the Pokémon you just caught, you realize your life's ambition is now within your grasp: world domination. All Pokémon will now be forced to bend to your power. You, Giovanni, now own the most powerful Pokémon created!'
'The monster under the decks' by ElKhan32, Essex, UK.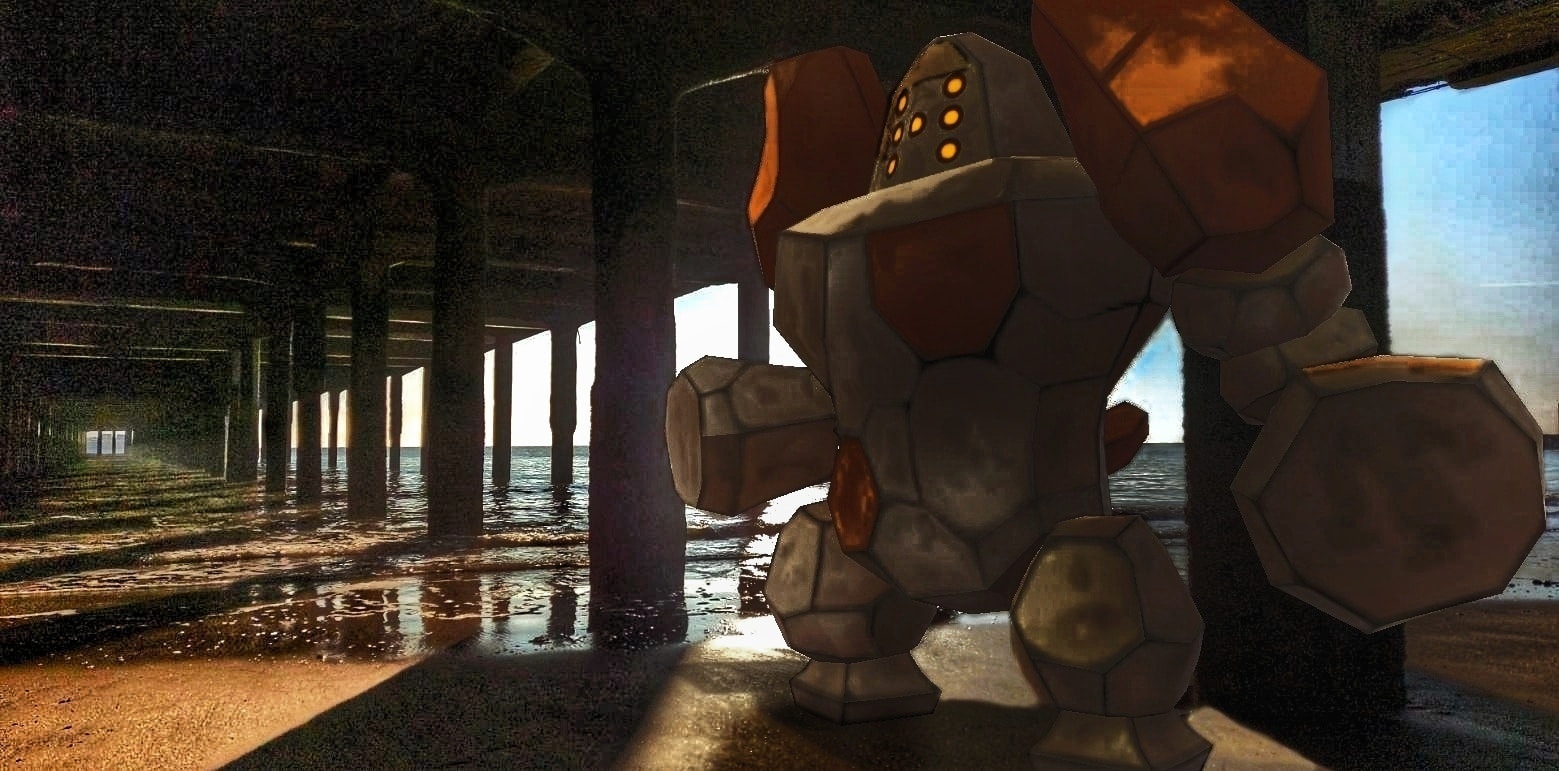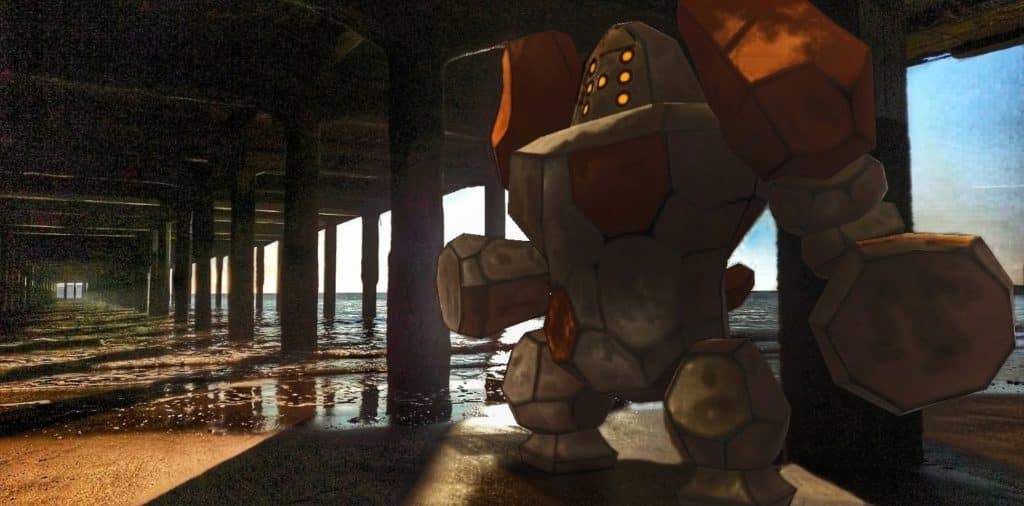 'While on a morning walk I strolled under the local pier. Here I heard a grinding of rocks. Strange. I turn to find this mighty creature standing near me. '
'燃ゆる紅' by u501, 昭和記念公園/昭島市/東京都/日本.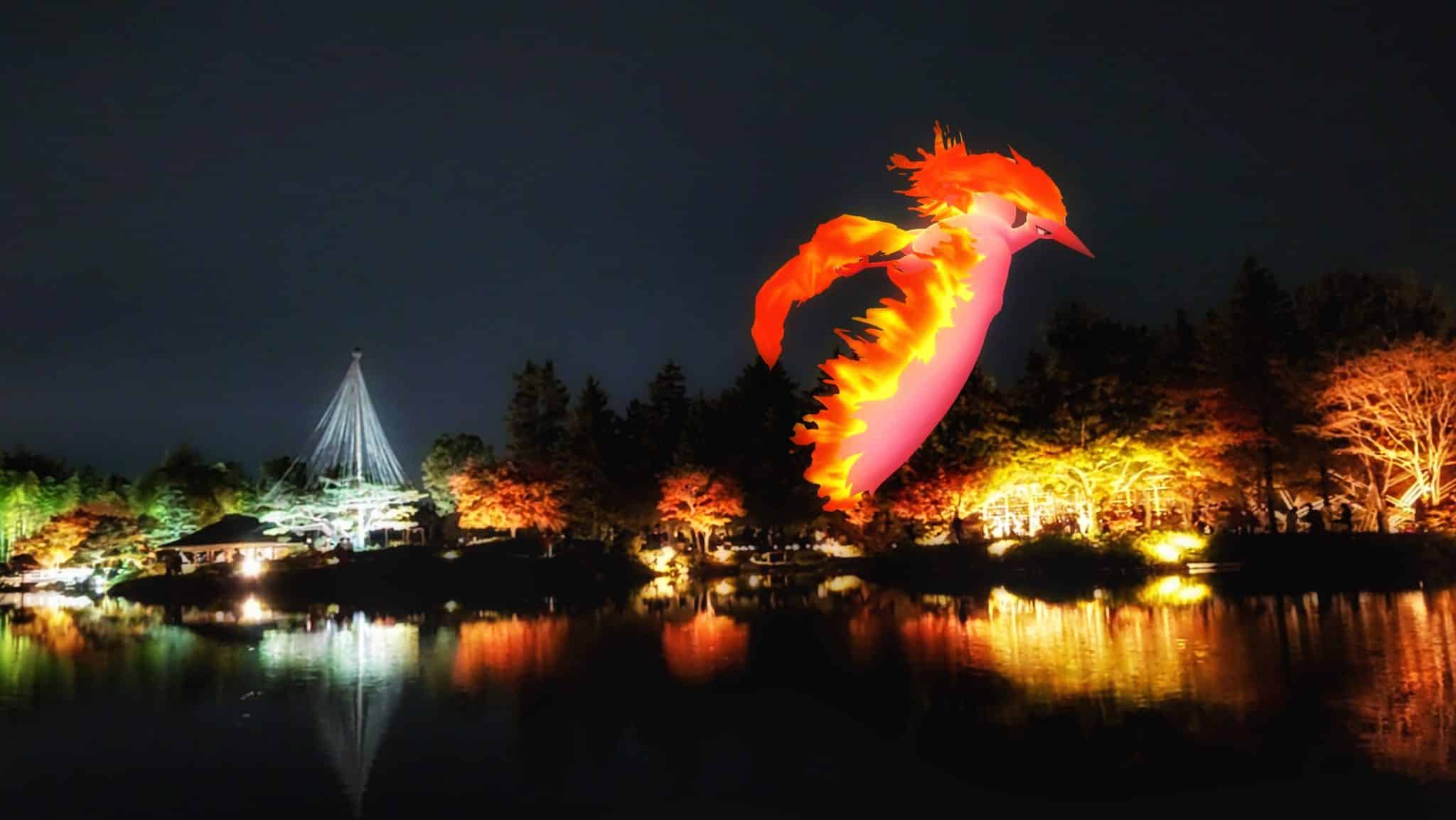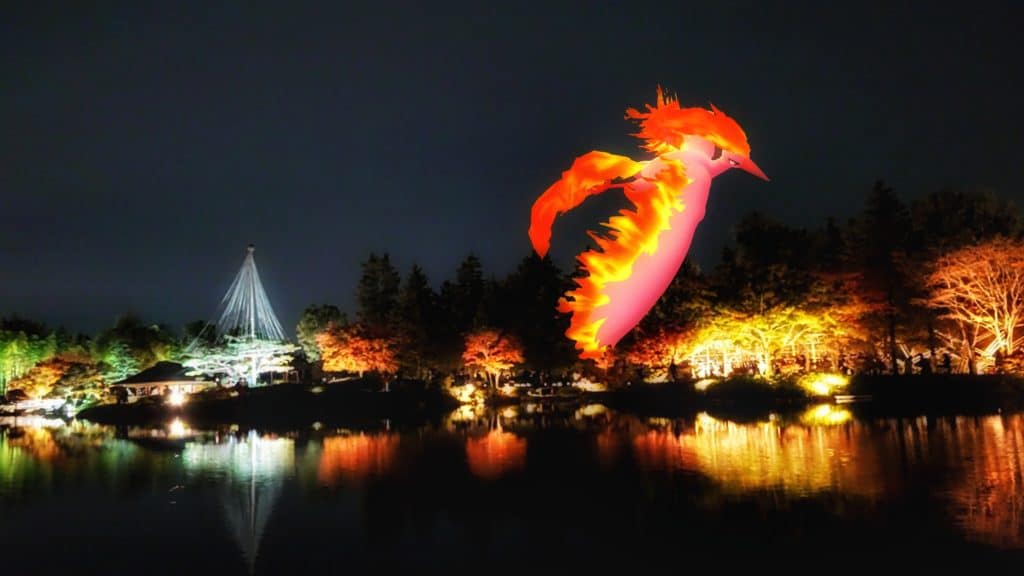 '葉っぱが紅葉する秋の夜に、ファイヤーが空を舞う。幻想的な夜の庭園を飛び回る様子が、紅葉と重なるようです。'
By Dialgaan, Signal Hill, St. John's, Newfoundland, Canada.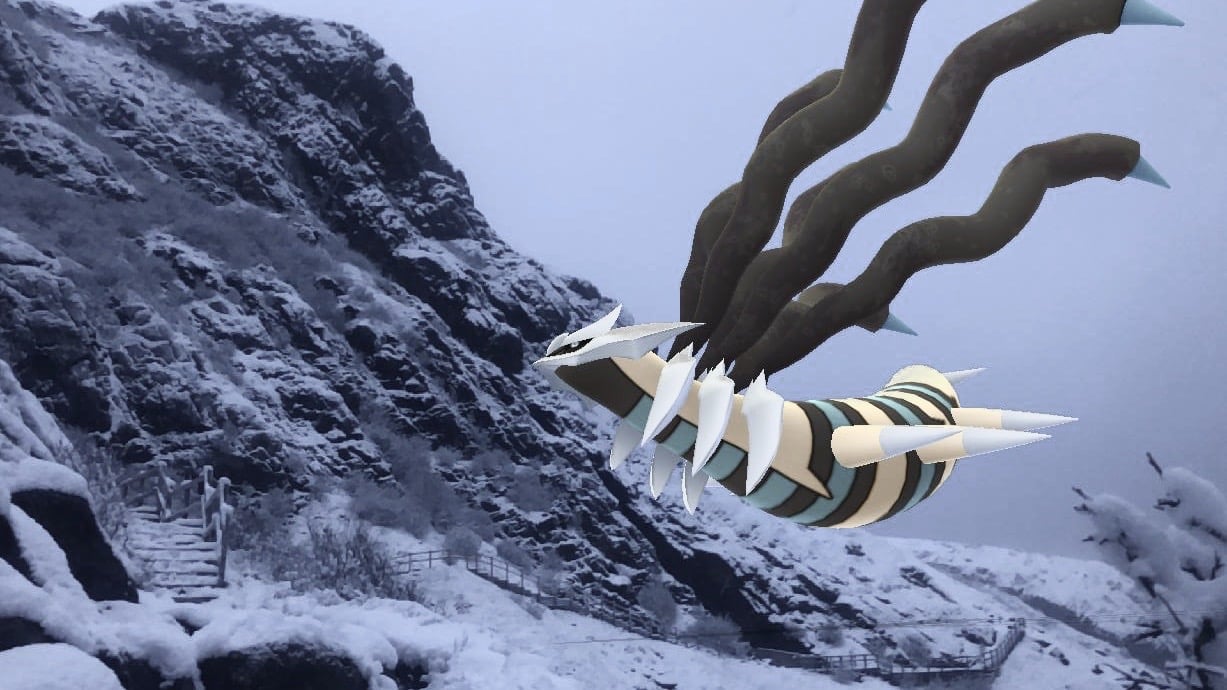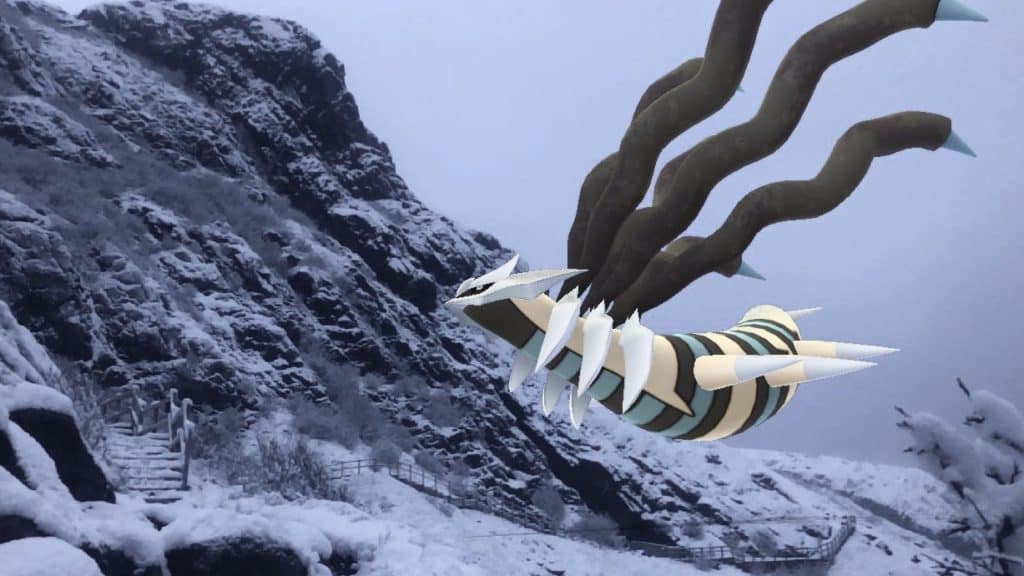 'A fresh snowfall on a dreary January evening made for a fitting backdrop for Giratina's cool shiny palette'
'Dawn breaker' by ElKhan32, Essex, UK.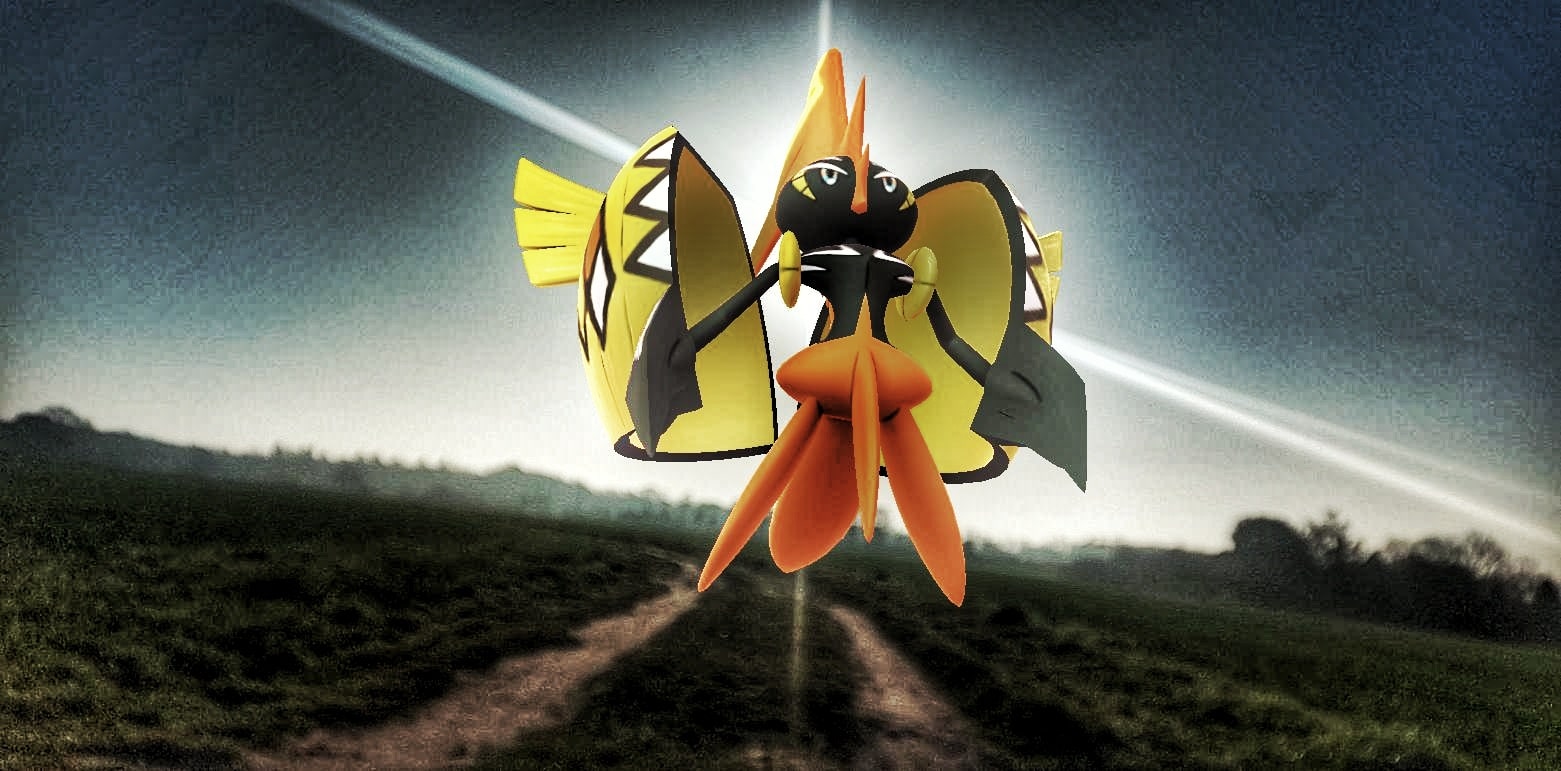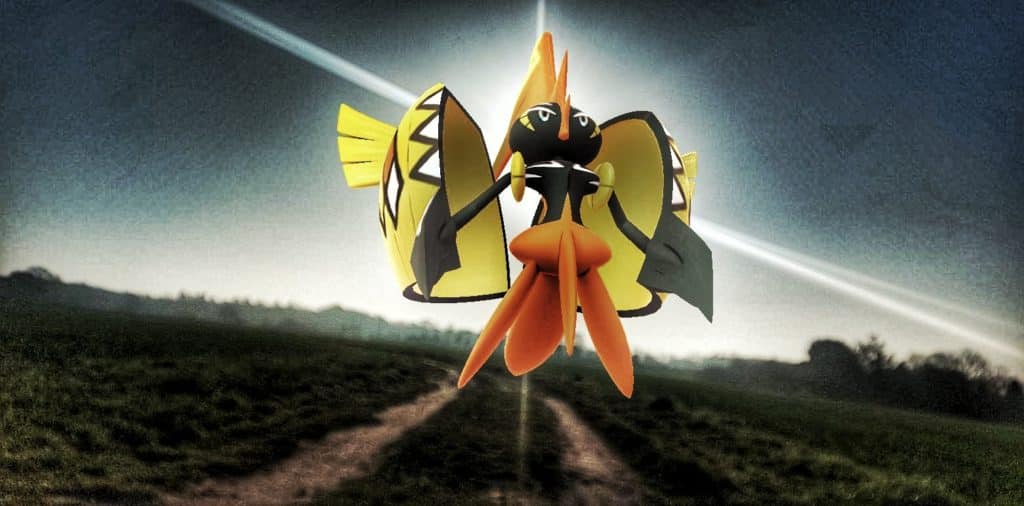 'The legend of the guardians is sown into lore. The great protectors of our realm. I hope this photo shows it in its true majesty.'
'Ultra Beast out in the fields.' by Lonerider0009, Hyderabad/ Telangana/ India.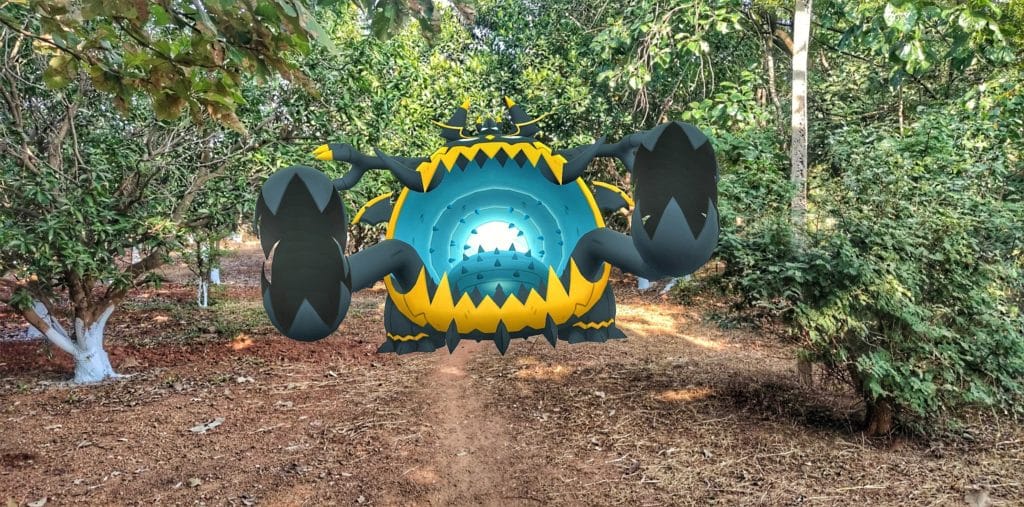 'Hunting down the the beast in the fields.'
'Season of Lights' by Maxotron2010, Helen, Georgia, USA.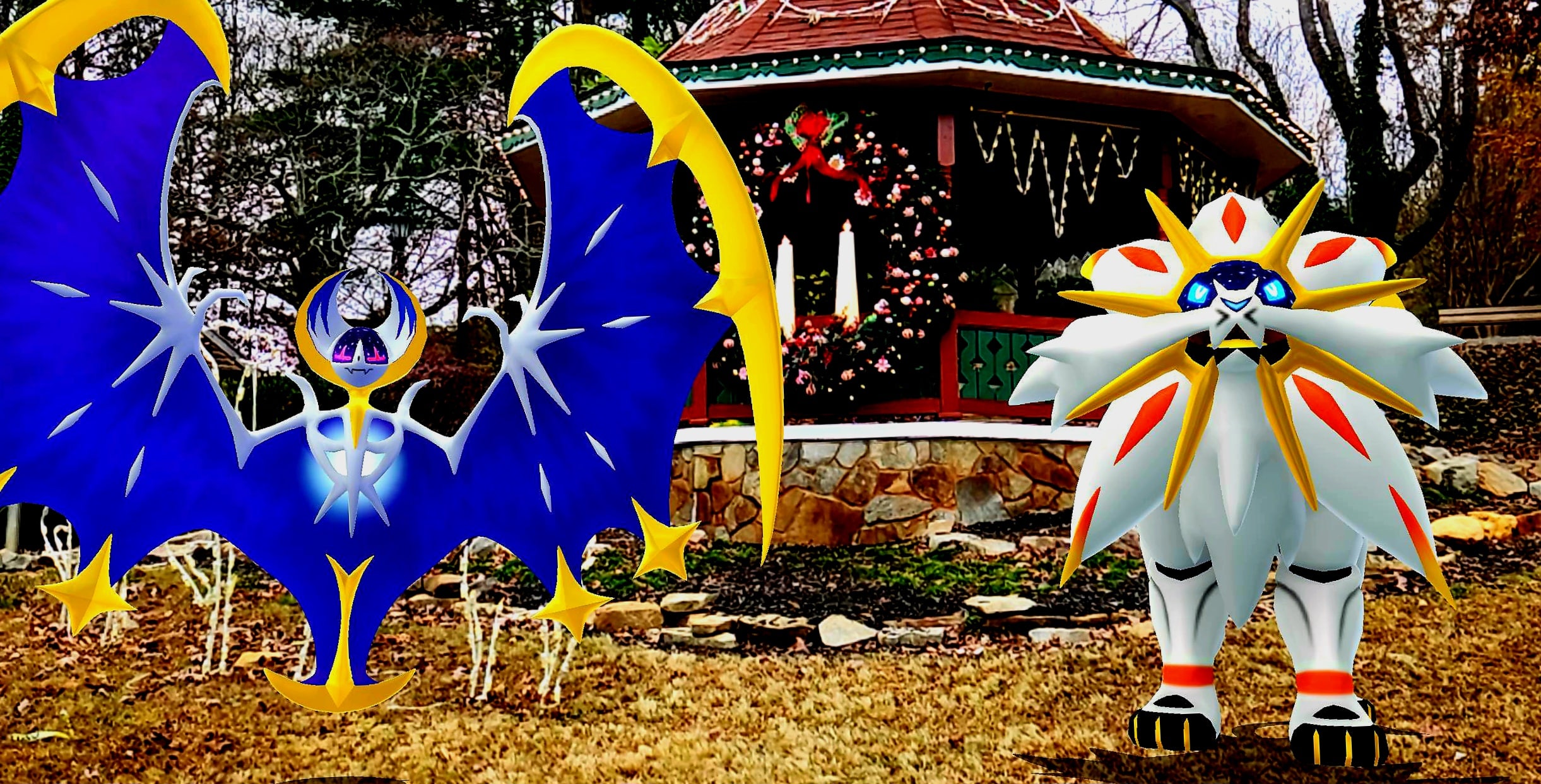 'Solgaleo and Lunala are helping to usher in the Christmas season by powering the lights with their mysterious energy.'
'"The (Shiny) Rainbow Pokémon"' by Chris J. Faria, Quincy, MA, USA.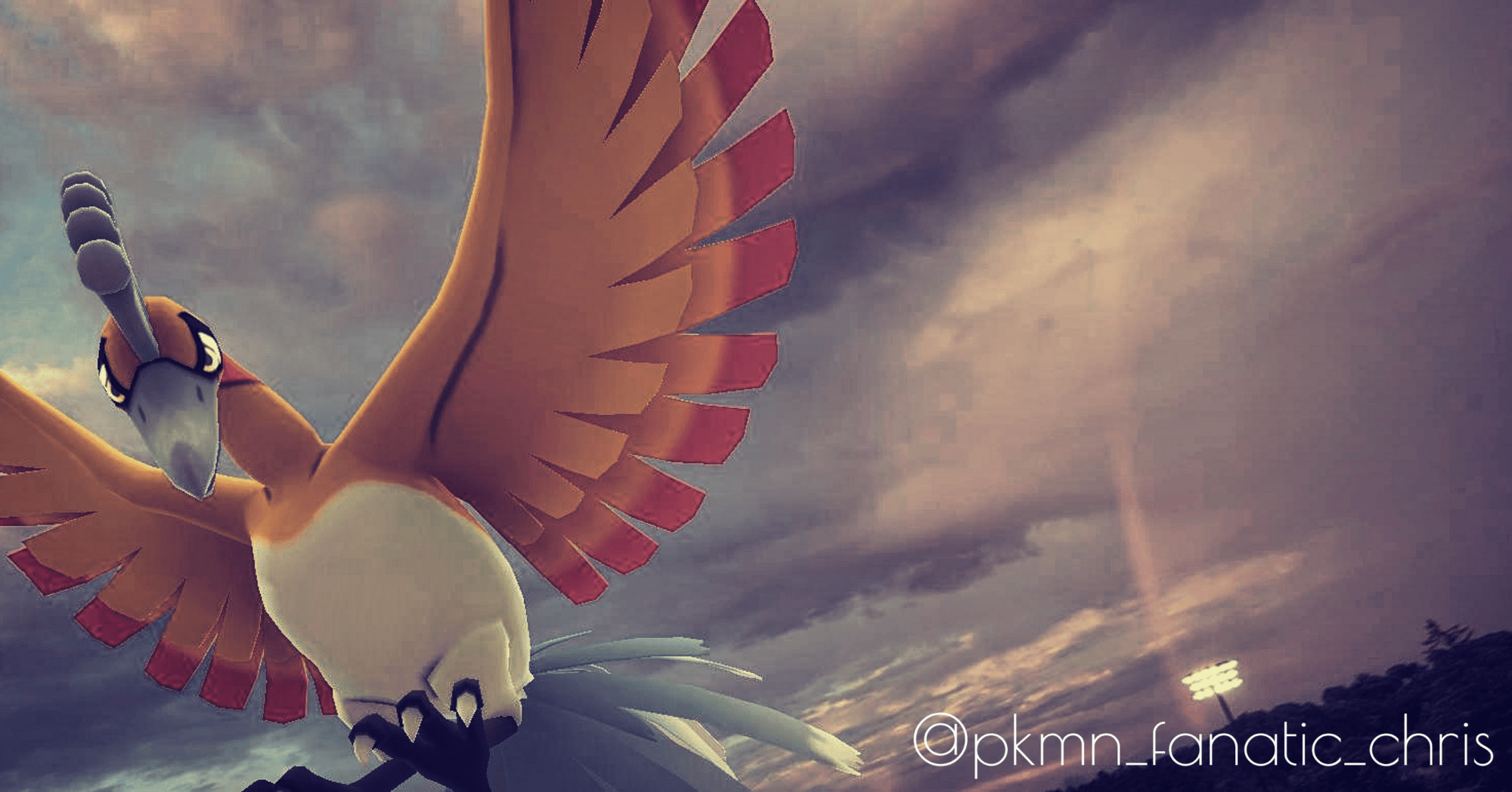 'Shiny Ho-Oh makes its presence known after a storm, leaving behind a rainbow!'
AR Masters
The below images are taken by our AR Masters.
'Galarian Articuno' by Pokegramstm, Croydon.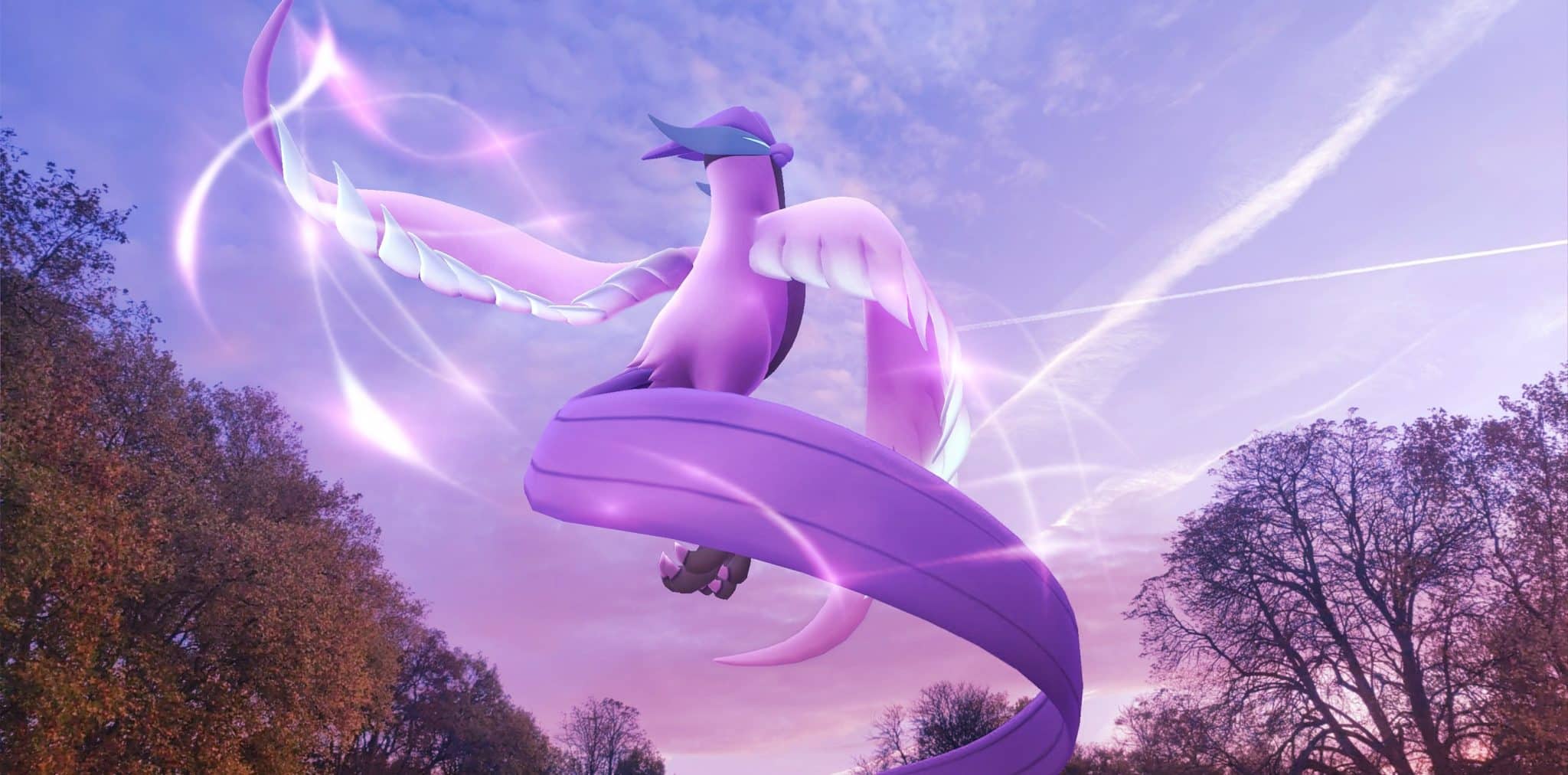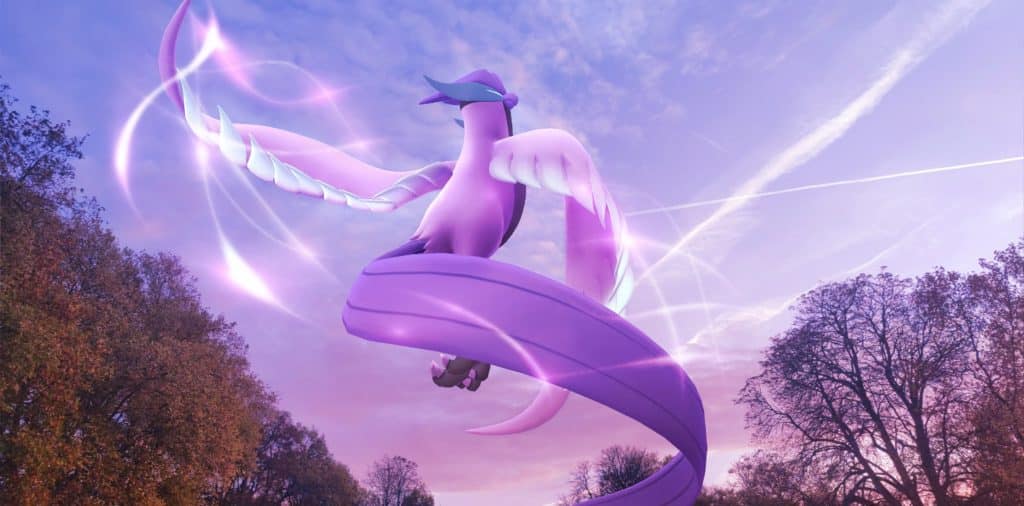 'Articuno is my favourite of the Gen 1 birds and the Galarian version is no exception. It's so graceful twirling in the sky. I hope I've captured a sense of the motion in this picture'
'Apex shadow lugia' by Pokegramstm, Wimbledon.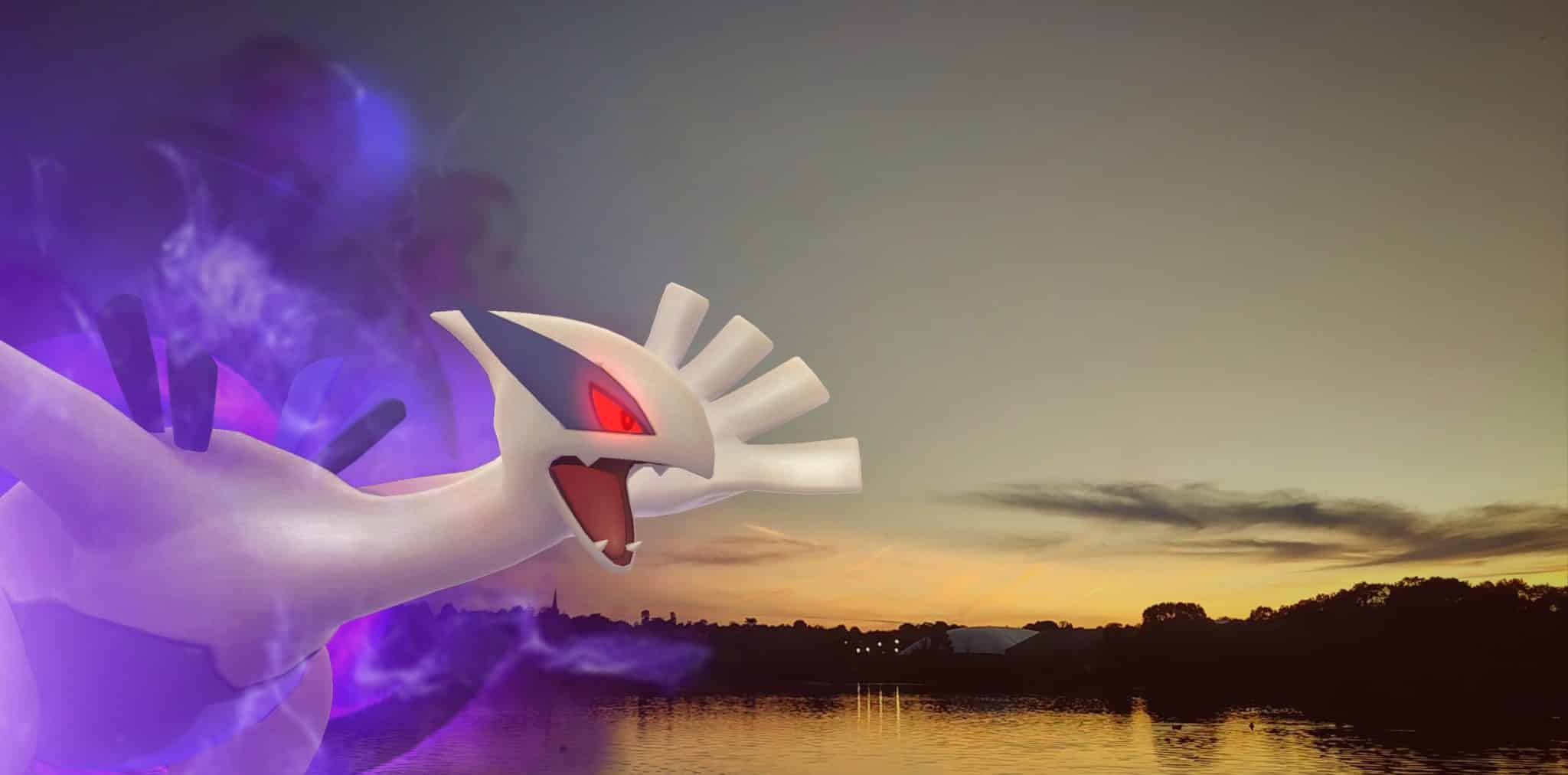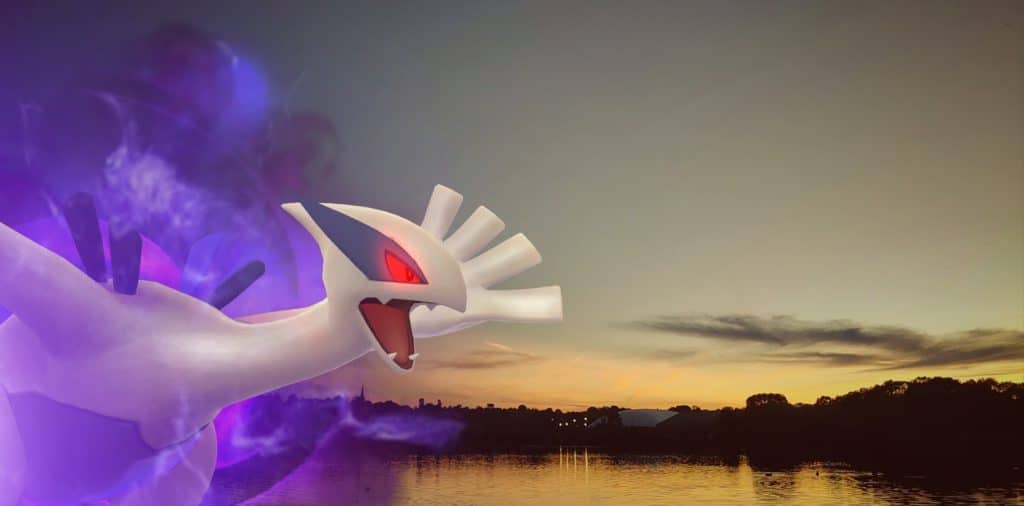 'Lugia is such a huge bird, it's hard to capture it all in frame so I decided to concentrate on the shadow aura and enhance that.'
'UB-03 Lighting' by kittypokemonsalot, Lincolnshire, UK.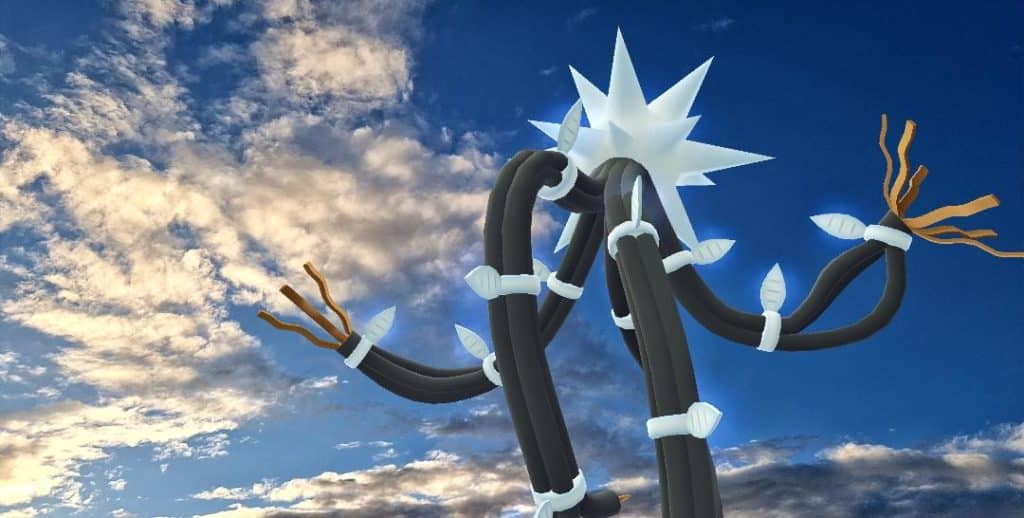 'There is something so disconcerting about the designs of the Ultra Beasts. They push the boundaries of what we think of as Pokémon, taking inspiration not from the natural world, but from technology, and come from Ultra Space. Something in Xurkitree's design is so creepy, whether it is the pulsing electric coursing through it's body, it being made from what appears to be cabling, zip ties and copper, or it's lack of a facial features, it shouldn't be alive, and yet it is. Coming in at a whopping 12ft 6, you wouldn't want to come across this Pokémon alone!
This photo was recently used by Pokémon GO themselves as part of an official infographic in the run up to the Ultra Beast Arrival event announcement, so it now has really special meaning to me. I've always posted my photos online and used the hashtags etc when there have been competitions, but never been acknowledged or shared, so for it to happen with this photo that was so tricky to take, was so exciting!'
Next Submission Theme
As is traditional for December, we have our annual Winter themed AR showcase! Show us your best themed winter AR images, featuring any Pokémon you like. Submit by 20th December to be considered, full rules at the submission form here.