Last month we asked to see your Costume Pokémon AR photographs, and this month I couldn't help but use a favourite theme of mine, Pokémon in Nature. Seeing Pokémon out in natural settings, whether that is Grass types in the woods, or Bug types in the flowers and so much more, it is just right! We had our most amount of submissions ever! I was so excited to see what you all made this month, so let's dive right in.
Unedited Images
The below AR images have not been edited in any way.
'Found the first star' by nana15AR, Hiroshima City, Japan.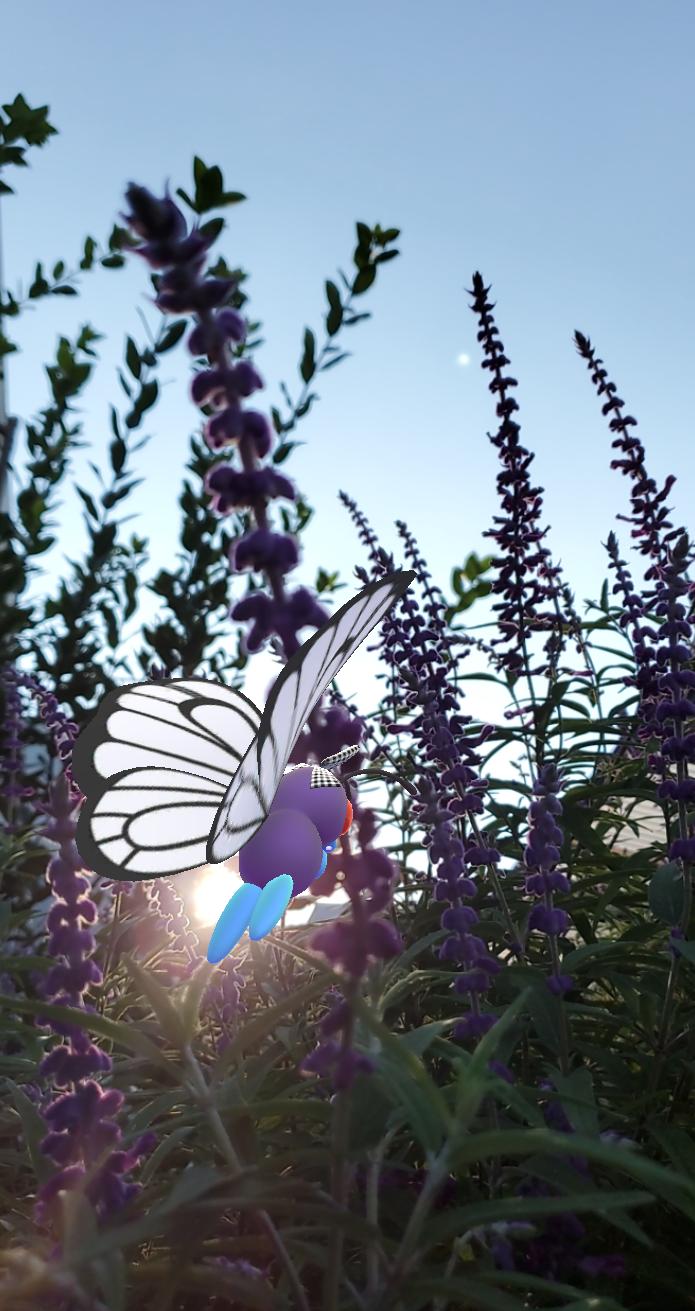 'Found the first star shining in the sky'
'flirtation 🥰' by ずんだオレ, Hibiya Park.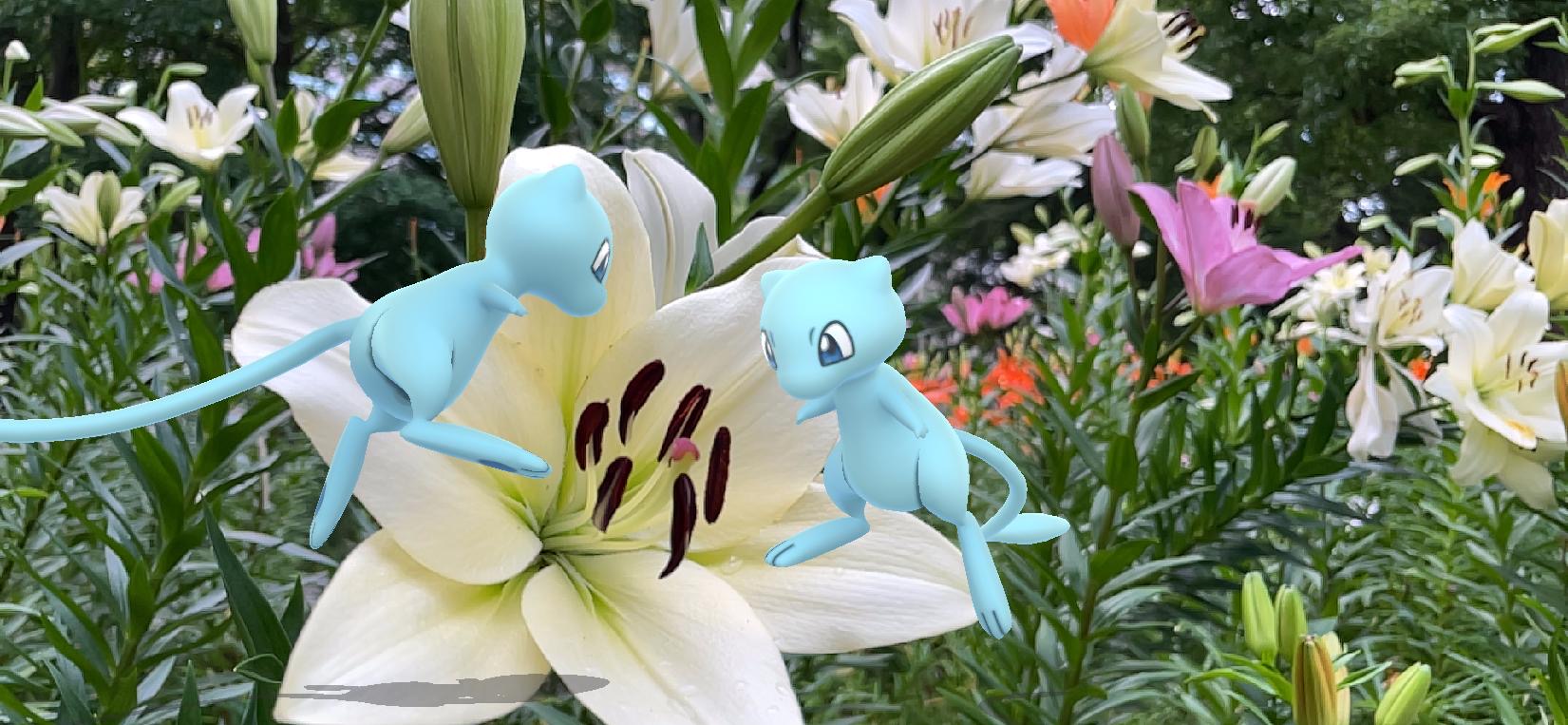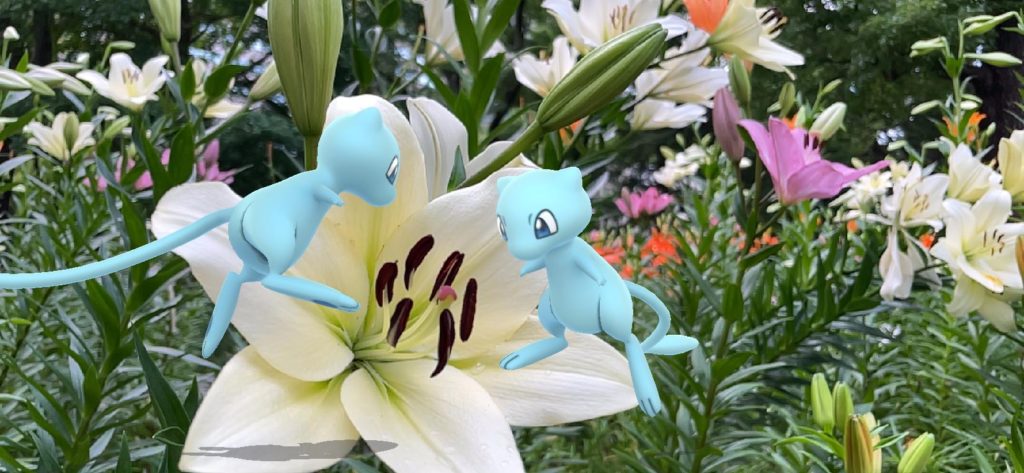 'Love the flowers. 💐'
'Serene Grace' by YubelBuster, Hessen, Germany.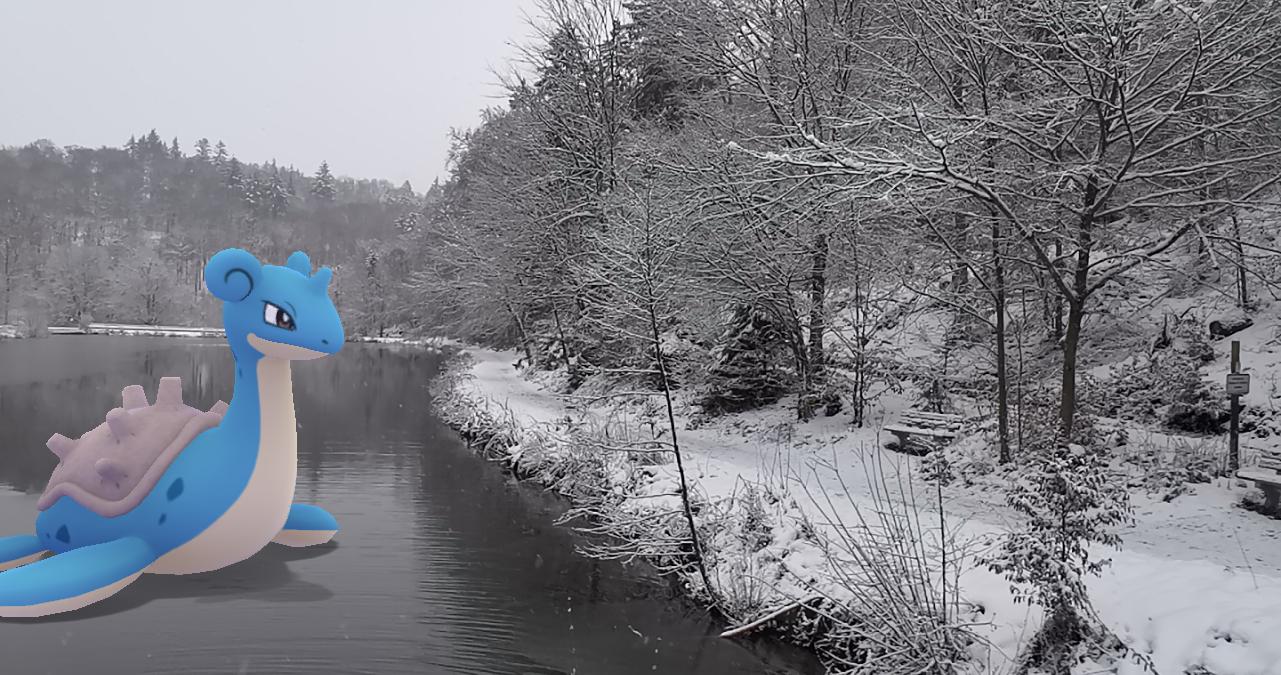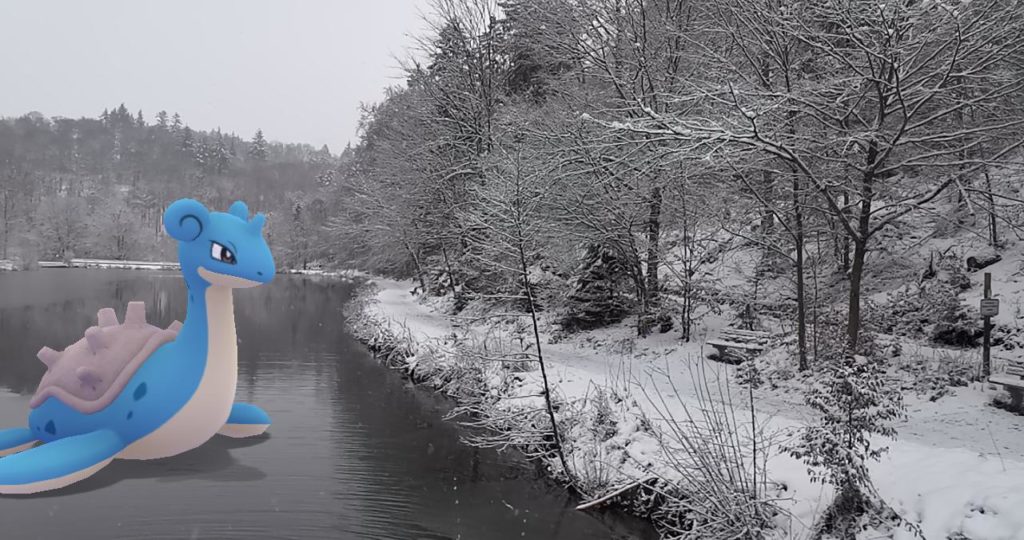 'A curious Lapras appears near the shore.'
'Shellos in the beach' by CharlieMebulus, Machico, Madeira, Portugal.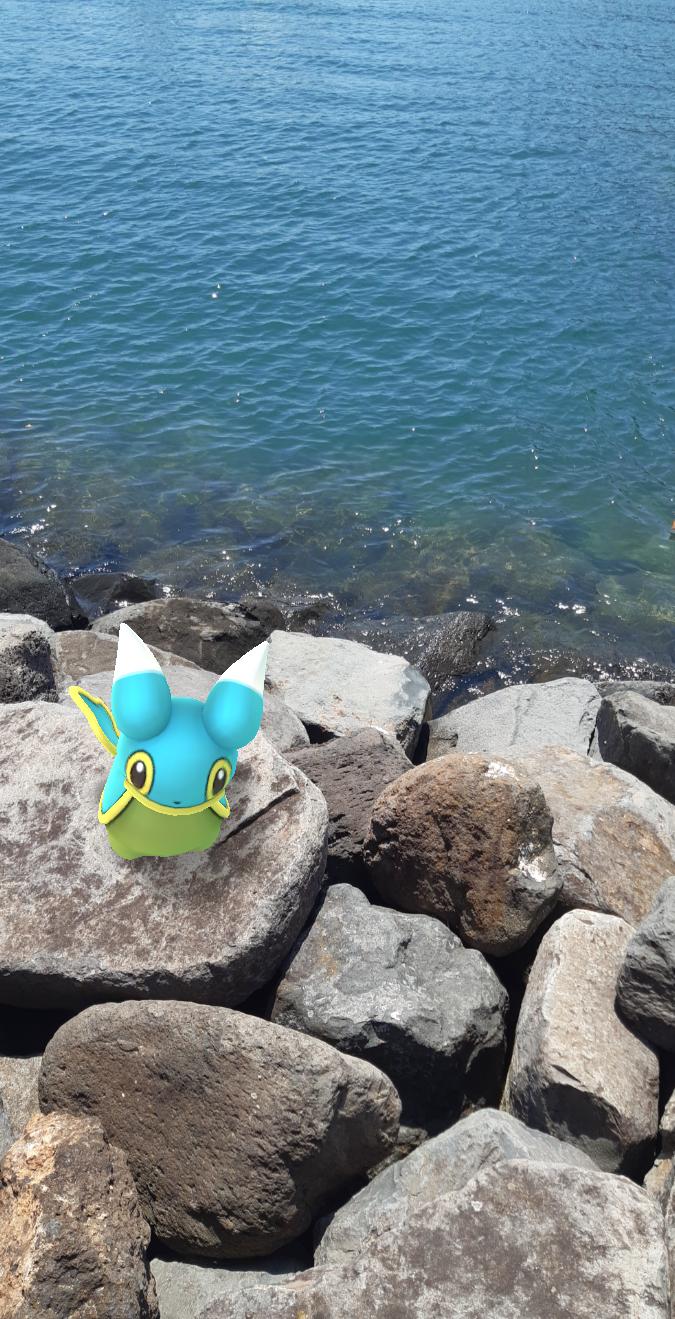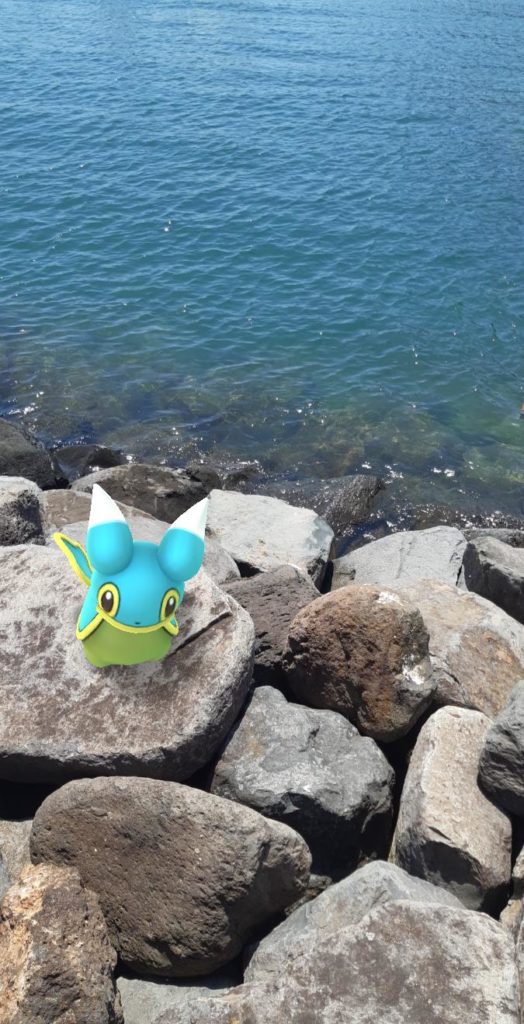 'A beautiful day for this Shellos to show off on a blue and transparent beach.'
'You're gonna hear me… Horn!' by TheBoyNamedAir, Montalban, Rizal.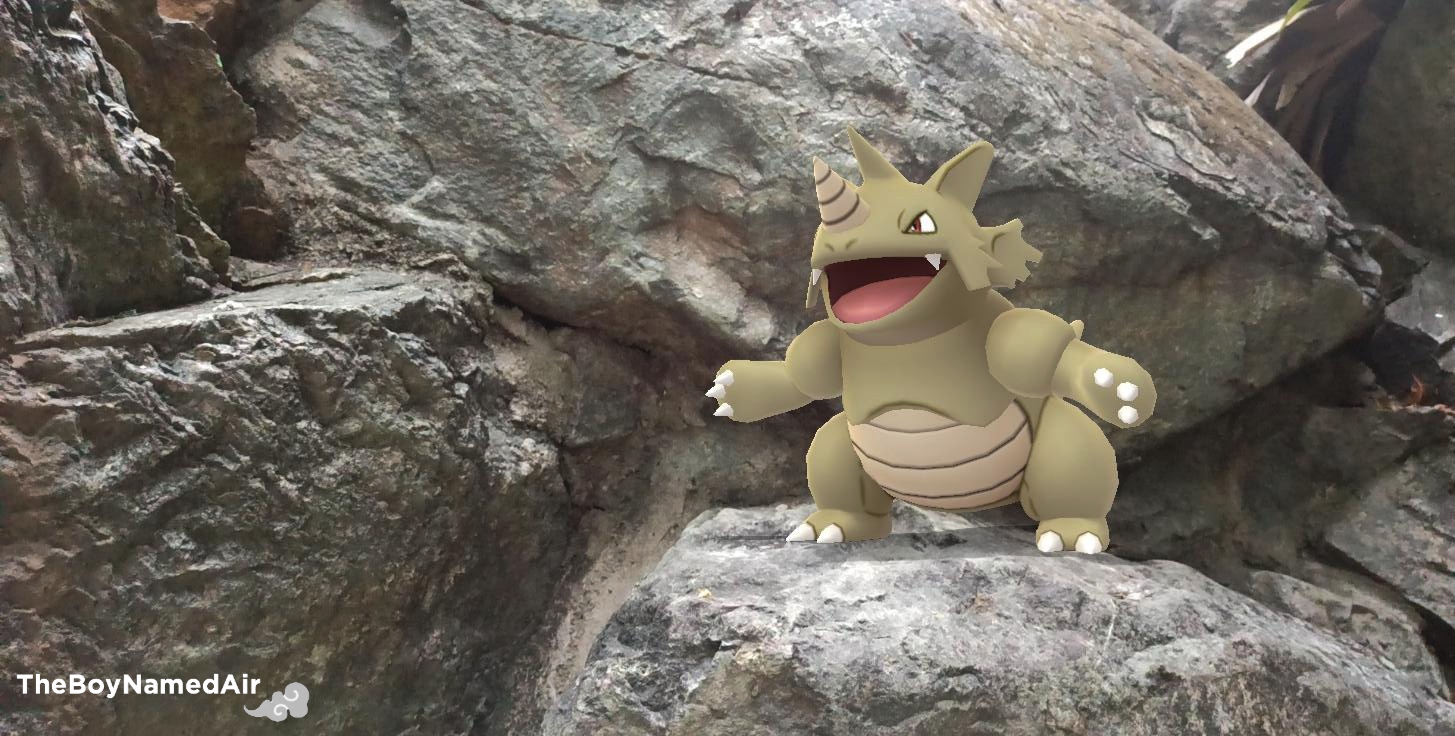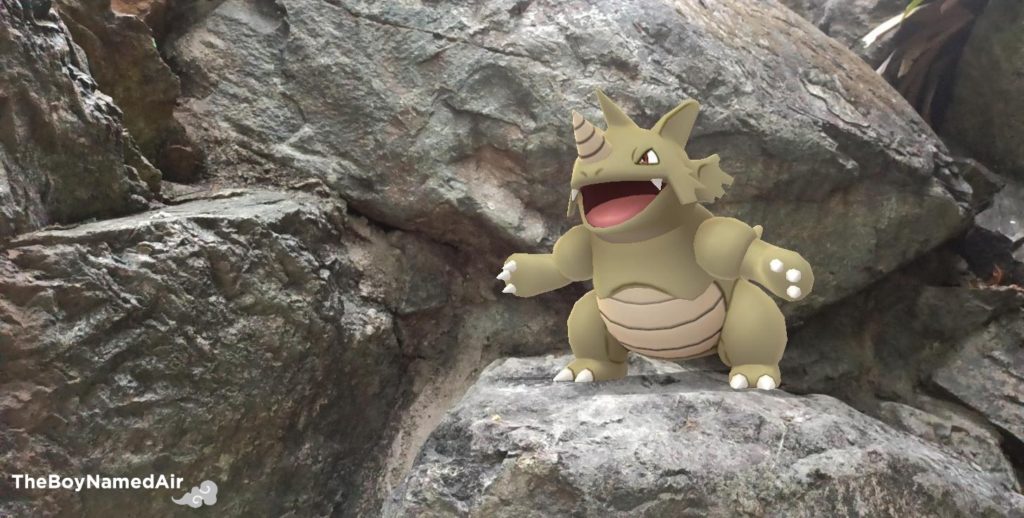 'Using tiny Pokémon technique, Rhydon stands proudly among the rocks, ready to do some drilling work on this side of the mountain.'
'Tomboy💕' by nana15AR, Hiroshima City, Japan.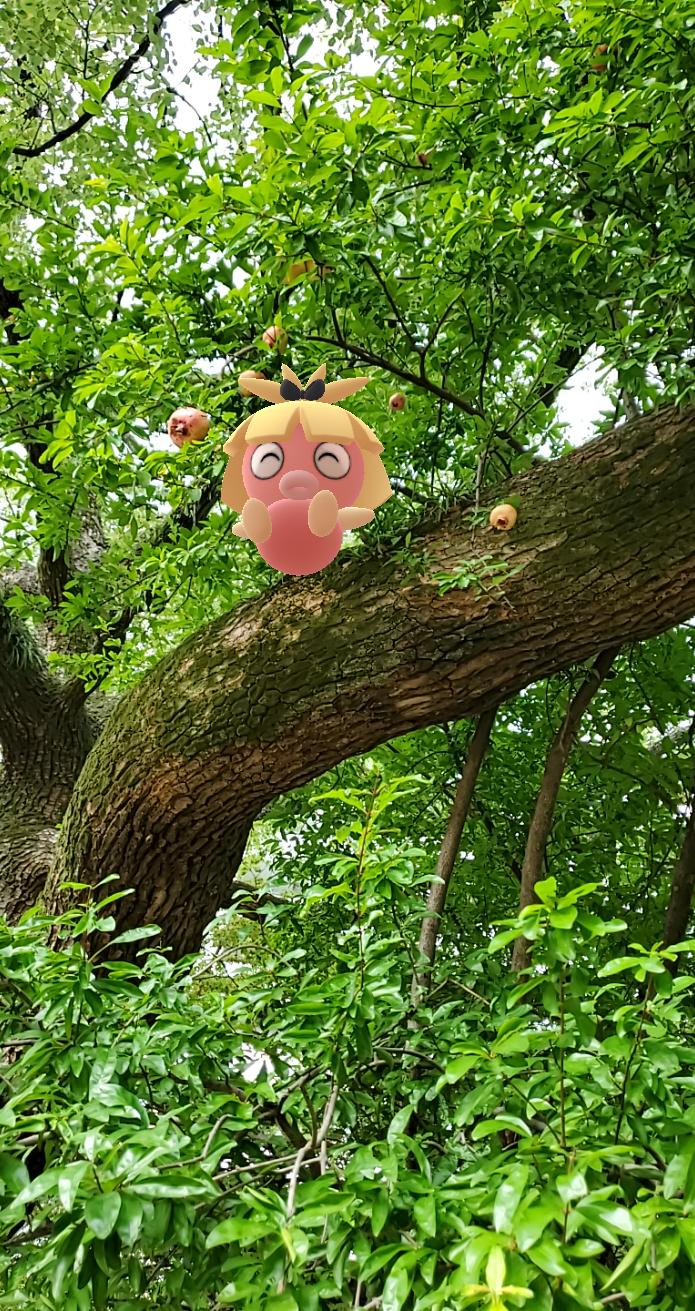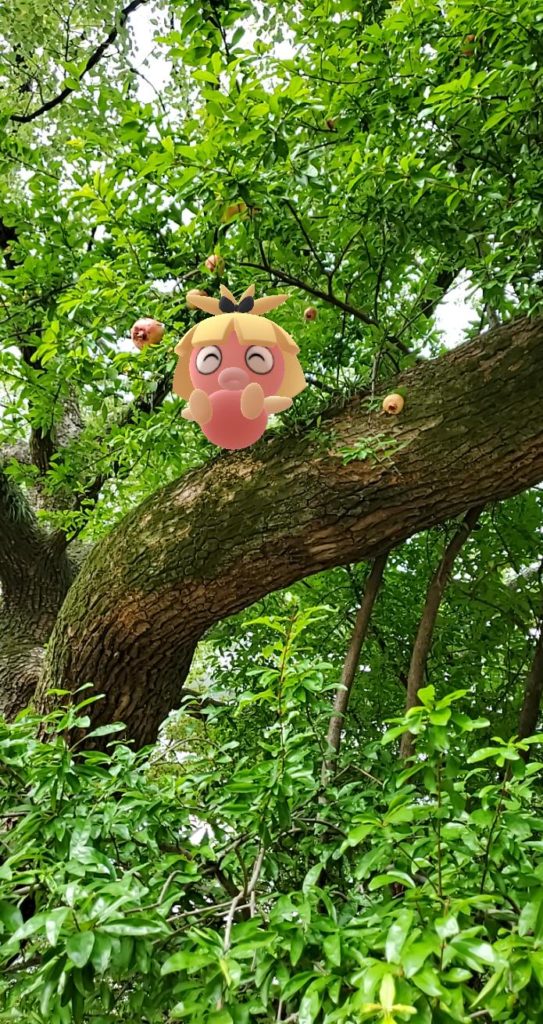 'She is very happy to find the pomegranate fruit'
'Shining over the Seas' by 1ejlmd89, Batangas City, Philippines.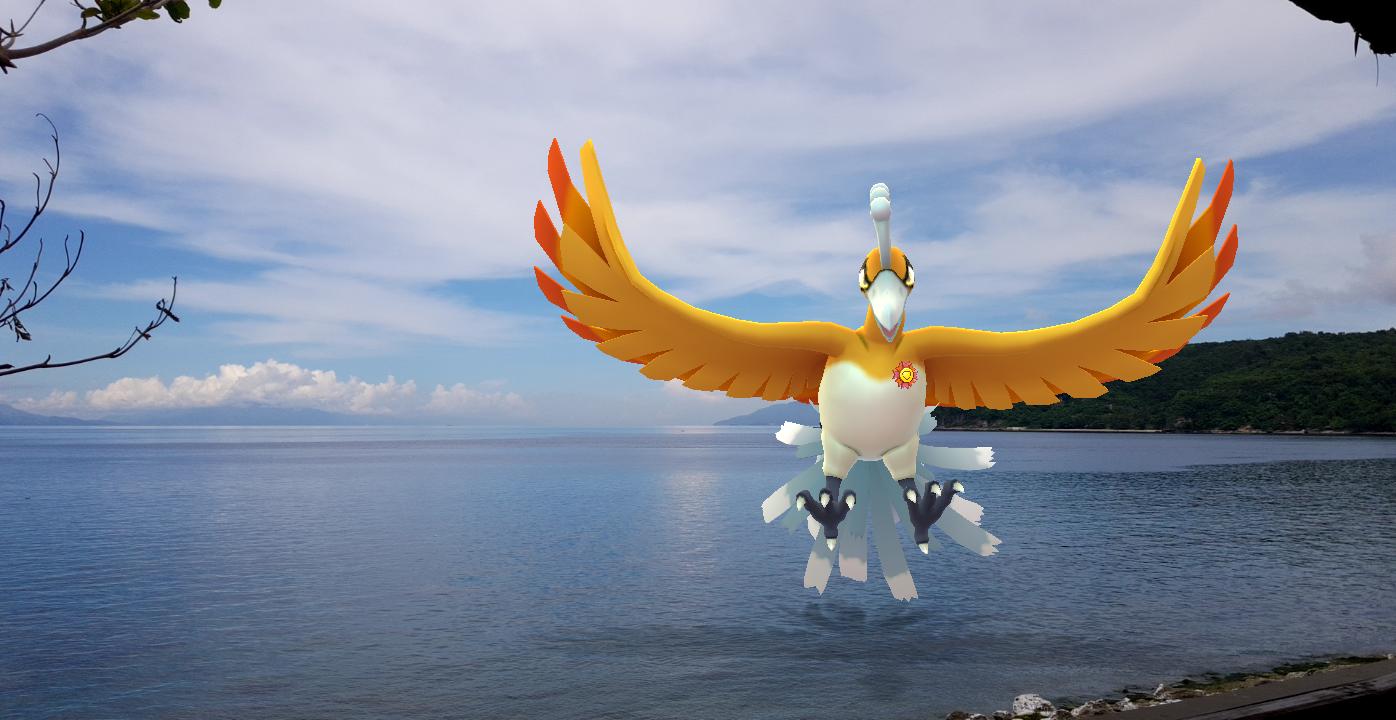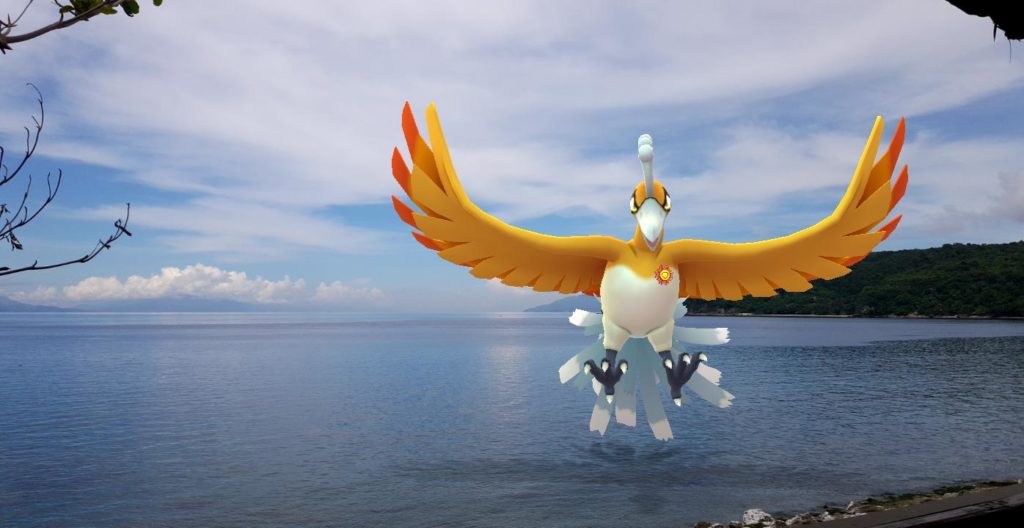 'As the earliest rays of the sun burst forth from the horizon, so too does the silver and golden feathers of this legend, bursting forth over the ocean.'
'Happy Birb' by RTSCK0833, Granada, Spain.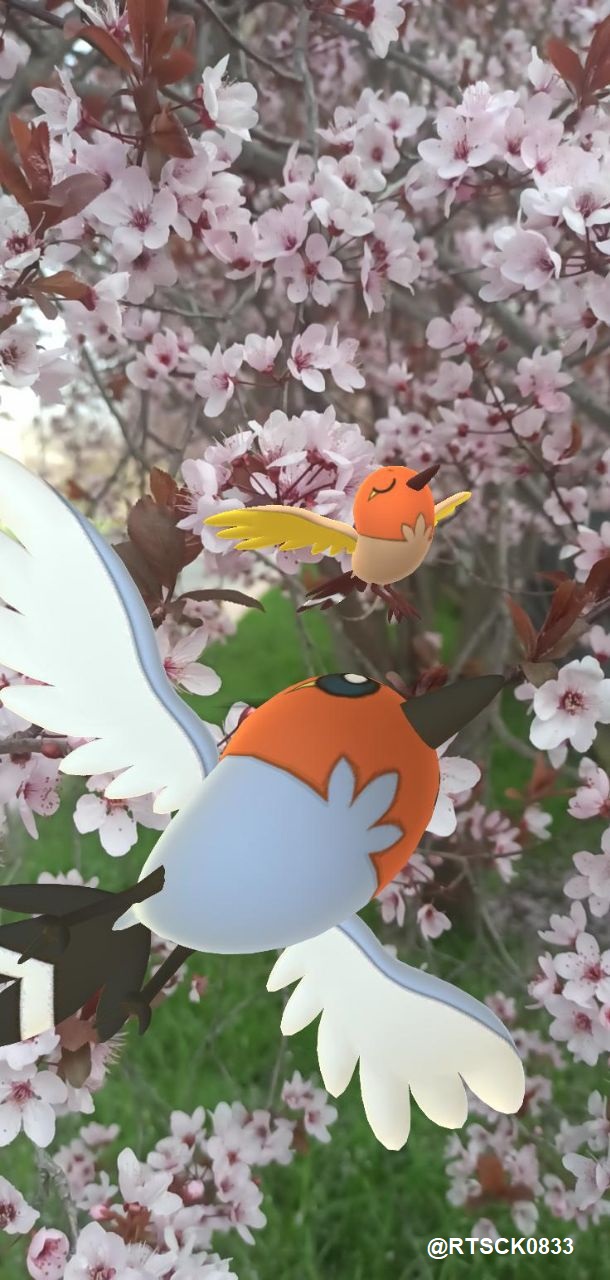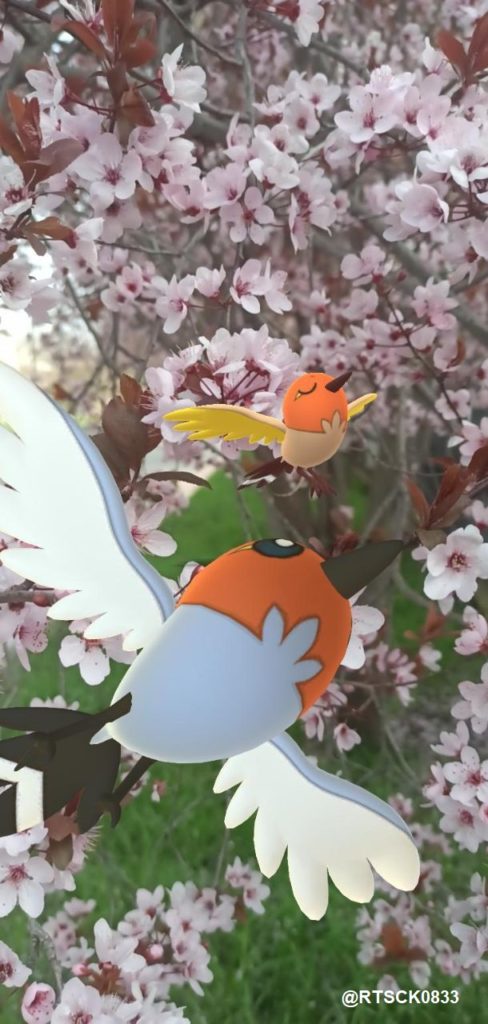 'Spotted some happy fletchlings playing around an almond tree.'
'Lotad in his natural habitat' by Pokemonswild, Hopfen Am See, Germany.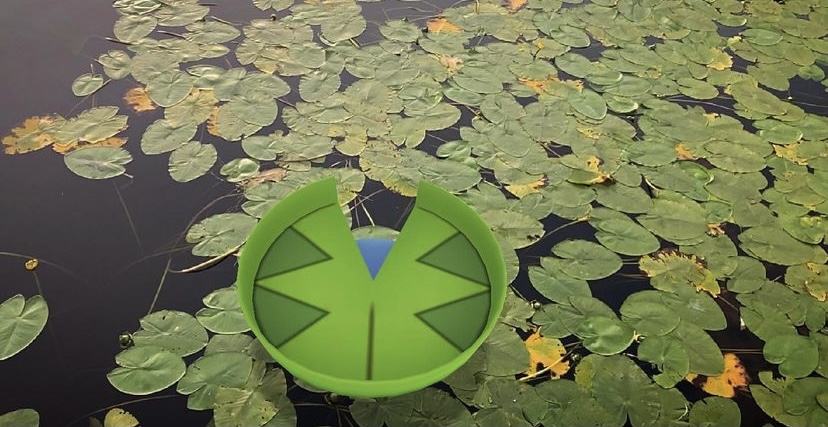 'Lotad is always happy to be in the water with his friends. He loves to be in his natural habitat. Chilling with everyone is his favorite thing on earth!'
'Longing for water' by Pbv302, Norway.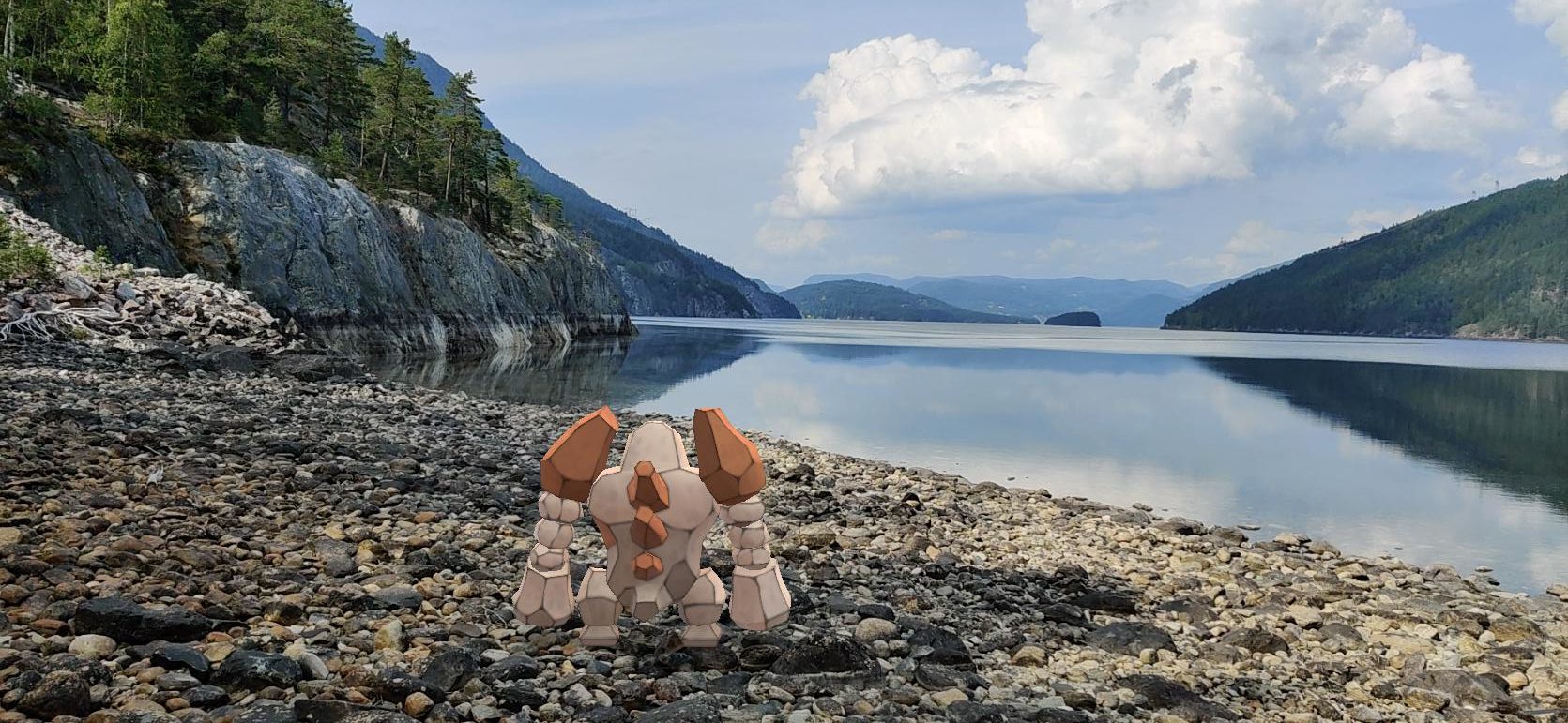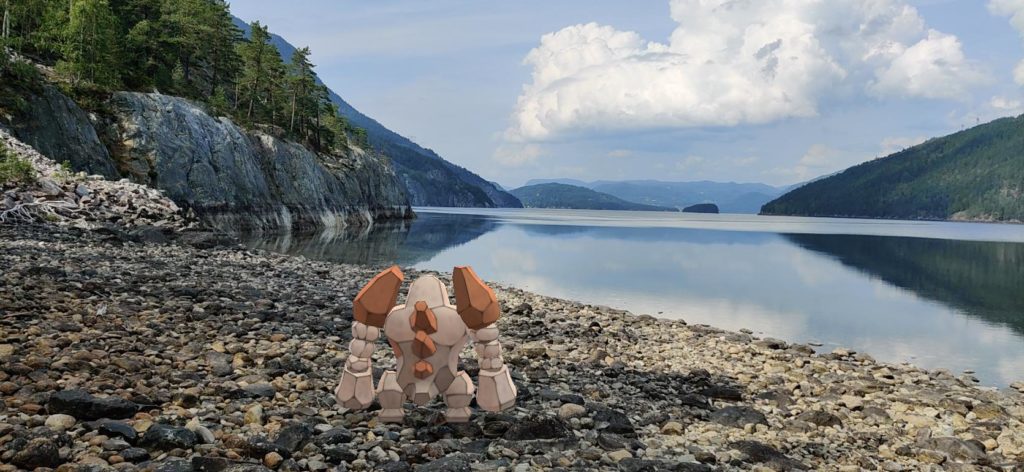 'Found this guy on a cooling stop during our family trip in Norway.'
'Walking path.' by ずんだオレ, Riverside.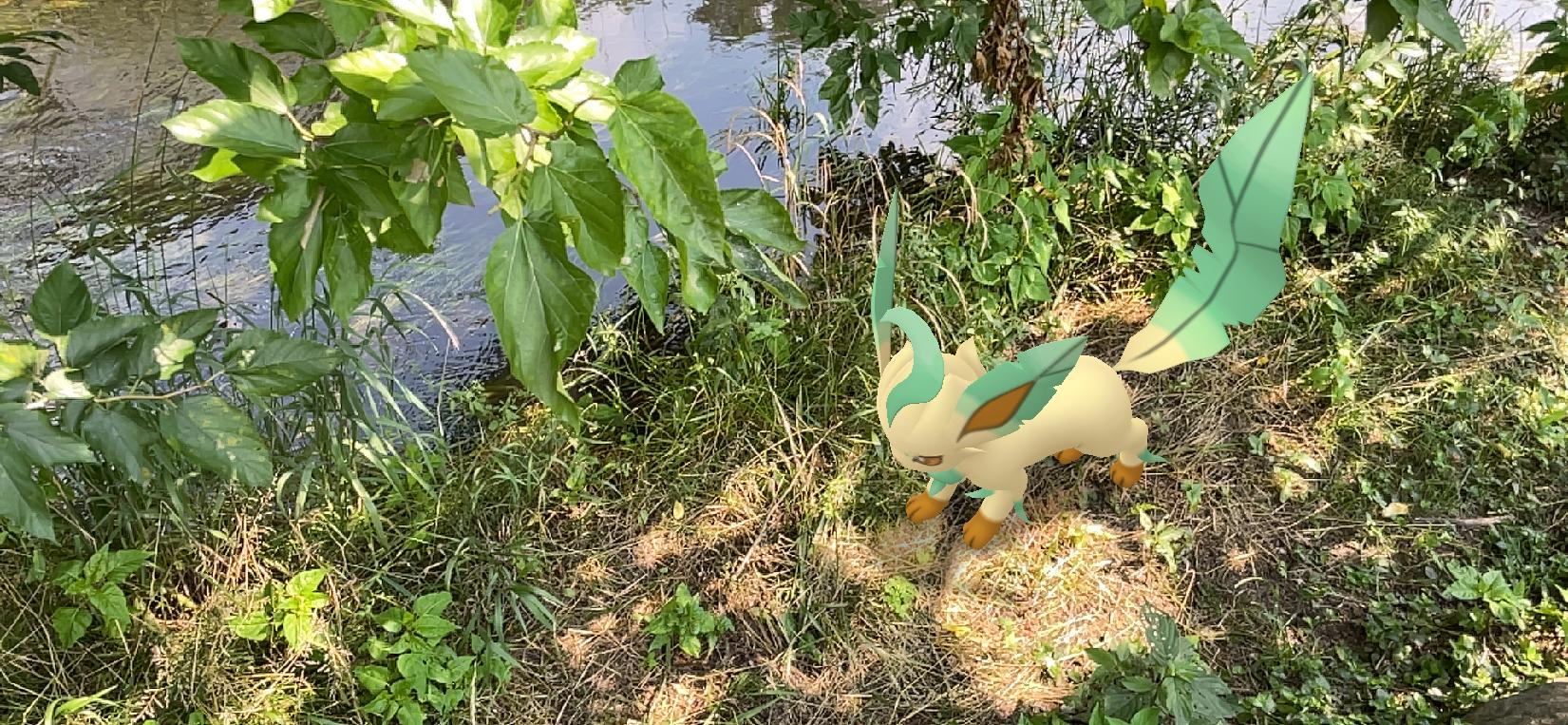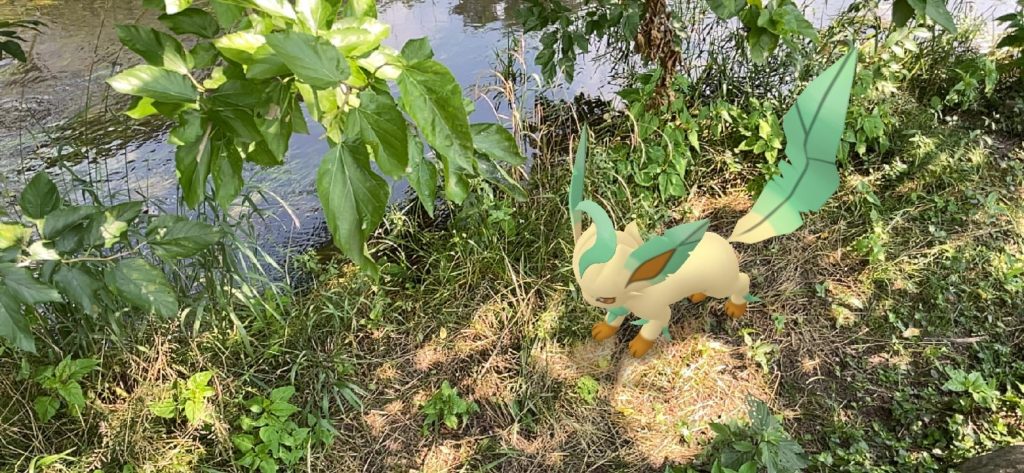 'A Walk Through the Trees.'
'Just a Little Galvantula' by Espeon Willow, Melbourne, Australia.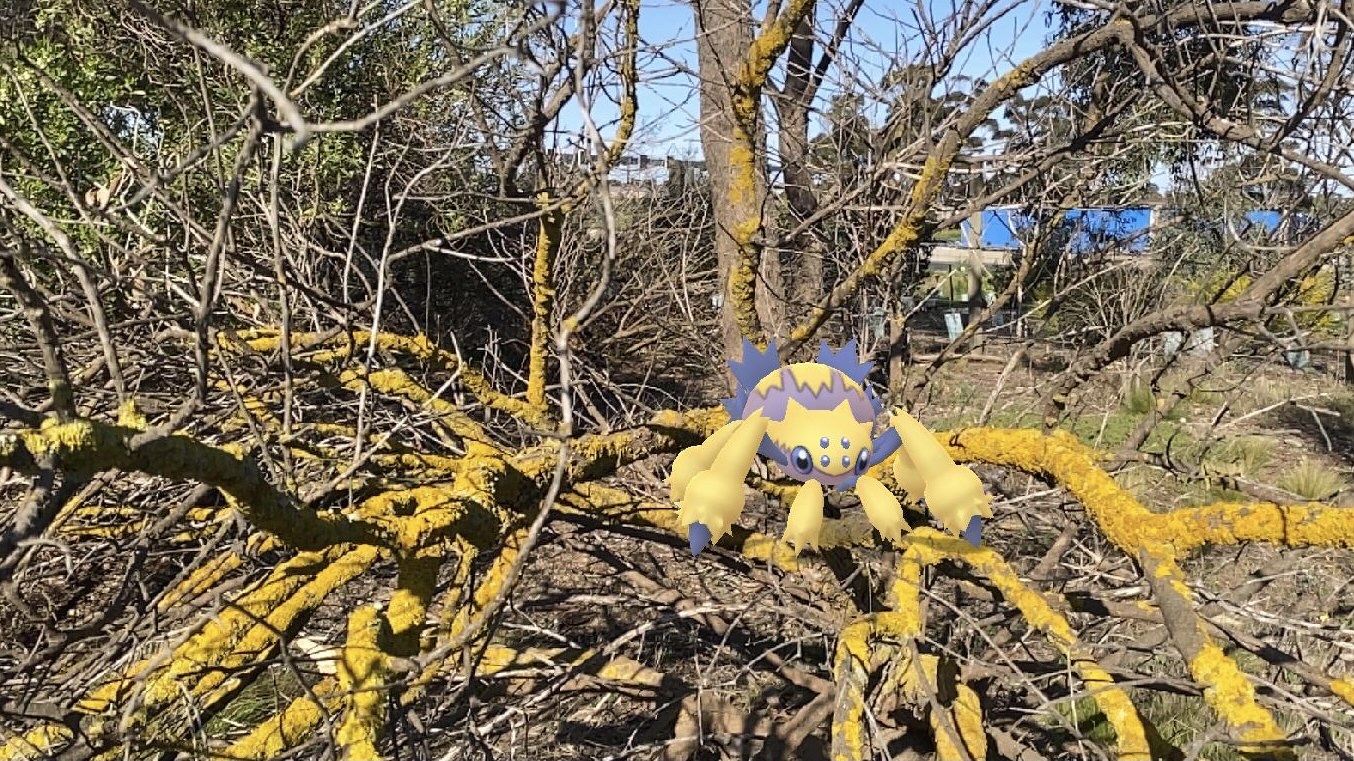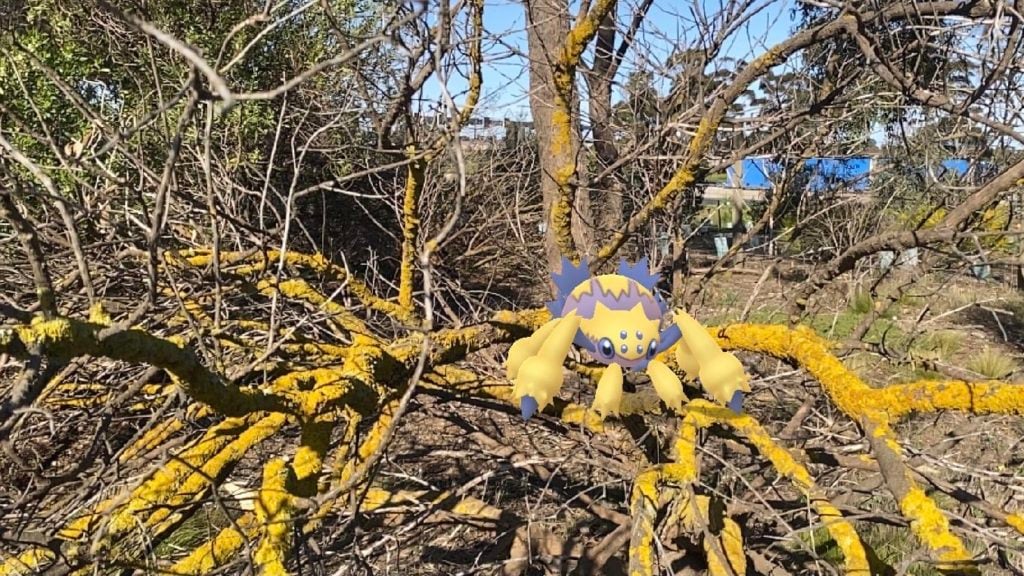 'I don't usually like spiders. In fact I'm scared of most types and run in the opposite direction. But when I was out walking the other day, this old moss-covered tree fascinated me. And there among the branches was not a huge Galvantula, but a little one blending into its environment. Maybe there are some spiders that aren't so scary after all. As long as it stays on its branch of course!'
By Samvise97, Gorizia, Italy.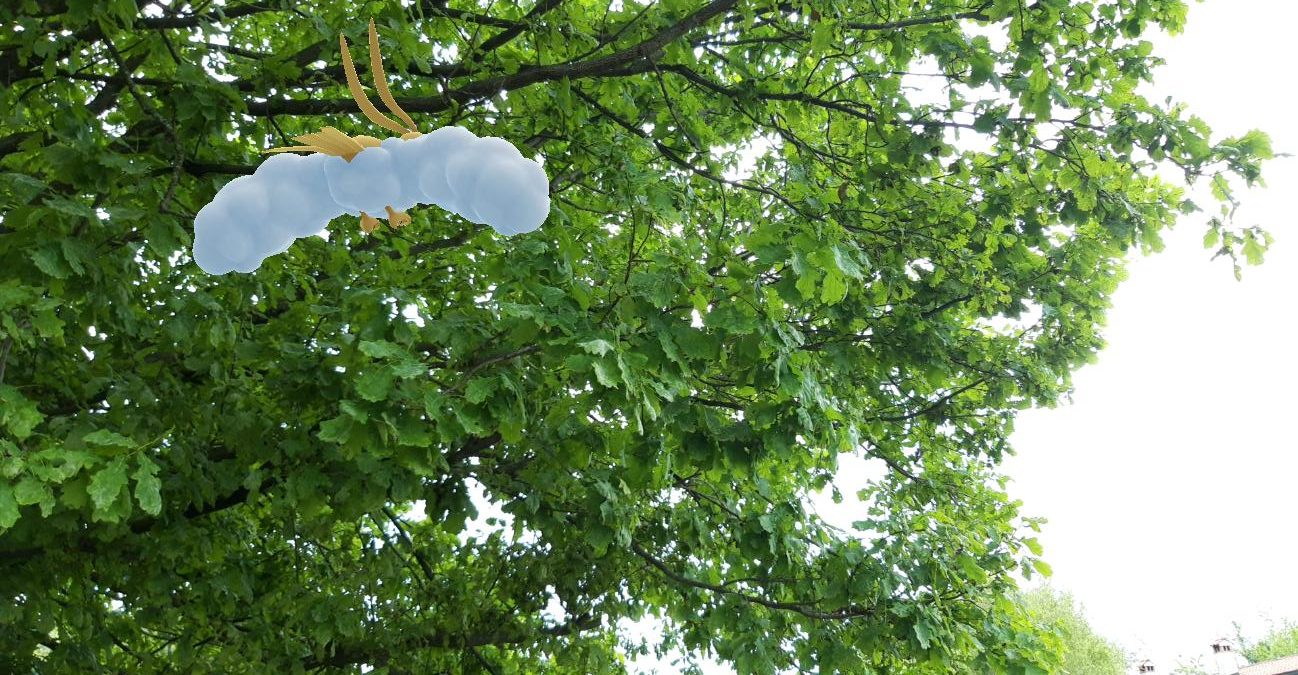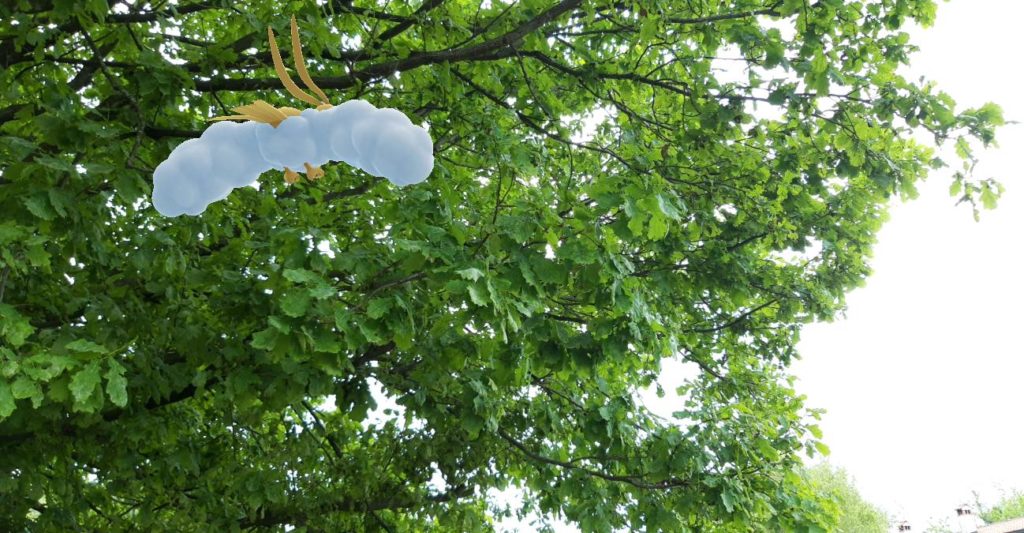 'Flying altaria in a sunny day'
'Blue Like the Sea' by Feresk, Moalboal, Cebu, Philippines.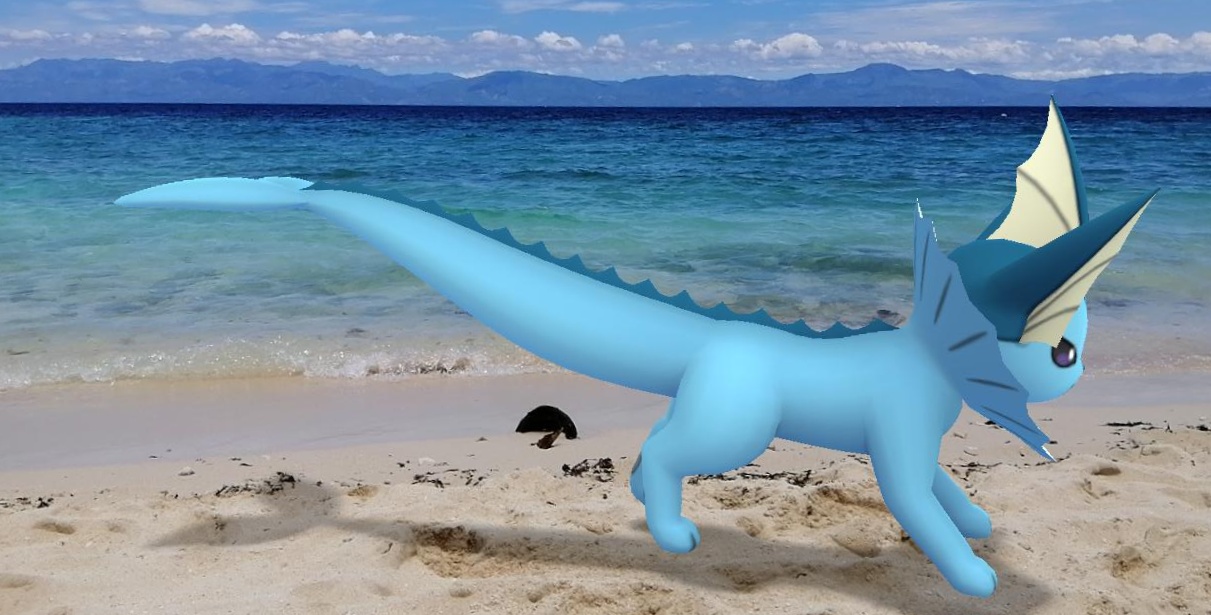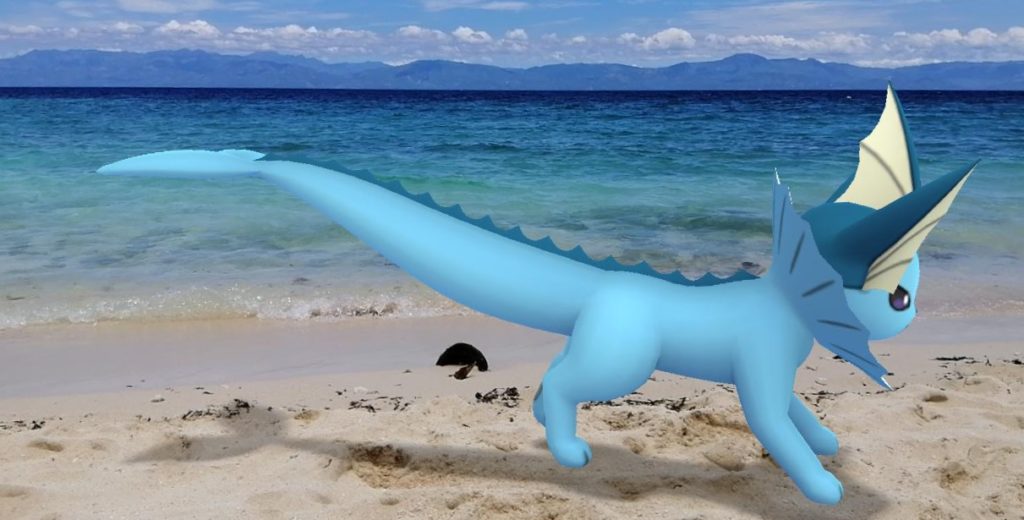 'Blue sky. Blue sea. Blue Vaporeon.'
'And Then A Spearow Comes Along' by emilliondreams, Pasig City, Philippines.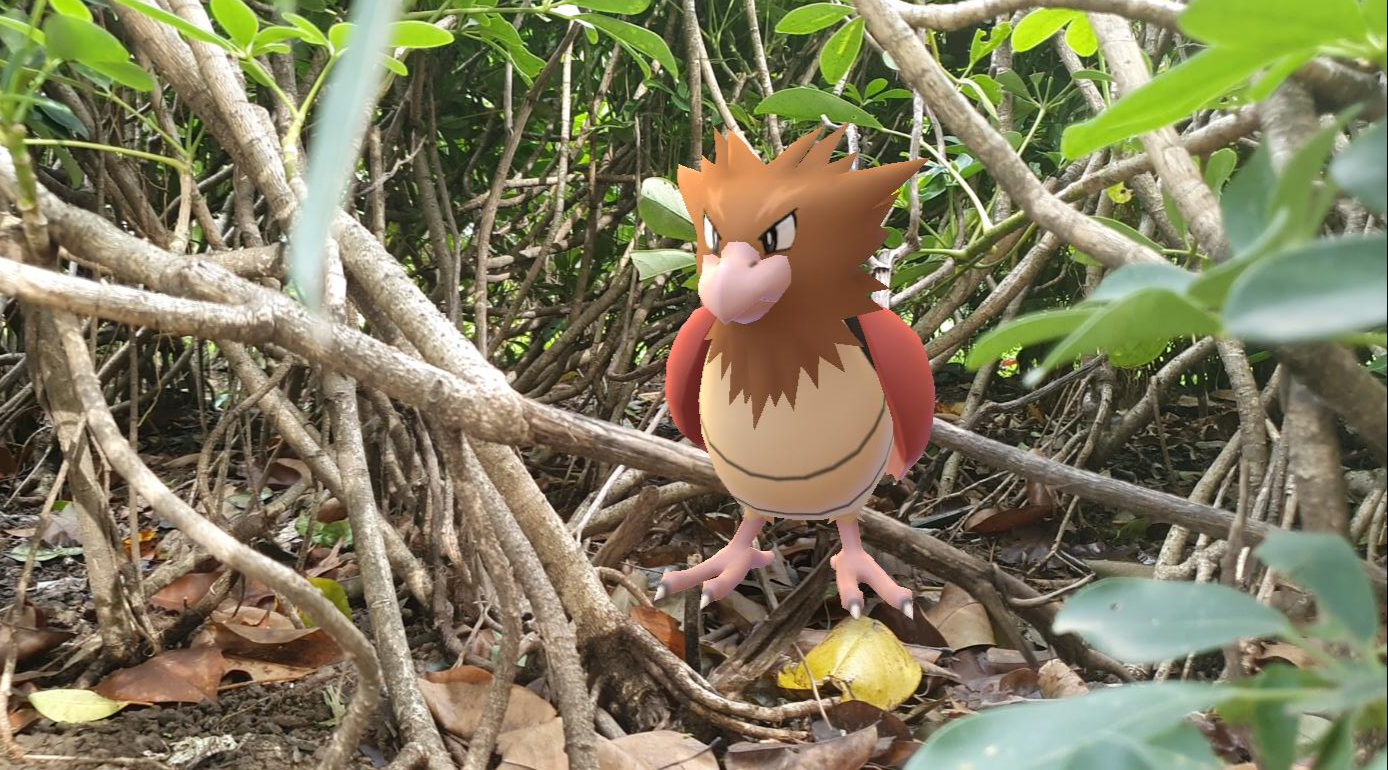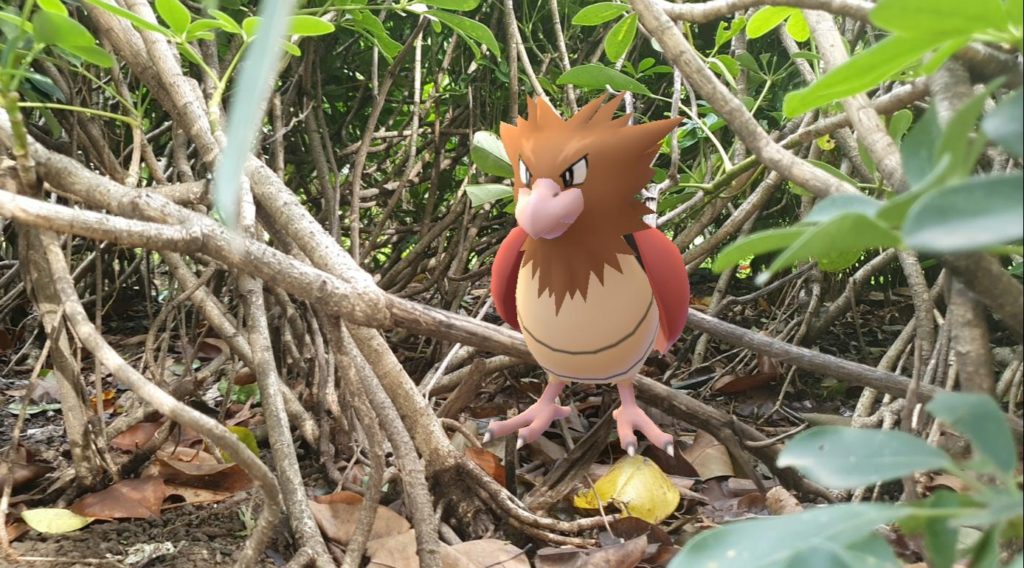 'I thought I would be attacked when I tried to take to the photo of this majestic Spearow but I gained a new friend instead. I guess some risks (and AR photos) are worth taking!'
'Fun at the jetty' by pgobra, Tampico, Tamaulipas, México.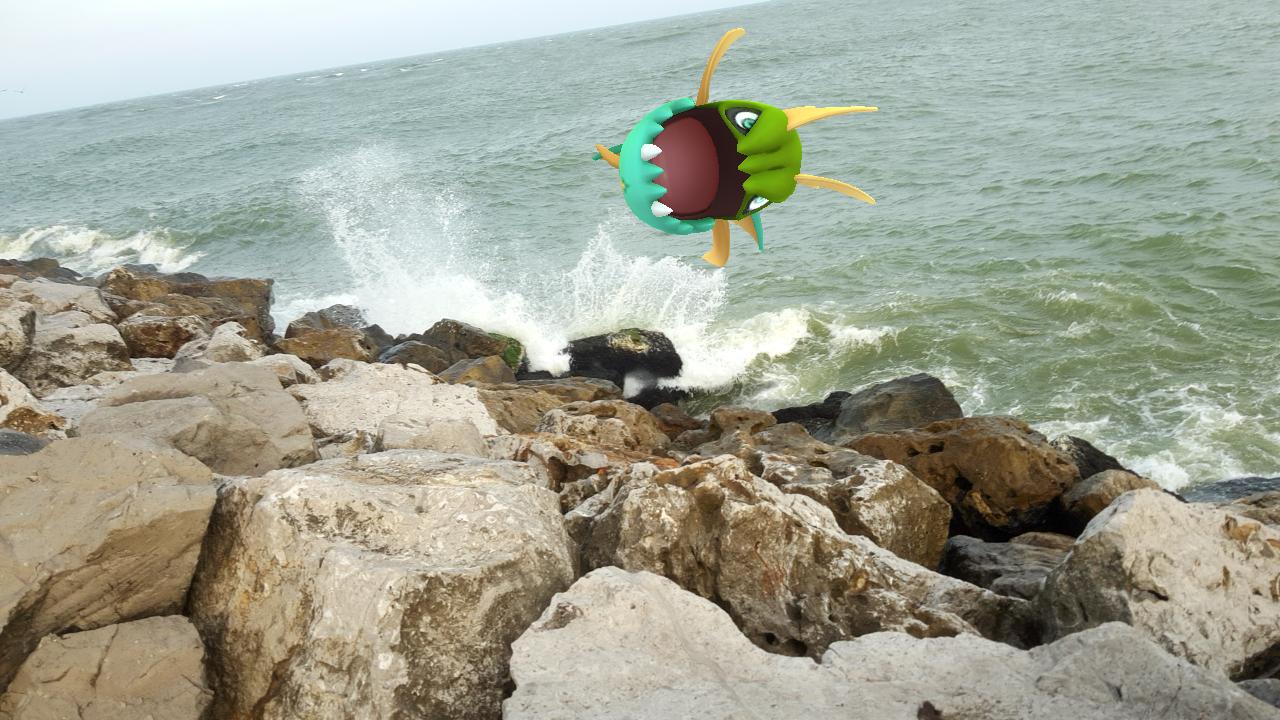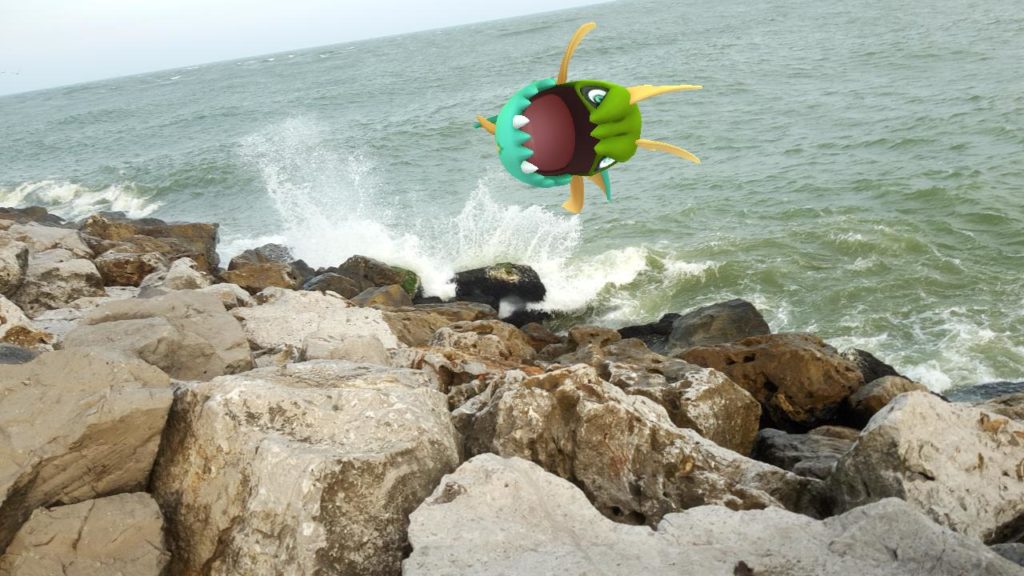 'During a walk along the boardwalk I was able to take a snapshot of this wild Carvanha'
'Bidoof on a Log' by WorkmanDuo, Beaverton, Oregon.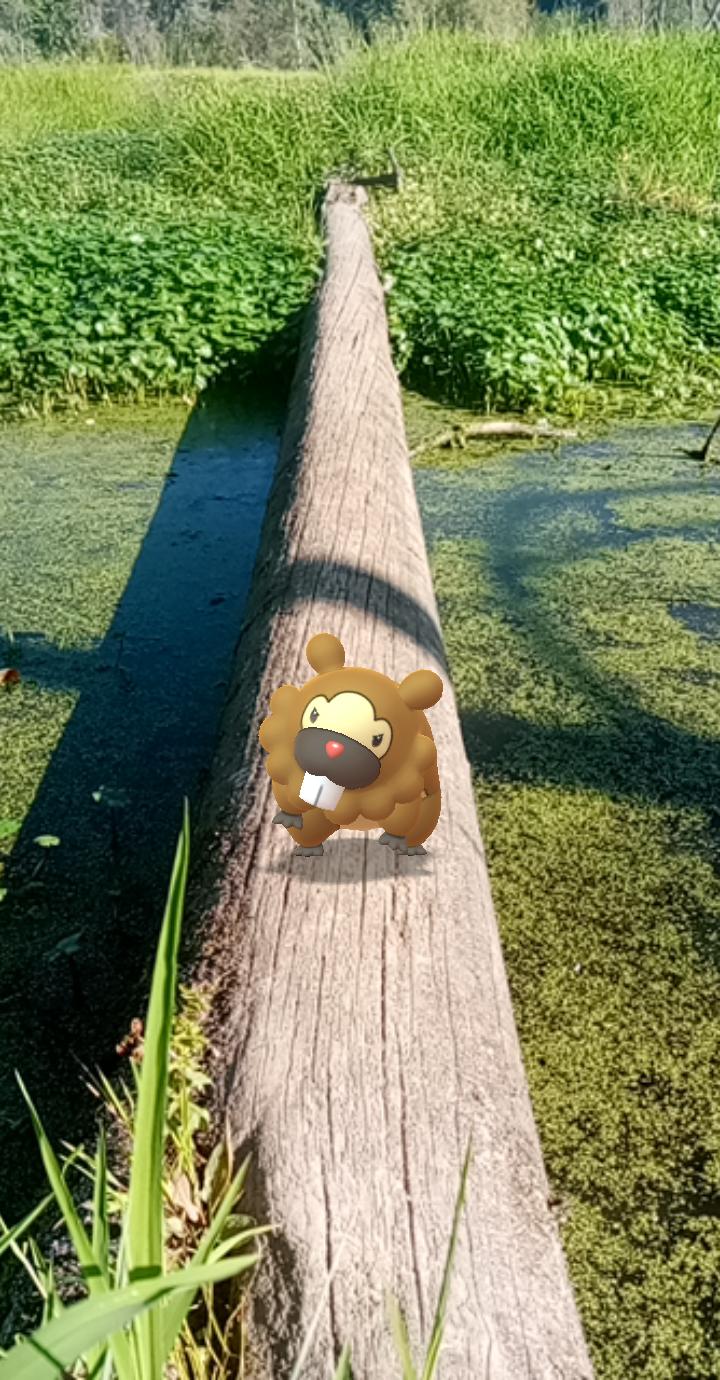 'I went on a little walk and I see this Bidoof! I lean down to take a pic, but he wasn't very happy… '
'Mind your Ches steps' by ANK79, Riverfront Flower Park, Ahmedabad, India.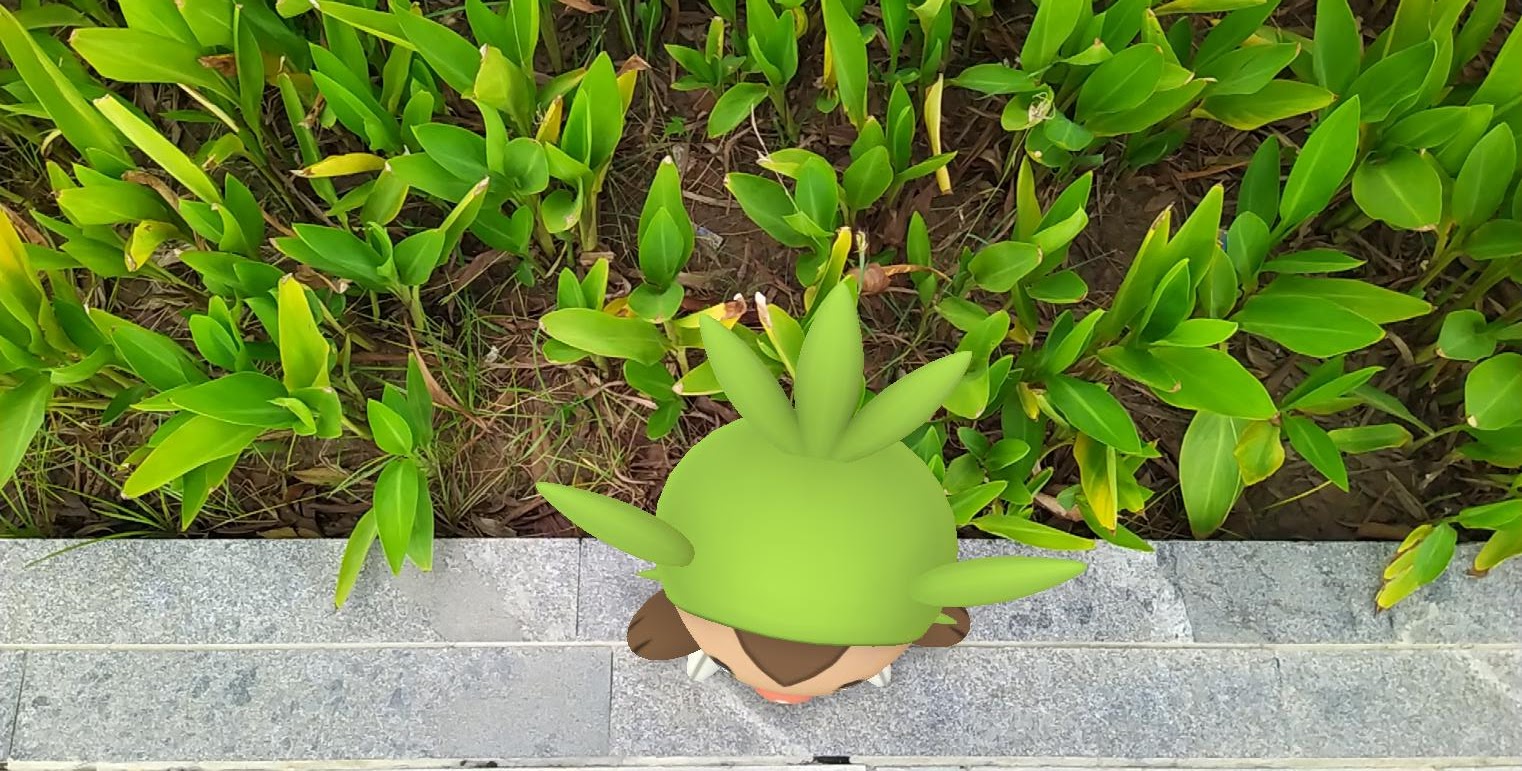 'This little Chespin making his steps to real world from Riverfront Flower Park. What kind of fun he will bring?! Let's see…'
'Accepted him' by nana15AR, Hiroshima City, Japan.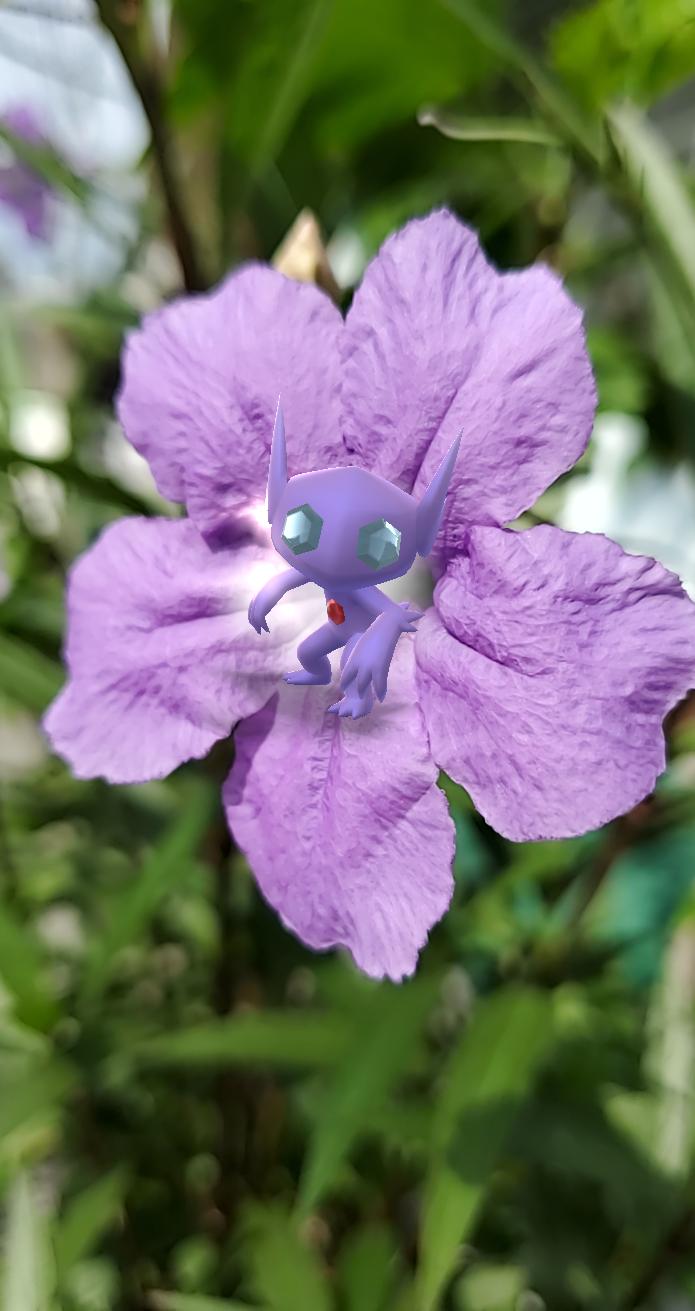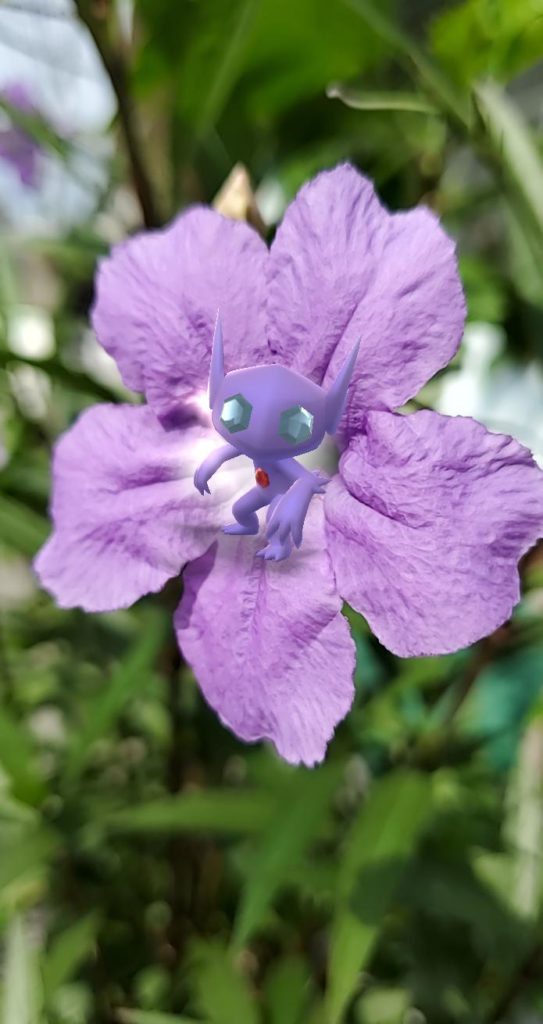 'The flowers accepted him as he came to be nice.'
'Corsola on the Coast' by Michaelalex246, Barbados.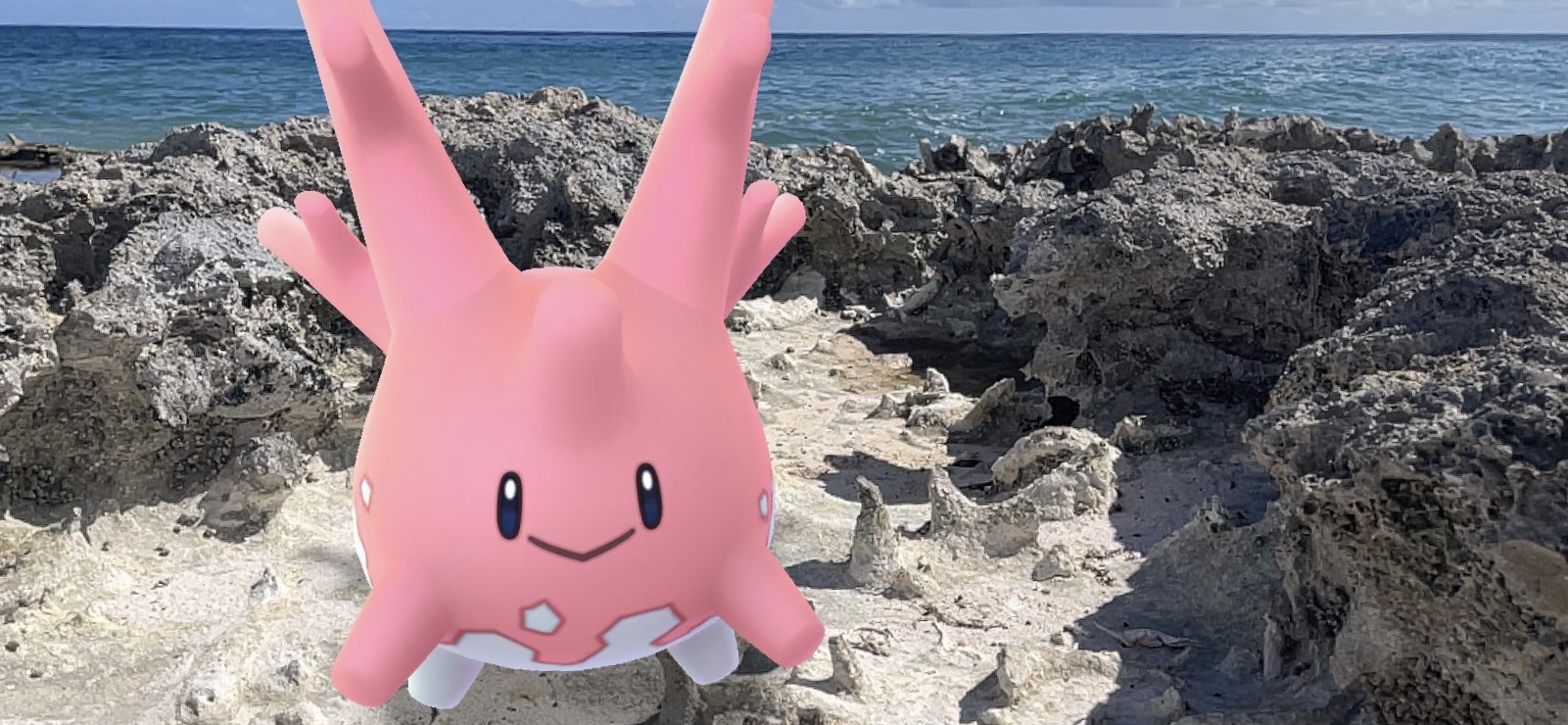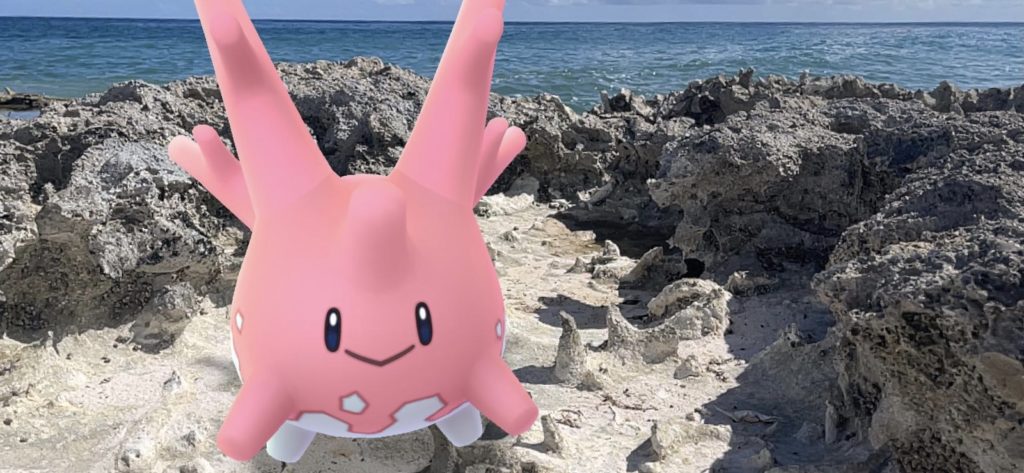 'Went for a walk along the rocky south coast and bumped into this poor Corsola who seems to have been washed up from the sea. While it didn't seem too bothered, I knew I had to get them back into the see because it was a really hot day and I didn't want to risk him getting dried out'
'Snow, sweet snow' by RTSCK0833, Dinant, Belgium.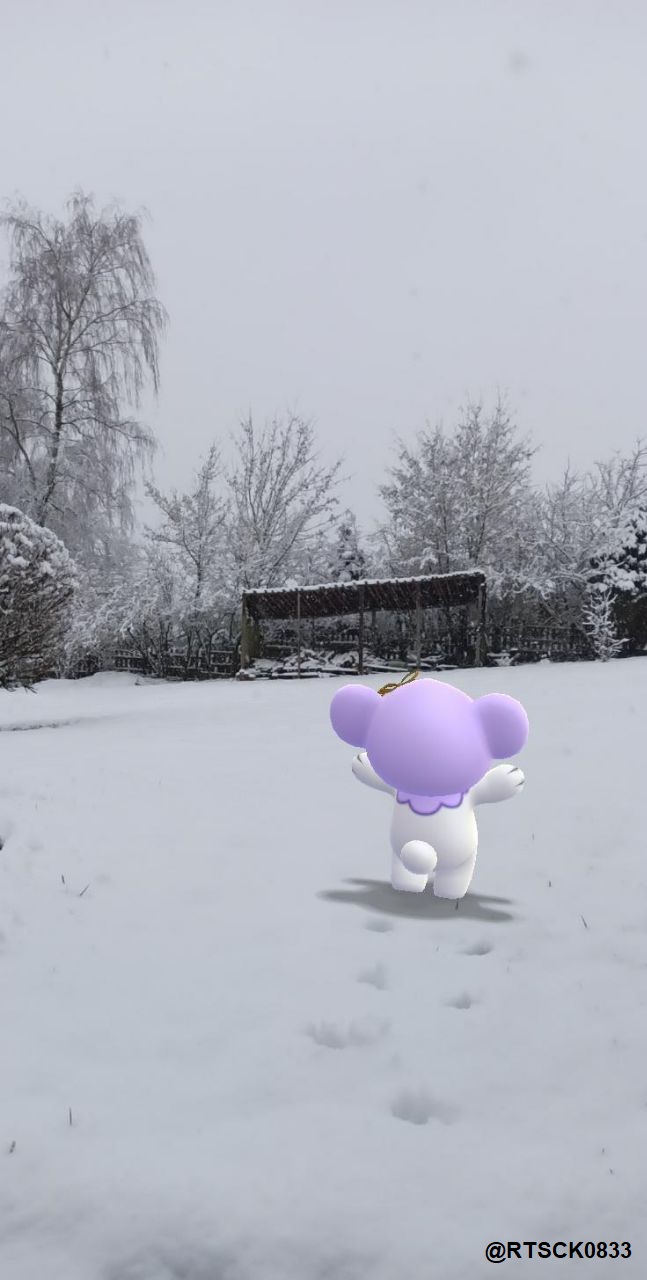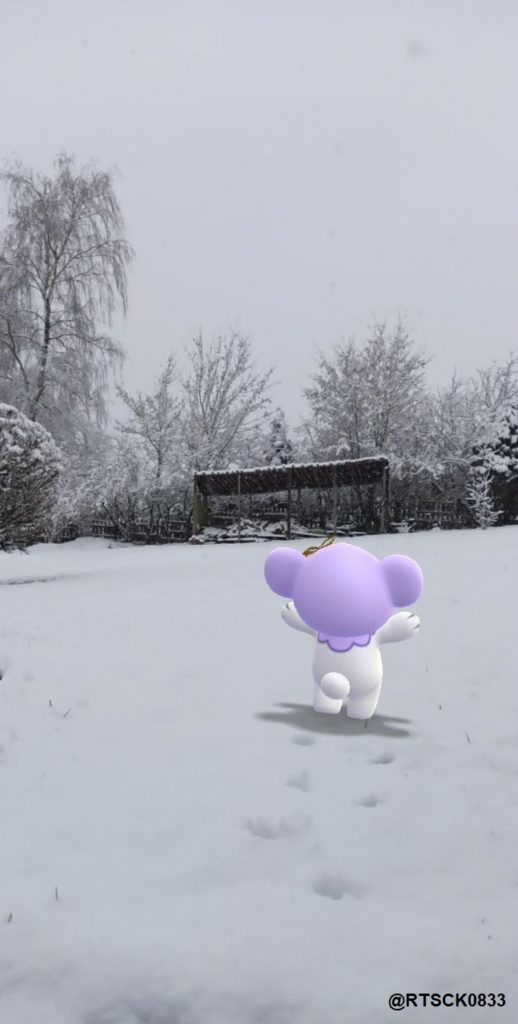 'My Cubchoo enjoying the snow!'
Edited Images
The below AR images have been edited or filtered in some way.
'Family' by OptimusX51, Phoenix, AZ, USA.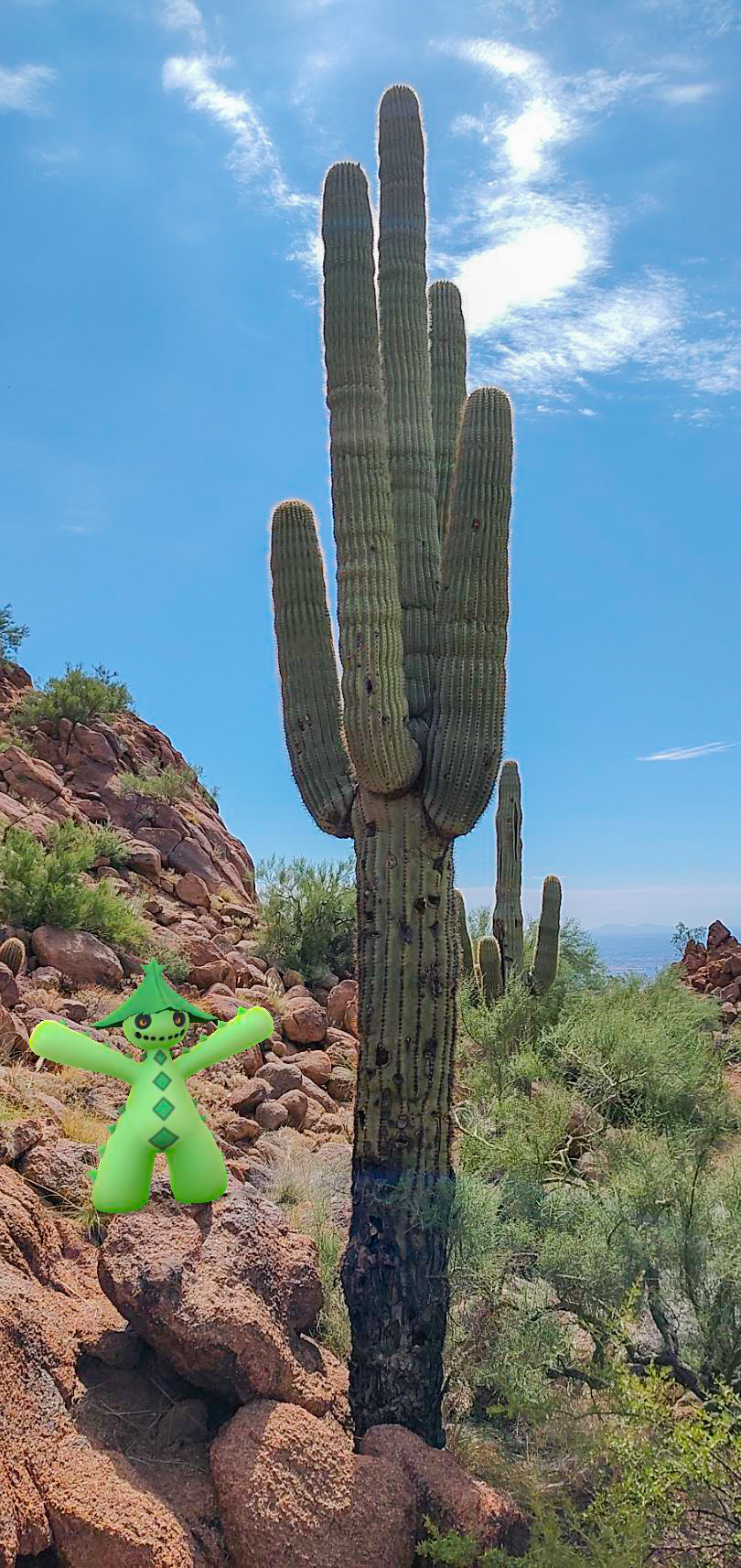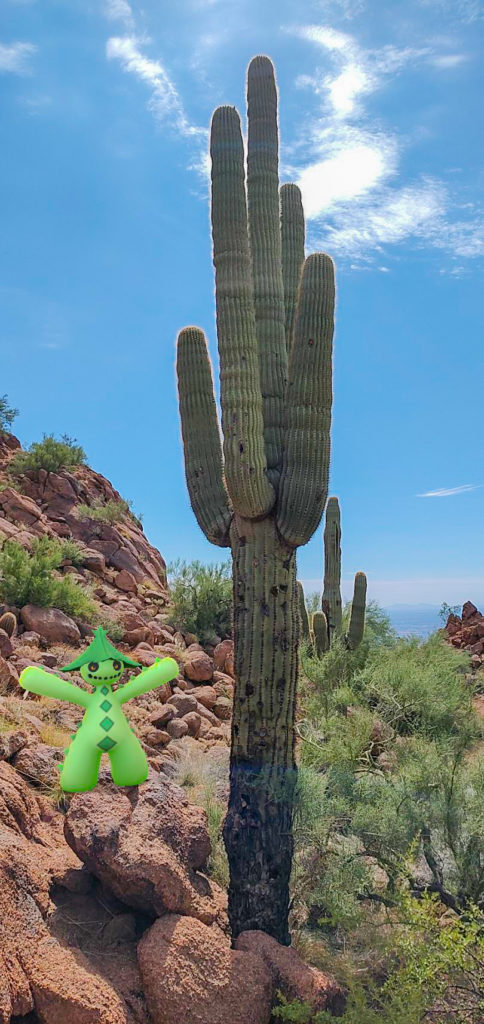 'Cacturne visiting his big cousins.'
'Golden Hour' by Mythical Lae Snaps, Duck, North Carolina.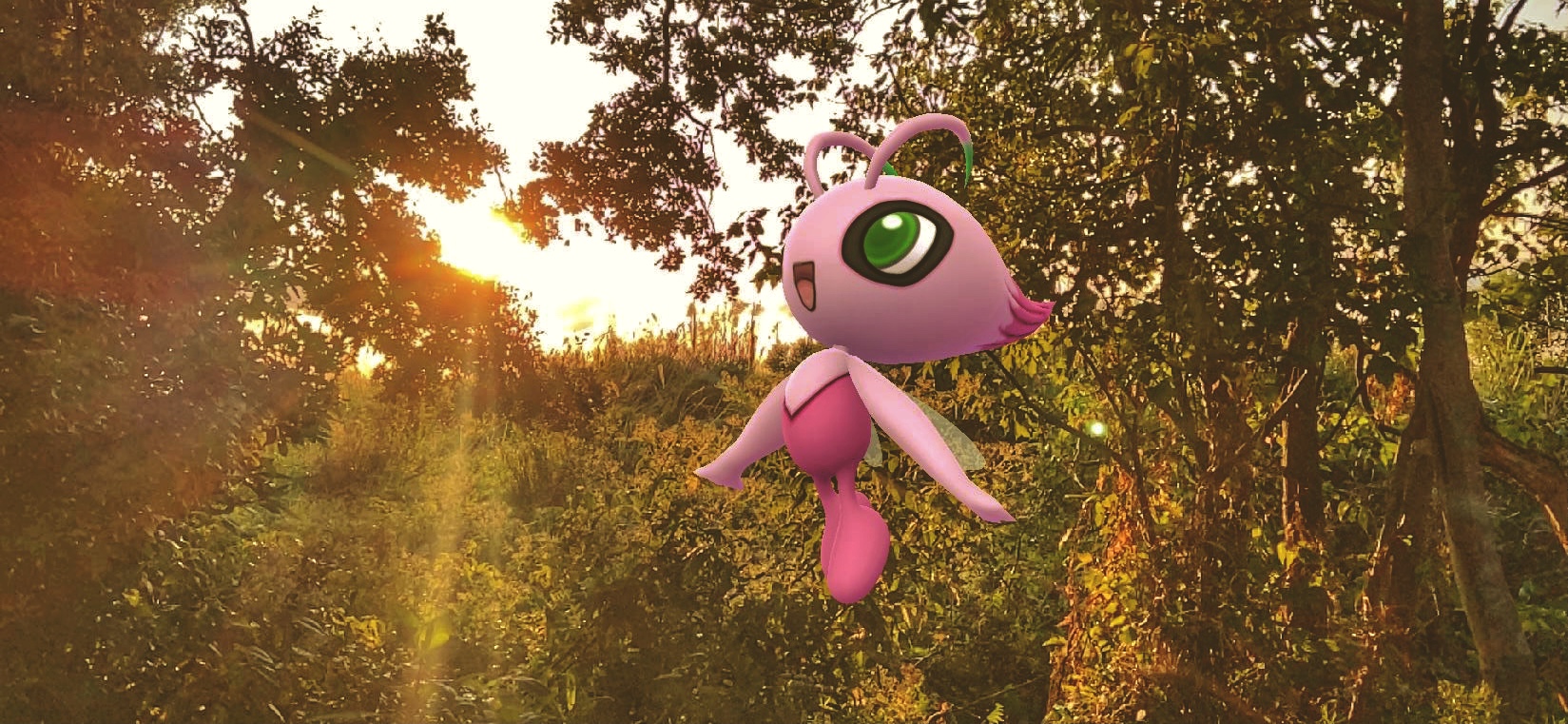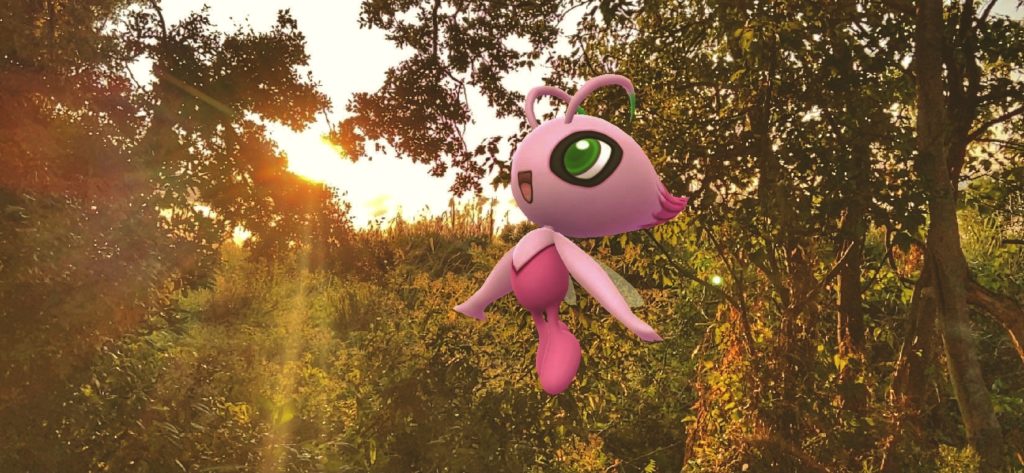 'This photo was taken shortly after Hex Manifesto (who I met through taking Pokémon AR photos and posting them online) proposed to me while we were on vacation together. We were watching the sun set together and being us, we had to capture the moment with some photos. Some very good, happy memories just as magical as a shiny mythical Pokémon!'
Editors Note – Soooo many congratulations to Hex and Alaetra! The livestream is on their instagrams so go check it out, so much cuteness.
By Johnysntpogopics, Lisbon, Portugal.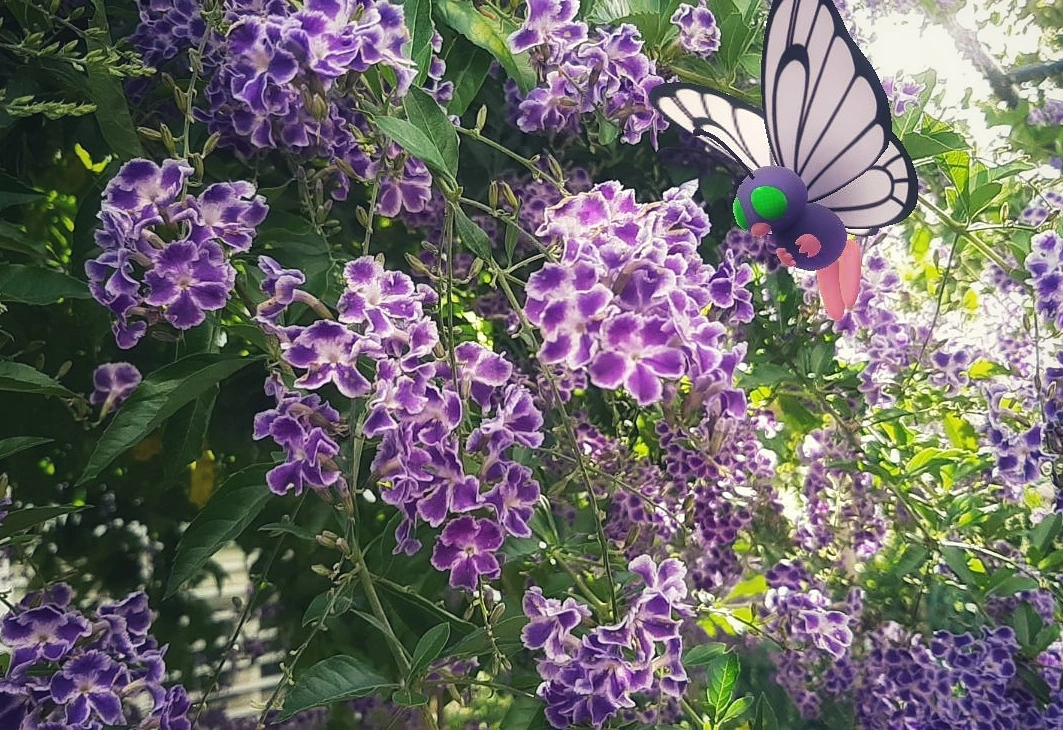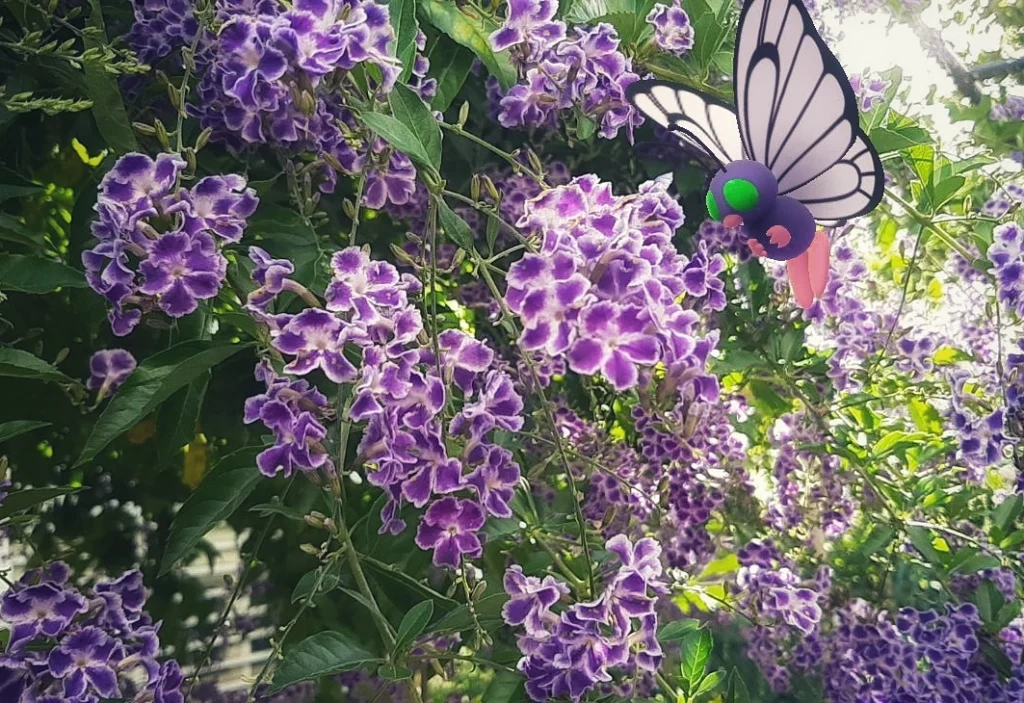 'A shiny Butterfree taking it's time to smell the flowers.'
'Call of the forest' by Azzergal, Manchester, UK.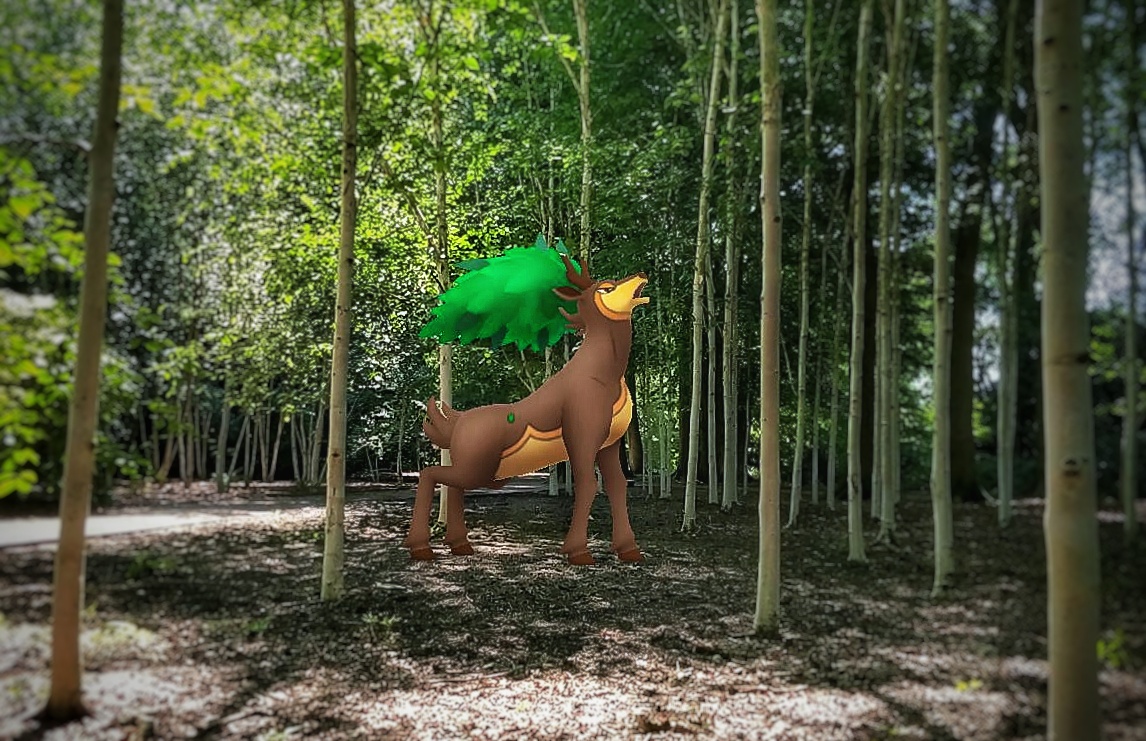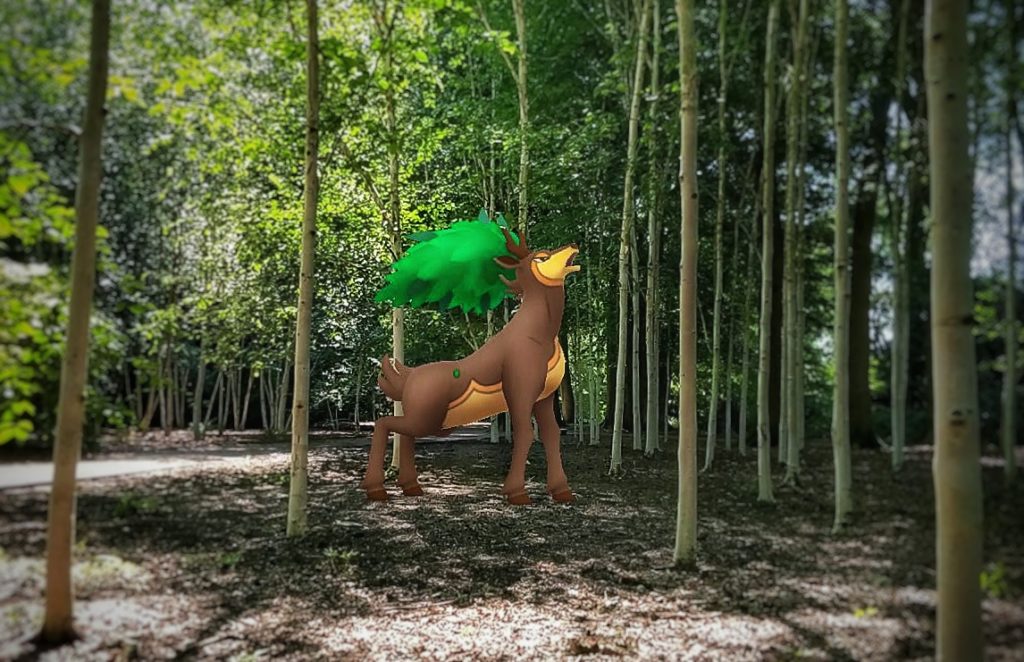 'The Sawsbuck of my local forest like to celebrate the summer with decorative displays of leaves on their antlers. In the early mornings you can hear them calling out to each other when they find a particularly good group of trees.'
'I believe in magic.' by ElKhan32, Essex, UK.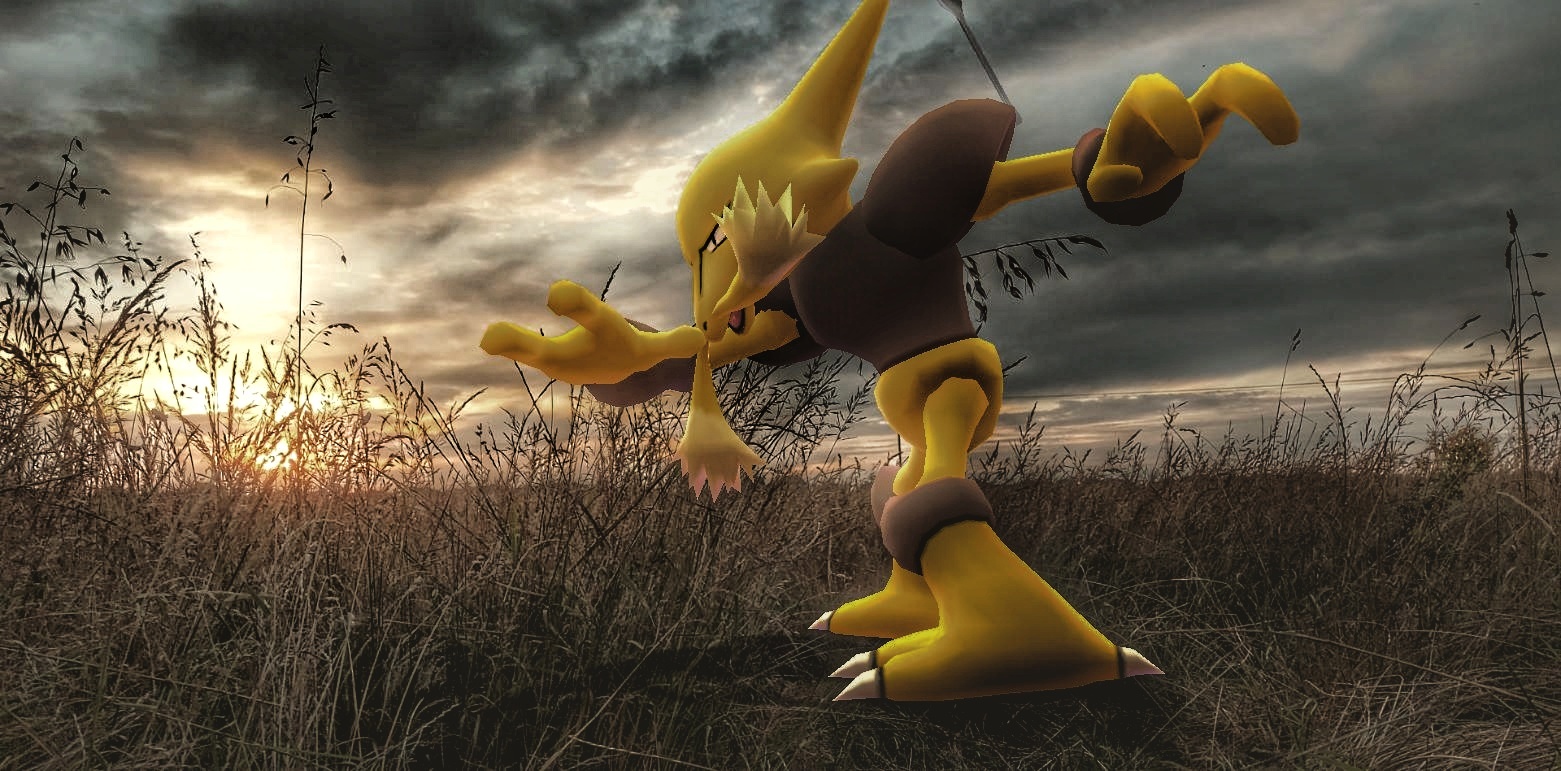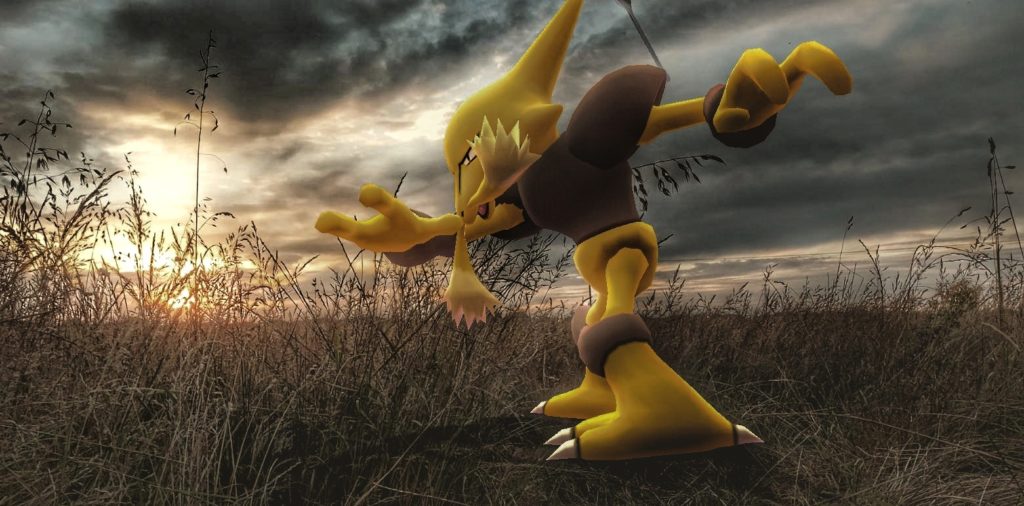 'The magic is real and at the dawn of the day Alakazam works this magic on the evening sky allowing us to see this beautiful sight.'
'Colors of Dusk' by Feresk, Cebu City, Cebu, Philippines.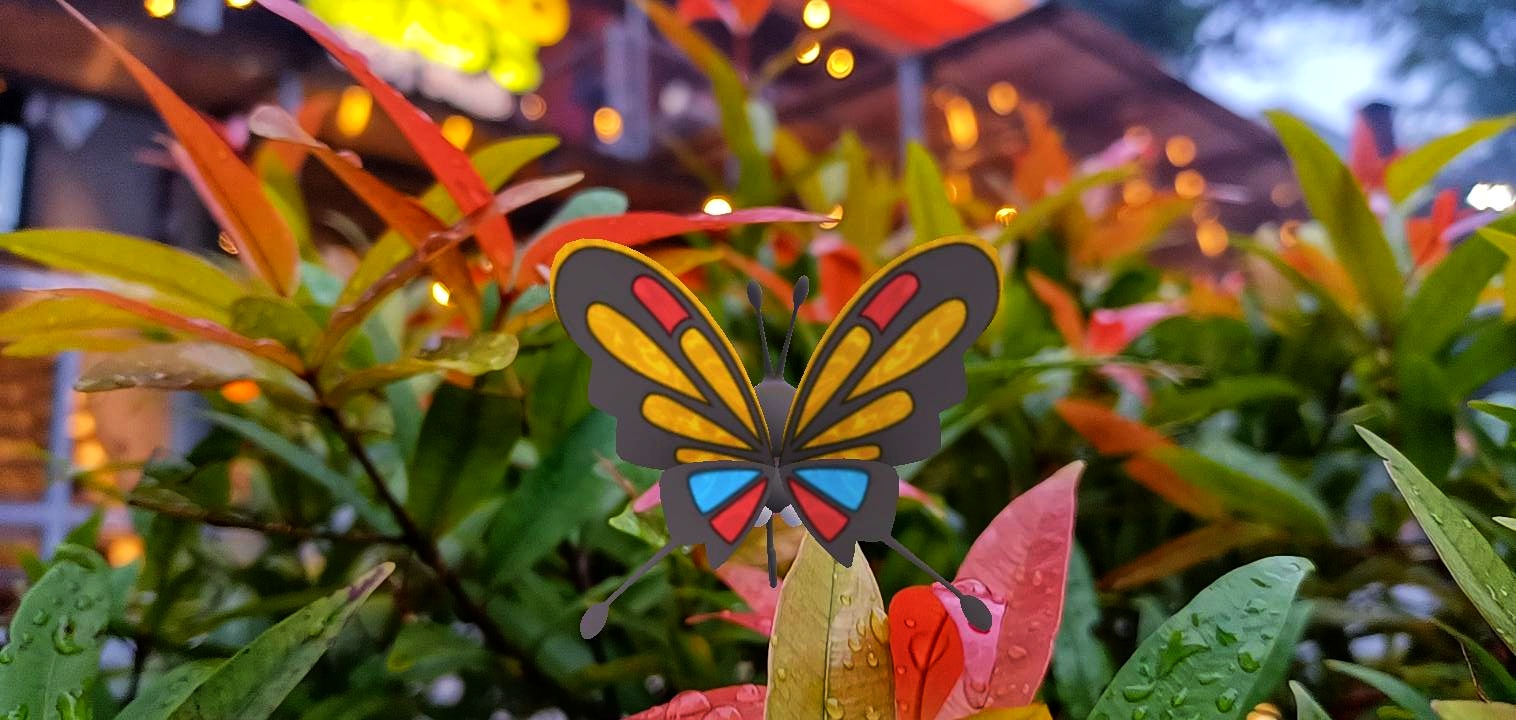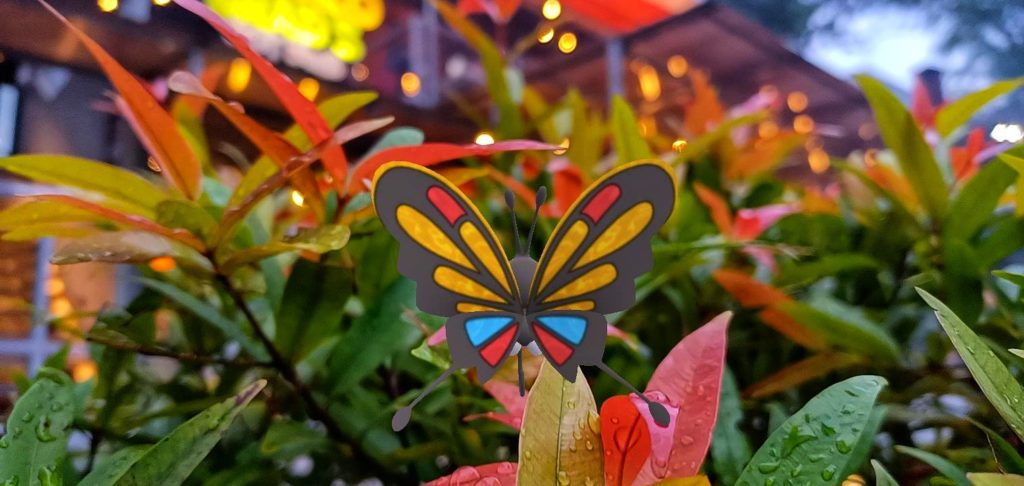 'As the sun was setting, I couldn't help but notice a Beautifly match the colors of its surroundings.'
'Splashing Out' by Toker, Coeur d'Alene, ID USA.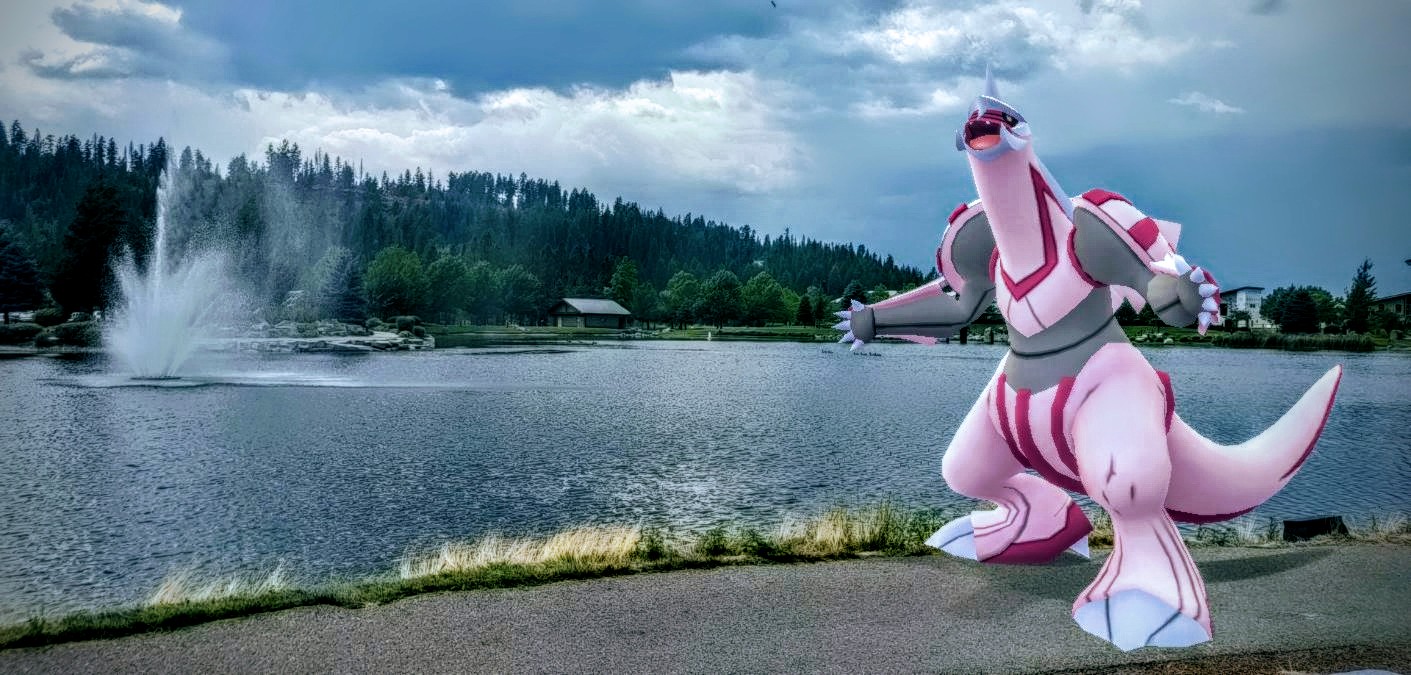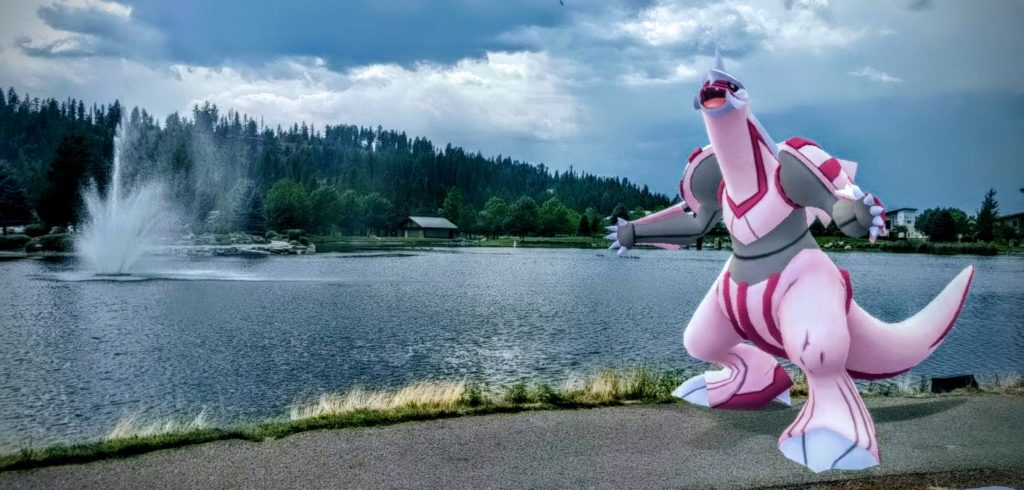 'The fountain in the back makes it seem as if Palkia came from there'
'Mega Vine Whip' by Azzergal, Manchester, UK.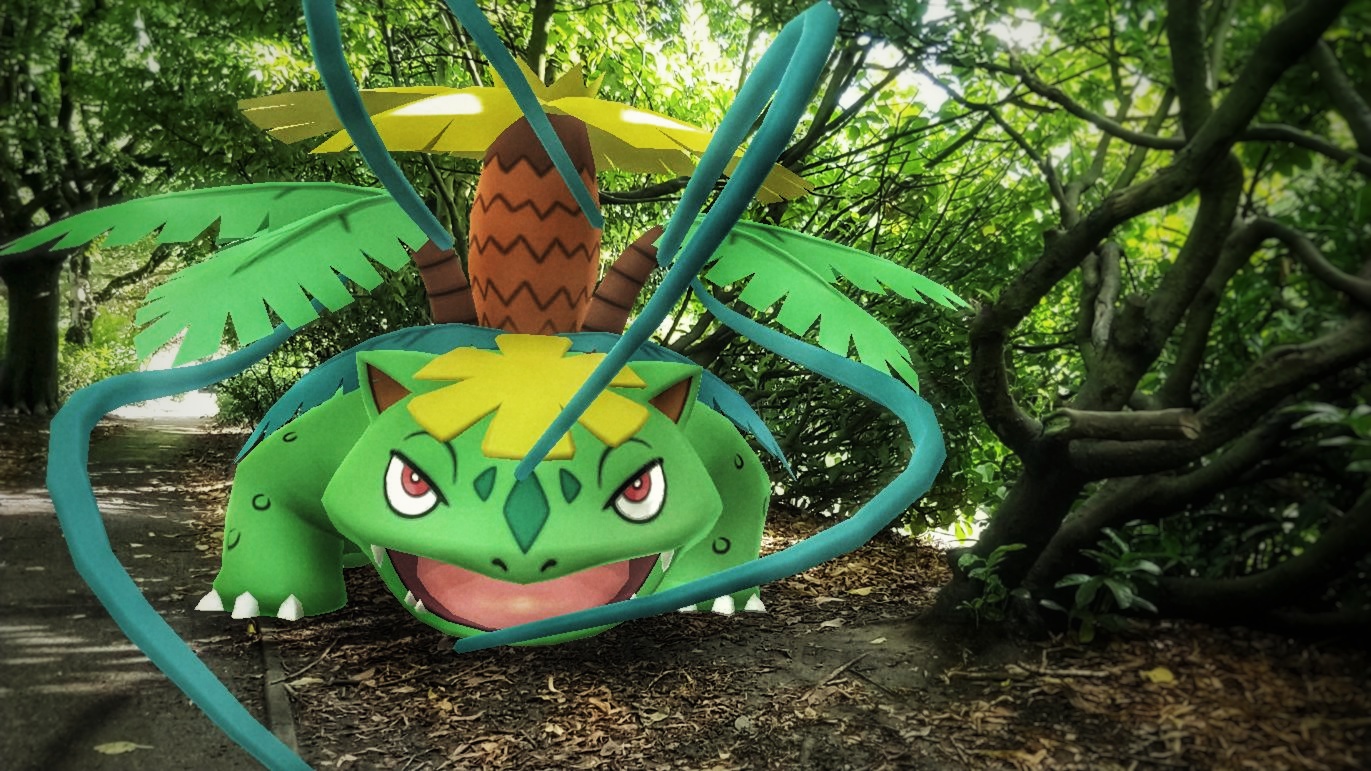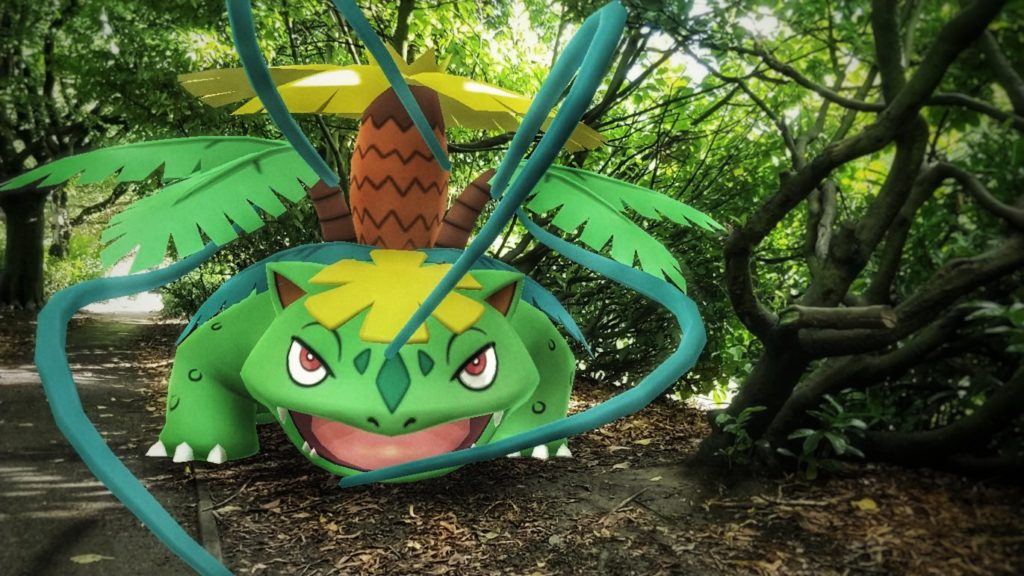 'Venasaur are one of the most territorial Pokémon. Especially when baby Bulbasaur are involved this vine whip was a warning to go no further from this feisty momma. I found another way home that night.'
'Cave Sonata' by OptimusX51, Phoenix, AZ, USA.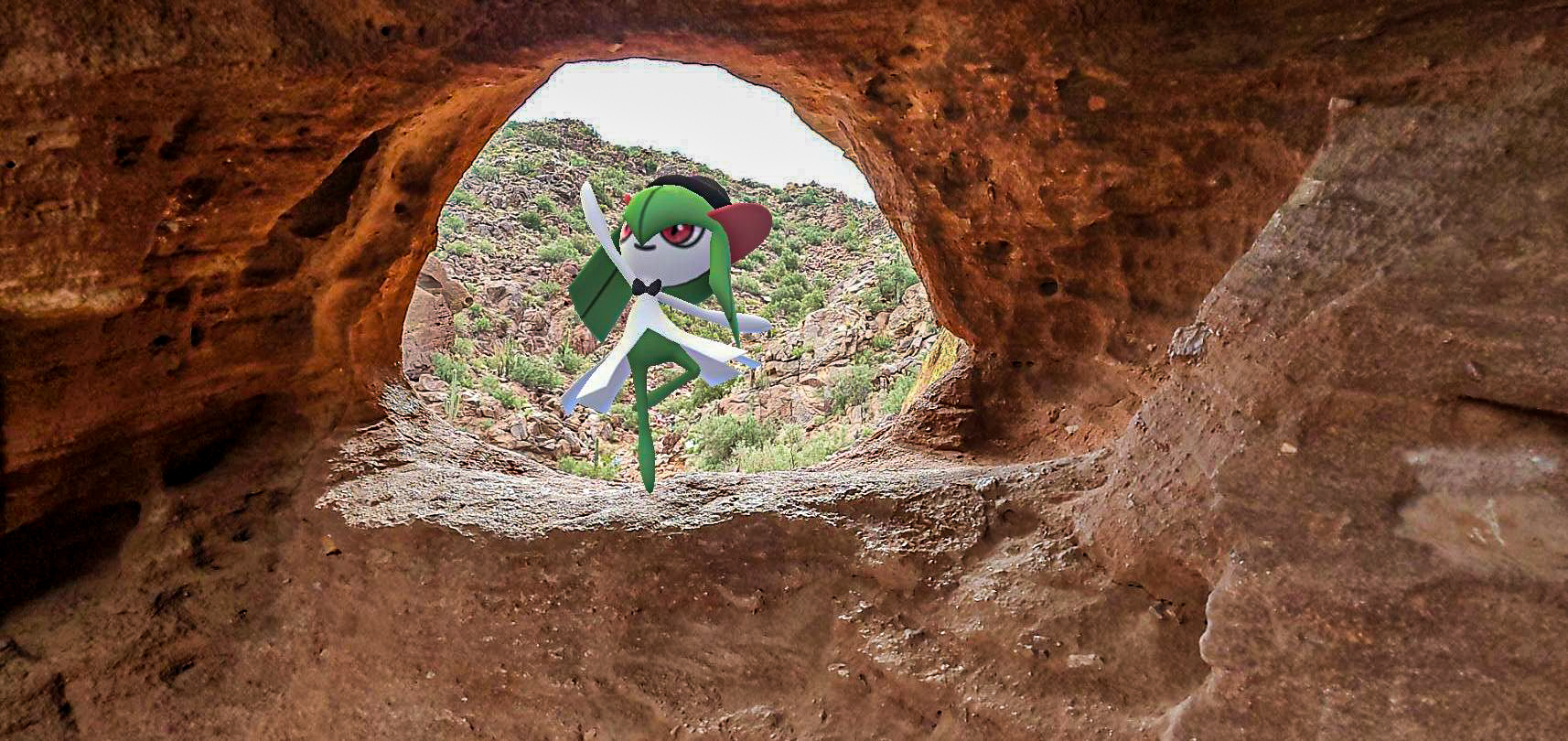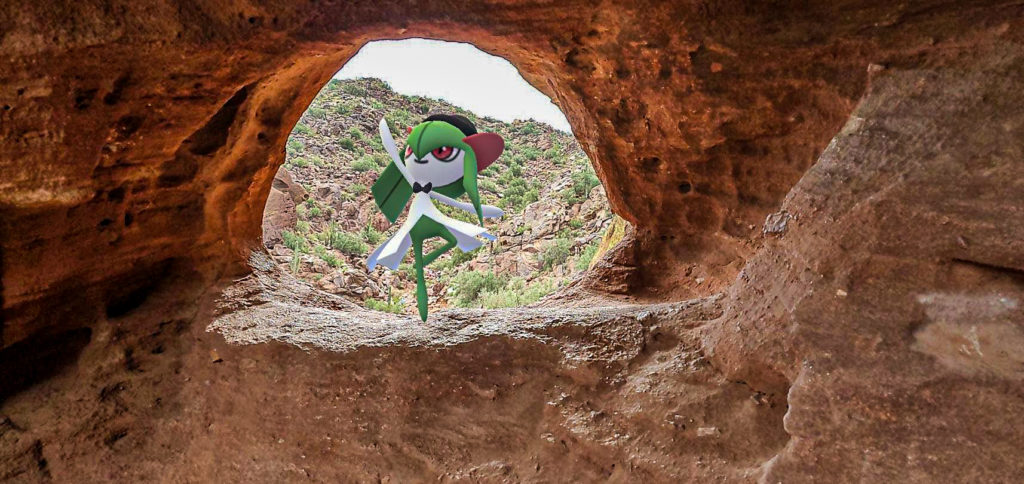 'Kirlia wanted to try out the cave's acoustics and dance in the sunlight.'
'There's a place for us' by ElKhan32, Essex, UK.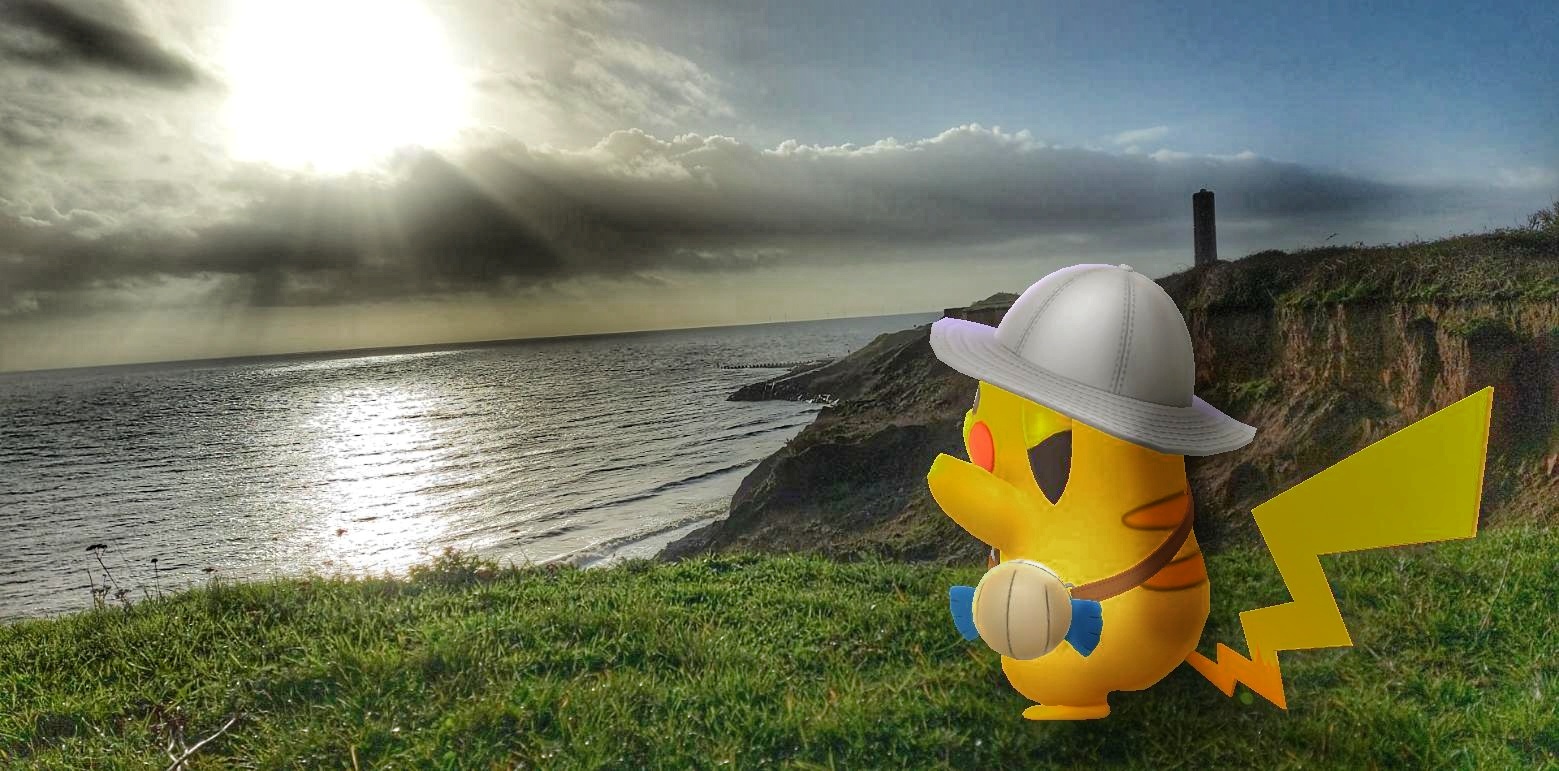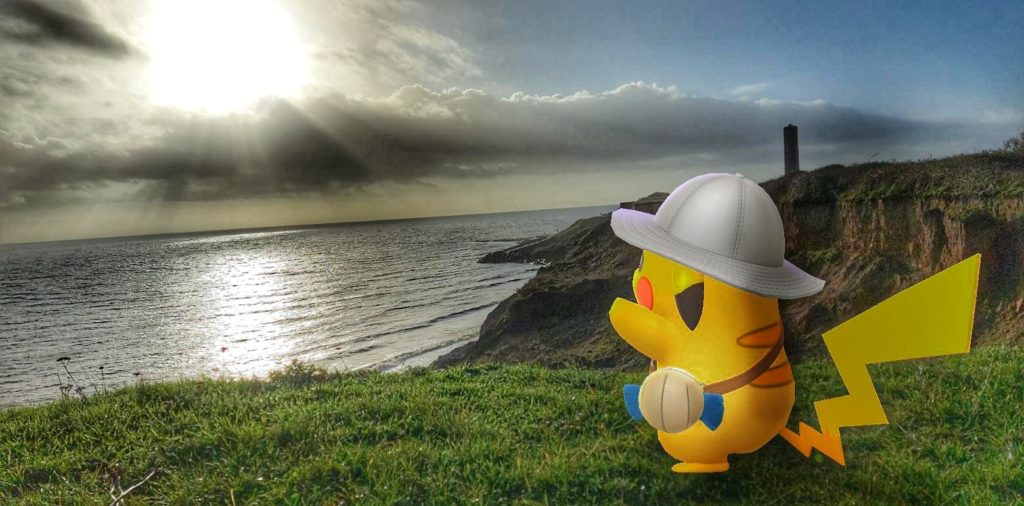 'My partner and I have travelled the world. Recently we have had to stay confined to a single island. But in our hearts we will always love finding the places where the world seems to end.'
'(Pan)Cake by the Ocean' by Hex_Manifesto, Kitty Hawk, NC.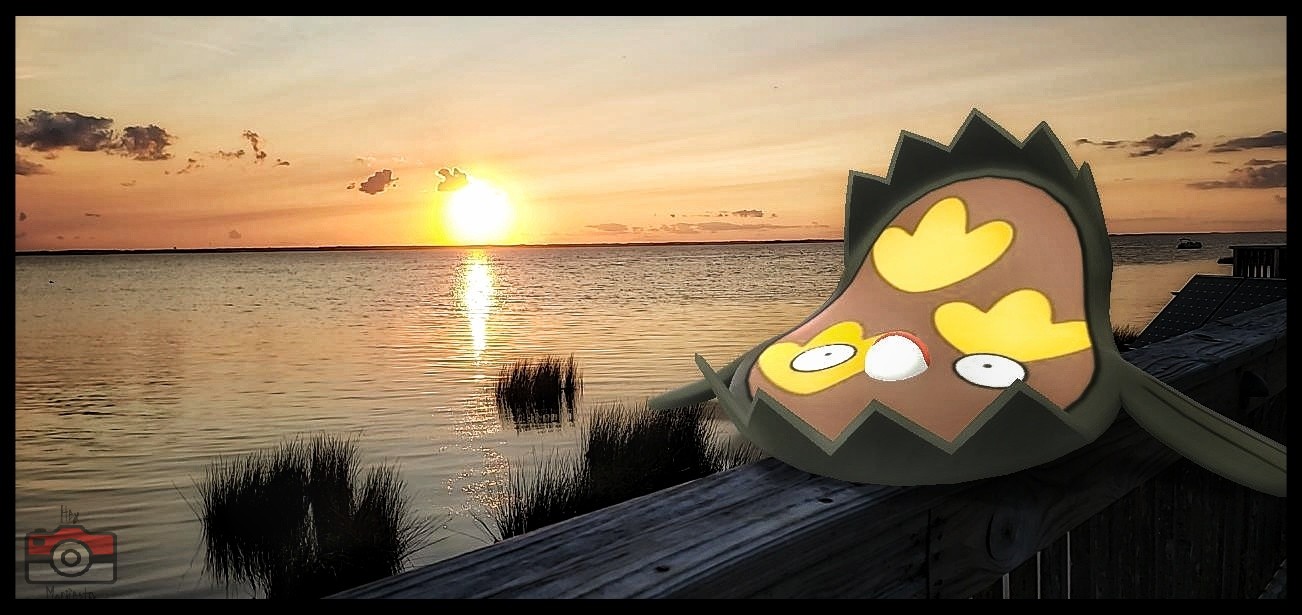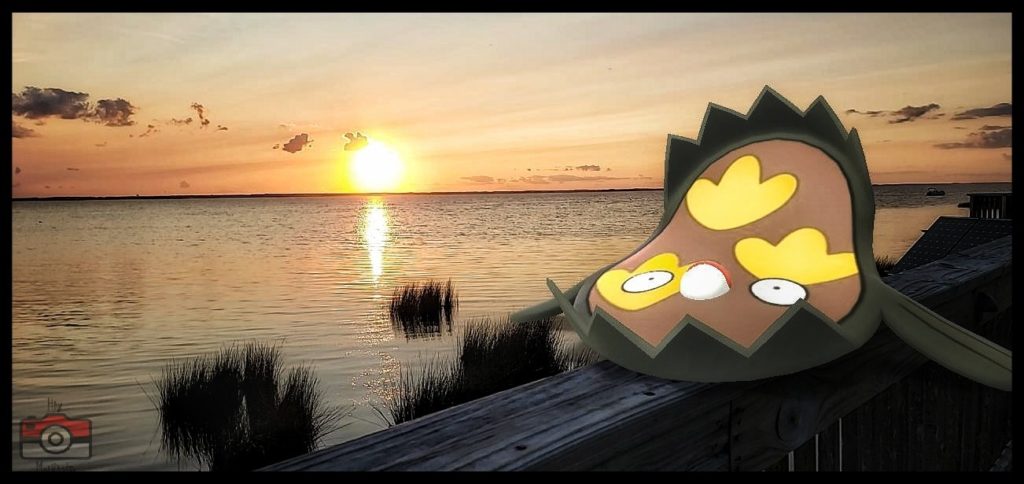 'We wanted to have cake by the ocean (yes like the catchy pop song) but best we could do was this pancake… And technically this is the sound side… But Pancake by the Sound just doenst work as well as a song. Maybe it will be in the kidz bop or Now thats what i call music volume 235 thousand.'
'Raindrops Have Fallen' by Feresk, Cebu City, Cebu, Philippines.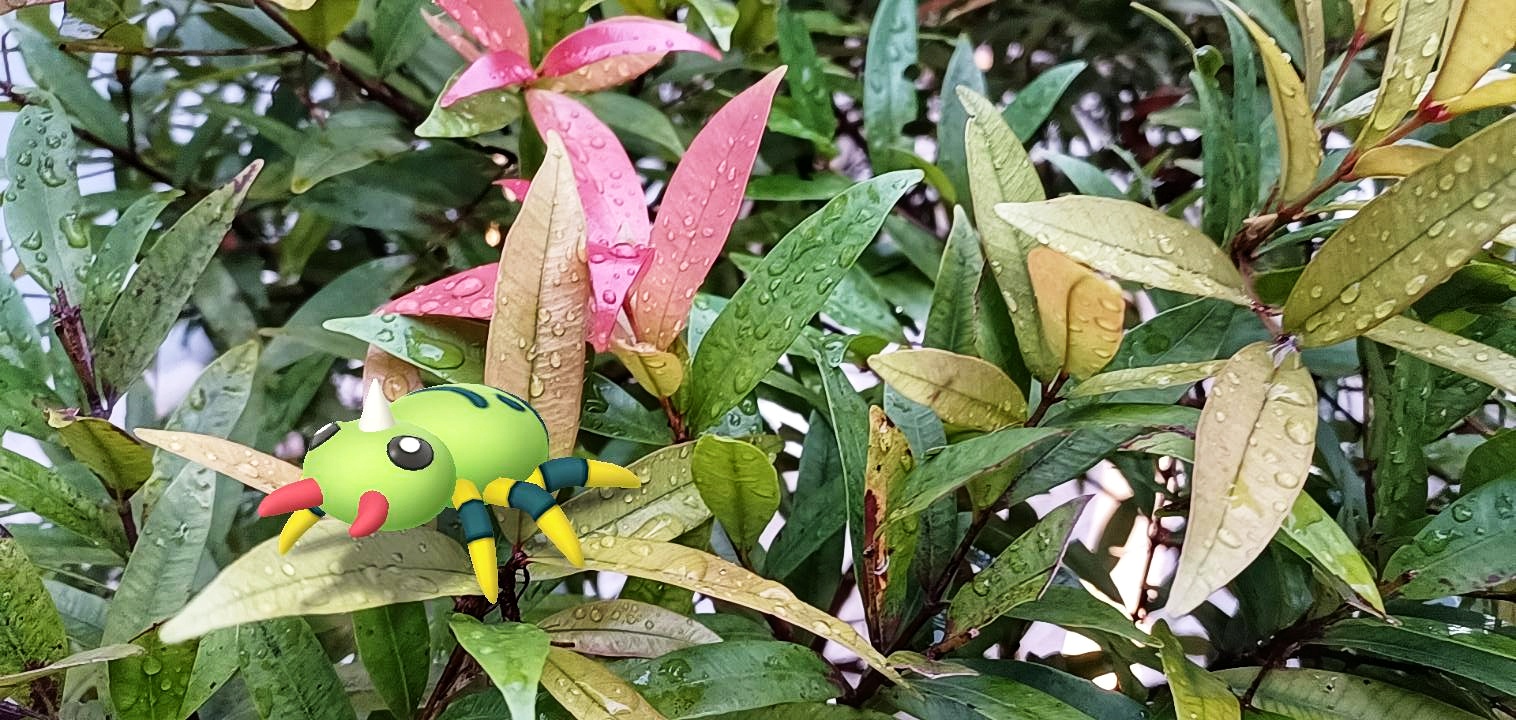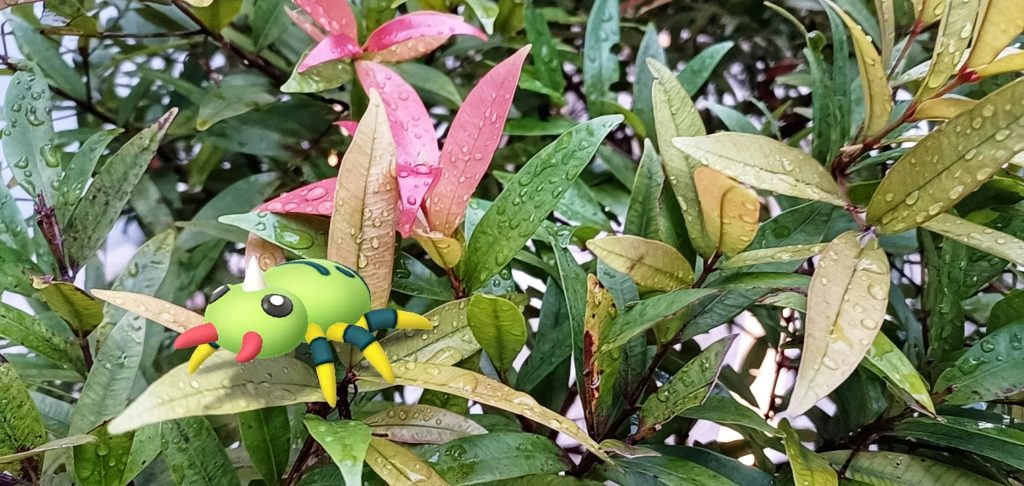 'This little Spinarak came out right after the rain.'
'Fashion Diva Free' by ANK79, Riverfront Flower Park, Ahmedabad, India.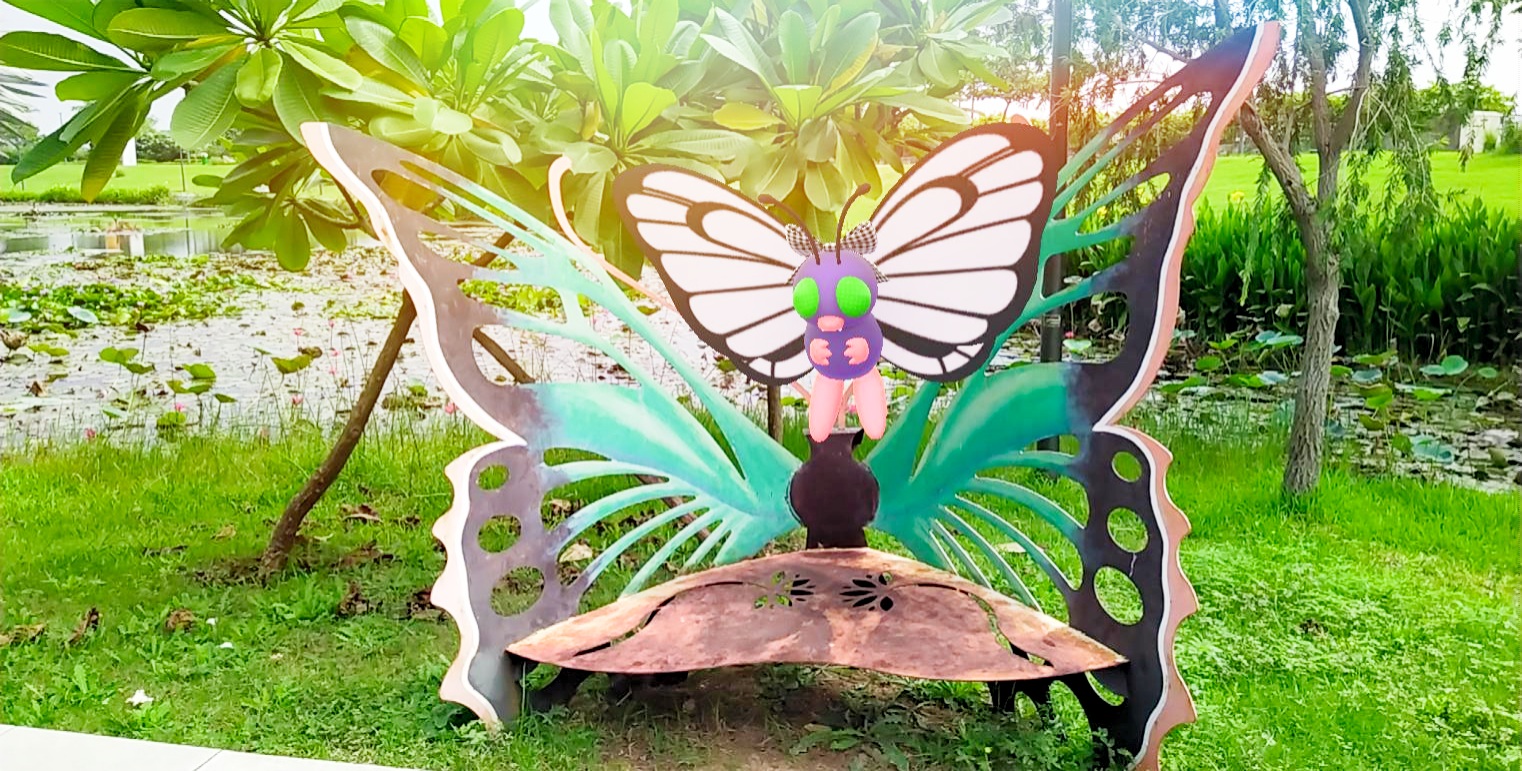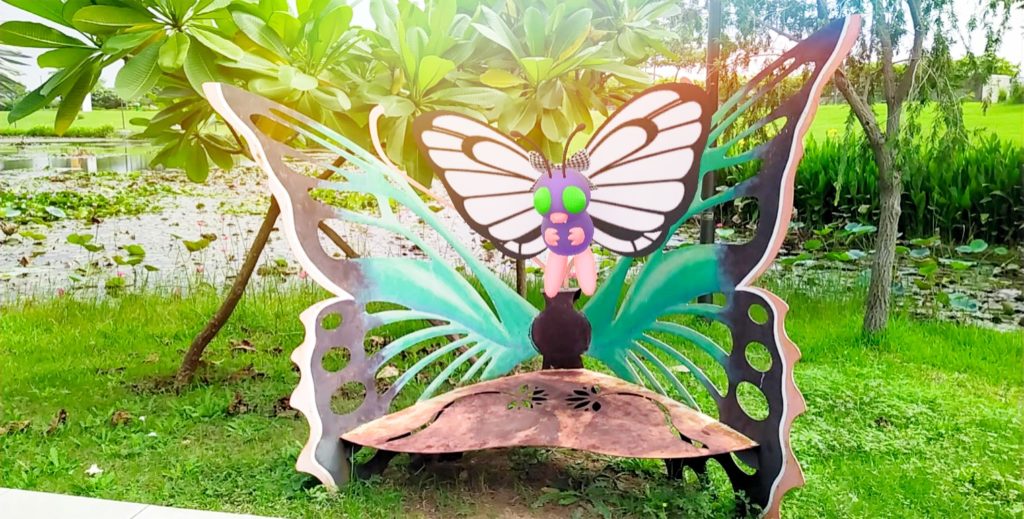 'I sat on rest bench in flower park. All of sudden someone whispered in my ear. I was tense and get from bench. Searching for that sound, and found this sparkling fashionable Butterfree over there. She is Fashion Diva of this week, Isn't She ?'
AR Masters
The below images are taken by our AR Masters.
'Parasect in the wild' by Ash Ketzchup, Singapore.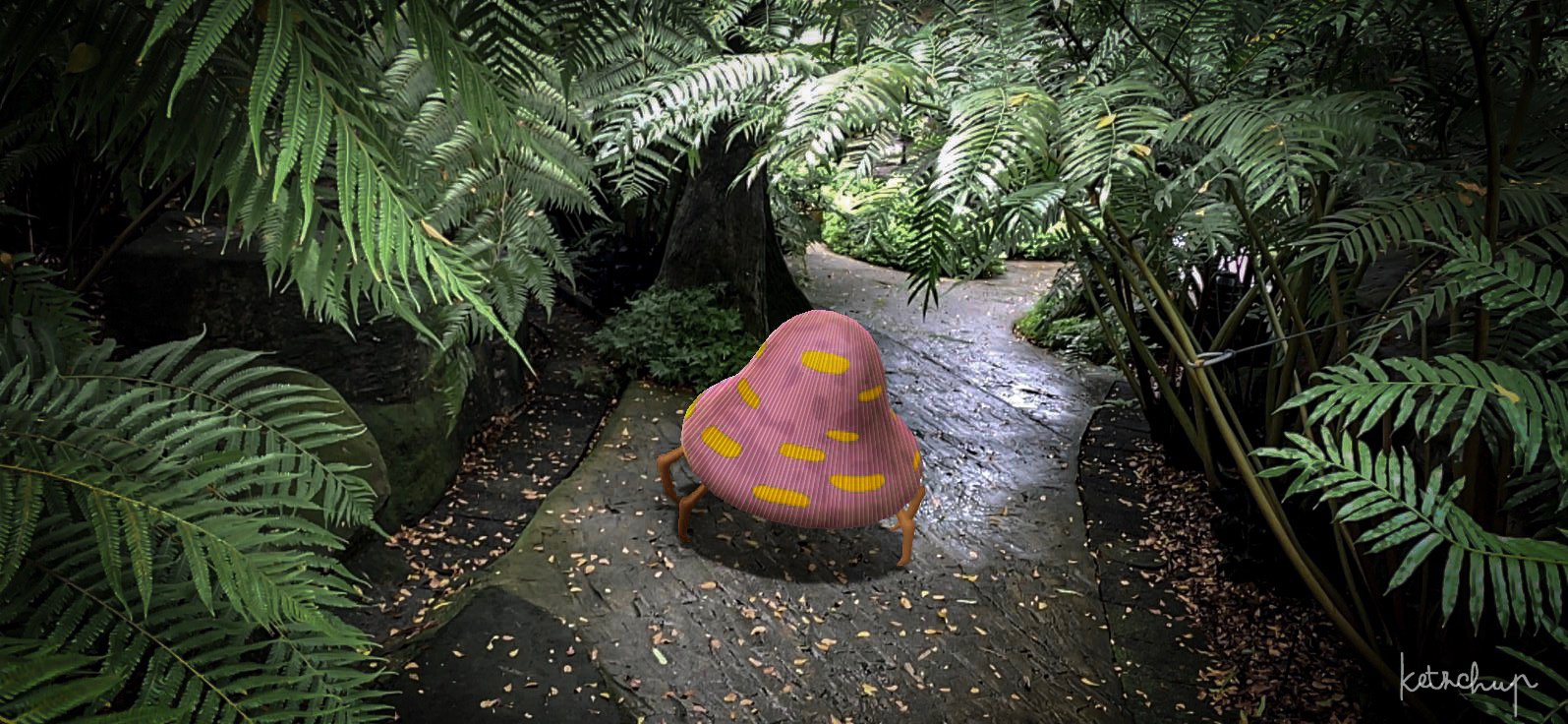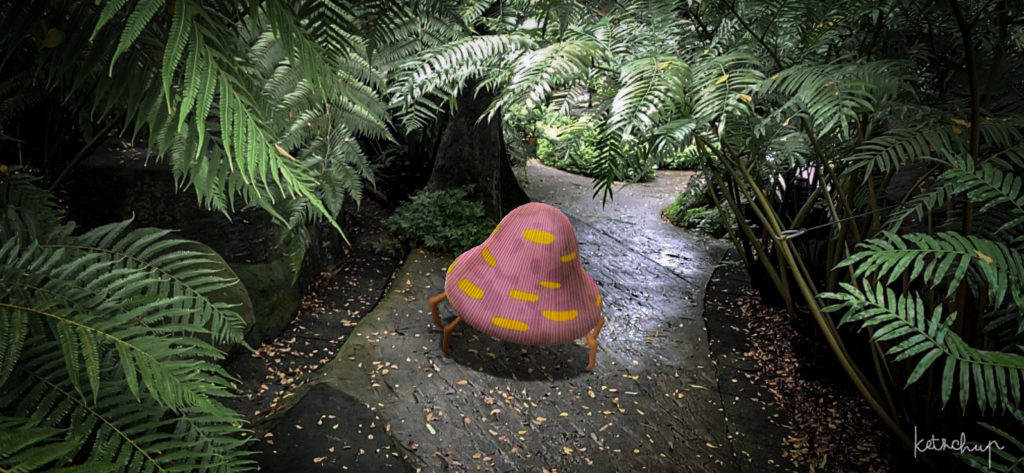 'If you ever go to visit Singapore, be sure to check out the botanical gardens! Many good places for Pokémon photography!'
By Earl0fLem0ngrab, Scotland.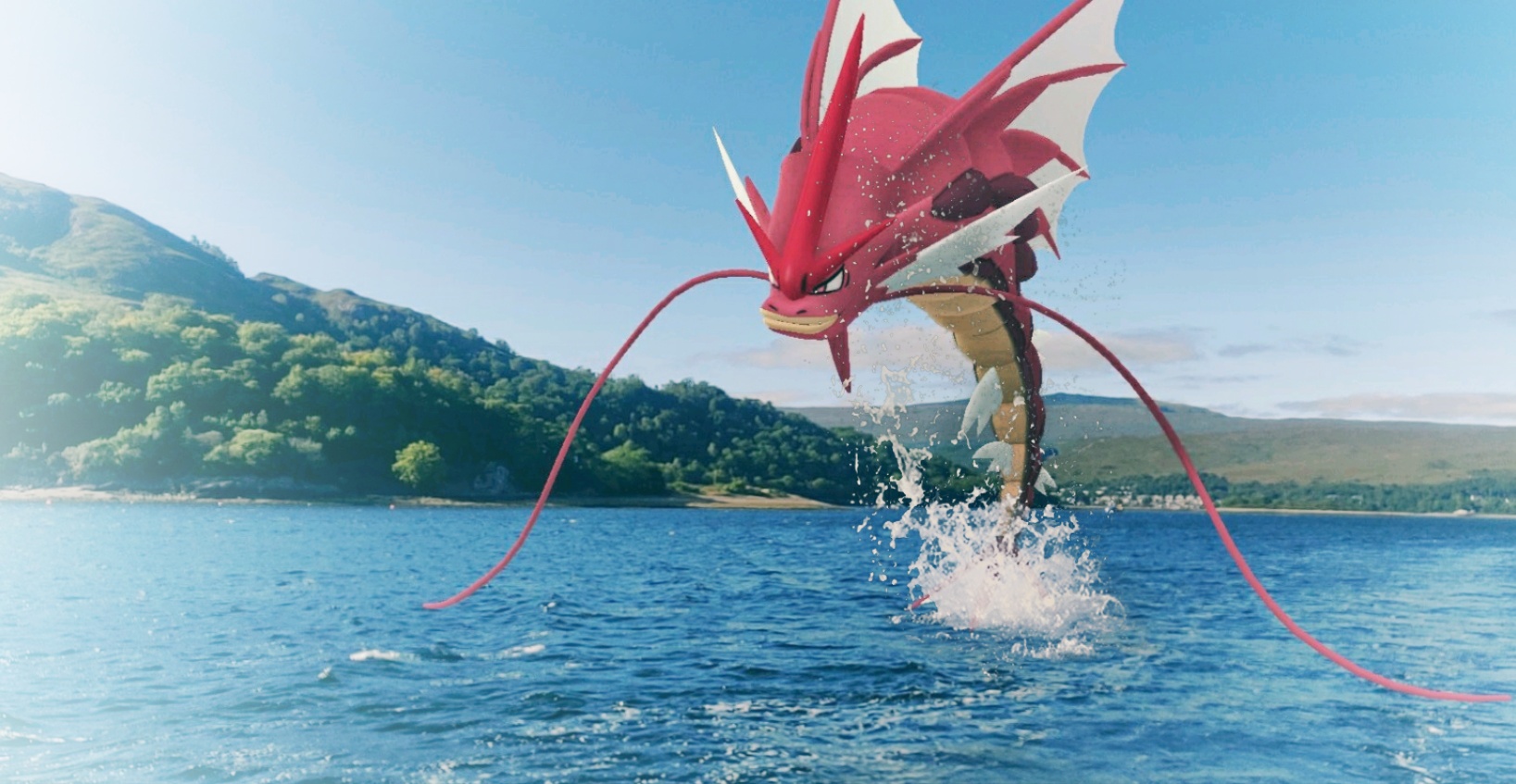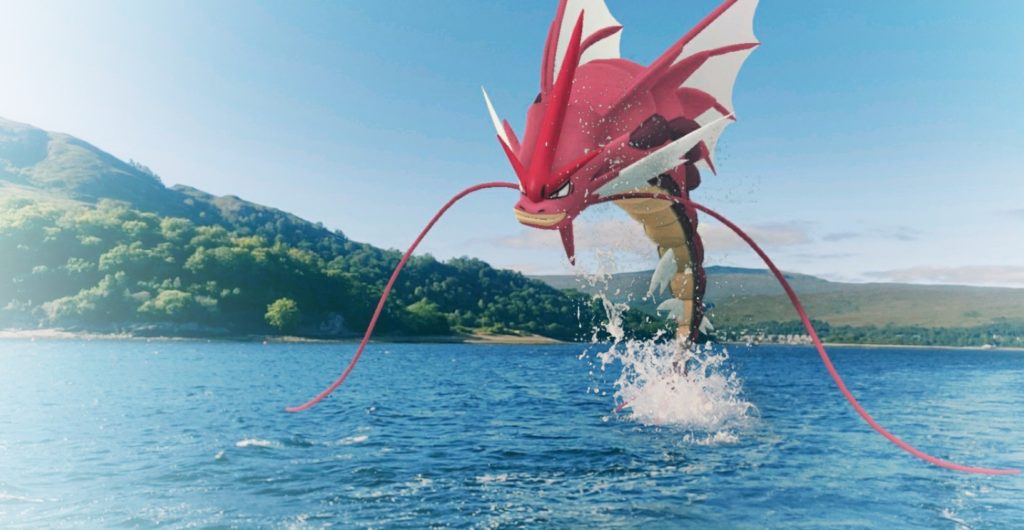 'This was a tricky shot to get the Pokémon to spawn while I was on a boat. I had just seen dolphins leaping out of the water so I wanted to recreate that with a big boy mega Gyarados.'
'It's a jungle out there' by kittypokemonsalot, Grimsby, UK.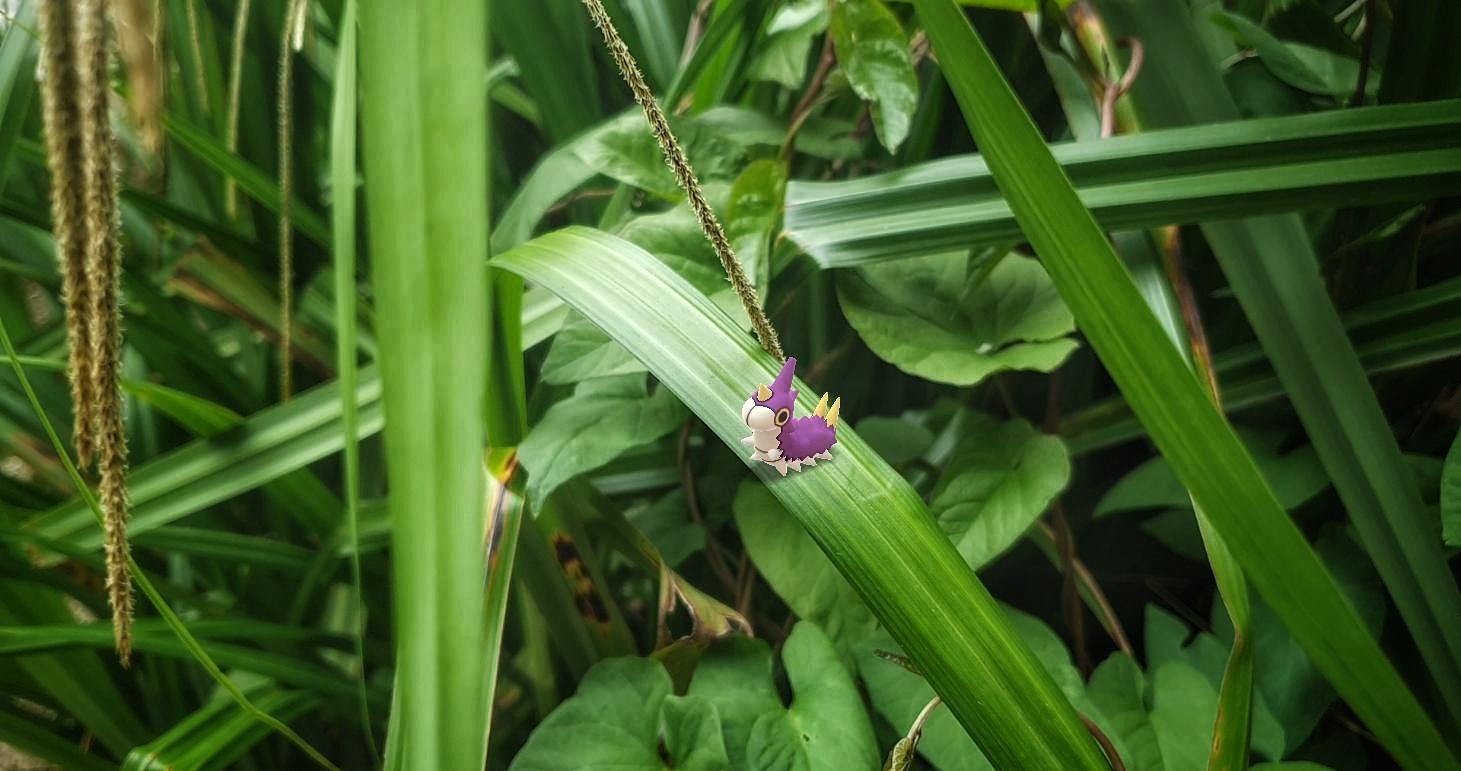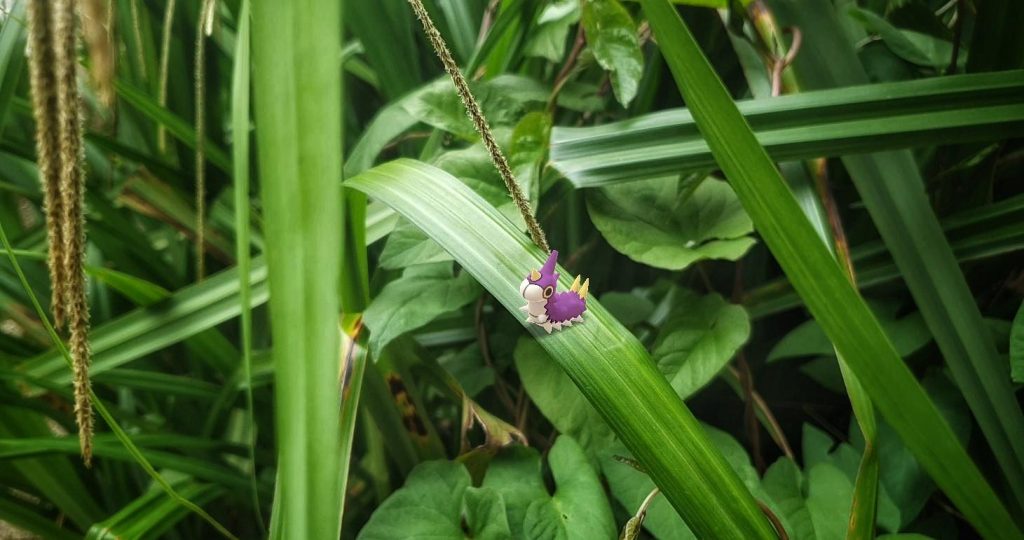 'A tiny shiny Wurmple hidden amongst the overgrown undergrowth. It just seemed like the perfect spot for it to hide. I used the Tiny Pokémon technique to make it small enough to fit on this leaf, and looked through some of the other leaves to give the foreground more interest.'
Next Submission Theme
For our next feature, we want to see your best creepy and scary work for spooky season! We run our annual Halloween theme every October, and 2021 was never going to be any different. Submit at the form here by October 20th to be considered. Full rules for entry at the link.