Winter is here, at least in the Northern Hemipshere, so to celebrate the season, we asked to see your best winter AR photos! We know it isn't winter everywhere right now, and that many parts of the world don't get a traditional winter, so we wanted to see your own personal version of winter.
Unedited Images
The below AR images have not been edited in any way.
'Exciting!' by nana15AR, Hiroshima City, Japan.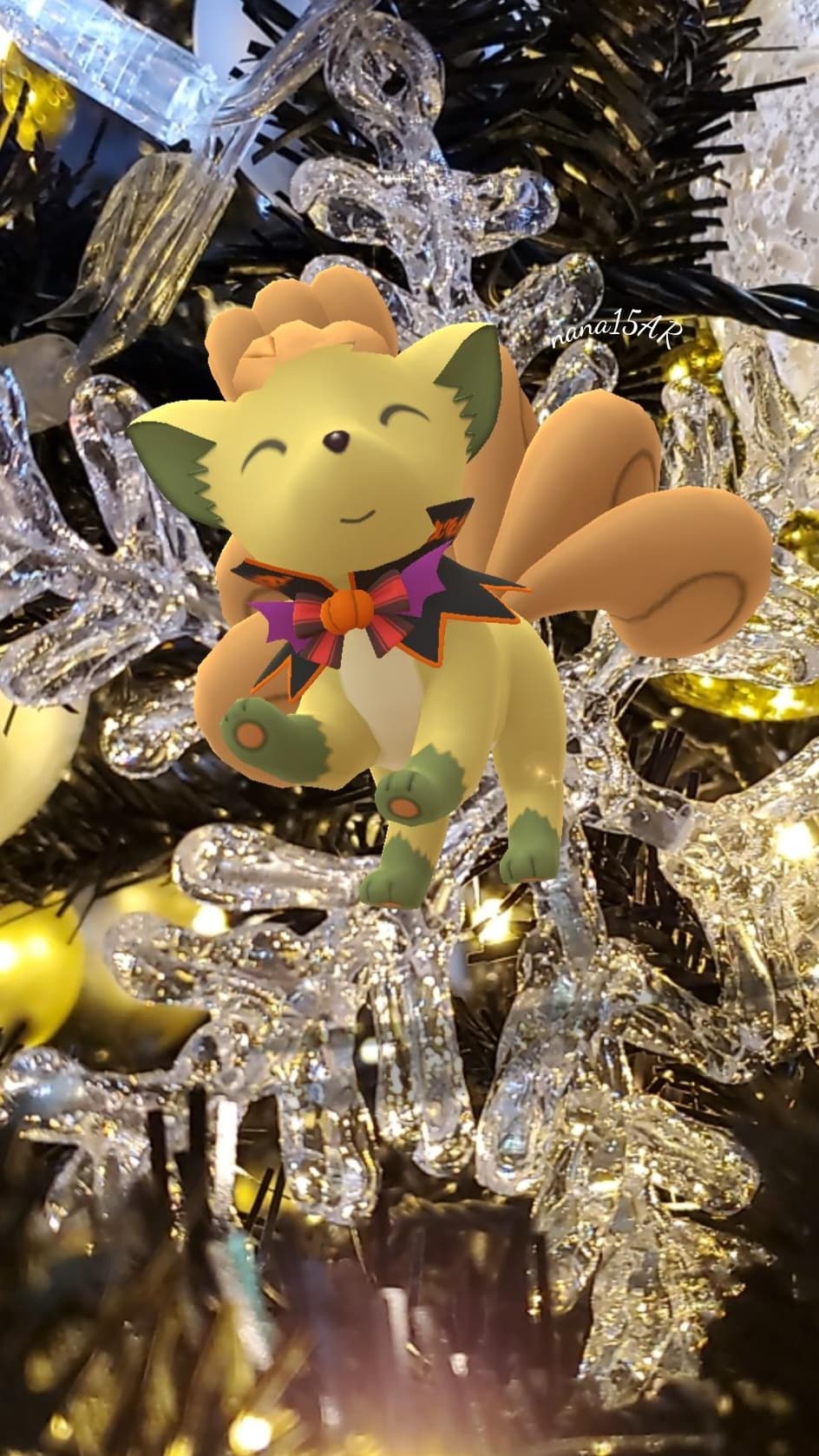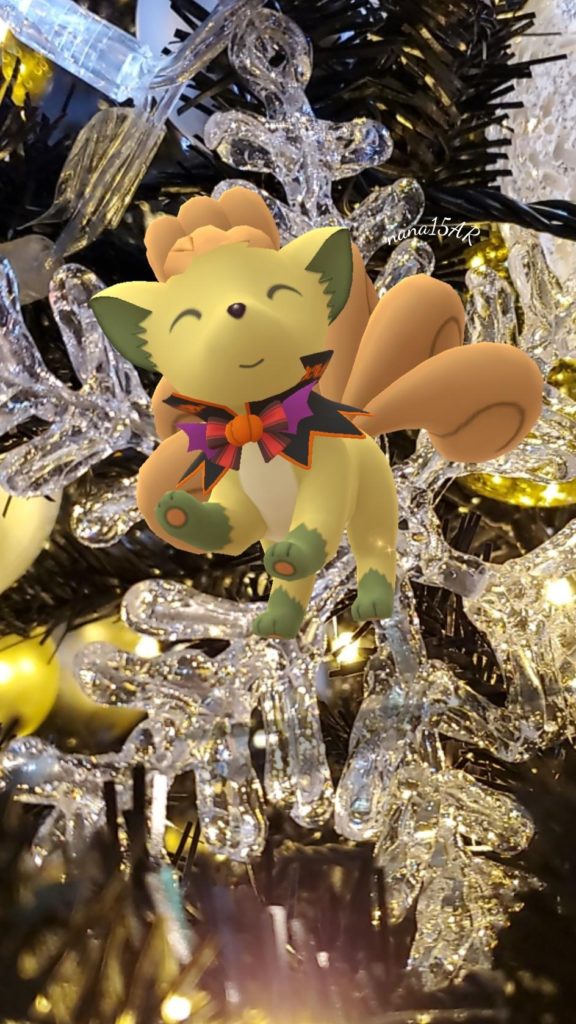 'I can't stop being excited about Christmas decorations and music.'
'Gliding glaciers' by shinyshinx.science, Territory of Treaty No.8, Alberta, Canada.
'Have you ever seen something on ice that could stand completely still? Not even ice sits on itself completely still. A glacier is a long-lasting body of dense ice that is always moving under its own weight. How's this possible? Ice behaves like the brittle solid we know until it reaches 50 m deep. These top 50 m (160 ft) are rigid because they are under low pressure. Lower than that, the layers of ice are so pressed together that they slide onto each other in a lot of directions. So the inner glacier behaves more like a viscous fluid instead of a solid. Now you know!'
'Morning dip foiled!' by Spindiana, Brackley, UK.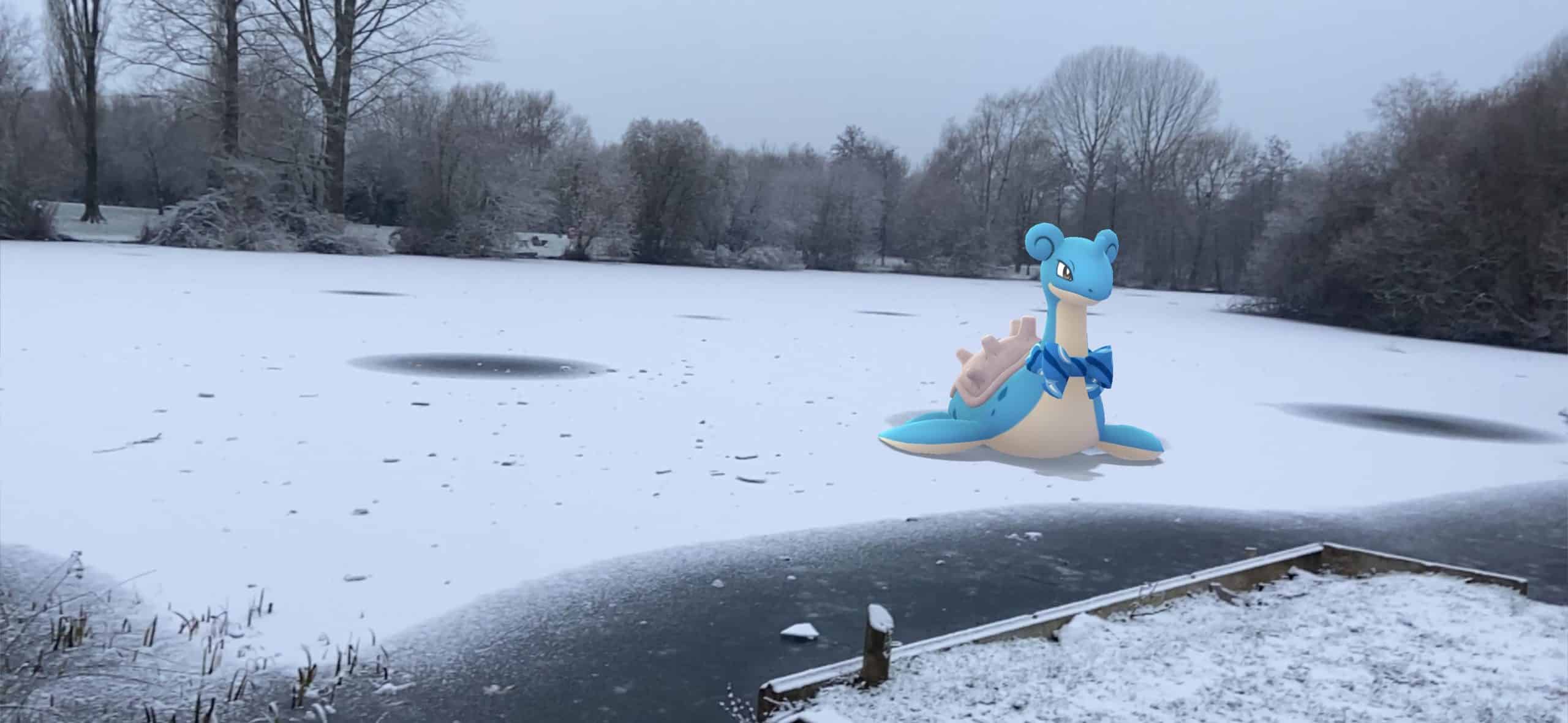 'Joining me at the lake for its early morning dip only to discover the lake is frozen over!'
'The Majestic Shiny Articuno' by mypokediariesnyc, New York City, USA.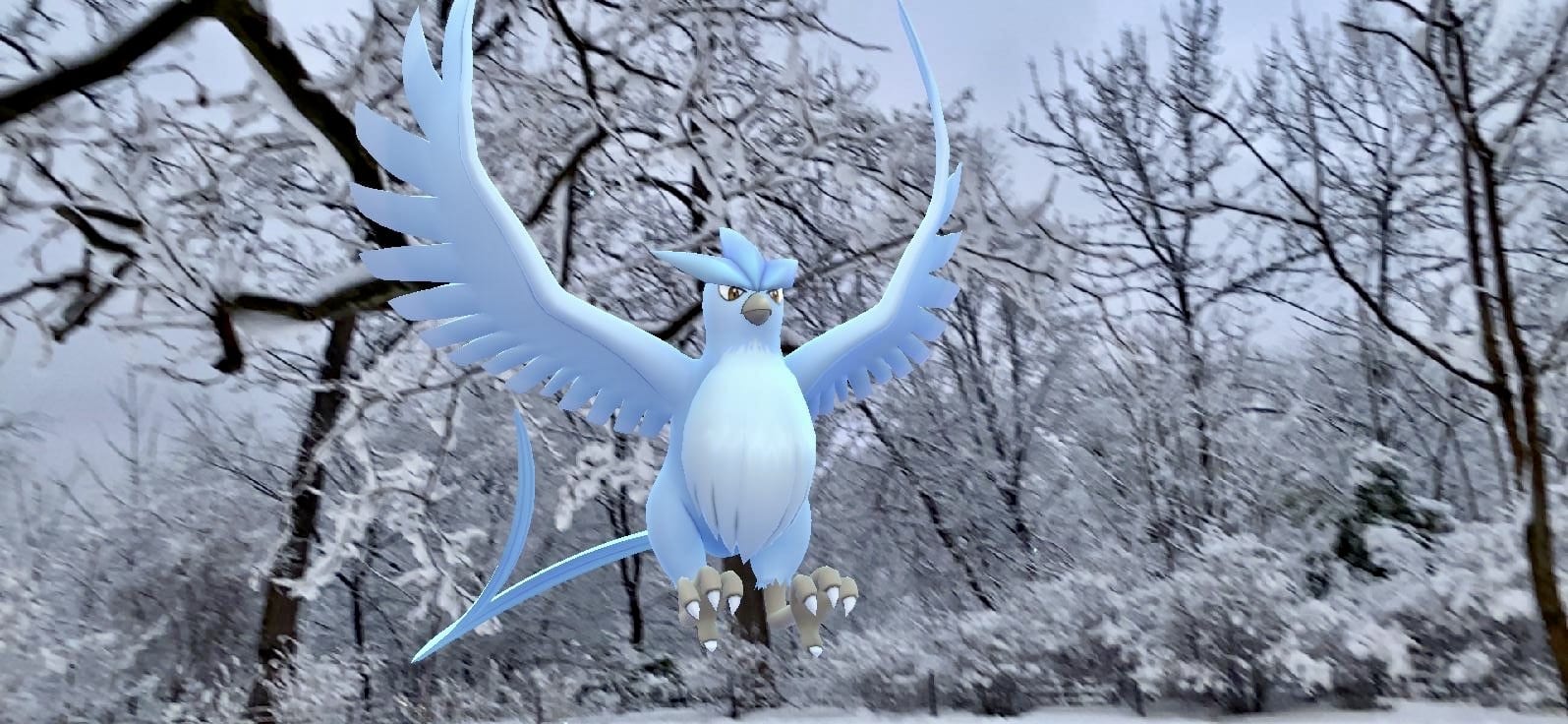 'Shiny Articuno is using its Hurricane move in a Blizzard condition.'
'Frigid Festivities' by duskyxlops, Stockbridge, MA, USA.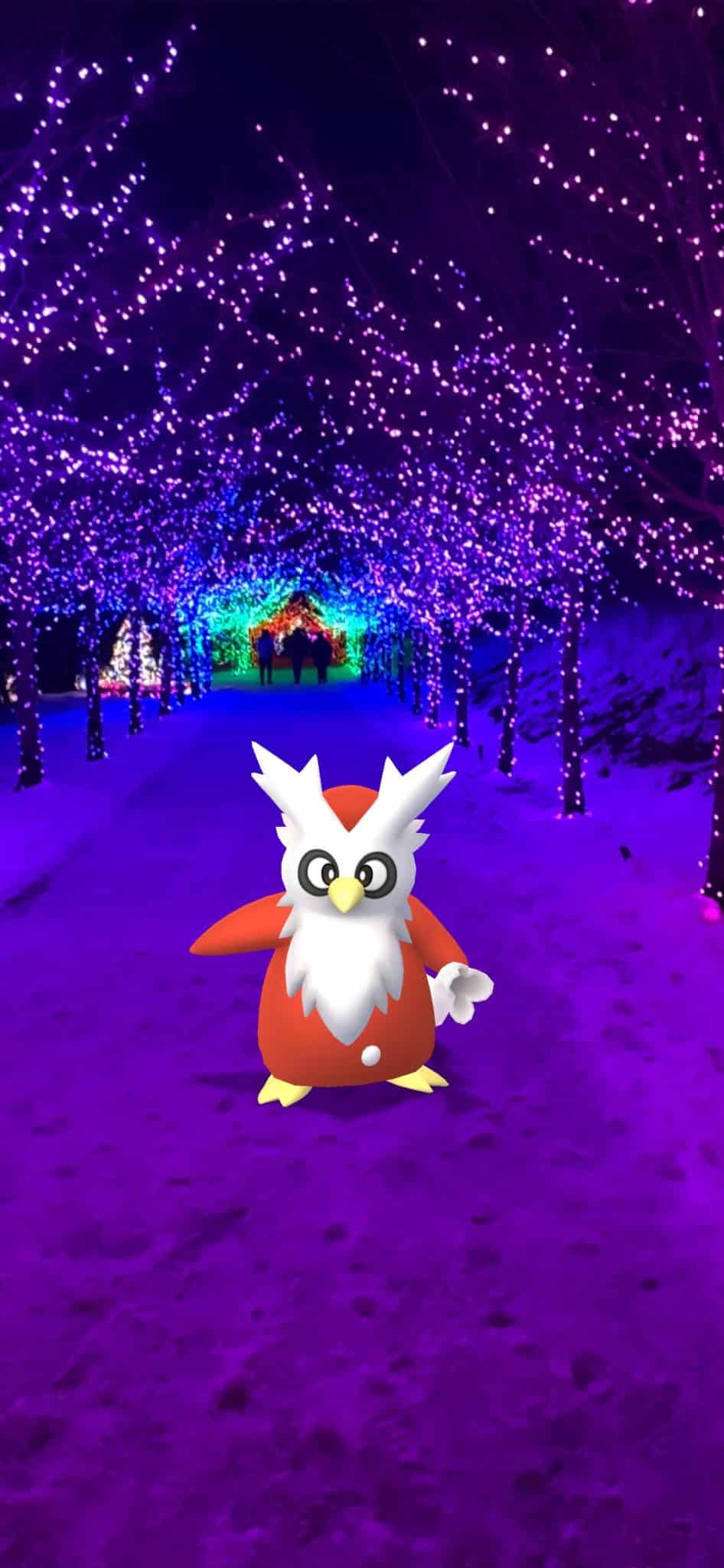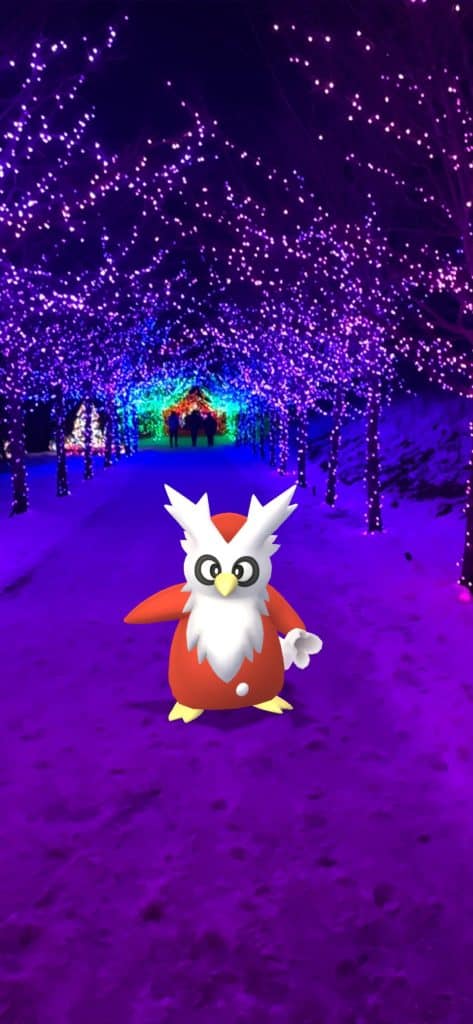 'Went to winter lights show in Massachusetts and Delibird was the perfect candidate for an AR photo on this festive runway of lights'
'Cresselia of the Palmetto Moon' by Maxotron2010, Gainesville, FL, USA.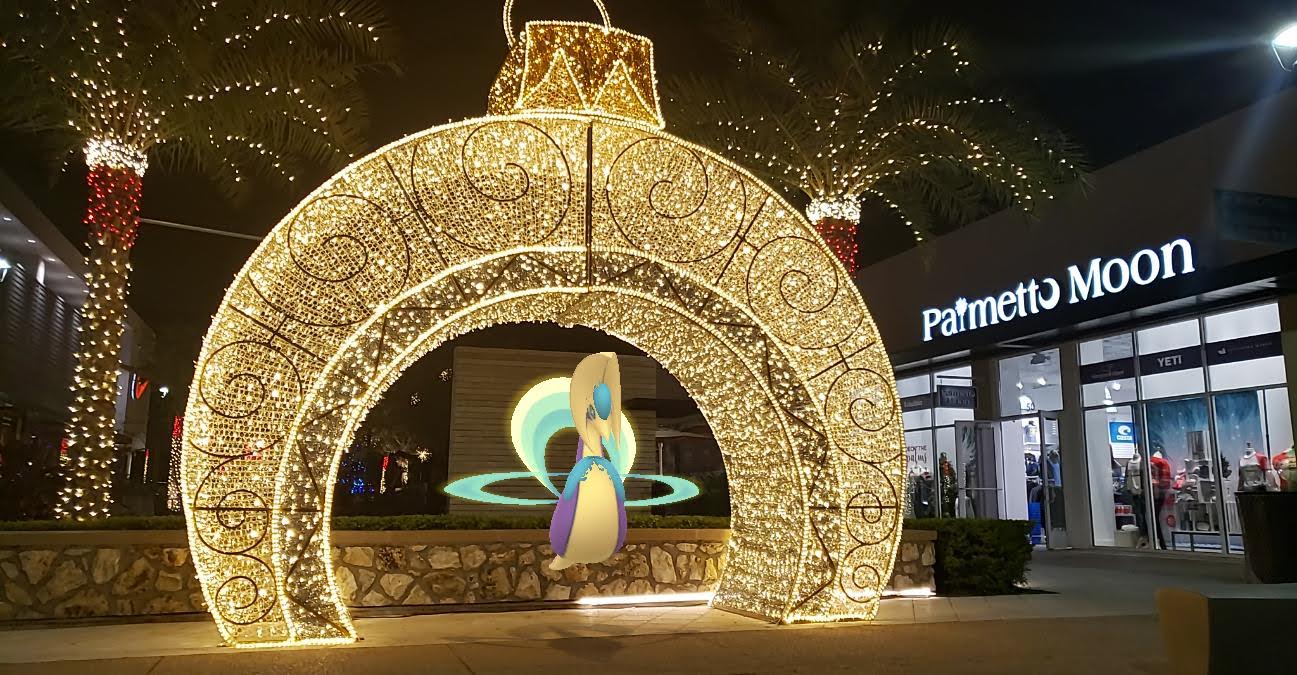 'As the night's activities wind down, Cresselia descends for a moment upon the plaza it has been watching all night to inspect this spot where so many trainers and their Pokémon had been lining up to take pictures. Perhaps a feather can be found here now?'
'Coming out of hibernation' by Spindiana, Brackley, UK.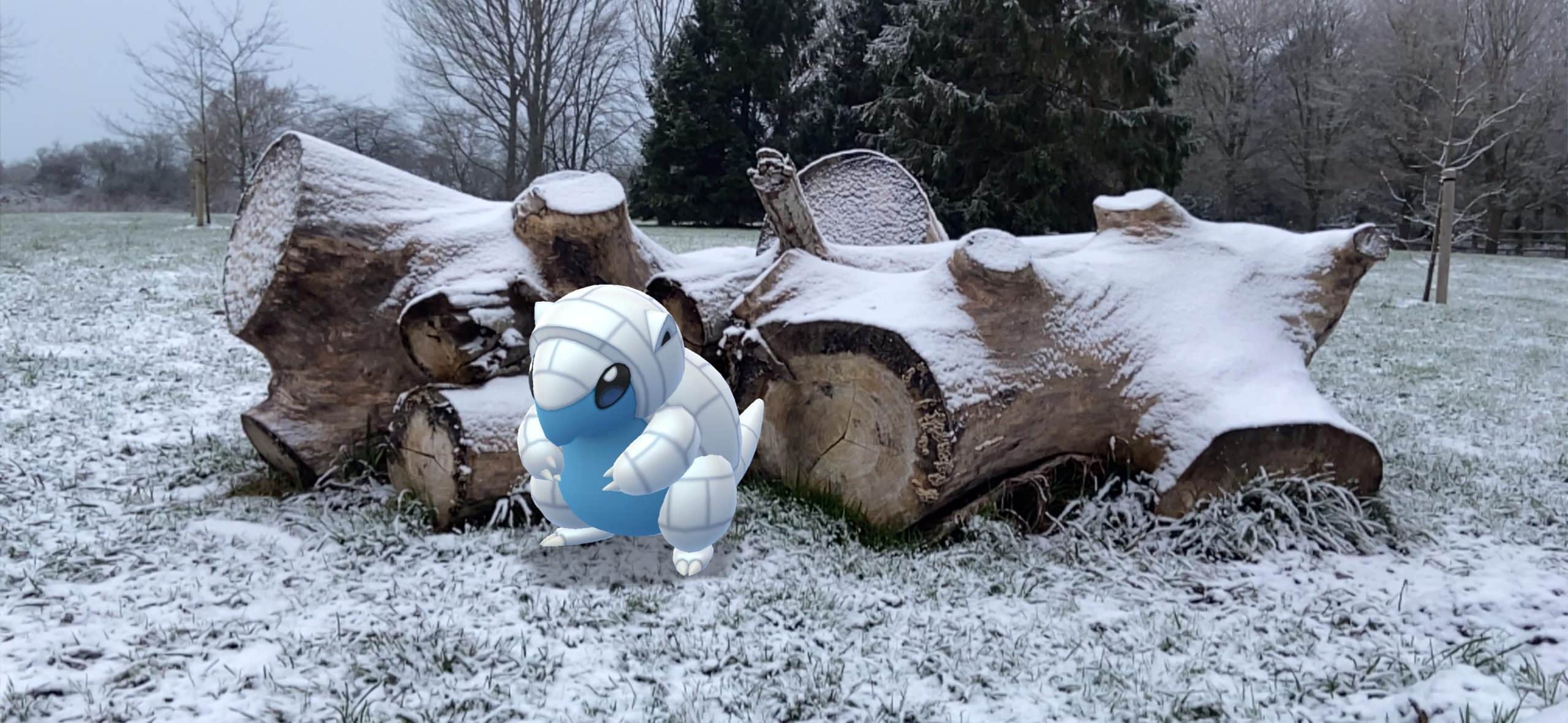 'Alolan Sandshrew has a natural reverse hibernation, riding out the hot summer months it doesn't like until the snow and ice return in the winter!'
'Children are children of the wind.' by nana15AR, Hiroshima City, Japan.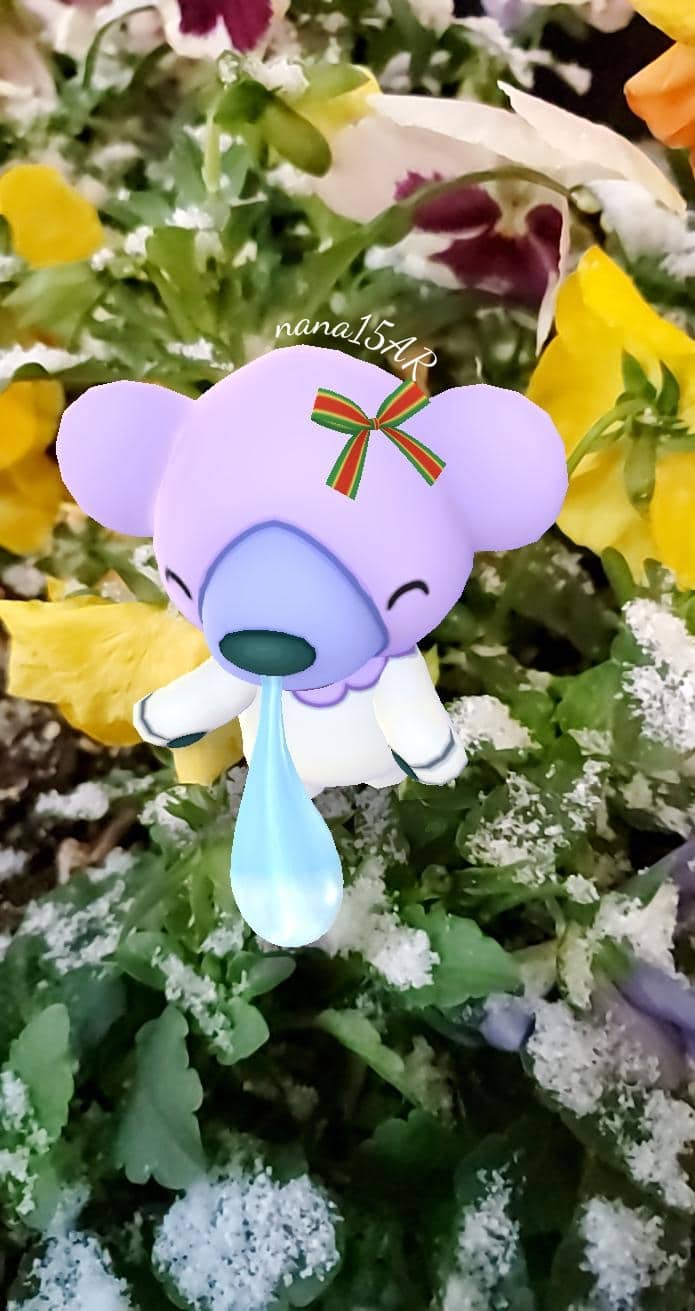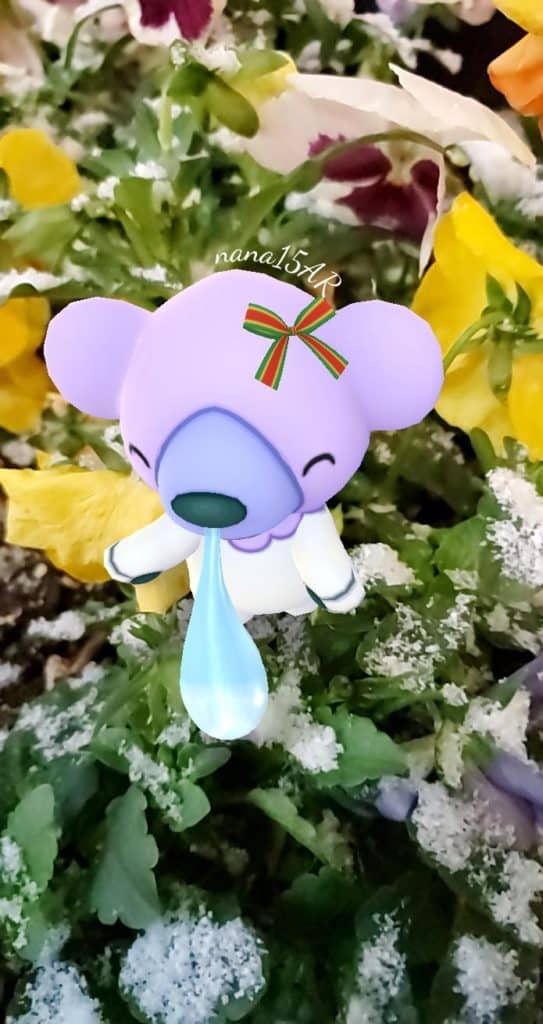 'Children are children of the wind.'
'A Tropical Christmas' by Laprasrules12, Dundein, Florida, U.S.A.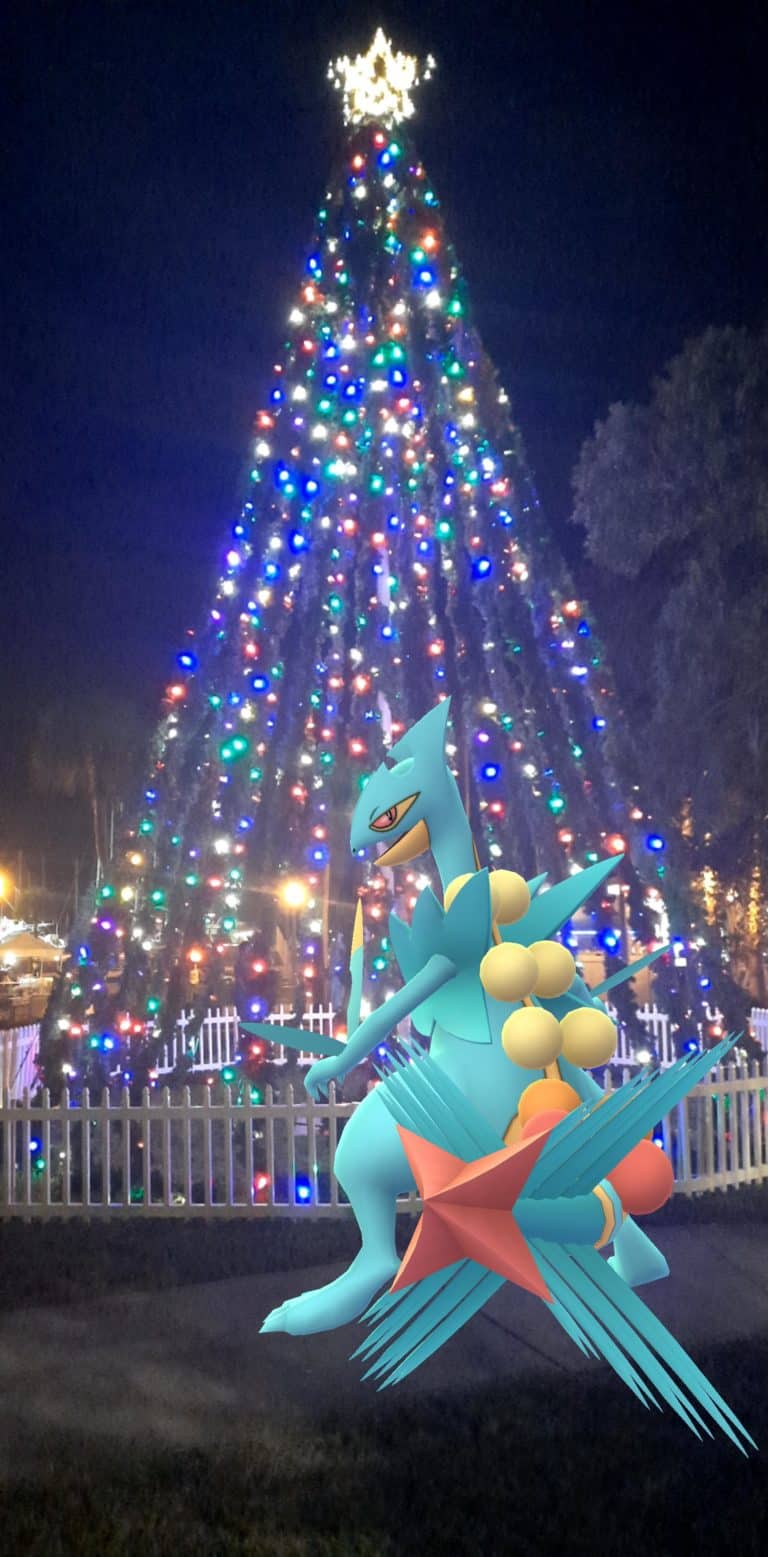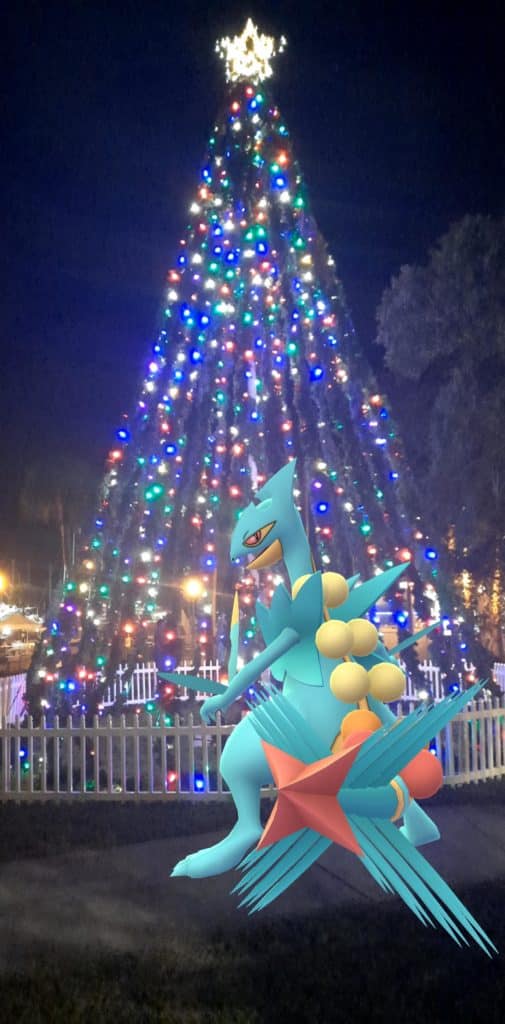 'It's hard being able to do a winter themed picture in Florida, but I found a way. Whats a better Pokémon to take a picture in front of a Christmas tree with than the Pokémon who's tail IS a Christmas tree? Happy Holidays to everyone, and I 2023 is great for everyone here.'
'GREEN CIRCUS' by ずんだオレ, TOKOROZAWA SAKURA TOWN.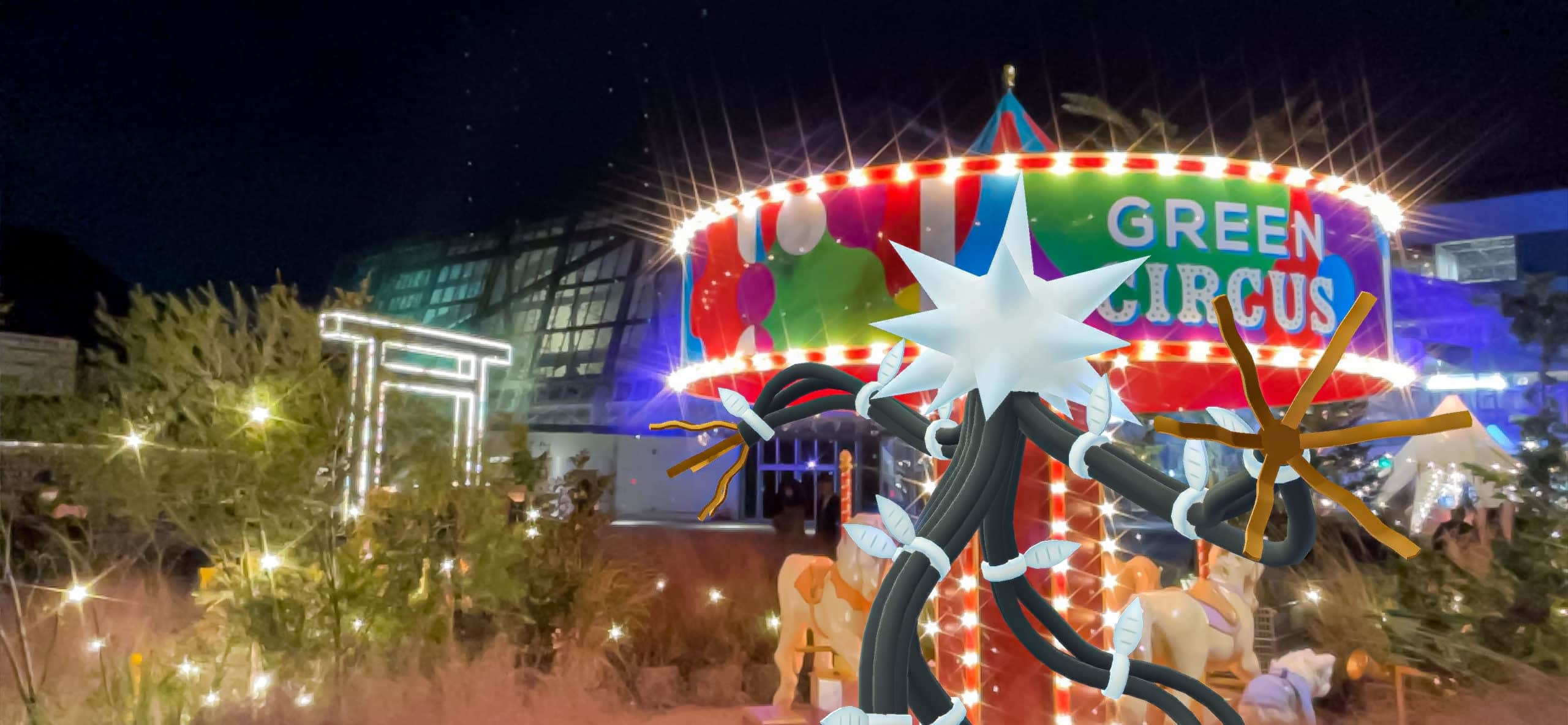 'power supply'
'Are you lost?' by Spindiana, Brackley, UK.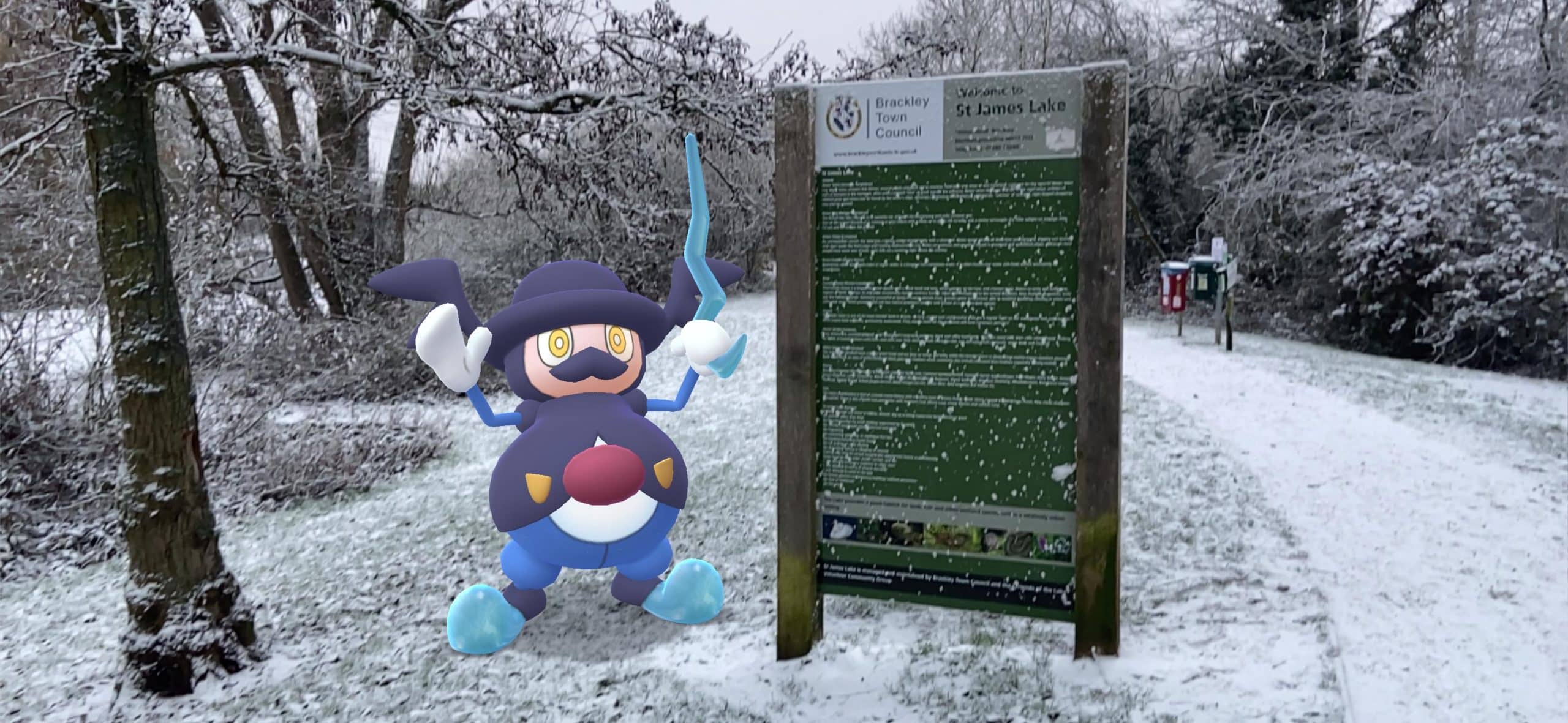 'Mr Rime is offering out free guidance for lost trainers, keeping itself warm between strolls dancing away to itself'
'Happy Holidays' by ACE📸, Tokyo, Japan.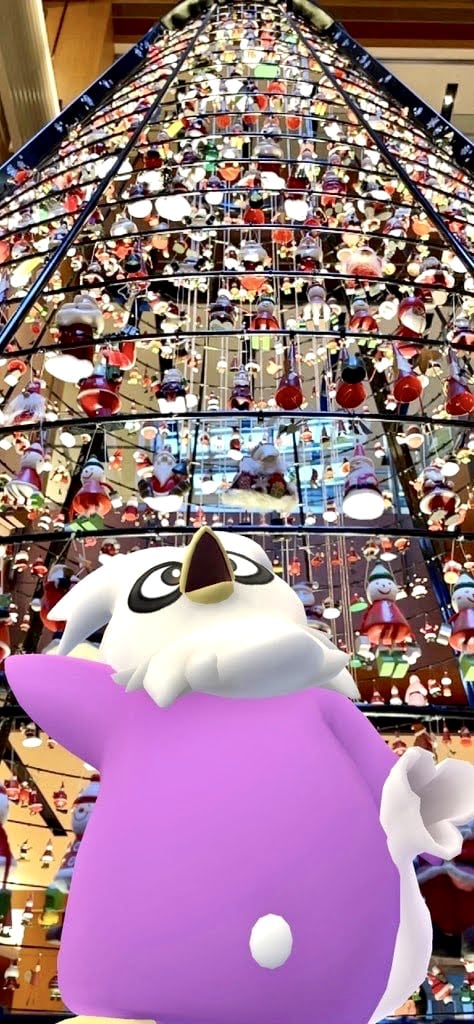 'Wishing your family peace and love at Christmas and always.'
'Will we see Santa soon?' by nana15AR, Hiroshima City, Japan.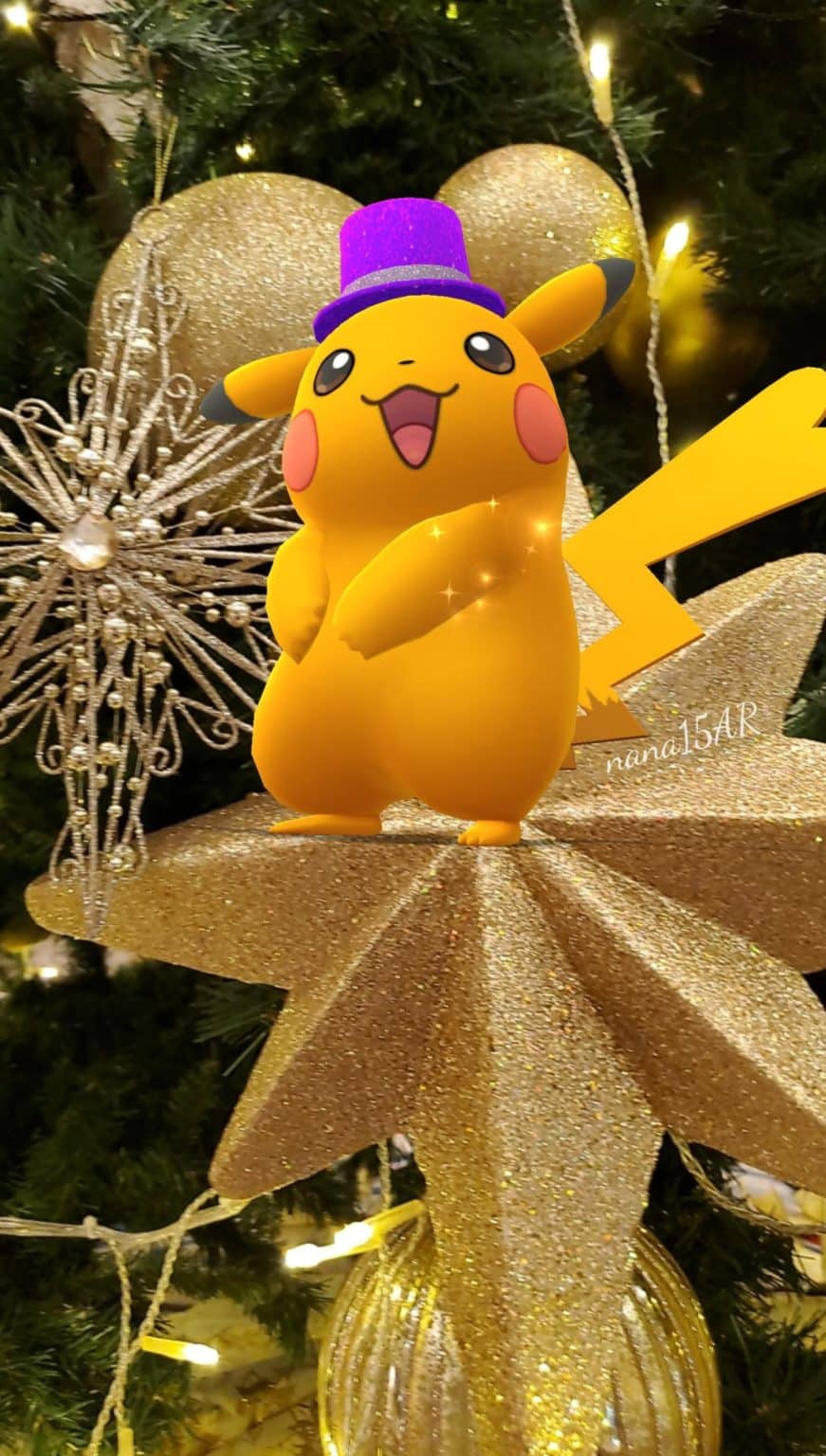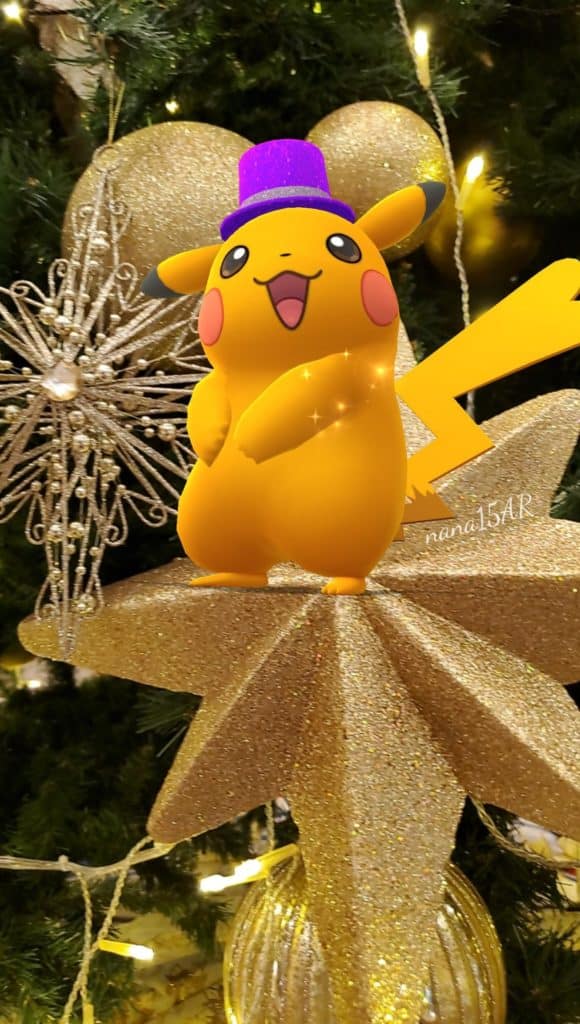 'Will we see Santa soon? can't wait for christmas.'
'Ducklett Islet' by Workman2uo, Beaverton, Oregon.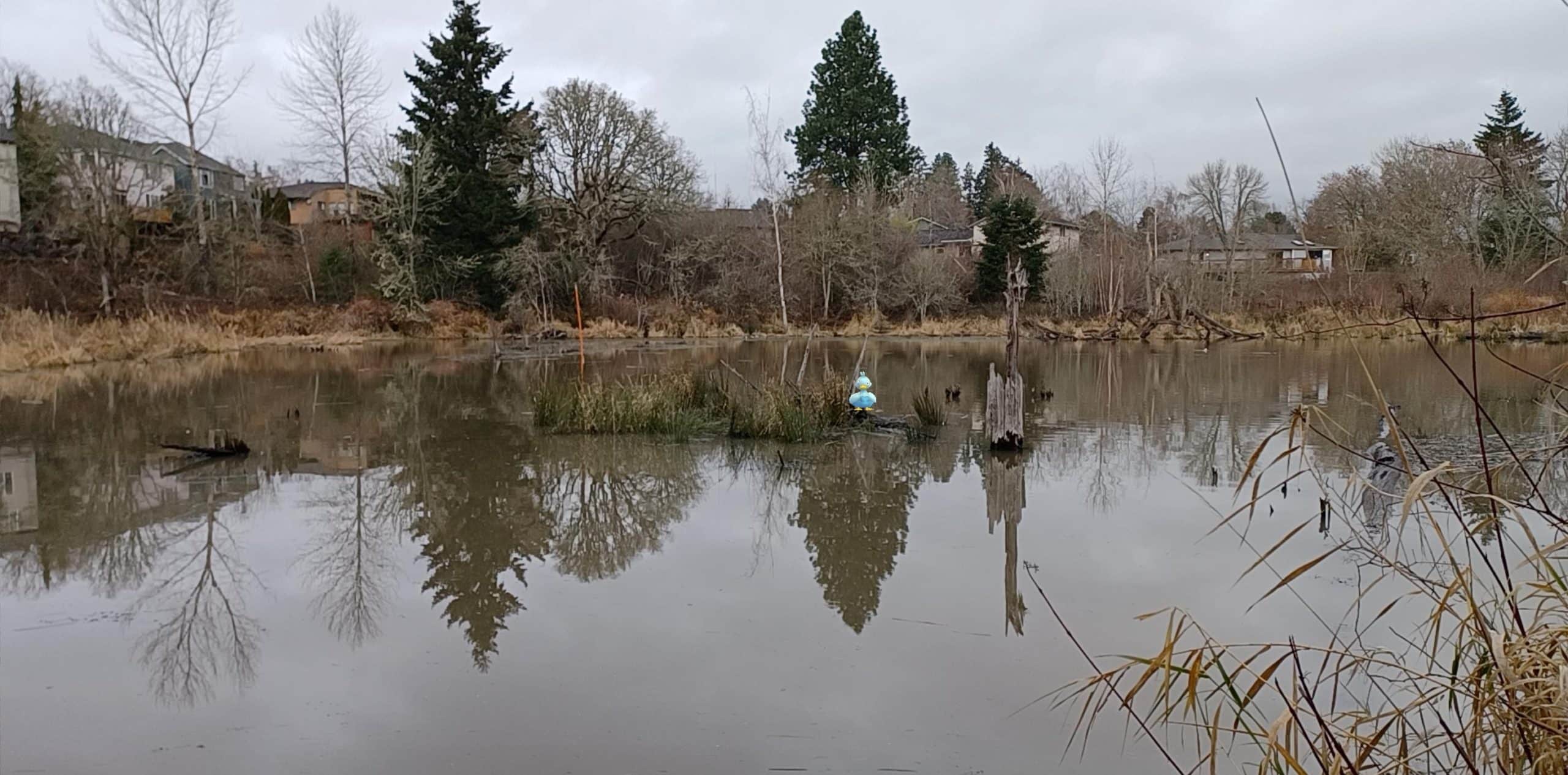 'Winter in the Pacific Northwest is 90% rain. So on the rare occasion there was no rain, I took a walk and saw a ducklett on a small patch of land. I knew I had to get a pic of it!'
'silver grass Chikorita' by ずんだオレ, riverside.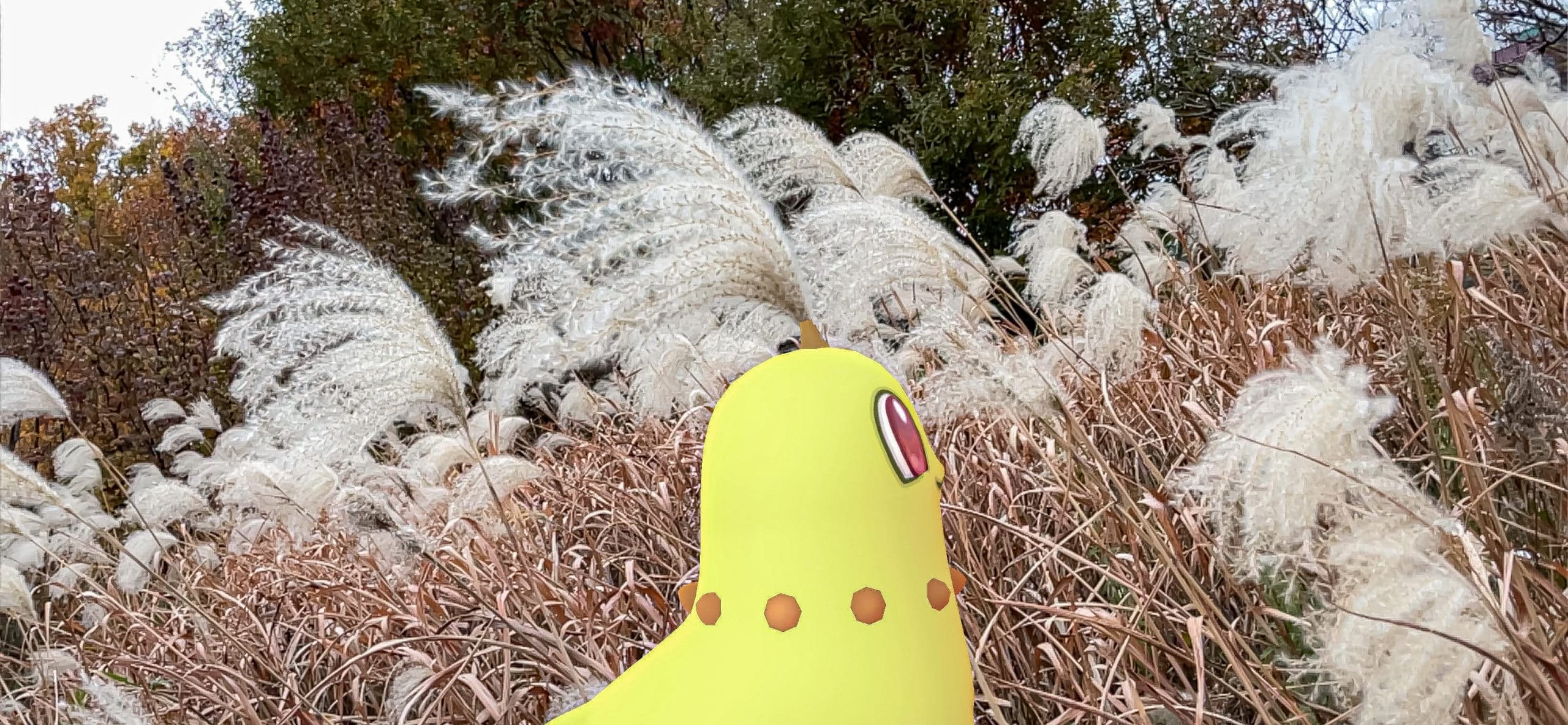 'Pampas grass grew chicoryta'
By DragonJr69, Makassar South Sulawesi Indonesia.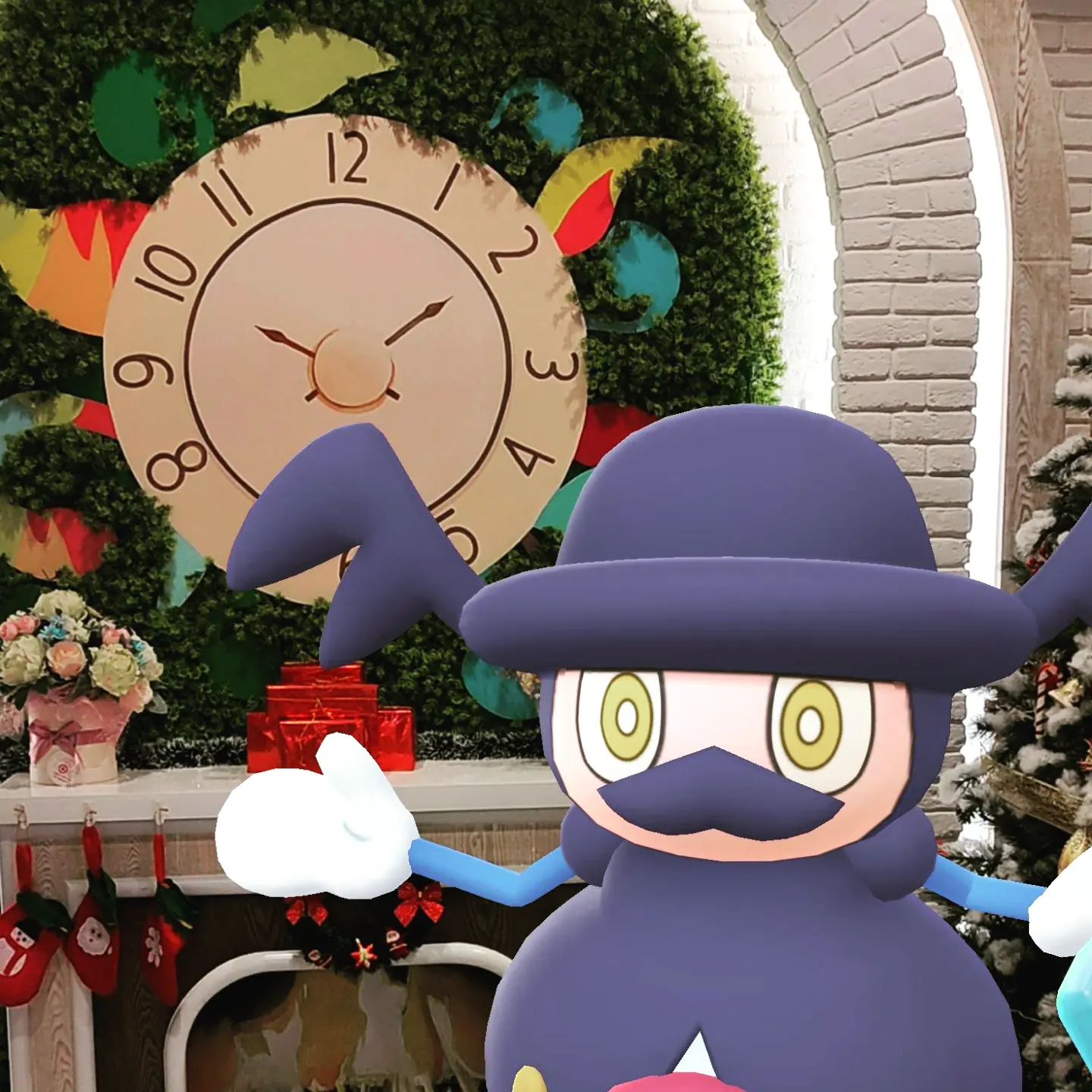 'It's time for open your Christmas gift'
'I want to get a star!' by nana15AR, Hiroshima City, Japan.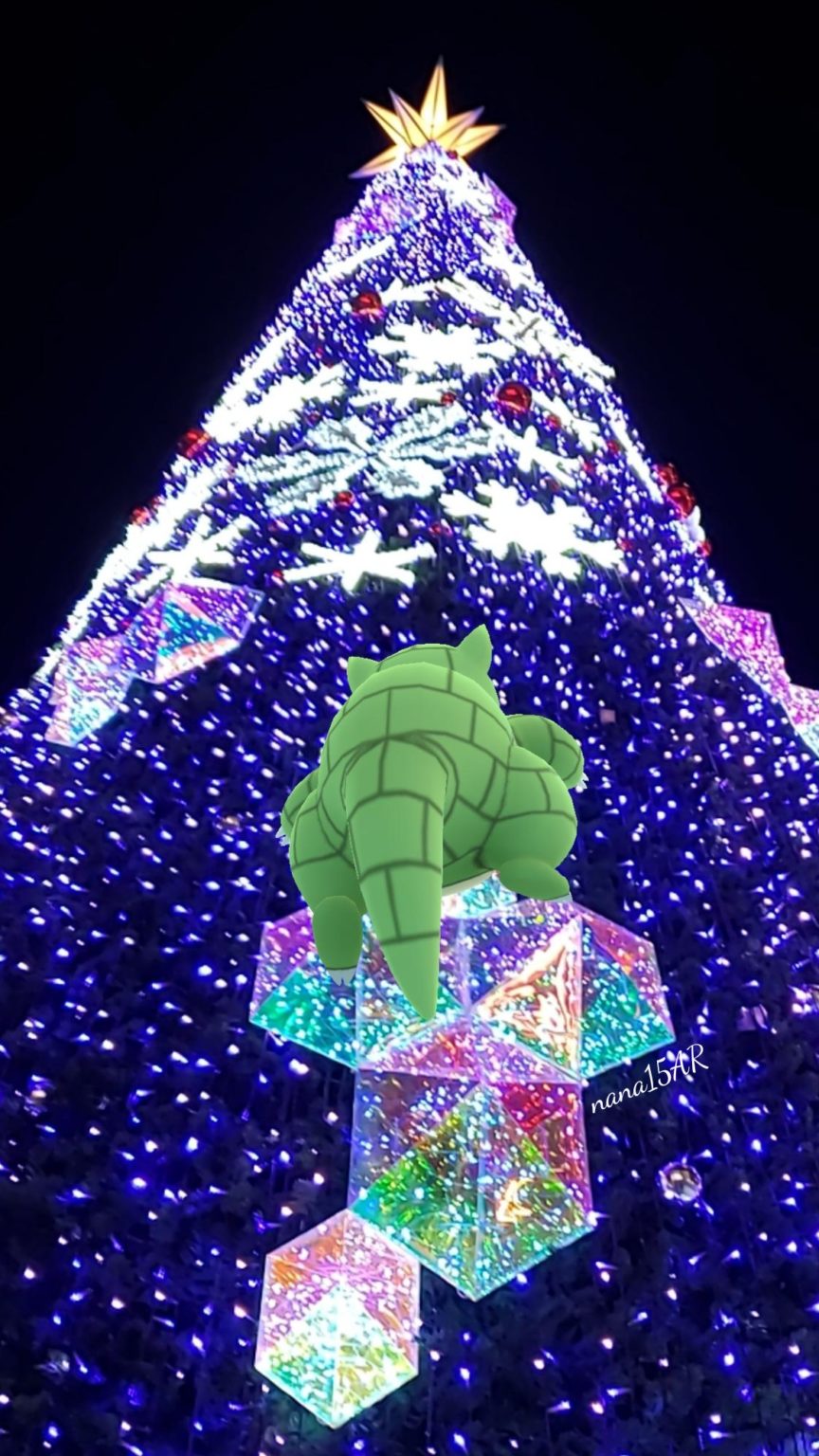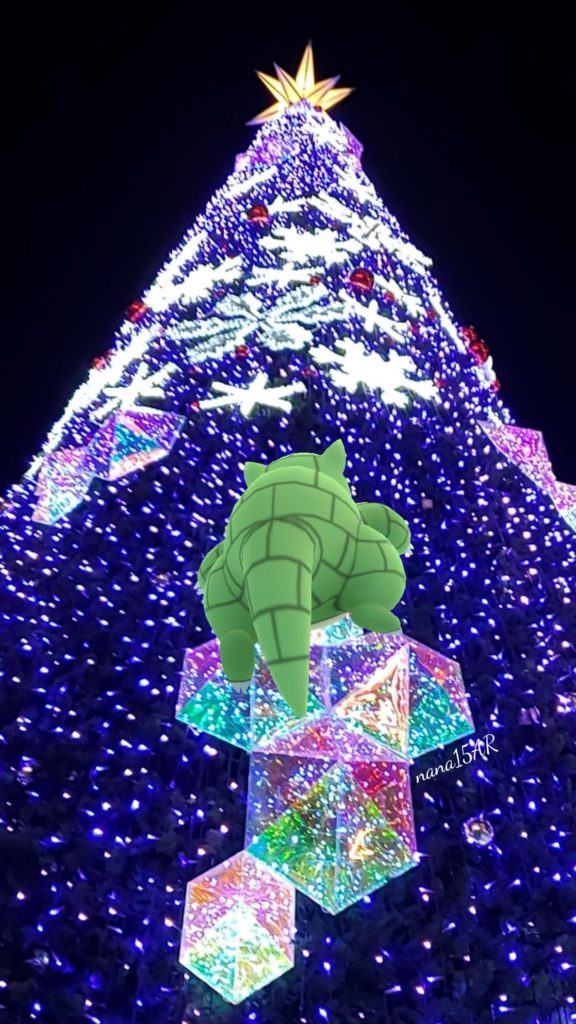 '「I want to get a star!
Sandshrew started climbing the tree.'
Edited Images
The below AR images have been edited or filtered in some way.
'Observing Snorunt' by Kenken, Lake Inawashiro.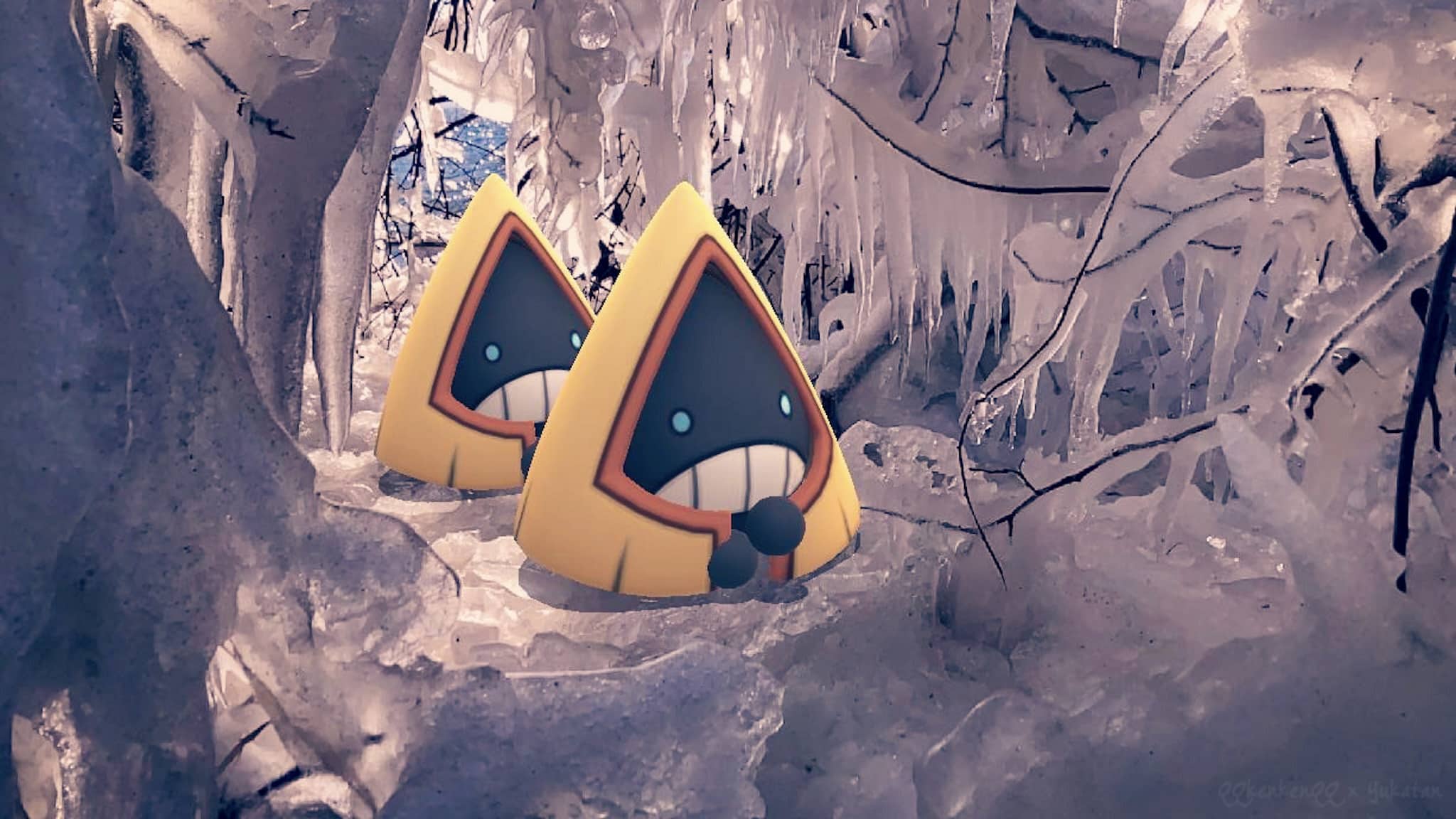 'Lake Inawashiro is located in Fukushima Prefecture. In winter, "Sibuki koori" is a famous lake. "Sibuki koori" means that the wind-blown lake water is blown and hardened. The best time to see them is February.'
'The great snow beast' by ElKhan32, Essex, UK.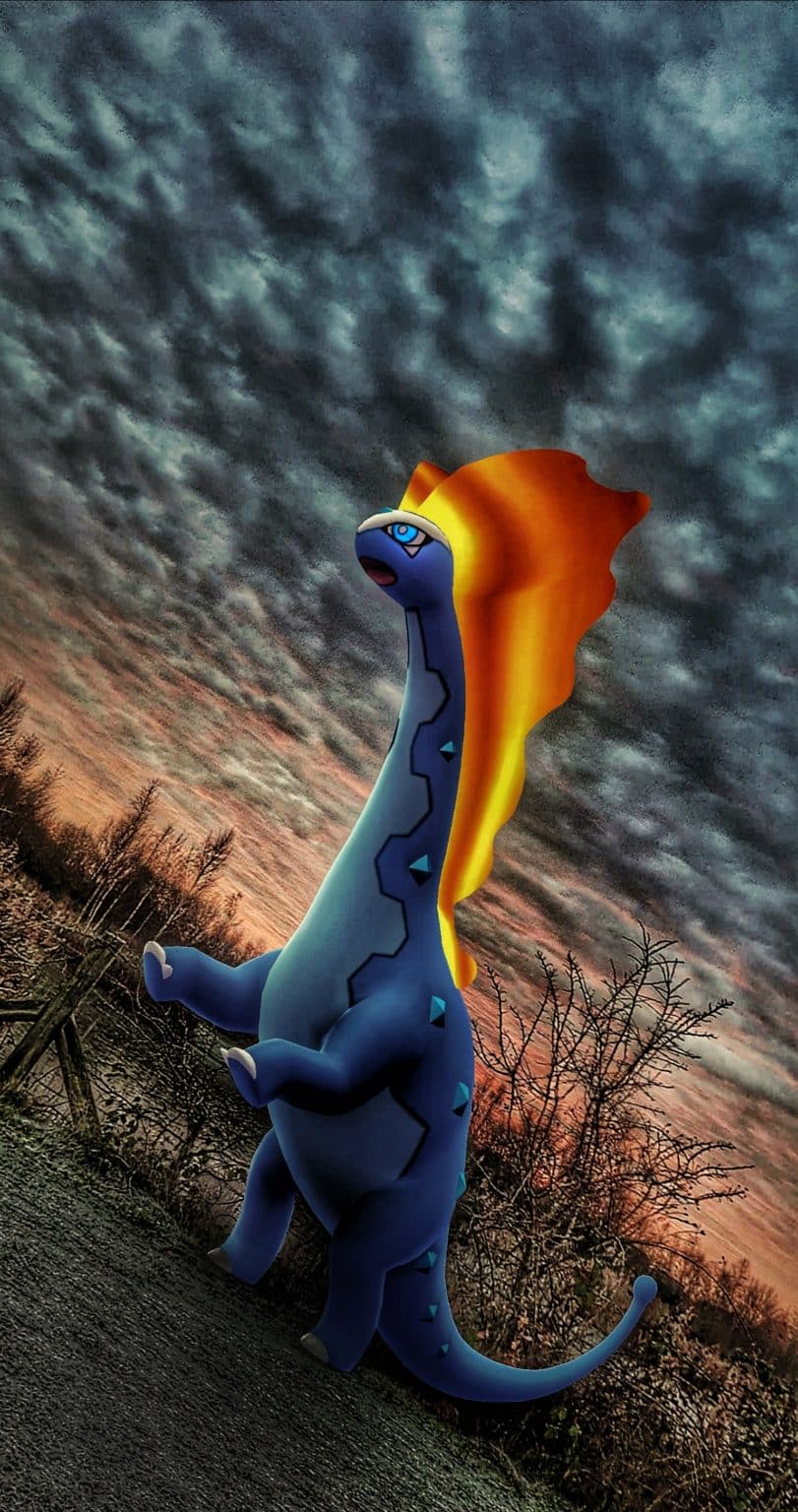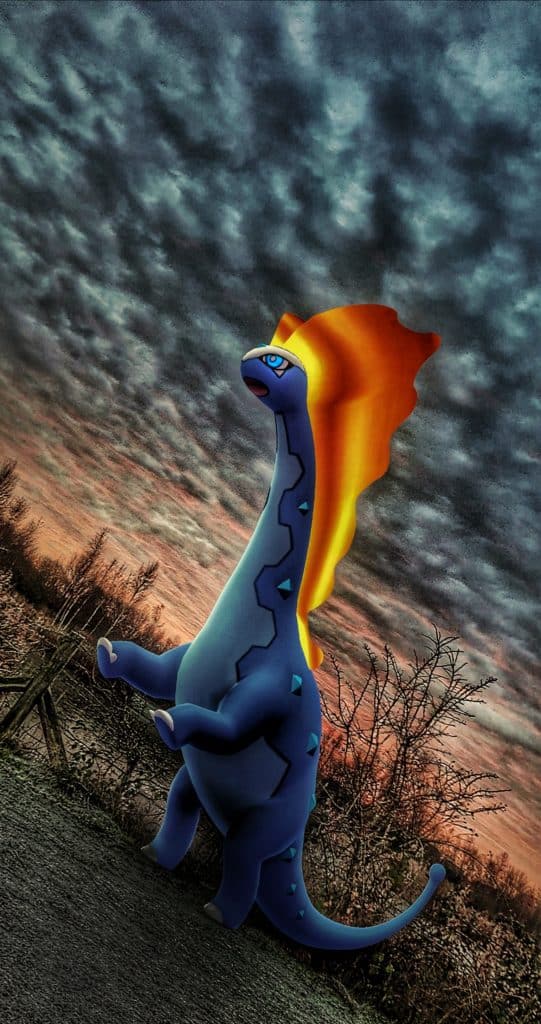 'The great ice beast walks across the frost at the break of day. Bathing in the morning light.'
'Silent Night' by La bière, Yokohama, JAPAN.
'A fallen angel swooped down in the silent night.'
'A Cold Crispy Keldeo' by PoGoMiloUKYT, London, United Kingdom.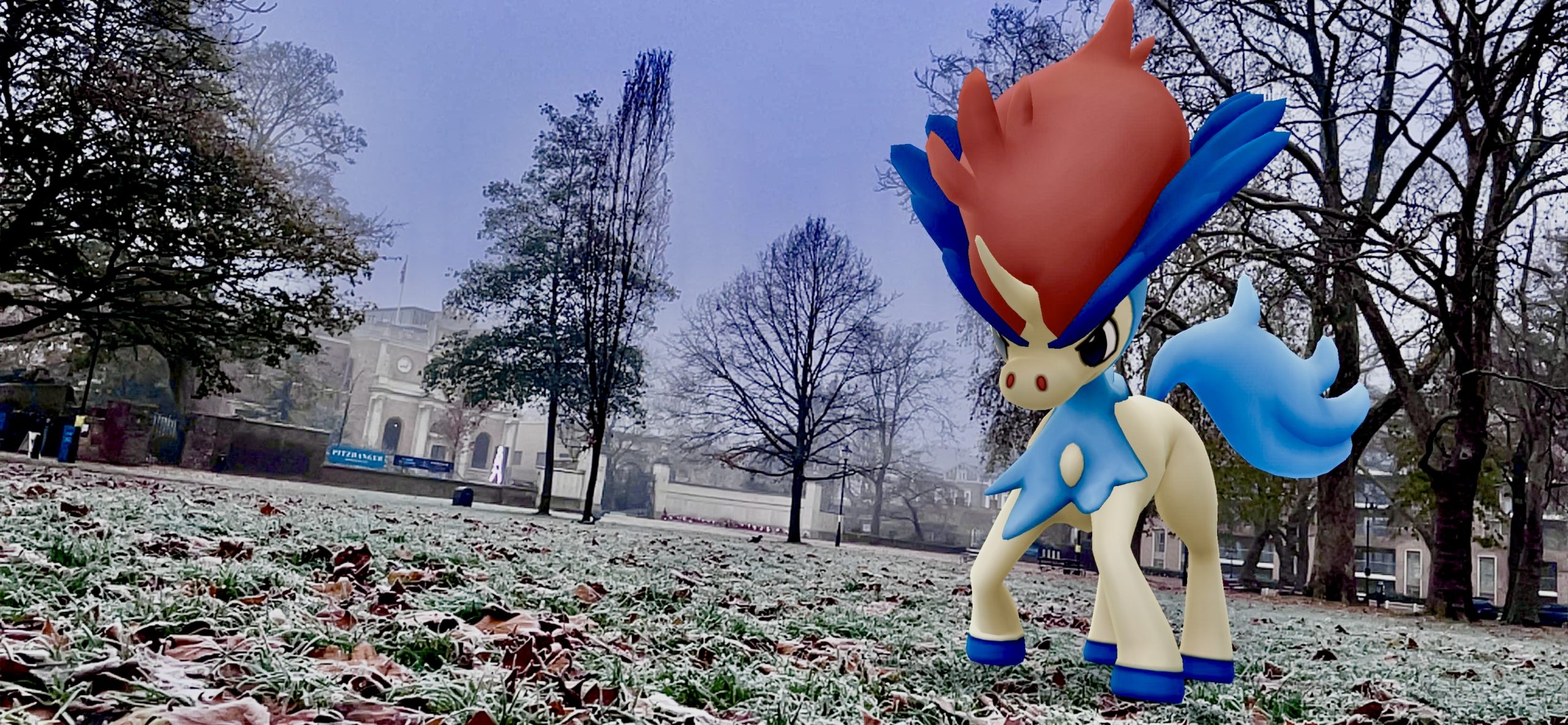 'I love snowy AR photos, there's something that makes them look so sharp and beautiful. With the unexpected snow over the Keldeo weekend, I had to get some pics. Keldeo on that light dusting of snow, is just majestic!'
'Cute Teddy' by Kolv05, Karnataka/Bangalore/India.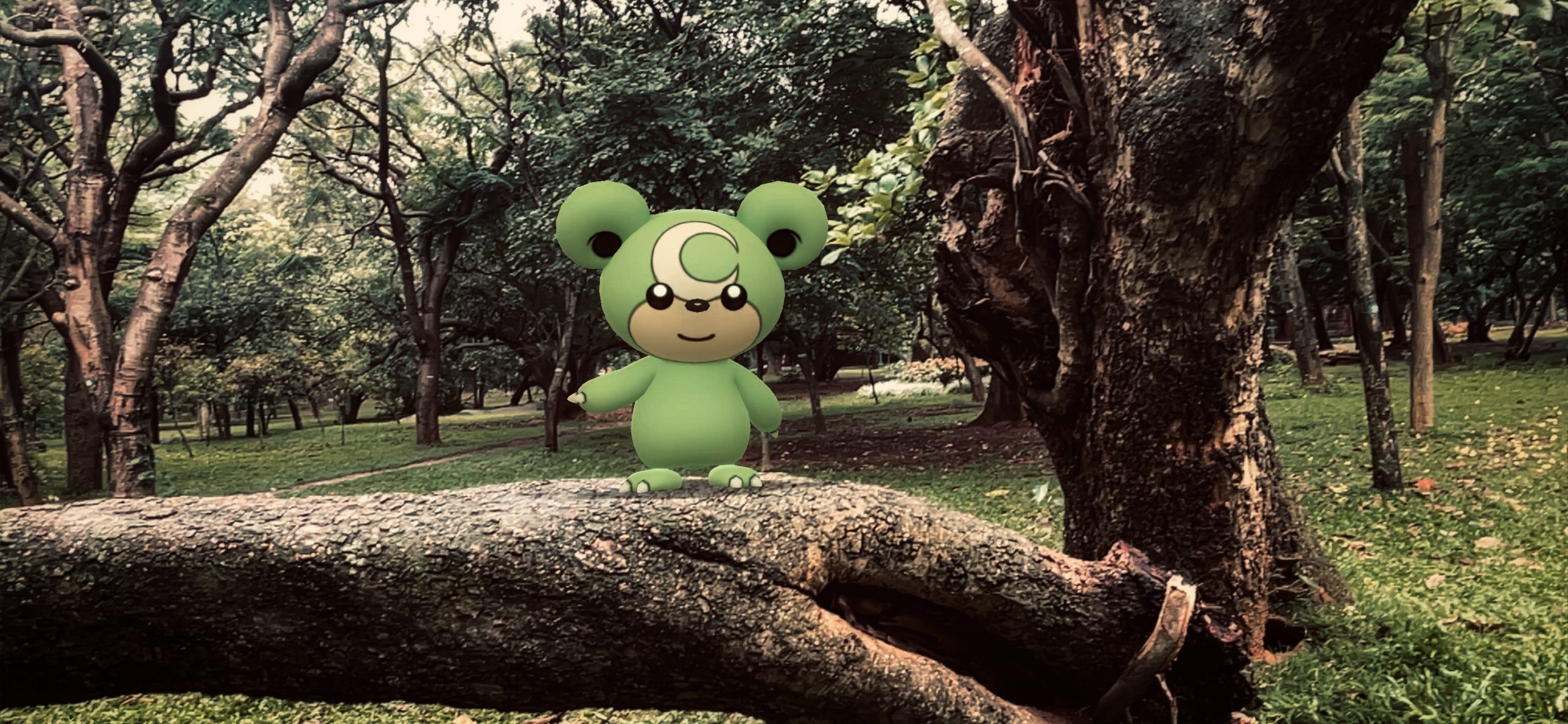 'It was time for the cute Pokémon to have Community Day. Shiny Green matching Local Park was so matching and it's smile brings me joy.'
'Shine On, Wild Lights' by Maxotron2010, Clearwater Beach, Florida, USA.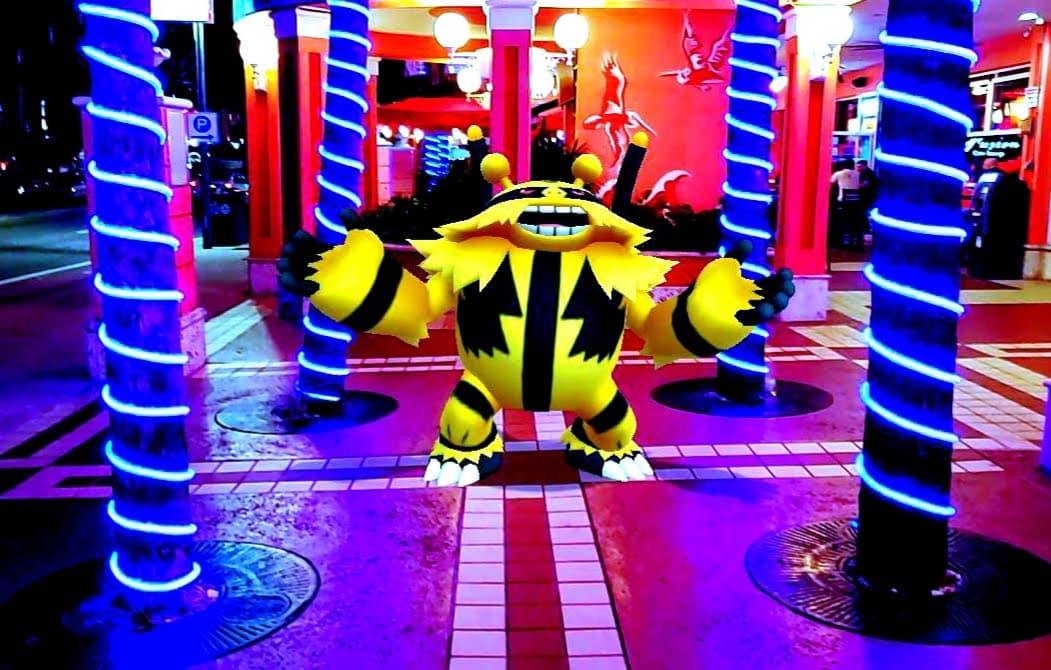 'Electivire has overcharged some nearby Christmas lights out of excitement for the season.'
'The bear who didnt sleep' by ElKhan32, Essex, UK.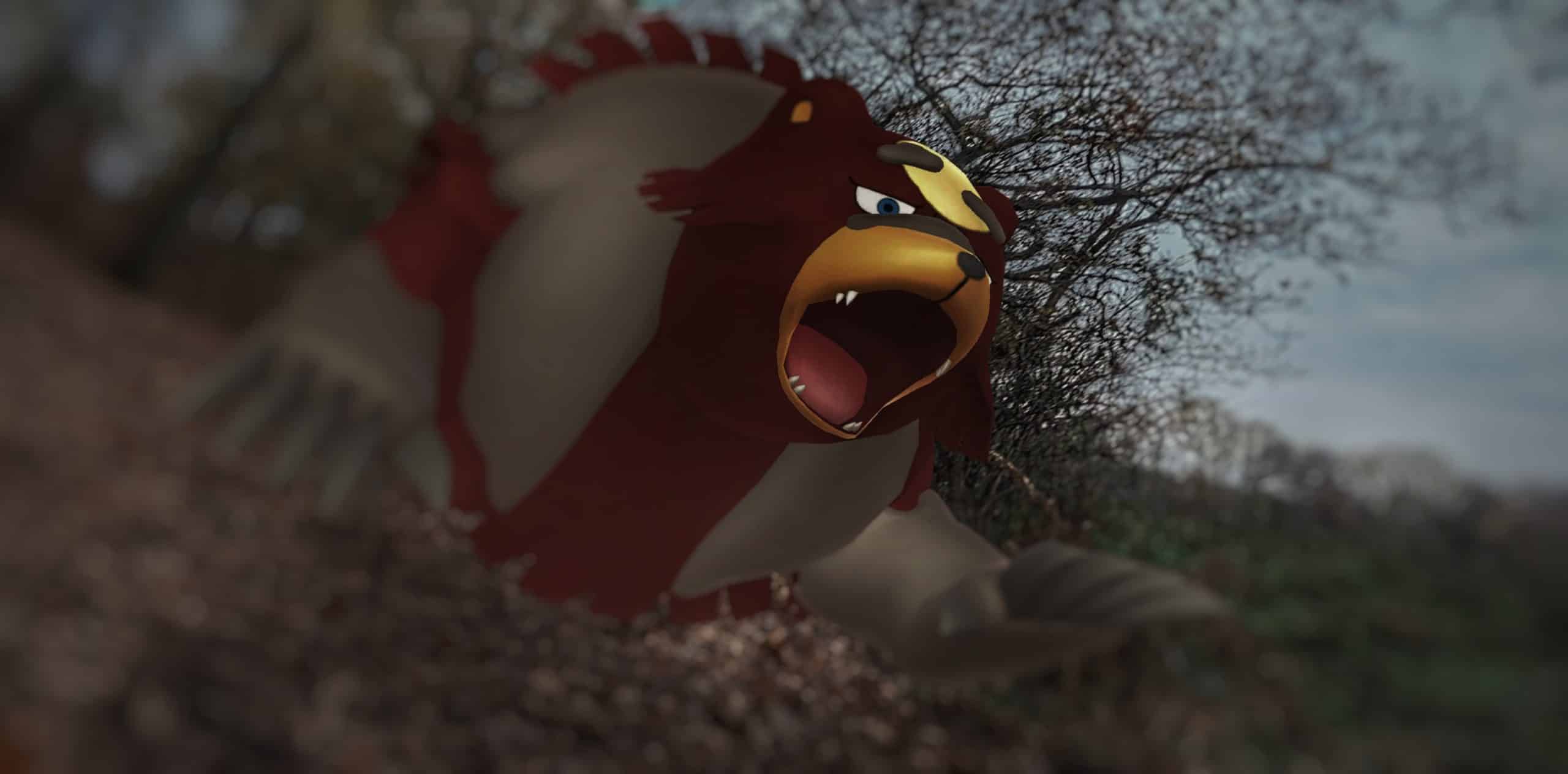 'Bears should hibernate in the winter. It's a natural cycle. We have disturbed this, we must face the consequences.'
'Woah TreX' by Kolv05, Karnataka/Bangalore/India.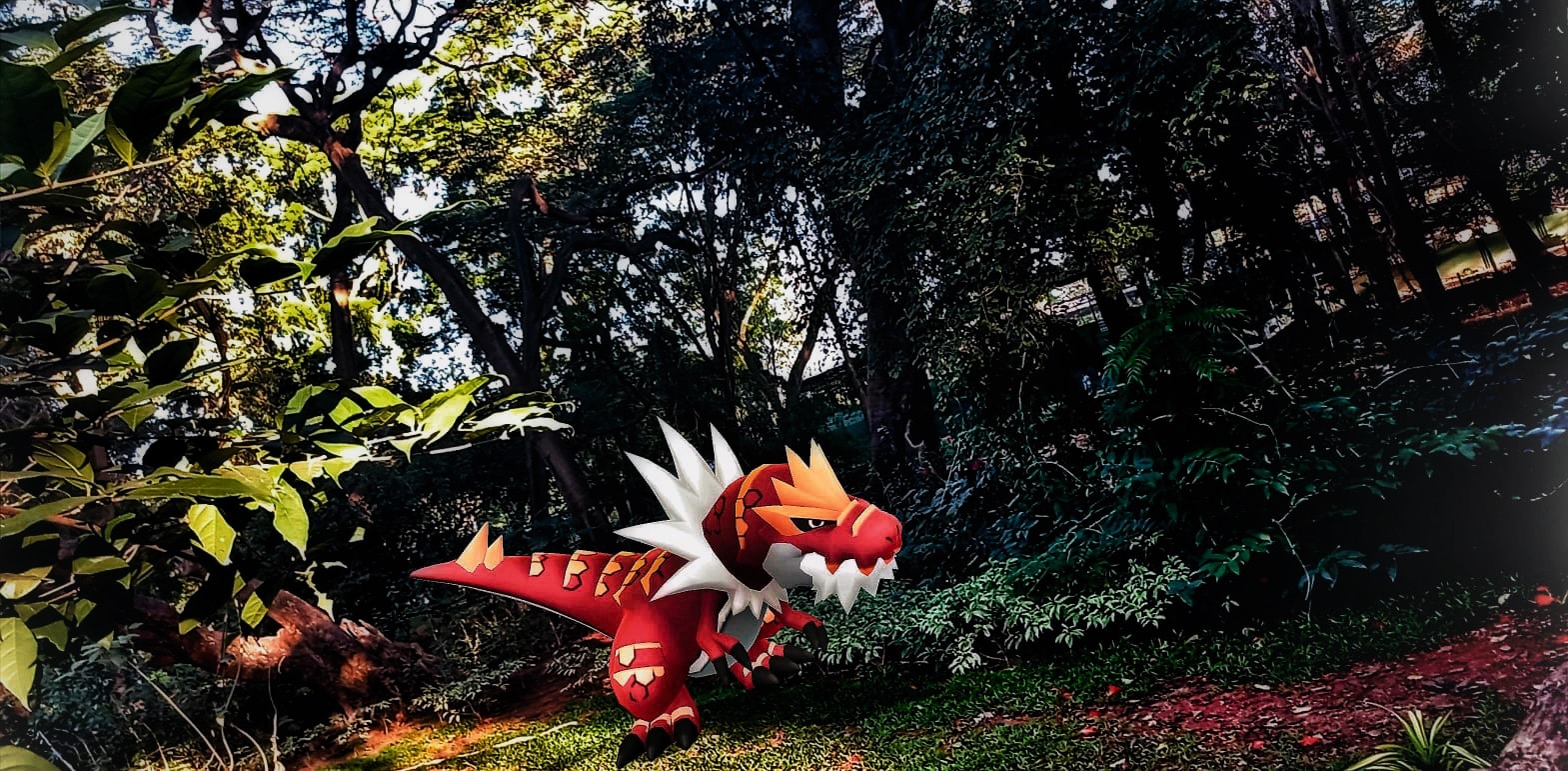 'Was playing Pokémon Go and I came across this place covered with Trees as old as few Decades it's was perfect spot for Tyrantrum.'
'Winter Blues' by Mythical Lae Snaps, Ontario, Canada.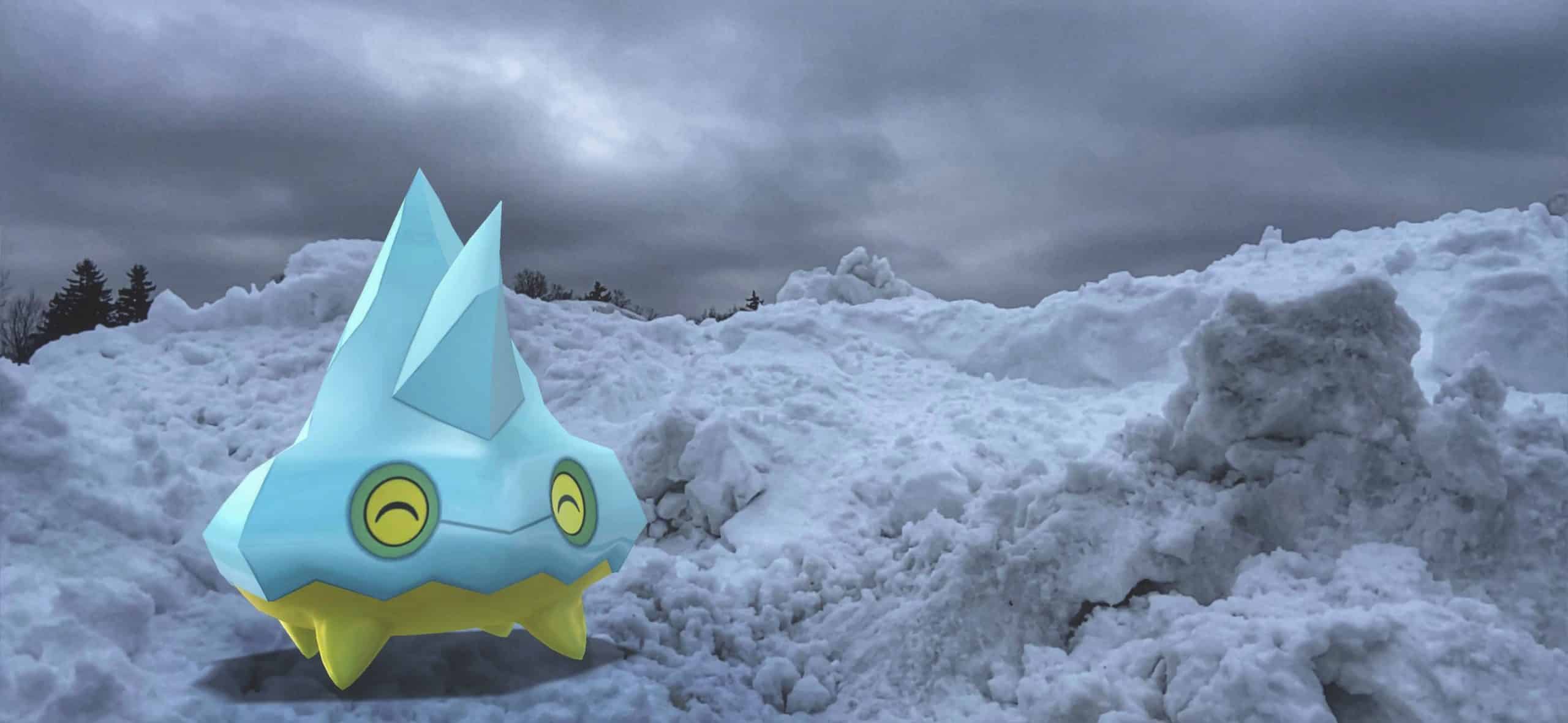 'Winter here in Ontario is long and cold and full of snow mounds much like this all over our parking lots and streets! This one hunk of ice doesn't seem to mind being surrounded with the grey skies and cold temperatures. I think someone let their dog a little close though…'
'All I want for Christmas, is you..' by ElKhan32, Essex, UK.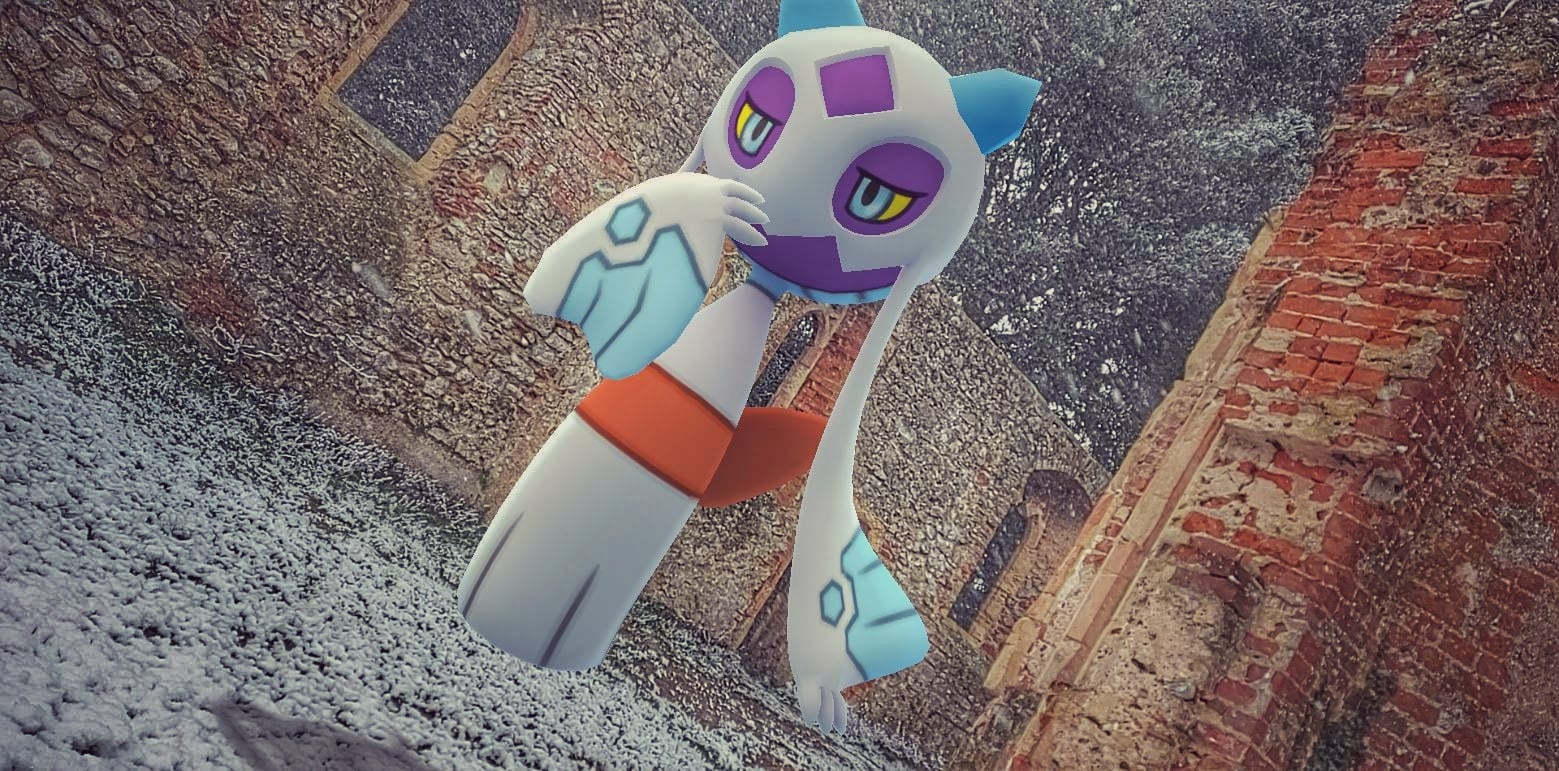 'The snow spirit comes to claim everything, your mind, your soul. All of you'
AR Masters
The below images are taken by our AR Masters.
'Winter is here' by PokegramsTM, Wimbledon Park.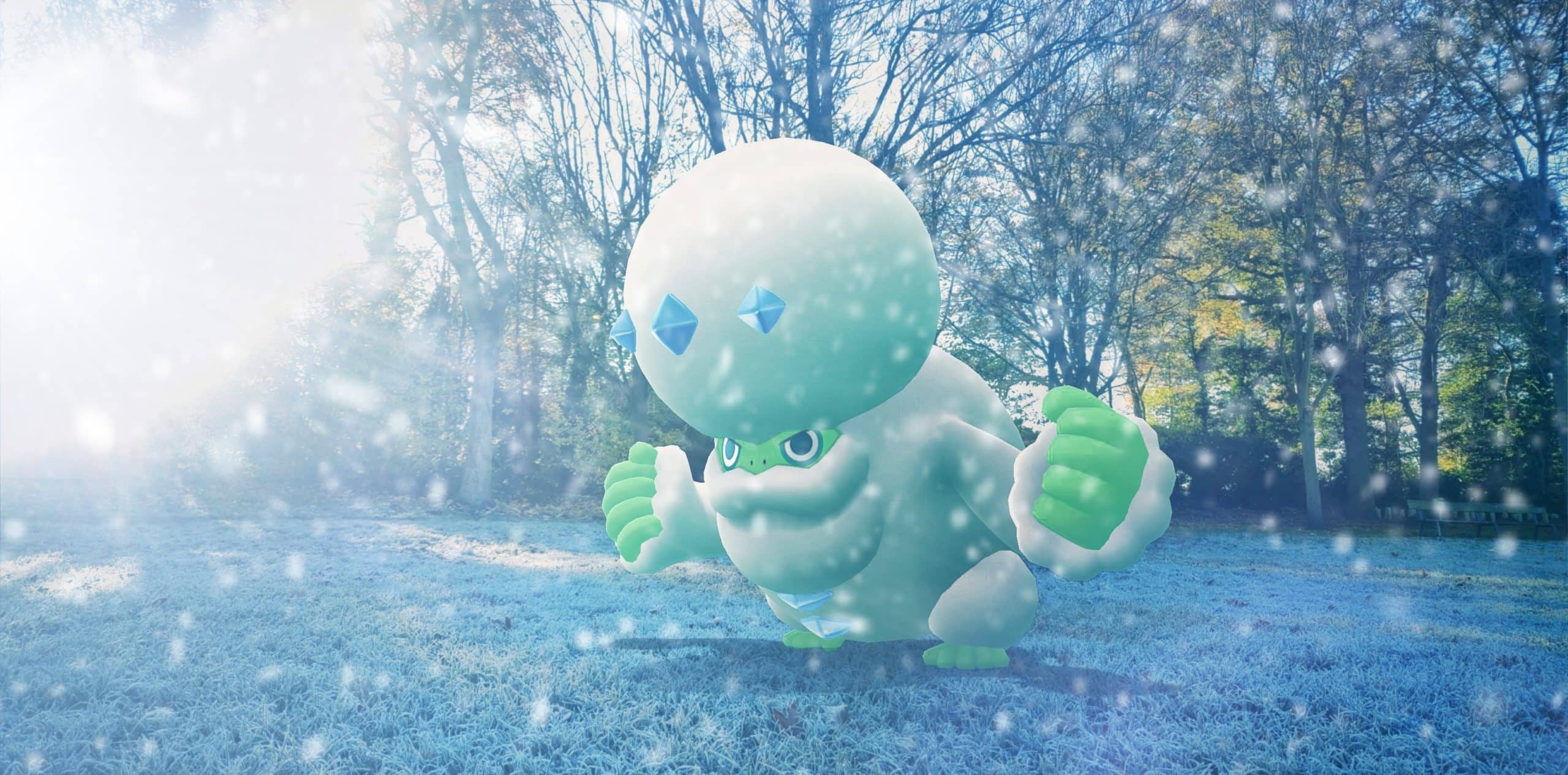 'Winter is here, the blizzard is so strong even darmanitan is fighting to walk through this weather.'
'Kofūrai' by kittypokemonsalot, Lincolnshire, UK.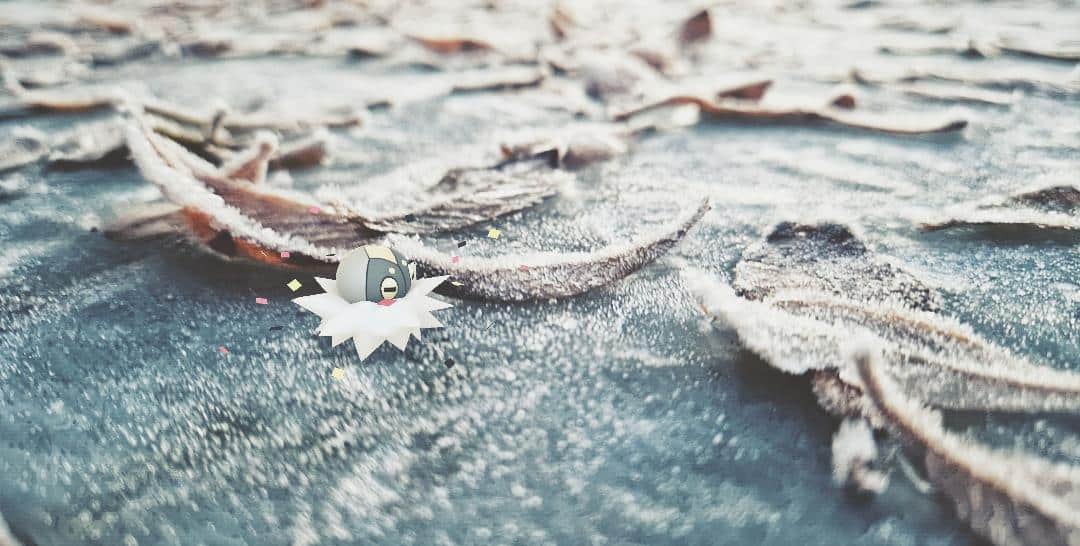 'Spewpa has a really adorable animation, with their fluffy fur poofing out and firing off colourful parts of it! I couldn't resist using the Tiny Pokémon technique to photograph them on a freezing cold icy morning'.
Next Submission Theme
To round off 2022 and kick off 2023 in the best way possible, we want to see your favourite AR photograph that you took in 2022! Submit by 25th January to be considered, full rules on the submission form here.