Updated as of October 3, 2018, 6:25 AM EST.
There is a major disaster in the Philippines last month. In September 20, a landslide occurred in a quarrying site in Naga City, Cebu in the Philippines. The death toll rose to around 70, and the pictures of that tragedy can be described as lifeless. There was also a landslide in Itogon, Benguet. Both landslides are caused by heavy rainfall, due in part with Typhoon Mangkhut, said to be the strongest typhoon to hit the country this year. With all these calamities, local Pokemon GO players have come around to help the people affected by these disasters.
Players of Team Cebu have collected almost $680 worth of donations to be given to the landslide victims of Naga City, Cebu. If you are interested in donating, the information is down below.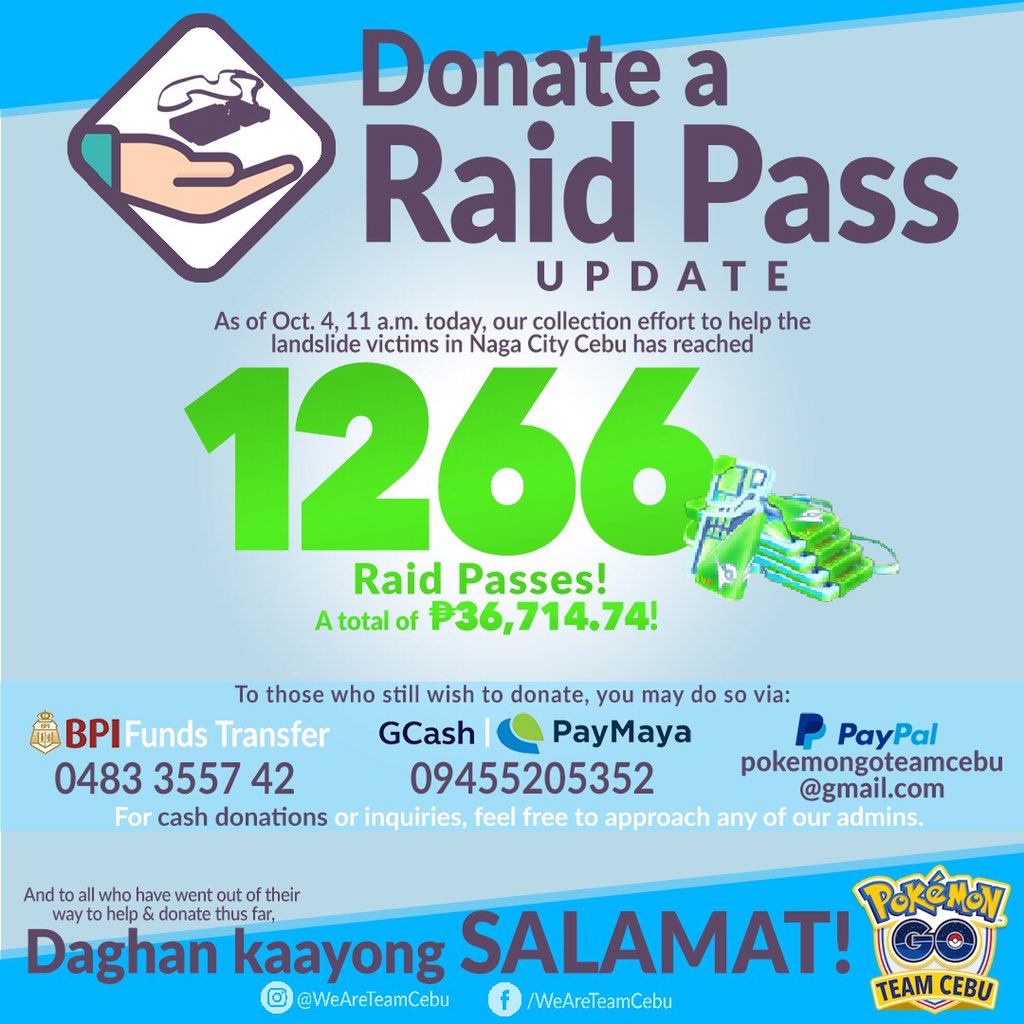 Meanwhile, Luzon Players are spearheading a relief effort for the victims of Typhoon Ompong in the Northern Luzon region, with 1.6 million displaced people. As of this writing,  they have been getting support from local player communities to make this possible. This will be updated as soon as they have created the necessary channels for donation.
Standing strong amidst tragedy
The Philippines is visited by an average of 20 typhoons every year, five of which are destructive, so Filipinos are no stranger to typhoons like Mangkhut. It's really good to see players going out of their way to use the community formed by the game to help others in need, like in Argentina. We don't just come together on raids, we come together on helping others. We defeat disasters like how we defeat Raid Bosses—as one community.