Want to be able to share your love of Pokémon in every situation, even the most formal of events? Original Stitch have got you covered! They are back with more high end shirts in collaboration with The Pokémon Company. Featuring subtle buttons of Ultra Balls and more, these designs could easily be worn in the office, or for fancy meals, all whilst secretly being Pokémon themed! We've tried out their products before and their fabrics are really soft and high quality, which is reflected in their pricing, but they are an investment, and a good quality dress shirt should last years.
You can add small embroidery in the form of Unown letters, different fabrics to the collars and cuffs, add a fabric pocket in a bolder design, change to different styles of collars and more!
Press Release
Original Stitch and The Pokémon Company Dress Up the Holidays with New Pokémon Formal Shirts, Featuring Easy-to-Wear Fabrics and New Buttons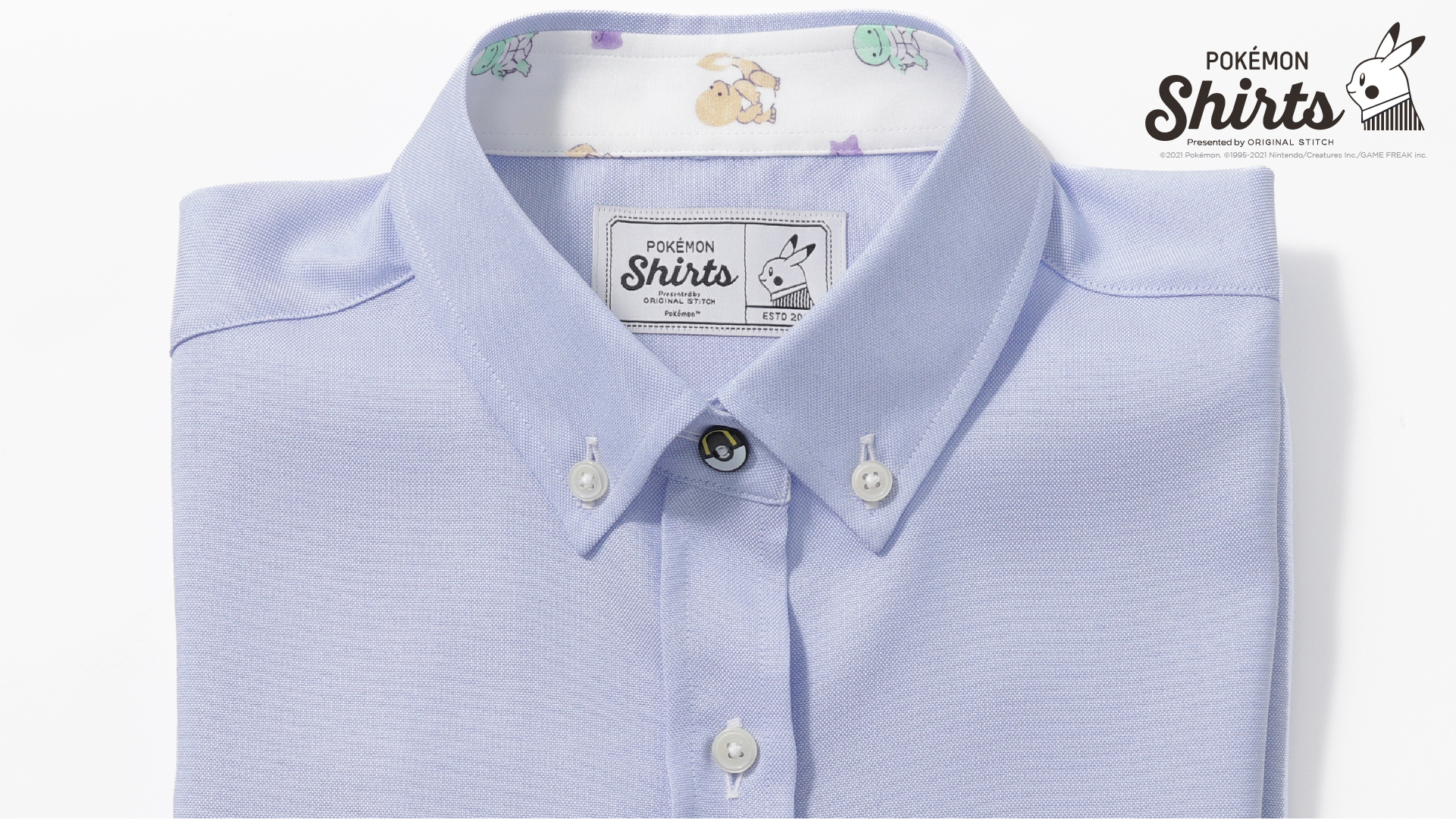 Original Stitch and The Pokémon Company today announced the launch of the Pokémon Formal Shirt edition, featuring form-stabilized, easy-to-wear, wrinkle-resistant fabrics, along with new buttons and embroideries.
The Pokémon Formal Shirt is part of Pokémon Shirts, a customized shirt service from Original Stitch, and adds to the original shirt line that launched in February 2019. It also comes on the heels of the Pokémon 25th anniversary polo, as well as other recently released product offerings, including shirts, masks, bandanas, aprons, and a broader range of fabrics.
"This launch is about giving fans a formal but comfortable look that is fit for the holidays," said Marina Carroll, Marketing Manager at Original Stitch. "The positive response to our recently released Pokémon polos encouraged us to offer similar options to greet the formal season."
Choose from new fabrics, buttons, and embroidery placements
For the formal shirts, fans have their pick of Navy Kanoto Knitting, Pale Pink & Proper, White Ox, and Sax Ox. They can also choose Poké Ball, Super Ball, and Ultra Ball buttons for the front or the first button and cuffs. For embroideries, they can select either Initial Embroidery or Silhouette Embroidery.
In terms of embroidery placement, fans can now customize their left chest, their left hem, or their left cuff.
Where to buy 
The formal shirt lineup is available in the Pokémon shop at Original Stitch. In addition, fans can check out the other Pokémon Shirts, masks, bandanas, and aprons available at: www.originalstitch.com.
(*) The mask is intended to be used as a fashion item. They are not intended for use in any clinical or surgical setting or where exposure to bodily or hazardous fluids may be expected.