Back in February the official Pokémon Trading Card Game (TCG) announced a special Pokémon GO themed expansion, and we finally have some of the first cards revealed, as well as more information. The first products in the Pokémon GO expansion arrive on July 1.
Announcement
'The first wave of products in the Pokémon TCG: Pokémon GO expansion will be available beginning on July 1, 2022, with more releases coming at a later date. Please be aware that booster packs for this expansion will not be sold separately.'
'Reminiscent of the Pokémon GO experience, some of the Pokémon appear to have jumped into the real world, such as Pikachu walking alongside its Trainer and Snorlax snoozing on the front porch of a house. Some cards portray Pokémon that have a connection to Pokémon GO, such as the Mythical Pokémon Meltan, who was originally discovered in Pokémon GO. And check out Blissey's illustration to see the Pokémon valiantly defending a Gym.
Trainer cards also pick up the Pokémon GO vibe. The PokéStop Stadium card can find Item cards near the top of the deck every turn. Similarly, the Lure Module Item card lets both players find Pokémon near the top of their deck. And it won't come as a surprise that Candela, Spark, and Blanche, the heads of Team Valor, Team Instinct, and Team Mystic, make their Pokémon TCG debut as Supporter cards. These three also appear as beautiful full-art cards.
Looking to add a little oomph to your deck with cards from the Pokémon TCG: Pokémon GO expansion? Mewtwo VSTAR has what you're looking for. Its Star Raid VSTAR Power is an attack that does 120 damage to each of your opponent's Pokémon V, and its Psy Purge attack does up to 270 damage when you discard Psychic Energy from your Pokémon.
One promo card that stands out in multiple ways is Radiant Eevee, which has a stunning visual appearance. But it's also useful in battle, letting you search for up to six cards in your deck with its Twinkle Gathering attack. And since it's a Colorless-type Pokémon, it's easy to slot into pretty much any deck!'
First Look
TCG have teased 6 of the cards from this new expansion, and they all look fantastic!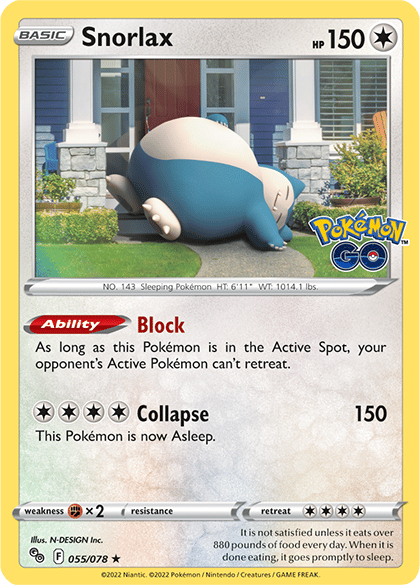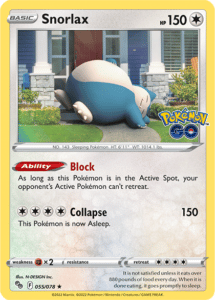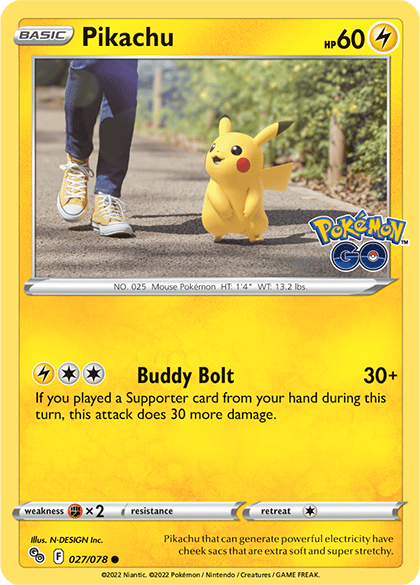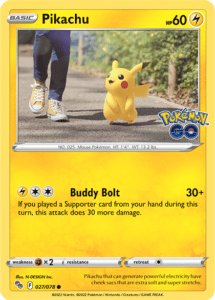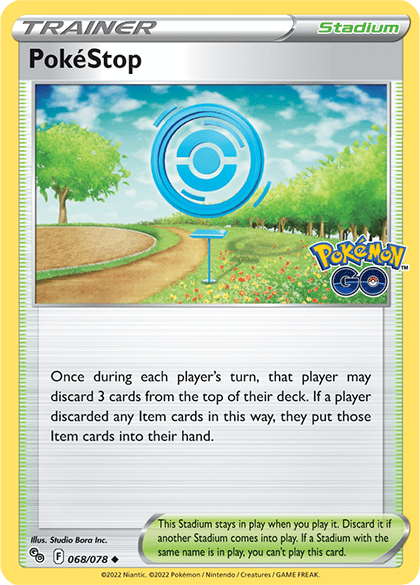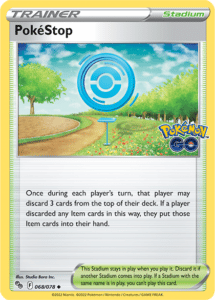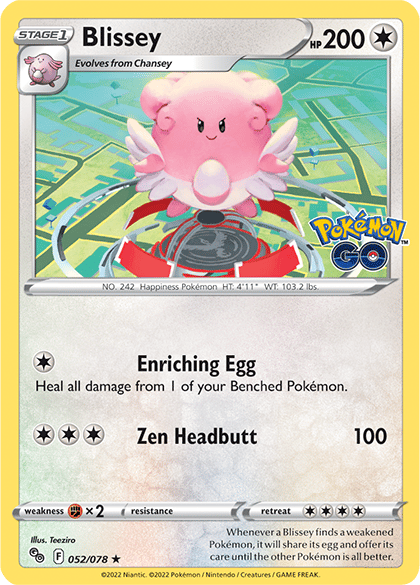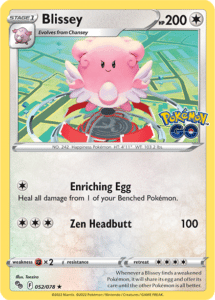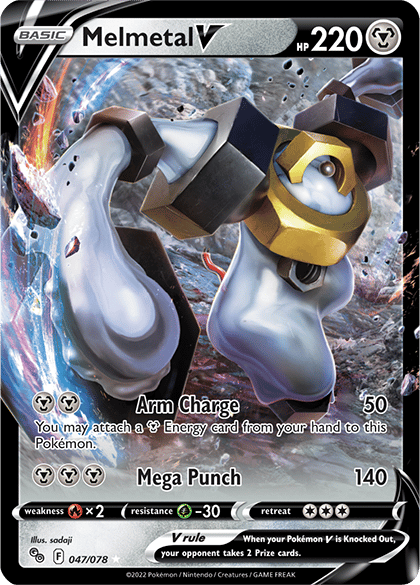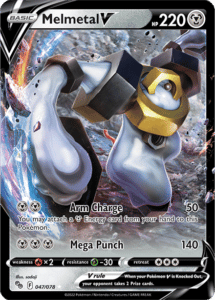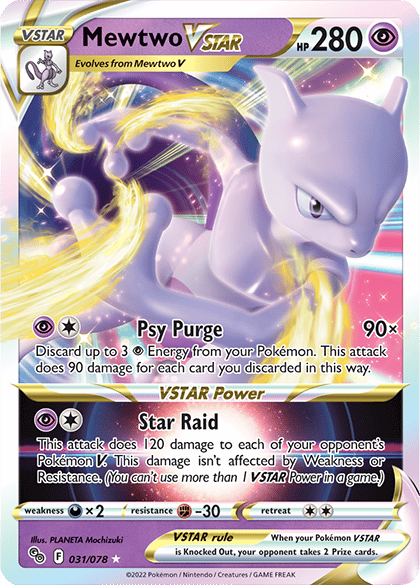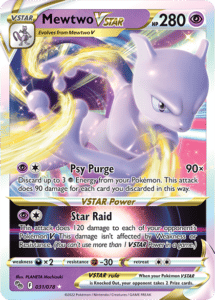 That Mewtwo V Star!! The artwork for the V and V Star looks so dynamic and cool, they will be much sought after cards. Blissey appearing atop a gym is a fun nod for Pokémon GO players, who else remembers the days of the old gym system with a gym stacked full of Blissey?! Pikachu gets 'Buddy Bolt' as a move, referencing the Buddy system, and the sleeping Snorlax makes us wish we'd see them again in game. The PokéStop card gives the player the opportunity to discard 3 cards from the top of their deck and could have some interesting impacts on your game.
Full List of Available Pokémon GO TCG Items
Pokémon TCG: Pokémon GO Mini Tin
Pokémon TCG: Pokémon GO Collection
Pokémon TCG: Pokémon GO Special Collection*
Pokémon TCG: Pokémon GO Premium Collection
Pokémon TCG: Pokémon GO V Battle Decks (including bundle version)
Pokémon TCG: Pokémon GO Tin
Pokémon TCG: Pokémon GO Elite Trainer Box
Pokémon TCG: Pokémon GO Pin Collection
Pokémon TCG: Pokémon GO Poké Ball Tin
Pokémon TCG: Pokémon GO Premier Deck Holder Collection
Pokémon TCG: Pokémon GO Pokémon Center Elite Trainer Box Plus (exclusive to Pokémon Center in the US, Canada, and the UK)
*The Special Collections are focused on each Team featured within Pokémon GO, Team Valor, Instinct and Mystic!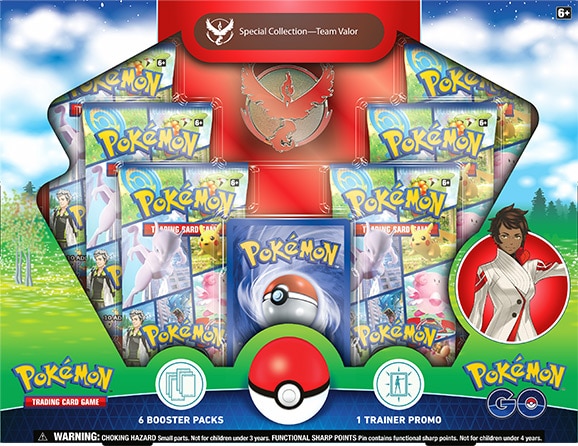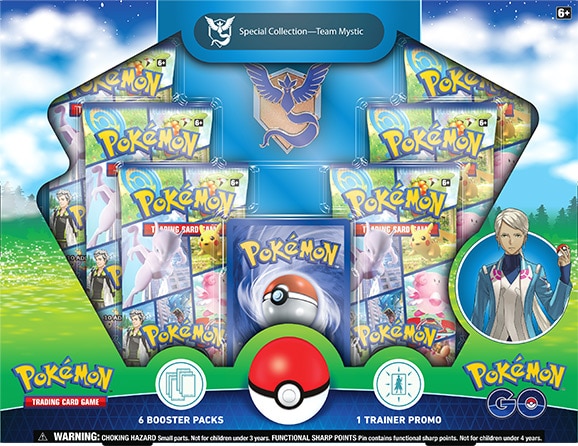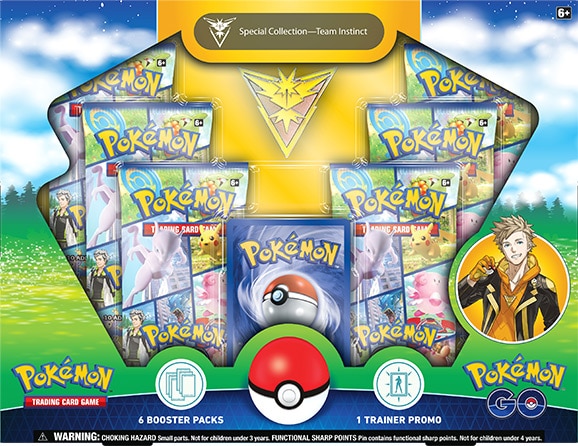 I haven't collected TCG in a long time, but this crossover looks so good, I might just have to make an exception if my wallet allows! Do you play or collect TCG? Let us know what you hope to get your hands on in the comments below.