Giving Back – TOPGAZ: A New Community Initiative
Trainers, Thanks to a tip-off from one of our readers – I've stumbled upon a newly founded non-profit organization and initiative in Zagreb, Croatia. TOPGAZ is a New Community Initiative that brings trainers together for the benefit of all involved.
They Live-Stream all their tournaments at their own cost, and you can find these on their website here: https://topgaz.club/
The Interview
Today Trainers, we have another interview for you. This one is with one of the founders of this organization: Matija.
He has helped organize many different PVP Tournaments within his community and has created TOPGAZ to bring players together, battle, have fun, and earn rewards within the game!
For the interview, I refer to Matija as M and myself (ShinyHunterLiam) as SHL.
SHL: Thanks for agreeing to this interview. For those that aren't on Discord, Reddit or don't know who you are or the fabulous work you do, could you please explain?
M: Thank you very much for your interest in our work!
We are TOPGAZ – Tournaments and other Pokémon GO activities Zagreb, a non-profit association founded, I would personally say "finally," with the goal and desire to connect, strengthen and empower the Pokemon GO community.
We are a group of enthusiasts from Zagreb, Croatia.
SHL: Where did the idea come from?
M: The main burst of the initiative was started with the battle system arriving in Pokémon Go, but the spark was lit much earlier. I was personally playing the game since its release day, and after the first 12 months, I was one of the first passengers on board the Safari events hype train. Since my first one in Vienna, the need to have "something" like this happening more often and at closer reach to more players, started brewing. I became an Unown fan pretty quickly, and the idea of having ZAGREB spawns here was always too nice to let go.
There were a few attempts to formalize the intent with other players of similar enthusiasm, but what is clear now that the game in itself wasn't enough for the idea to be completely articulated.
Once trading was introduced, I was pretty sure trade conventions would start popping up everywhere, but that didn't happen, and I had similar luck raising interest for such an event. Thinking back, I'd say that contrary to established belief; all Pokémon are accessible enough, which is evident in the fact that groups of up to 20-30 active players can actually fulfill all trading needs of each other, and therefore the trade convention as I envisioned it didn't come to pass.
But I guess it was all rounded up with the battle system. After almost four months, I must say Niantic did very much admirable work with PvP, bringing together fun, skill, strategy, tactics and goals achievable only with long-term investments into gameplay. The community connecting based on the new feature speaks for itself, I believe.
Our tournaments, and eventually TOPGAZ, happened the same way all other communities developed in the world. We already had the company Terrible creations organize trade meetups every Sunday in their gaming bar "Crni macak" (eng. "Black cat"), so tournaments were a natural extension of that.
We wanted to have participants be able to see each other fight on the big screen from the start. A husband of one of the dedicated players, wanted to help out, we started trying things, and YouTube streams were, again, a natural extension. The participants kept coming in larger numbers, and with them, our enthusiasm grew.
It just so happened that in February, I decided to stop playing the game. One circumstance occurred after another and the idea to start a Stardust fund with my account becoming that of the fund.
Personally, it was very intuitive. As I played relatively a lot, there were so many resources that I wouldn't feel right to delete or freeze on Niantic servers for who knows how long. With trading, it is easy enough to turn many resources into valuable and powerful Pokémon other players can use.
SHL: What's the general response from your community about the events you organize?
M: We get a wonderful shock each tournament realizing how all of our community members are honestly having fun, meeting each other and exchanging experiences, but with that also spontaneously and very willingly show they want to help us with everything that's happening. From what my understanding is that they see the idea behind TOPGAZ as something that can make their community stronger and even more fun. People keep coming back, inviting more people, and after only a few months of this, I think we couldn't ask for more.
SHL: What's the turnout like?
M: We started sometimes having fewer than eight players, which is the minimum to organize a 3-round Swiss tournament. I think we didn't have a tournament since mid-January with less than 10 participants, and Cup tournaments have an average of 25 in February and March. At our tournaments, there's always more people than registered players, as there is a substantial portion of Pokémon GO players that aren't interested in battling, but they do enjoy hanging out, cheering for their friends, etc.
SHL: I noticed on your website that you have a "Reward" system for participants in your event – Could you explain that to me?
M: The "Stardust Fund" is something we imagine to be a tool that moves the community from one period to another.
We will be making an archive consisted of donated accounts or Stardust sums that players are prepared to donate from their accounts. Stardust is awarded by trading selected pokemon that are powered up and/or given a second Charge Move before the trade.
Players bank their Stardust for up to 100 days, and the minimum "cash out" sum is 20 thousand. How they use their award(s) is subject to the availability of the desired Pokémon on the accounts available to us.
One principle of this is undoubted – Recycling. Just imagine, how much Stardust is just locked away on the servers, behind accounts that will never be opened again. If nothing, a nice way to make someone very happy at no cost whatsoever.
Another principle is Solidarity. Many intense players bank a lot of Stardust without a particular need or desire to spend it, even going so far to complain about it. Again, at no cost, they can make PvP contenders who always need at least one more Charge Move, very happy. 🙂
The third principle is an Exploration or Structured Sharing of play styles. Like in any game, however many there are players, that is precisely how many play styles there are. When we think about the longevity of the fund, we're thinking on how to ensure it always stays appealing. For this reason, we hope to organize planned Stardust grinds, where multiple community members would achieve challenges in the game, all with the same fund-account, with the goal of not only jointly filling the fund with dust and candy, but also compare their play styles in a structured manner.
he general idea of awarding players is to make things more exciting and fun, but also to make it useful to the players.
Within each month each participant is awarded the "attendance reward" of 1.000 Stardust, which doubles in each consecutive tournament they attend.
At Cup tournaments the TOPGAZ team will select two Pokémon that will be useful in the Cup of the following month, unlocking their second charged moves and powering them up appropriately. No exact sum is given to either player but only the two Pokémon, the total estimated average value of both being about 200.000 Stardust.
At the obligatory "Cup training" tournament that happens a week before the Cup each month, we award a total of 250.000 Stardust split between the best eight ranking players, the winner taking 90.000.
At all other tournaments, we award a total of 120.000 Stardust split between the best eight ranking players, the winner taking 50.000.
SHL: Do you think that Niantic should organize more events that benefit players, communities, and the wider world itself?
I think the Safari events are fantastic, however, I could criticize the difference between those organized in Europe and elsewhere in the world.
M: Having the amazing Silph Arena system (that it is supposed to start spreading its wings, I think), I can't imagine Niantic at this point organizing a PvP event. The feature itself needs work, and the community seems to be reinventing itself in the "PvP era" of Pokémon GO. After some time, I could imagine and desire "professional" esports-like events organized by Niantic, although I'm not sure what it would do to the existing community that already considers the Silph Arena as the de facto "professional" system of PvP.
SHL: Is there any advice you can give to players that are considering organizing an event similar to yours in their local communities?
M: Even though we haven't miss one week of tournaments (besides New Year something) since the start, I still don't think we have a rock solid thing going, to give out pieces of advice. But, we did gather a consistent and enthusiastic community that seems to grow each week. If there is a community, organize tournaments regularly, even if it's only 5 of you show up each week, let go of expectations and play. I'm pretty sure that people will come. In the Pokémon GO community, in general, I would say, there are always individuals that "jump out of nowhere" and surprise you with another way of thinking, playing, or an HC stat they don't even know is HC. If people see in your chats and groups, there's a fun event happening, and they'll show up to see it eventually.
SHL: Thank you again for your time so far, one last question: Are there any features or changes to the game that you'd like to see that would make it easier for players and charity work to go hand-and-hand?
M: I have to say I didn't think about it. I don't consider us a charity, more of a community building its space. Players are more often than not very happy to give away something that'll make another player happy, and I know as I've seen it so many times over. Giving away Stardust can enrich relationships between players and show them that there is a safe space for enjoying the game and sharing the experience, all at the price of nothing.
After three weeks of presenting the idea to the community, we had a few local players pledging significant amounts of Stardust to the fund, and I have to say it was fantastic to see them give it away and being happier than powering up any legendary 🙂
Once again – They Live-Stream all their tournaments at their own cost, and you can find these and future tournaments on the website here: https://topgaz.club/
Well, there you have it, folks — a local community creating an organization and taking PVP battles to the next level!  I have attached the remainder of the photos from the event so you can see the great work they do for yourselves and the results. Congratulations to Matija and his Croatian community for these fantastic efforts.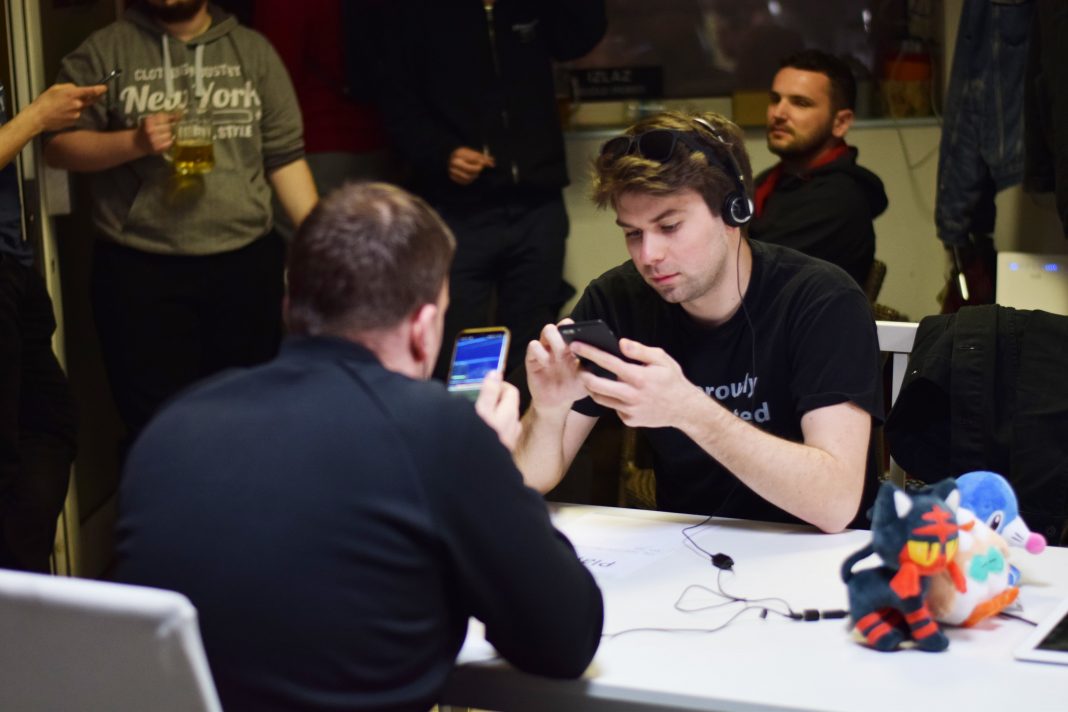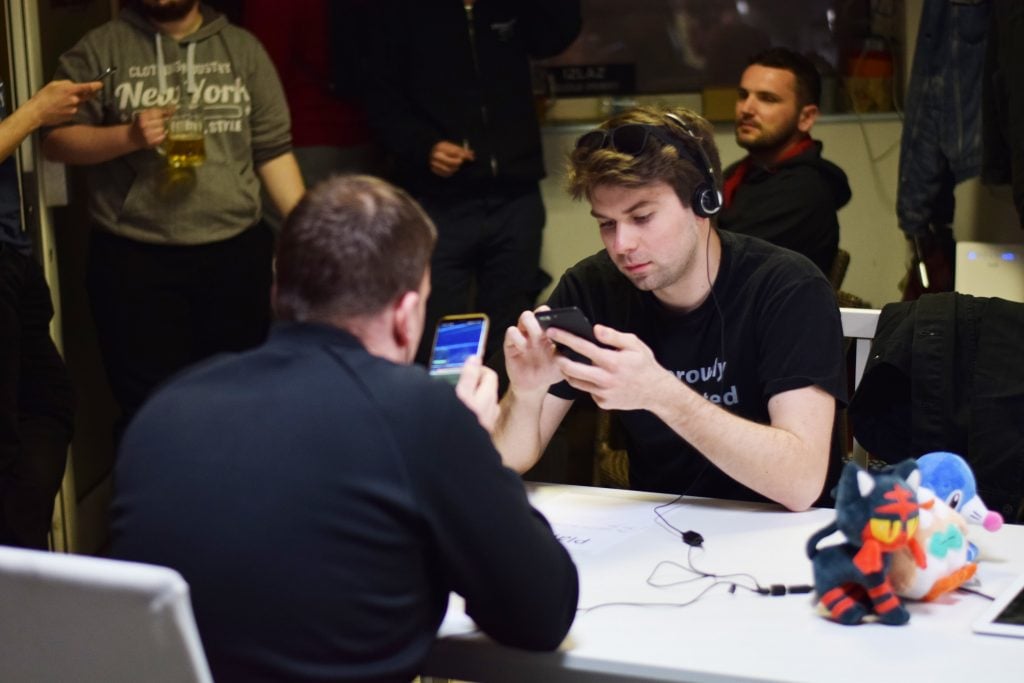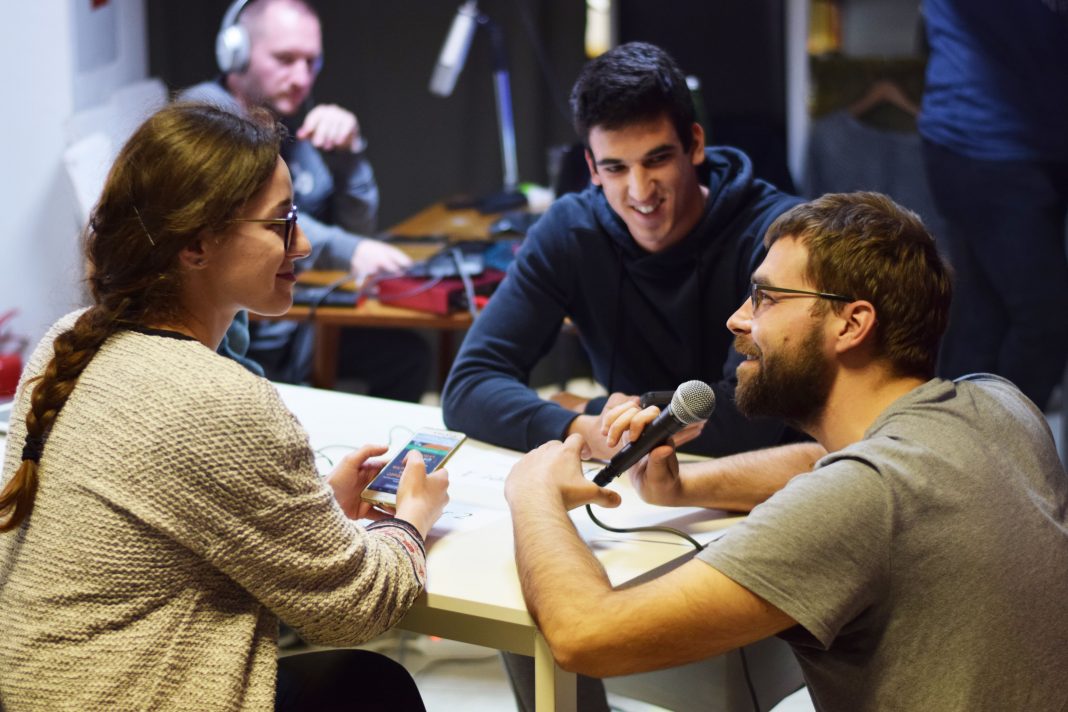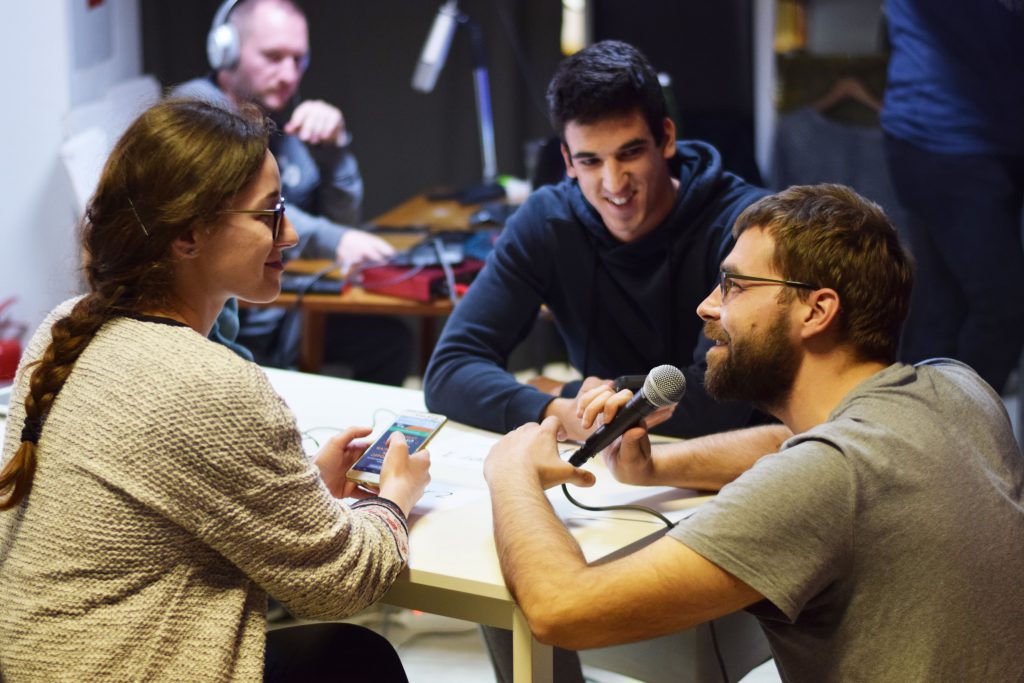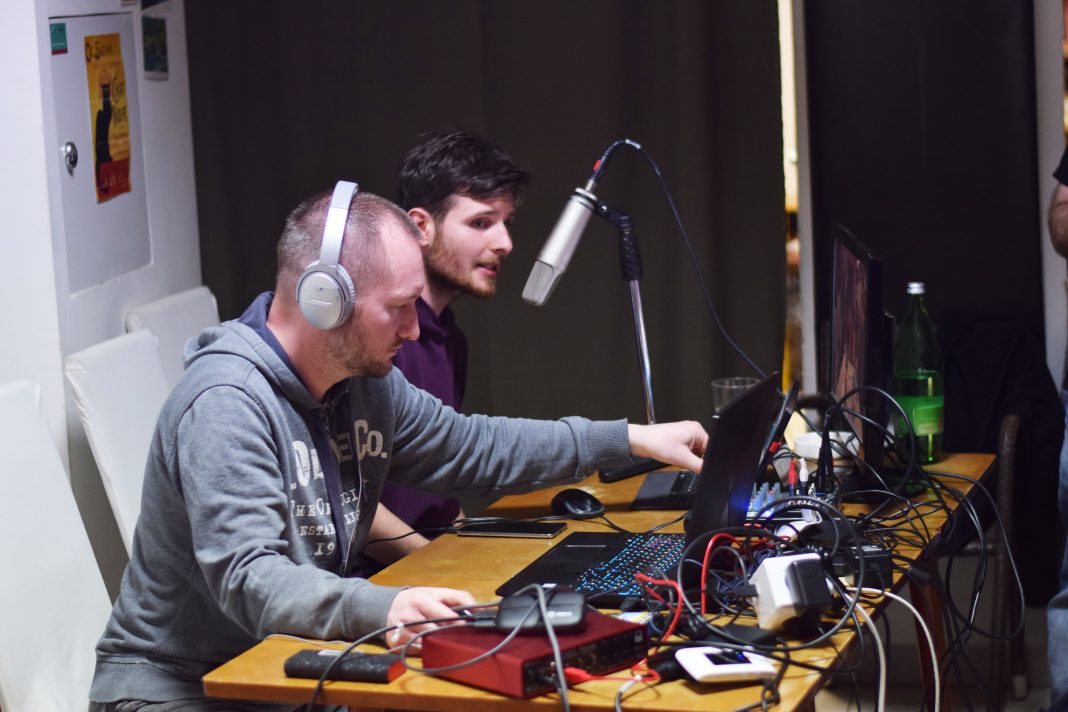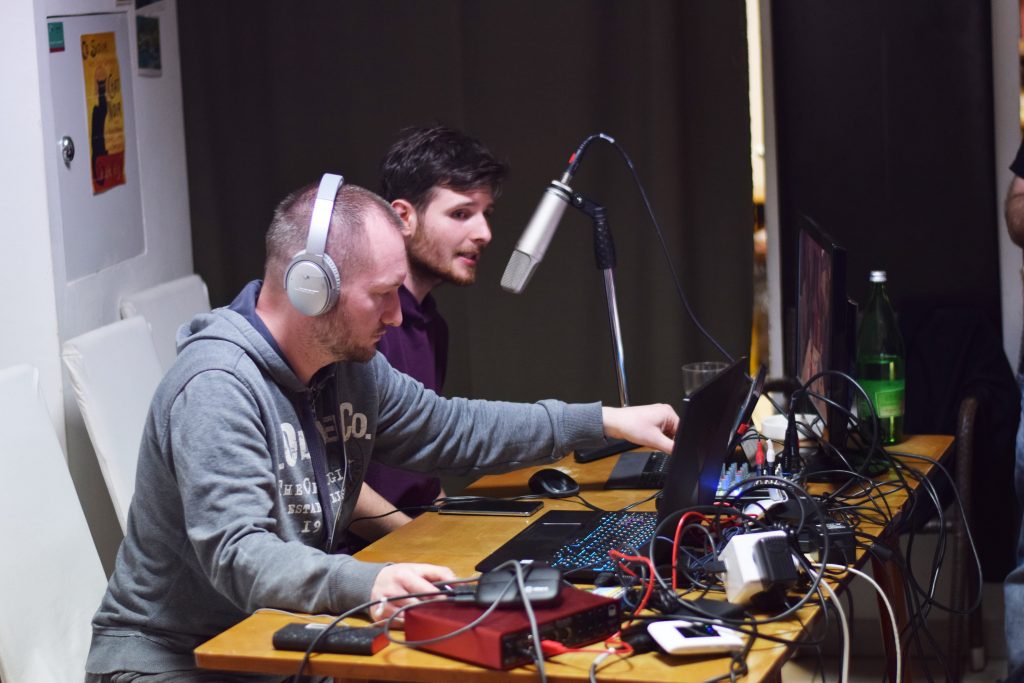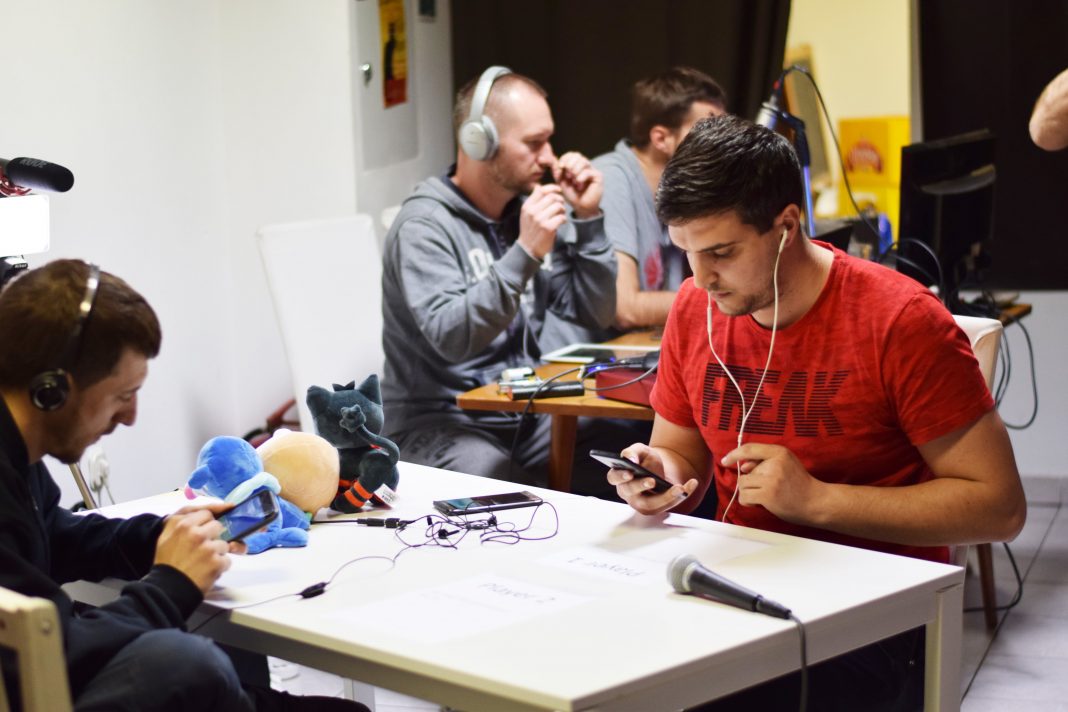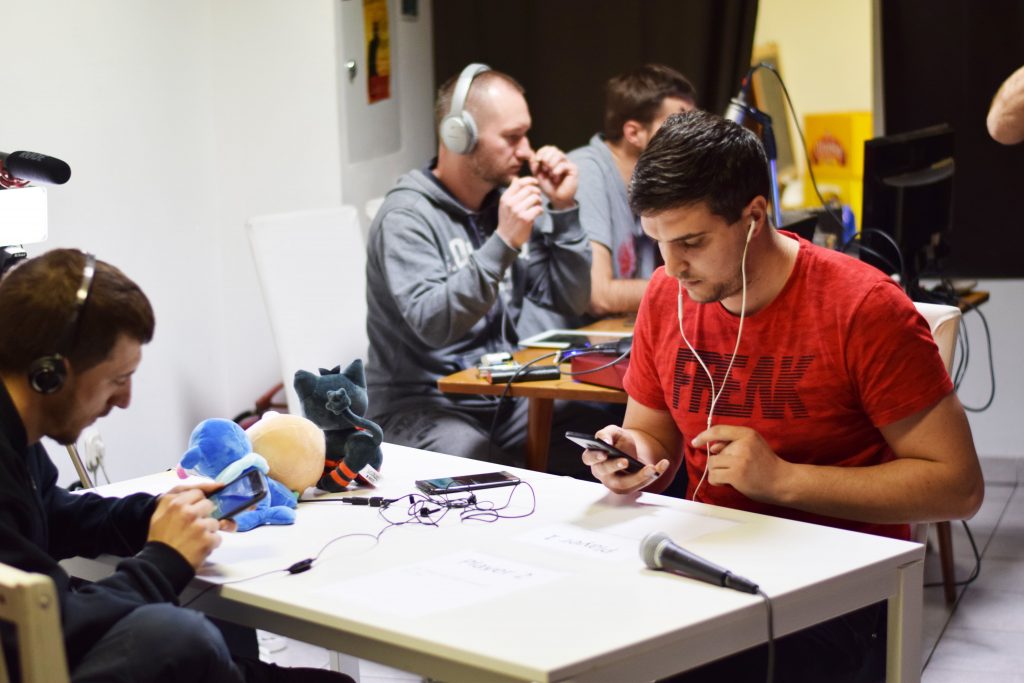 Giving Back – TOPGAZ: Parting Thoughts
Another huge thank you to Matija for sharing the details of his organization.
It's our collective hope that players around the world will use these articles to encourage and inspire them to help others. We also hope that Niantic sees this series of articles and look to organize more charity events that benefit everyone later this year.
We Want to Hear from YOU!
Have you organized something event similar to this? Then we want to hear from you. For a chance to be featured in this series, please fill out our Google form here to share.
Other Giving Back Stories