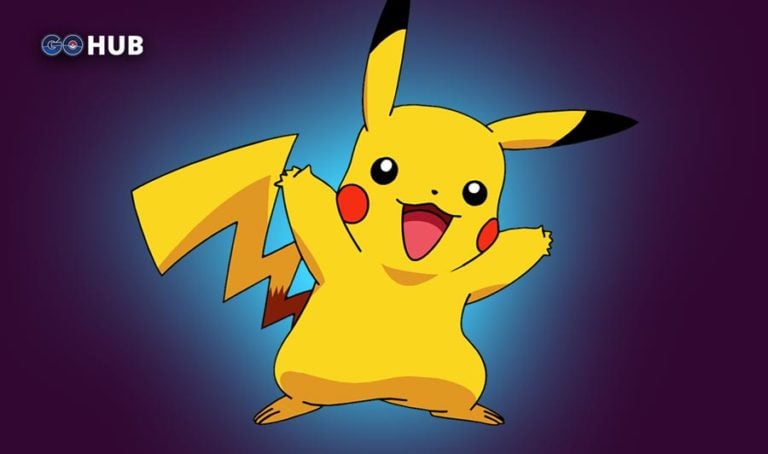 Pikachu is the most iconic Pokemon in the world, a recognisable mascot for the entire franchise. Pokemon GO Pikachu is not far off: a rare starter Pokemon with decent stats, has two Easter eggs related to it and is notoriously difficult to hatch from a Poke egg.
Pokemon GO Pikachu Starter Trick
When starting the game, you will be presented with the option to pick one of the three starters: Charmander, Bulbasaur and Squirtle. However, if you choose to walk away, a new starter option will appear – Pikachu!
This trick was discovered at the launch day and is still in the game, so if you have any friends who are just starting make sure they know this.
Using this trick does not lower your chances to catch Pikachu nor does it get you banned. It's just a regular easter egg.
Pokemon GO Pikachu Spawn Locations and Times
Pikachu usually spawns in the urban / meadow biome. It's a rare spawn with a 0.21% spawn rate (out of every 10000 Pokemon, 21 will be Pikachu) and it's usually encountered in city and suburban areas. Pikachu is also known to nest quite frequently, so if you come across a Pikachu nest, take note.
According to our data mining more than 500 000 Pokemon spawns, the best time to catch Pikachu is 22:00 or 01:00.
Pikachu Buddy Shoulder Trick
There is another Pikachu easter egg in the game, related to the newly added Buddy system. When you walk with Pikachu, you gain 1 Candy per Kilometer walked. After you walk for 10 KM (or gain 10 Candy), that specific Pikachu will jump on your shoulder.
We discovered this trick a while ago, and tested it with several Pikachus.
Pikachu Stats in Pokemon GO
| | |
| --- | --- |
| Max Theoretical CP | 887.69 |
| Base Attack | 124 |
| Base Defense | 108 |
| Base Stamina | 70 |
| Capture Rate | 16 % |
| Flee Rate | 10 % |
| Class | Normal |