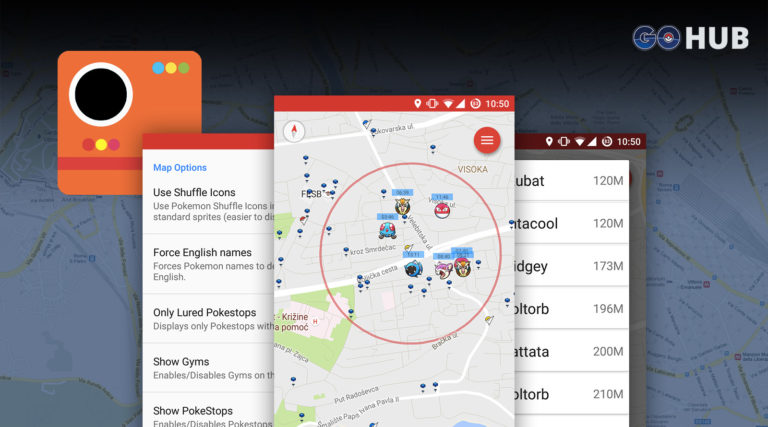 Looks like PokeScanner doesn't work anymore – 04.08.2016.
PokeScanner is an Android app for tracking Pokemon, Gyms and Pokestops. Currently it's version is 1.7.6 (released on Aug 1, 2016), with 10 authors actively contributing to the development effort on GitHub. The app is one of the rare PokeVision alternatives that are still functional and actually useful.
PokeScanner, can I use you?
The short answer is yes, but be careful.
PokeScanner and similar Pokemon tracking apps are under close inspection from Niantic and they are going to work while Niantic allows it. On that note, we strongly advise you to use a throw away Pokemon Trainer Club (PTC) account for this app. Do not login with your main account as it could likely be soft / perma banned.
The app is not officially on Play Store, but you can get the APK on Github. Installation instructions:
Download the latest APK 1.7.6
Allow installations from Unknown sources
Install the APK
Enter your Username and Password
(Warning: Do not use your main account information)
Press Scan and where ever your camera is centered is where the application will scan
PokeScanner review
We were testing the app for the past three days and our findings are a mixed bag. The app works and it's completely functional, but it's slow to load and to fetch data.
We didn't encounter any major problems with the usage, if you ever used a similar app you know what's in store. The app uses Google Maps and has a ton of options for the user to configure – filter Pokemon by despawn times, show scanning radius, filter gyms, etc…
Pokemon icons display despawn times, exact location and Pokemon species. Stops are clearly displayed and gyms show what team is controlling them at the moment. You can even move the map around and can areas that are not near your location.
The rendering speed is great and scanning a small area around you takes anywhere from 2 – 5 minutes. We were quite impressed with how the scanning works and the amount of data that the app displays was great.
So far, we were not banned, even though we used it extensively for the past three days. Screenshot gallery is under here:
The Main Map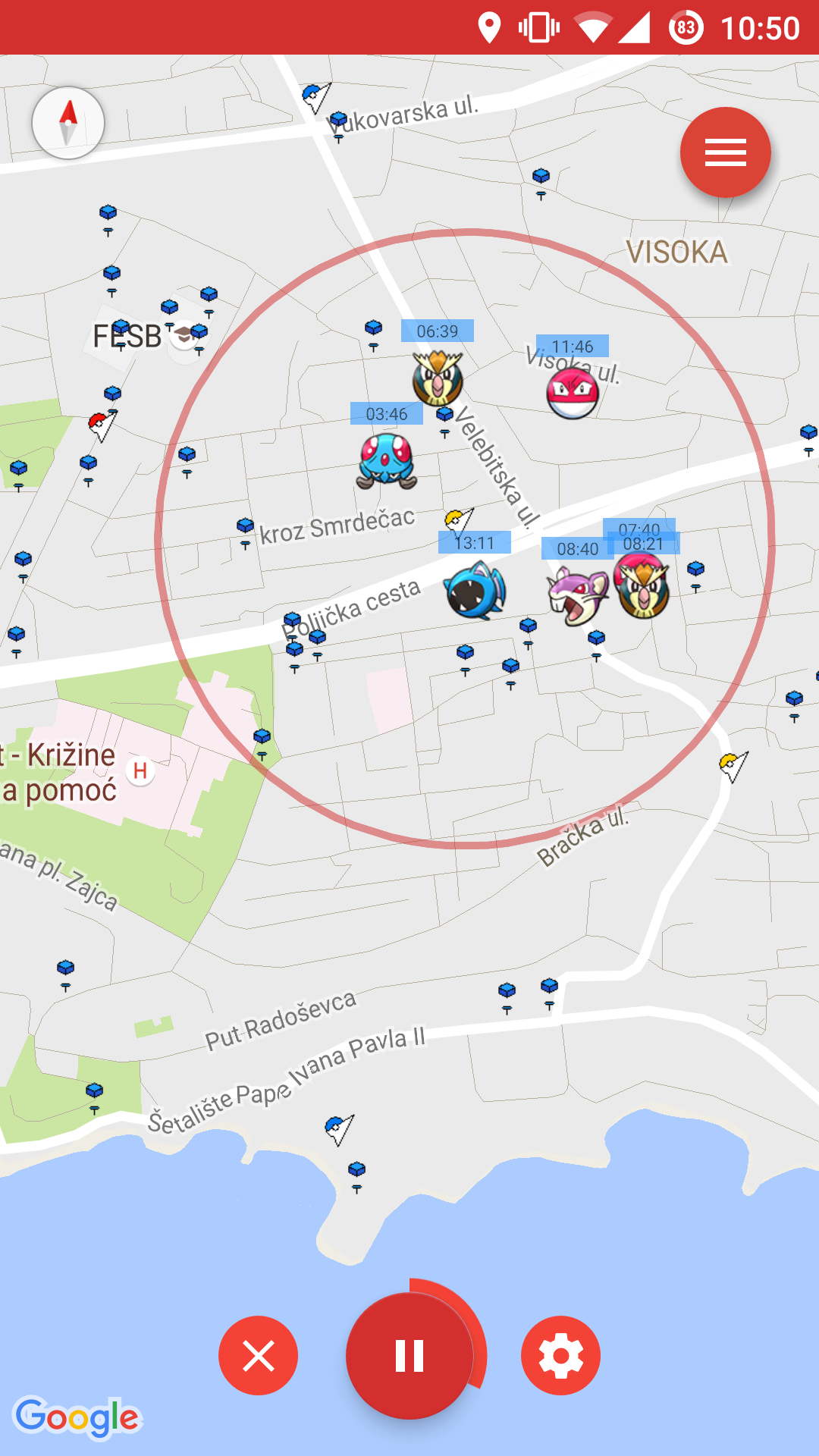 Nearby Pokemon List
App Settings