Eggs have changed! Starting today, Eggs in Pokémon GO feature a brand new set of Pokémon, across all Egg distances, including Adventure Sync rewards.
The official word came from Niantic, and we've prepared handy infographics and tables for every Egg group. Please note that Pokémon that appear in the wild only in specific regions will hatch only from Eggs obtained in those regions.
P.S. Huge shoutout to @OrangeHeart2018 for an insane amount of infographics recently, including the ones for the Egg shake-up. Follow our artist on Twitter if you want!
---
2 KM Eggs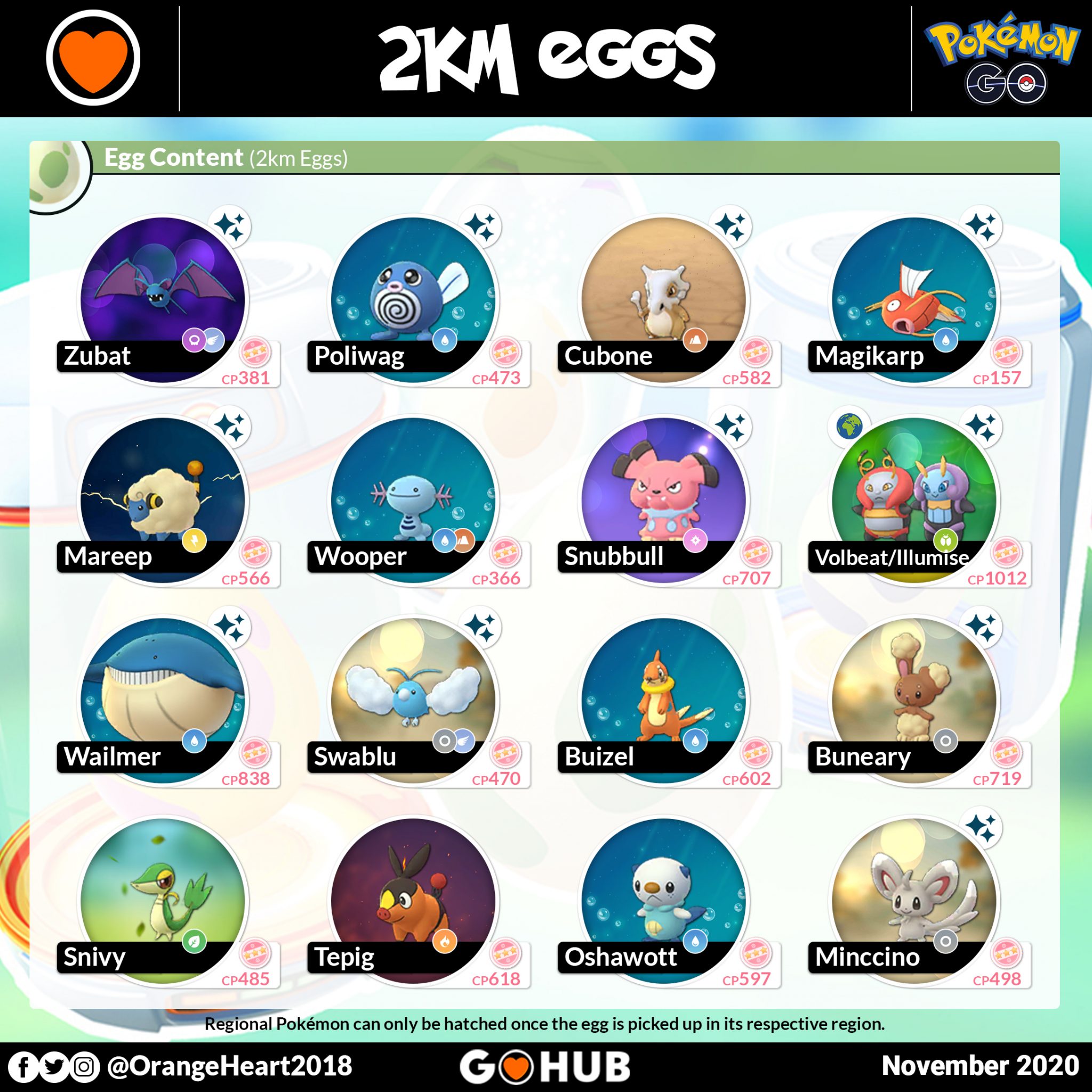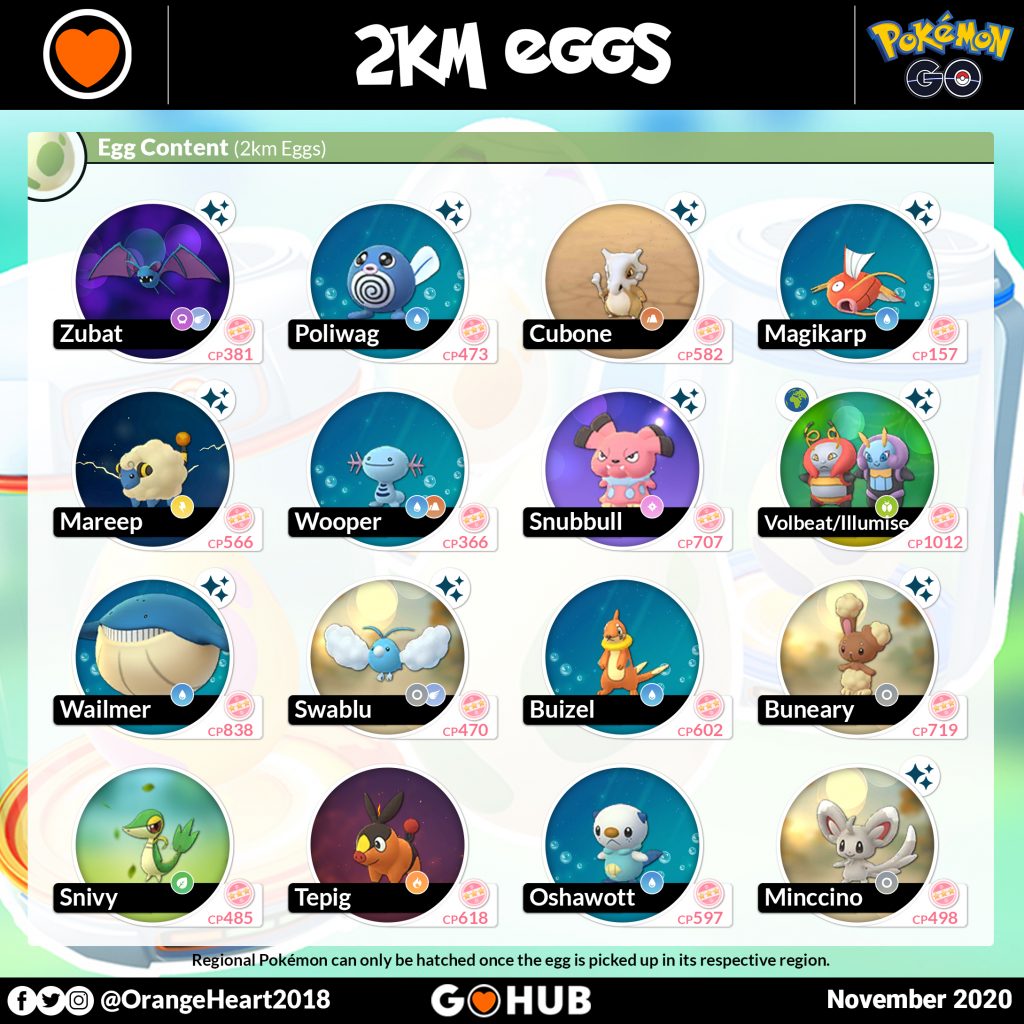 Thew new 2 KM eggs feature Pokémon that are fairly common in the wild.
---
5 KM Eggs
The 5 KM egg pool is absolutely massive. There's simply too many Pokémon to go through all of them, but there's really a lot to look forward here.
---
7 KM Eggs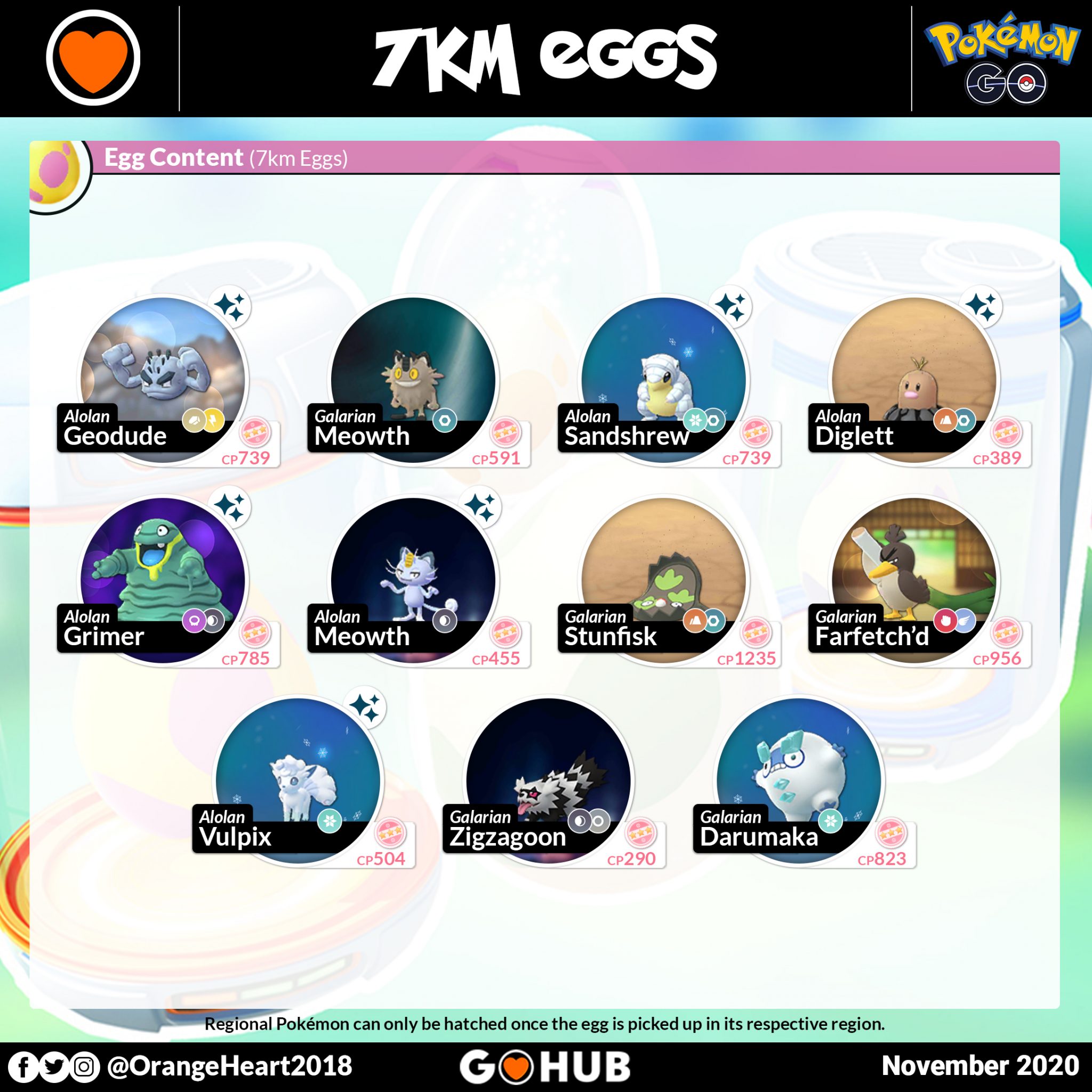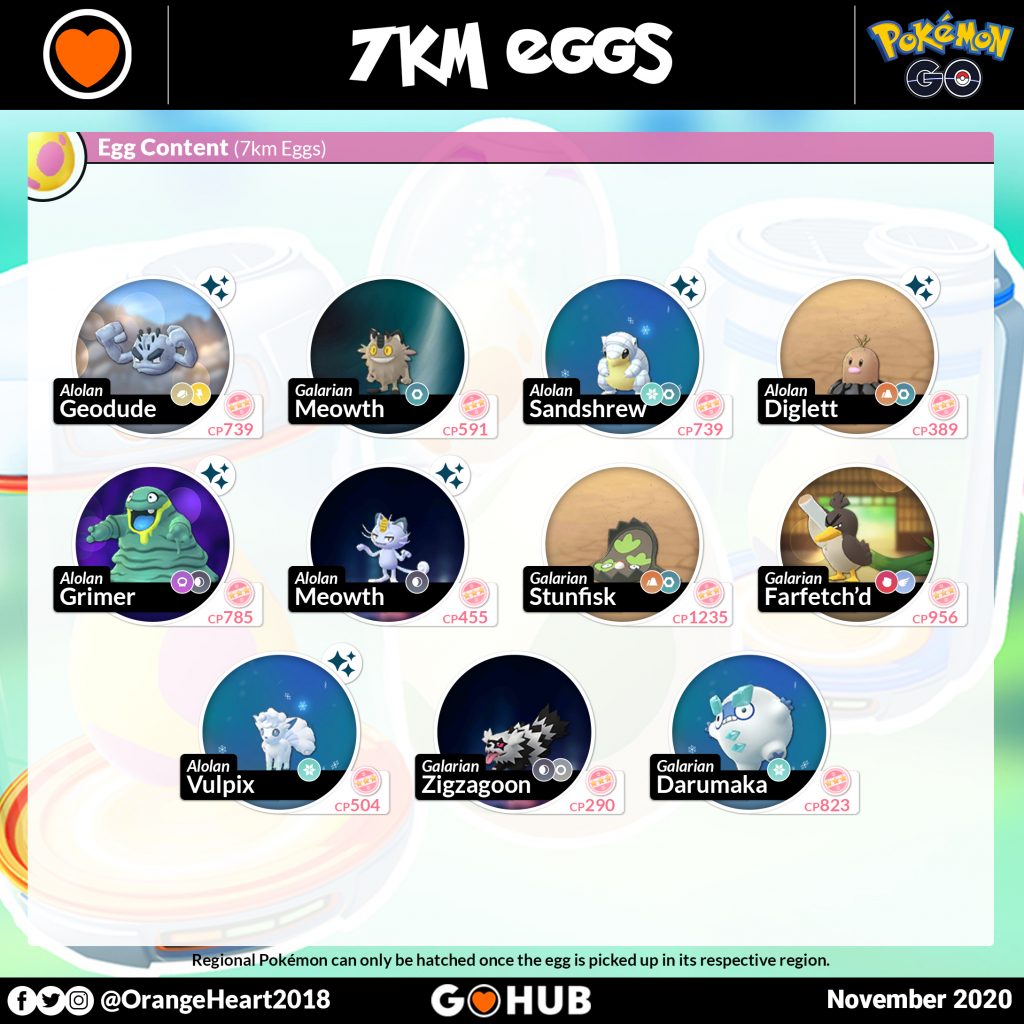 The 7 KM Egg pool is fully dedicated to Galarian and Alolan Pokémon.
---
10 KM Eggs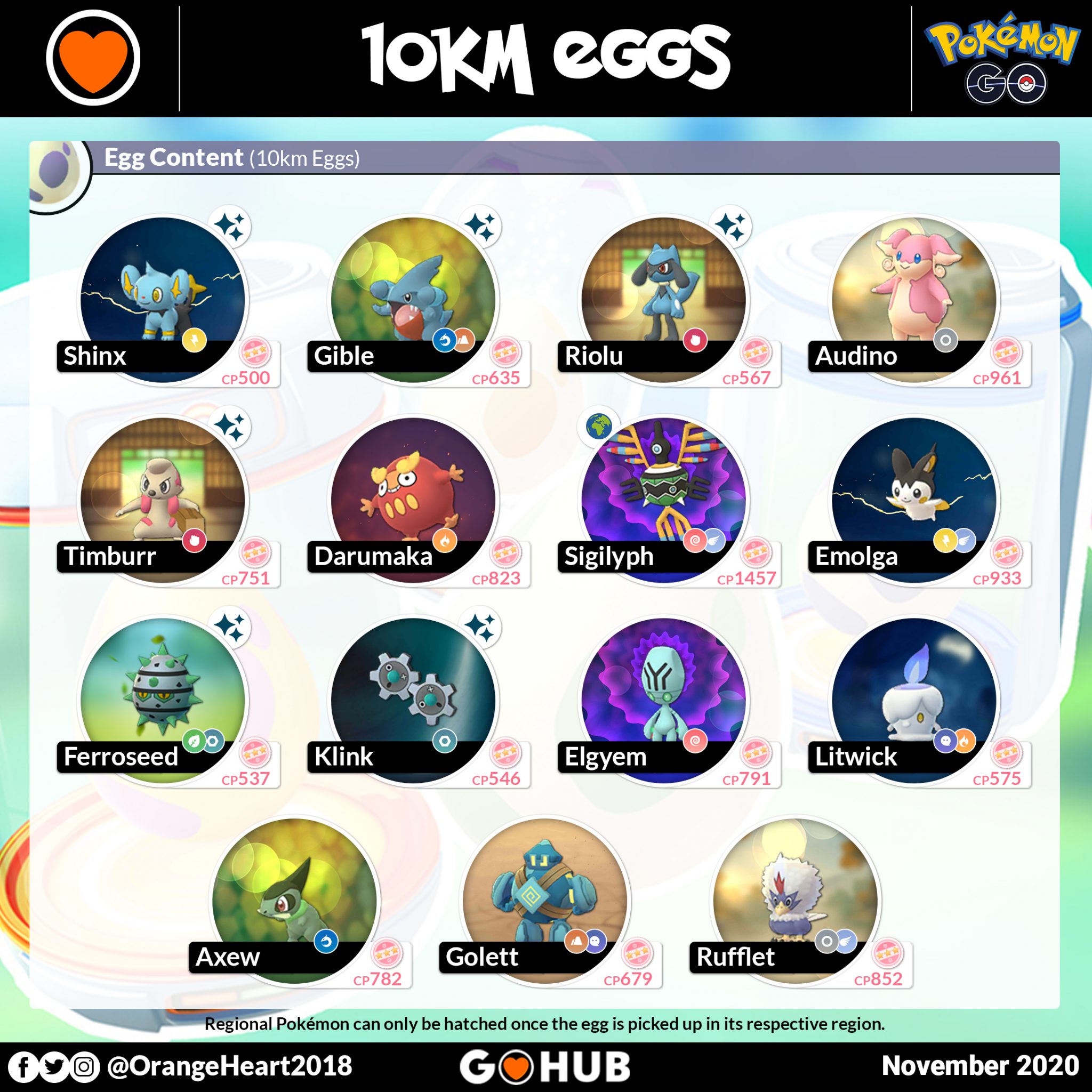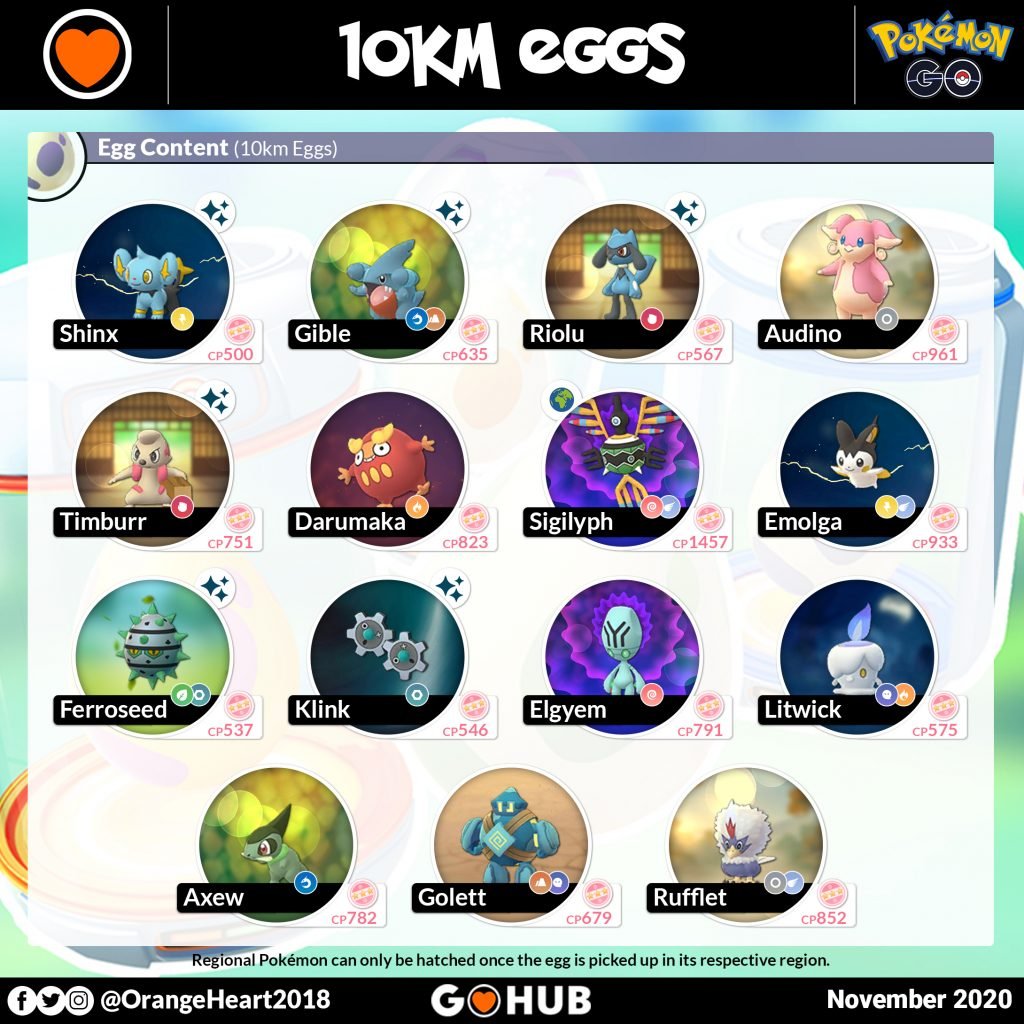 The new 10 KM Eggs feature a mix of familiar faces and exciting new arrivals. The pool size is a bit wide for a 10 KM egg, but since most of the top tier hatches have moved to the 12 KM Strange eggs, this makes sense.
---
Strange Eggs (12 KM Eggs)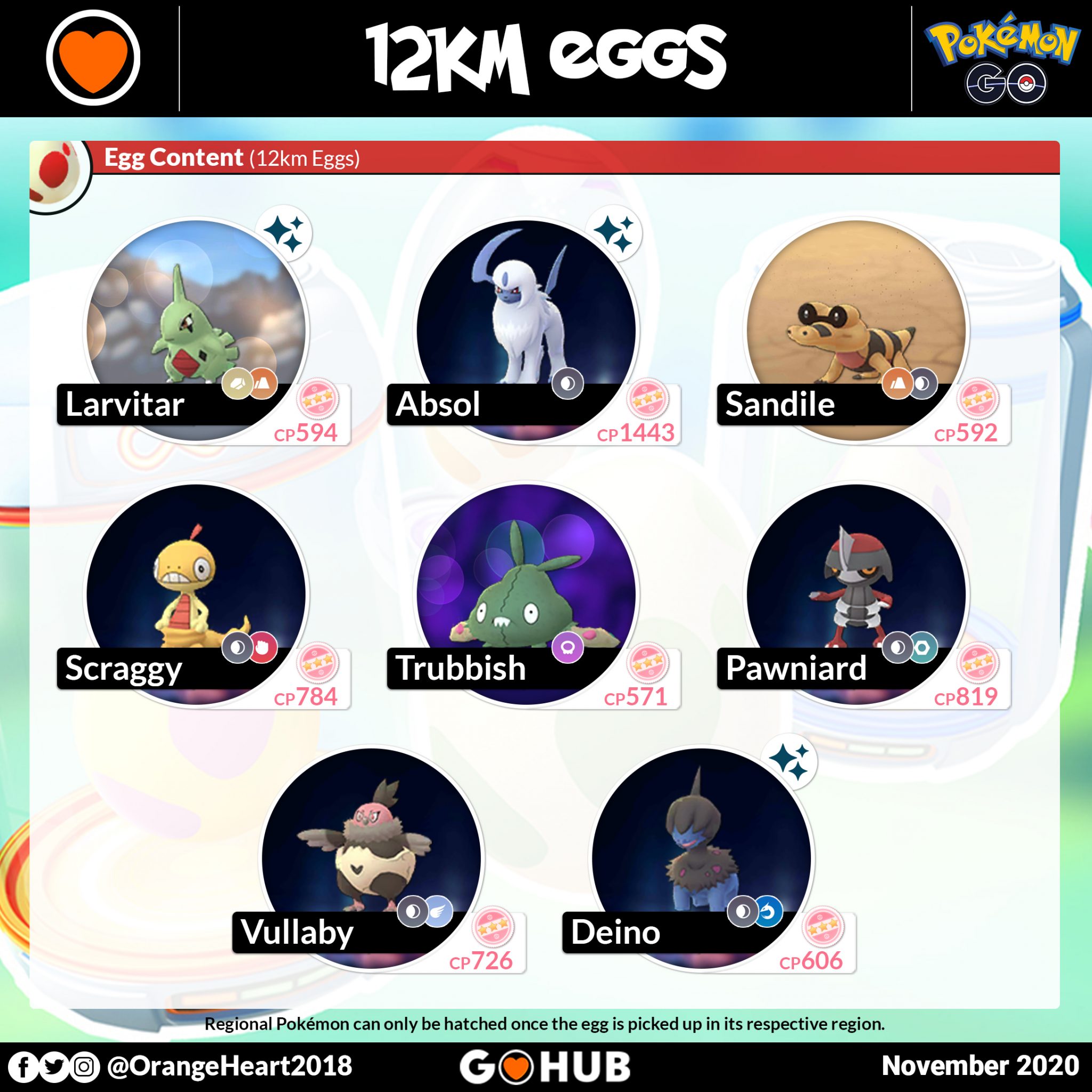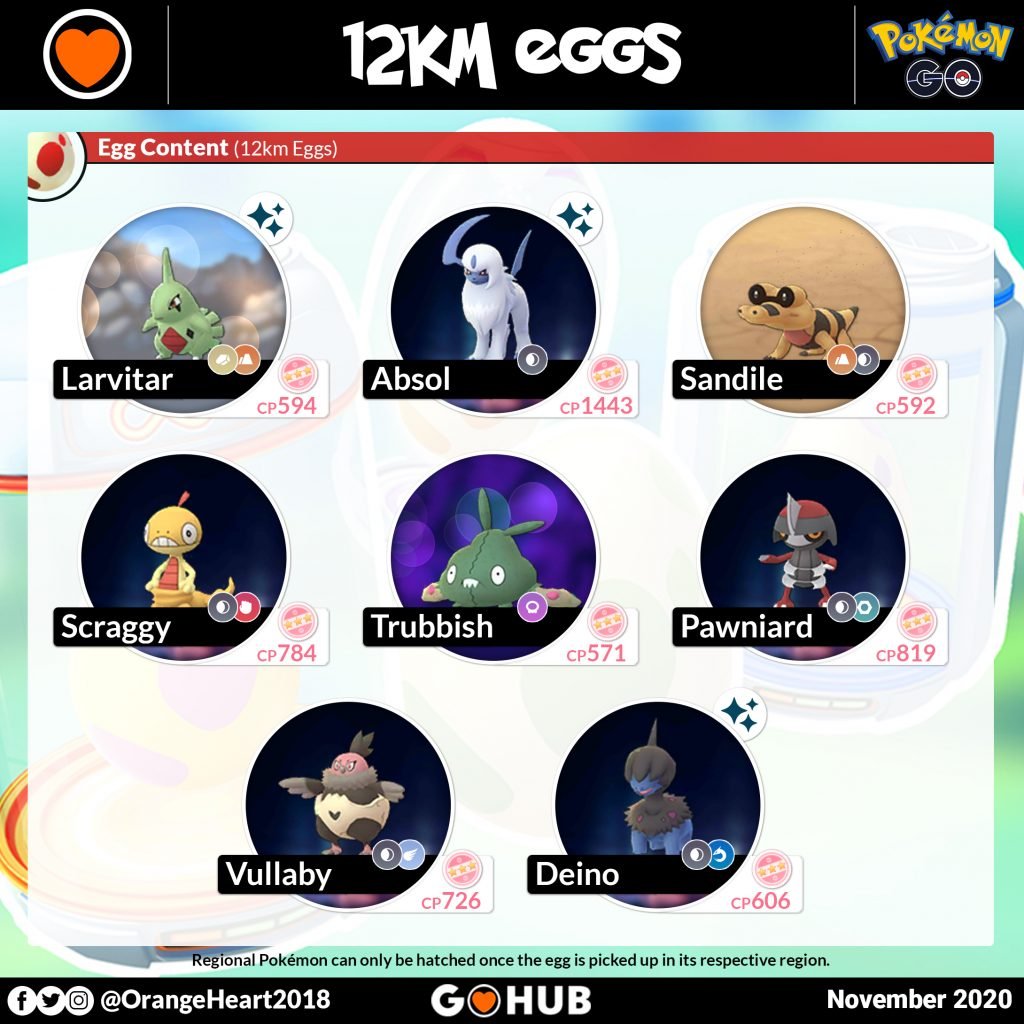 Strange Eggs, aka Team GO Rocket eggs, feature the most interesting hatches among all egg groups (author's opinion). Sure, all other Egg tiers have a few notable hatches, but the 12 KM groups is strong through and through. Well, with the exception of Trubbish.