Hello Trainers! Pokémon GO 0.197.0 is slowly rolling out, searching for tags and XL candy, Extra egg help dialogues, screenshot editor tools, oh and something about a subscription…
What? No official release notes yet. Please, read this data mining report with a grain of salt. We have no idea what the subscription code refers to, nor if it's really a subscription in a traditional sense or any sense frankly.
---
🚨⚠️ Disclaimer ⚠️🚨
Please be aware data miners have publicly reported everything in this article (PokéMiners). Information shared through these channels is not affiliated nor approved by Niantic, and is always subject to change. Do not take it for granted, features change and get scrapped all the time. It is very important that you are aware that these things CAN and WILL CHANGE.
Additionally, this article contains my thoughts and opinions in regards to the code that was shared online – all of these should be treated as conjecture, not as hard statements. If you're OK with that, feel free to read further. Potential spoilers ahead.
---
Pokébox Searching
BY_TAG
With this update, trainers will be able to search for Pokémon using the tags they've created.  So if you have a tag "Home", you just type "Home" in the search bar and all of your Pokémon that have that tag will show up.  I, for one, am very excited for this.
BY_CANDY_XL
The search term "candyxl" will bring up any Pokémon that have been powered up past level 40.
---
Feather Dance
fx/attacks/feather_dance
The animation for the move Feather Dance has been added, but the move itself hasn't been.  So you can watch the feather dance, but can't actually… feather dance?
---
Extra Egg Help
EggExtraHelpDialog 
eggstraEggIcon
Some dialogues for extra egg help have been added.  This is probably to display the egg transparency texts previously uncovered.
---
Select All Toggle
ShowSelectAllButton
The select all button will only appear when you start searching for something now.
---
Level Up Stats
RESOURCE ID: level_up_stats_pokemon_caught 
TEXT: Pokémon Caught 

RESOURCE ID: level_up_stats_pokestops_visited 
TEXT: PokéStops Visited 

RESOURCE ID: level_up_stats_raids_won 
TEXT: Raids Won 

RESOURCE ID: level_up_stats_title 
TEXT: Previous Level Activity
New texts for when you level up, it appears that some new stats like Pokémon caught, Pokéstops visited, and raids won will all be displayed.
---
CP Multiplier at XL Candy Min Level
.get_CpMultiplierAtXlCandyMinLevel
No clue
---
Dismiss Pokemon Inventories
DismissAllPokemonInventories
No clue about this either…
---
POI Editing
FeatureAccessibility 
DisabledUnavailable 
DisabledBelowMinimumLevel 
DisabledOutOfRange 
DisabledOutOfSubmissions 
IsPoiEditFeatureAccessibleForPlayer 
IsPlayerAtMinimumLevelReq 
IsPlayerWithinDistanceReq 
IsPlayersSubmissionCountExhausted
A new accessibility section for POI editing has been added.  Looks like more ways to disable the feature based on specific conditions.
---
Editor Tools
ProductionScreenCapture 
Niantic.Holoholo.EditorTools 
.get_CaptureCamera CaptureUntil 
.get_IsCapturingSequence 
CaptureToDirectory 
GetNewSequenceTakeDirectory 
.get_LastCapturePath 
DirectoryPath 
CaptureSpeed 
TransparentBackground 
CaptureDuration 
CaptureFps
This appears to be some basic editing tools for screen capture.
---
Bordered Icons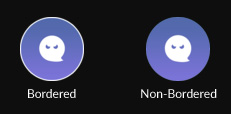 useBorderedTypeIcon
In the last major update, bordered icons were uncovered, the toggle to turn them on has been added in this update.
---
Sprite Mappings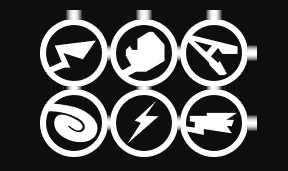 Some sprites have had new texture mappings added, see above for examples.  No new actual sprites, just new mappings.
---
Sponsored Updates
sponsoredNormalTextRoot 
sponsoredScrollingTextRoot 
sponsoredButton 
OnClickCallToActionButton
Some updates to how sponsored texts appear, and a button for when you want to actually engage with the sponsored ad.
---
Ditto Extensions Library
Niantic.Platform.DittoExtensions.dll
A brand new Ditto extension library.  Likely to handle the upcoming shiny ditto release.  HYPE!
Ok… I saved this part for last.  Because…
---
Subscriptions
Niantic.Platform.Iap.dll
A new library for in-app purchases, speculation is that it's related to the subscription service based on where the code is located.
SubscriptionState 
ACTIVE 
CANCELLED 
EXPIRED 
GRACE_PERIOD 
FREE_TRIAL 
PENDING_PURCHASE 
AutoRenewDate 
ValidatedSubscriptionSkuInfo
The subscription service appears to be a new item that will be available in the store, and it has several different states.  It looks like there will be a free trial and the ability to set up auto-renew.
.get_SubscriptionId 
.set_SubscriptionId 
isVendorItem 
canBePurchased 
virtualCurrencyPrice 
virtualCurrencyGranted 
presentationData 
isActiveSubscription 
TIMEOUT_MS RETRY_DELAY_MS
This is all part of the In-App purchase section, most likely a revamp of some of the backend stuff in the store.
---
Conclusions and Speculations
Subscriptions are coming, it's just a matter of when at this point.  There's a lot of different directions that they can do with this, so it's hard to say if they'll be worth it or not until they are released.  I know there's a large portion of the Pokémon Go Community that are not happy about the prospect of subscriptions, I hope that they don't come out with subscriptions that give exorbitant rewards.
We don't know how much they'll cost either, or how long you'll be able to subscribe for before having to renew.  Or what's going to be included, I imagine that the community day tickets will be part of the subscriptions but beyond that, it's too early to really tell.  What do you think about the potential for subscriptions?  Excited?  Appalled?  Waiting to see?  Let me know in the comments below.
On another note, being able to search your Pokébox for tags is amazing, it's something that I immediately wanted when the tags were released so I'm very pleased to see it added.
That's all for now trainers.  As always, stay safe out there!