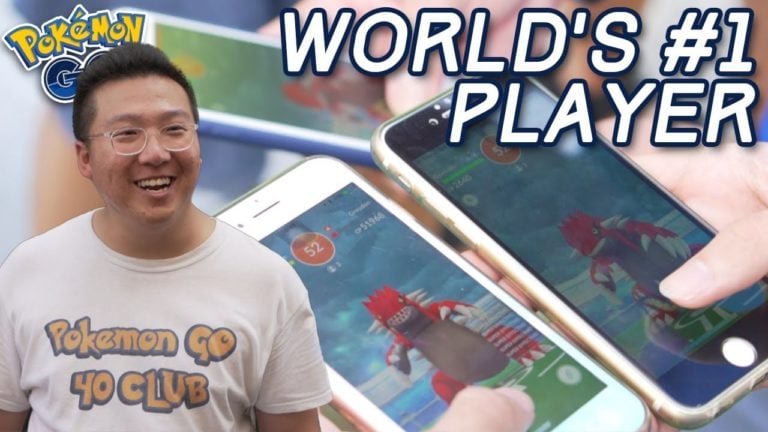 Trainers, Brandon Tan has been suspended for 30 days for violating Pokemon GO's Terms of Service. According to a series of tweets Brandon Tan posted since September 28th, his account was recently suspended and it could result in his retreat from Pokemon GO.
Here's the timeline of events:
September 28th, Brandon Tan shares an in-game screenshot on Twitter (link) stating that his account was suspended.
September 29th, Brandon Tan shares an update detailing his suspension notice (30 days), mentions looking for another game to play during this period (link)
September 30th, Brandon Tan posts an update about the number of Mewtwo raids he planned to do (average of 69 raids per day), but will be prevented due to account suspension (link). Tan questions if his motivation to play will be still here in 30 days
Brandon Tan is a Singaporean Pokemon GO player with over 600 million experience (recorded on August 12 2018), a member of the Verified Level 40 Club (a secret club for the world's most hardcore players) and a mystery for a huge number of players.
Here's a direct link to Brandon Tan's September 29th Tweet:
Just woke up after 14 hours of sleep, received this msg when I tried to log in 🙃 Thank you to everyone who msged me to show concern, but to be honest, I'm okay about it. Just that I'm worried I may look for another game to play during this period and not come back to Pogo 🤔 pic.twitter.com/6M3lm8ypYS

— BrandonTan91 (@brandontan91) September 29, 2018
A Pokemon GO Youtuber, Nick aka Trainer Tips, has done an hour long interview with Brandon Tan that goes in depth about the way he plays Pokemon GO and how he approaches playing games in general:
Niantic has not released the circumstances that lead to Tan's temporary ban, but many are speculating that Tan's recent "Mewtwo service" tweet could be the root cause of the suspension.
The tweet is no longer available on Tan's Twitter profile, but a screenshot is available online: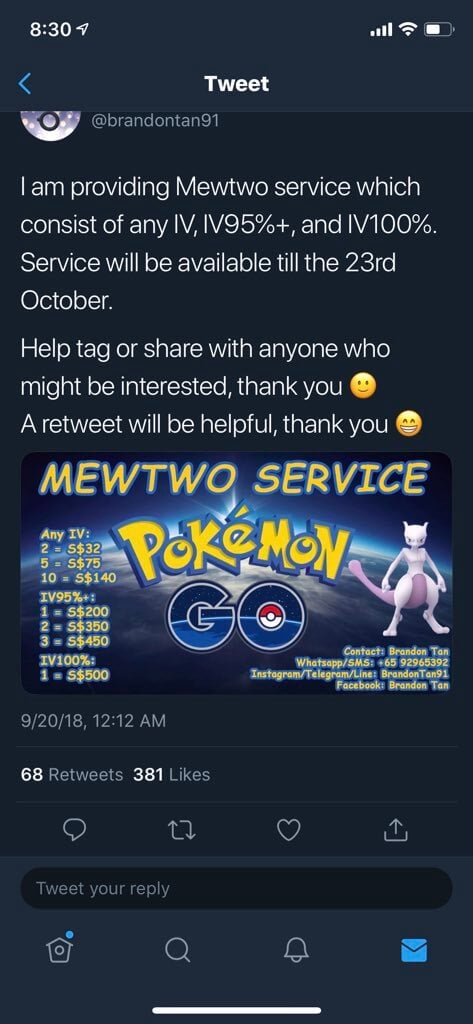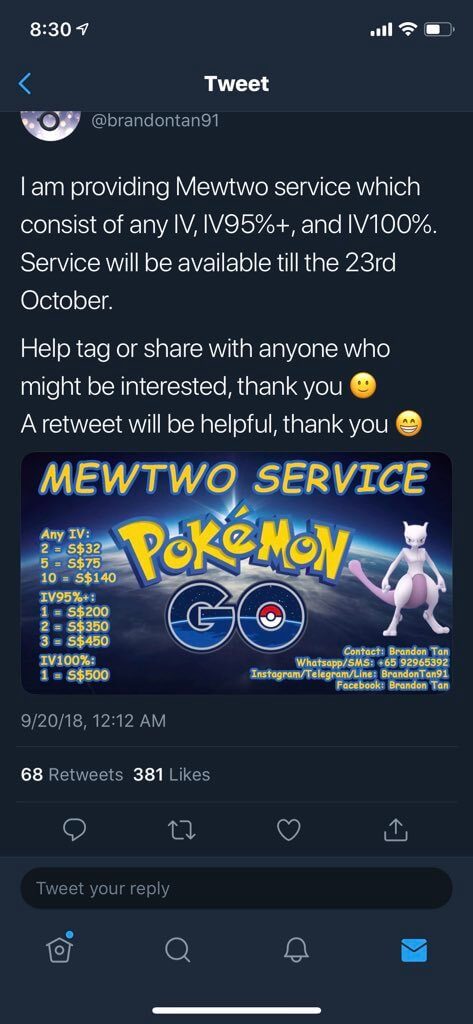 Tan's farming service was advertised on Twitter on September 20th 2018, and was intended to be active until the end of the current Mewtwo raid event (October 23rd). Prices are expressed in Singaporean dollars (1 Singapore Dollar equals 0.73 United States Dollar at the time of writing this article).
Pokemon GO's Terms of Service do not allow the following in regards to payed services that occur outside the app:
use the Services or Content, or any portion thereof, for any commercial purpose or for the benefit of any third party or in a manner not permitted by these Terms, including but not limited to (a) gathering in App items or resources for sale outside the App, (b) performing services in the App in exchange for payment outside the App, or (c ) sell, resell, rent, or lease the App or your Account;