Clefairy Commotion takes place on Saturday, September 10th, 2022 from 6:00 p.m. to 9:00 p.m. local time, and it features dramatically increased number of Clefairy. Trainers, attention! It would appear this month's harvest moon is bringing together numbers of a certain Fairy type Pokémon!
From the Official Announcement
Clefairy have been spotted gathering together all across the globe in preparation for this upcoming full moon and it seems like a special celebration is about to begin!
Date + Time
Saturday, September 10, 2022 from 6:00 p.m. to 9:00 p.m. local time
Wild Encounters
During all three hours of the Clefairy Commotion event, you can encounter increased spawns of the following Pokémon in the wild.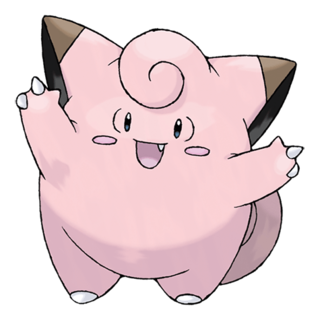 Clefairy
Due to the Max CP cap of Clefable, it is outclassed by other Fairy types in the game. However, trainers will be happy to know that Clefable has decent play in both the Great and even Ultra League. This will be the perfect opportunity to obtain one with a high IV rating for each league.
What will you find by the light of the moon? As always, stay safe Trainers!
Clefairy CP IV Chart
Clefairy Perfect IV CP Chart
1
16
2
51
3
86
4
120
5
155
6
190
7
225
8
260
9
295
10
330
11
363
12
396
13
429
14
462
15
495
16
528
17
561
18
594
19
627
20
660
21
693
22
726
23
759
24
792
25
825
26
858
27
891
28
924
29
957
30
990
31
1007
32
1023
33
1040
34
1056
35
1073
36
1089
37
1106
38
1122
39
1139
40
1155
41
1170
42
1185
43
1199
44
1214
45
1229
46
1245
47
1260
48
1275
49
1290
50
1306