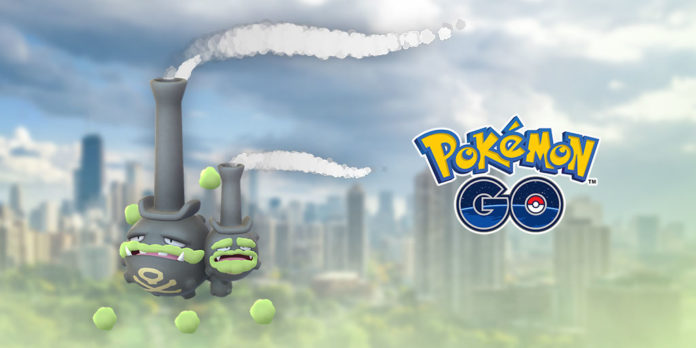 In order to celebrate the launch of Pokémon Sword and Shield, Niantic is hosting a special Galarian Weezing raid hour today, from 2 p.m. to 3 p.m. in your local time zone. We've already prepared our Galarian Weezing Raid Counters guide, so check that out as well.
Galarian Weezing Raid hour takes place on Saturday, November 16, 2019, from 2:00 p.m. to 3:00 p.m. in your local time zone, immediately following your Chimchar Community Day.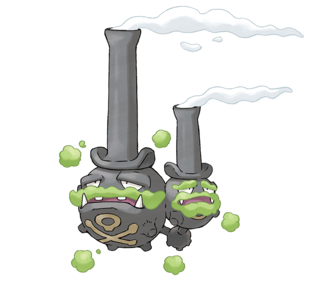 Weezing (Galarian)
Features
Galarian Weezing will appear in four-star raids!
After this Raid Hour, Galarian Weezing will occasionally appear in raids.
In celebration of the Pokémon Sword and Pokémon Shield release, you can receive new avatar items based on the main characters' clothes in the Style Shop for free!
Official Niantic post
Trainers,

Pokémon Sword and Pokémon Shield have been released on Nintendo Switch! In celebration of the latest games in the Pokémon series, Galarian Weezing will be appearing in four-star Raid Battles around the world right after November Community Day ends!

Date + Time

Saturday, November 16, 2019, from 2:00 p.m. to 3:00 p.m. in your local time zone

Features

Galarian Weezing will appear in four-star raids!
After this Raid Hour, Galarian Weezing will occasionally appear in raids.

You might notice that Galarian Weezing looks different than Weezing from the Kanto region! It's adapted itself to the environment in the Galar region, which is where Pokémon Sword and Pokémon Shield are set. Galarian Weezing even has two types—Poison and Fairy!

Get ready to show your love for the Galar region! In celebration of the Pokémon Sword and Pokémon Shield release, you can receive new avatar items based on the main characters' clothes in the Style Shop for free! It's time to gear up and take on Galarian Weezing while sporting a fresh look from the Galar region.

For more information on Pokémon Sword and Pokémon Shield, see here.

Remember, Trainers! Be respectful of your surroundings and of others nearby while playing Pokémon GO.

—The Pokémon GO team