Trainers, a lot has happened in the last few days, so in case you missed any of our coverage, we've condensed it all down into one handy article for you; Here's our Latest Pokémon Go News Roundup!
Latias Raid Weekend
As announced here, Latias will join Palkia in Tier 5 Raids from 1 PM PST on Friday, February 22nd until 1 PM PST on Monday, February 25th. This mini-event also marks the release of Shiny Latias! If past Shiny Legendaries are anything to go by, they will be a guaranteed catch, so make sure you're using those Pinap Berries!
Check out our Latias raid guide to be fully prepared, or simply take a look at our Info-graphic for an overview of the event:
It was also confirmed in the official announcement that Latios will be getting its very own Raid Weekend at a later date.
Go Snapshot Launched
The brand new feature, Go Snapshot, has now been officially launched in Pokémon Go, but as of the writing of this News Roundup, only Android users with version 0.135.0 of the game can access it. Initially, it was only available to Level 40 Trainers but soon after, it was rolled out to all Trainers above the feature's minimum Level 5 requirement. We're still awaiting news of when Go Snapshot will be released to iOS players and why it wasn't available on both platforms straight away.
Once we've had the chance to test out the new feature we'll be sure to put out a full review. In the meantime, here's everything we know so far:
We're also looking forward to the next installment of Josh Provines' excellent AR Photo Showcase which offers even more possibilities now that we have the ability to take great photos of any Pokémon currently in our storage!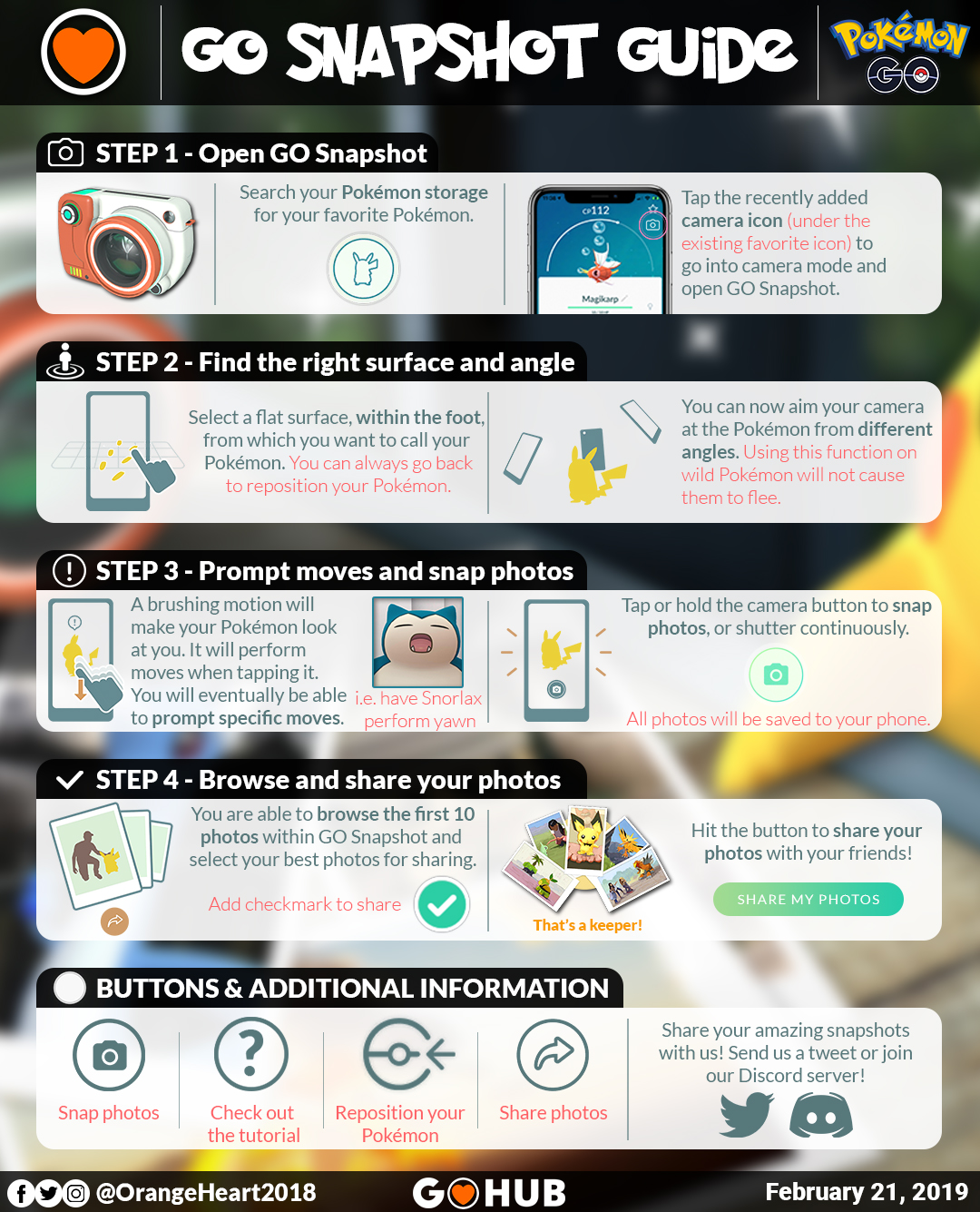 Version 0.135.0 and New Loading Screen
Though the new update had some hiccups at its first launch, it is now safe to download from the Google Play Store. This update has yet to be released for iOS, but we can only assume that its rollout isn't too far away. This update brought not only Go Snapshot and some other QoL features, but also the beautiful new loading screen which has a very, artistic feel to it.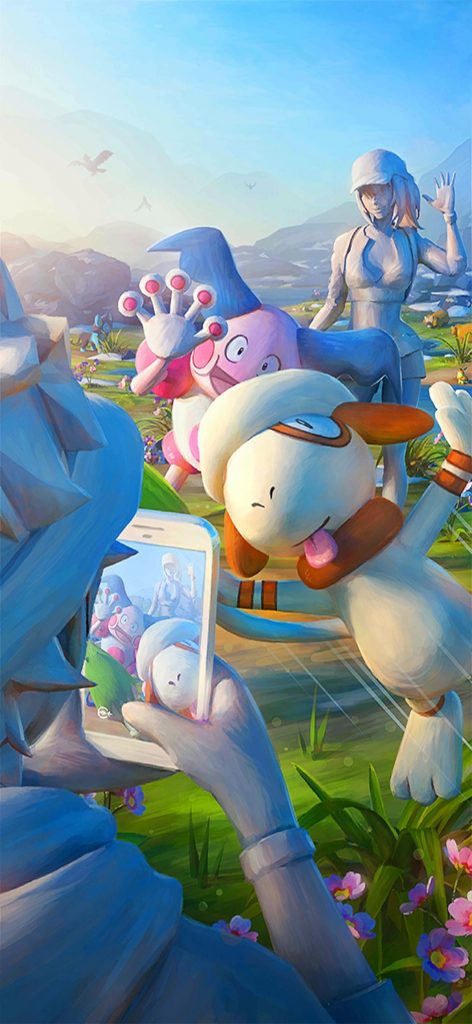 Clamperl Limited Research Day
In addition to the Latias Raid Weekend, we also have another Limited Research event featuring the previously unreleased Pokémon Clamperl. For 3 hours on Saturday or Sunday (depending on your region), special Field Research tasks will reward you with an encounter with Clamperl. You should aim to accumulate as much candy as possible as its split evolution (Huntail or Gorebyss) is completely random and could therefore potentially take you a few goes to get both.
For more information, check out our Clamperl Special Research Day Announcement. Also, be on the lookout for out Latias Raid Weekend/Clamperl Day Mini Guide or for a more simple overview, all of the major details are contained in our handy, shareable Info-graphic: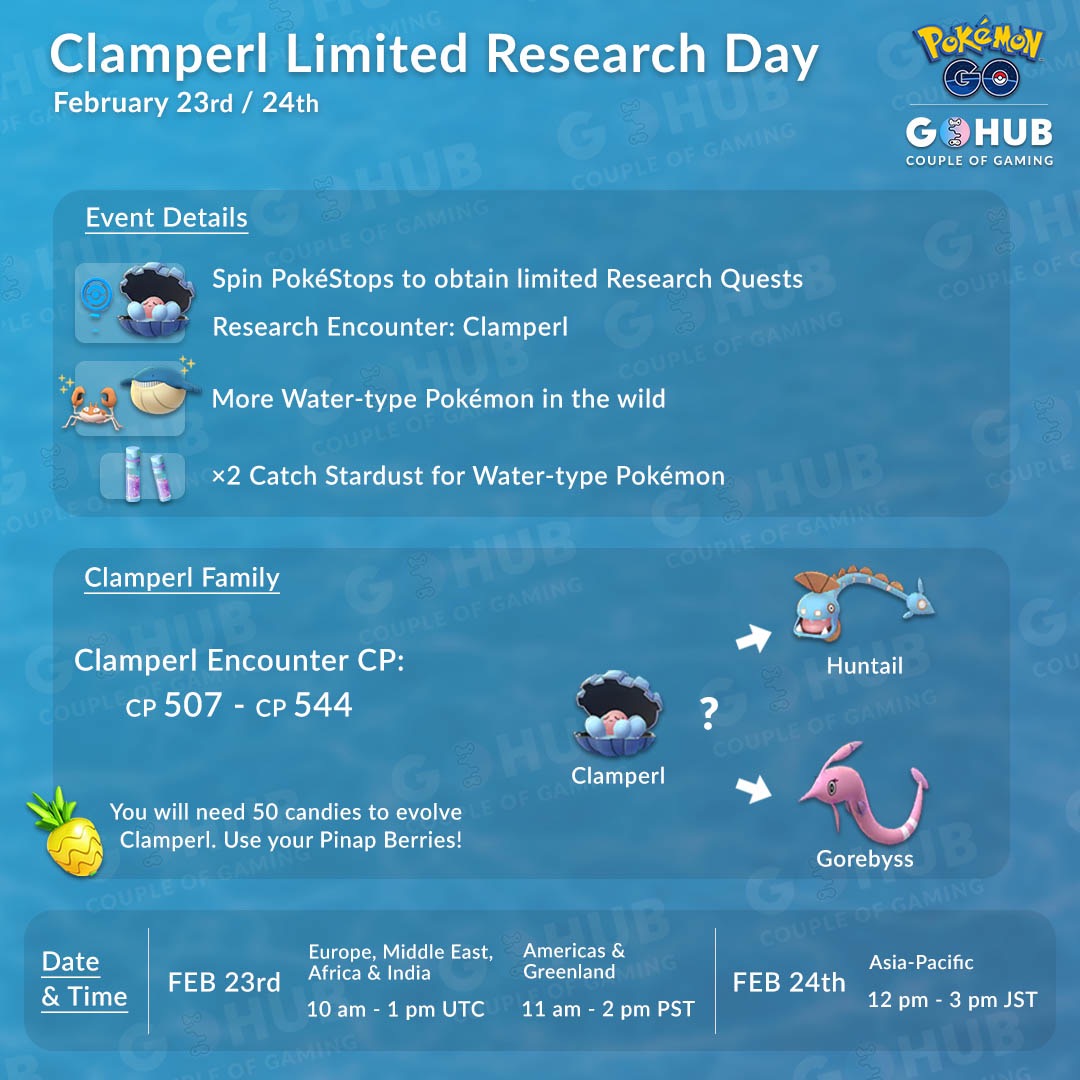 Team Change Medallion Announced
Saving what might be the best for last, just announced today was the Team Change Medallion. This special, purchasable item, will soon be in the in-game store for 1000 PokeCoins, and once used will require a 365 day cooldown period. Using the Team Change Medallion will allow a trainer to switch teams to either Mystic, Valor, or Instinct.
That's all for this News Roundup Trainers, but we expect to have details of when Go Snapshot will be available to all of you iOS users, very soon.
Best of luck this weekend and we hope your Shiny Latias' are plentiful!